| We participate in the Amazon Associates program and may receive compensation when you click some links in this article | 
Pizza lovers from all over the world, this is the question: Why your homemade pizza doesn't taste as good as the one you had in the pizzeria? Yeah, I know! It's frustrating! Is it the cheese? Nooo, you checked that with the chef… Is it olives? Nooo, you put your favorites. Even the tomato sauce you used is first class, but you're not sure you can say that about the one in the pizzeria. You've done everything by the book, but still, it's just not that good. Where is the catch?! Meanwhile you see these amazing images of pizza all over and probably already in this post but can't make your own. is the world that cruel?
Well the catch is, as a matter of fact, in the oven. Yes, you don't have the oven like pizzerias do and that happens to be the secret integrand of the ultimate pizza. But even if I have the money for the pizza oven, where would I put it?! I hear you asking in despair, and you're absolutely right, they're expensive and huge. However, this is not the tragic end of the story. Thanks to the Pizzacraft Pizzeria Pronto Stovetop Pizza Oven, which is available on Amazon, now everybody can make fresh pizza at home no matter how small their kitchen might be. Great news, dudes!
This Pizza Oven sits above the gas burner on your stove and can generate heat upwards of 600 degrees!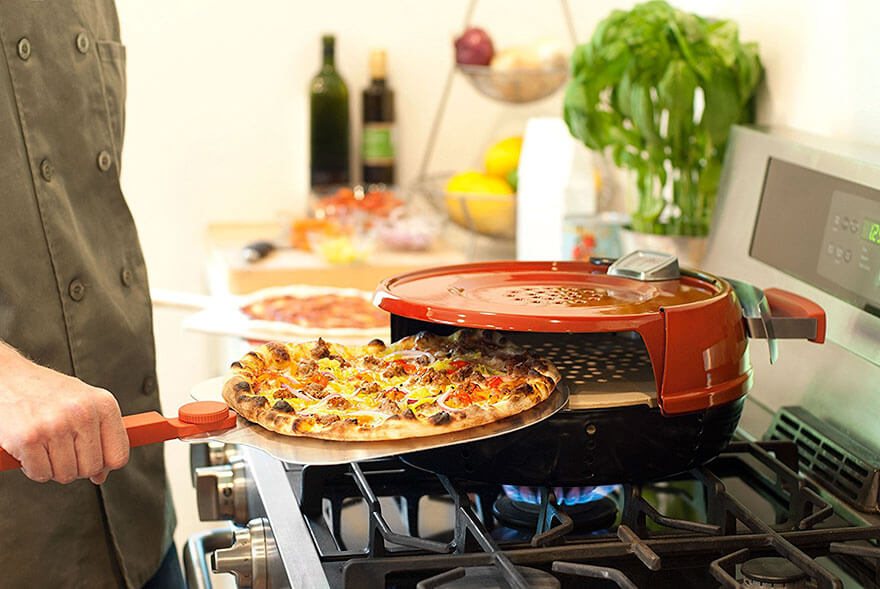 There's no way ordinary oven can do that. In this way, you can get your fresh pizza in no more than six minutes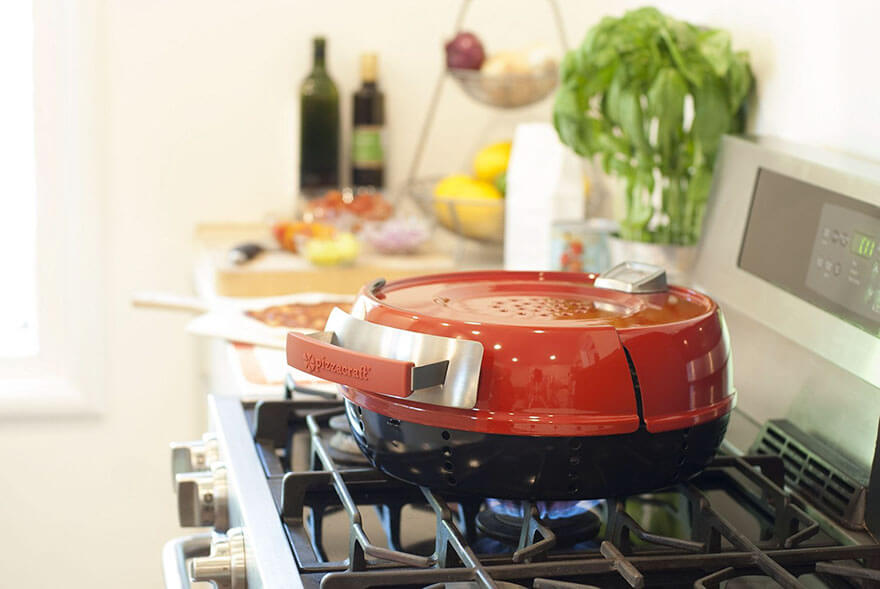 which means five of them in a half of an hour. That's truly impressive and very convenient for parties.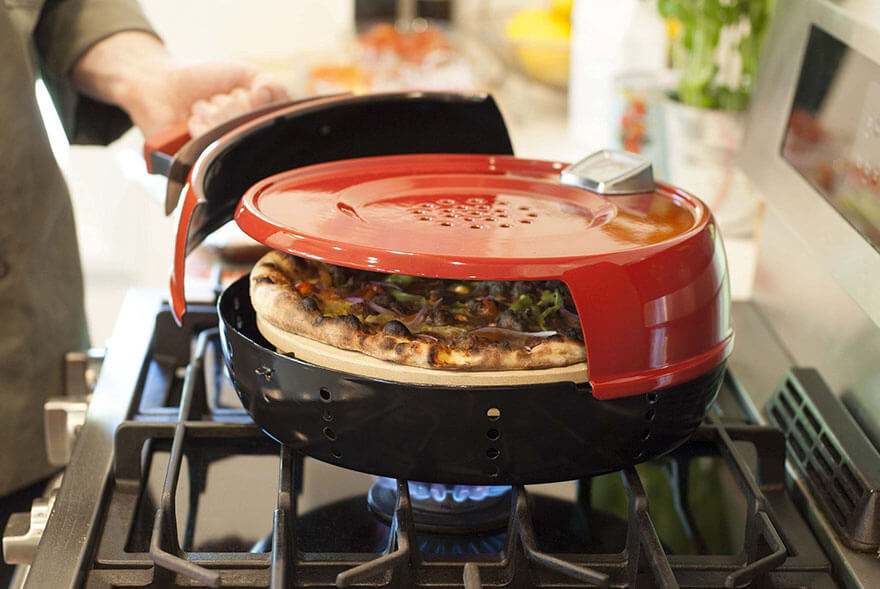 Now, invite some friends, do your math and blow everyone away with the ultimate homemade pizza.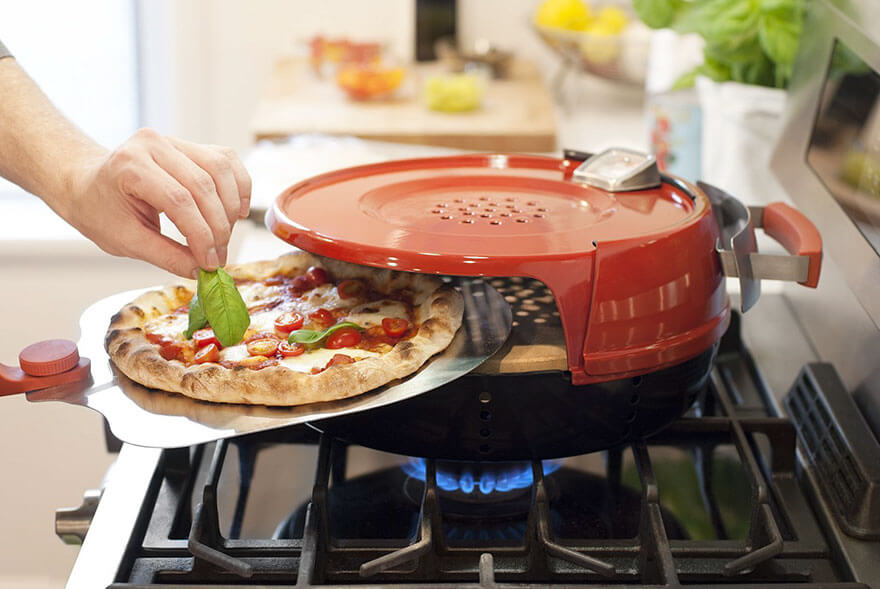 Before you do that, check out in the picture below Stovetop Pizza Oven in the action and parts it is made of.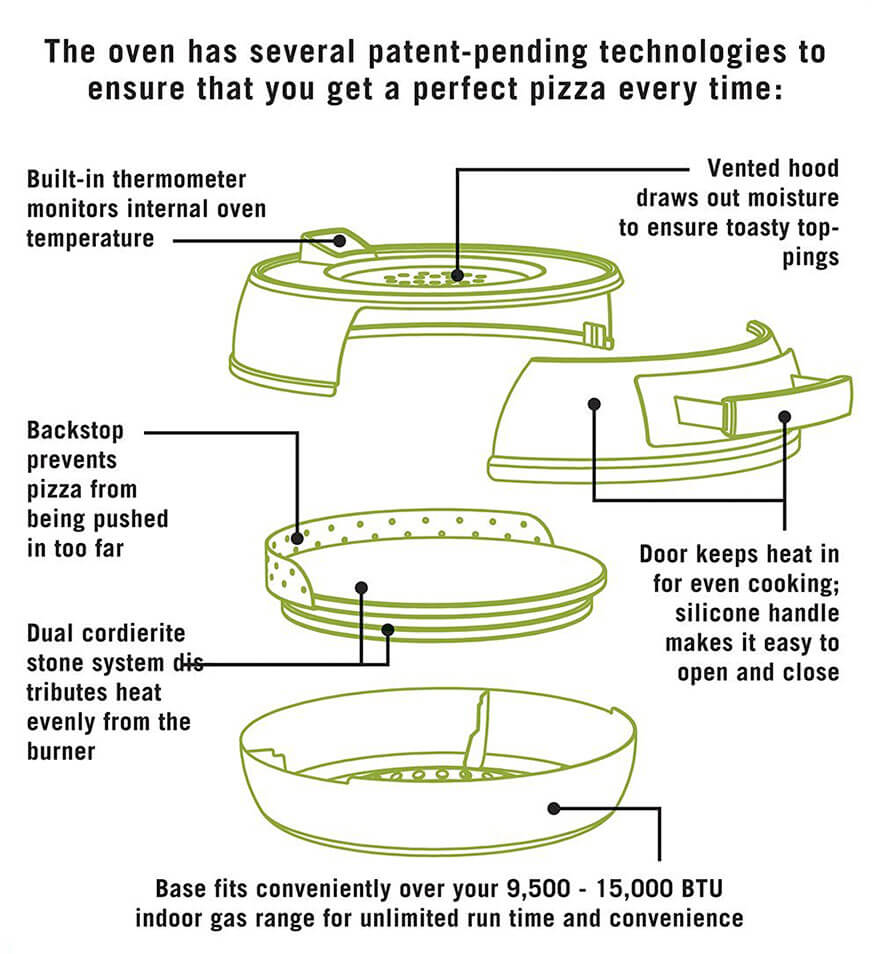 Now you're ready to make the pizza you always wanted, in your own home!
More info: Amazon