Unusual painting techniques give unusual results, such as these beautiful paintings painted with artist's fingertips we wrote not so long ago. Tehran-based artist Salman Khoshroo is also using an interesting painting technique. It's called palette knife painting where he uses a large palette knife and thick globs of oil paint to create large-scale figures and portraits which look equally incredible and make an unusual sight.
When you scroll down the gallery you will be able to notice the masterly precise artist's movement which he makes with the pallet knife in order to portrait the desirable shapes. What is maybe less notable when you look at his work on a mobile phone or a computer screen is that these paintings are really large. Most of these pieces are several feet tall. Looking from afar you can enjoy and take in different colourful shapes of human portraits and figures, and up close particular details made by pallet knife come into the focus of the viewer. This is truly a magnificent technique.
Paintings from this gallery are from the exhibition at Azad Gallery which was held in 2015, and from last year's exhibition at Shirin Gallery. If you appreciate Khoshroo's artwork and want to see even more check out his  Facebook and Instagram.
Artist Salman Khoshroo uses the unusual palette knife painting technique in creating his artworks.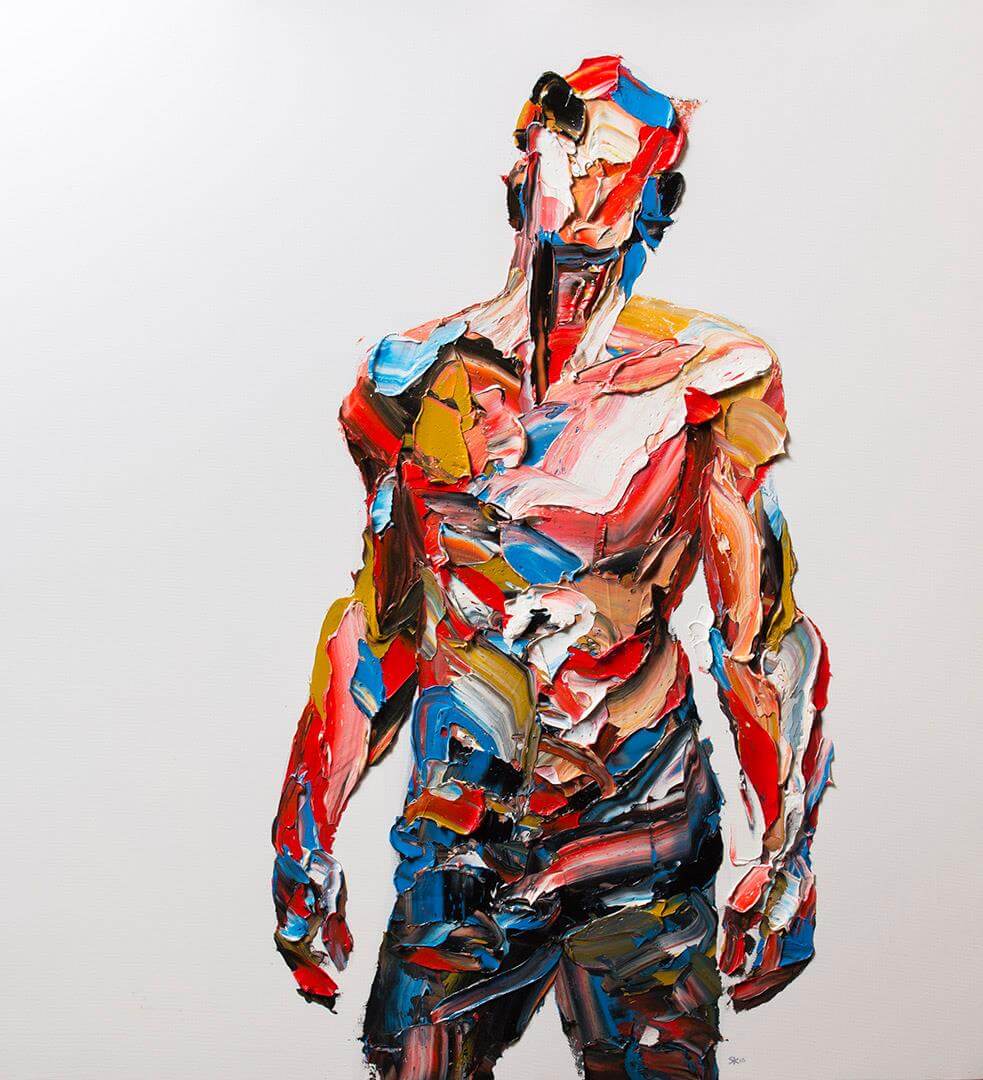 These large-scale figures and portraits are painted with a large palette knife and thick globs of oil paint.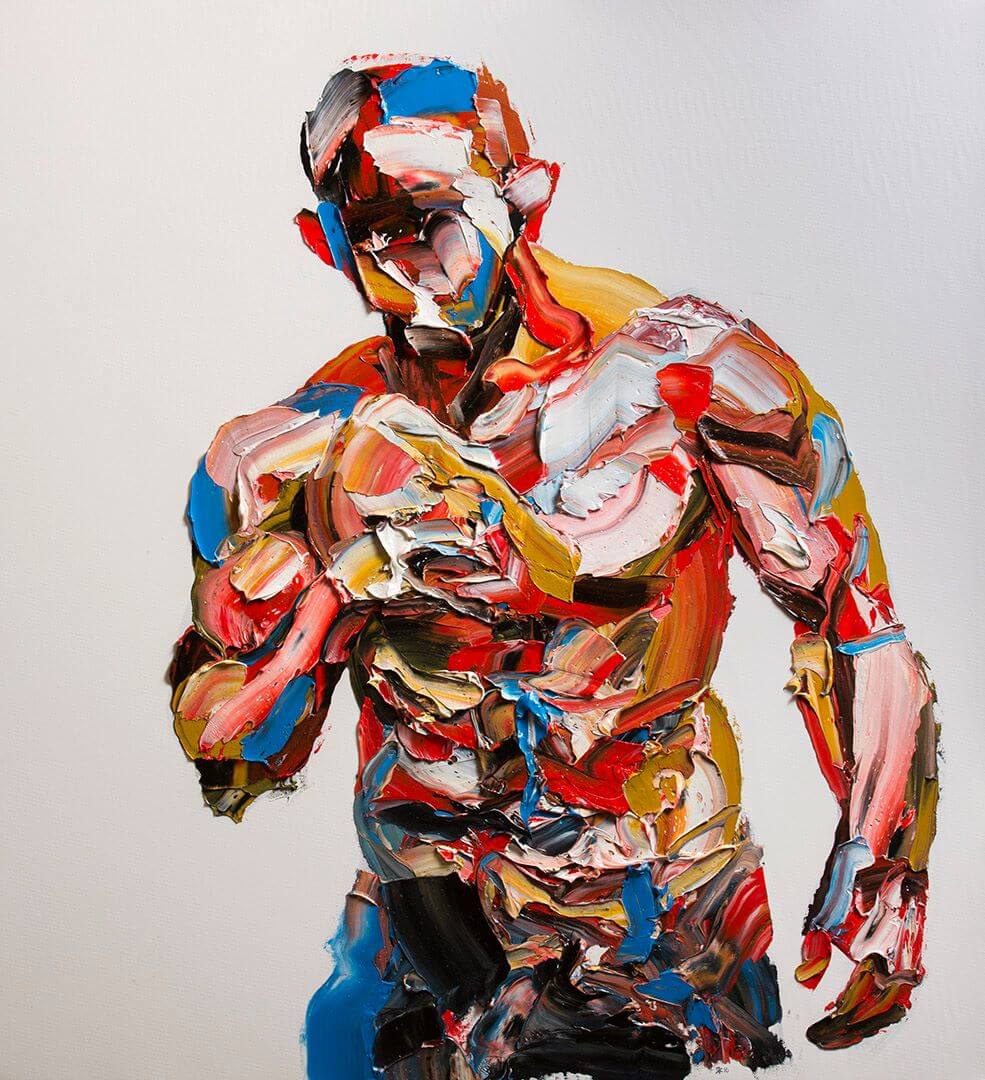 When looking up-close it's easy to see the precise movement of the artist but when you move back you see the full image.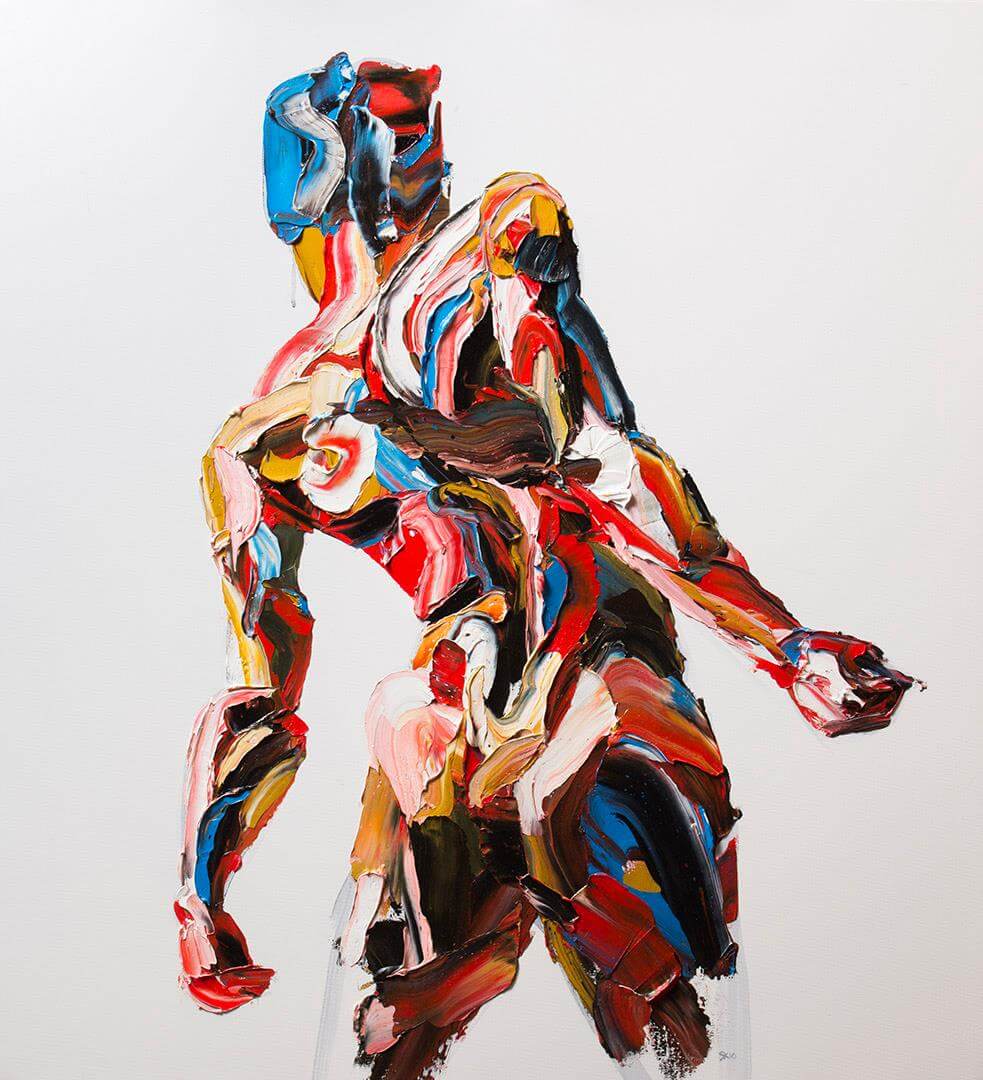 Looked from a distance the artwork reveals that the movements are leading to a cohesive figure.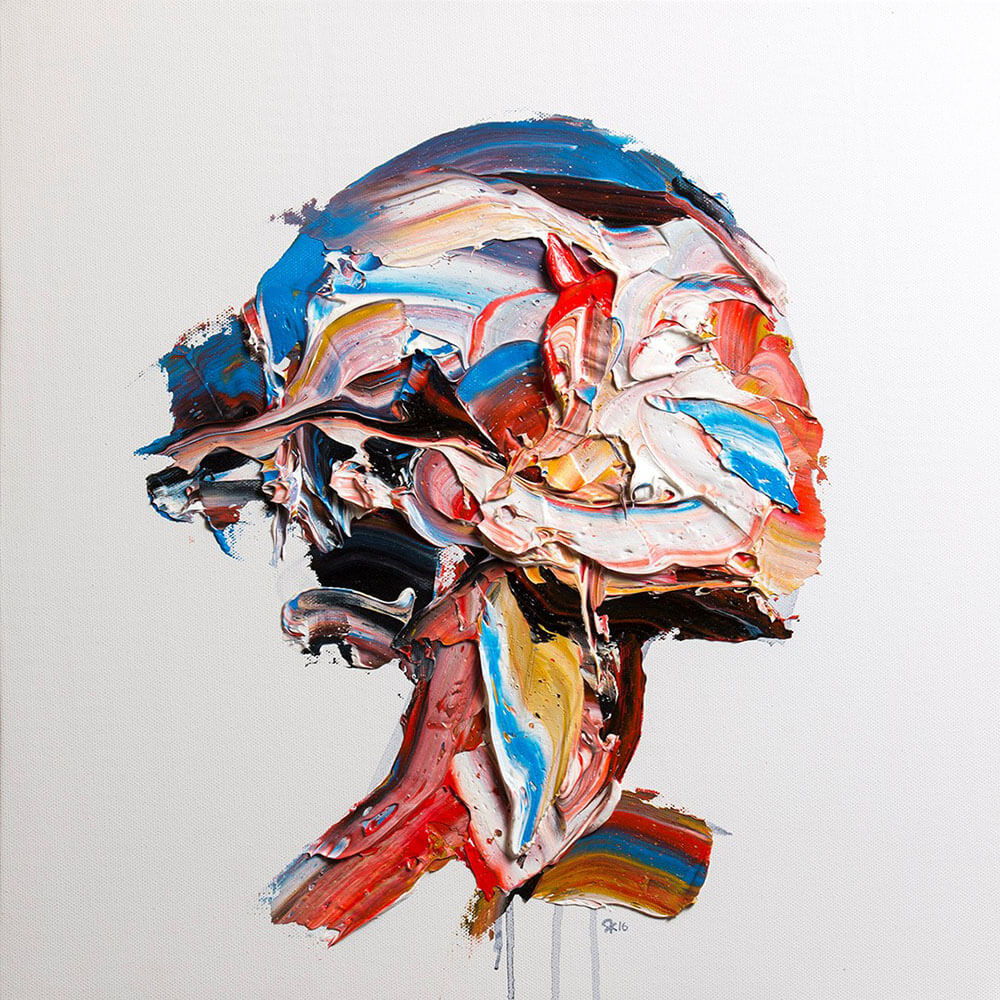 Most of the pieces are several feet tall and even more impressive looked in live view.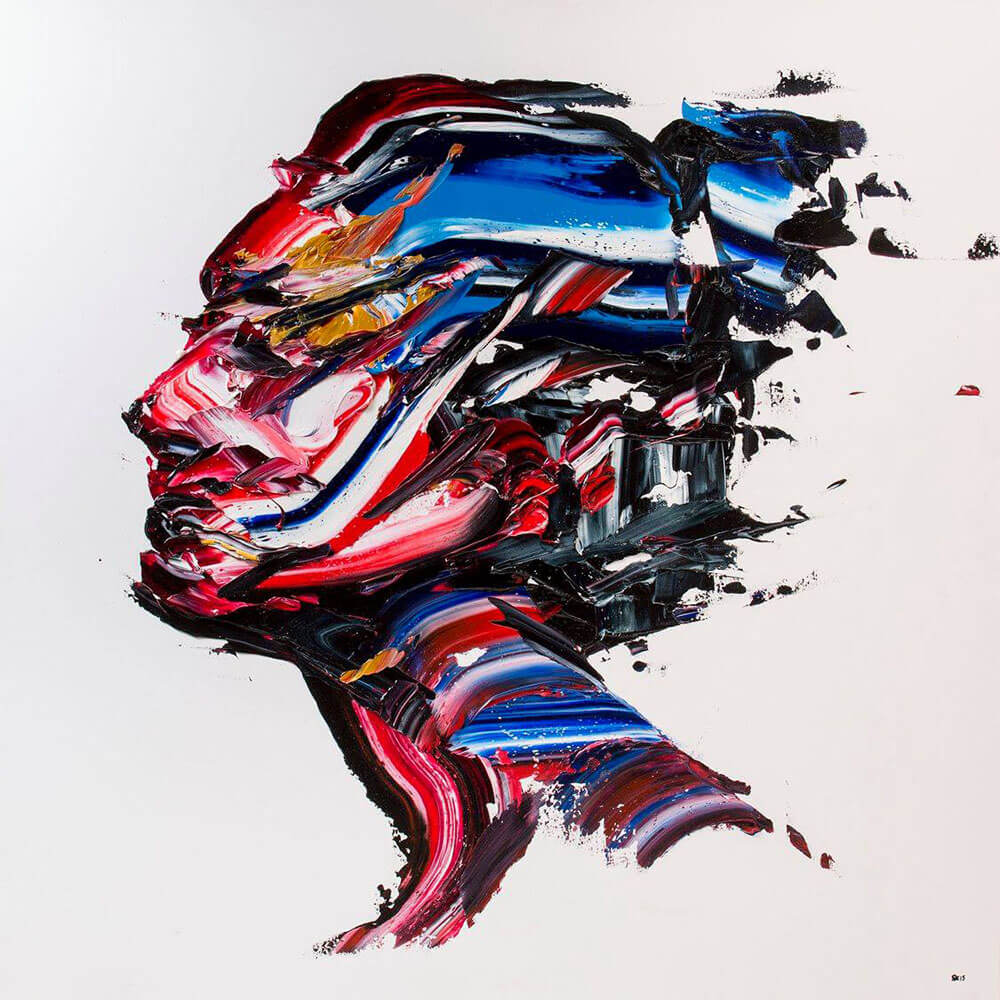 Here's a closer look at how this technique is made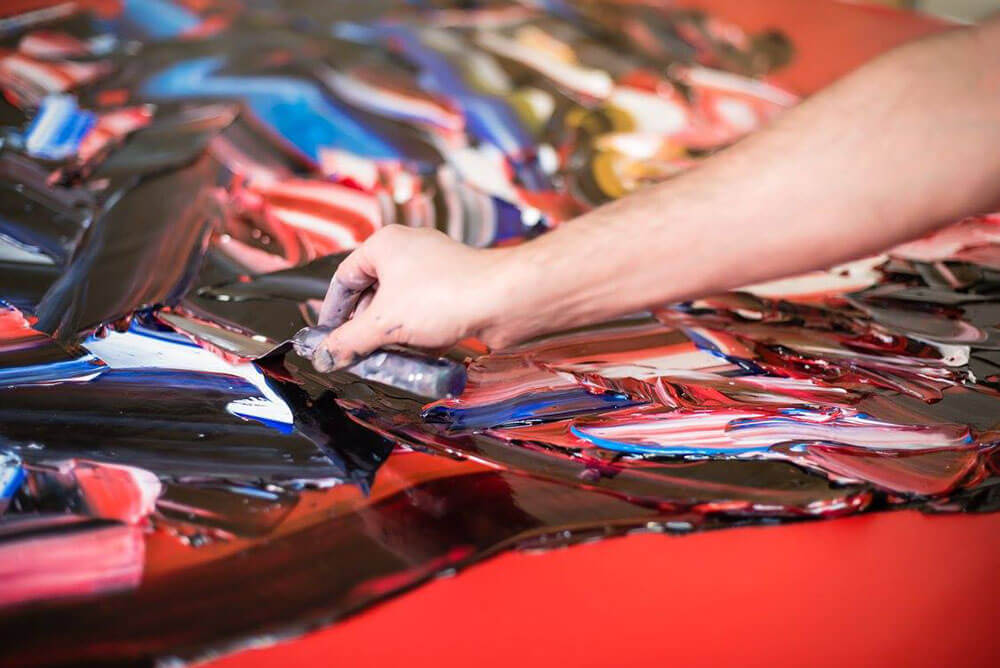 The beautiful mix of colors adds to the whole effect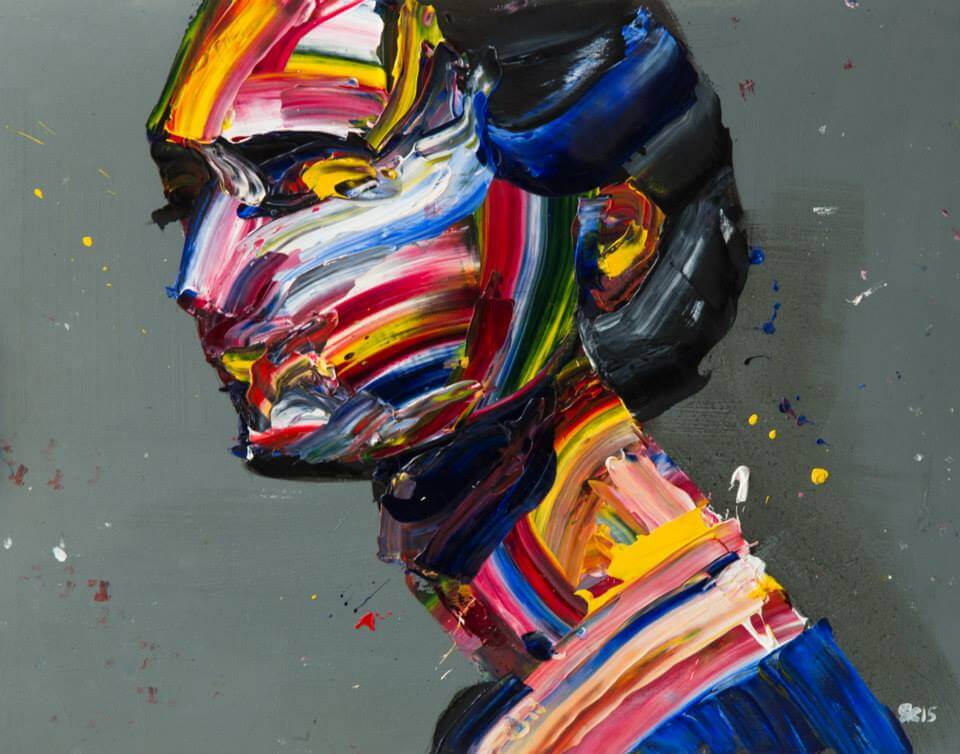 Salman Khoshroo with his paintings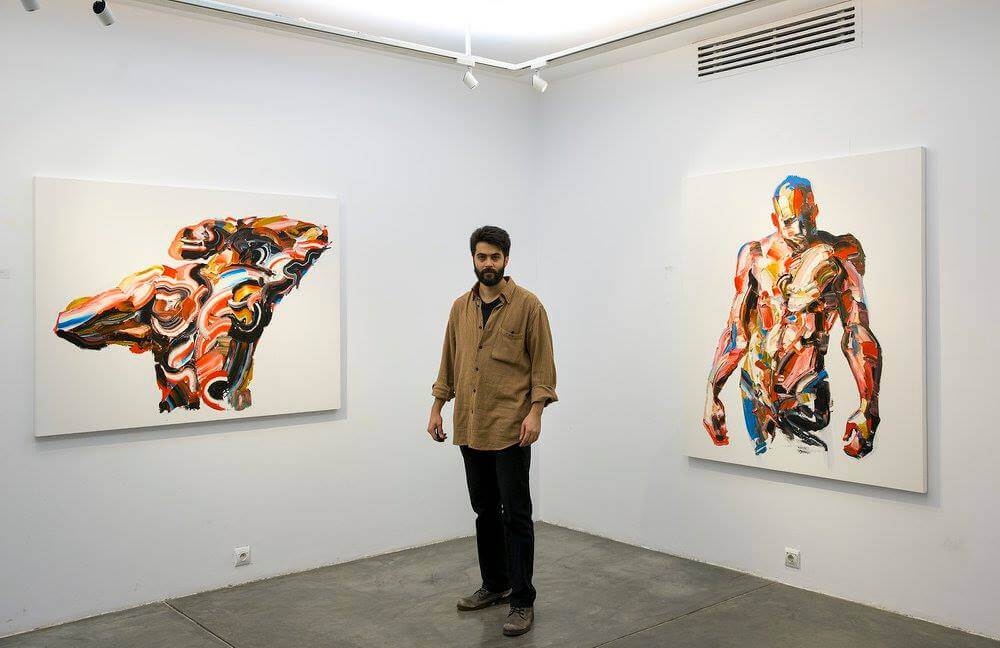 Short video about his work: