This is probably the most spectacular architectural project you've seen in a while. An old cement factory located outside of Barcelona was purchased by Ricardo and his team and transformed into a luscious living and working space.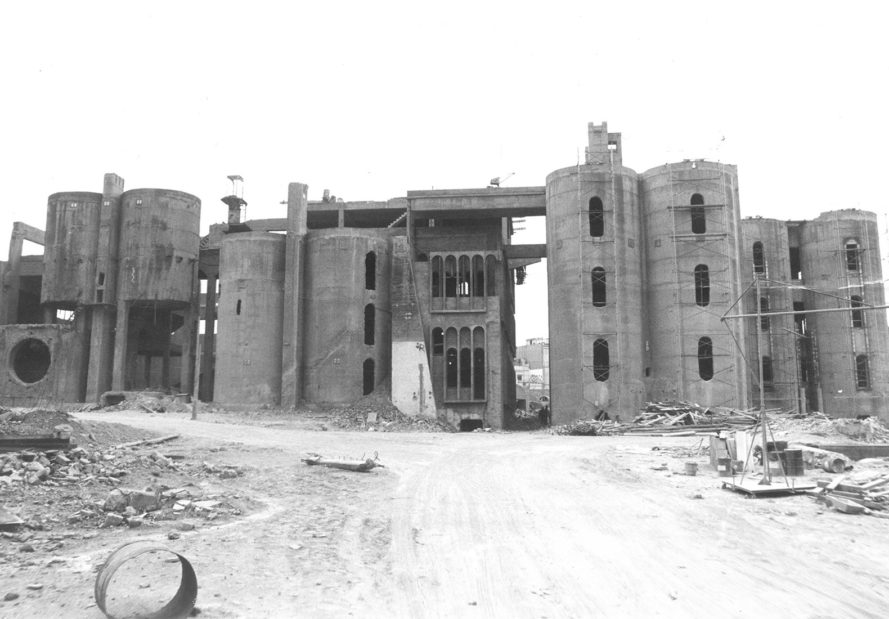 The cement factory dates back to the early industrialization period of Catalonia and then served as a repair shop during the World War I. The most interesting thing about this factory is that it wasn't built all at once, but rather through the years, as they needed new additional buildings to support new chains of production. So, the final result was an amalgam of architectural elements that Bofill could play with.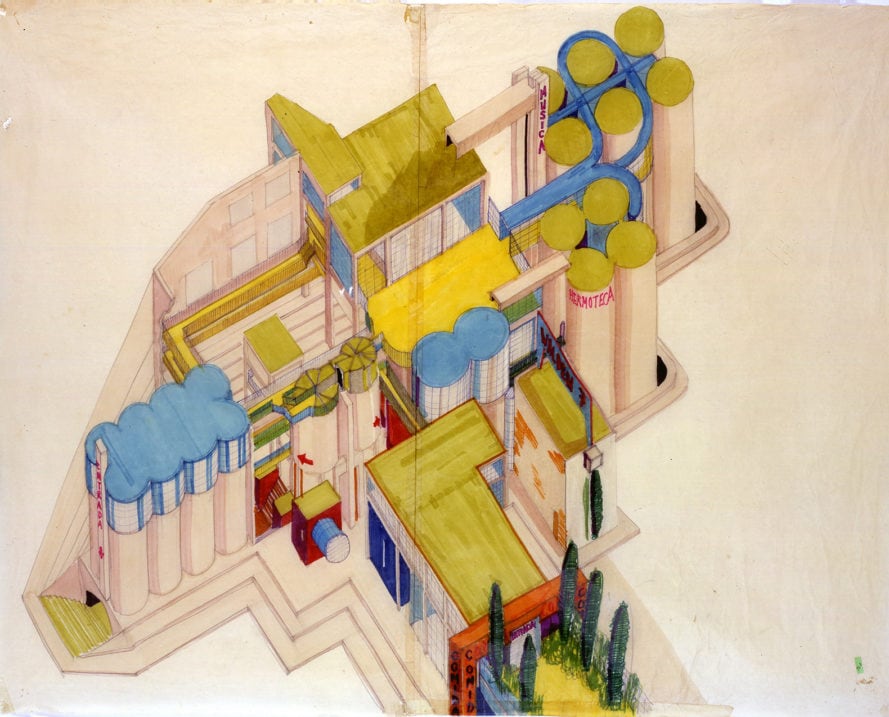 About Ricardo Bofill
Ricardo Bofill was born in 1939 in a wealthy Catalan family. His father was a contractor-builder and his mother was also working in the business of homemaking. He grew up to be fascinated of vernacular architecture, that is using local materials and knowledge, but professional architects for creating locally-flavoured buildings.
Bofill studied architecture at the University of Barcelona and ran to Geneva from Franco's fascist regime. He continued his studies in architecture and founded Taller de Arquitectura in 1963. His views are quite unique in the field of architecture. Taller de Arquitectura is known for mixing traditional building methods with modern urban concepts. During the 1960s, Bofill was an exuberant artist, playing with colours and then curves and vaulted structures.
Then in 1973, he bought this 3,100-square-meter factory near Barcelona in order to turn it into the head office for Taller de Arquitectura. How he managed to turn it into an architectural piece of art is something we're going to follow in the pictures below.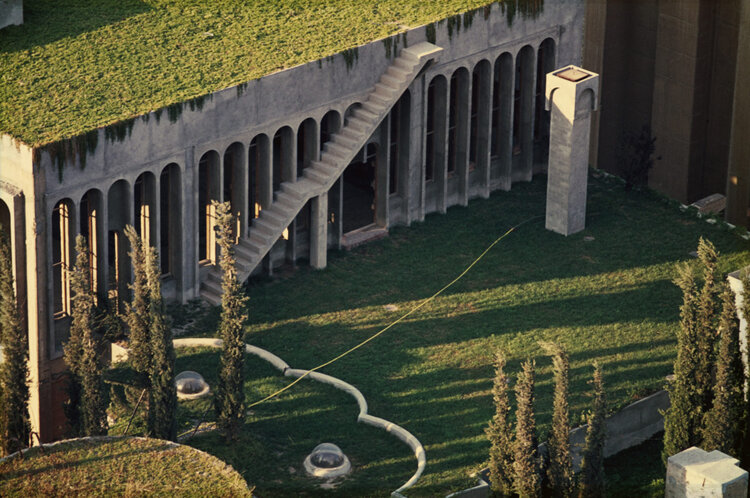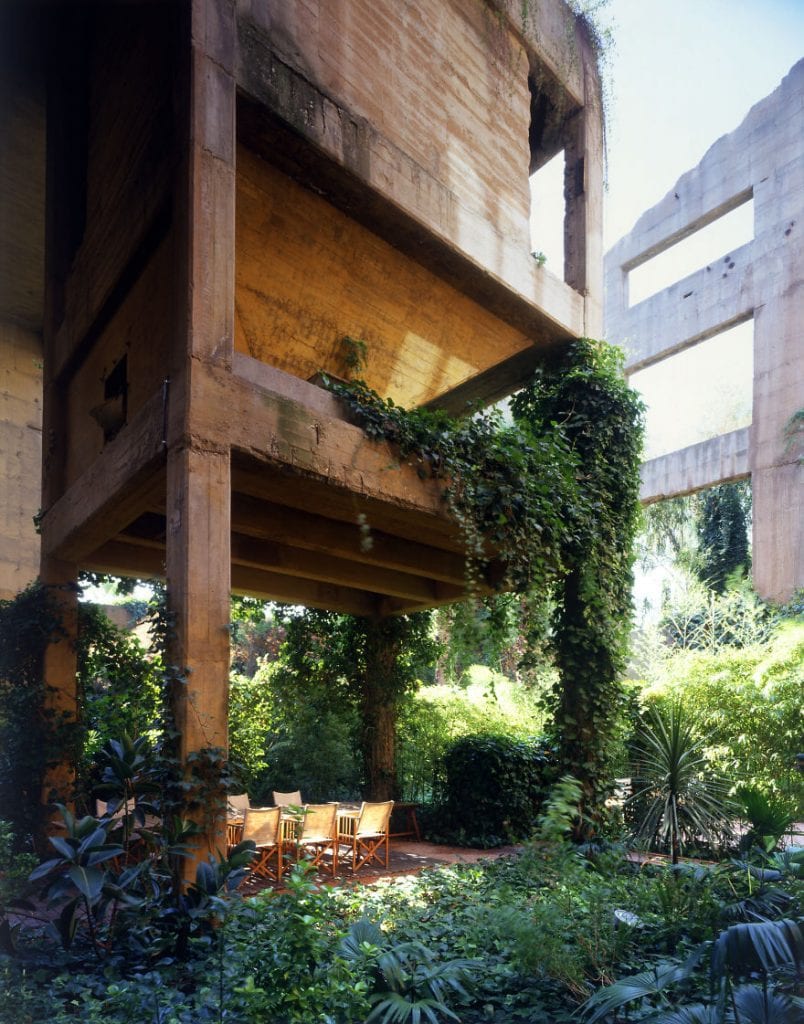 About Ricardo Bofill's Taller de Arquitectura
What Ricardo Bofill bought in 1973 was a collection of a huge silo, chimmery, 4 kilometers of underground galleries, and engine rooms. In his own words…
"We toured the Factory with a kaleidoscopic vision, imagining future spaces and discovering that the different artistic and visual movements that had developed since the First World War coexisted there. Surrealism, in its paradoxical stairs that lead nowhere; the absurdity of some elements hanging over empty spaces; huge useless spaces of strange proportions, but magical for their tension and lack of proportion."

Ricardo Bofill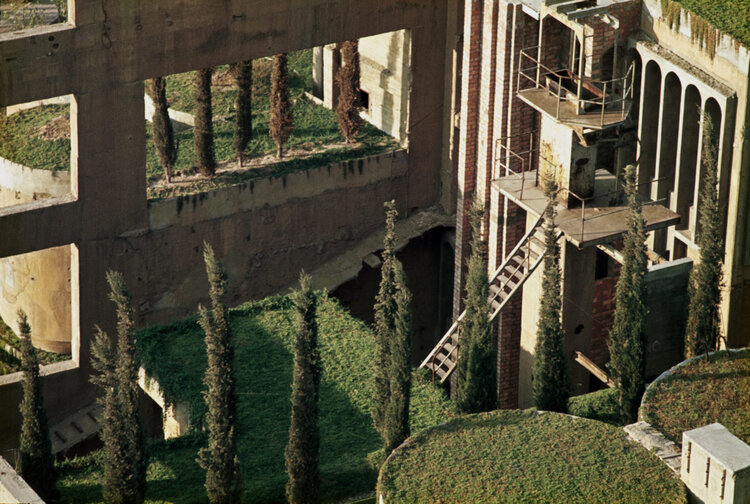 Bofill was seduced by all this brutality of forms, ambiguity and contradictions and decided he should turn them into a unique work of art. Bofill wanted to send out a very important message for the world of architecture: the function does not dictate the form; with the right vision and skill set, you can adapt any place to any use you desire.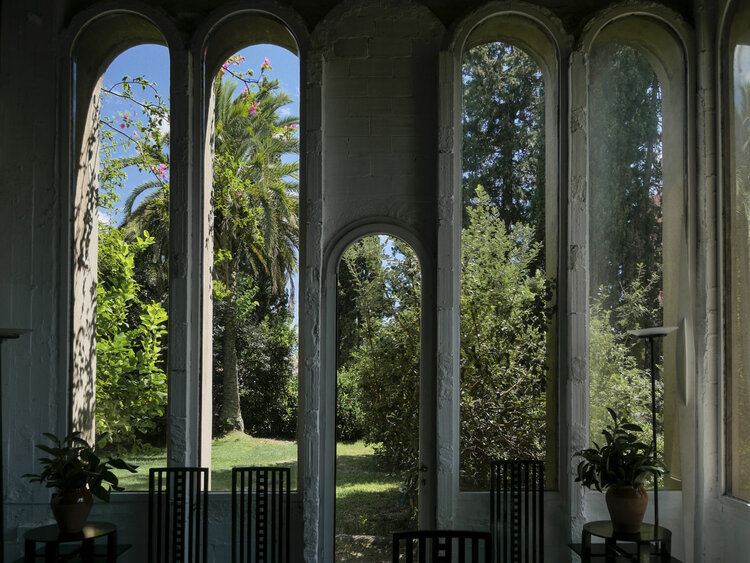 At the moment, Bofill lives and works in this incredible space. He calls it "his universe" which can protect him from the outside world. Looking at it, I think it's like one of those magical moving towers from stories, one that has its own soul and protection shield.
"The Factory is a place of work par excellence. Here life passes as a continuous sequence, with very little difference between work and leisure."

Ricardo Bofill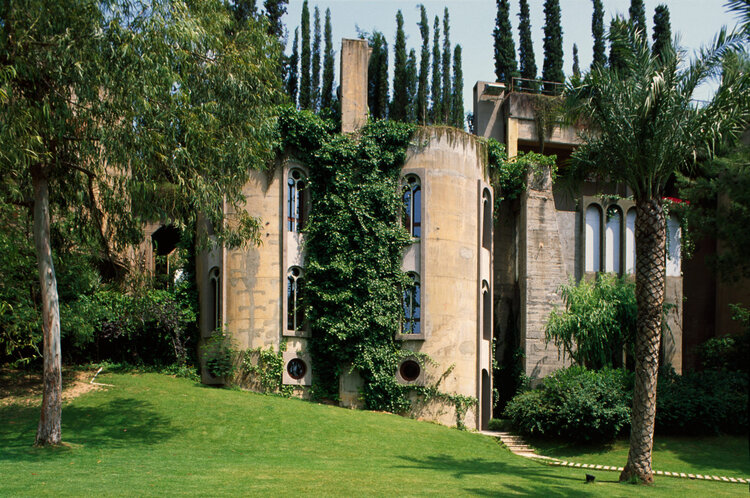 Taking a tour of Bofill's La Fabrica
The factory's silos serve as a studio. Four floors are connected by a spiral staircase offer the optimal environment for Bofill and his team. Ricardo's own office is situated on the first floor, in a minimalist setting, surrounded by 4-meter ceilings and white carpet. Looking at it, you are struck by the immense sense of space and light.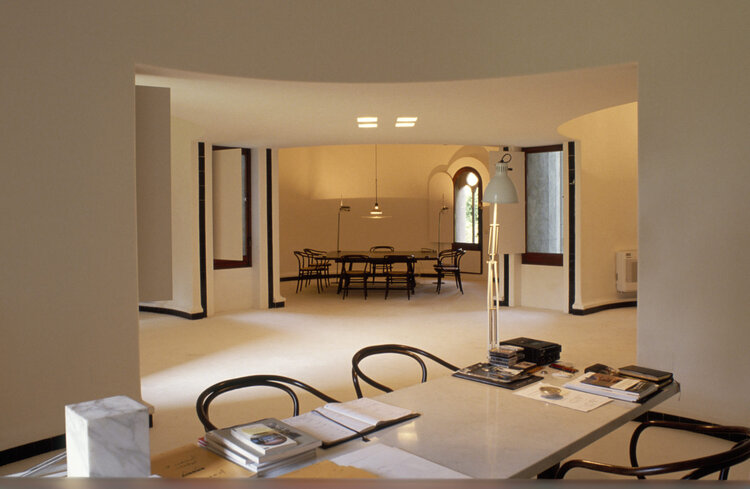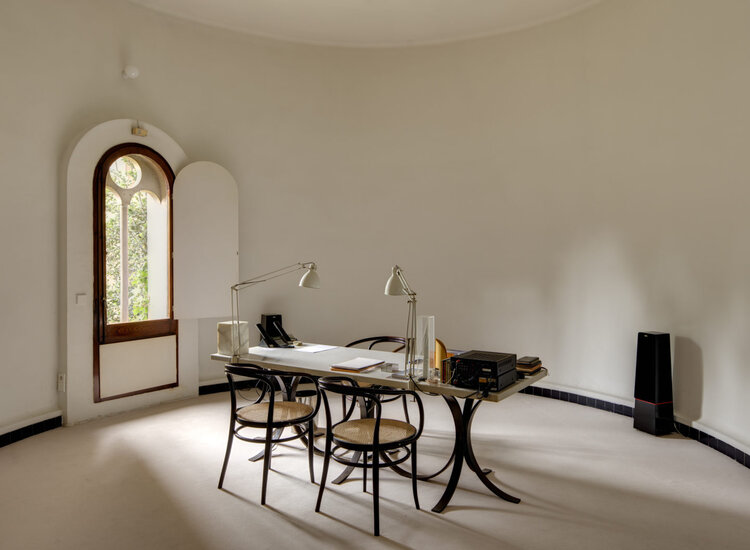 In the underground galleries, you will find the model shop and the archives. Everything here is a reference to historical architecture.
Moving right along, we will find a huge conference and exhibition room, with 10-meter high ceilings which was initially the factory's processing area. Nothing has been done to the raw cement walls which retain the memories of the previous use of the building.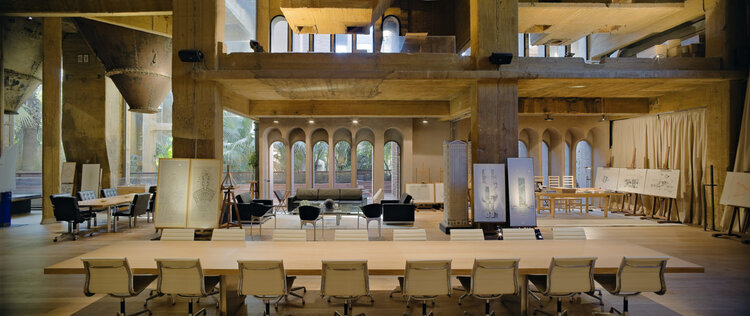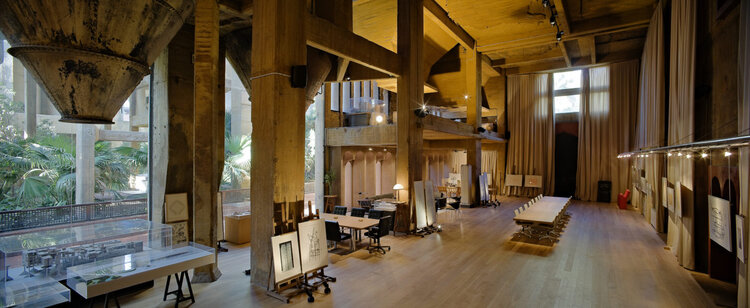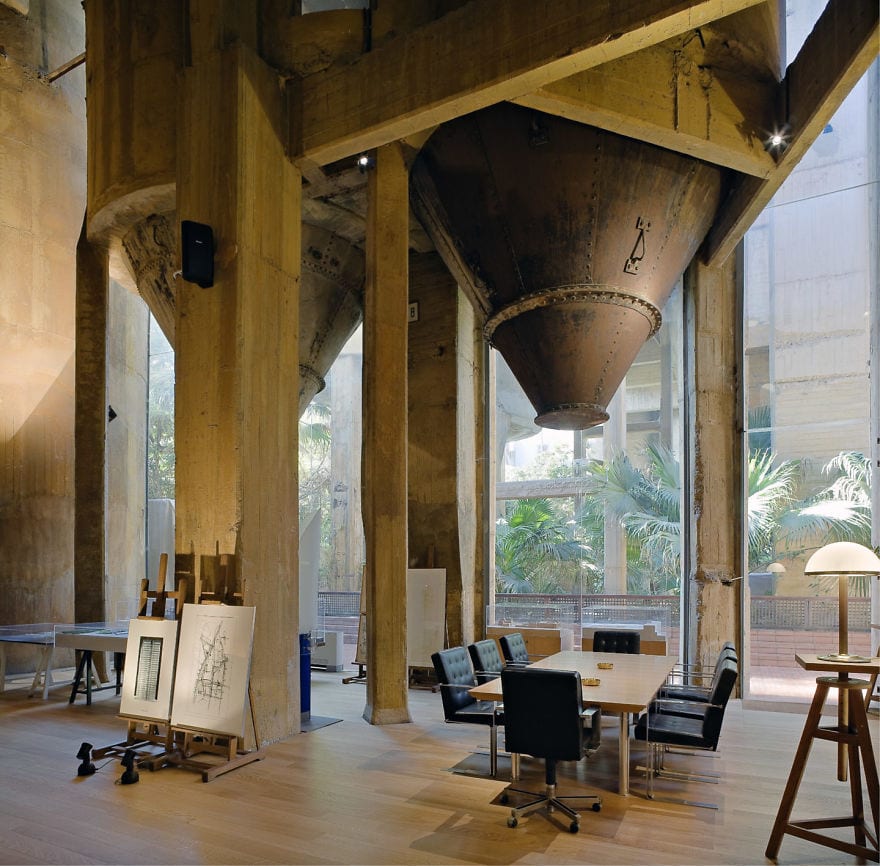 The garden is filled with eucalyptus, palm trees, olive trees or climbing plants which give the whole place a sense of romantic ruin and mystery. You look at it and find scenes of life inside, but also, you look again and find deep signs of long wear and dark memories.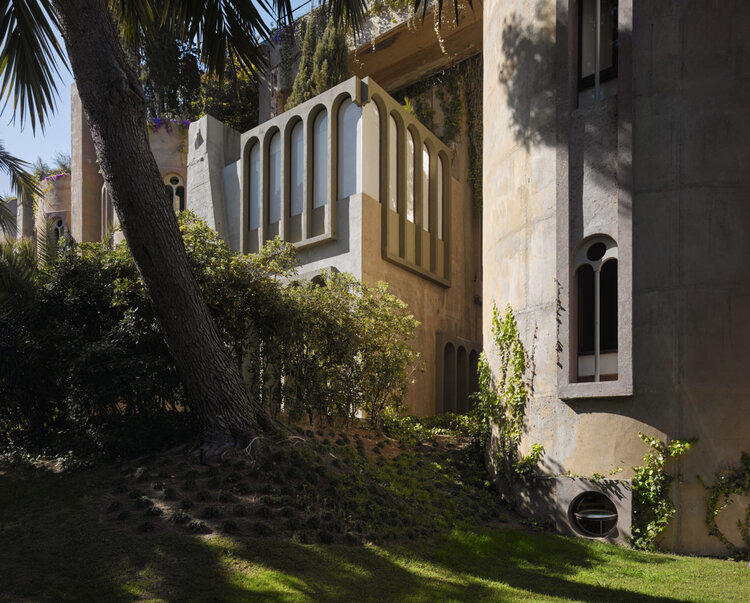 La Fabrica is also Ricardo Bofill's home and the living spaces are impressive and dreamy.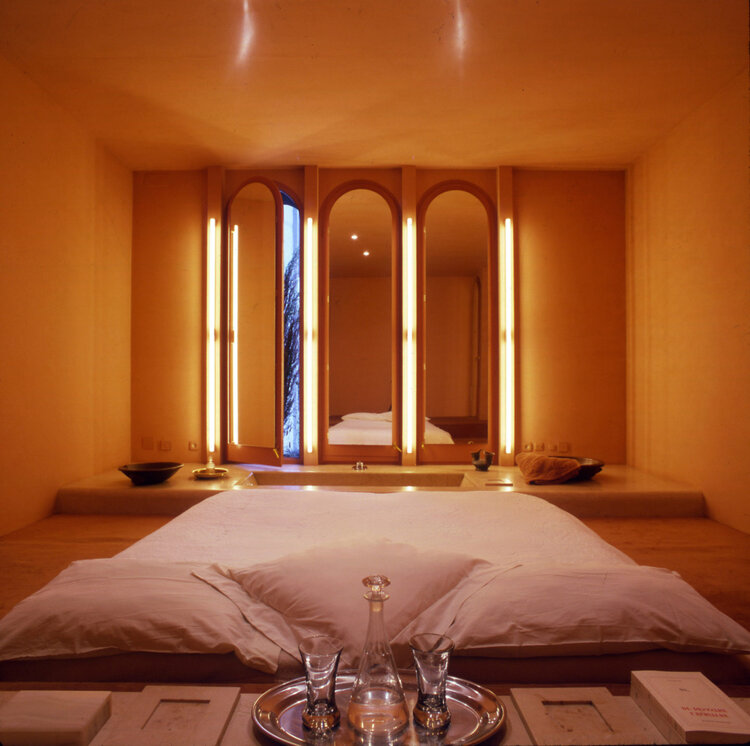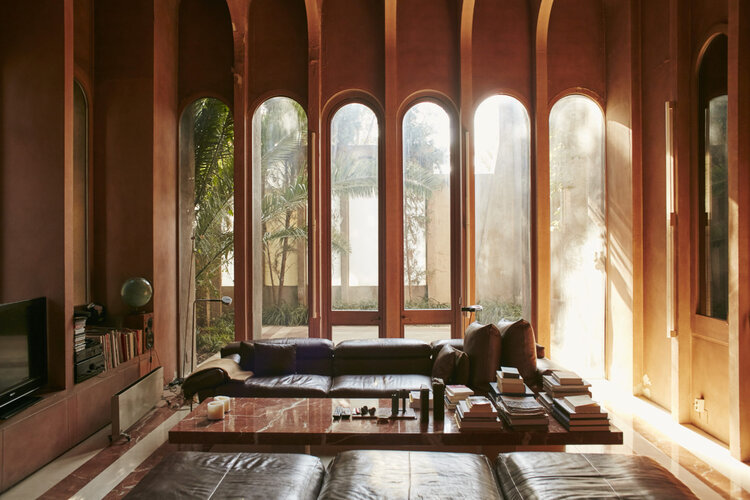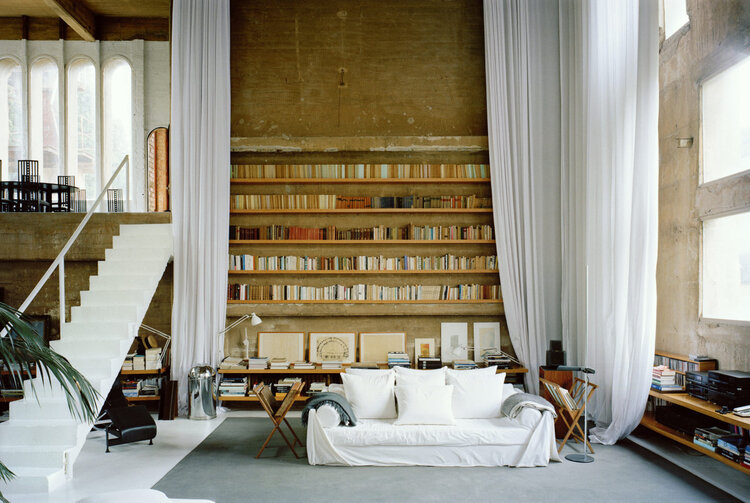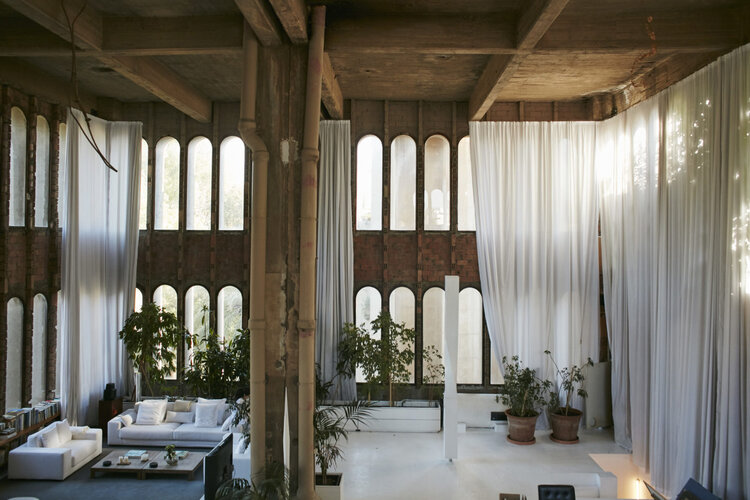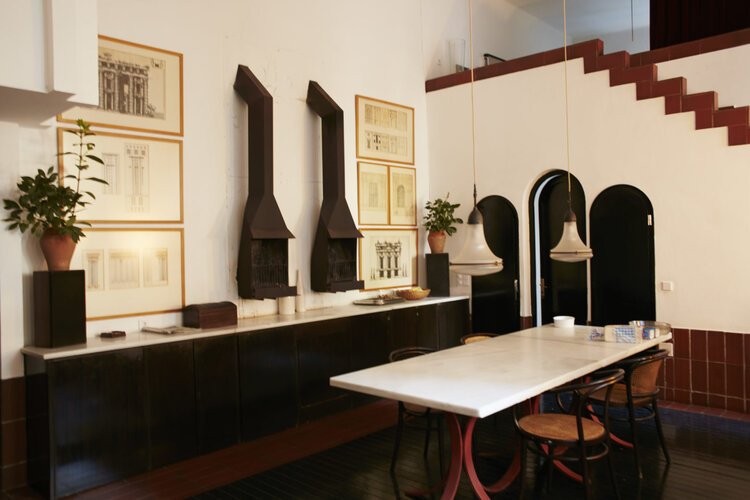 Museum, ruins, a luscious home and minimalist office, Ricardo Bofill's work of art is truly impressive and maybe one of the most jaw-dropping examples of artistic architecture that you've seen in a while. I think its biggest merit is how he managed to mix function and form and turn an amalgamation of coarse structures into something surreal and mind-blowing.
All images: Ricardo Bofill
Via Yvgoyastudio.com