Have you seen winning photographs of National Geographic contest for travel photography? In the gallery below you can check out some of the most interesting works that were selected in three categories – Cities, Nature and People.
Names of authors along with captures below every photo are here for you to learn while you enjoy stunning images. Take your time, the photographies surely deserve it.
1. THE POWER OF NATURE  – Grand Prize Winner
PHOTO AND CAPTION BY SERGIO TAPIRO VELASCO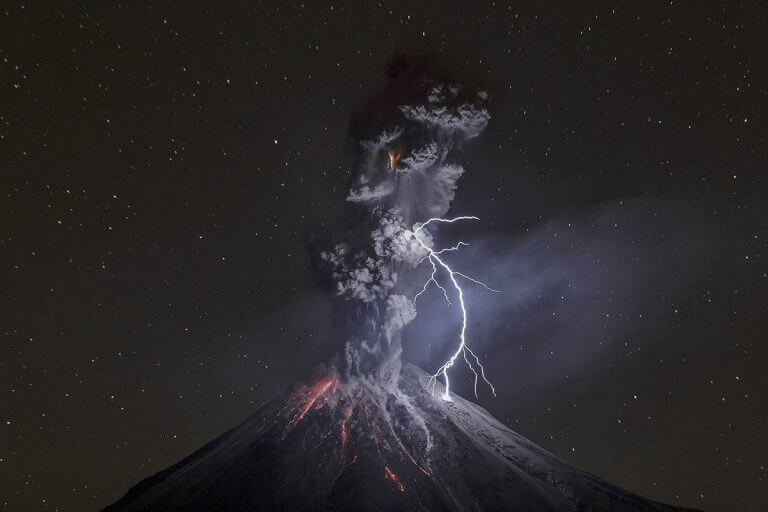 "A powerful eruption illuminates the slopes of Mexico's Colima Volcano on December 13, 2015. I was in the town of Comala when I suddenly saw incandescence above the volcano's crater and started shooting. Seconds later, a powerful volcanic explosion expelled a cloud of ash particles and a massive lightning bolt illuminated most of the dark scene. It was one of the most exciting moments of my life."
2. TO LIVE – Second Place Winner, Nature
PHOTO AND CAPTION BY HIROMI KANO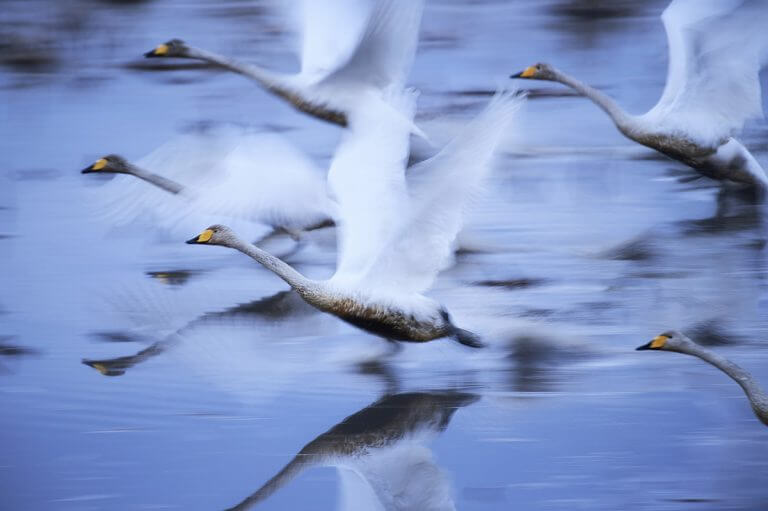 "Swans glide over the water in Kabukurinuma, Osaki, Japan, a protected wetland. Since many of Japan's wetlands have been lost, this area has become a rare wintering place for birds and may be a last paradise for them. I was particularly impressed by the swans, and careful not to disturb them when taking pictures. I took into account wind direction and shutter speed to capture the strength and elegance of their flapping wings."
3. WALLED CITY #08 – Second Place Winner, Cities
PHOTO AND CAPTION BY ANDY YEUNG
"An aerial view of Whampoa Garden, Hong Kong, reveals its densely packed buildings. I drew inspiration from the Kowloon Walled City—once the densest place on Earth–which was demolished nearly three decades ago. Hundreds of houses were stacked on top of each other and there was very little open space. The Kowloon Walled City may be gone, but its legacy remains. It exists in Hong Kong's modern architecture and stacked apartments, which have been built to accommodate the masses.
4. HENNINGSVæR FOOTBALL FIELD – Third Place Winner, Cities
PHOTO AND CAPTION by Misha De-Stroyev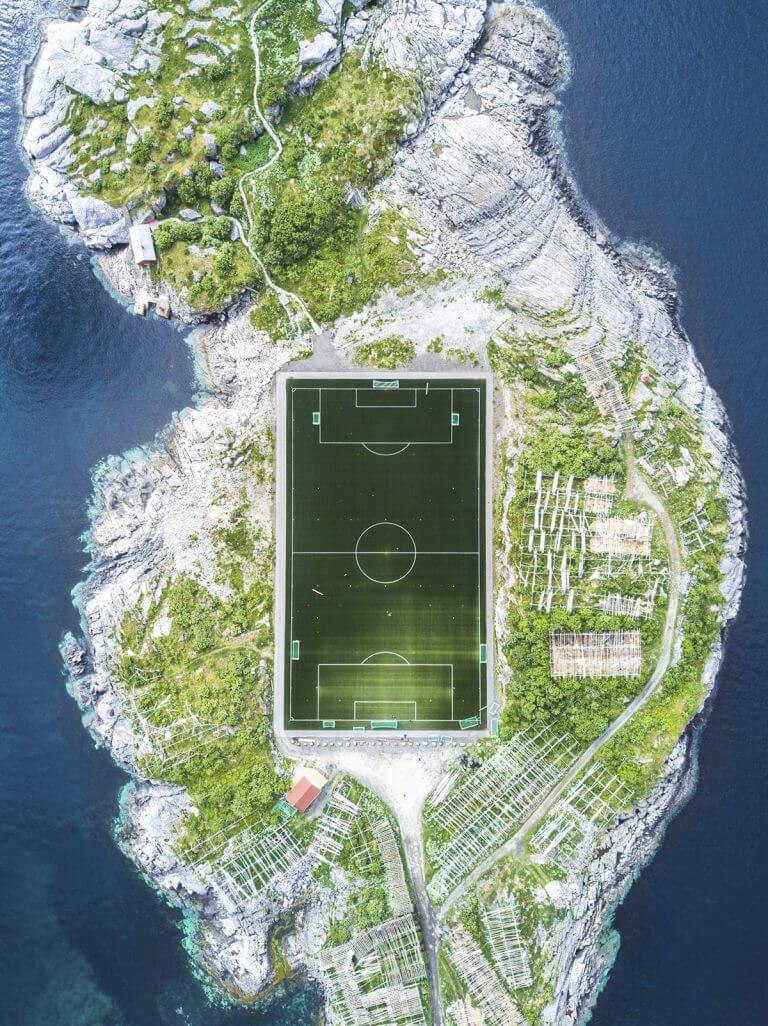 This football field in Henningsvær in the Lofoten Islands is considered one of the most amazing fields in Europe, and maybe even in the world. The photo was taken during a 10-day sailing trip in Norway in June 2017. We arrived to Henningsvær after a week of sailing through the cold and rainy weather. Upon our arrival, the weather cleared up. I was really lucky that the conditions were suitable for flying my drone, and I managed to capture this shot from a height of 120 meters.
5. CROCODILES AT RIO TARCOLES – Third Place Winner, Nature
PHOTO AND CAPTION BY Tarun Sinha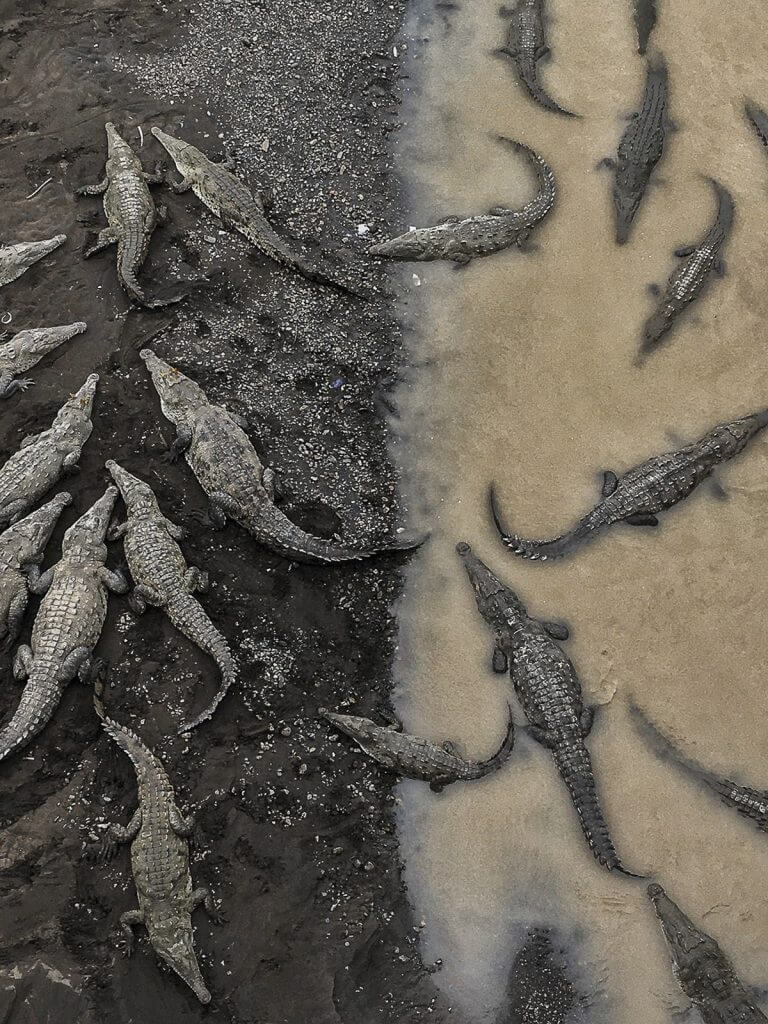 This image was captured in Costa Rica when I was traveling from Monteverde to Playa Hermosa. As you cross over this river, you can stop and peer over the edge of the bridge. Below, reside over 35 gigantic crocodiles, relaxing on the muddy banks of the river. I wanted to capture the stark difference between the crocodiles on land and in the water. In the murky waters, the body contours of these beasts remain hidden, and one can only truly see their girth as they emerge from the river.
6. MARBLE CAVES – Honorable Mention, Nature
PHOTO AND CAPTION BY CLANE GESSEL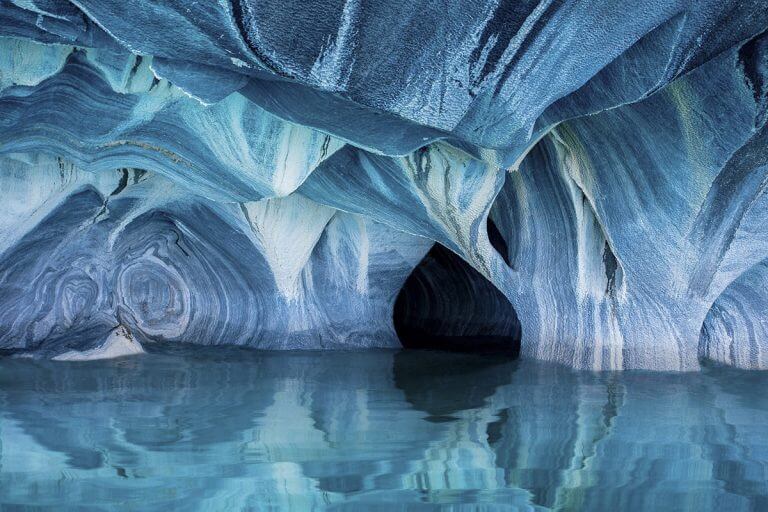 My dad and I traveled to Patagonia earlier this year, and we wanted to see something off the beaten path. After a 10-hour drive and traversing a long, dirt trail, we finally came upon the marble caves. We chartered a boat to take us closer, and I waited for the perfect light to capture these intricate blue swirls. The extra effort it took to reach the caves was worth it.
7. FOREST OF THE FAIRY – Honorable Mention, Nature
PHOTO AND CAPTION BY Y. TAKAFUJI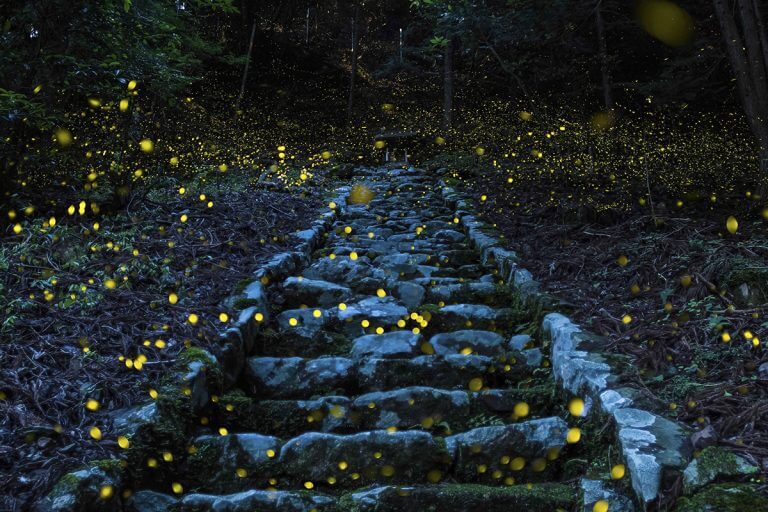 In a remote village in the Tamba region of Japan, twinkling fireflies light up the Forest of the Gods on a summer evening. The fireflies carpet a stairway leading to a small shrine revered by the local people, creating a magical atmosphere.
8.  WHIRLING DERVISH – First Place Winner, People
PHOTO AND CAPTION BY  F. Dilek Uyar Worship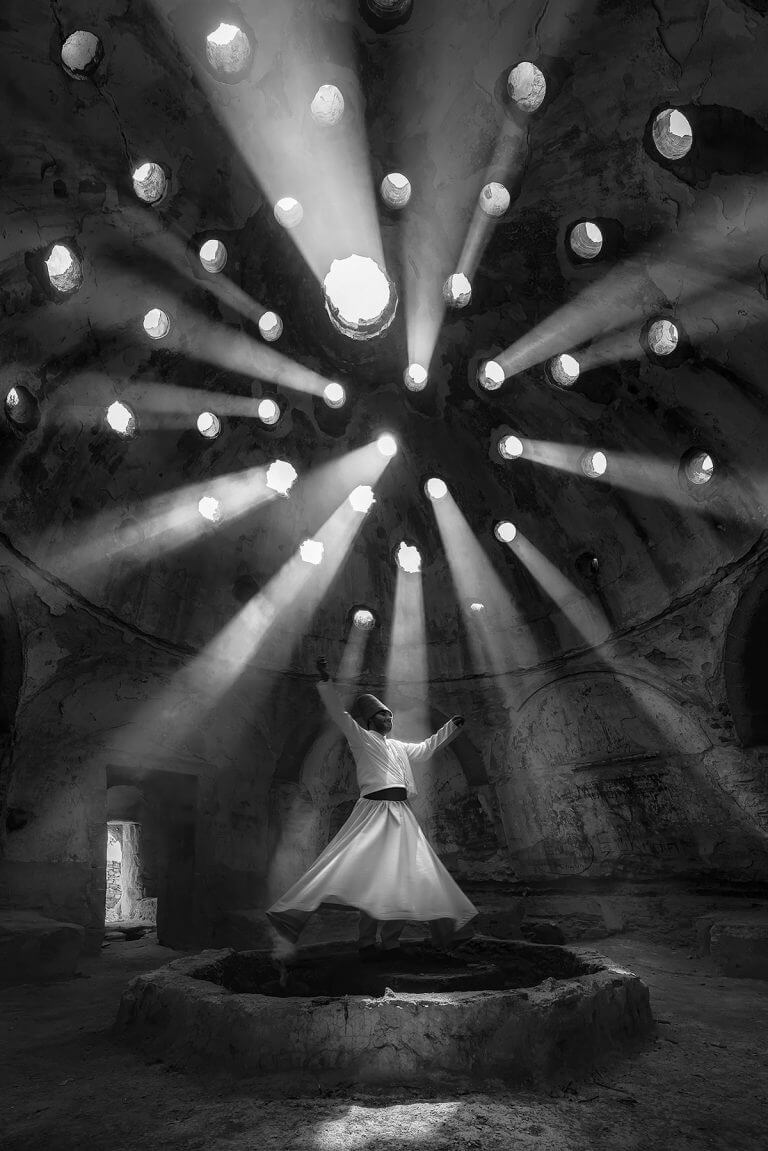 The 'dance' of the Whirling Dervishes is called Sema and is a symbol of the Mevlevi culture. According to Mevlana's teachings, human beings are born twice, once of their mothers and the second time of their own bodies.
9. UNDER THE WAVE – Third Place Winner, People
PHOTO AND CAPTION BY RODNEY BURSIEL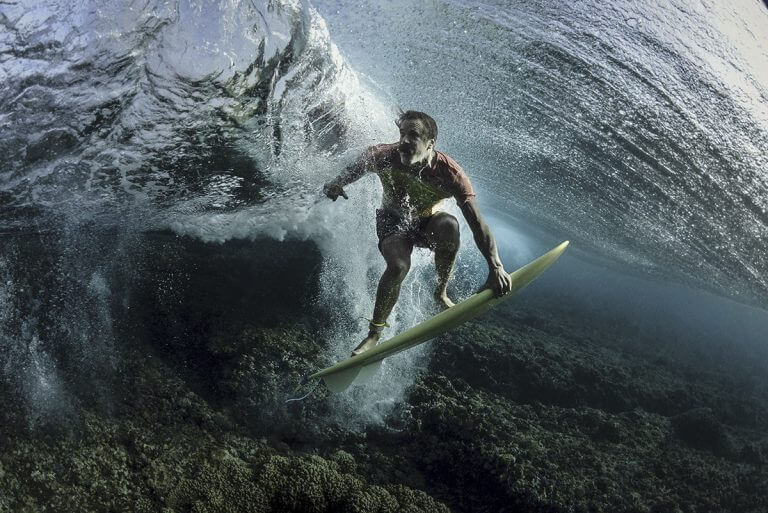 I recently traveled to Tavarua, Fiji, with professional surfer Donavon Frankenreiter and captured this image at Cloudbreak. The usual surf shots have all been done, so we decided to get creative and looked for new angles and perspectives.
Via: national geographic