Becoming and being an engineer is not easy at all. For the start you have to have the talent and perseverance, then to be solid in advanced math and science and to be able to solve complex problems.
All of that sounds super cool, but on the other hand, it requires a lot of time and dedication, firstly during studying and then at work. Which may leave some marks on engineers' personal and social life which are not so cool when you look closer.
What does an engineer really do you ask? Well here are a few things: 
design
build
maintain and troubleshoot
They do these for buildings, software and others, everything you walk on pretty much was designed by an engineer. You're welcome.
In the gallery below is a collection of funny engineering memes exploring all the sides of being an engineer. They are here just for good laugh and for recognition for current and future engineers. Let's start scrolling!
Funniest Engineering memes collection
1. Chemical Engineer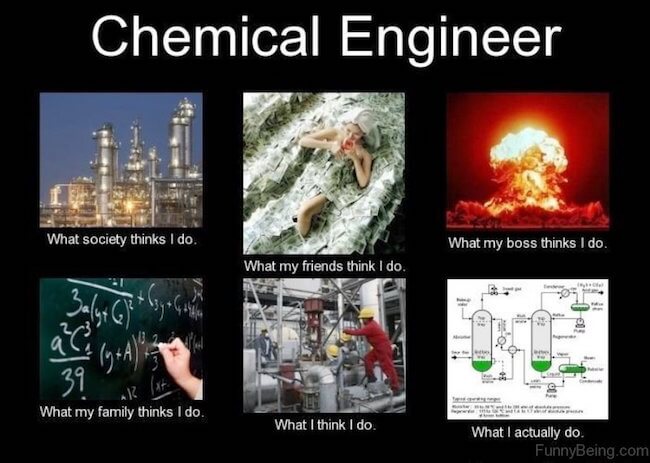 2. Boys in lab vs Girls in lab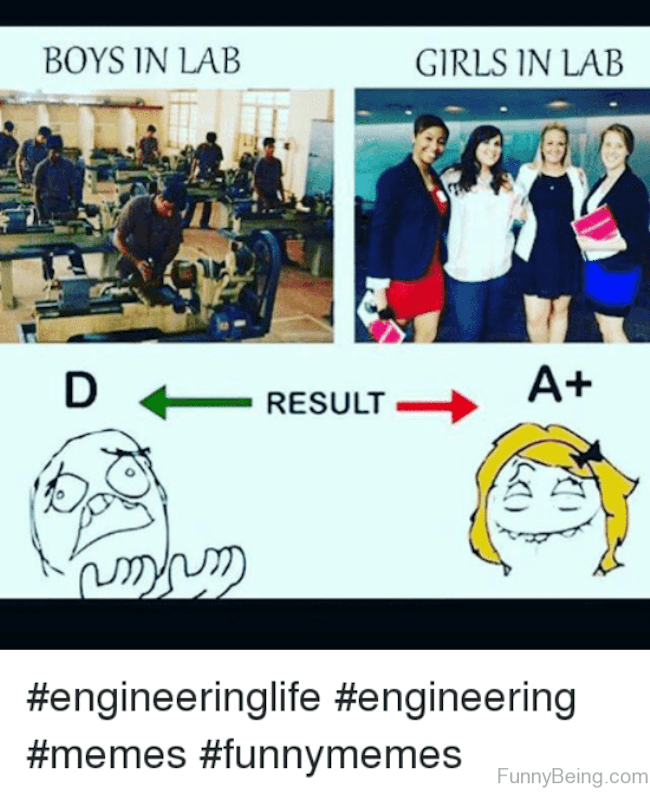 3. Chemical Joke – Love this engineering meme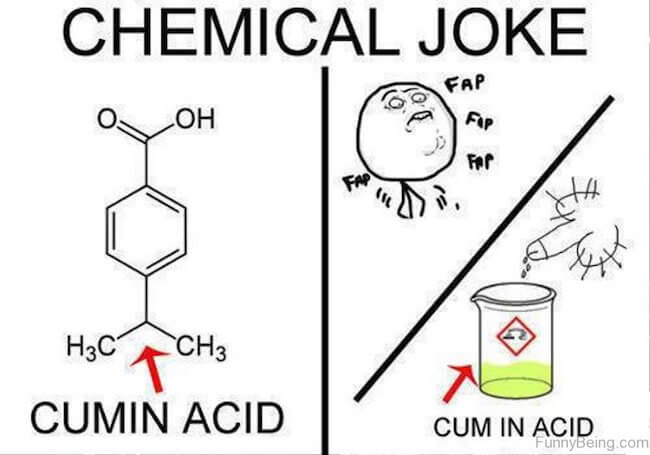 4. Compiled code – No errors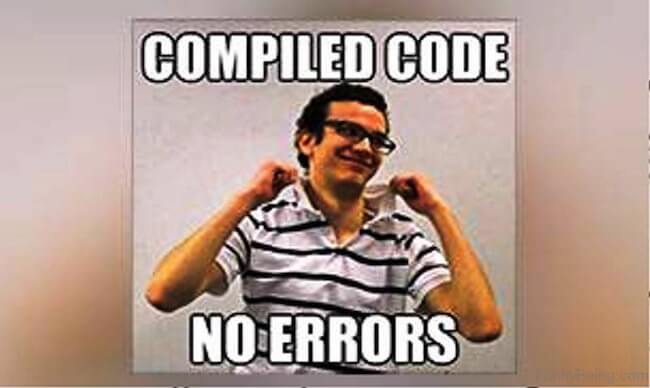 5. Computer Engineer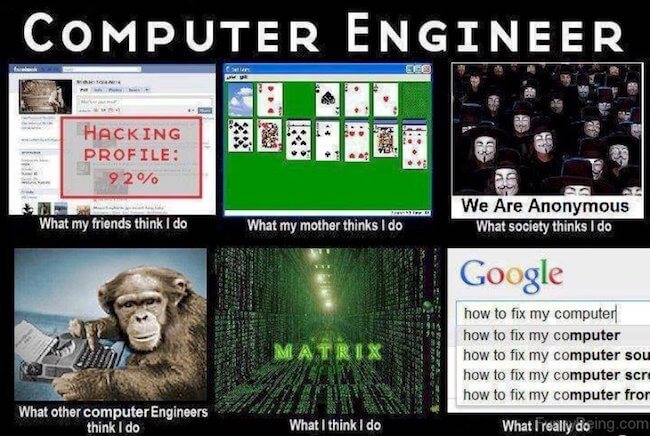 6. Mechanical Engineer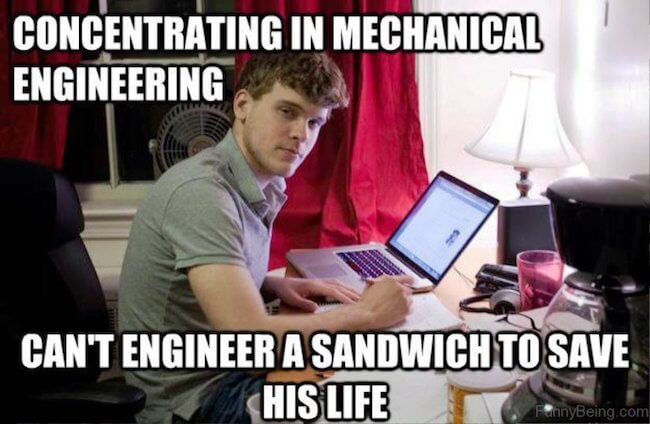 7. Will I ever have a free time?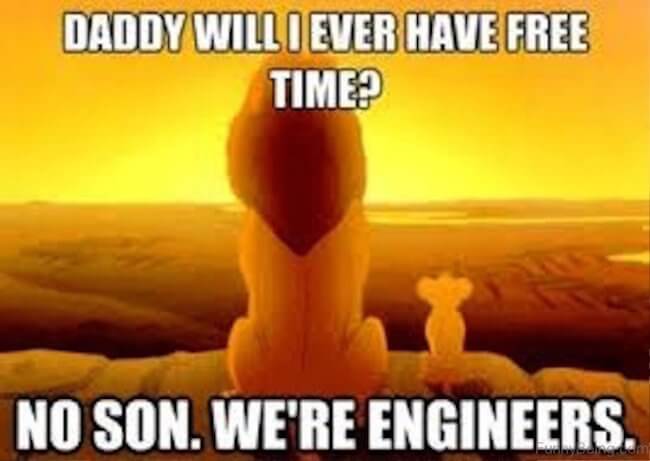 8. Does four years of computer engineering, finds a problem with software, solution, restart the laptop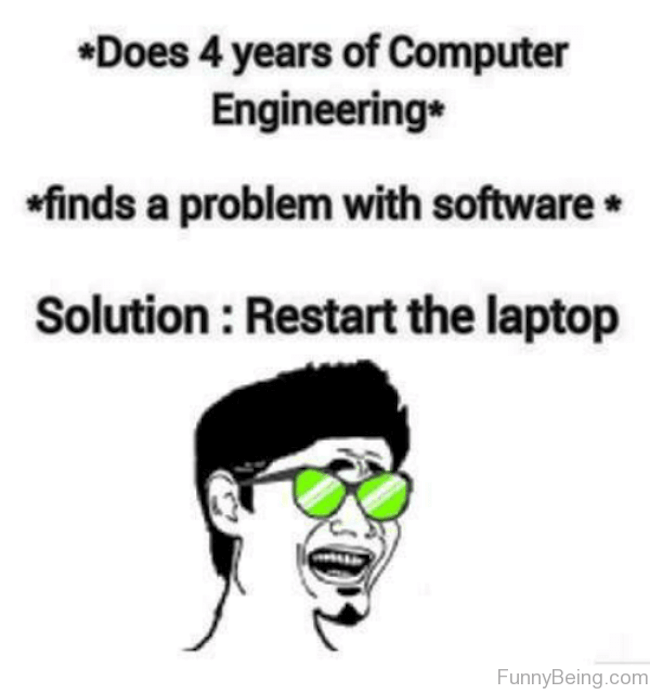 9. Engineers solve problems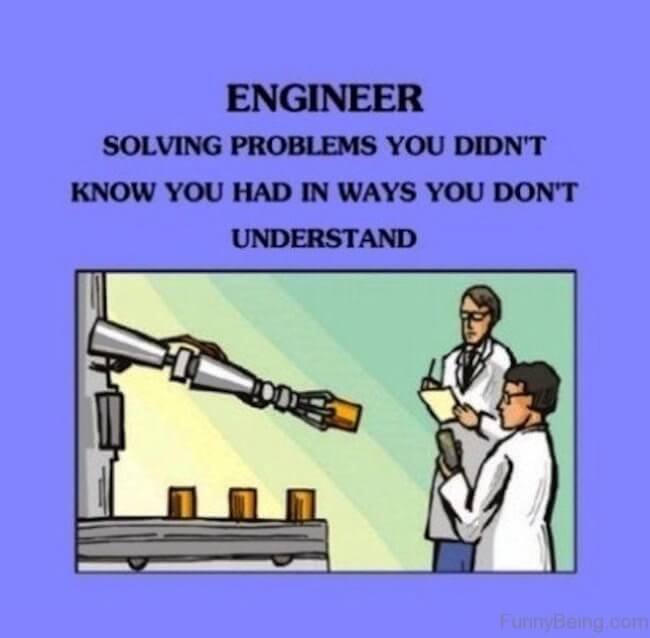 10. This is the engineer student's life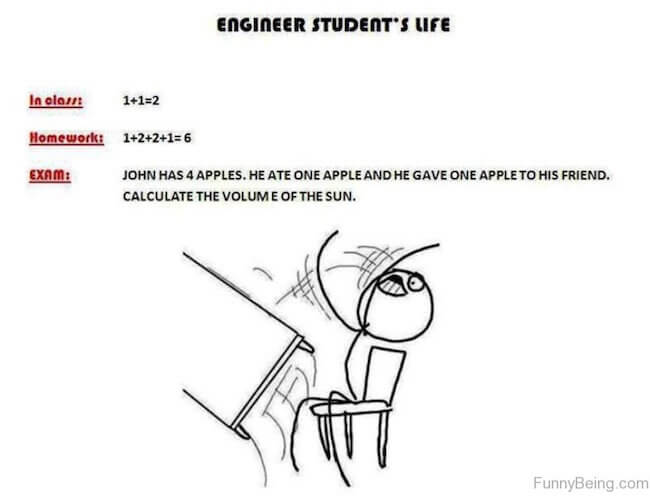 11. Being an Engineer like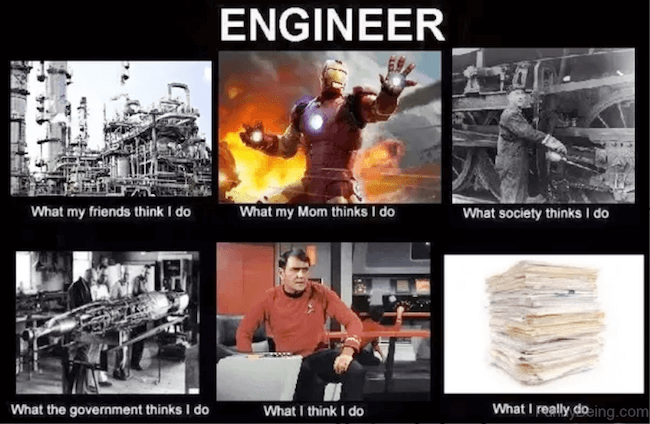 12. Before and After photo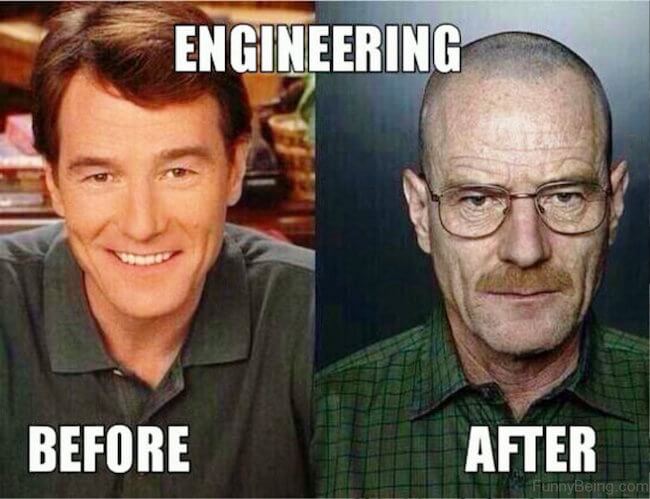 13. Engineering college cycle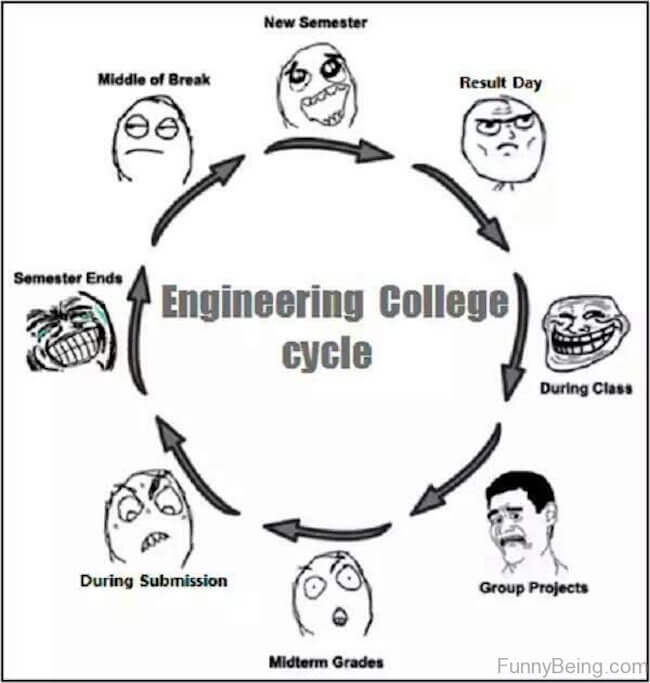 14. Engineering fact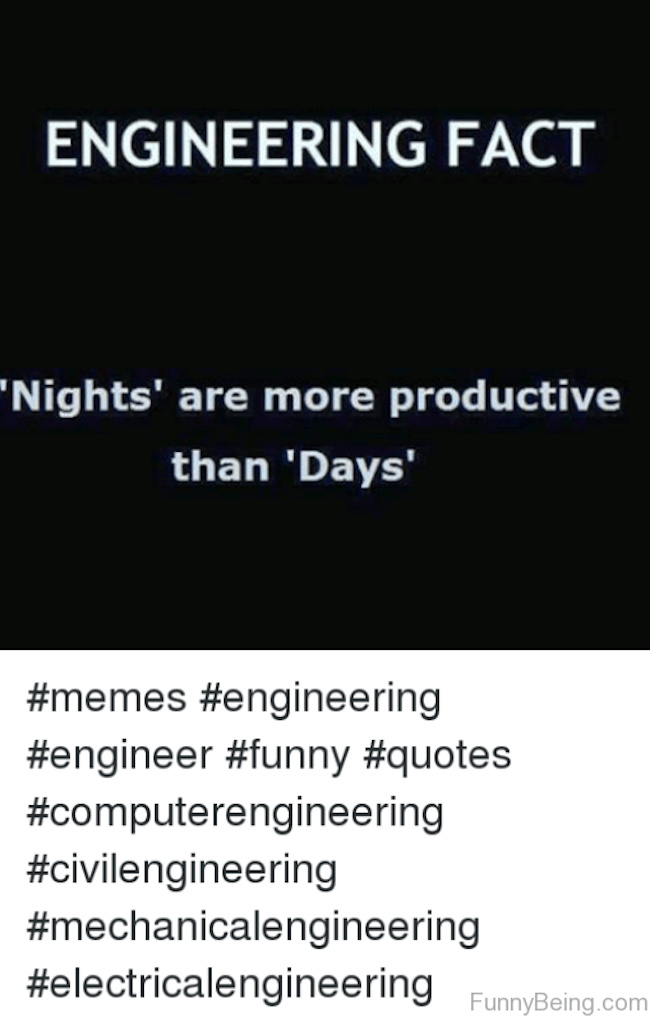 15. Engineering Flowchart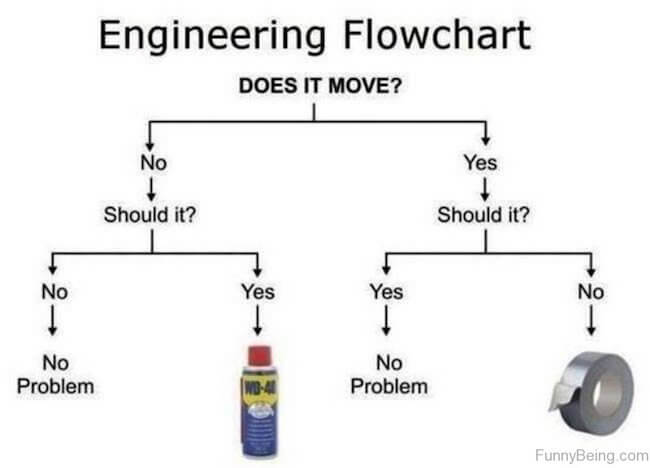 16. Are you doing it right?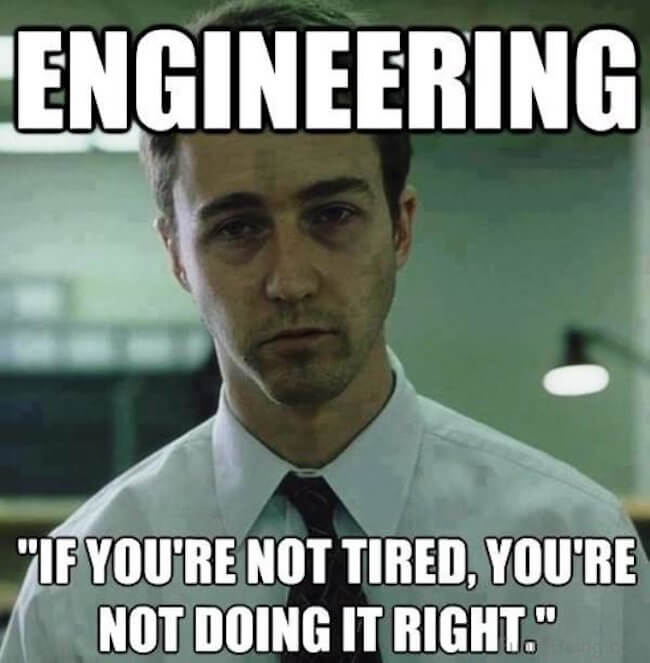 17. Expert Engineer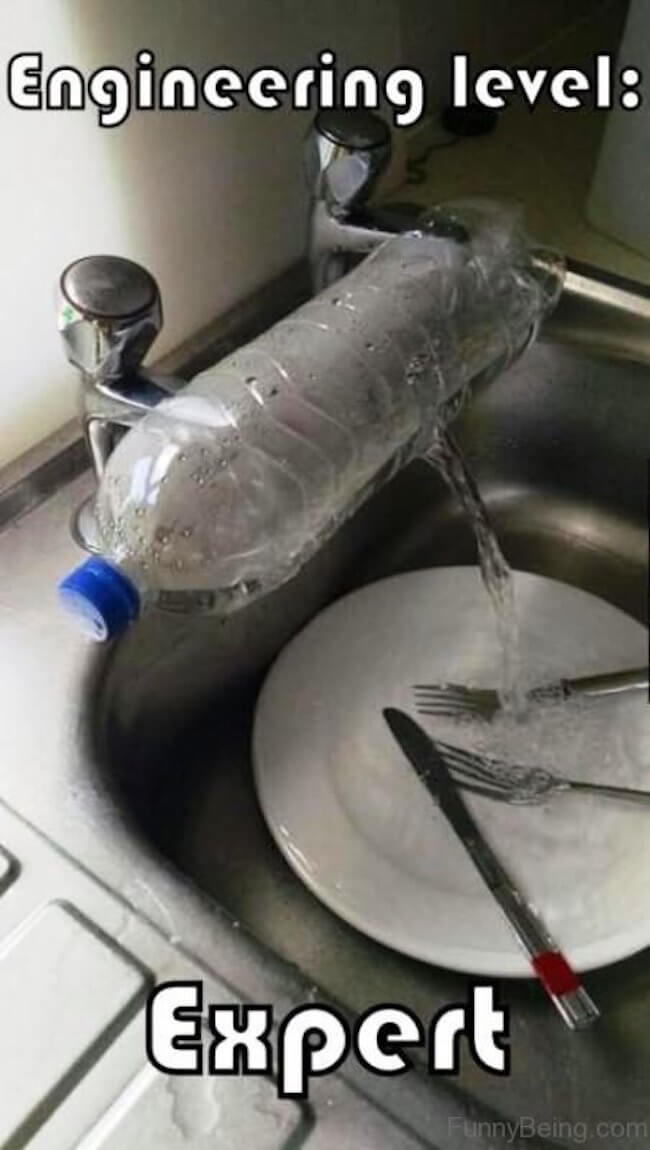 18. Lack of sleep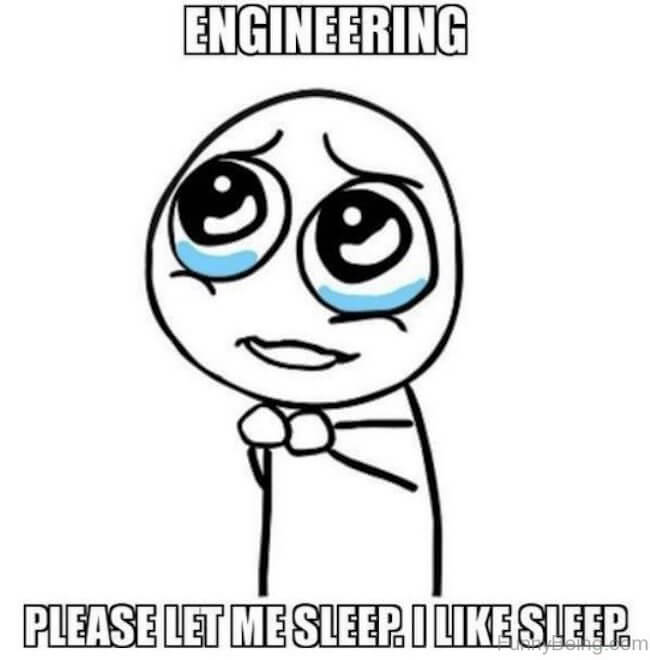 19. Engineer vs Pilot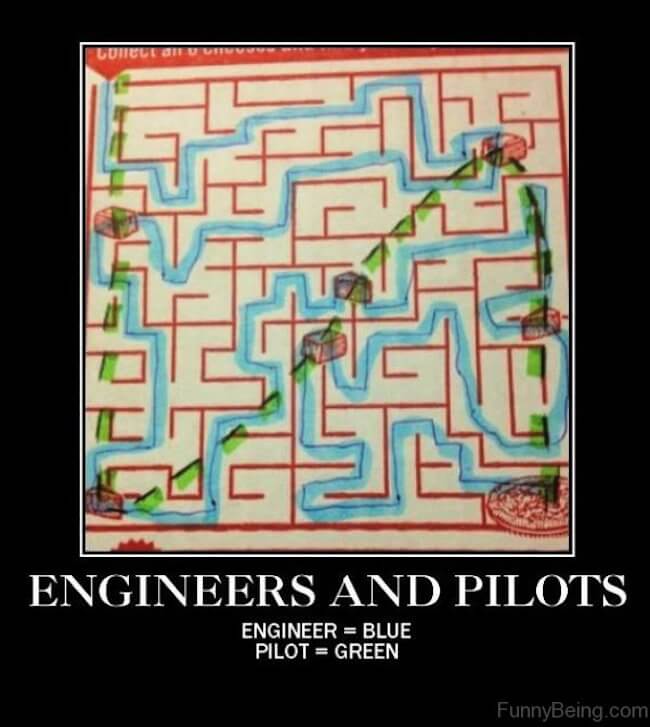 20. Engineers don't need girlfriends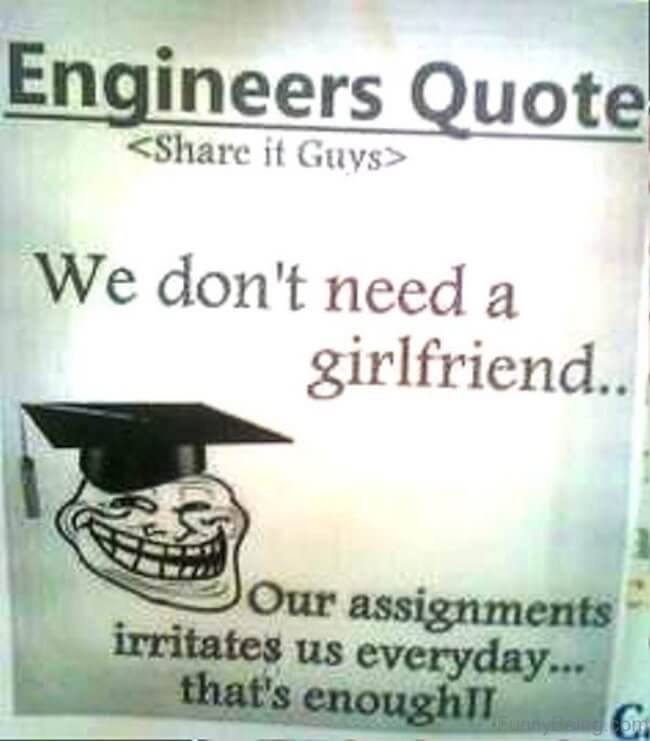 21. Trying to fall asleep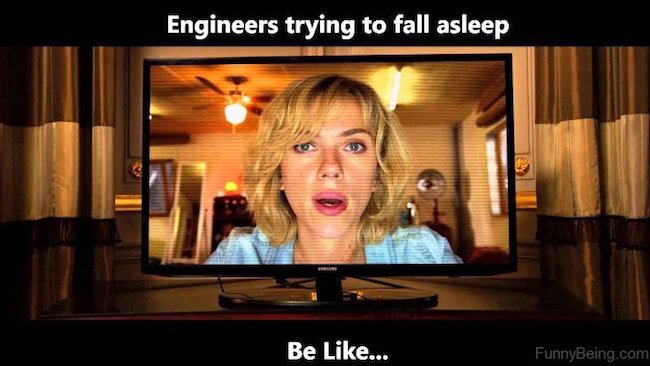 22. The self-confidence – Before and After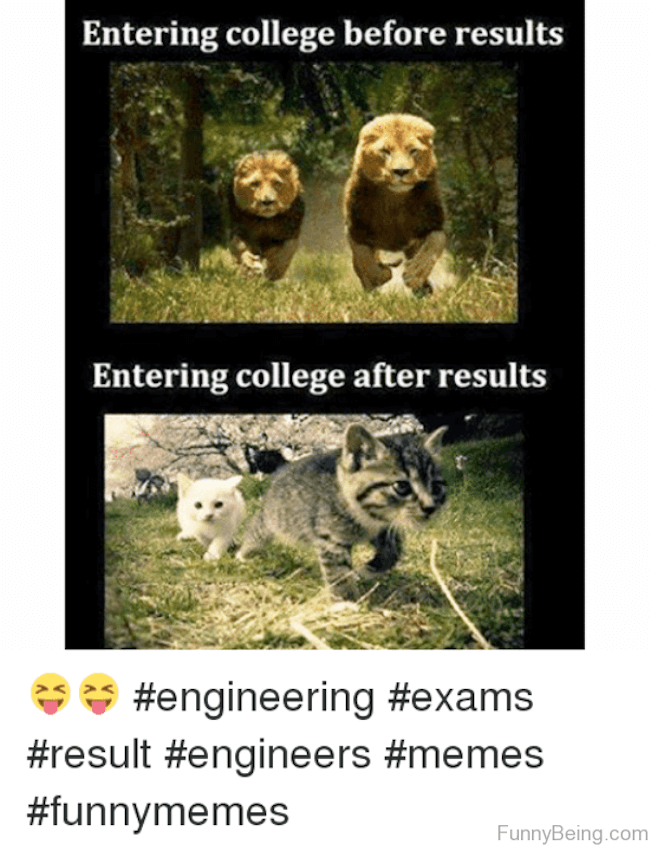 23. Group projects in one photo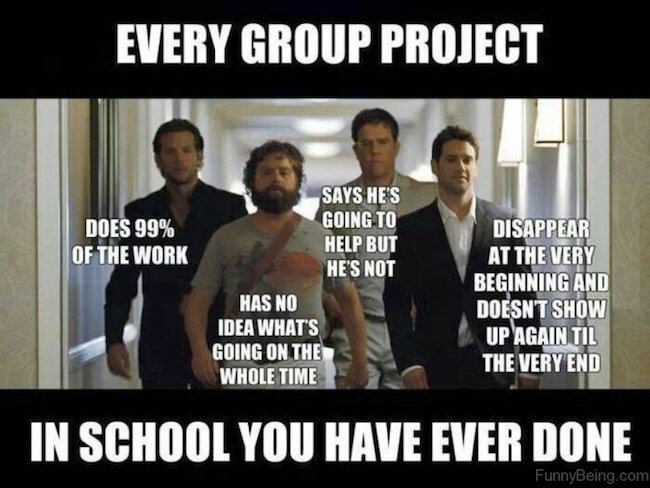 24. Hug an Engineer Day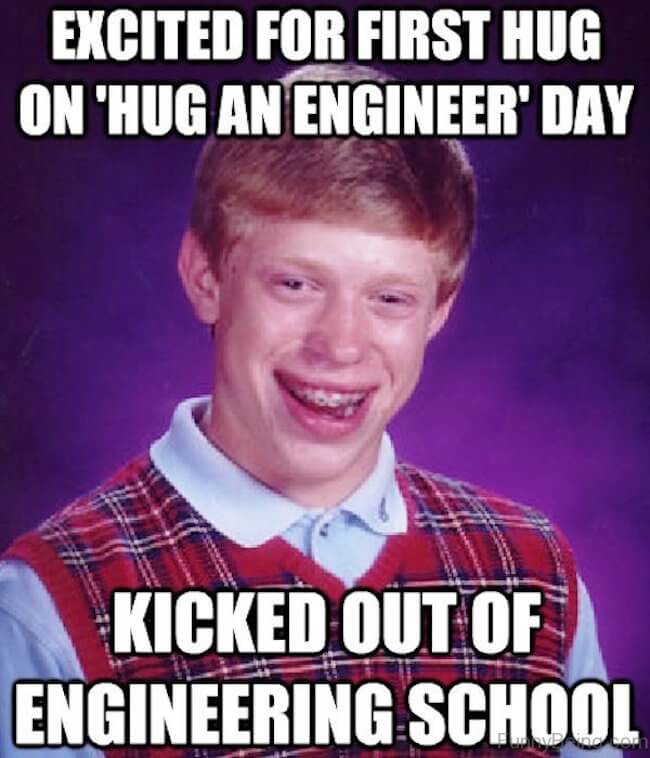 25. Civil Engineering vs Business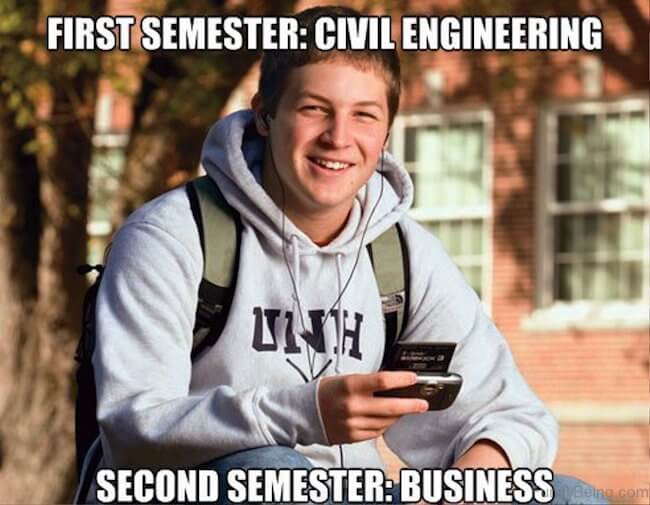 26. Freshmen in engineering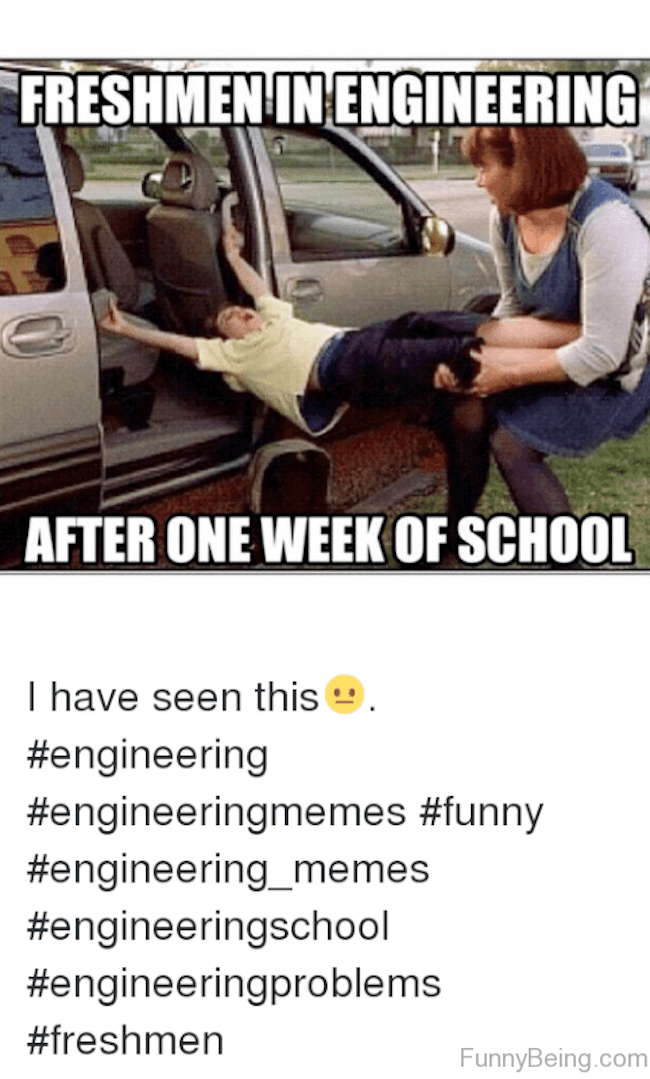 27. Girl flirts with you, you figure it out 3 days later LOL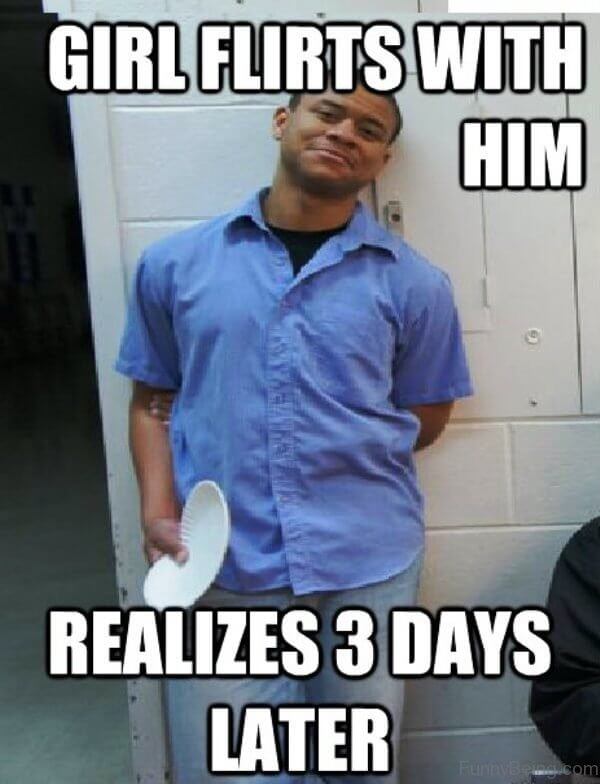 28. It's not an easy degree to make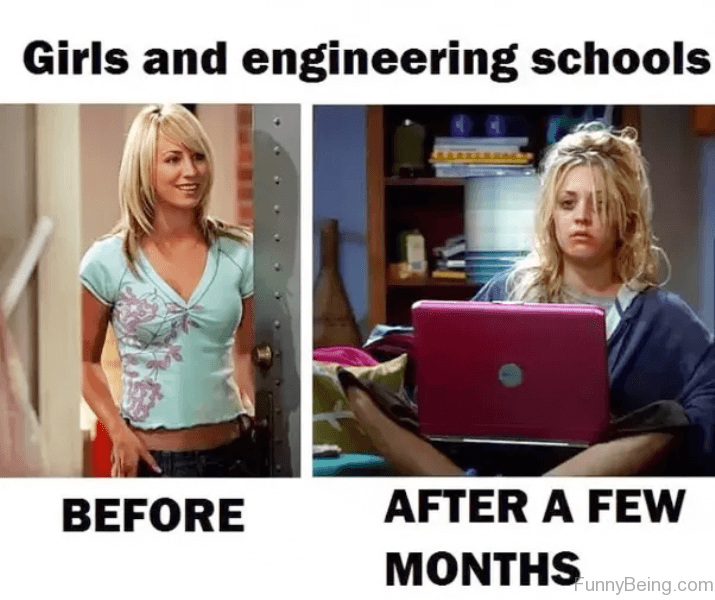 29. Don't build something that will break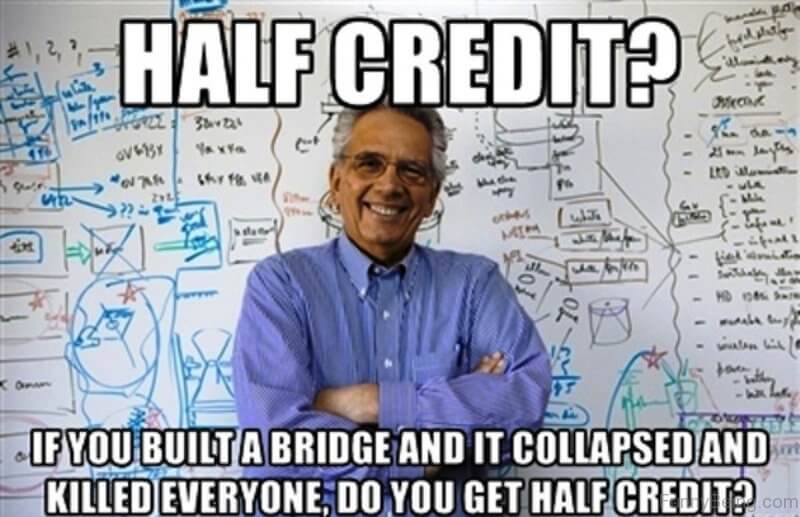 30. Mr bean, the legend.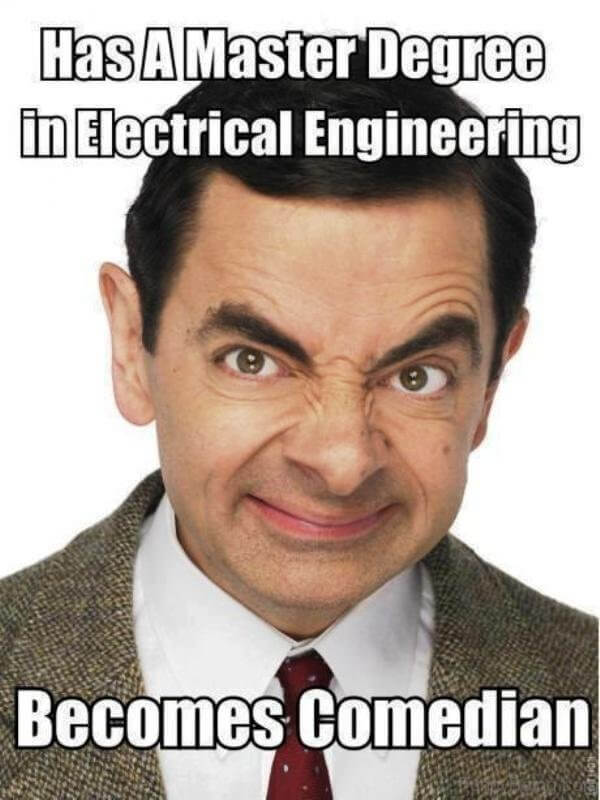 31. Such a heavy burden lifted from their shoulders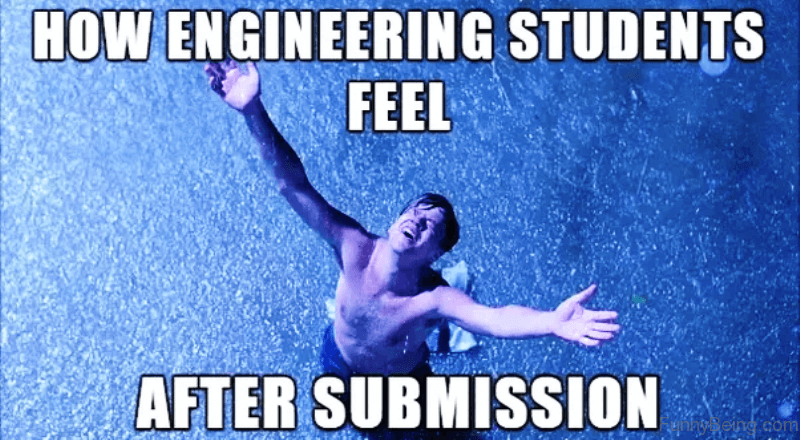 32. I don't know what duplex is too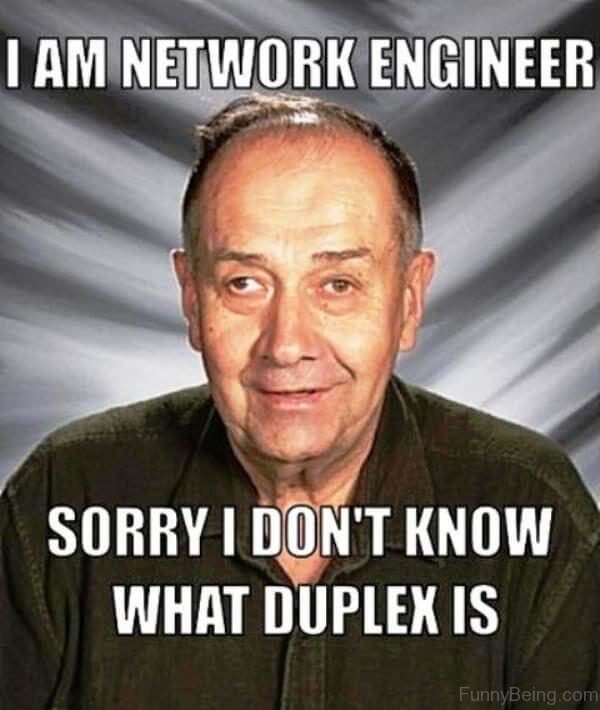 33. I didn't choose the engineering life, the engineering life chose me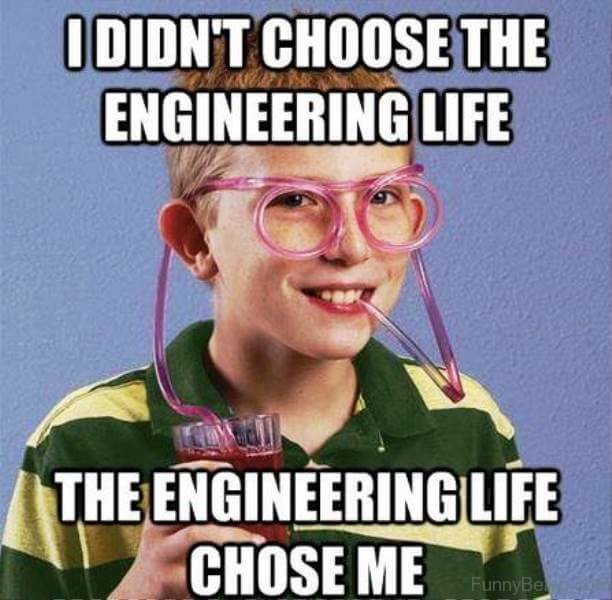 34. LOL. Love that. I don't always laugh from engineering memes, but when I do. It's LMAF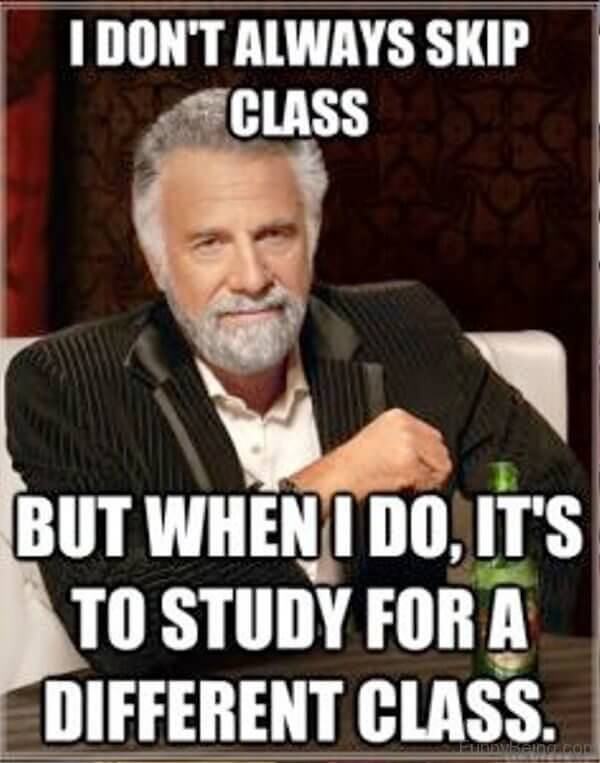 35. Yup, that show put nerd on the map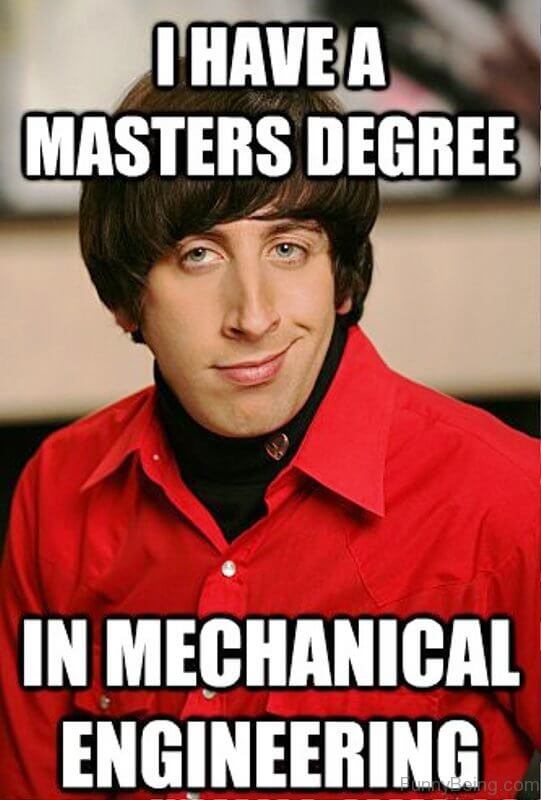 36. Really? Why is that?
37. Good with math is a perfect example of engineers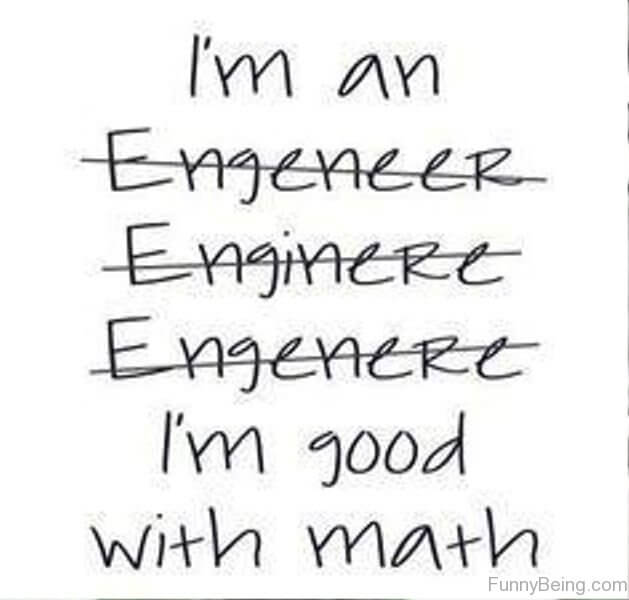 38. Engineers have all the fun right?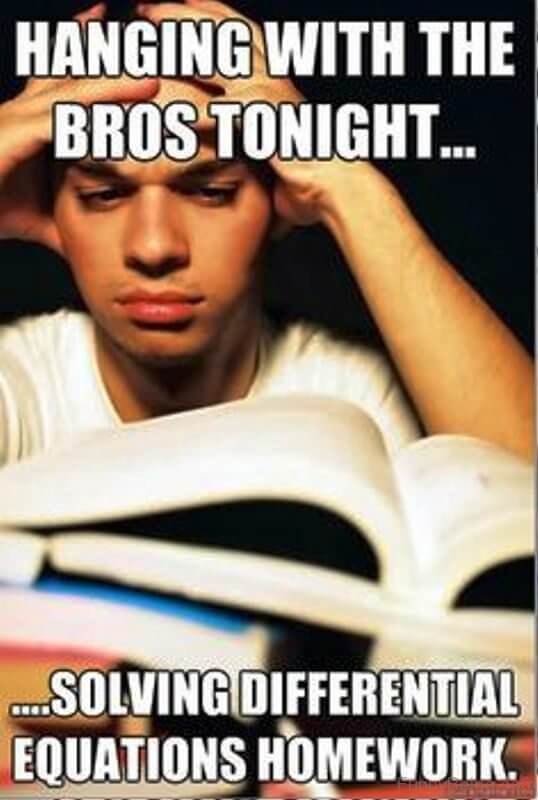 39. People who can fix the VCR think they are something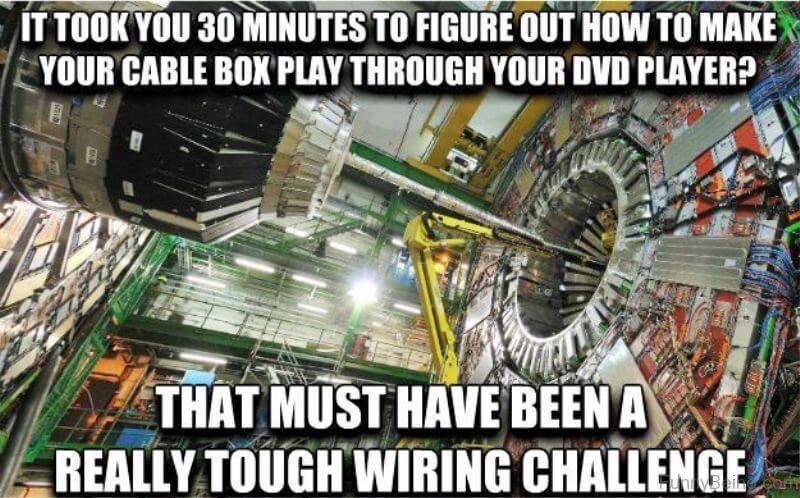 40. The life of an engineer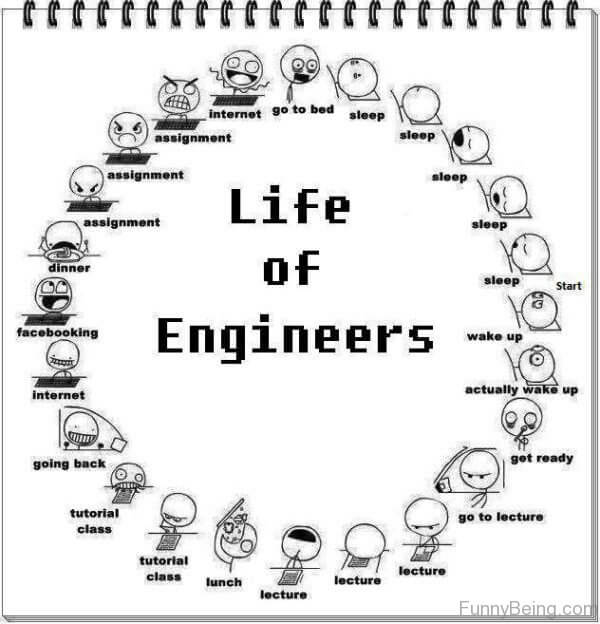 Any of these engineering memes worked on you? Are you one yourself? Please share with your friends to spread the laughter.
MORE: 35 Of The Best Confession Bear Meme Pictures That Will Make You Want To Share