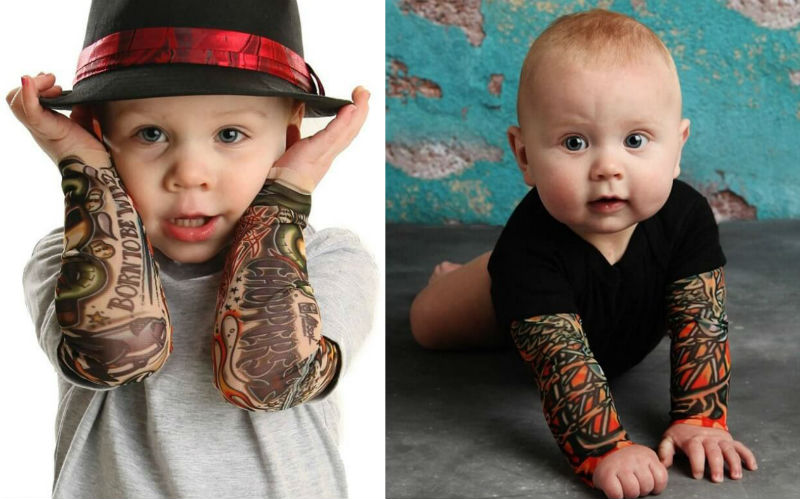 Kitsch children's photographer "Tera" is also a mother of four who constantly searches for ways to make her clients portraits into one-of–a–kind works of art. Her latest brainstorm is a colorful new accessory that incorporates America's love of tattoos and cute kid pictures with a collection of "inked sleeves" for babies and toddlers.
This fun imitation body art is added to chic children's fashion to create a look that is fresh, hip, and full of character. The children's photographer/creator of the TotTude line of accessories hails from North Dakota.  She became bored with her pint- sized client's parents bringing in the same old humdrum outfits and decided to create clothes that would encourage a more fun- loving themed photo shoot.
Her designs include feature iconic tattoo designs like hearts, flames, skulls, and barbed wire. She also offers head wear like do-rags, bandanas and Mohawk hoodies.  Tera realized that the innocent and happy go lucky attitude of kids was often hidden behind a boring suit or cumbersome formal dress.  She has also featured tutu like "petti dresses" and other unique items for girl's shoots as well.  Tera says that her head is swimming with all kinds of new ideas, and we can't wait to see what she does next!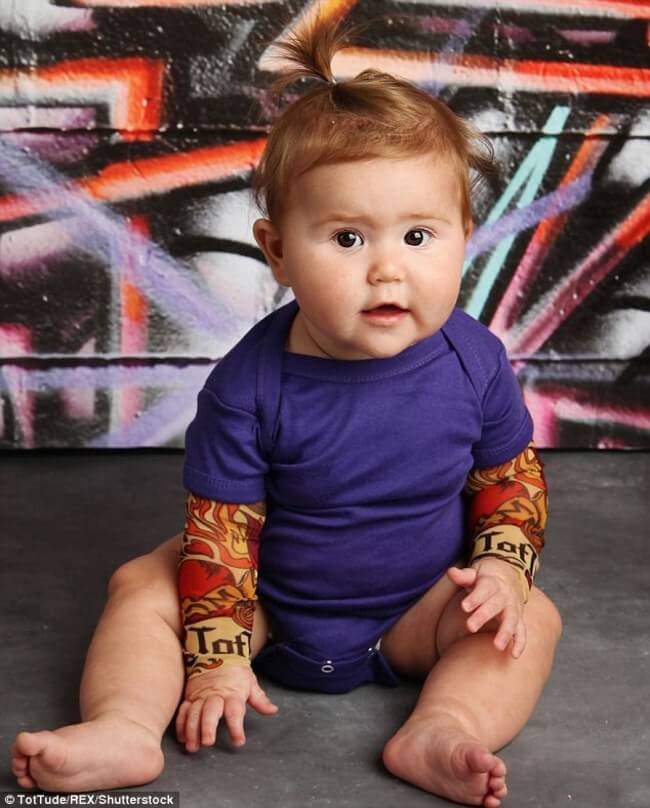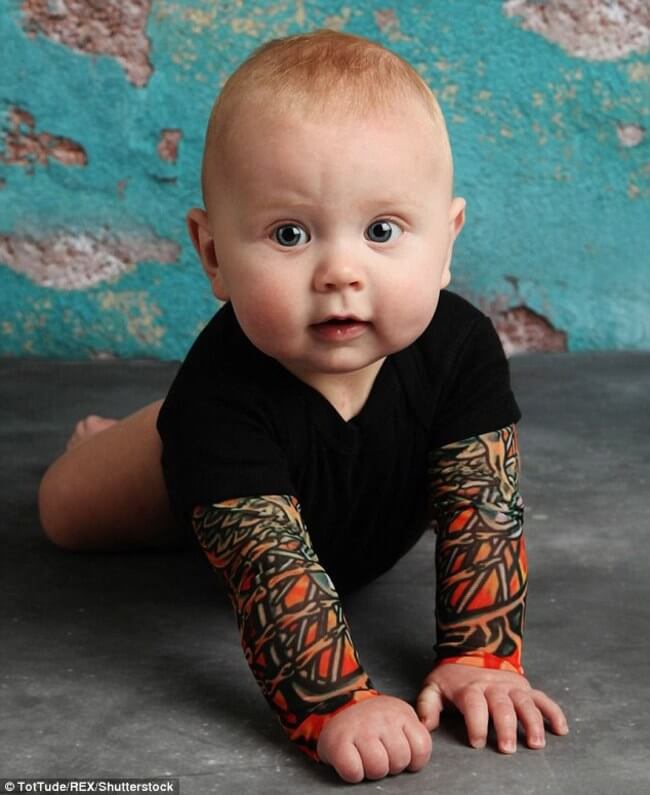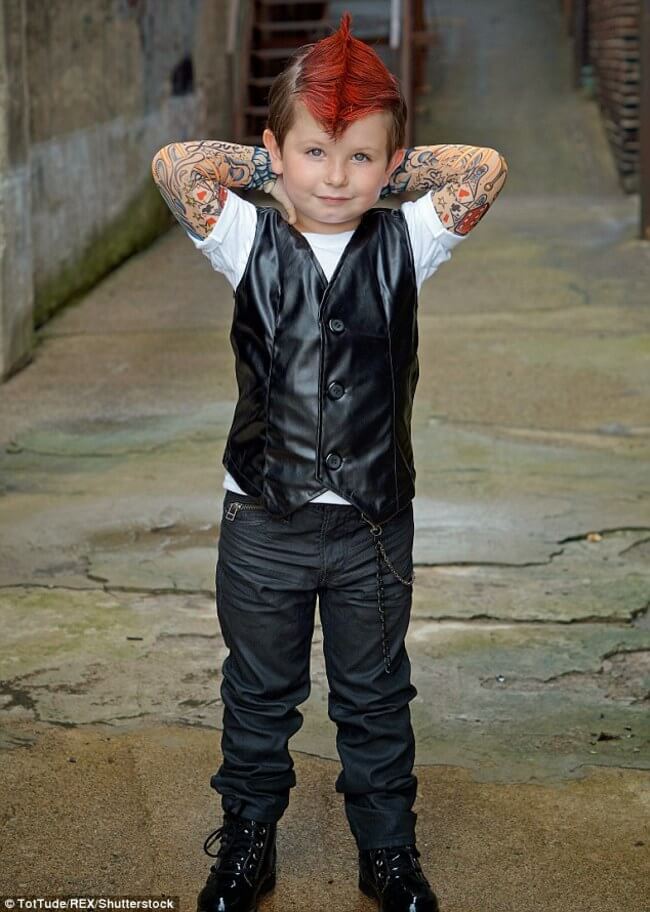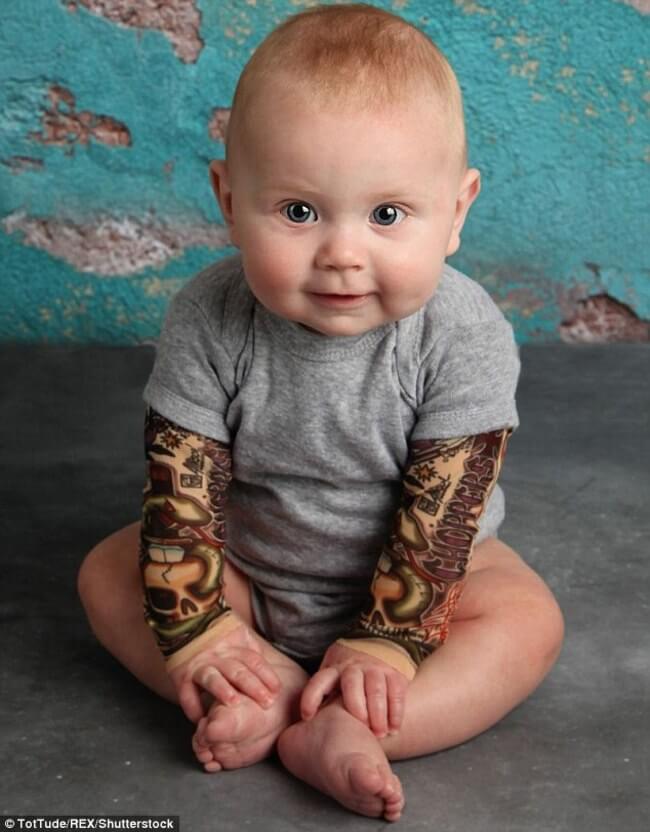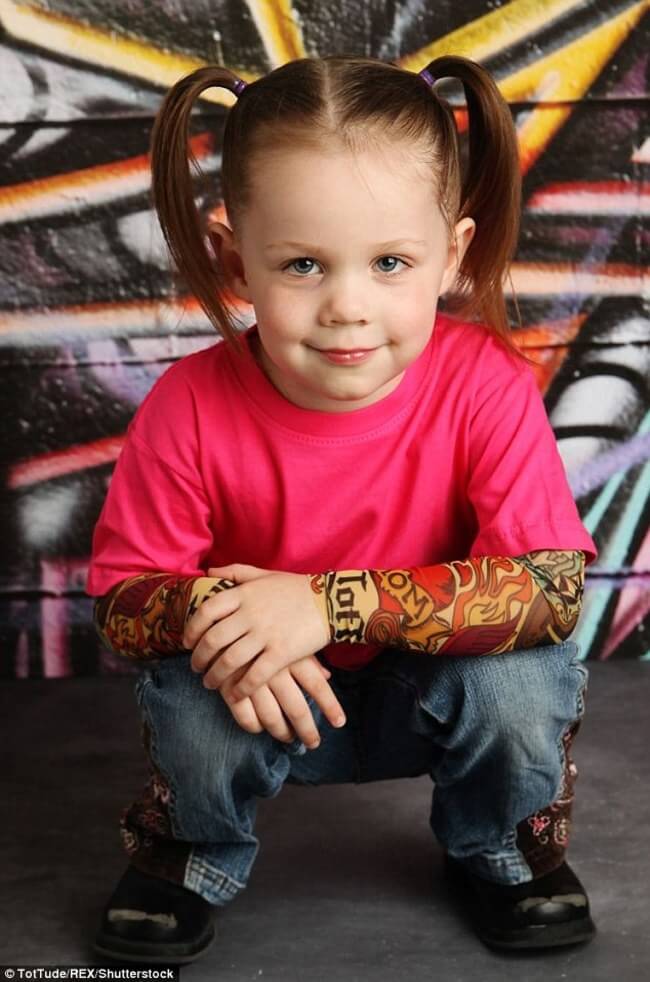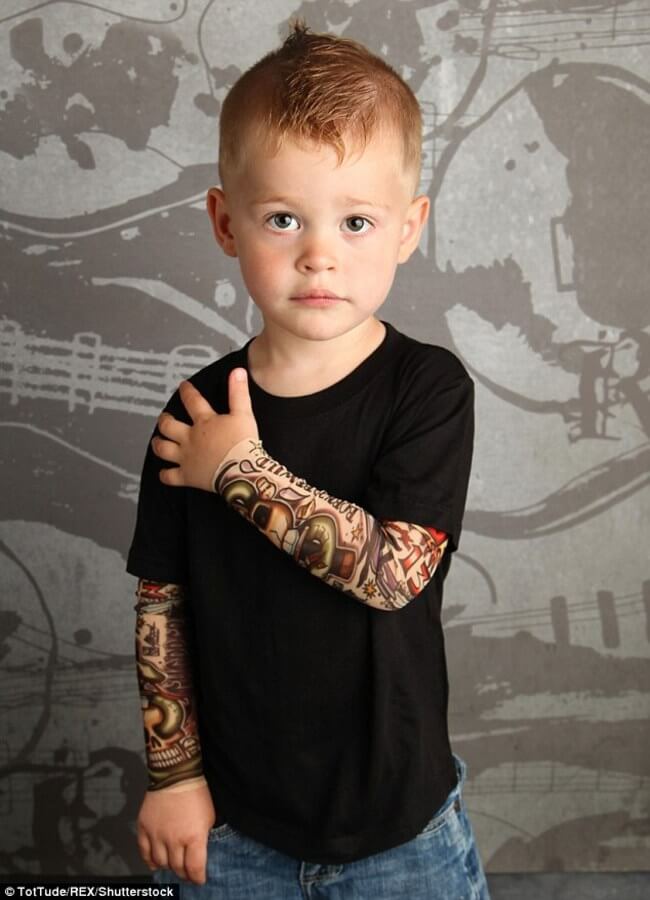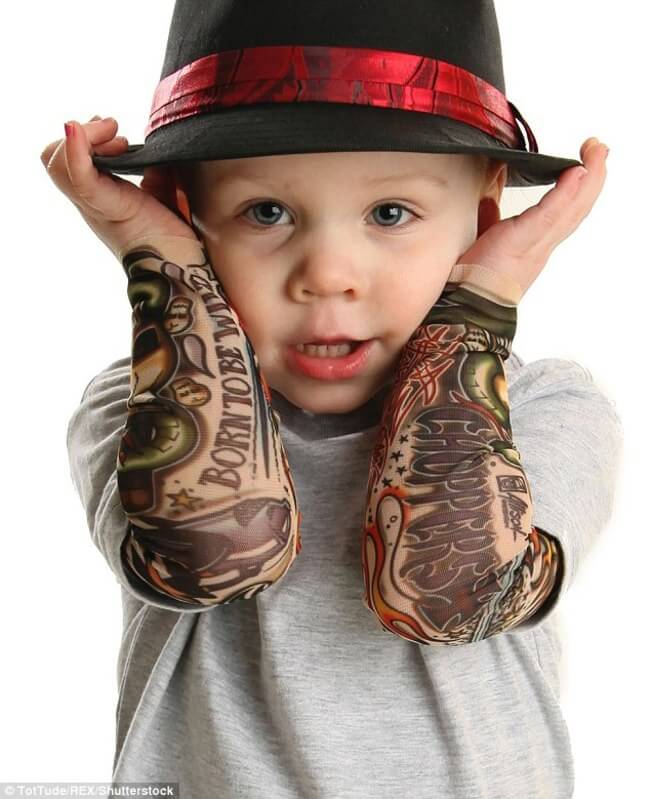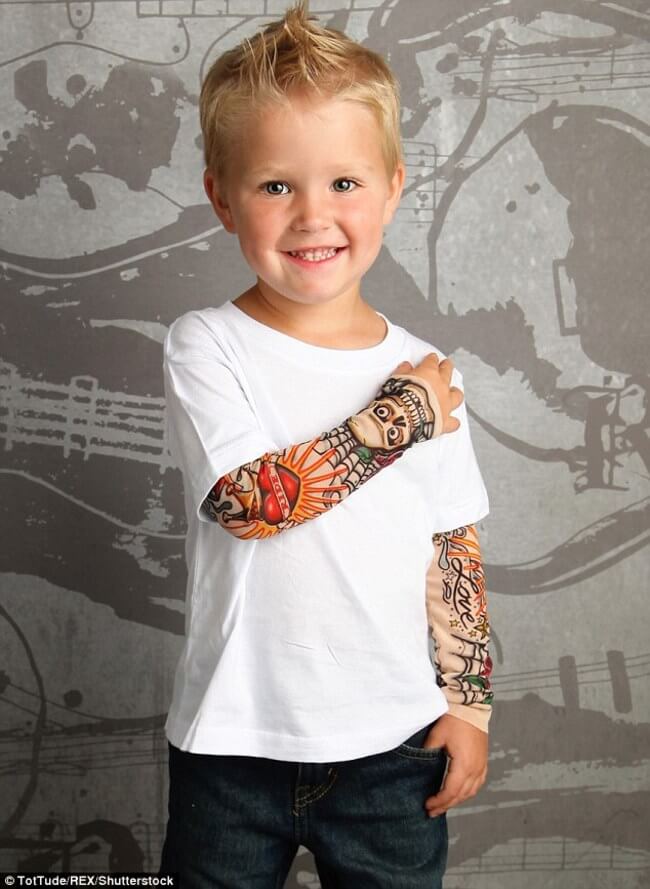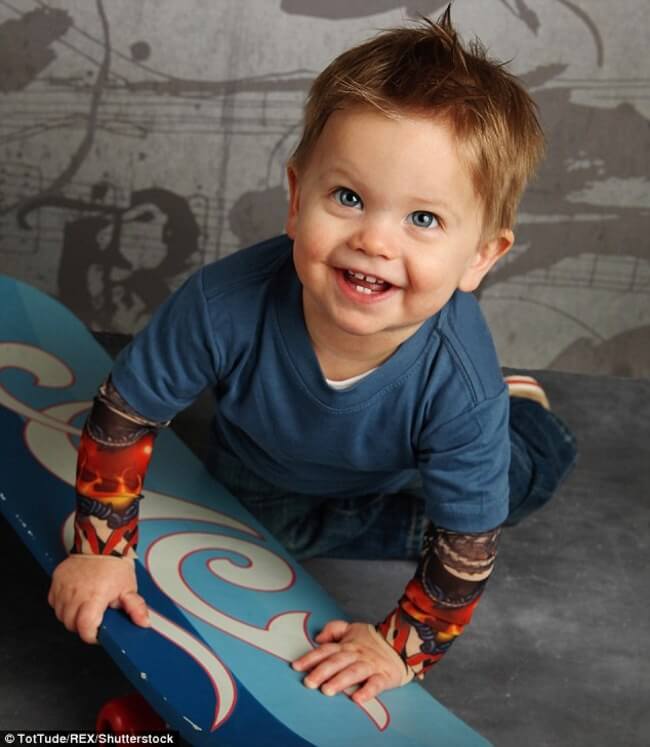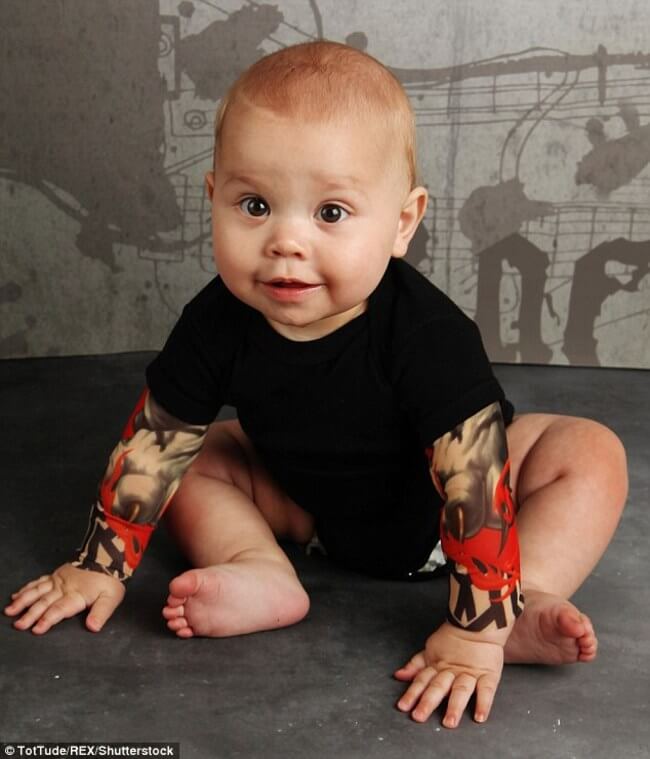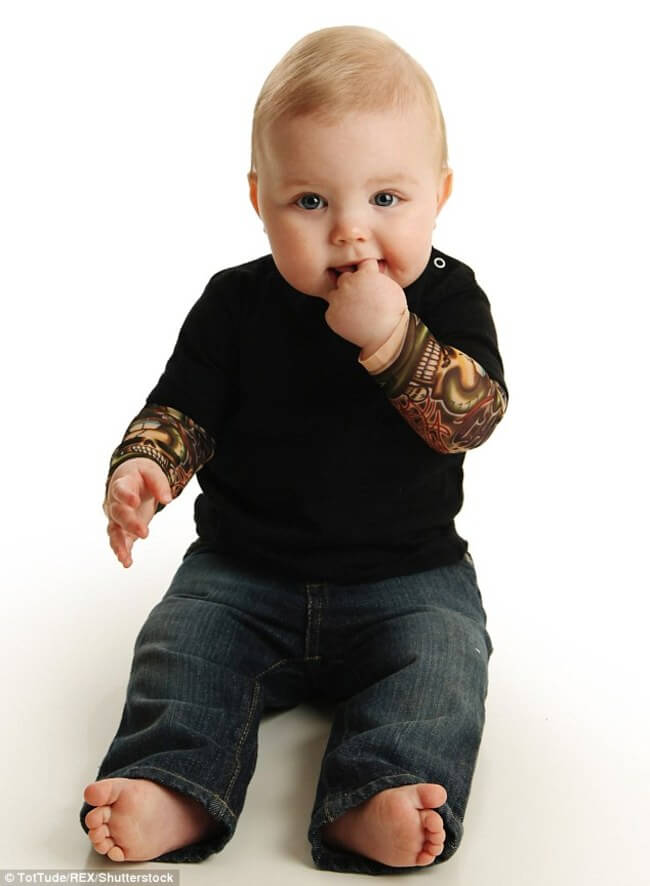 Source: Dailymail