Inspiration can find you in all sorts of ways and mediums, just ask Marija Tiurina, the London based illustrator and artist gets her inspiration from fruits and vegetables. She loves to create these fruit characters that seem to wear, or even be made of a part of an exotic fruit or veggie. She stated that she is lucky enough to live just next to a green grocer in her neighborhood, so she goes there at least once a week and just stares at the fruits and vegetables.
Out of that, she started to get the idea of creating cute illustrations inspired by the food she sees and the gallery below is just that. She uses watercolors and paper and nothing more, keeping it simple and clean. Marija says it took a couple of months to complete this gallery but she hopes to add more in the future when inspiration strikes. Or just a crave for some new exotic fruit. More info: Instagram | Facebook | Website
Pink lettuce and star fruit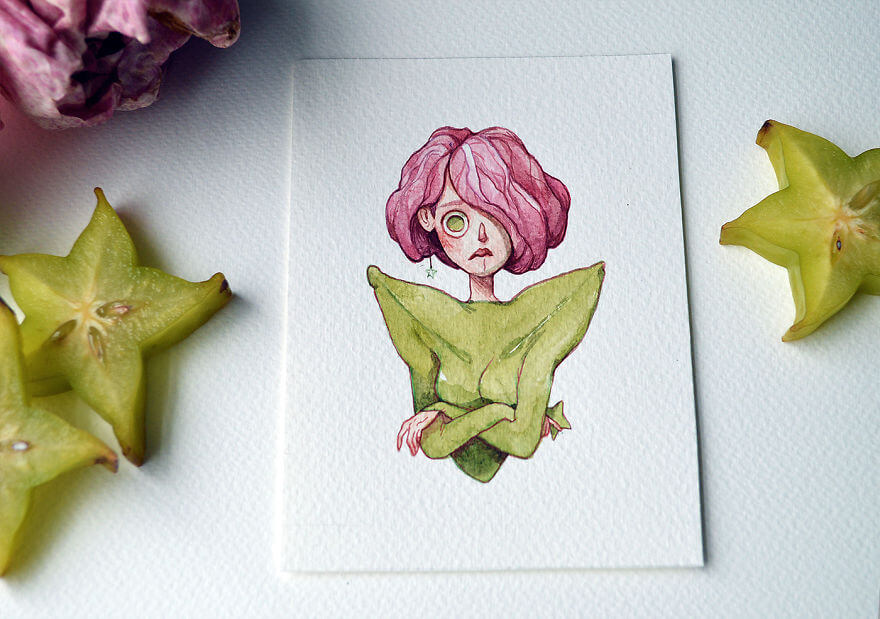 Turban Squash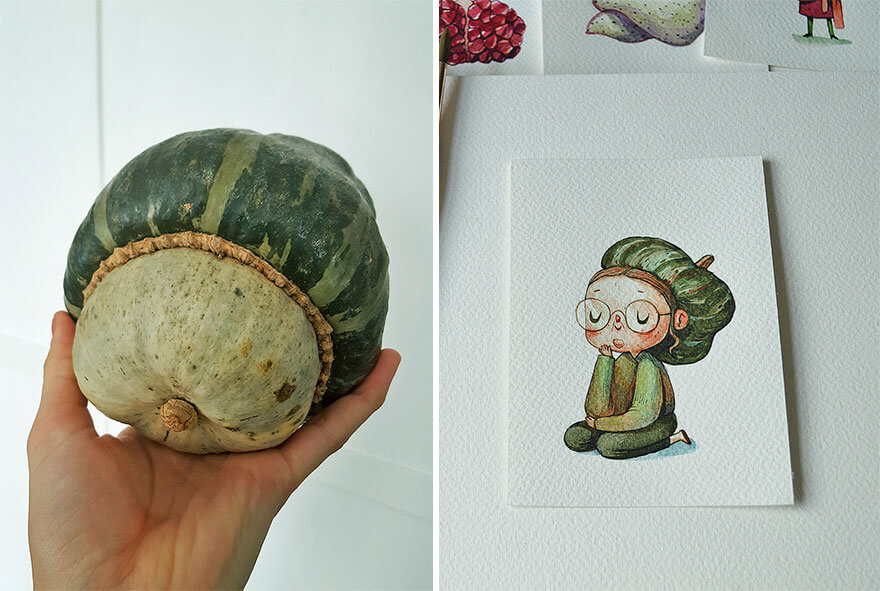 Snob Arrogant Pomegranate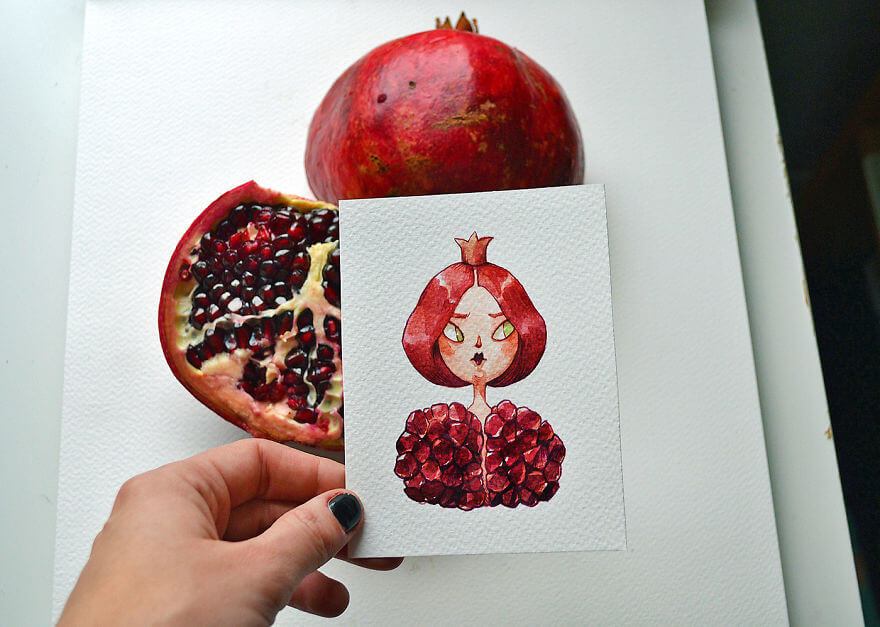 Beautiful Horned Melon – This fruit just blows our mind with its beauty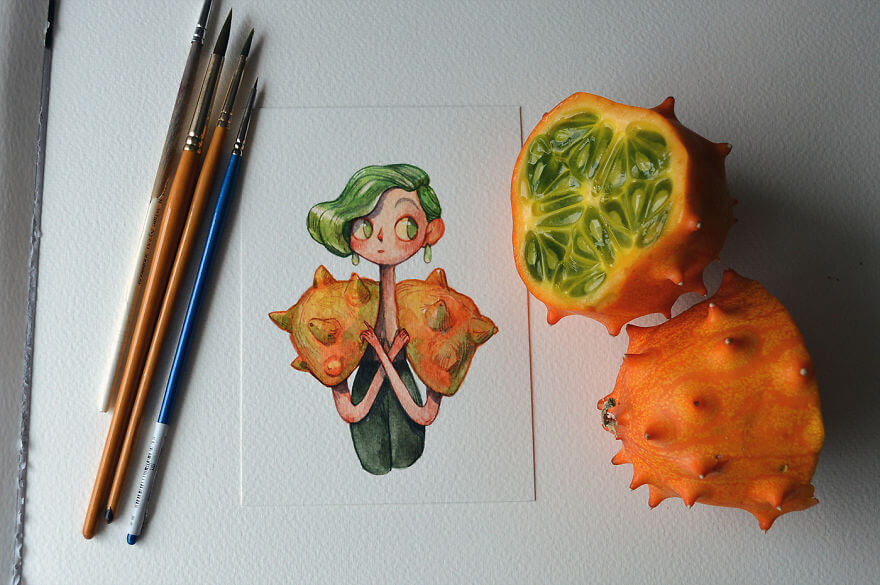 Emo Fig disliking the world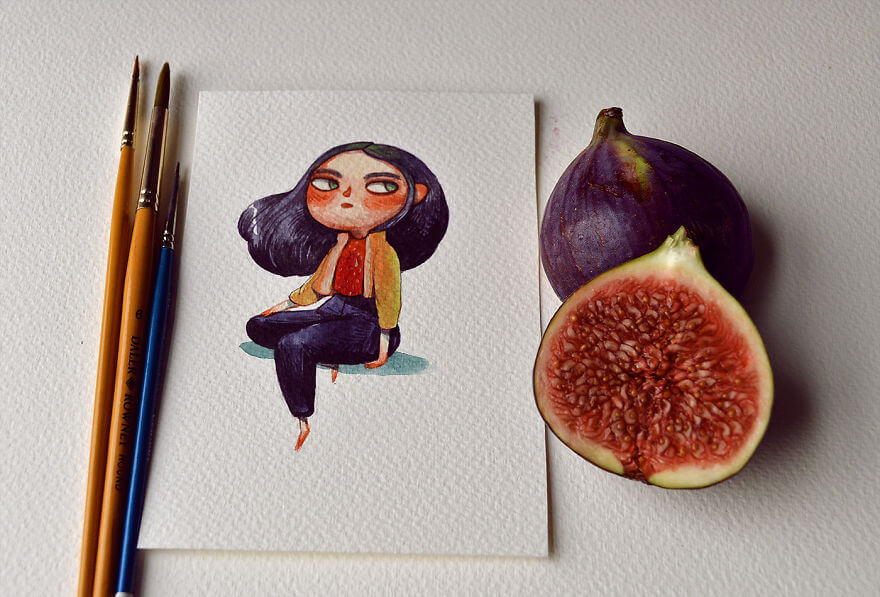 super high fashion Lettuce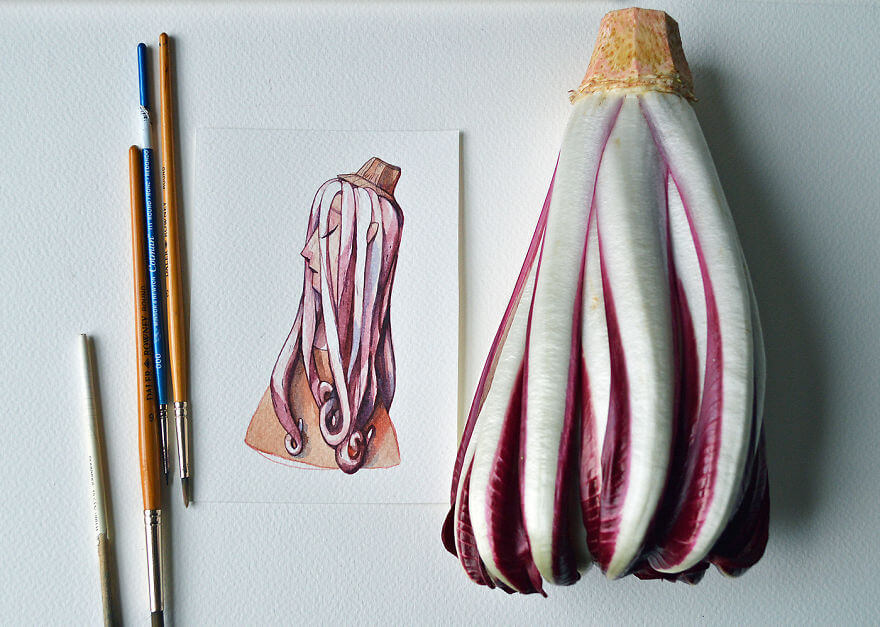 Rambutan makes a clever little hat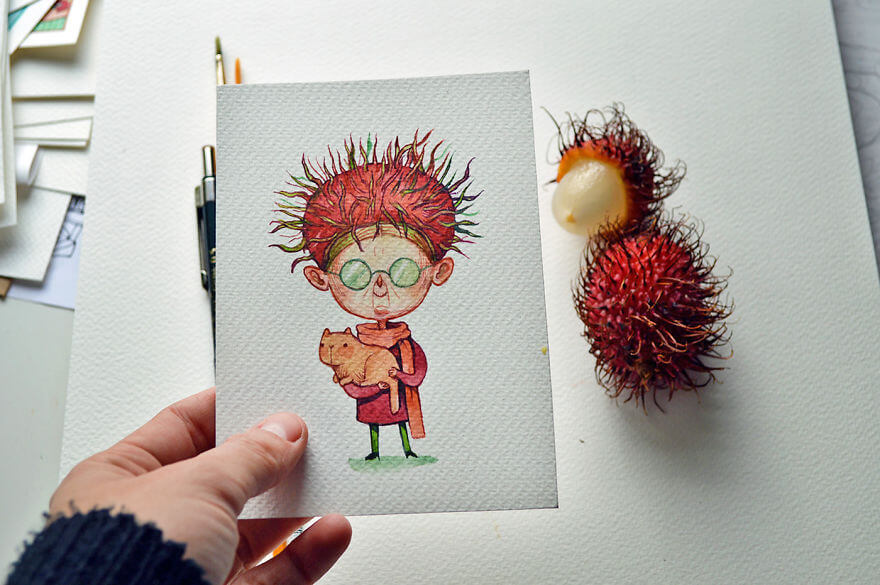 Purple Cabbage from the 60s, man.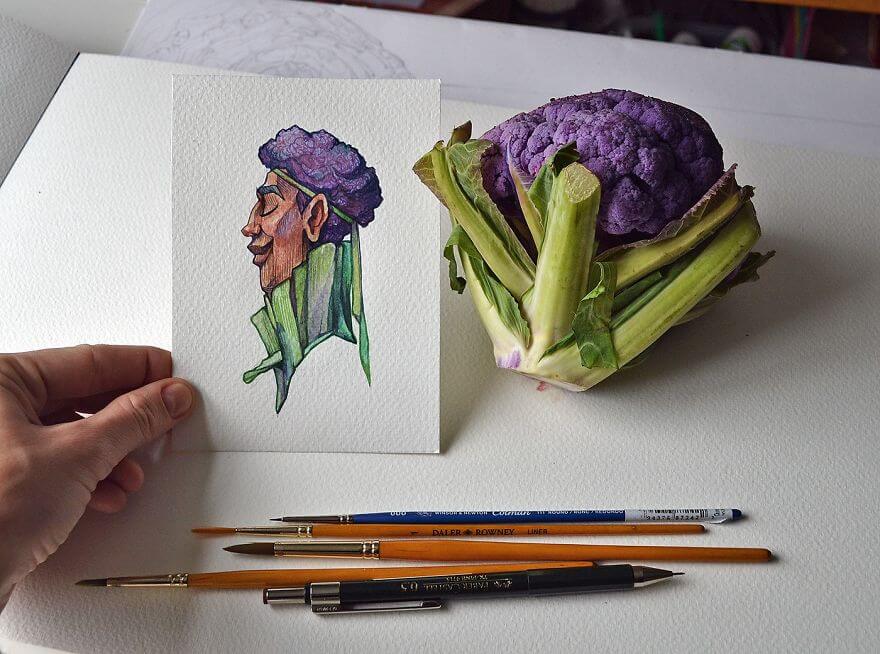 Beautiful and delicate watermelon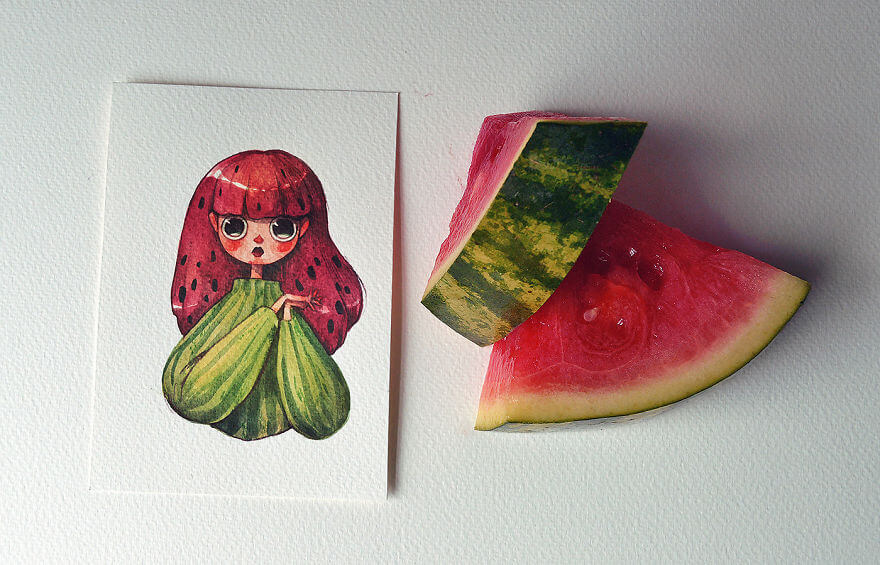 Dragon fruit you don't want to mess with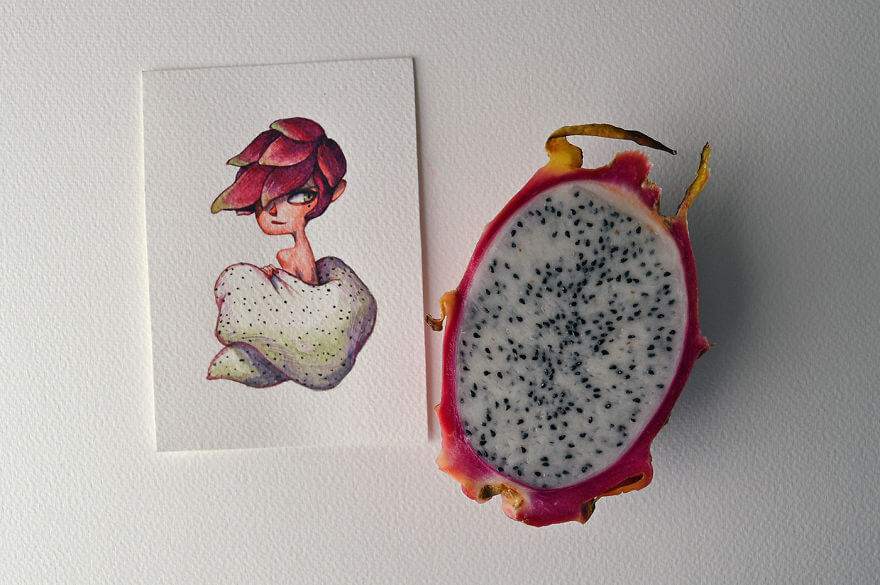 Physalis from a video game?