The start of a project like this is by ordering beads, it could take anywhere from 2,000 – 3,000 beads per color so the artist ordered them in bulk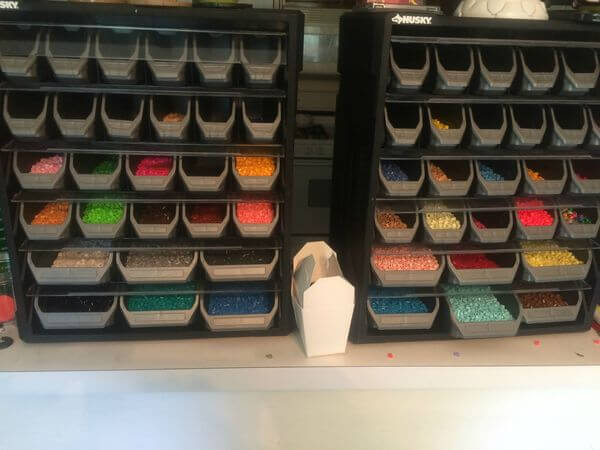 Tile one
The first tile takes the longest, once starting, momentum kicks in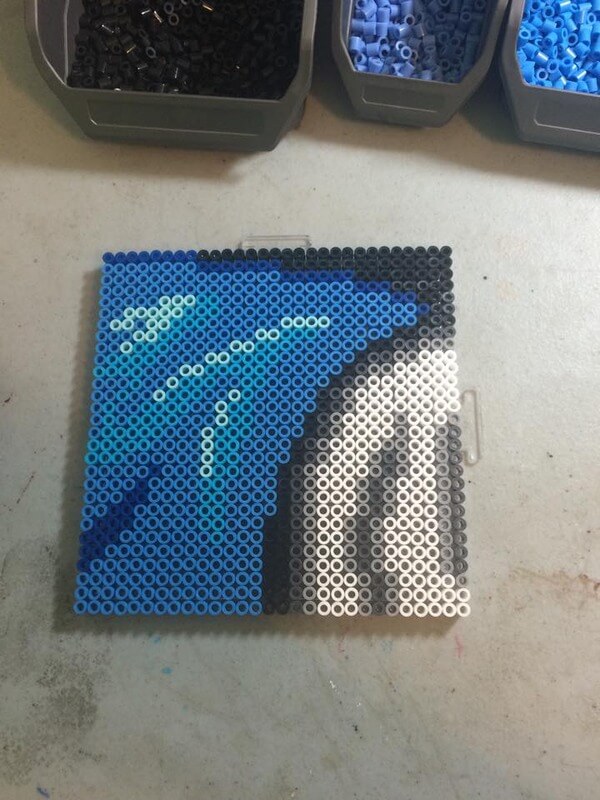 Tile two
Each tile takes about an hour to make, the bottom tiles takes the longest because they will be completely filled while the upper ones may have empty spots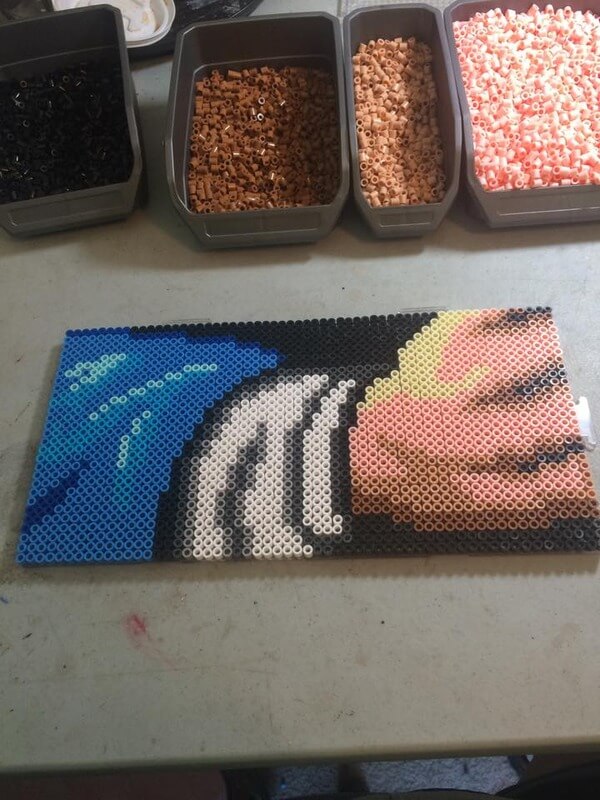 Tile three
The arm is complete, do you recognize it yet?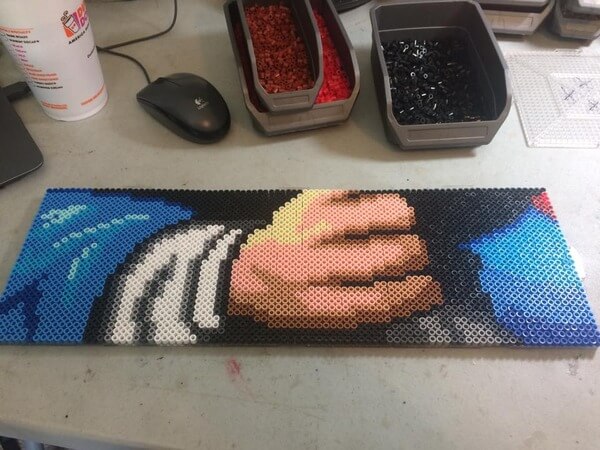 Tile four
Continuing work on the body, how about now?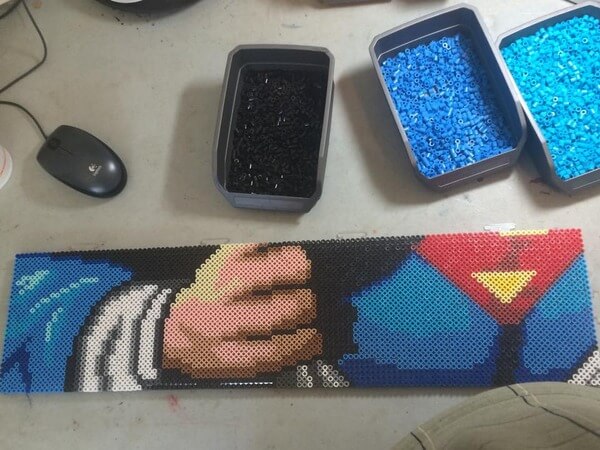 Row one
At the beginning he focuses on just getting the beads on the board, he knows after he will have to go back and fix things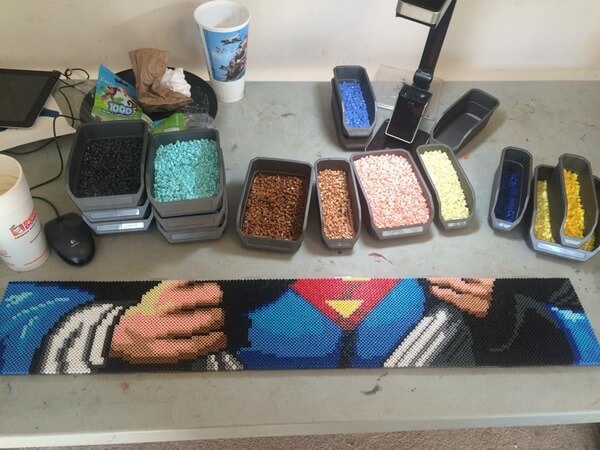 Tiles 7 – 8
Got a little complicated with the fingers and thumb, took too much time screwing around trying to fix it so eventually moved on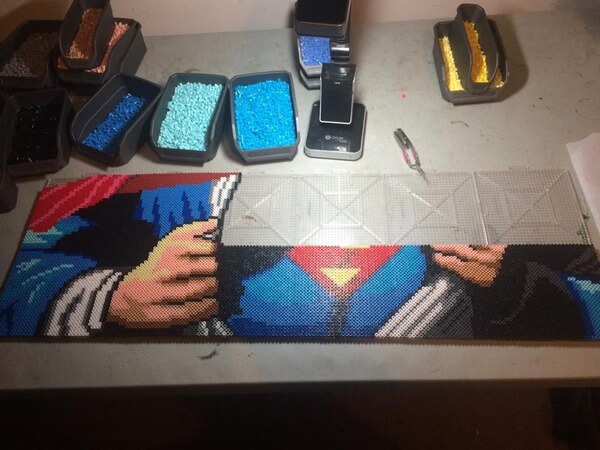 Tiles 9 – 10
Eventually got the fingers to look pretty solid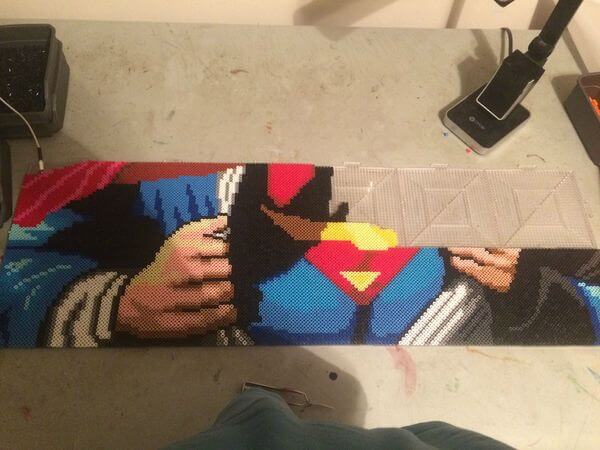 Row two
Now it's coming together – the man of steel!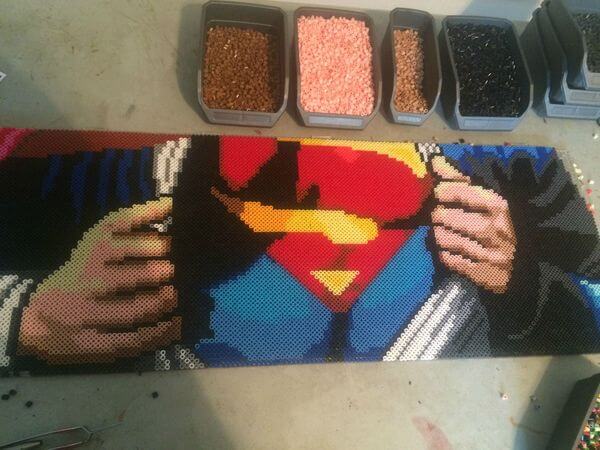 Shading
If you blend the colors just right, the eye and brain will actually take care of the rest and make it look like a smooth transition

Row 3 – tile 13
Started working on the shoulders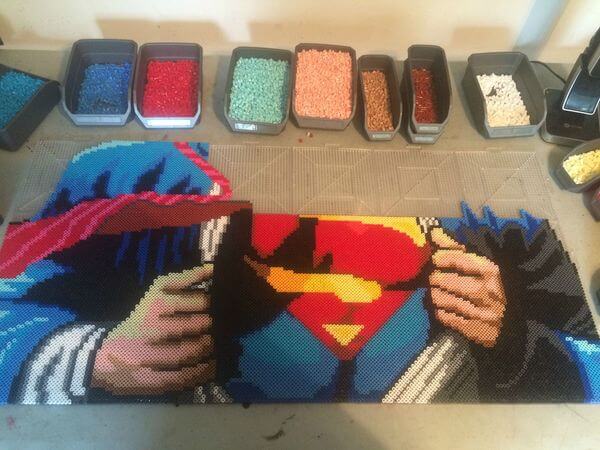 Row 3 – tile 14
Coming along good, needs more shading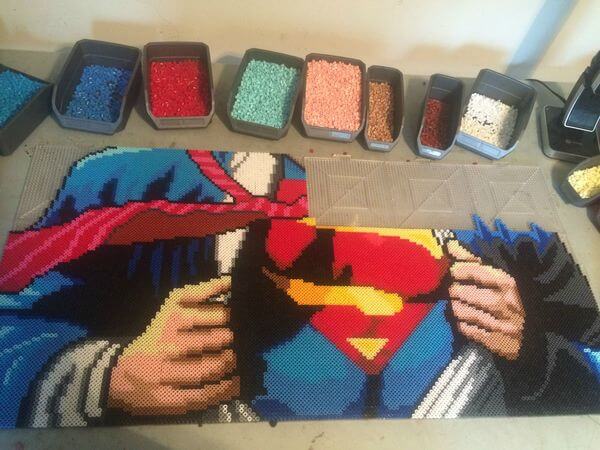 Row 3 complete
Almost done, just need to make the neck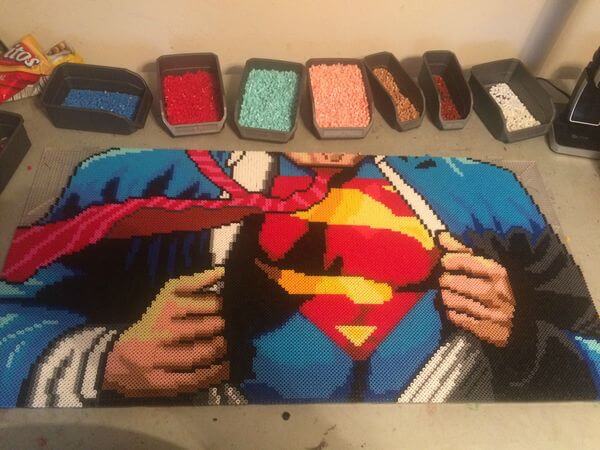 First draft
Finishing touching fixing the light on the shoulders and the tie, it's amazing how moving just one bead can make a huge difference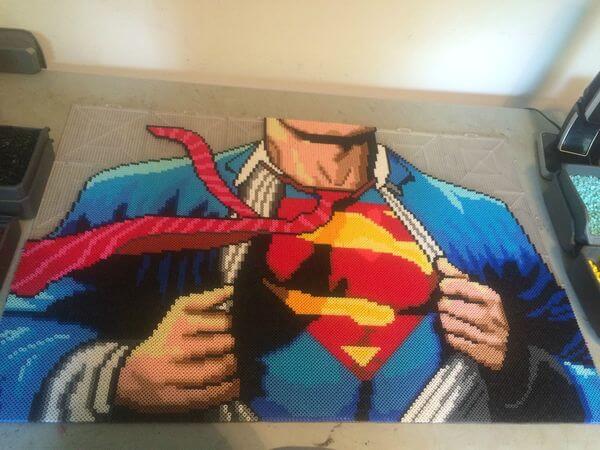 Ready for taping
All done! now the really tricky part begins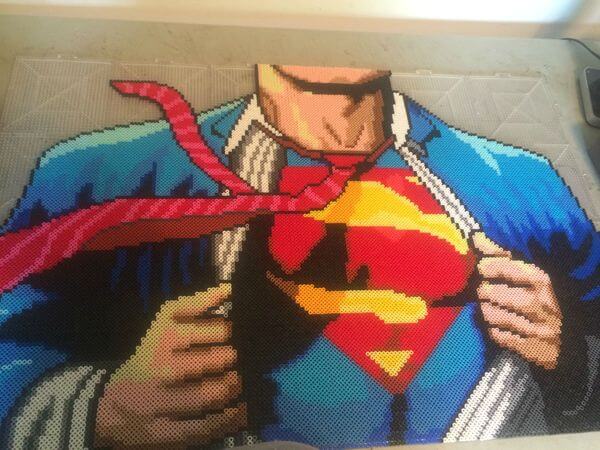 Taping
The entire thing needs to be taped down if you don't do this right you can destroy a lot of the work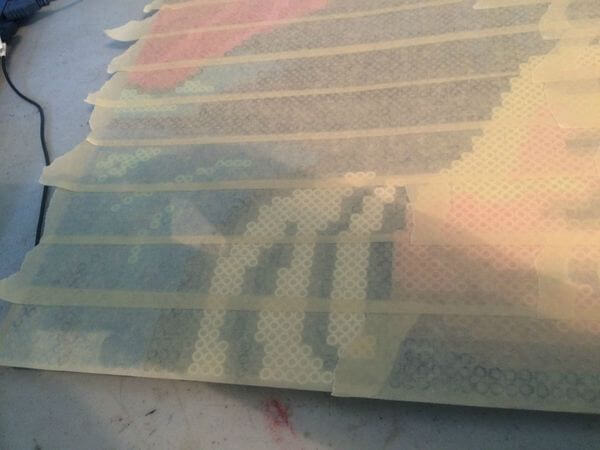 More tape
Did we say we needed tape yet?
Oops
Yeah, this happens a lot. you need to stop, fix everything and start taping again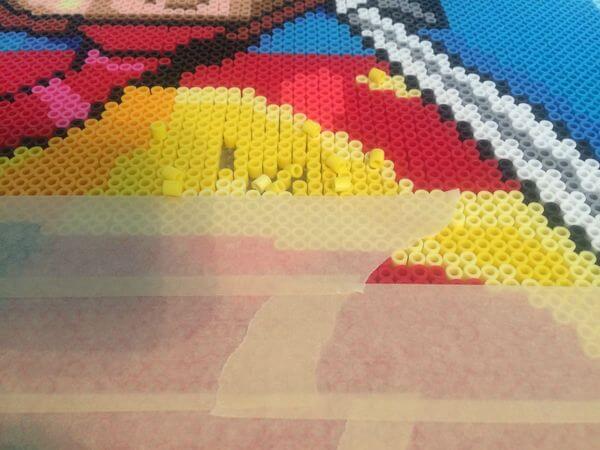 Taping is done, now to hole punching
When you iron the piece, you need to make sure there are air holes in each bead to prevent bubbles from forming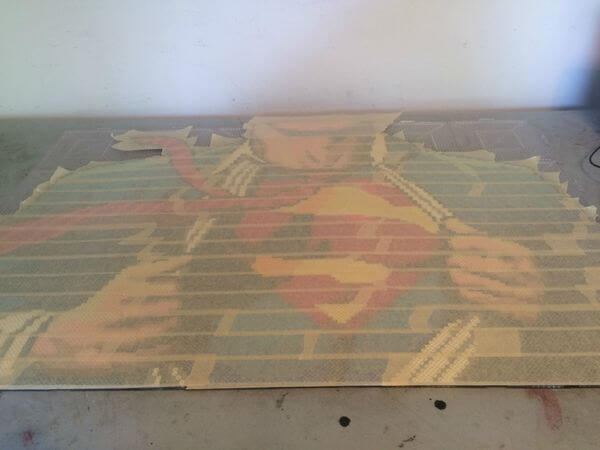 Holes
So, there are close to 20,000 beads, so it will take a while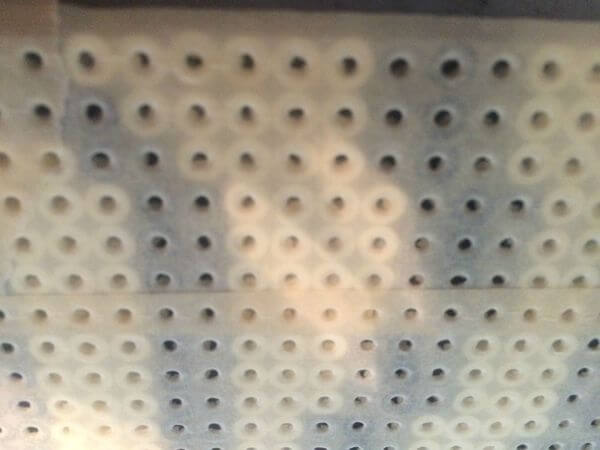 20,000 holes later
You can't iron directly on the tape or the pegboards, so you need to flip it over, this is very dangerous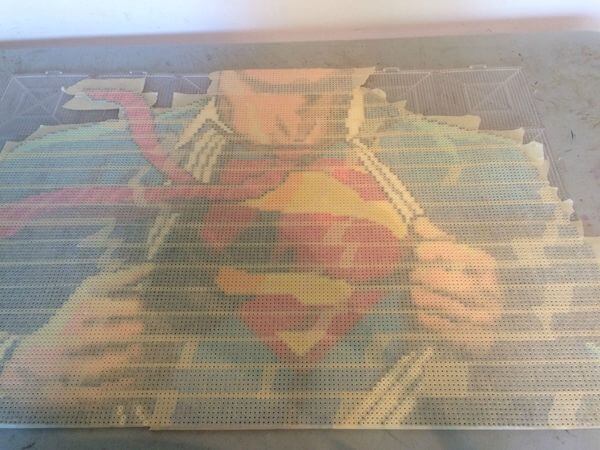 Fixing things
When you flip it, beads fall out, so you need to fix it again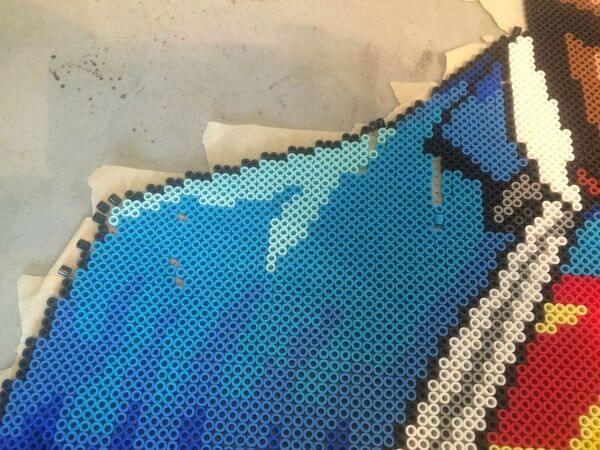 So how many beads was that?
It is very delicate and patient work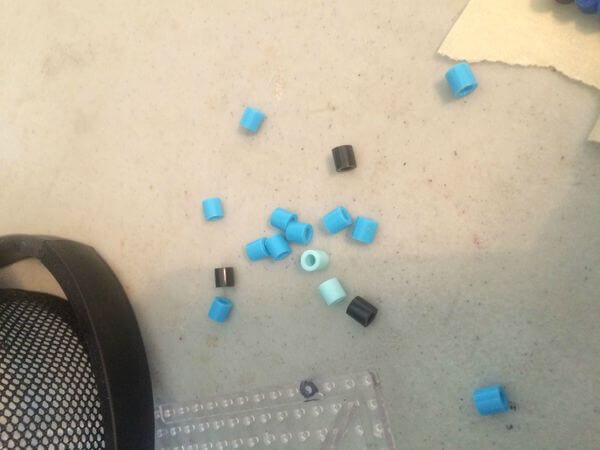 I'm melting!
Not all the beads need to melt, they just need to melt enough to fuse and hold each other together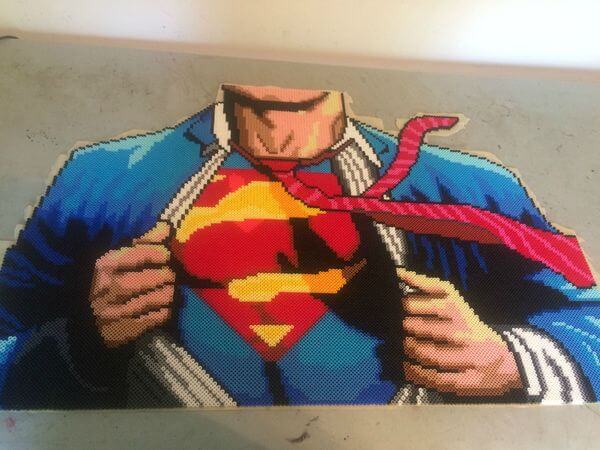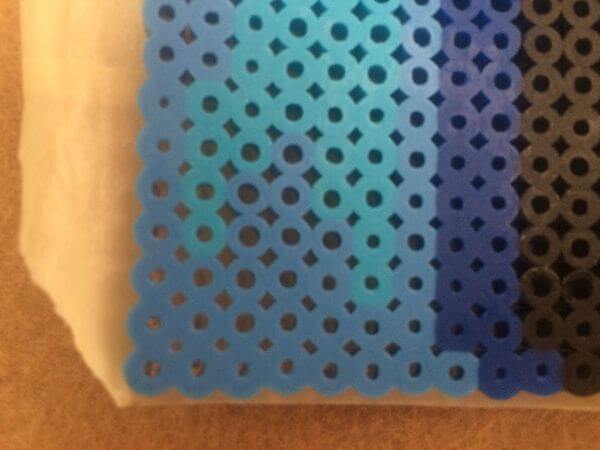 Put some weight on it
When you iron the piece, you have to make sure it won't curl while it cools, so put some weight on it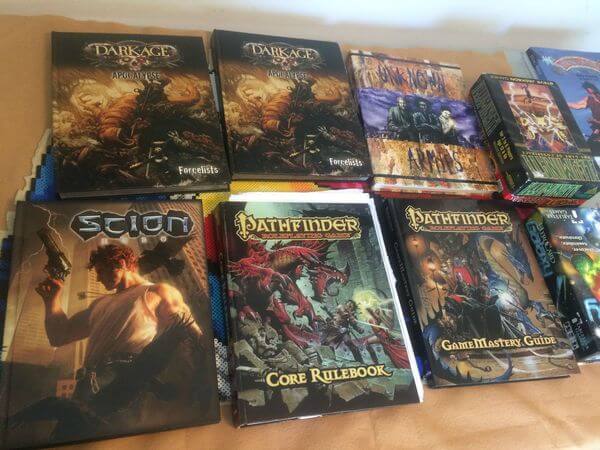 DONE!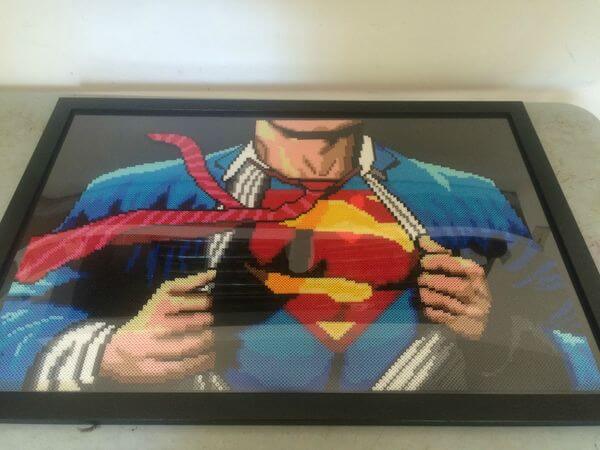 Original painting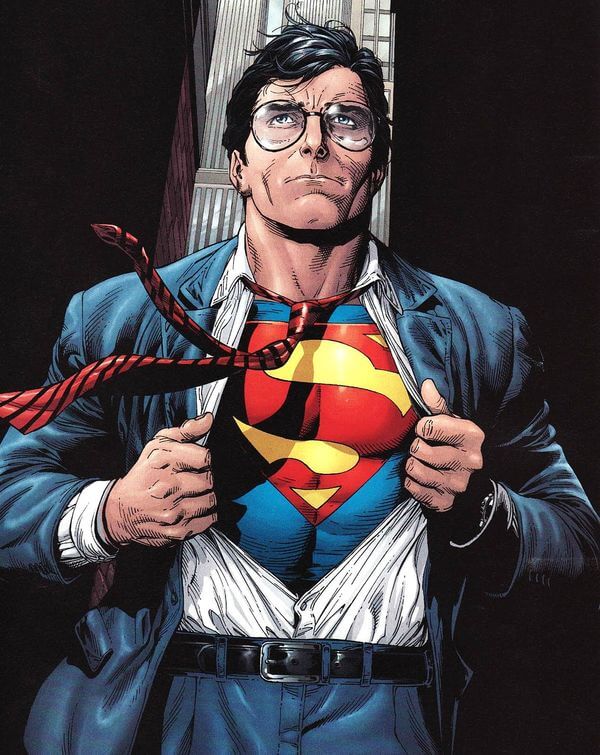 Up on the wall – BOOM!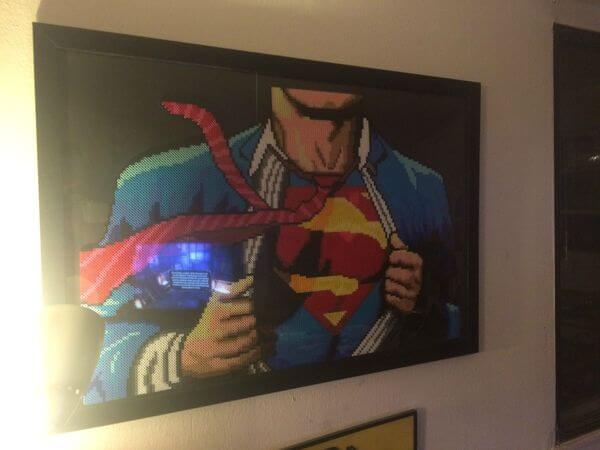 Source: Imgur