These magical photos of fireflies in forests are a natural phenominan that happenes almost every year in Japan. This is the mark of the coming summer when the evnings are getting warmer and longer.
You get a chance to take a walk and explore, and witness one of the worlds most beautiful events. Thousands of fireflies just fill the forests and lighting them up as if this was no less than a Las Vegas show.
Be honest, when was the last time you have seen the night sky in summer forest with lights? Tiny Fireflies have spread across the woods like paper lanterns.
These are amazing and showcase breathtaking beauty of our nature. Photographers all around the world have come down to Japan to capture the magical beauty which will fade if sunlight penetrates.
These tiny winged beetles are very sensitive and react to pollution and light with just a life span of days. Portraying images of this mystical glow is an accomplishment for most nature photographers.
This small special moment of beauty is shared with the world through photos and we are happy to share a few with you here below.
Magical photos of fireflies in forests across Japan
#2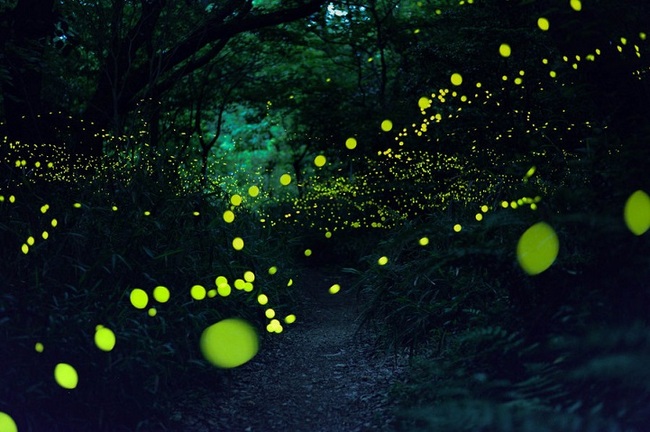 #3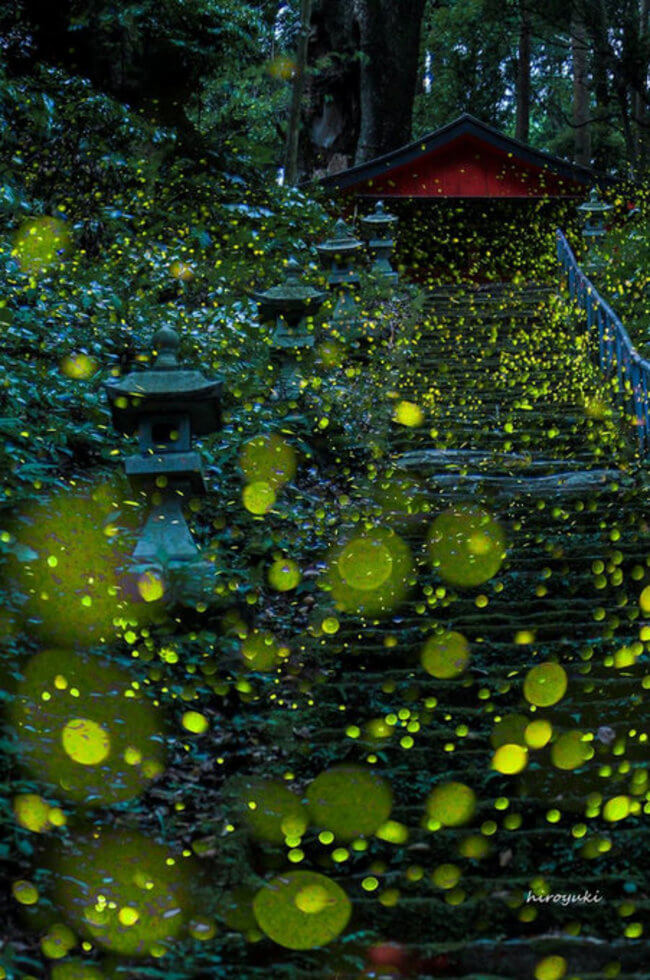 Image via Hiroyuki Shinohara
#4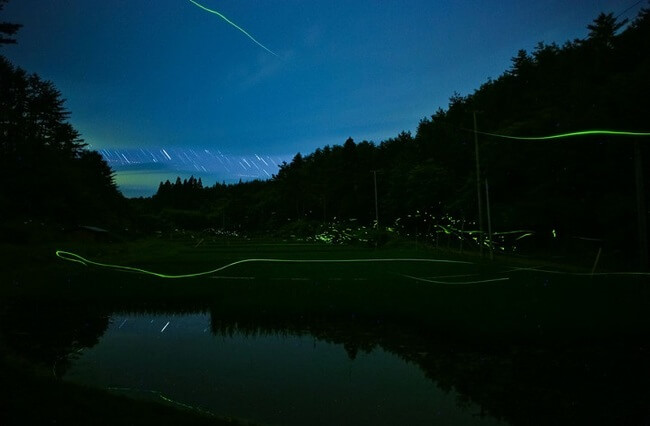 Image via Yasushi Kikuchi
#5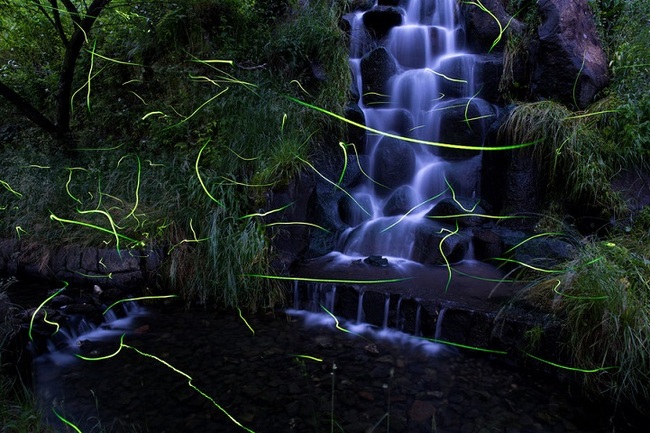 Image via soranopa
#6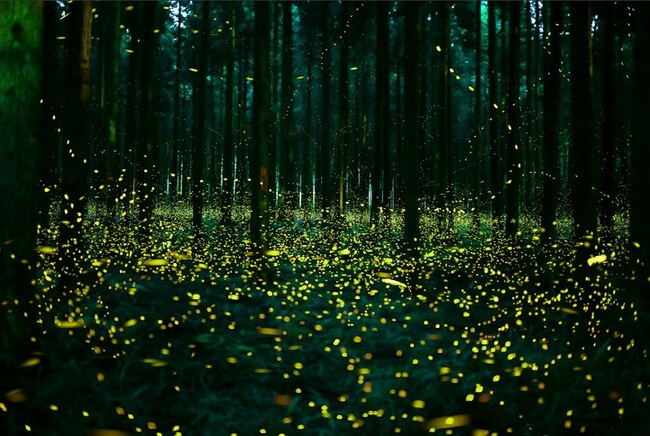 Image via miyu
#7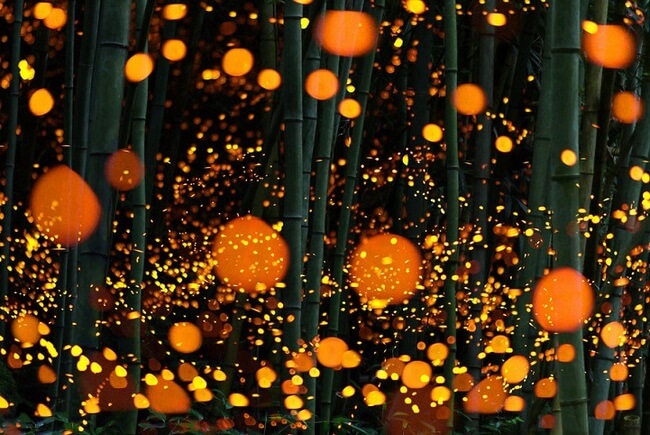 Image via hm777
#8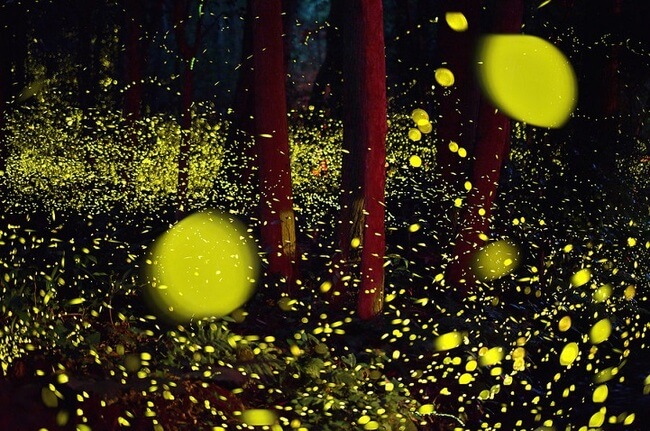 Image via hm777
Check out this video showing some fireflies in forests in Kyoto. Not exactly impressive like the photos above, but we feel this can give you a better idea of what it's like.
Source: MyModernMet