Mosha is a female elephant from Thailand. She had a misfortune to lose her front right leg by stepping on a landmine when she was only seven months old. But, thanks to surgeon Therdchai Jivacate, two years later she became the first elephant who is walking with a help of a prosthetic leg.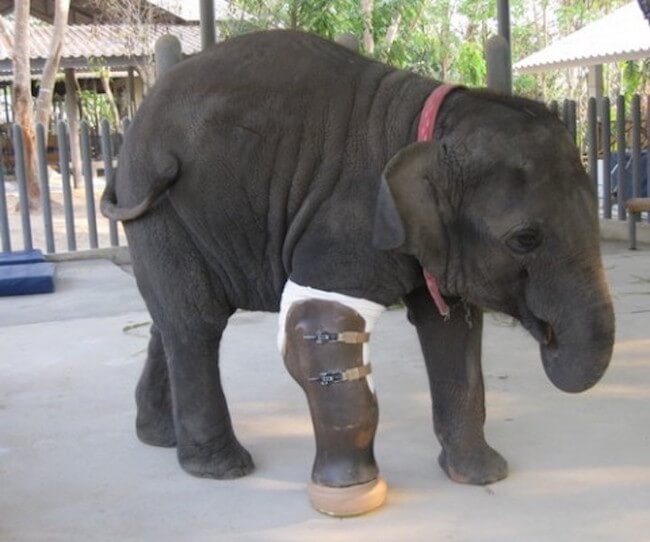 Mosha is now ten years old and so far she's been using nine different prostheses. At the Friends of the Asian Elephant Foundation hospital, surgeon Jivacate has been adjusting her artificial leg according to changes is her size and weight. At the begging her growth was rapid and she's changed three prostheses during the first year. Just recently, Mosha received  her ninth prosthetic leg.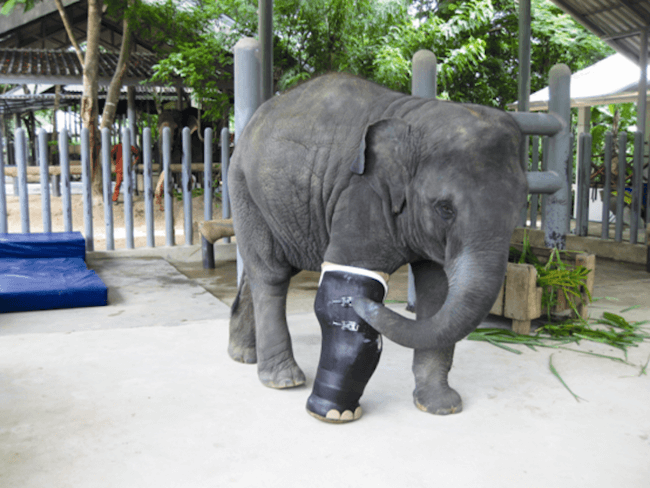 Jivacate is a very experienced surgeon and he has made over 20,000 prosthetic legs for humans, as well as for a wide range of animals from dogs and cats to birds. Also, he is founder of the Prostheses Foundation (1992) and known for providing low-cost, high-quality prostheses made from local materials. Despite his great career, making a prosthetic leg for an elephant was a huge challenge for him, but he wanted to help Mosha from the minute he saw her.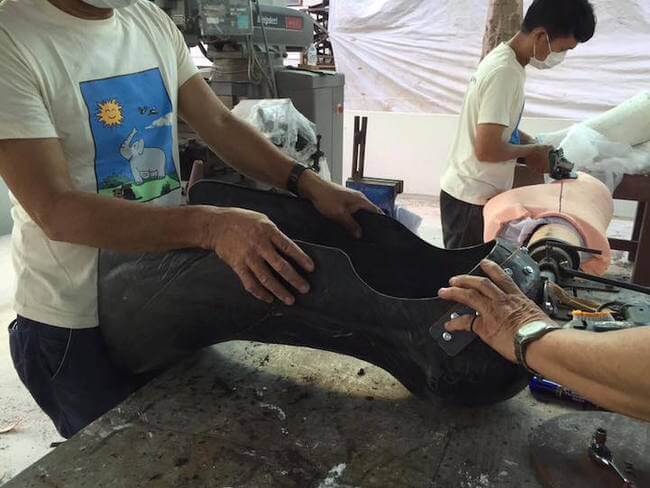 "The way she walked was unbalanced, and her spine was going to bend. That means she would have hurt her cartilages badly and eventually stopped walking. And she would have died because of that.  "Animals don't ask that we make legs for them, but we wanted to give Mosha one," Jivacate told Motherboard. "I think she knows that I make her prosthetic legs as each time I come to the elephant hospital she makes a little salute by raising her trunk in the air."
Jivacate and his team will continue to work on improvement of the prosthesis in order to find the perfect solution for Mosha and other elephants in need.
Source: MyModernMet