We used to see and watch all the Disney Princesses in their most adorable and lovely appearances wearing their most exquisite dresses. They represent their world to be the most desired and coveted place to be because of its impressive beauty and wonder. Simply watching them makes you dream of  coming into their world even for a short time.
But this witty Cartoonist and character designer from California named Jeffrey Thomas, introduces these gorgeous princesses into a much  wilder and fancy image. Who would have thought that these heroines can be turned into dark spine-chilling characters of the dark worlds with their harrowing images and unimaginable disturbing look. Thomas brings out the extreme dark side of these Disney princesses into a more adult perspective from a very relax and sweeter side.
Aside from Thomas, artist like Dan LuVisi also created an artwork similar to this project that aims to break the norm and classical happy world of a childhood and bring out its hidden extreme side.
Visit and check out DeviantArt and Thomas' blog for more info and more of his thrilling artworks!
Wendy, Peter Pan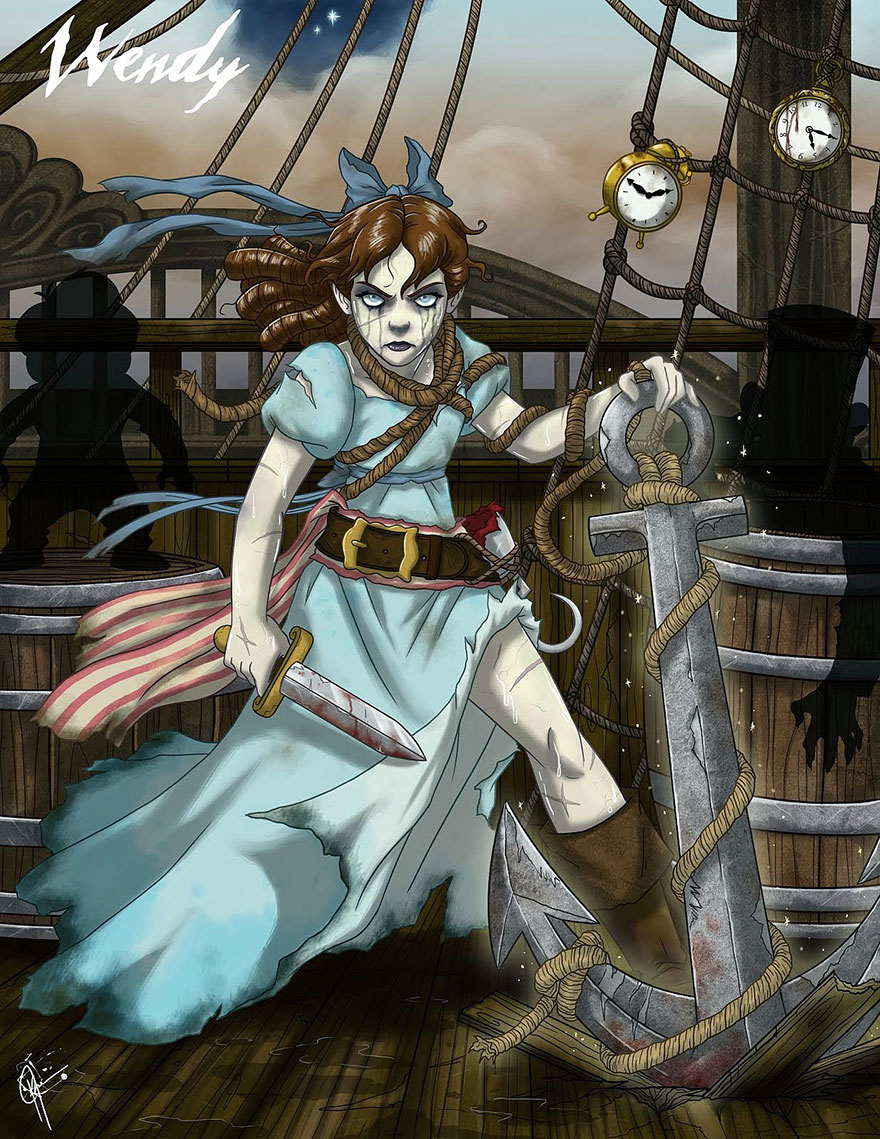 Jasmine, Aladdin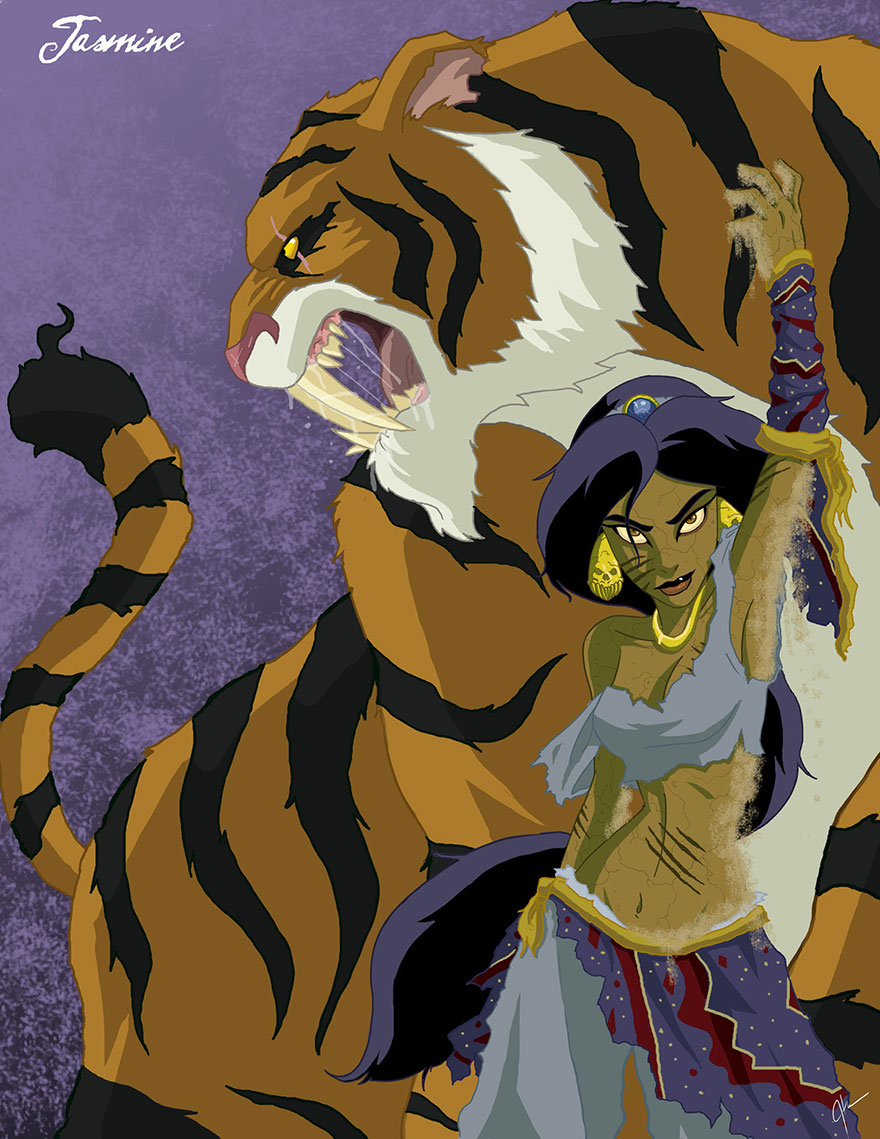 Cinderella, Cinderella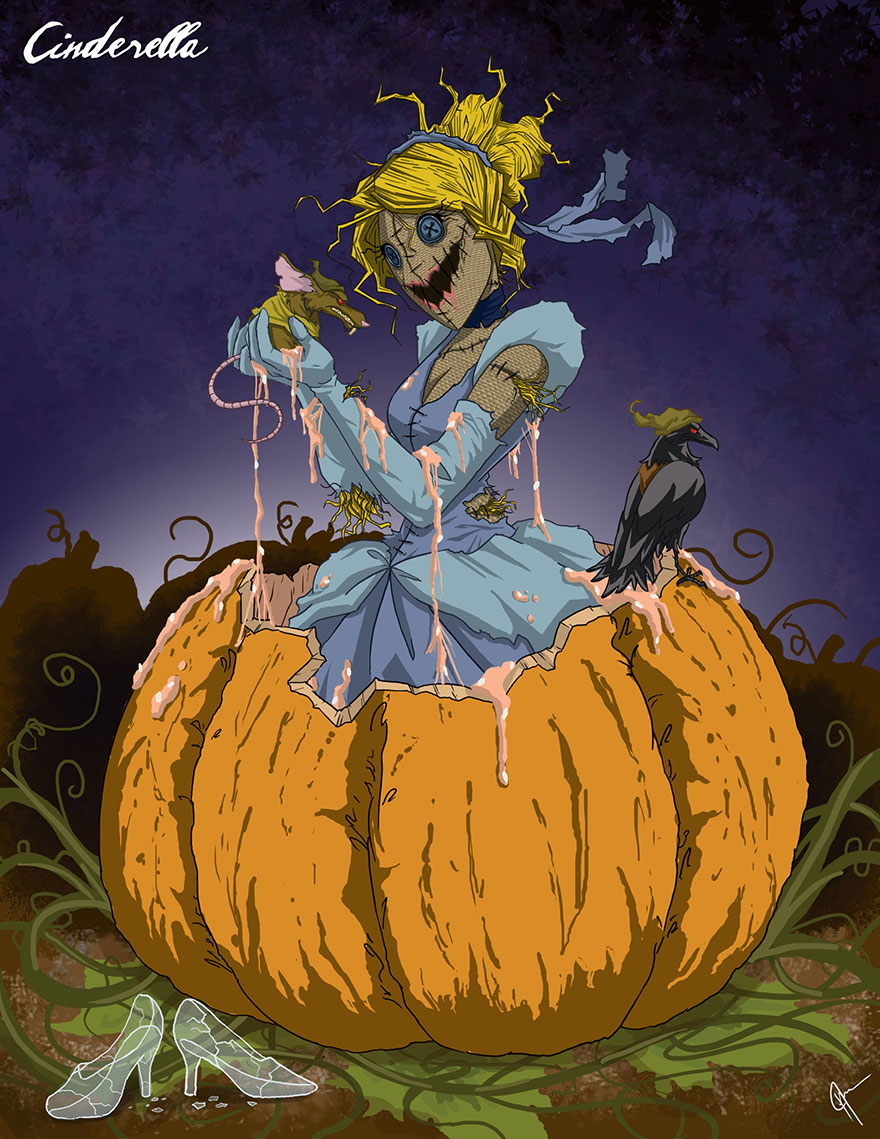 Blue Fairy, Pinocchio
Rapunzel, Tangled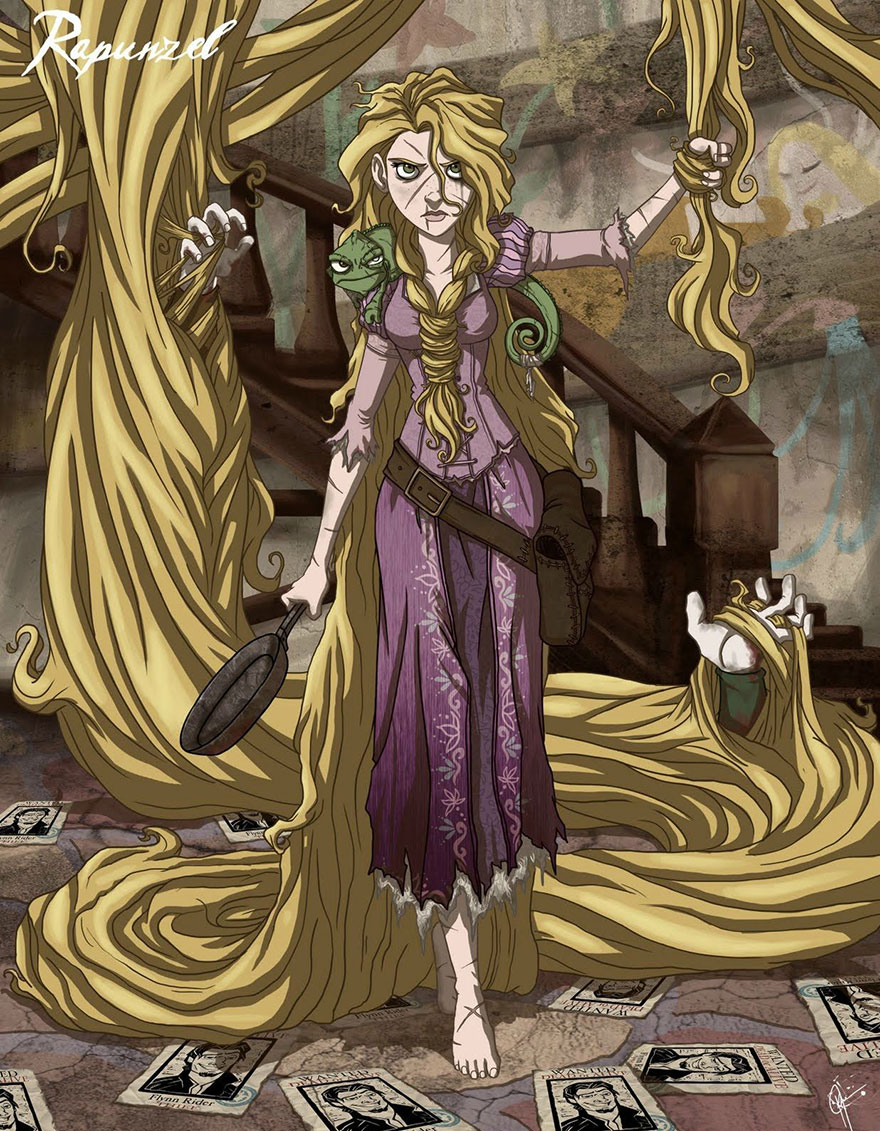 Snow White, Snow White And The Seven Dwarves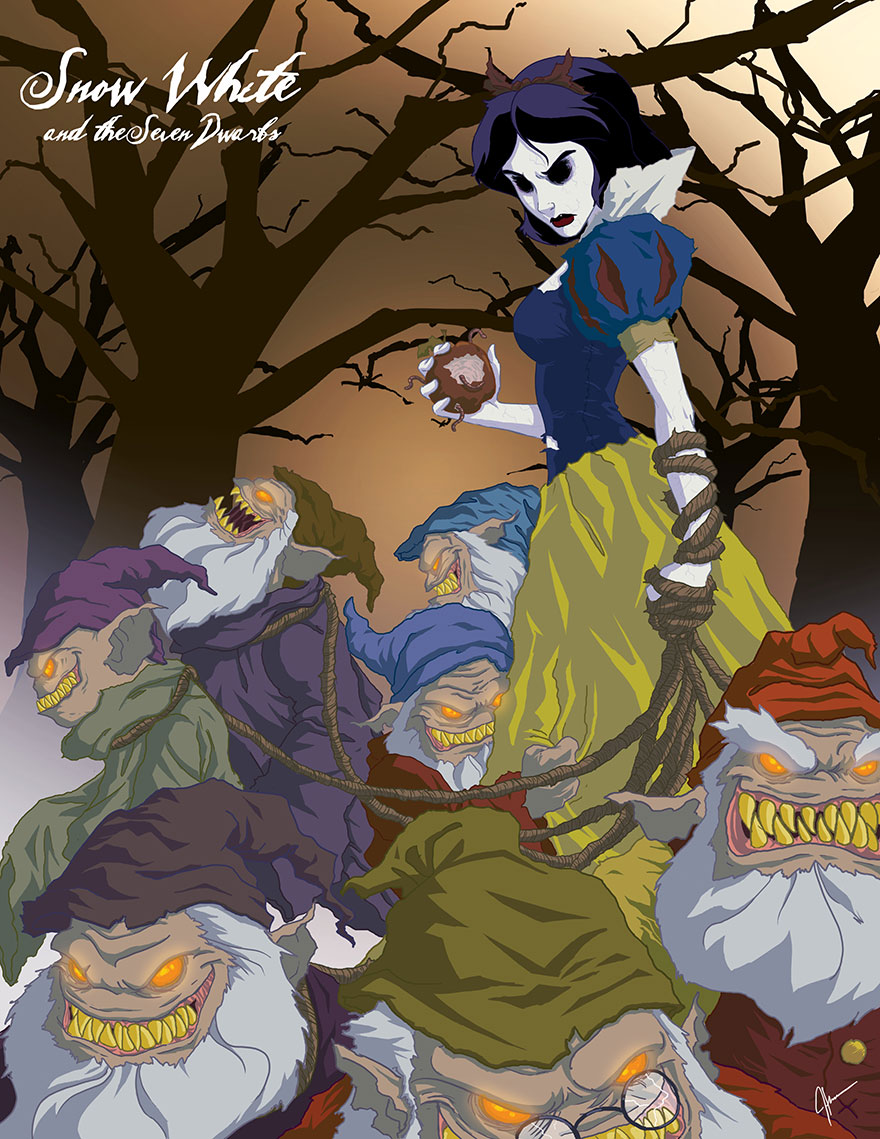 Belle, Beauty And The Beast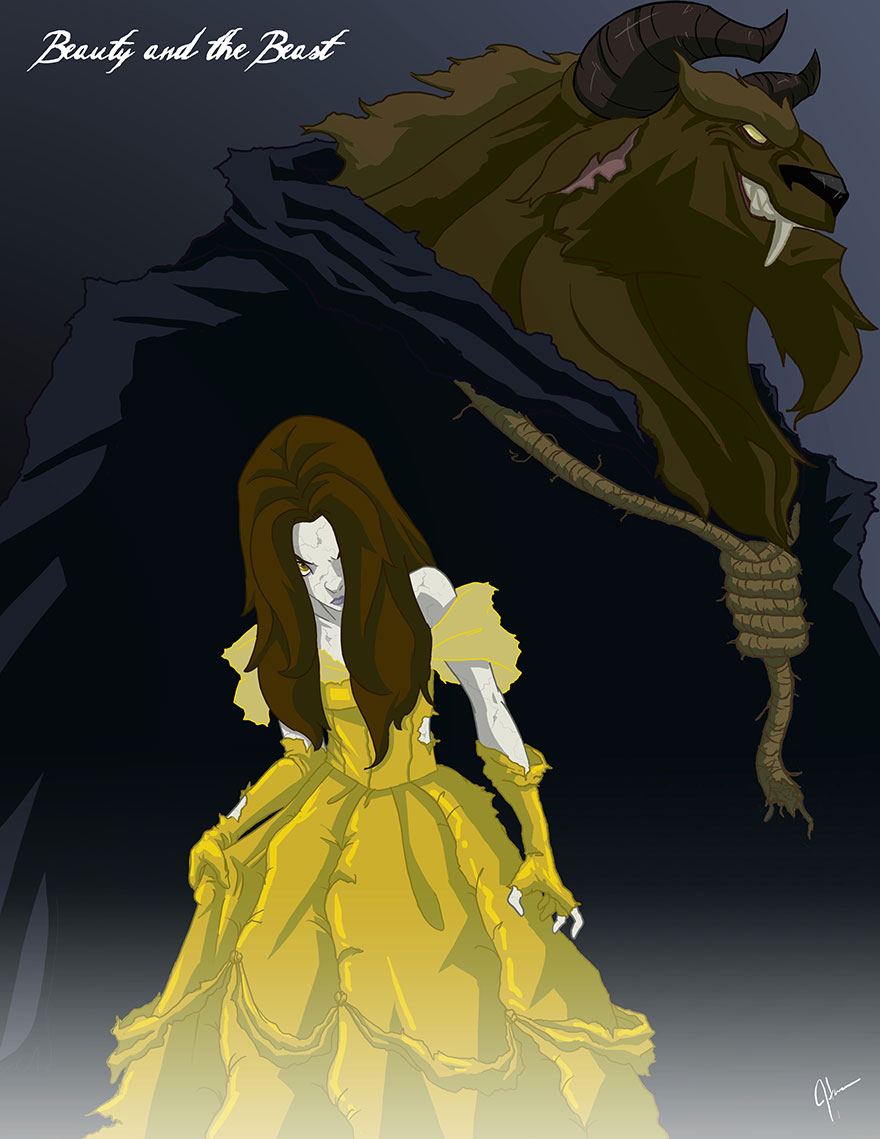 Esmeralda, The Hunchback of Notre Dame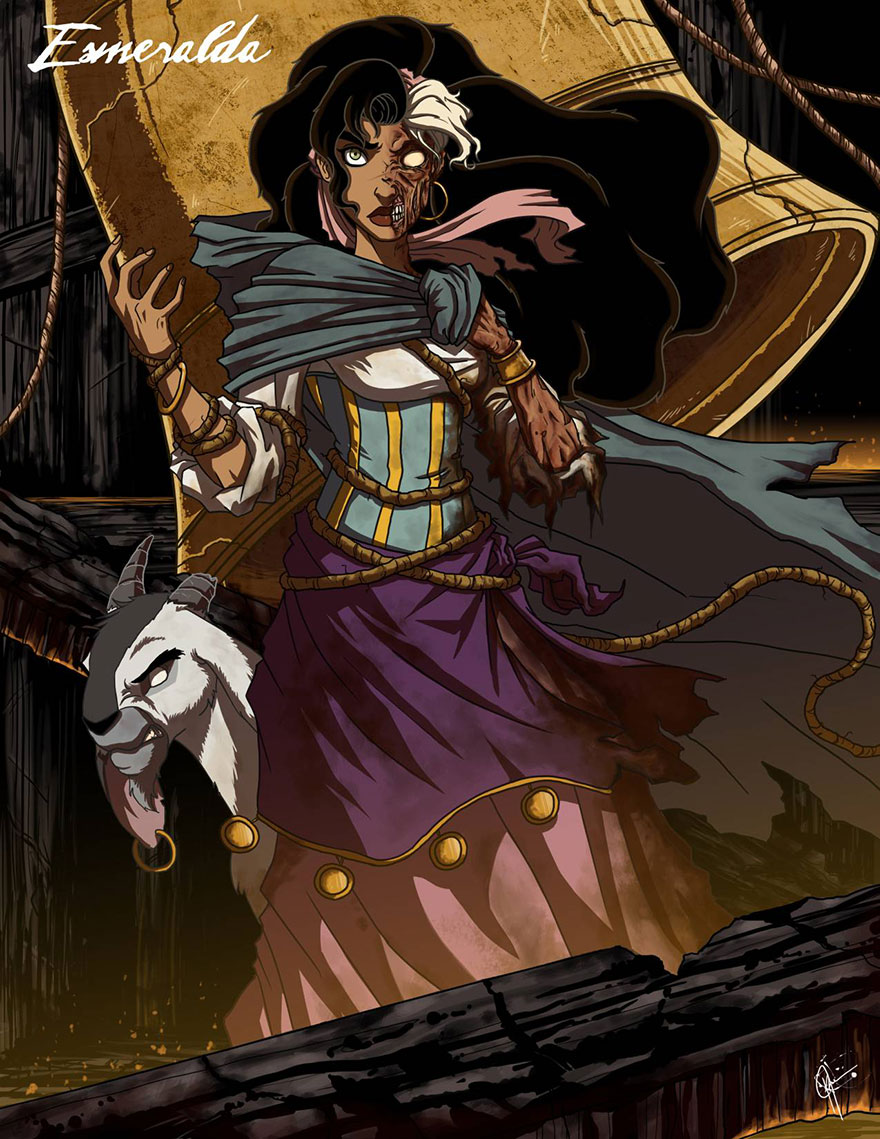 Merida, Brave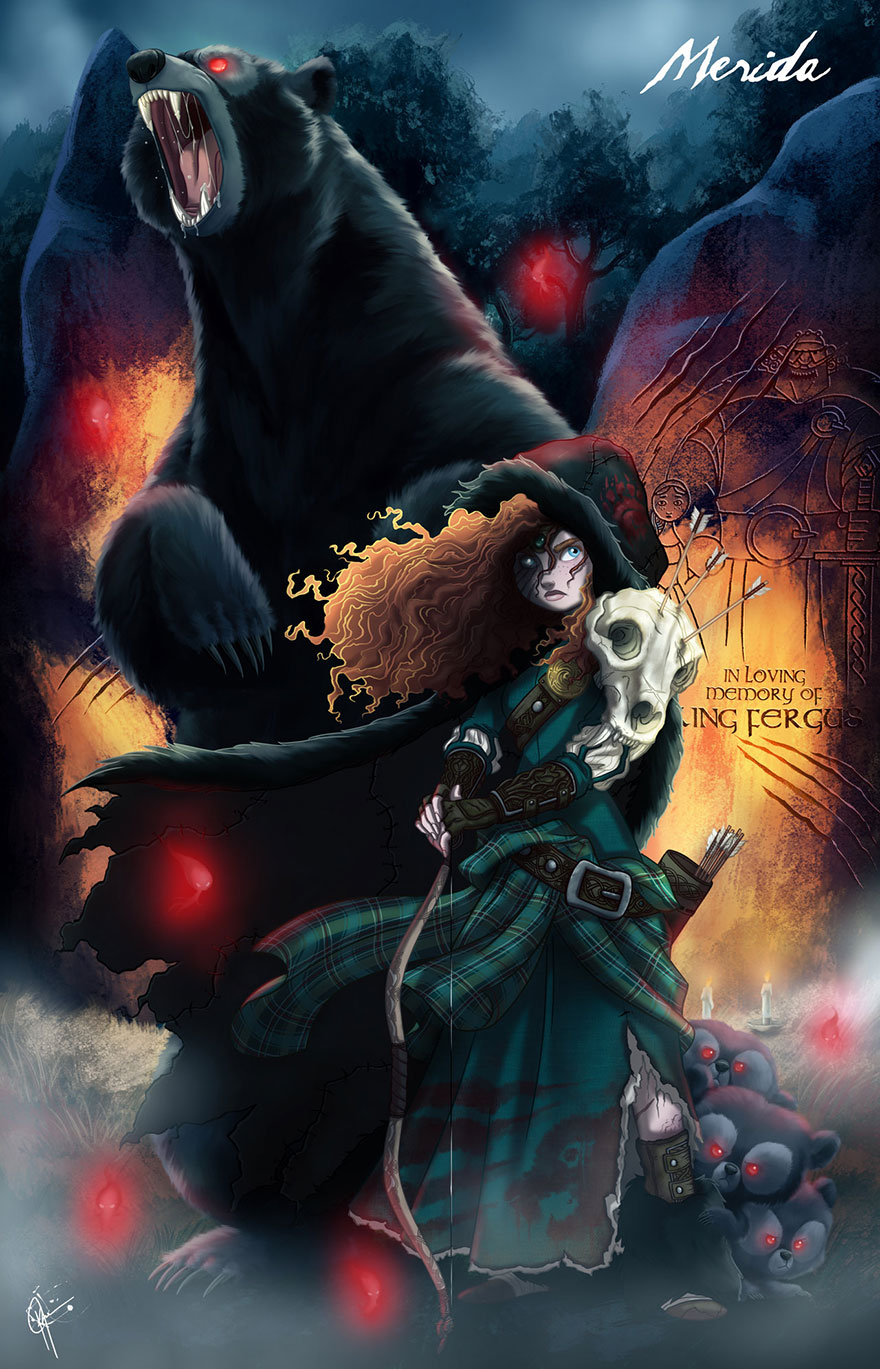 Mulan, Mulan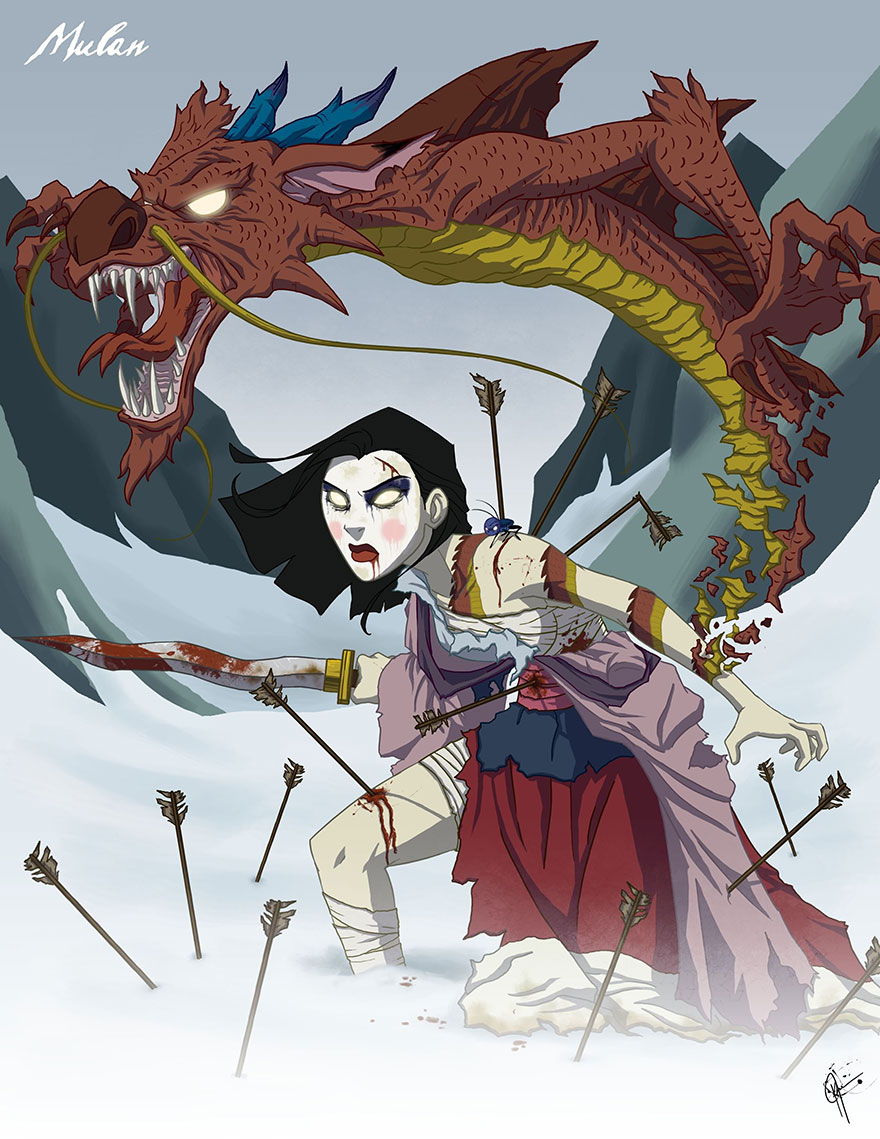 Vanellope von Schweetz, Wreck-It Ralph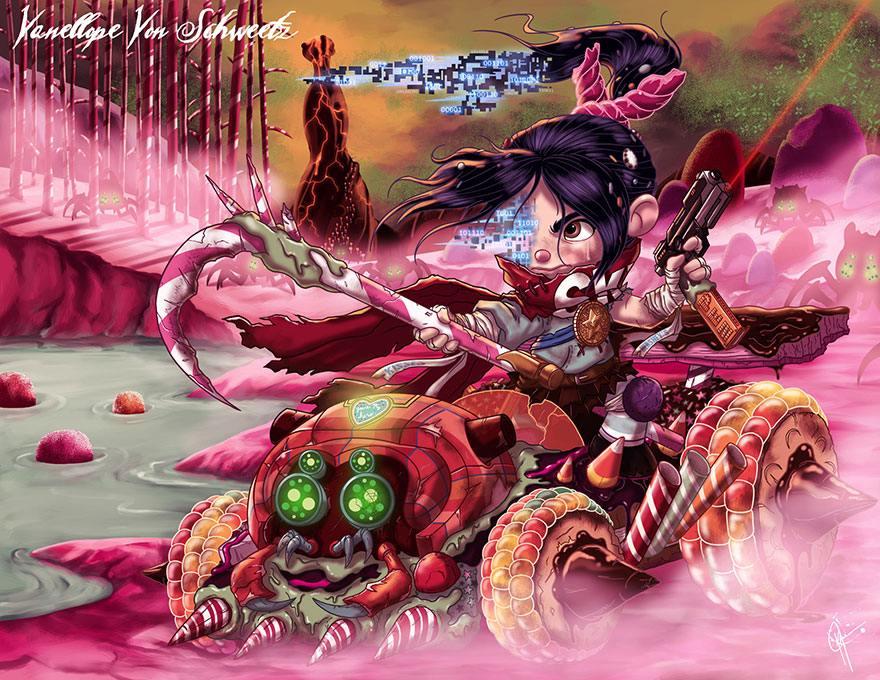 Pocahontas, Pocahontas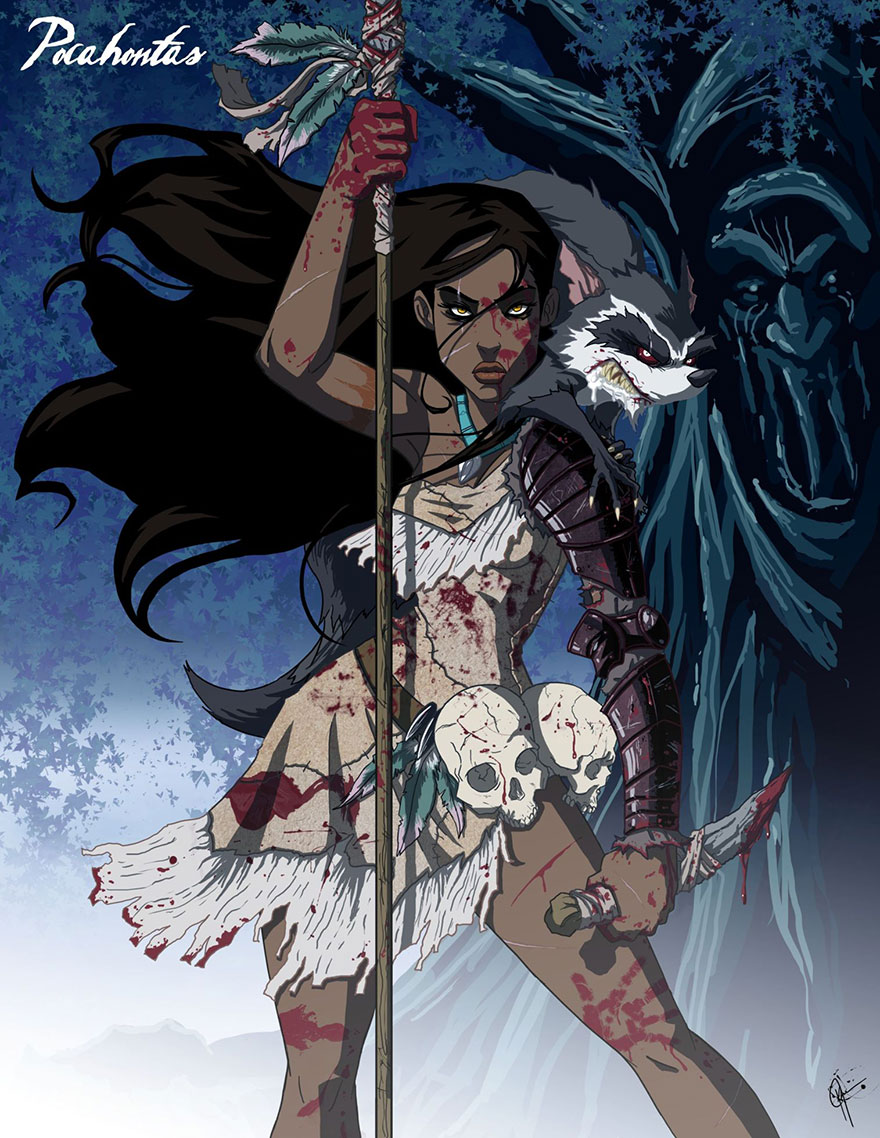 Tiana, Princess And The Frog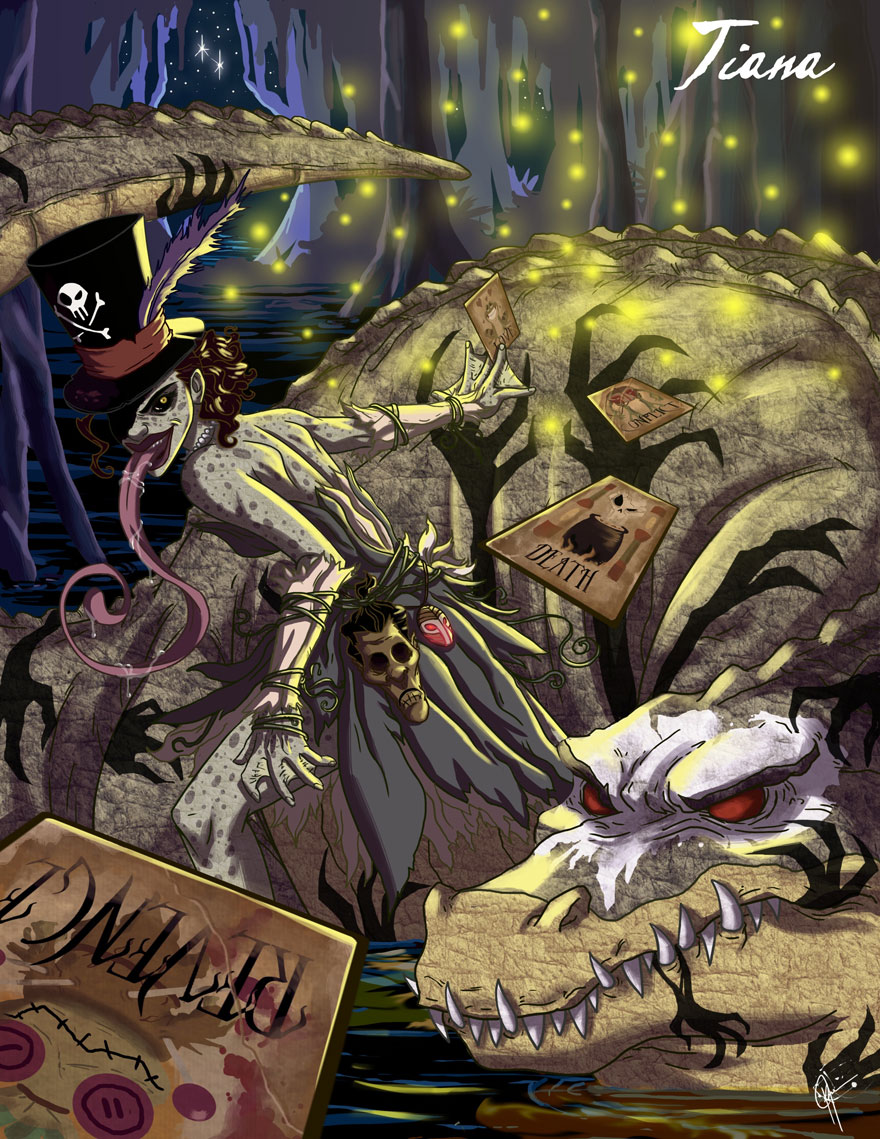 Aurora, The Sleeping Beauty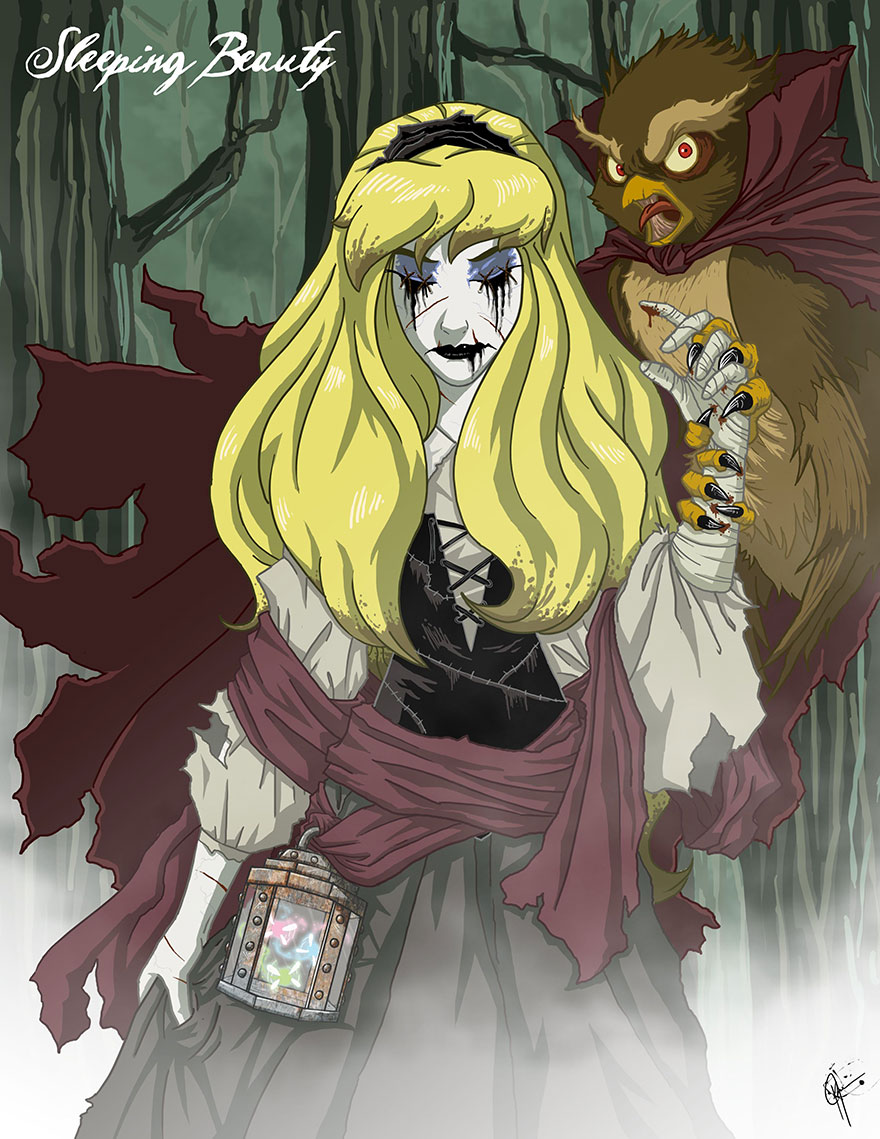 Megara, Hercules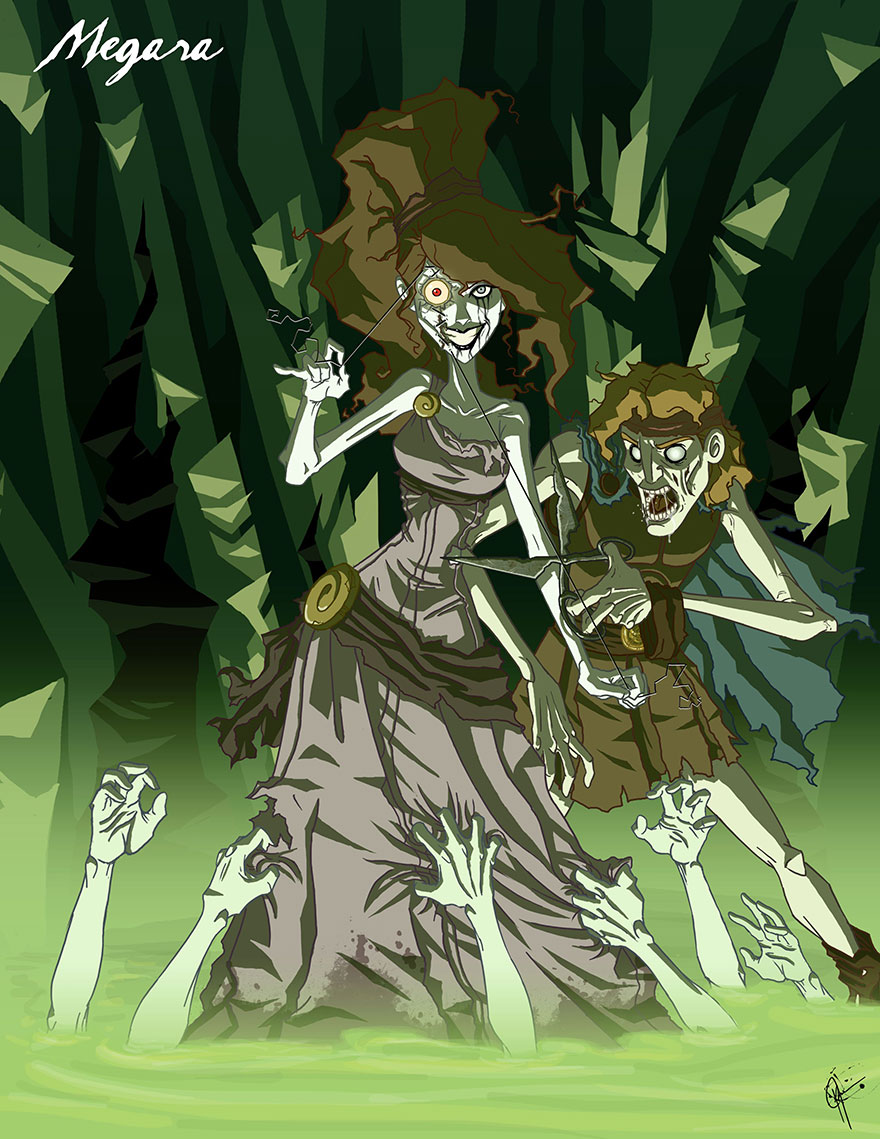 Ariel, The Little Mermaid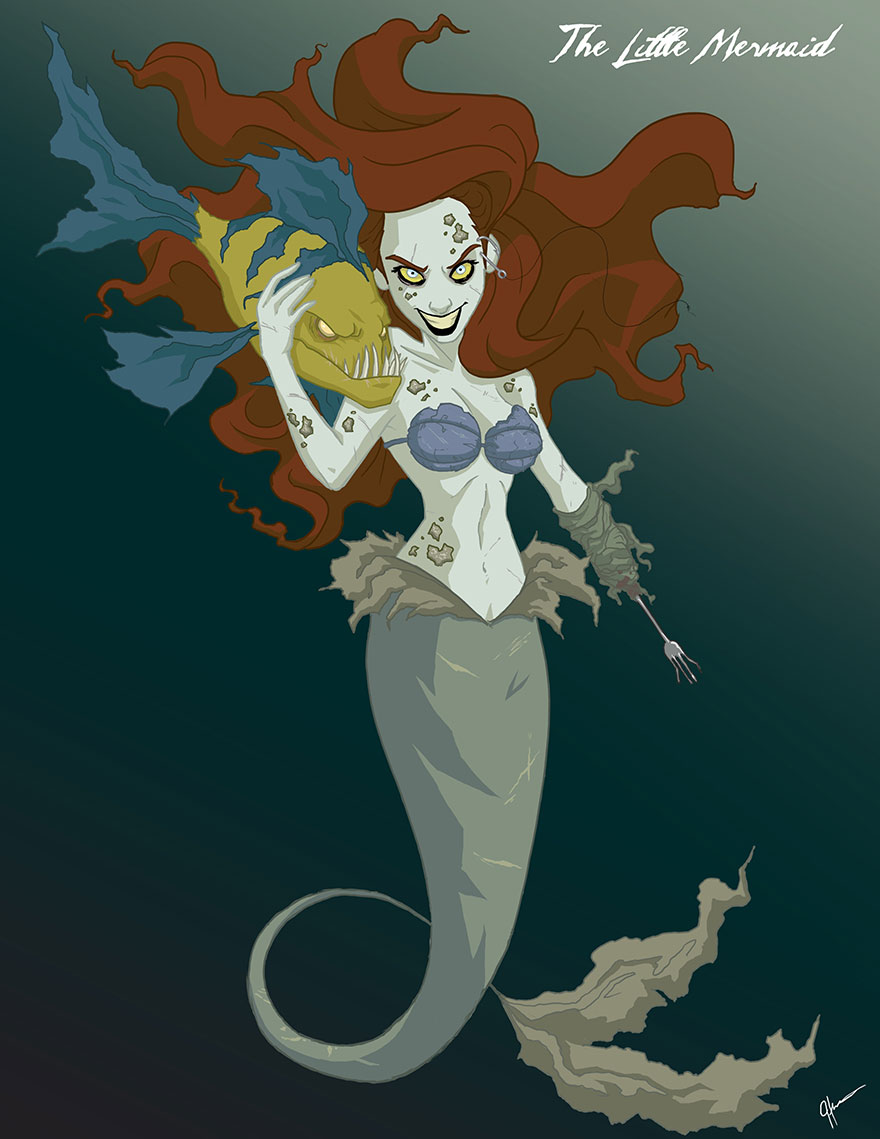 Alice, Alice in Wonderland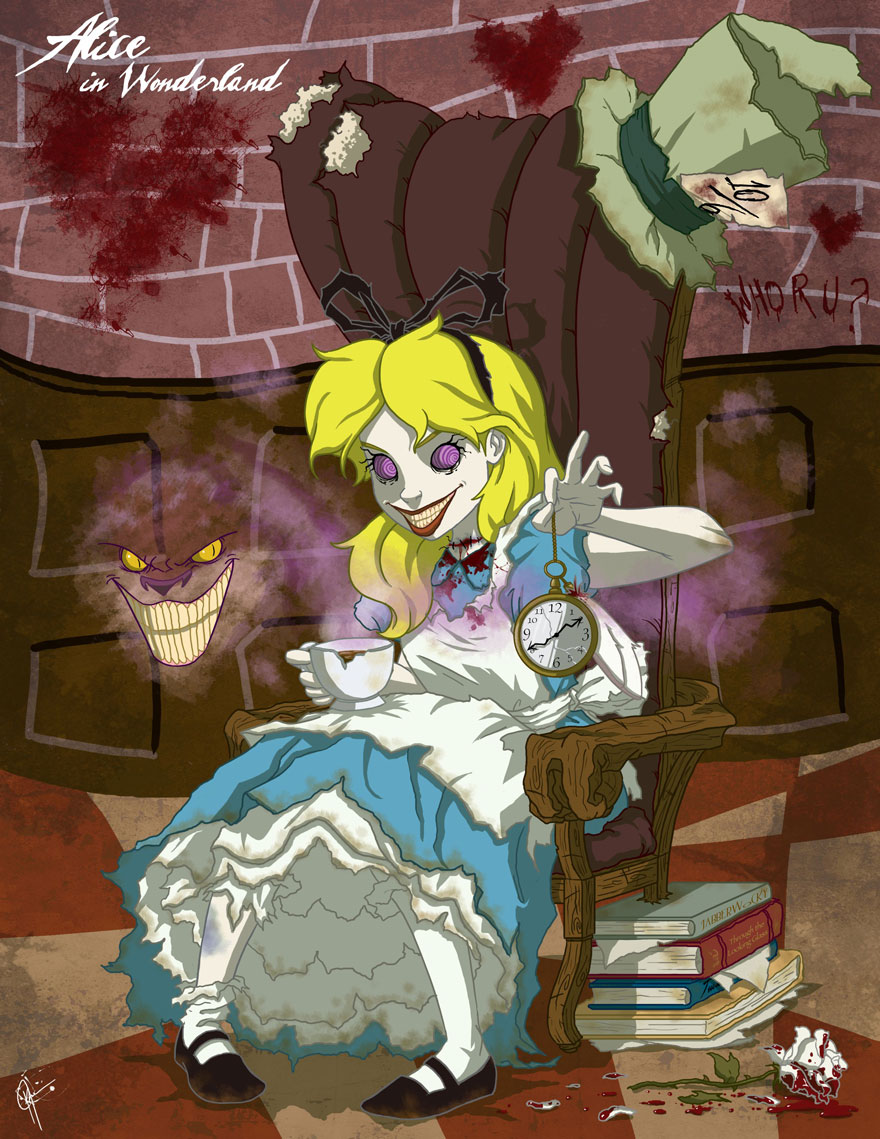 More info: DeviantArt | Blogspot (h/t: designyoutrust
Source: Boredpanda