Scrap wood can be beautiful. Who would have thought? Scrap wood can become art when handled with care and passion by a creative hand. James McNabb has just that and a little extra of imagination that enables him to give birth to city-skyline sculptures out of scrap wood. He sees a miniature skyscraper, office, house or any type of building in every piece of wood that lies on his studio floor.
James then places together all this sculptures to create an impressive city skyline that resembles a lot with the Manhattan skyline in New York City. His collection is now composed of five thousand individual buildings and a huge, almost five feet high city wheel.
SEE ALSO: Hsu Tung Han Pixelated Wood Sculpture Shows That Glitches Can Be Beautiful As Well
In his own words, the 28 year old says:
"I grabbed a piece of scrap wood from the bin, and without thinking, made some cuts.In a few minutes the piece started to look strangely familiar, like a screwdriver or a mini skyscraper. I grabbed another piece of scrap wood, and made another object – this time, it looked like wrench, or a table leg. In the next hour I made 15 more – I stayed up that night and worked until morning. In 24 hours I made more than 200, all intricately different from the next".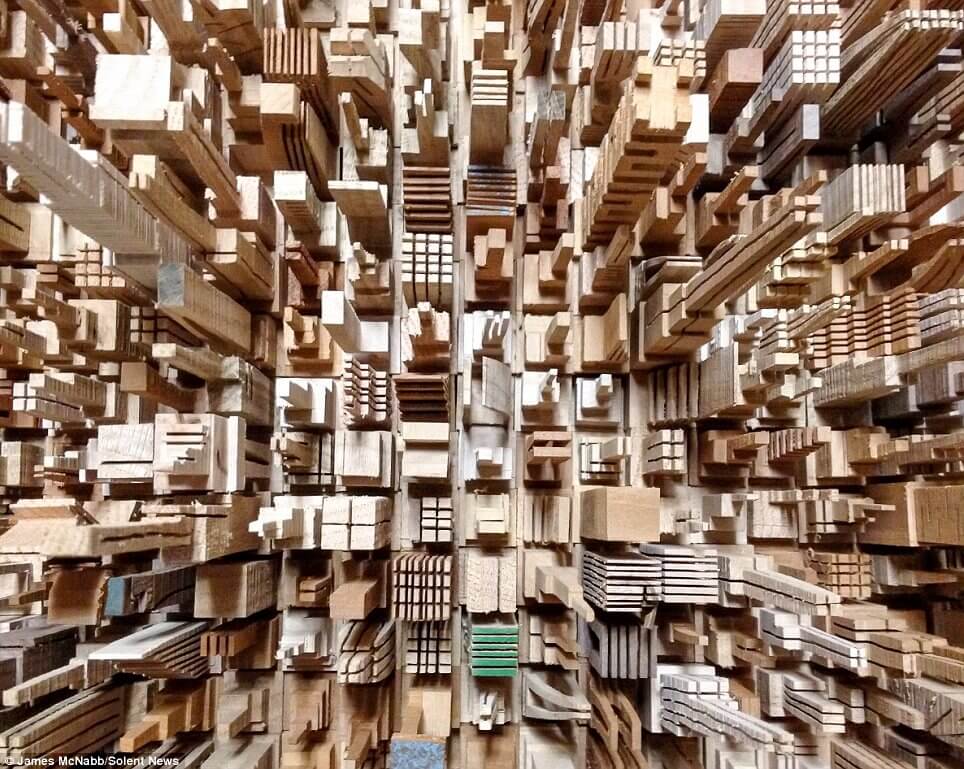 [the_ad id="71925″]
After a while, he realized he was making a small city out of those objects and the Philadelphia-based artist thought he could live up to his child dreams and create a whole city skyline. "Growing up, I experienced an outsider's perspective, always viewing the city from the distance.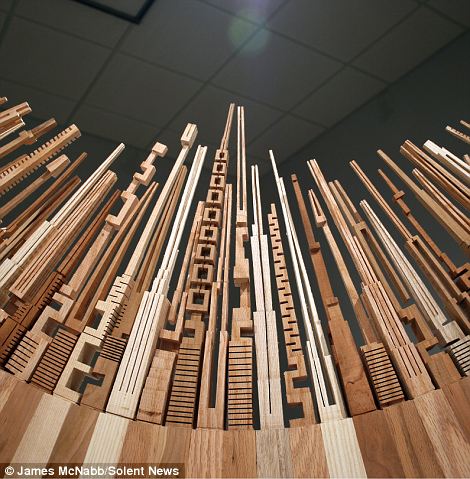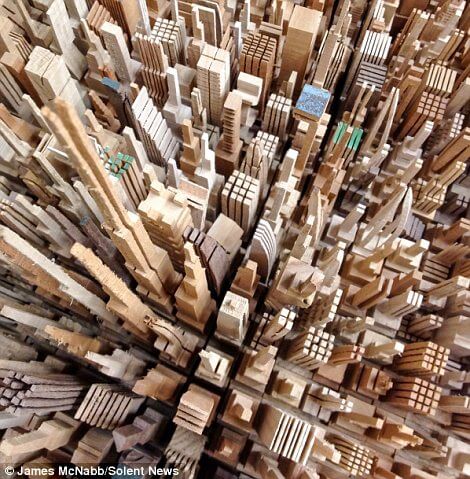 But from that viewpoint, its very captivating. I've always been inspired by New York City, but mostly for the culture, the fast-paced environment, and the notion that it's the place people go in search of freedom, fortune and fame, he says.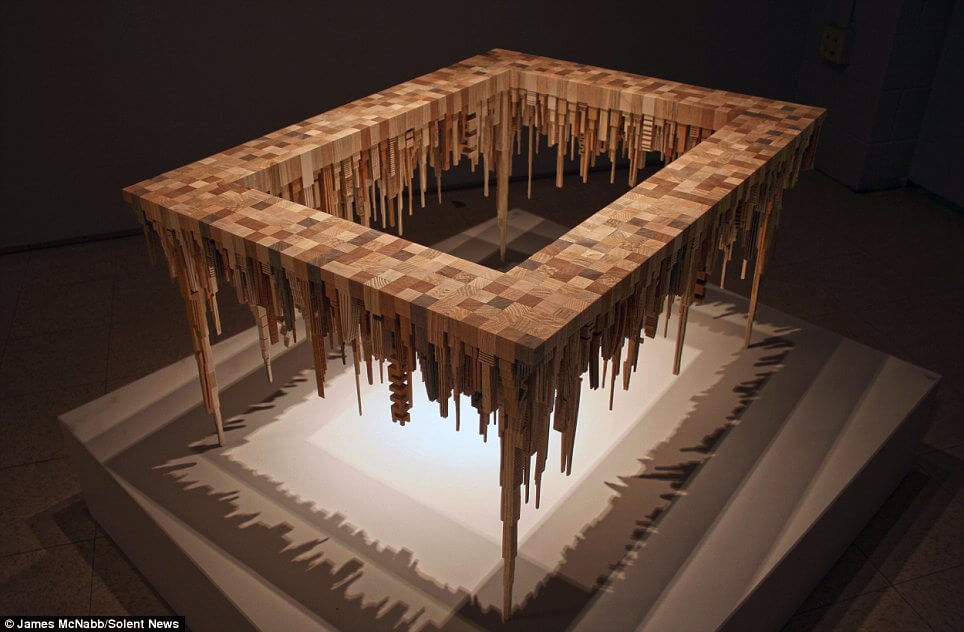 He gets his supplies from his father who has a small wood mill in New Jersey. His working process is a soothing one that he really enjoys:

"I usually gather a bunch of scrap wood and put a pile next to the band saw. I put my headphones in, listen to my favourite music, and start cutting – I have worked through the night on several occasions.
To date, I've made roughly 5,000 skyscrapers. I have been cutting a handful or two every day lately – the total number is still growing. My habit of using scrap wood to make this work is my reference to the idea that in order to be successful in the city, we must be willing and able to make something out of nothing."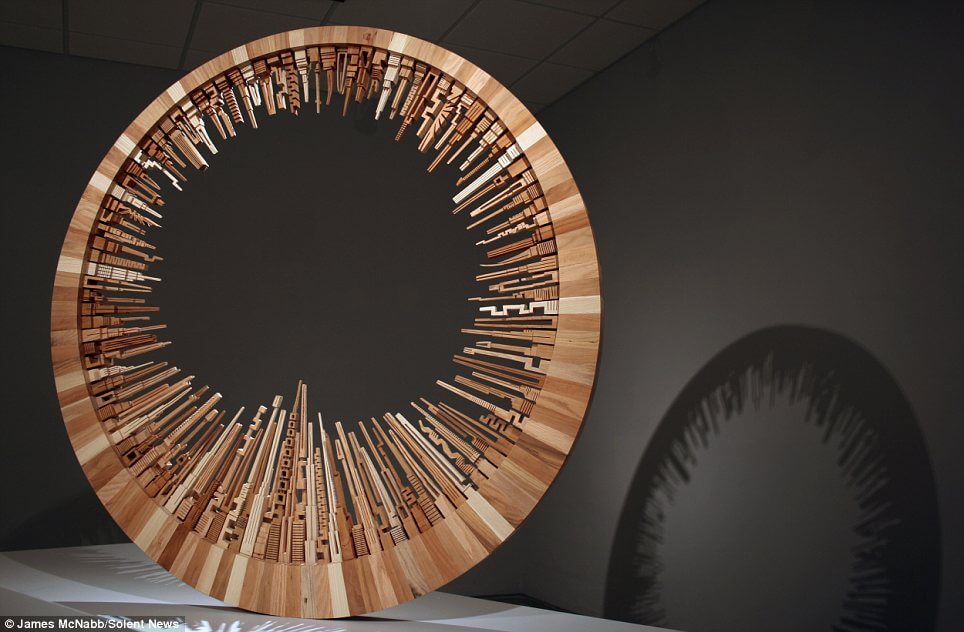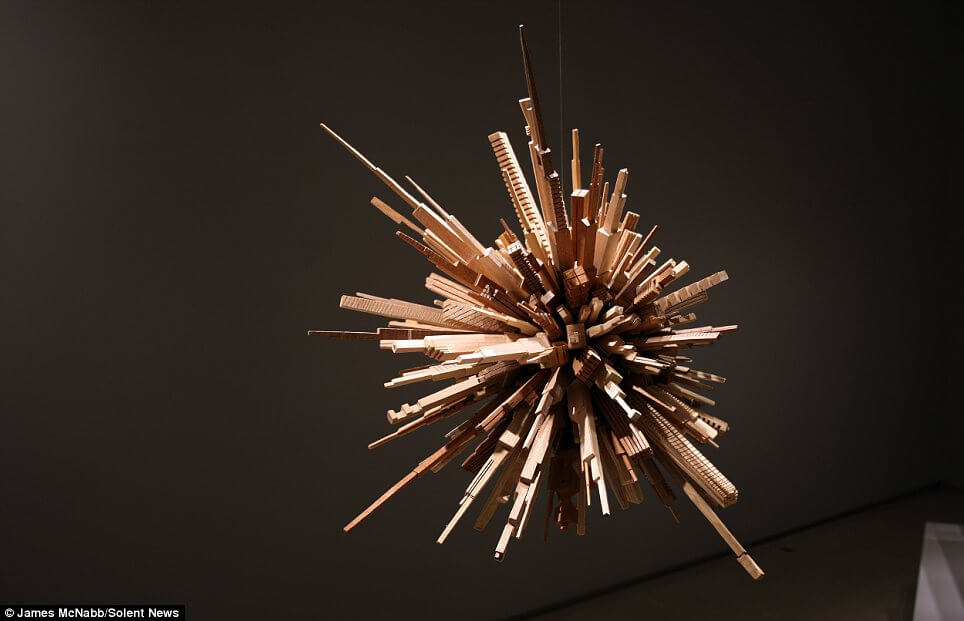 [the_ad id="71924″]