We just love these kind of stories, when companies or people try and promote good in the world, we pay attention. One of these companies is the advertising agency Make Collective from Christchurch, New Zealand who encourages their employees to bike to and from work every day.
Beside the fact that it will contribute to their health, help the environment by reducing cars from the roads, they also get a little extra cash in their pockets when they do it, and if you stick to it long enough, it can really add up.
The employees at first receive $5 per day for every day they bike to and from work, but if they keep at it for more than six months straight, that amount is doubled to $10 per day. That can add up to around $220 extra cash a month, which is no small thing.
JOSEPH JOHNSON/STUFF
"For a while I had been thinking it would be great to incentivise cycling in some way. I'm a really keen cyclist, and cash is clearly the most obvious incentive, my gut feeling was that it would be really good for the office, because as an avid cyclist myself, when I show up in the office I feel energized and happy, my blood is flowing, my body is working." Says Tim Chesney from Make Collective. 
[the_ad id="71925″]
It has been reported that five out of the six employees started biking to work since the program launched a few weeks ago, and things are looking good.
One of the employees who takes part in this said that it's great biking to the office instead of riding your car, you get to feel the fresh air and see the people on the road, reading books, feeding ducks etc. And obviously, the little extra cash is always helpful.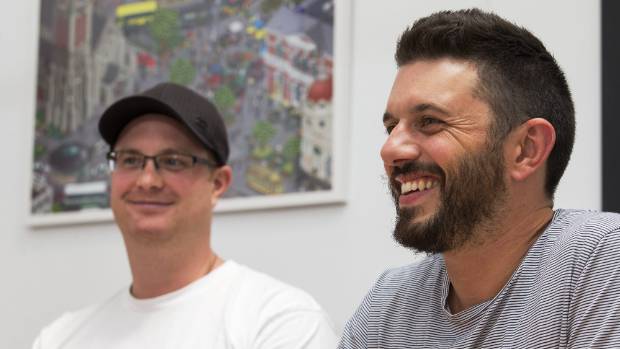 JOSEPH JOHNSON/STUFF
We kinda wish more business would do stuff similar to encourage their employees to live a healthier and better life, it's more important than work right?
Via: stuff | Featured image by New Zealand Transport Agency