Have you heard?! It snowed in Sahara! This winter it snowed in the most unlikely places and it seems like winter decided to go on Holiday at the places it never been before. So, we witnessed the phenomenon recently that it was warmer in Alaska than in California, and now it snowed in the Sahara desert.
This happened last Sunday and the photos that you're about to see in the gallery are just breathtaking. Sand dunes covered with snow, who would think we will see that image, right?! Yet, here they are, absolutely stunning freshly taken photos of snow in Sahara taken by Zinnedine Hashas.
The average low in January is 12.4 degrees Celsius (54 degrees Fahrenheit) in the town of Ain Sefra, an Algerian town in the Sahara Desert where on Sunday a few inches of snow covered local dunes for about hour and a half. So, it's not very likely to see images that we are about to see in the gallery… Enjoy.
On Sunday something unexpected happened in Ain Sefra, an Algerian town in the Sahara Desert.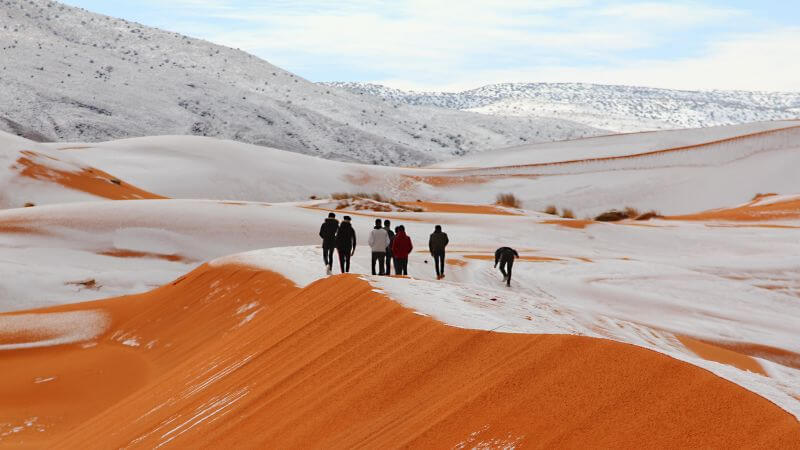 A couple of inches of white snow covered sand dunes in the most unlikely place on Earth when it comes to snow.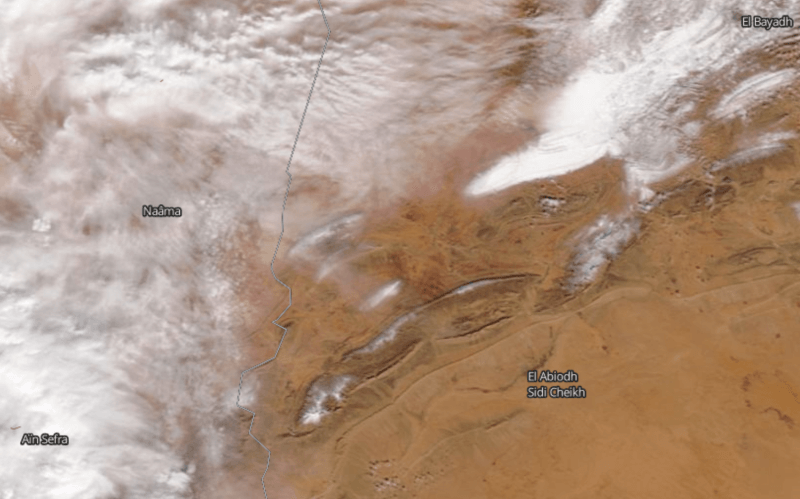 A satellite image captured on Jan. 7 shows snow visible on the ridgelines to the east of Ain Sefra. Image: NASA Worldview
This image, though, was only temporary. The stunning site lasted for about an hour and a half before the snow melted.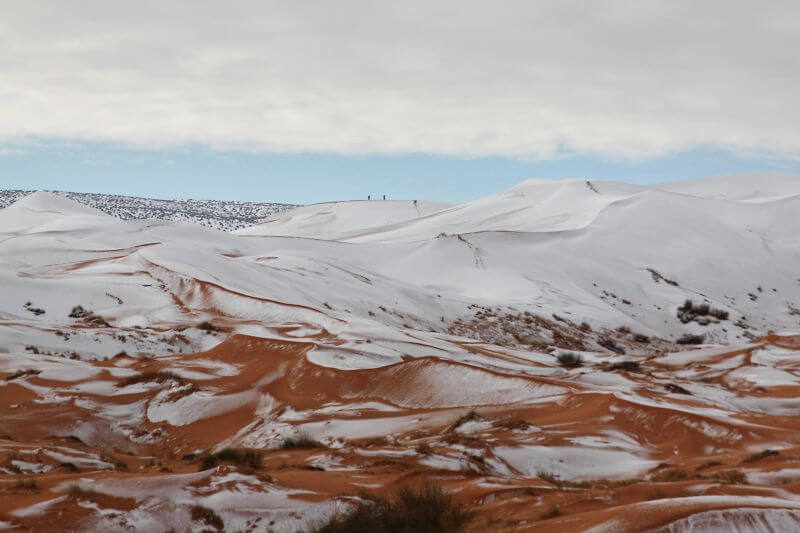 The Atlas Mountains that ring the town saw snow stick around a bit longer according to Zinnadine Hashas, a local photographer who captured the scenes.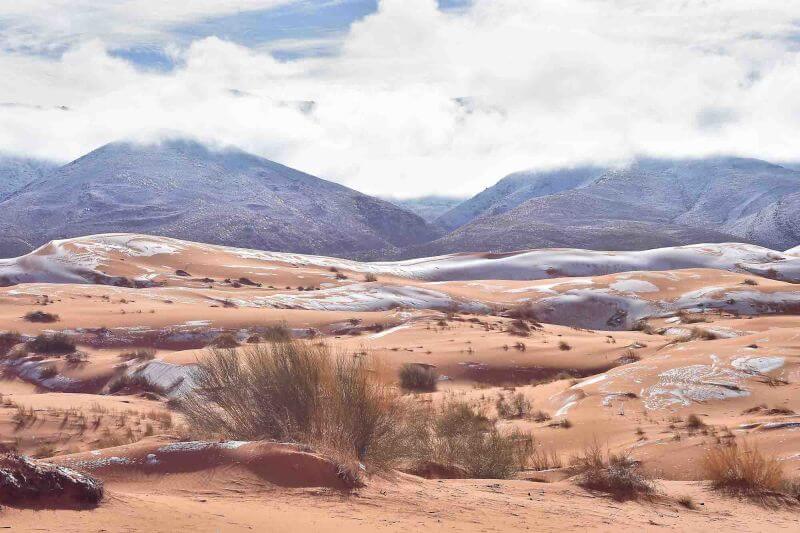 Although something similar happened last year, this is a really rare phenomenon. Before that, it snowed in this part of the world in February 1979.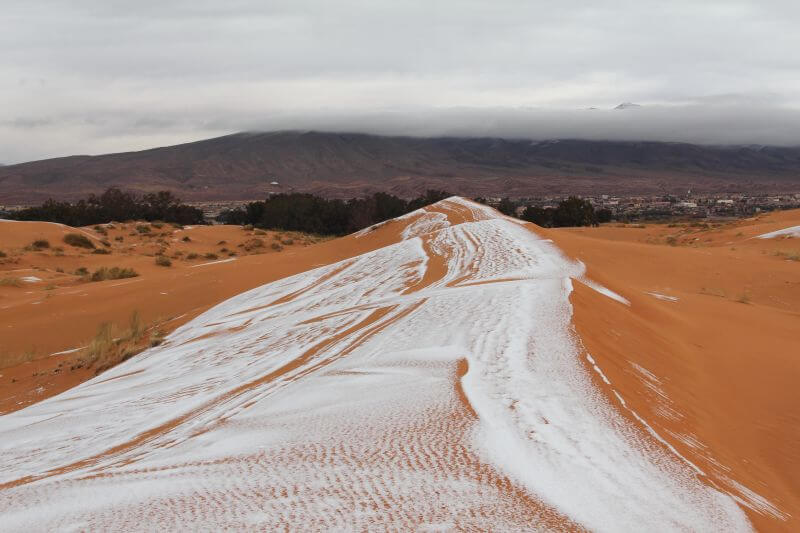 So, let us all enjoy in these cool photos of snowy Sahara, and let's try not to start a discussion about global warming.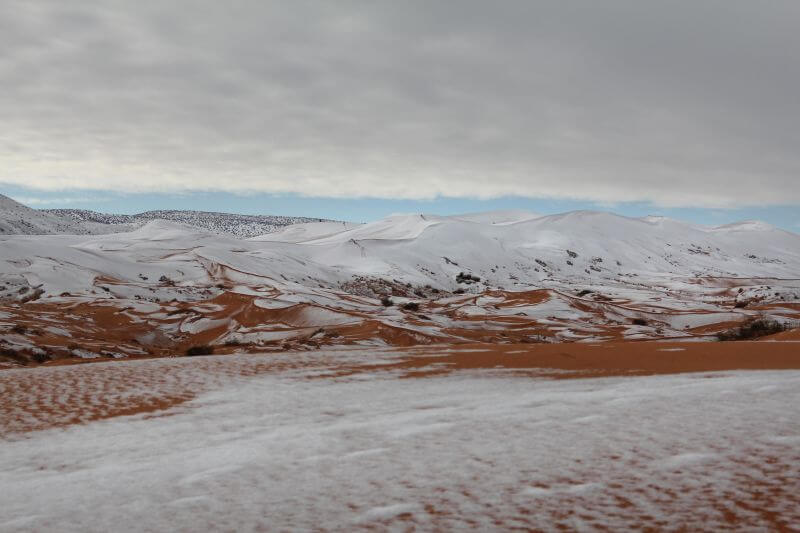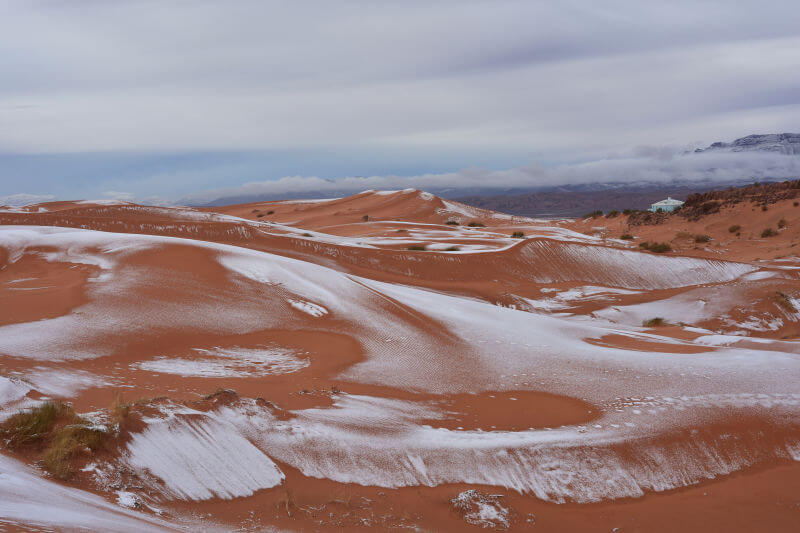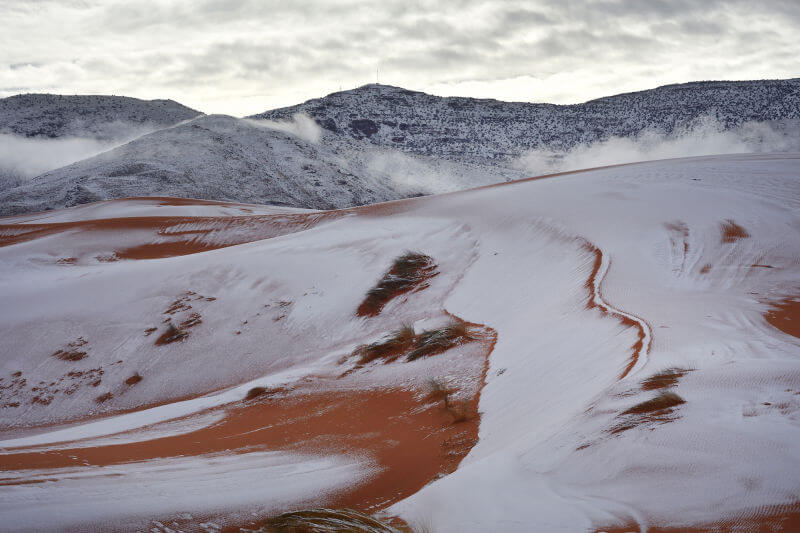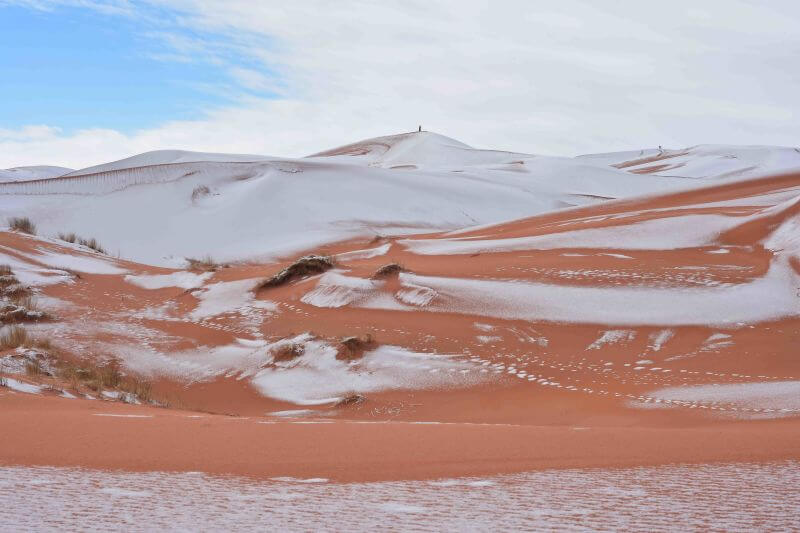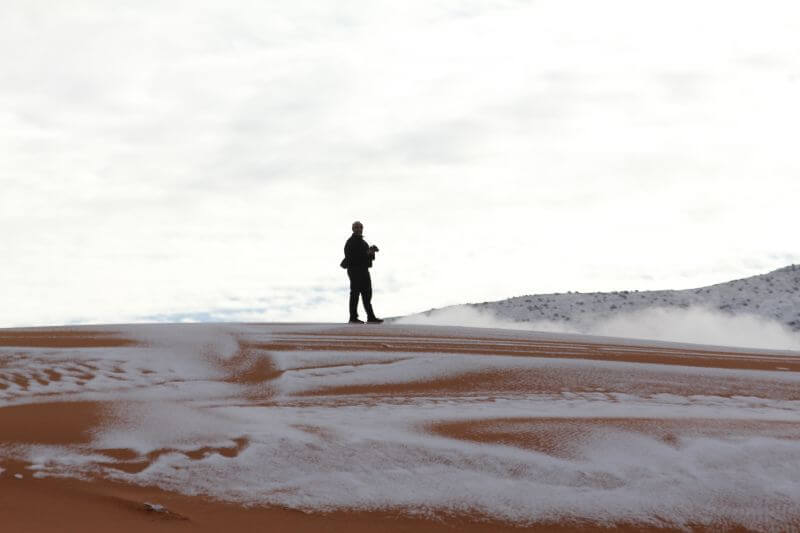 All Photos by Zinnedine Hashas