I'm gonna do what's called a pro gamer move meme was first said on a YouTube video by a gamer, since then it became an internet meme superstar. Read all about it below.
In the world of gaming, there are two extremes: pro-gamers and, well… noobs.
It doesn't feel right calling them that, but everybody's got to start somewhere – a newbie is a newbie. Some gamers progress over time, maybe even up to the point of having a professional skill level.
Others won't really move beyond being a novice, even though they do game. Then there are those who, by choice or circumstance, remain as casual or occasional gamers.
And it's not just the player; what makes you pro or noob depends on how complex your gameplay is.
What might seem like a super-advanced move to a noob will just be a cute little hiccup for a pro-gamer. It's no surprise, then, that someone who claims to use a pro-gamer move in a simple game will catch the attention of the gaming community on the internet.
He or she might even be lucky (or unlucky) enough to earn internet fame, and what's a better way to get internet famous than to be turned into a meme?
For your entertainment, this is the Pro-Gamer Move Meme.
What is the pro gamer move meme?
The pro gamer move meme comes from the quote "I'm gonna do what's called a pro-gamer move." It was said by YouTuber Michael Stevens on one of his videos, which was titled "Let's Play Super Mario Quadratics."
Since then, it has turned into a meme that makes fun of stereotypically snobbish gamers who think they are better than amateurs.
Origin
The iconic quote turned meme came from the Youtube channel of Michael Stevens. His channel also goes by the name of VSauce, and it has videos that are mainly informational or educational.
Some topics covered on his channel are science, philosophy, technology, and gaming.
Popularity
Youtube users who watched the video were quick to make fun of it in the comments section. One comment from user Sir Alban the Daring reads as follows: "I'm gonna do whats called a pro gamer move – Michael Stevens (our favourite gamer) 2019."
It received 490 likes in two months and is currently one of the top comments with 538 likes.
Just a couple of days later, a reddit user posted a screenshot from the video with Sir Alban the Daring's comment on Reddit, where it earned several hundred upvotes.
Progression of the I'm gonna do what's called a pro gamer move meme
The meme originally poked fun at gamers who are stereotypically known to show off and act superior. Since then, it has progressed beyond gaming.
It's used to refer to any kind of boasting, whether it's events in history and religion, students one-upping a math teacher, or someone trying to catch his crush's attention in class.
To see how else the meme has grown even funnier, check out some of our favorite ones below:
1. Let's be honest, though: Steve Irwin was the pro-gamer for facing crocodiles and wildlife.
2. Chernobyl reacting after staying quiet? That's a sick pro-gamer move, man.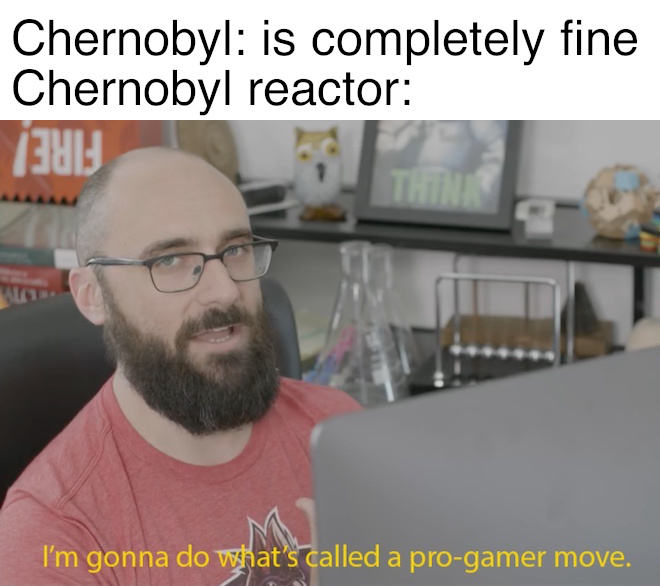 3. She can't resist my pro-gamer moves.
4. When Soundcloud pulls a pro-gamer move on your music.
5. This is what we call an explosive pro-gamer move.
6. Do not try this at home. It's a move for pro-gamers only.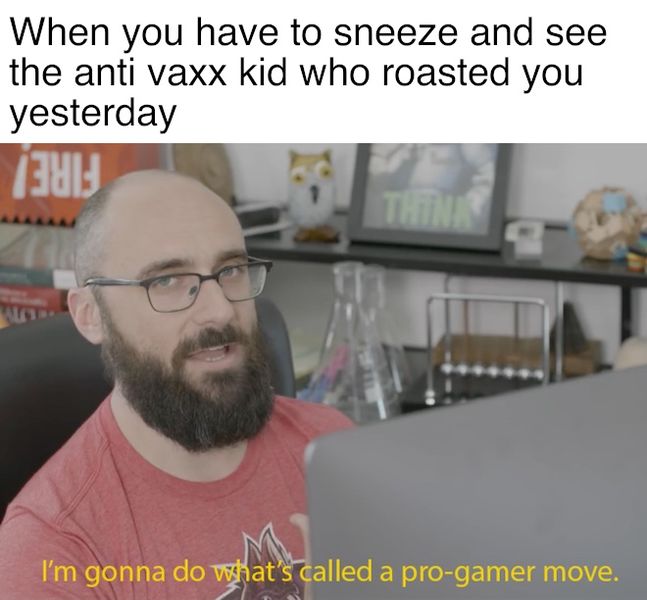 7. GTA: teaching kids pro-gamer moves as young as age 12.
8. Youtube moves are real pro out here.
9. Now this is the real pro-gamer move for all the history geeks out there.
10. When you pull a pro-gamer move for a pro-gamer move.
Hope you enjoyed the I'm gonna do what's called a pro gamer move meme, and if you did, please also check out these: