I See This as an Absolute Win is a very famous quote from the movie Avengers: Endgame, that after the movie came out became quite famous as a meme.
The sentence, said by the Hulk,  is today used in bittersweet situations of win and defeat, together with the corresponding scene from the movie.
You probably remember the scene we are talking about, but if not, here's a little refresher:
The movie Avengers: Endgame came out in the United States in 2019, and in one of the most awesome scenes of the movie, Bruce Banner (also known as the Hulk) and portrayed by Mark Ruffalo, talks about the Avengers most recent experience with time travel, which was not very successful. 
In the scene, he says
" Time travel! I see this as an absolute win." 
A few days after the premiere of the movies, Redditor ShoreSWBF posted for the first time the meme based on the scene to /r/dankmemes subreddit, and the post obtained more than ten thousand upvotes in only a couple of days.
Afterward, several other images were created with the same image and caption, and posted to r/1dankmemes, /r/thanosdidnothingwrong, and other subreddits. 
Redditor Savage_Tiago knows something about this, as he gained almost 16.000 upvotes in just a couple of days. A post by Redditor jacob0088 received almost 15.000 upvotes in the same period.
Since then, the image became even more popular on Reddit, Instagram, and many other platforms.
Here are some of the most popular I see this as an absolute win images
1. Will you press the button?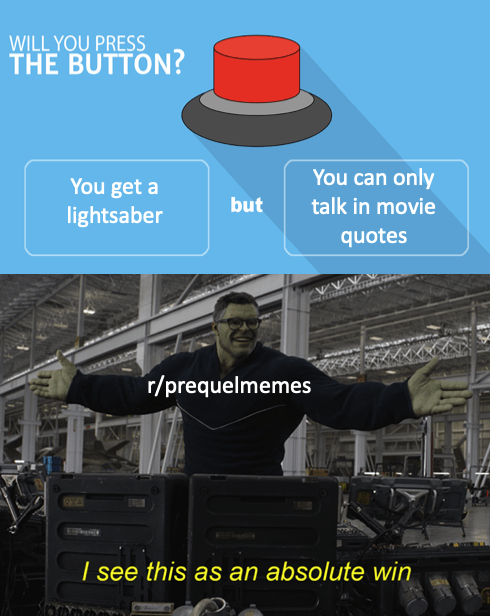 2. That Doesn't Sound Too Bad To Me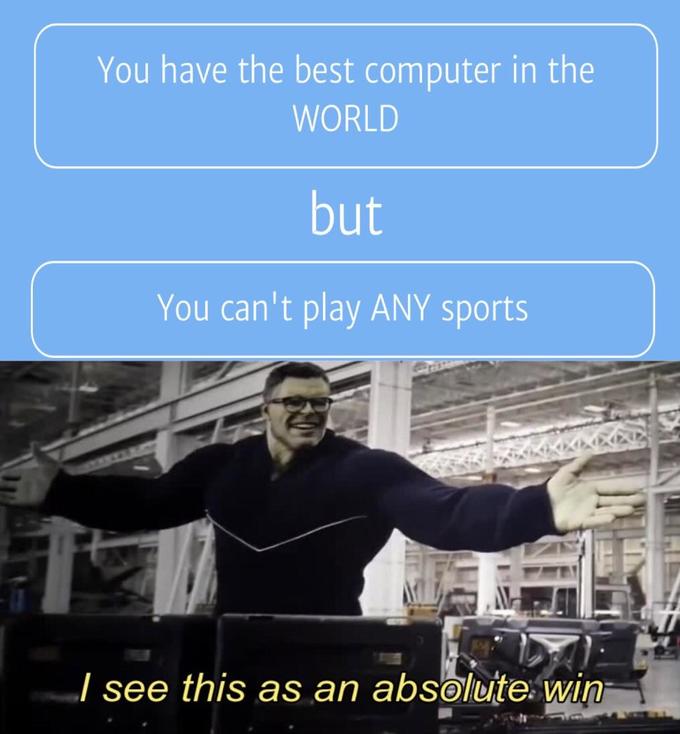 3. You know these types of situations, right?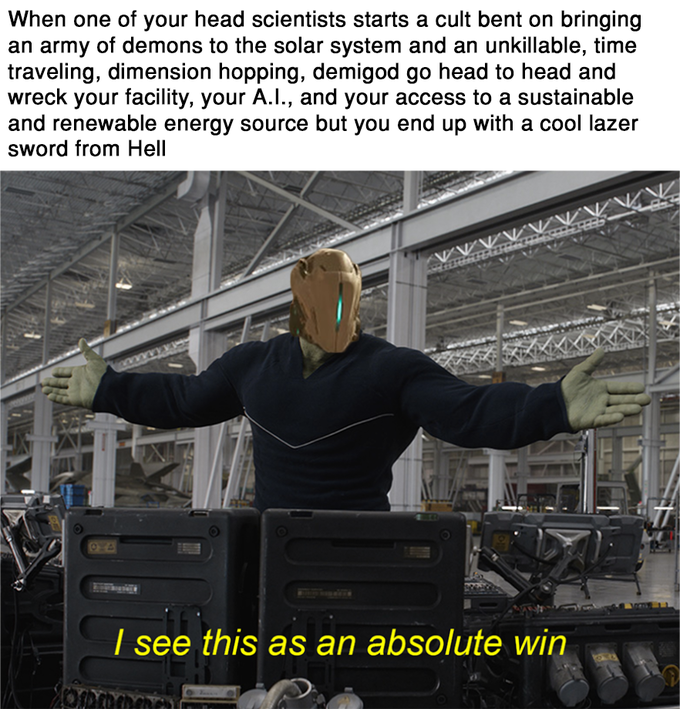 4. Shrek Thinks Its A Good Deal!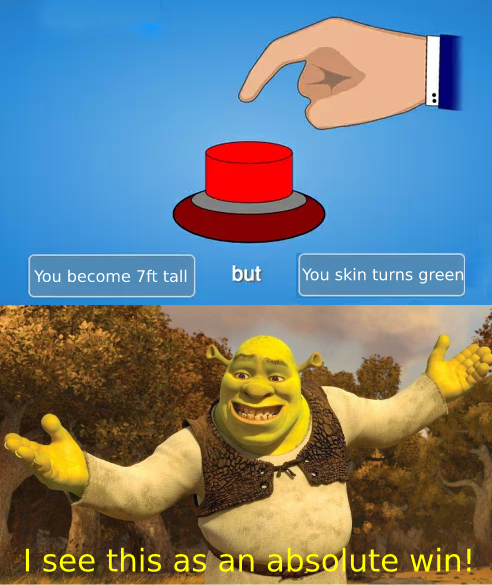 5. Dinner with Nick Cage does sound good!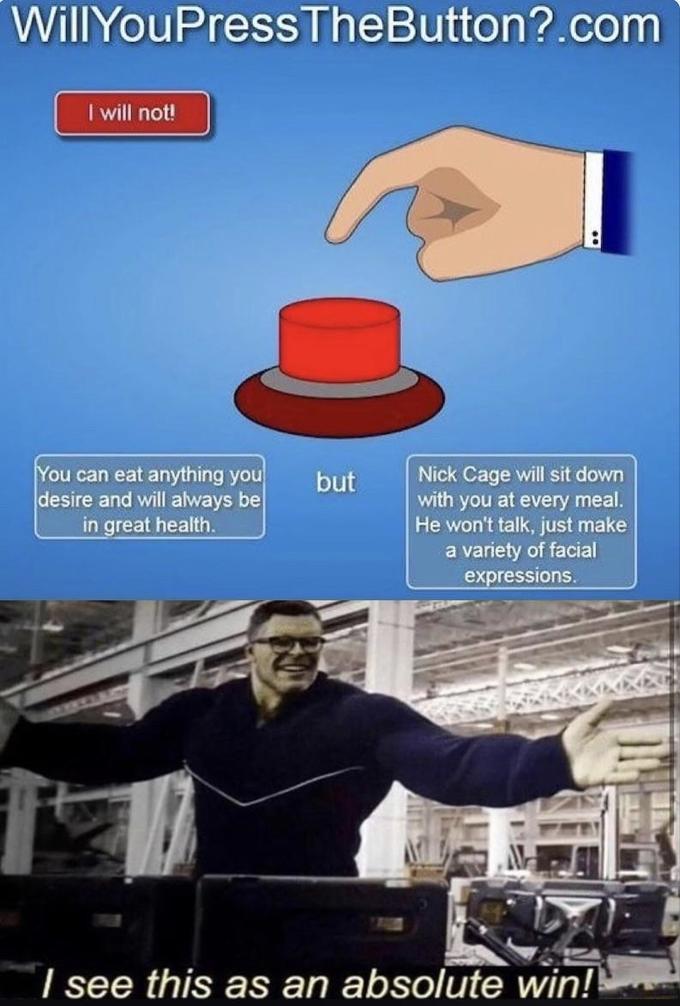 6. Disney wins no matter what
7. That does warm the hearth of many of us!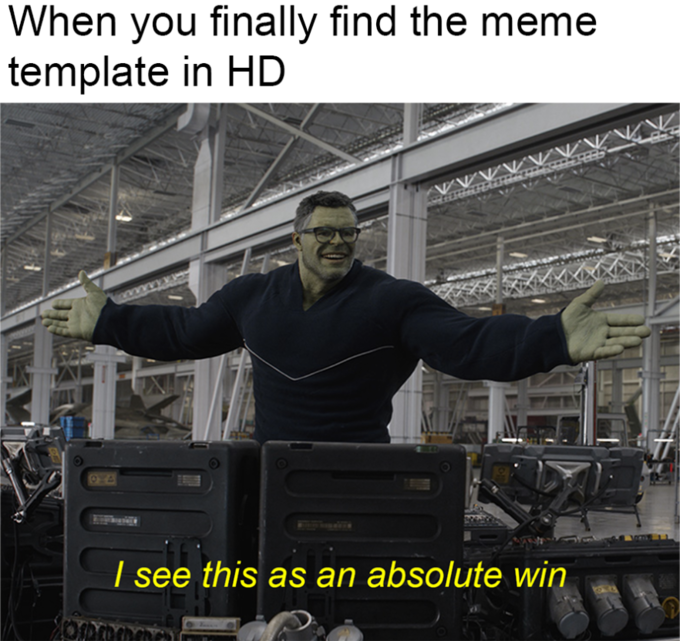 8. Grandma's opinion is a fact indeed: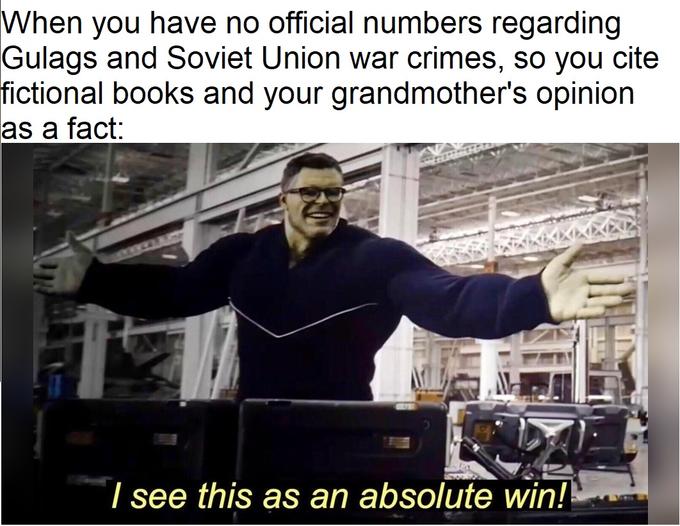 9. 5 months must be setting a record of some kind!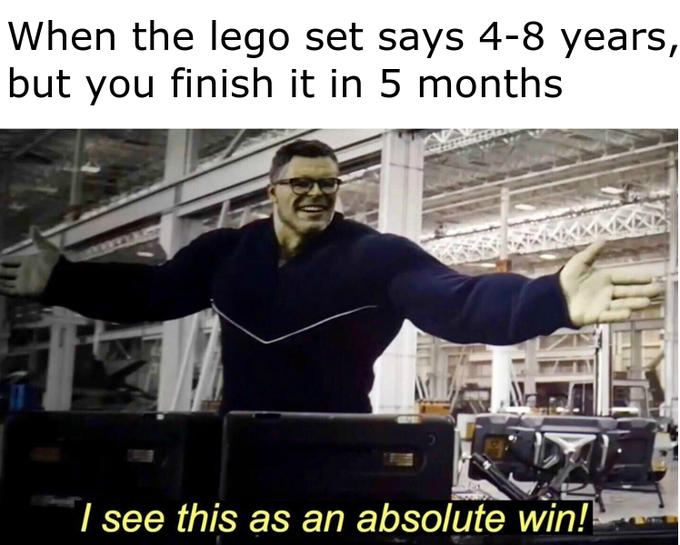 Surely, by now you understood that I see this as an absolute win is a popular meme. But just how much popular? Let's look at the search trend for this phrase
I see this as an absolute win search trend over time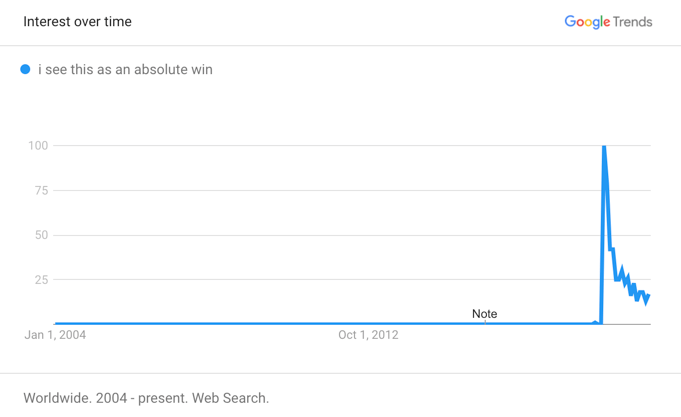 If you loved the Hulk I see this as an absolute win meme, you're going to love these: