This is one of the coolest things we wrote about on the site. It's called multiluminism, and it's an art form that is based on years of research and developments in paintings and art. You use glow in the dark colors with specific techniques like photo-luminescent and phosphorescence ( which is basically just showing different colors in natural and ultraviolet light and making it shine it's own dark colors ).
When you shine daylight on the colors, the entire piece may look like a plain wall. The colors are essentially transparent. But when you expose the colors to ultraviolet light, you can see the real creation in its glory, and glorious it is!
Bogi Fabian grew up mostly in foster homes, after being born in 1984 to an educated but troubled family. She was born in Hungary and she used art as a way of escape, expressing herself in times of trouble. She experimented with singing, photography, body painting, sculpting and more before settling in on her glowing murals.
Today Bogi is known for her creations and that's what got her featured on The Awesome Daily as well.
People who look at this sort of art can enjoy it both in daylight and in the dark, the artist goal is to create unique spaces and rooms that will give an identity and soul. All these images and works of art are created by Bogi Fabian, please visit her in these social links: website | facebook
Check out Bogi Fabian glowing murals below and share the ones you like the most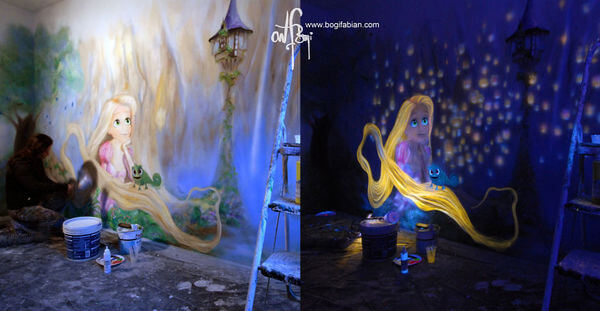 Her work can give life to any room, how about the whole universe in your bedroom?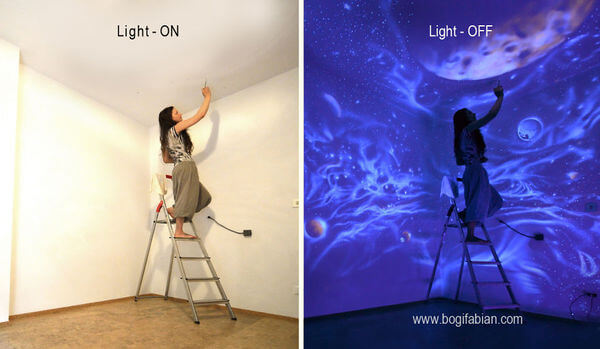 Notice the little square where we show the before and after result.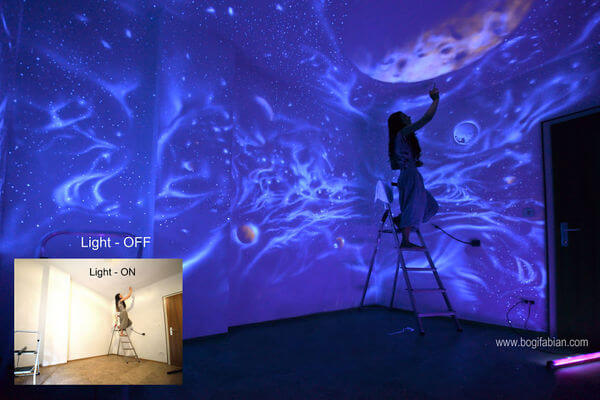 A galaxy inside a small room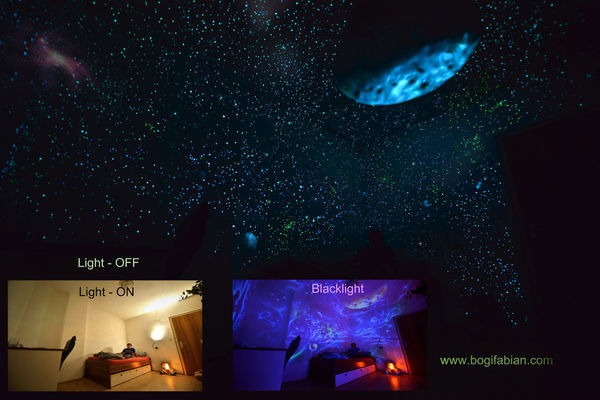 It's a very hard process to be able to paint a mural with colors that are transparent in day light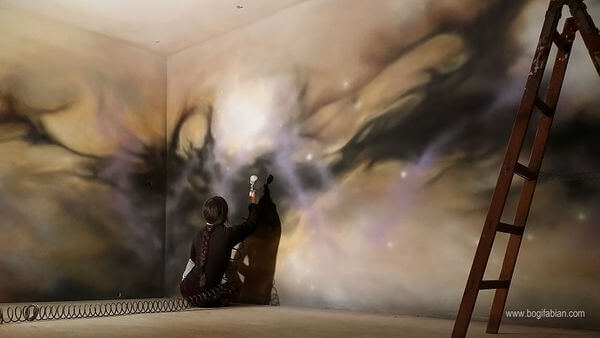 A studio she worked on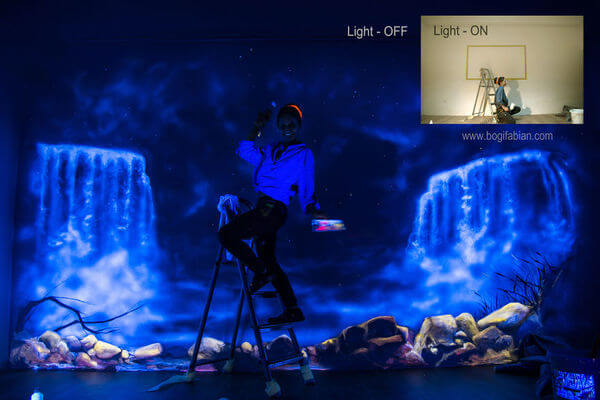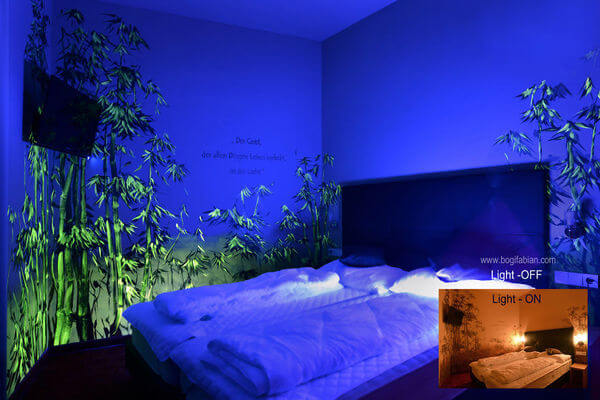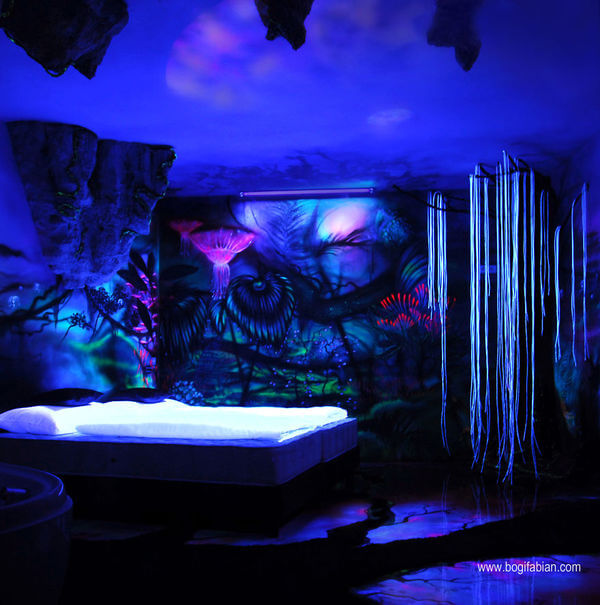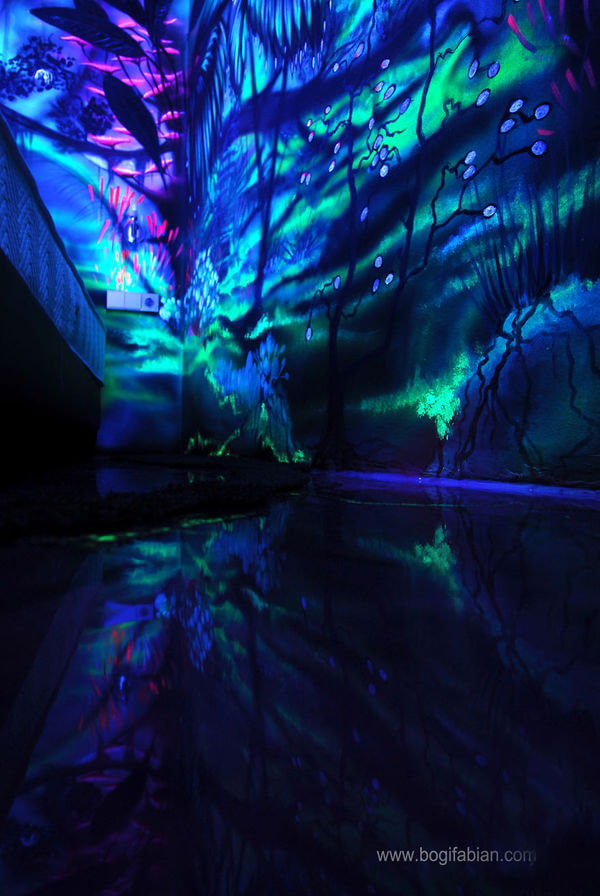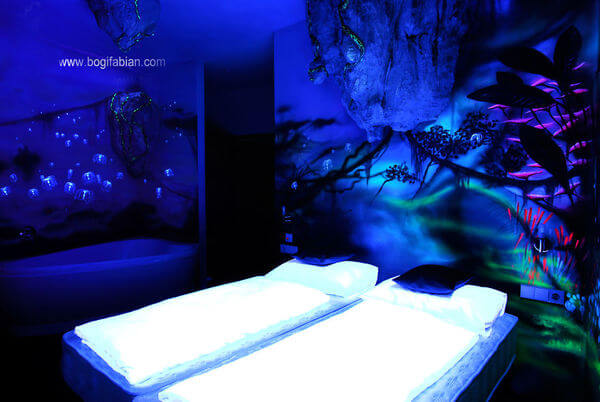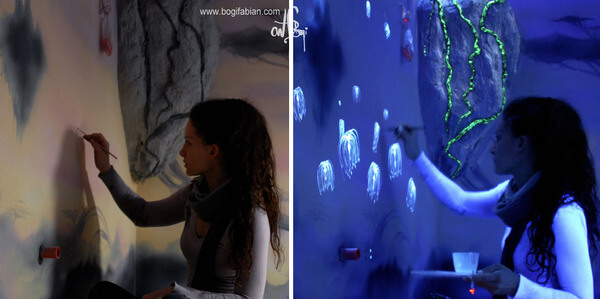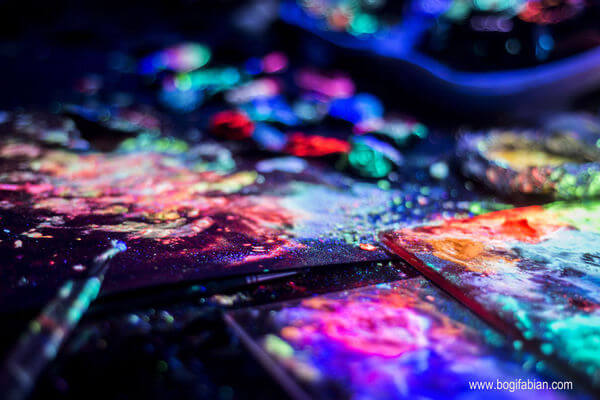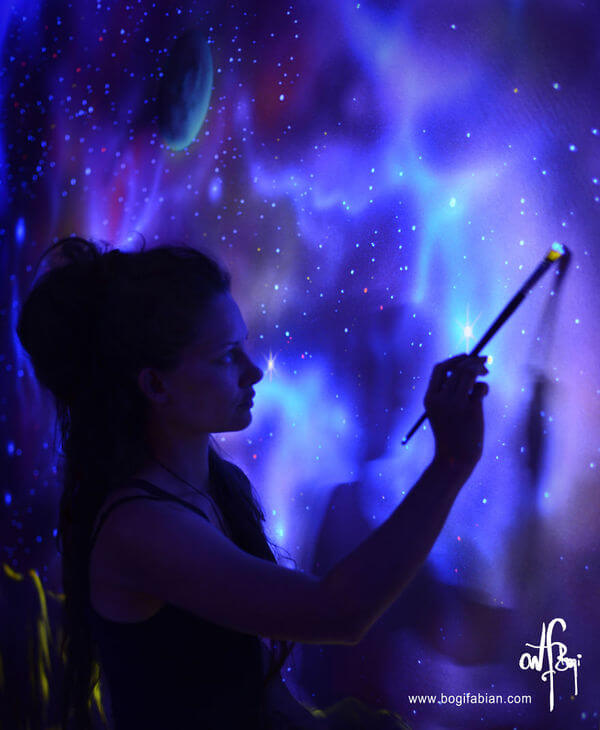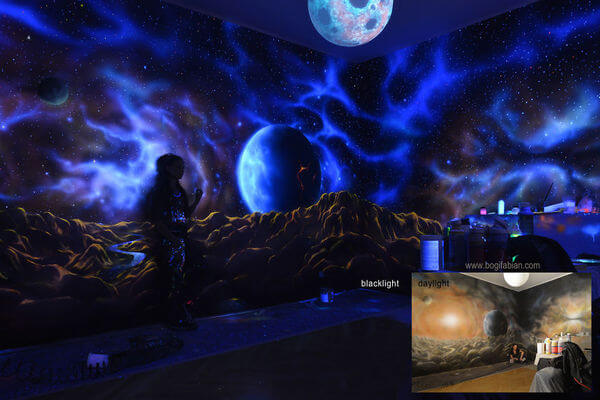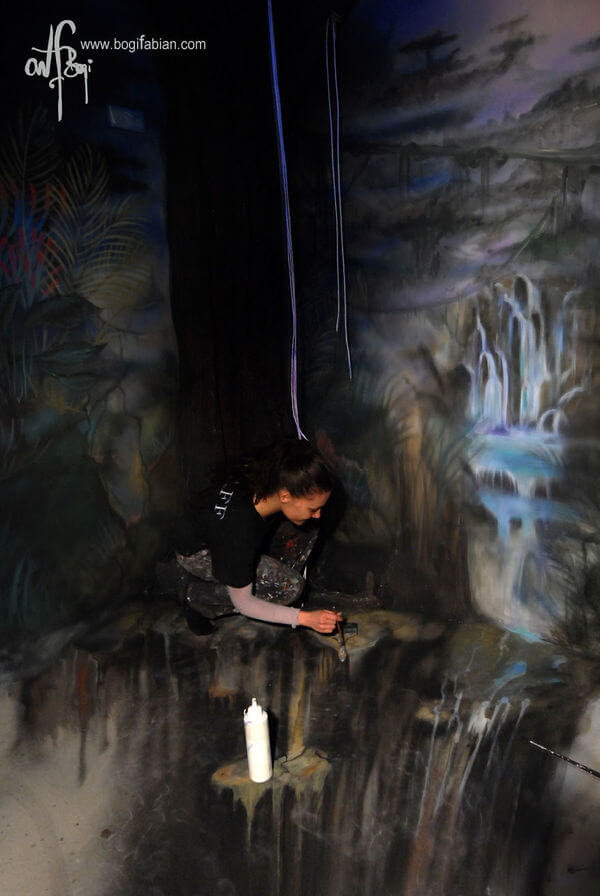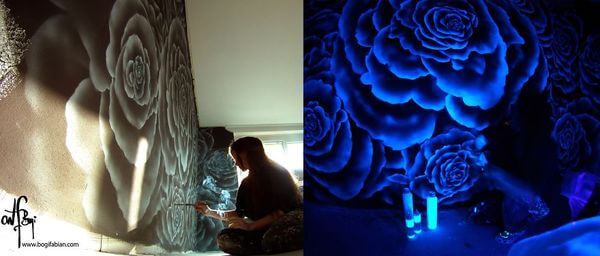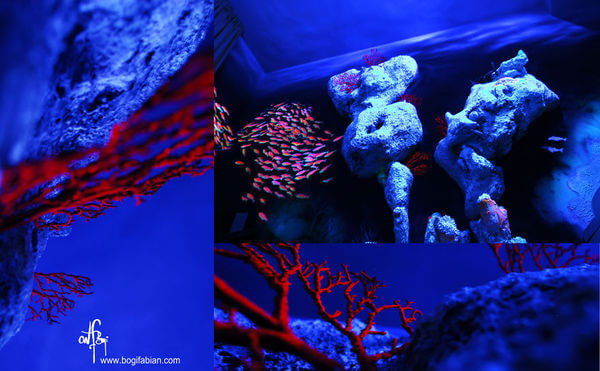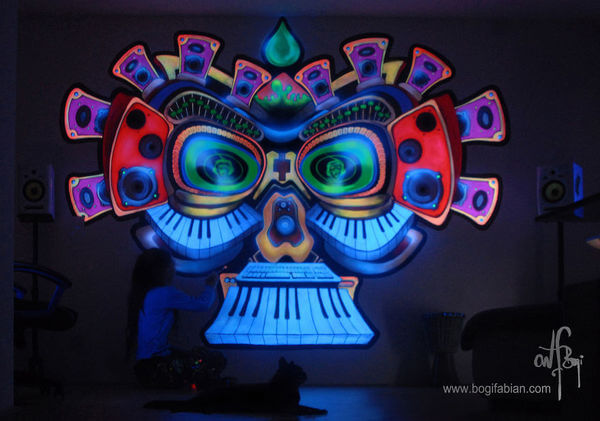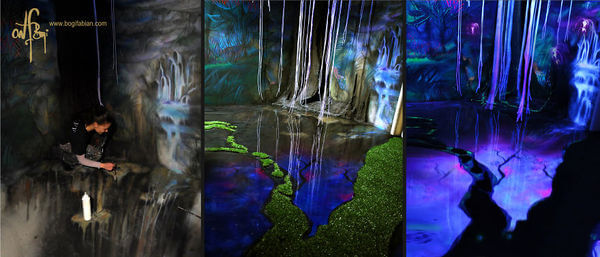 Source: link