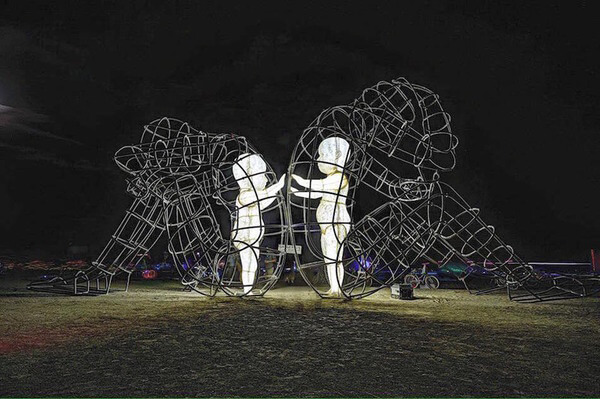 Photo by Andrew Miller
Alexander Milov , a Ukrainian sculptor, designer, and blacksmith has constructed a large wire-frame sculpture featuring the figure of children that gleams during the night The wire-frame sculpture shows the two adults leaning back to back while the glowing image displays two children confined within, with their hands touching through the metal wires.
Milov entitled this sculpture as, Love which describes a scenario of a collide between hope and innocent mind that arises from the inside. "It demonstrates a conflict between a man and a woman as well as the outer and inner expression of human nature," said Milov.  "The figures of the protagonists are made in the form of big metal cages, where their inner selves are captivated. Their inner selves are executed in the form of transparent children, who are holding out their hands through the grating.
As it's getting dark (night falls) the children chart to shine. This shining is a symbol of purity and sincerity that brings people together and gives a chance of making up when the dark time arrives."
This gigantic sculpture was constructed for this year's annual festival, Burning Man. Ukraine has received a grant to produce this work for the festival for the first time in 30 years. More examples of this year's sculpture on the festival's art installation are seen here.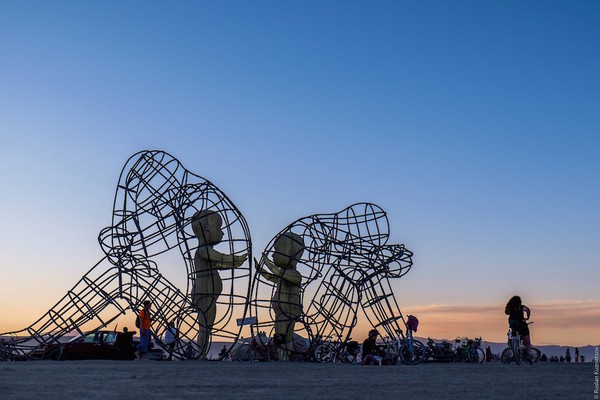 Image via Ruslan Kuznetsov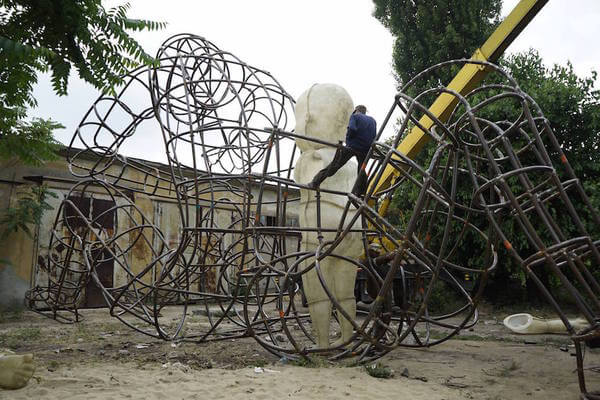 Image via Burning Man Ukraine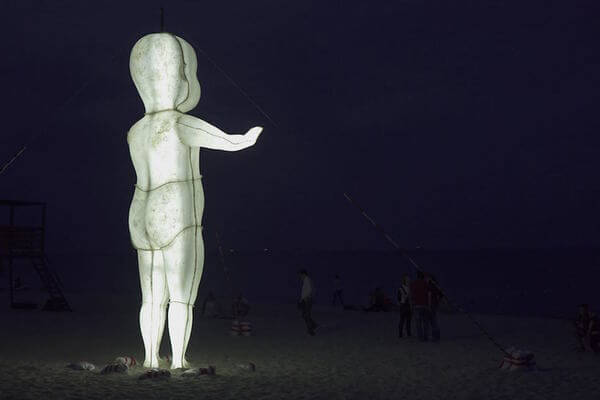 Image via Burning Man Ukraine
Photo by Andrew Miller

Photo by Andrew Miller
Source: Colossal