These geometric animal art sculptures by Wolfram Kampffmeyer look almost like they were 3D printed. They have clean ridges and the geometric shapes are perfect. This is not surprising due to Kampffmeyer's education in computer animation. The influence of computer animation is clear in these works of modern art.
Kampffmeyer does it all: paper sculptures, post-cards with punch-out sculpture parts, and light fixtures. You can assemble all these in your own home.
"It was difficult working with virtual models all the time and never being able to really touch them!" Kampffmeyer said in an interview with BoredPanda.
The desire to hold those computer generated designs in real life was one of the reasons for making real, paper models. Now Kampffmeyer can hold these creations in hand and so can you.
Take a look at some of these seemingly computer generated/3D printed models. Let us know what you think in the comments section. More info: Facebook | Etsy
That artist say it was hard working with virtual models all the time and never really be able to touch them.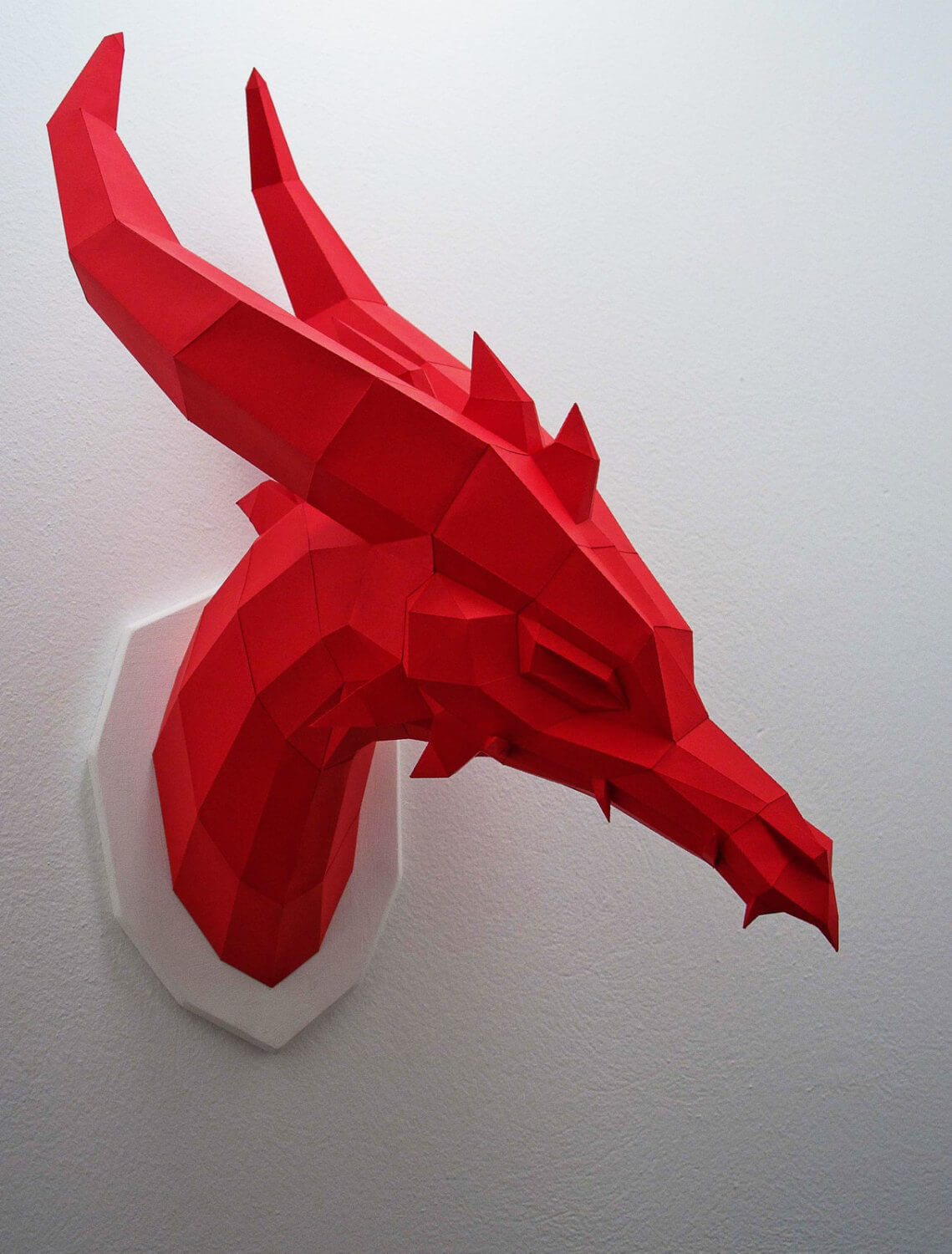 In 2010 the artist found a program that lets you transform 3d models into papercraft kits. That was the begining of PAPERWOLF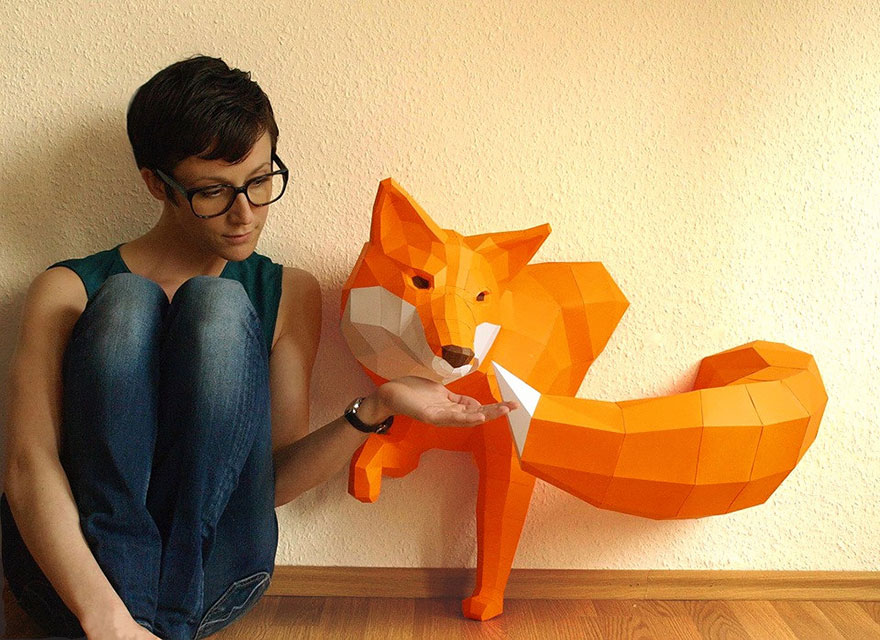 After playing around for a bit, the first model was created exclusively for paper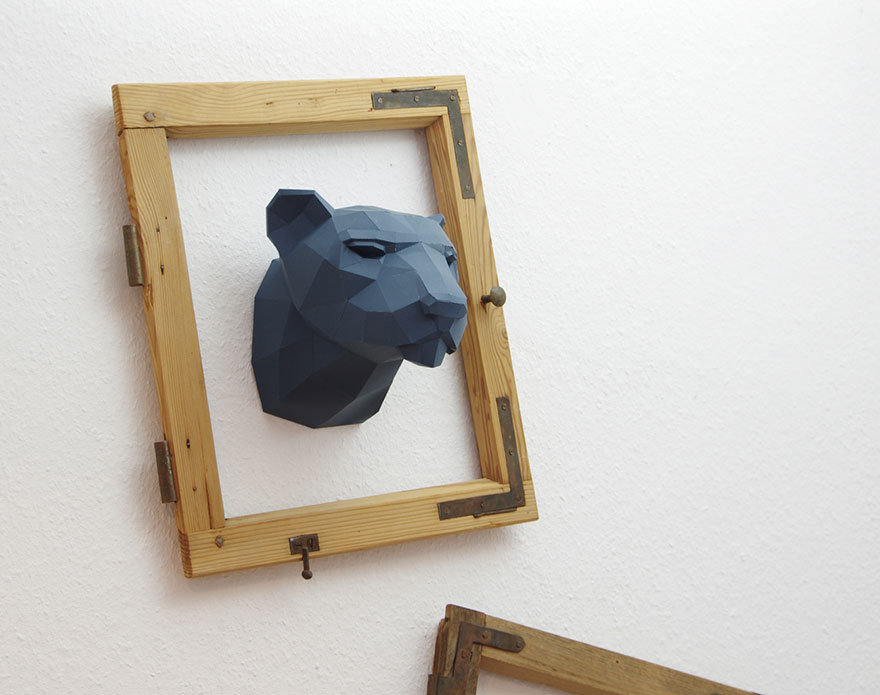 One thing led to another, and the first five series was created: Lion,Elephant,Rhino, Buffalo and Leopard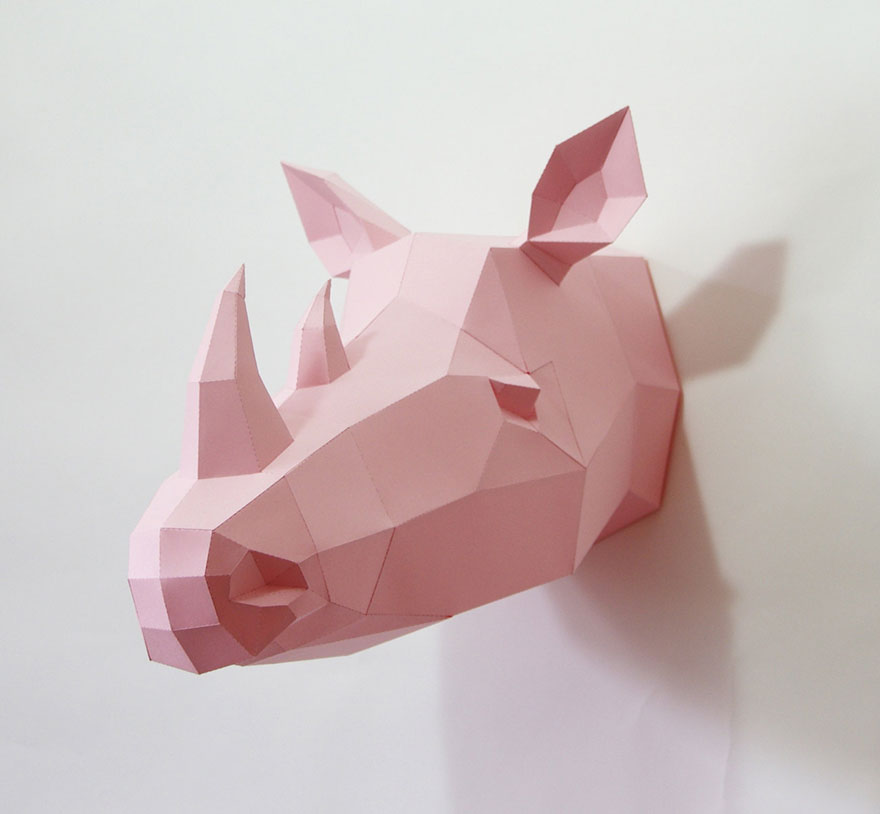 The models are pretty much limitless, but you need to make sure not to have too many polygons because it will be too difficult to assemble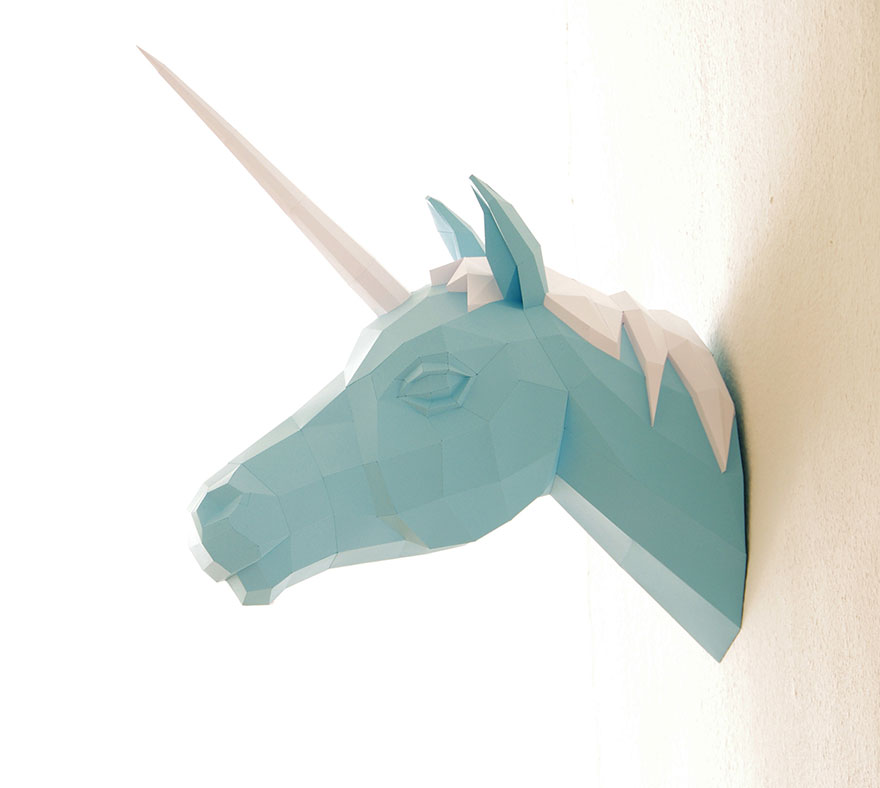 The artist want the animals to have a life like look but still be able to make them in a reasonable time frame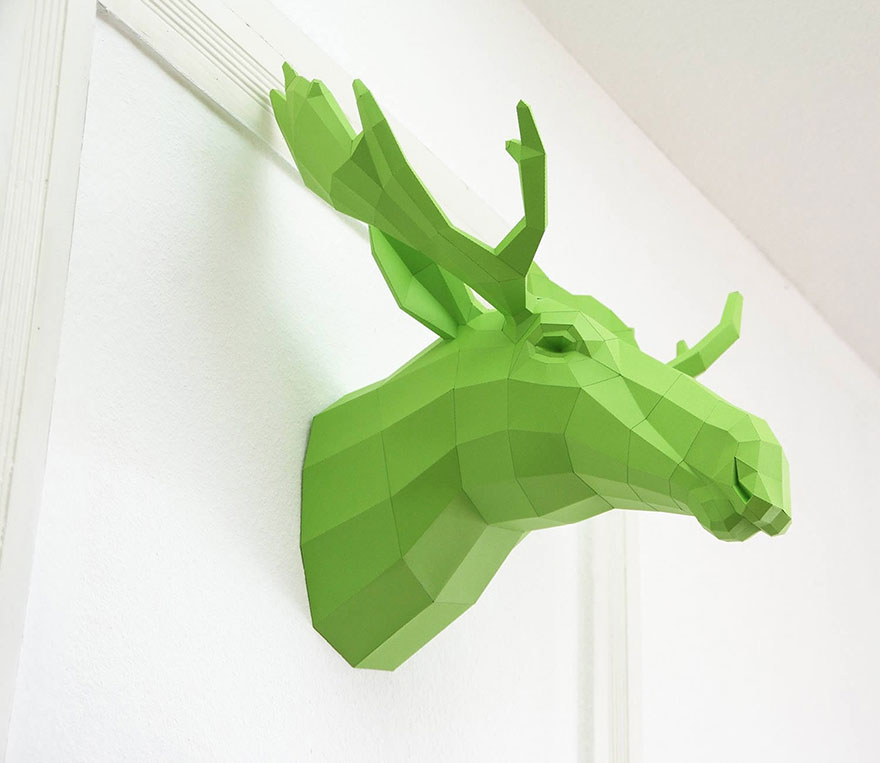 Kampffmeyer has so many ideas in her head but not enough time to make them all. She will slowly but surely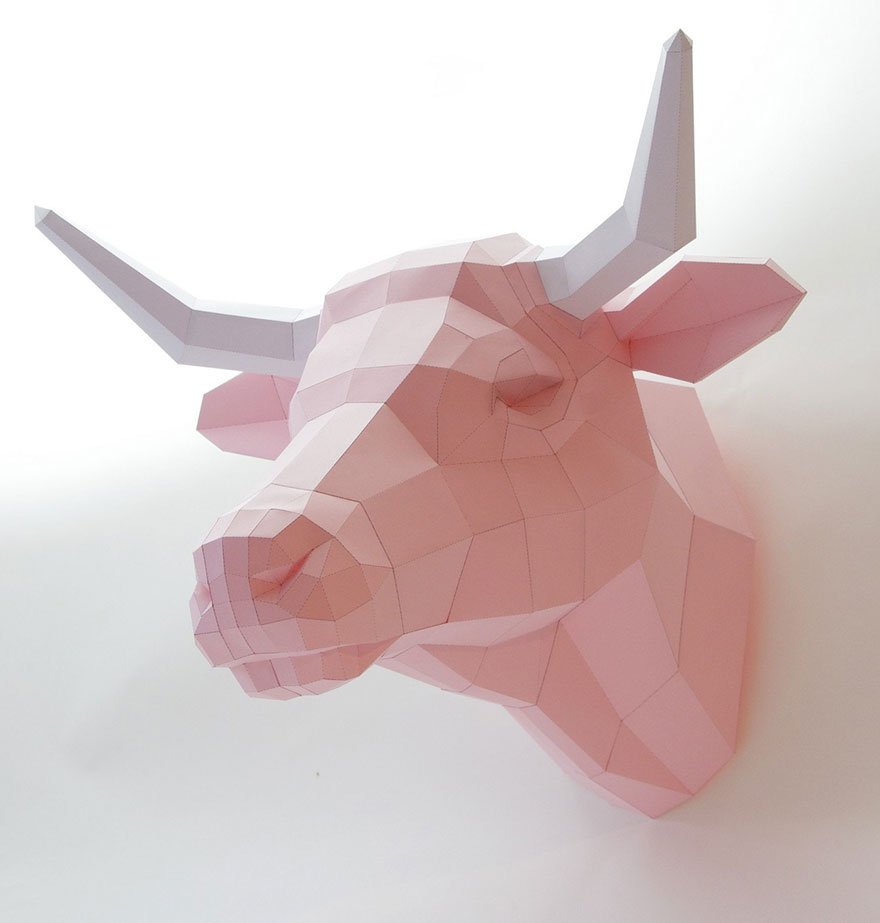 Keep scrolling down to see more of the amazing geometric animal art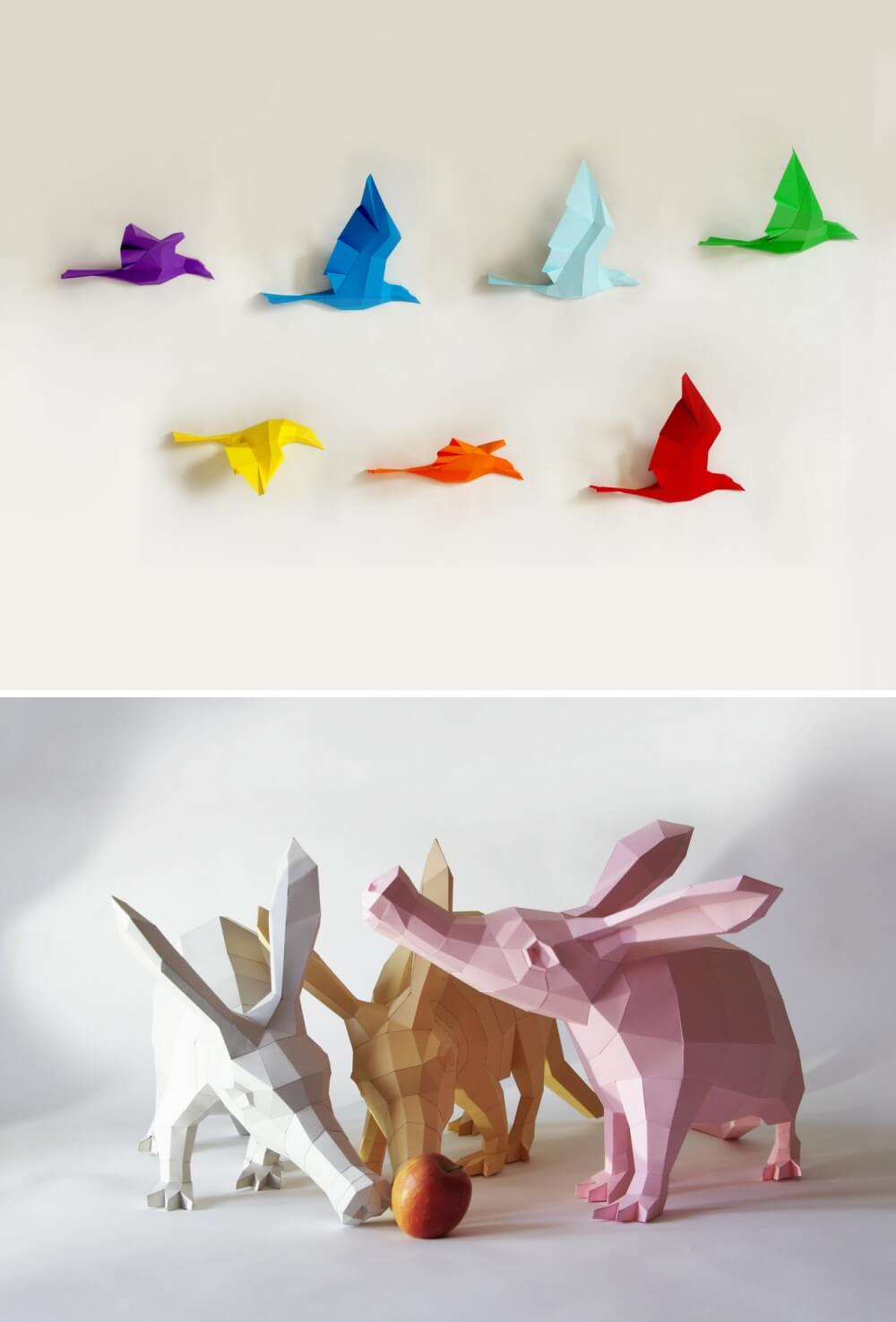 Cool flamingos just hanging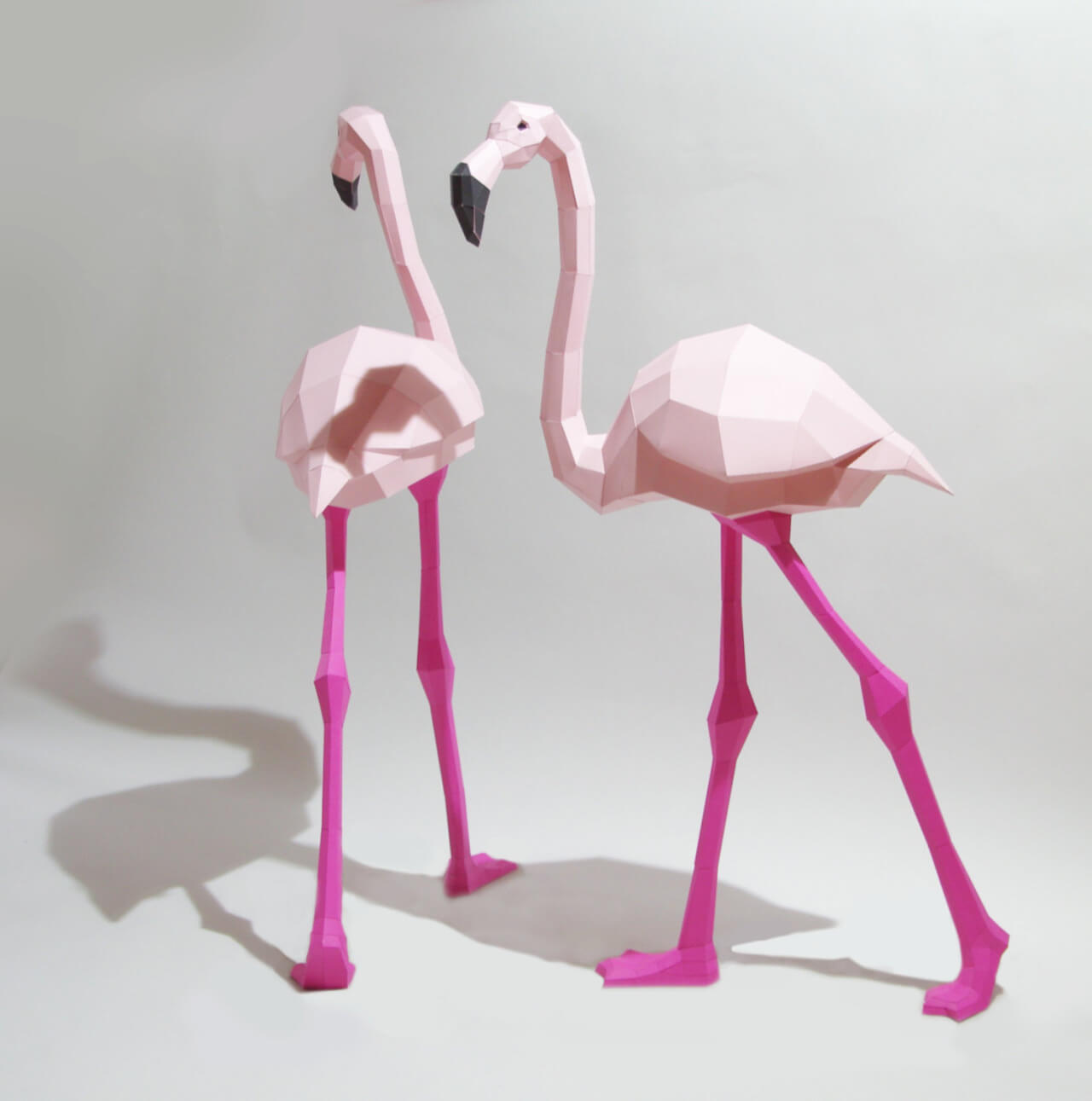 Cool chimpanzee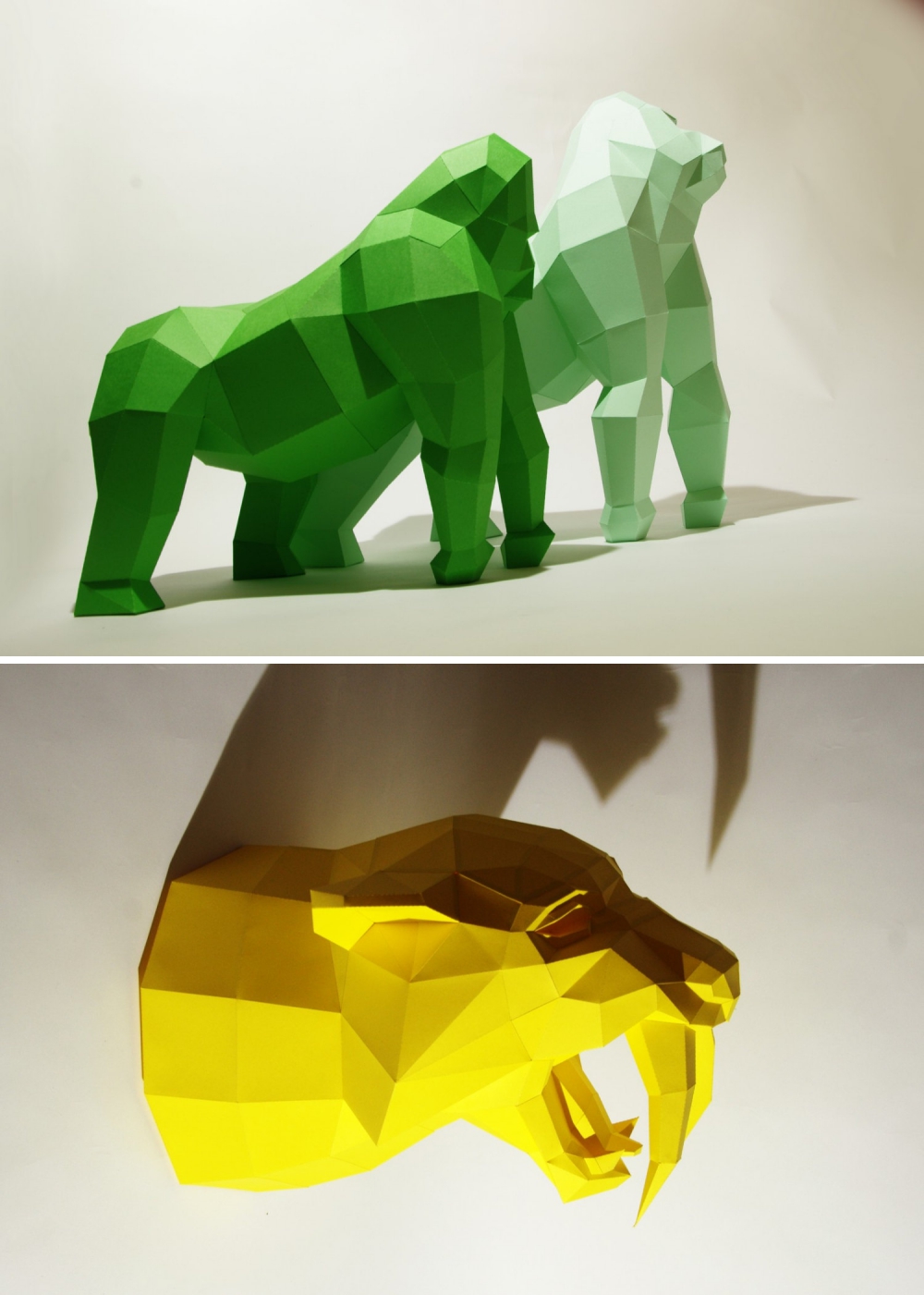 Gold and black elephant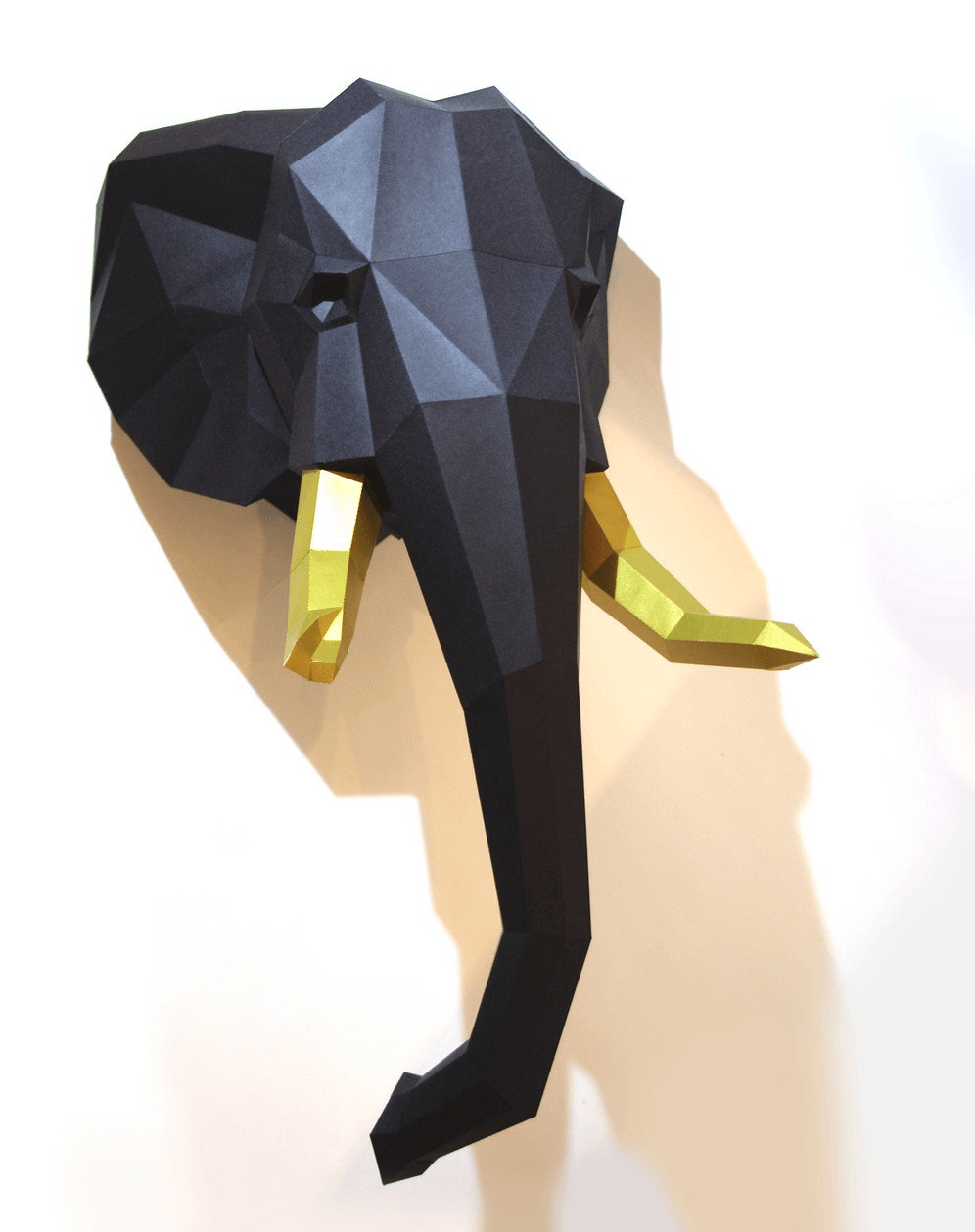 Penguin mom and child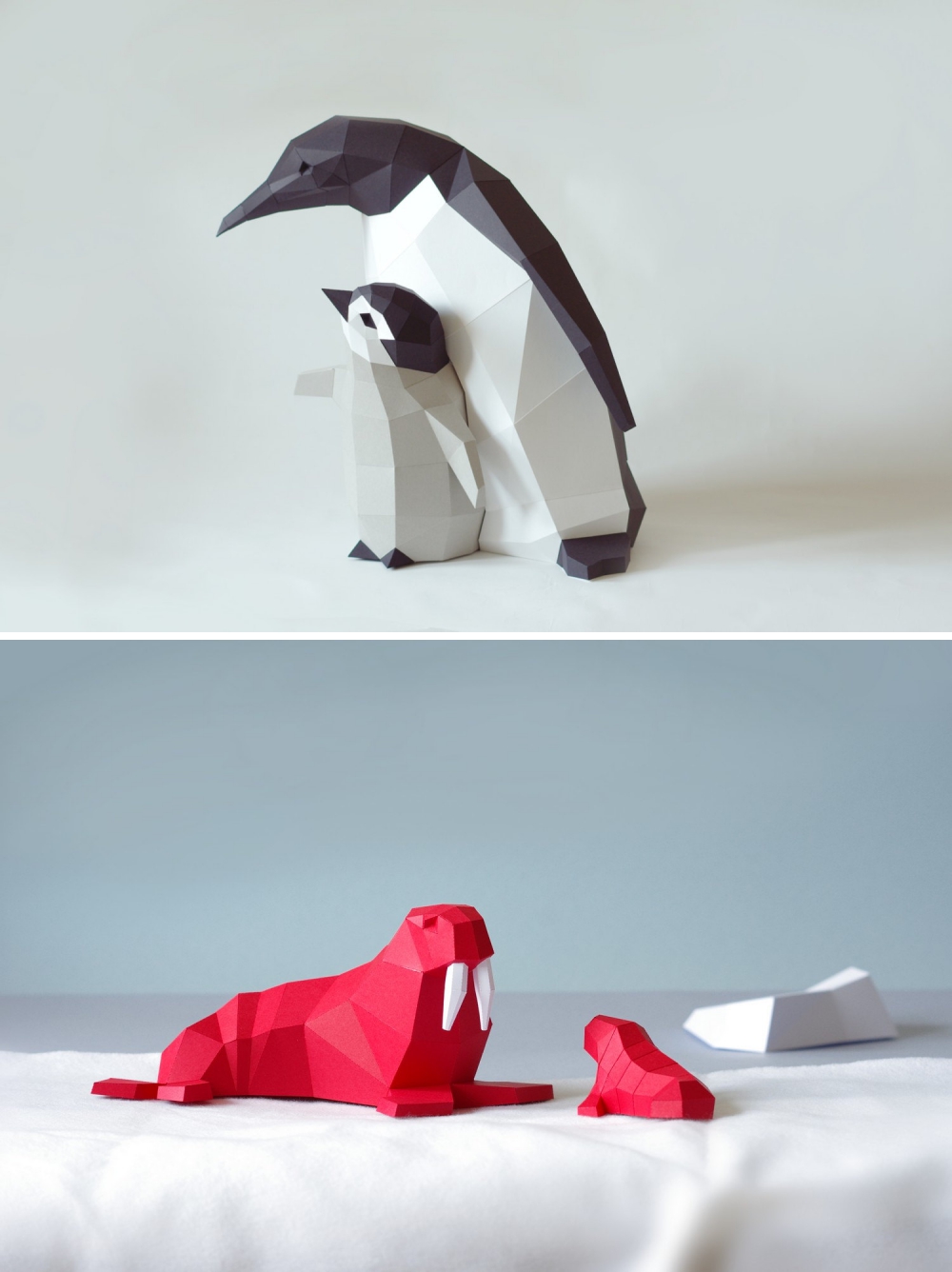 Paper bear on the wall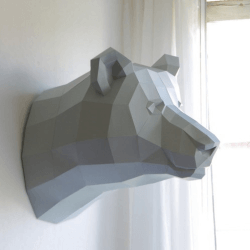 The famous fox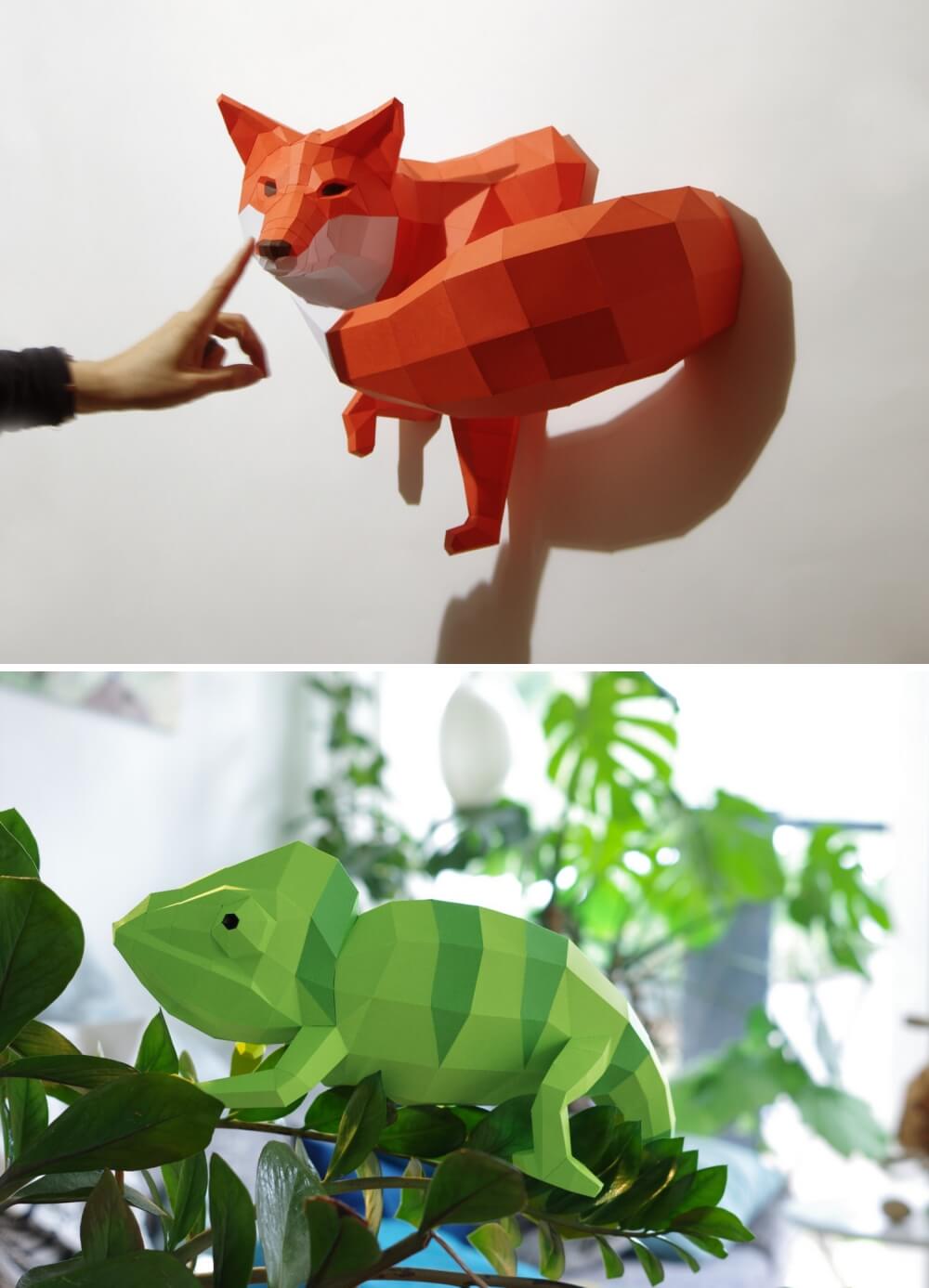 Unicorns do exist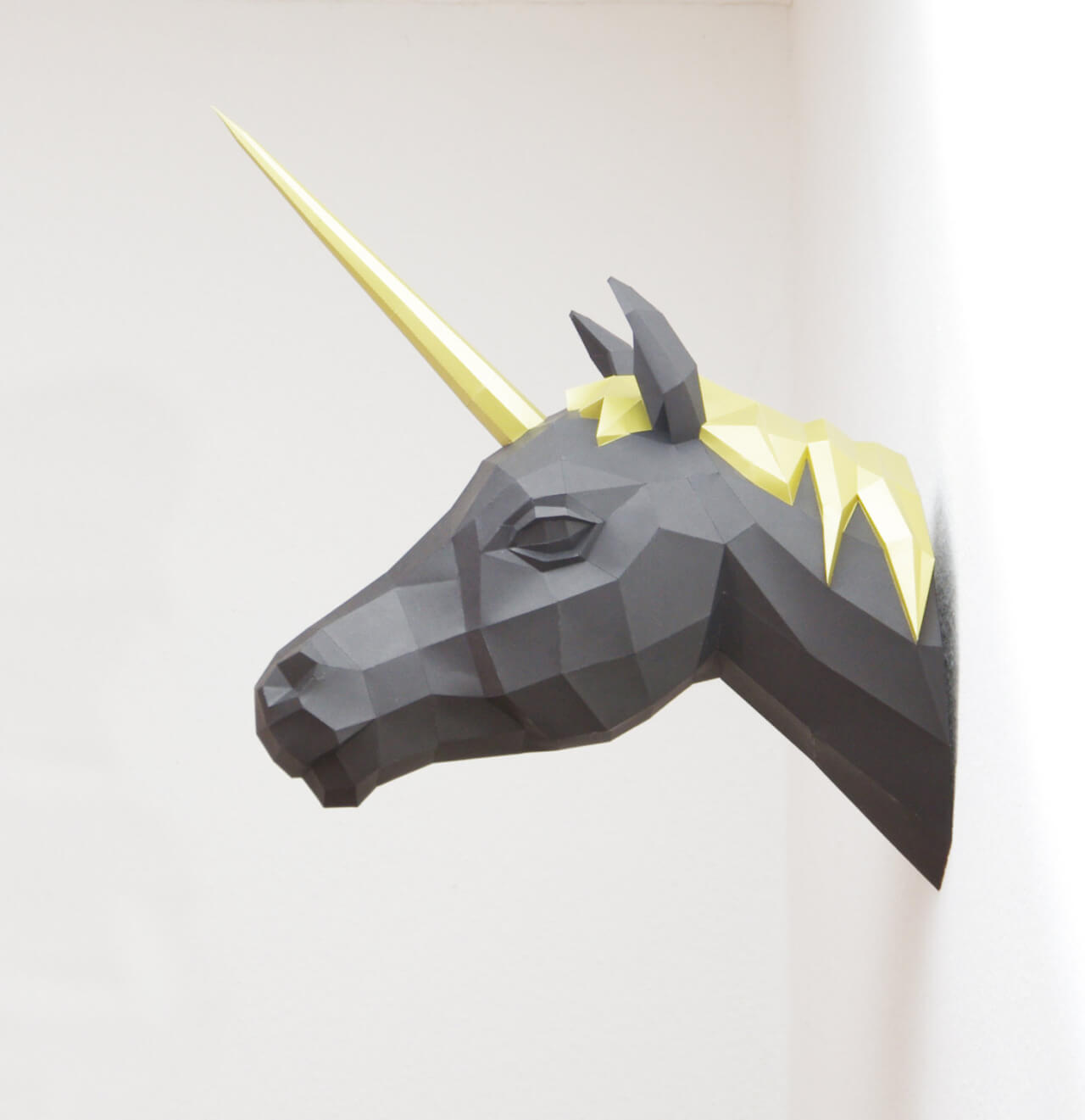 Source: boredpanda