Let the haters pour in: "Game of Thrones again! I thought we were done with it for good!". It's Game of Sloths, read carefully!
Now let the die-hard fans pour in: "Game of Thrones never dies! Long live Game of Thrones!"
And now the "indifferent": "Pff, Game of Thrones, I'll leave here!". If you stay for a little while you'll find our there's Game of Sloths and there's for a noble cause!
Good! Now that you've all had your time, let us tell you a little about this "Game of Sloths" pictures below! They're re-imagined by The Sloth Conservation Foundation, a non-profit organization working on "saving sloths in the wild through research and conservation initiatives. Based on the belief that every single person has the ability to make a positive difference, we are focused on inspiring individuals to care about sloths, to protect the rainforest ecosystem and to safeguard a future for the planet that we all share". This is how their mission sounds like. You can read more on their website featured below in this article.
The Sloth Conservation Foundation released "The Game of Sloths" last month, when the Game of Thrones craze was still very high. Their graphic designer created a series of 12 funny Game of Sloth versions of the characters in the HBO's popular series. Not only that they've re-imagined them visually, bu they've also re-imagined their most famous lines in a very "sloth way" which will make you smile, maybe even melt from cuteness overload.
They posted the series on their website along with some really nice information about sloths. For example, did you know there are one-fingered sloths, two-fingered sloths and three-fingered sloths in the wild? Read on have a good day!
1. Maybe not even this week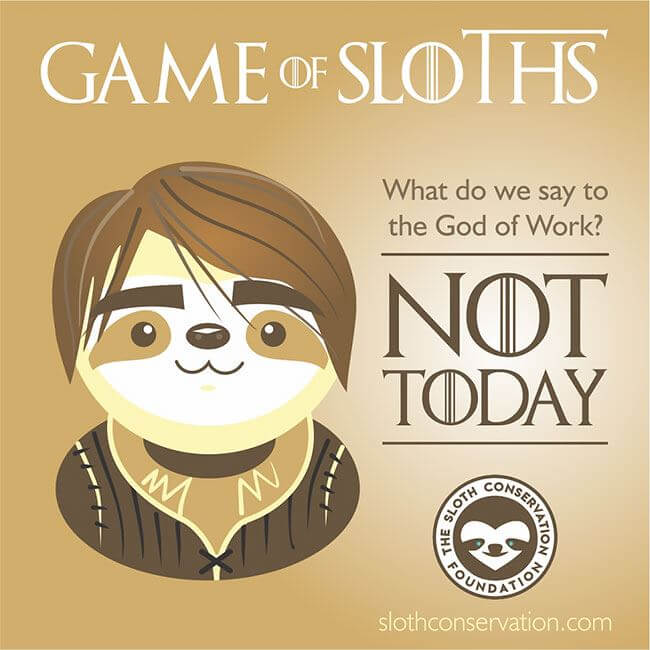 2. Did you know a sloth needs 30 days to digest a single leaf? It really hurts to be this slow,  much like Slothyrion Lannister here!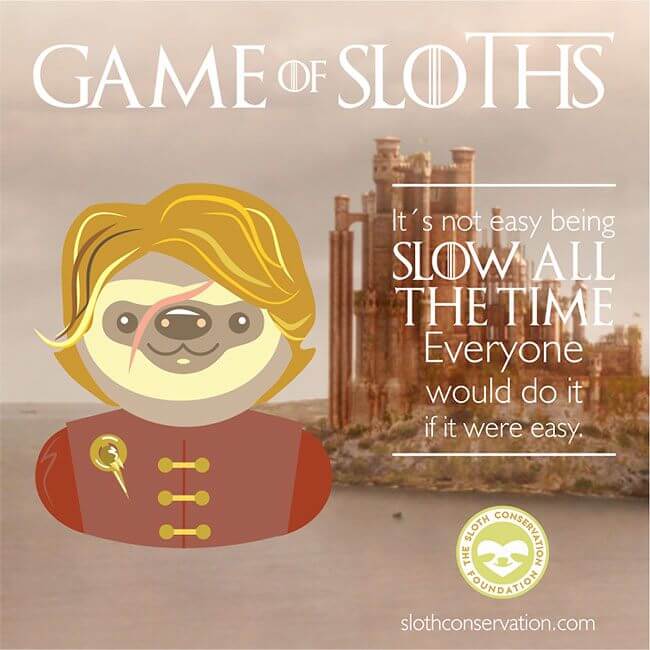 3. Little-fingered sloth is real! There are also two-fingered sloths and three-fingered sloths!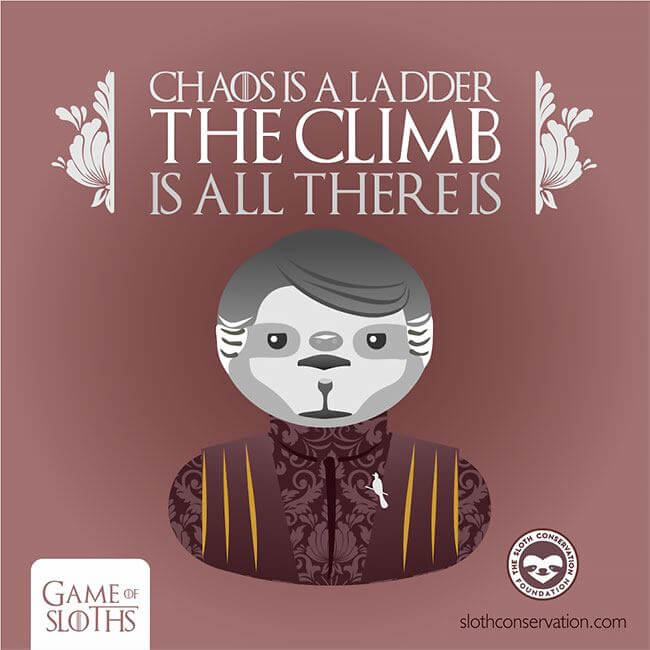 4. A sloth's motto looks like this!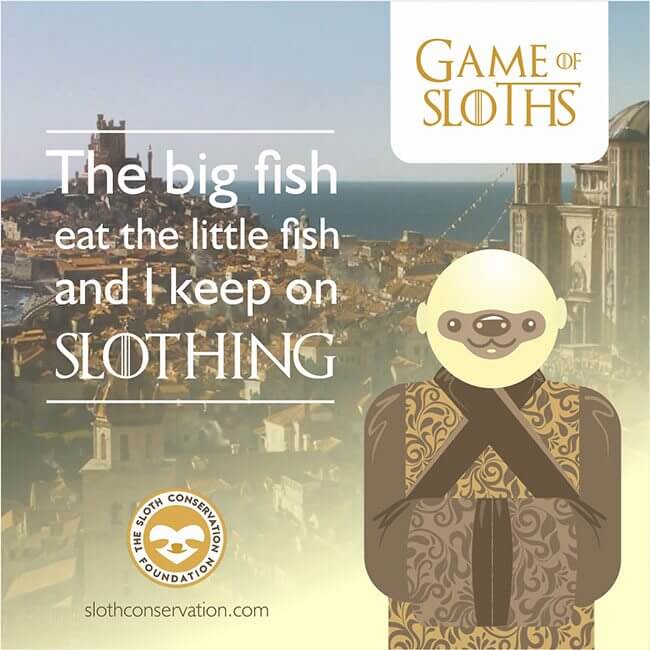 5. Apparently, sloths are also very good swimmers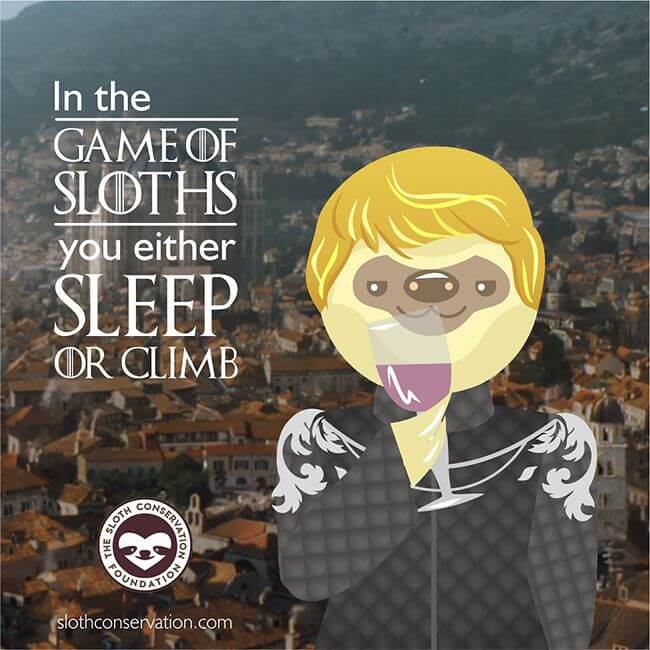 6. The Kalazy of the Targerysloth Family!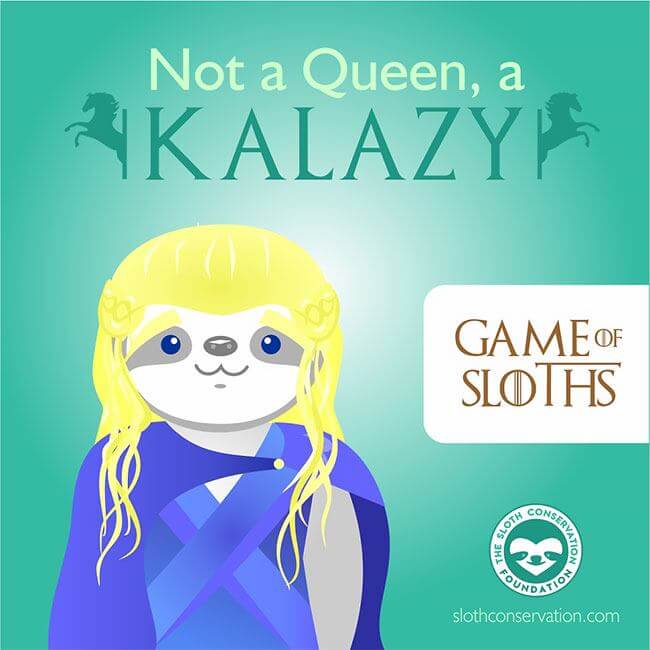 7. Everybody needs to slow things a little from time to time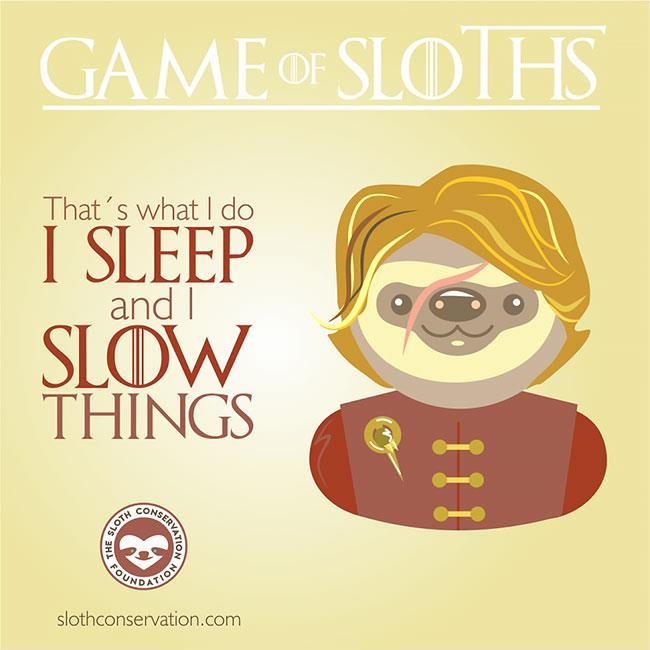 8. The great Kalazy hits again!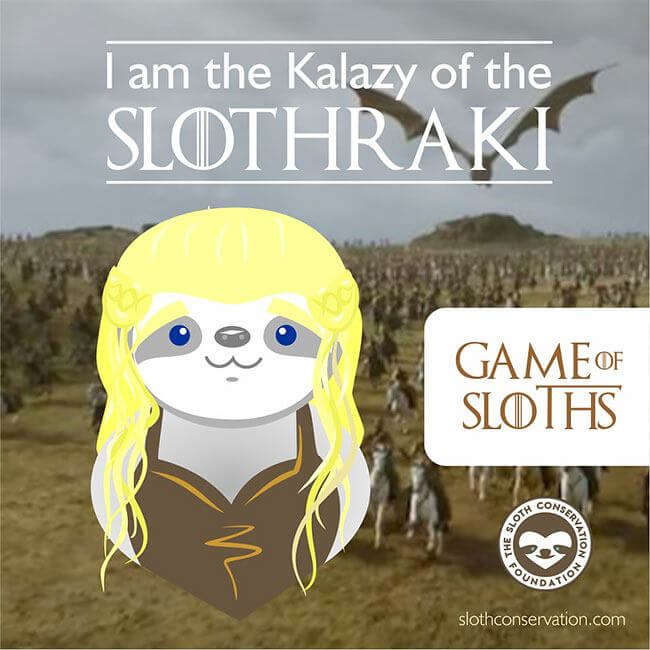 9. Jon Slow has no idea he's a Targerysloth! But he knows he's slow…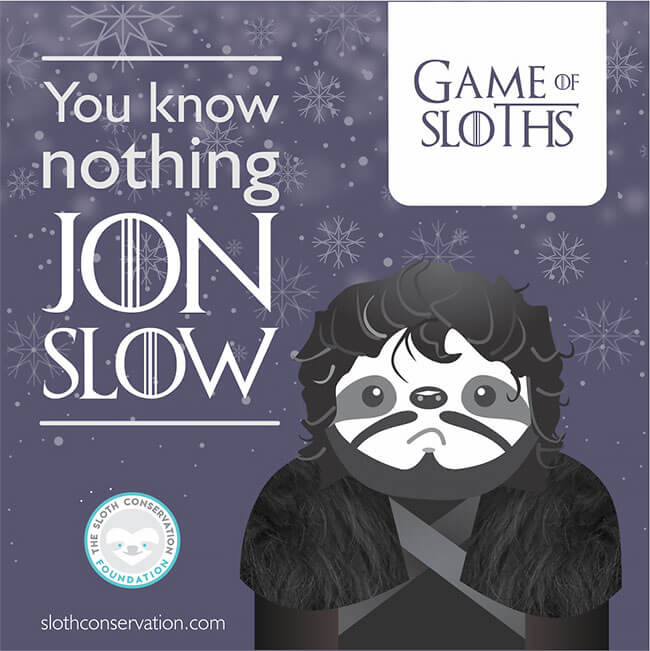 10. Yeah…a decade to reach that wall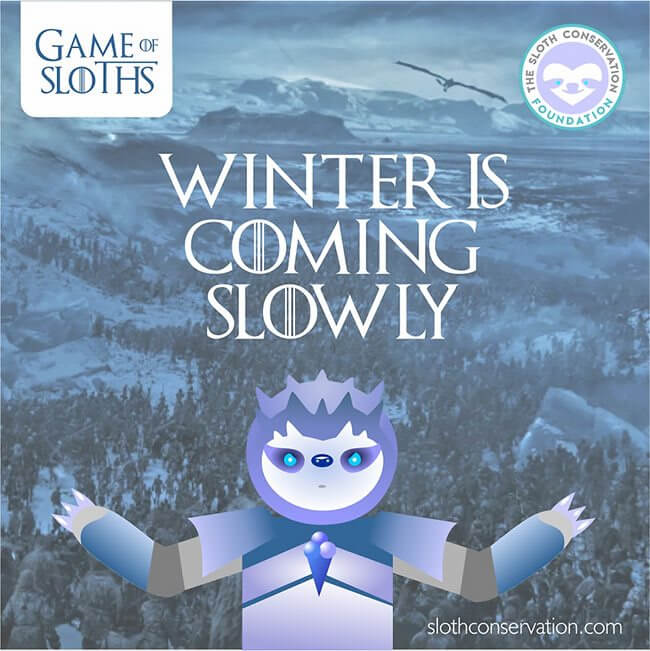 11. One of our favourite sloths!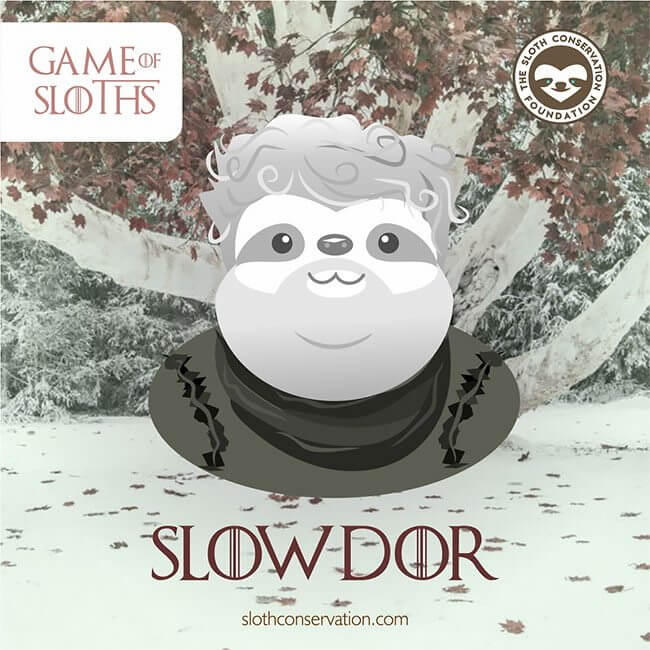 12. A sloth really loves his leaves