Greg Basel and Maria Adams, two photographers from Washington decided to create this adorable wedding photoshoot or funny t rex photos as their theme. You can see the couple doing all the cliche photos of every engagement album like riding a bike together, running through the snow and more. According to the photographers, the couple in the costumes are not really married and they don't plan on being married any time soon. They just wanted to put a smile on our faces and show that " love isn't extinct ". The couple continued: "To make others laugh and smile since there is so much depressing and sad news surrounding us daily, To let everyone know no matter who you are there is someone out there that loves you."
This is a match made in the Mesozoic Era. Two T-Rexes in love, and engaged! What a beautiful sight. No matter how short their arms are, they will hold each others tiny hands forever.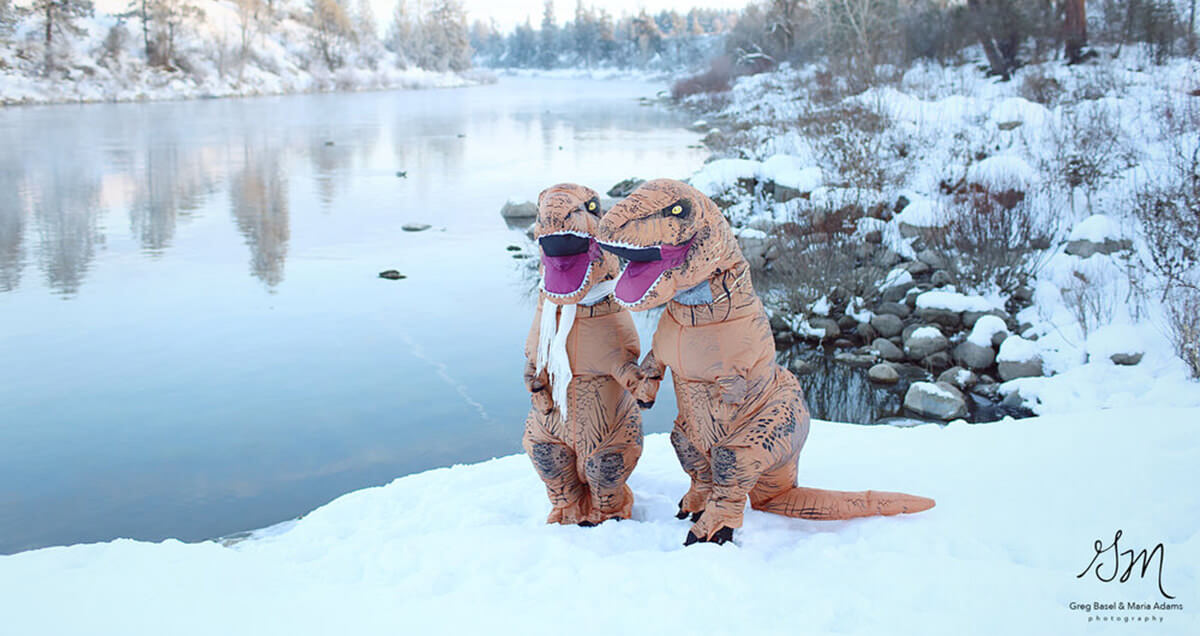 It may seem strange to see giant lizards walking around in the snow. You'd think they'd be freezing, but I guess their eternal love keeps them warm.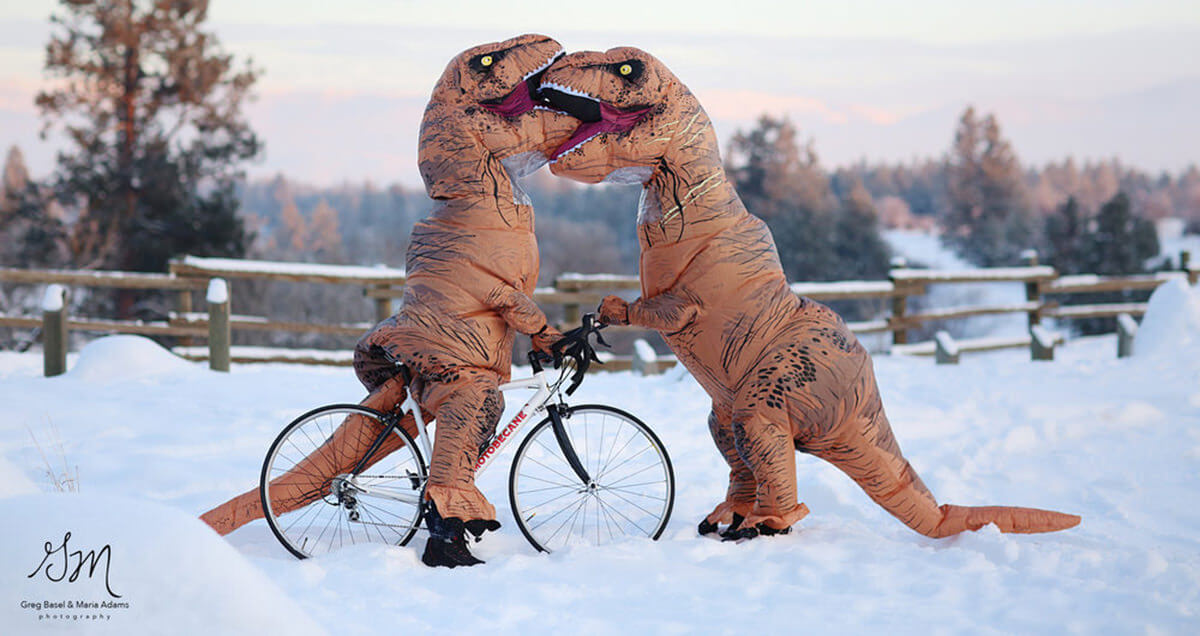 Just

look at all that love in these funny t rex photos. It kind of makes one sick to see such mushy romanticism. But this has to give us all hope that there's someone out there for

all of

us. Someone somewhere loves you.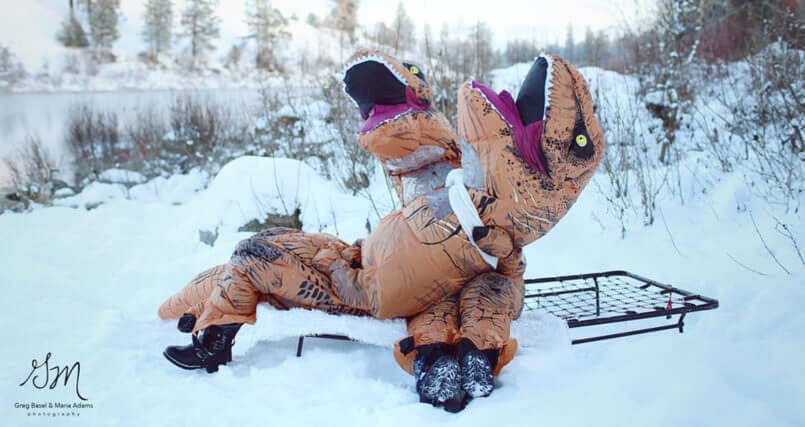 Even if you're scaly and have pretty much useless appendages. There are plenty of prehistoric lizards out there
just

for you.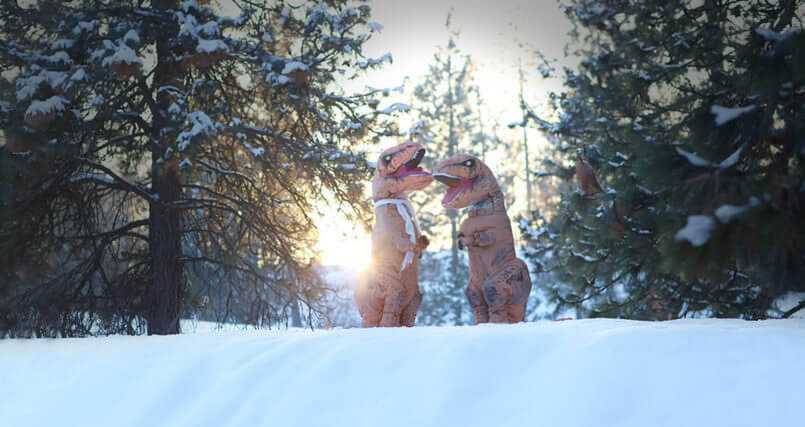 So take your pic. And when you finally find them, take some ridiculous yet sweet photos like these. Skip over the facebook selfies.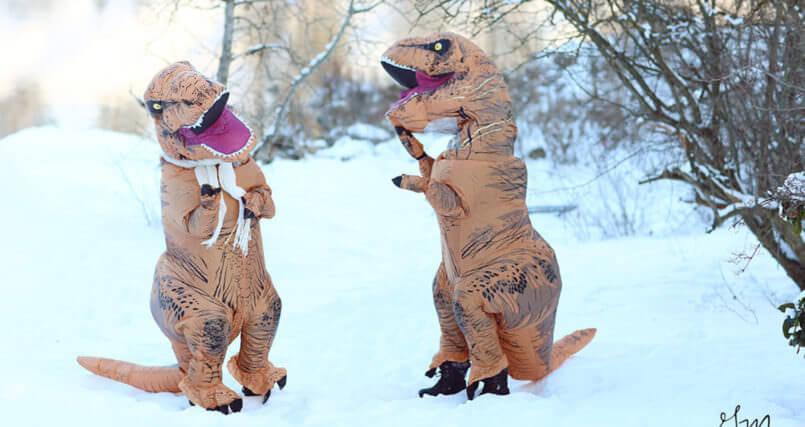 Be classy and get a photographer.
Maybe

there's a pterodactyl you know that has a photography business.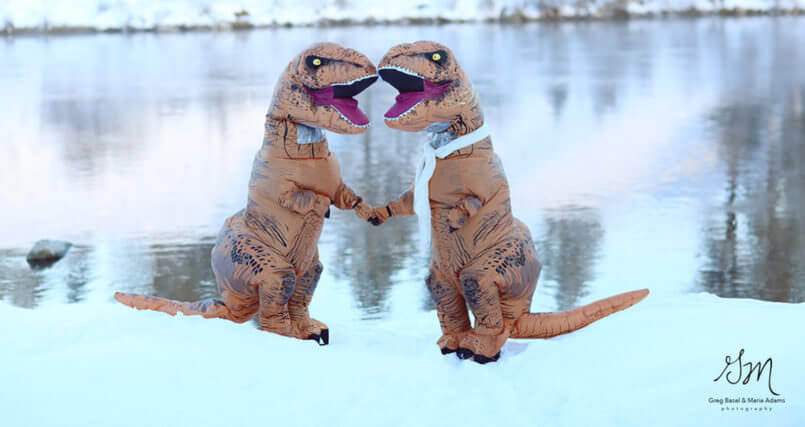 Take a look at these charming  funny t rex photos and endless love birds and let us know what you think in the comments section.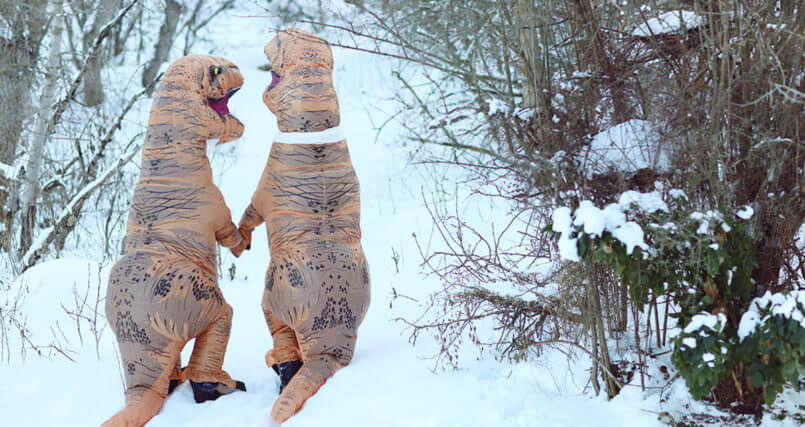 You gotta share these funny t rex photos of engagement just to make a friend smile
Source: link