Everyone always "oohs" and "ahhs" at the flowers at a wedding. Aside from the blushing bride, it's the main attraction. But Sarah Mallouk Crain and her now husband Matt Crain decided flowers weren't going to cut it. Sarah and Matt are lovers of animals and decided for their wedding, the wedding party would be holding rescue puppies instead of flowers.
Is this not the best, most unique idea you've ever heard? Sarah works for Pitties Love Peace, a rescue organization in central Pennsylvania. This idea of posing for photos with puppies instead of flowers is a real crowd pleaser. This may even increase publicity for the rescue. According to The Dodo, the puppies were very well behaved and fit in perfectly. No disasters you'd expect with a parade of puppies, just cuddles, and kisses.
This wedding should be an inspiration to all to adopt an animal in need of a home. Take a look at these adorable images from the wedding by photographer Caroline Logan. Leave your thoughts in the comments section. Would you rather have pretty flowers at your wedding or sweet little puppies? I think the answer is obvious.
The bride works at a rescue organization and that's how she came up with the idea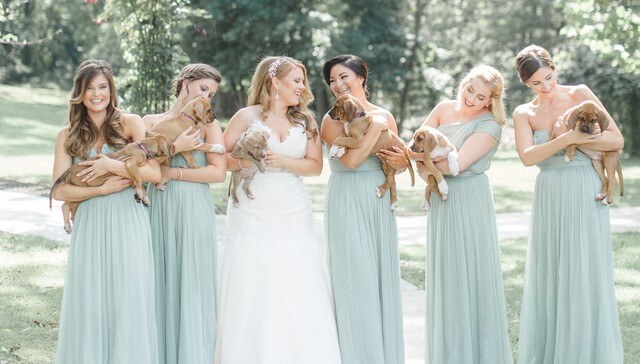 The bridesmaids look pretty happy with this new arrangement, should this puppies instead of flowers trend catch on? YES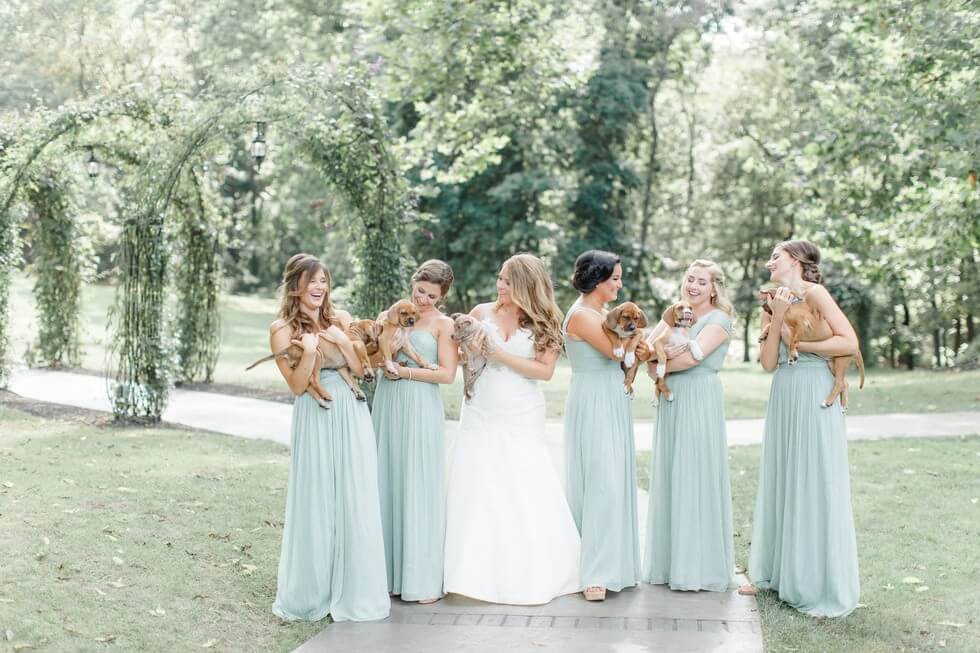 The puppies behaved perfectly, and no accidents happened while taking the photos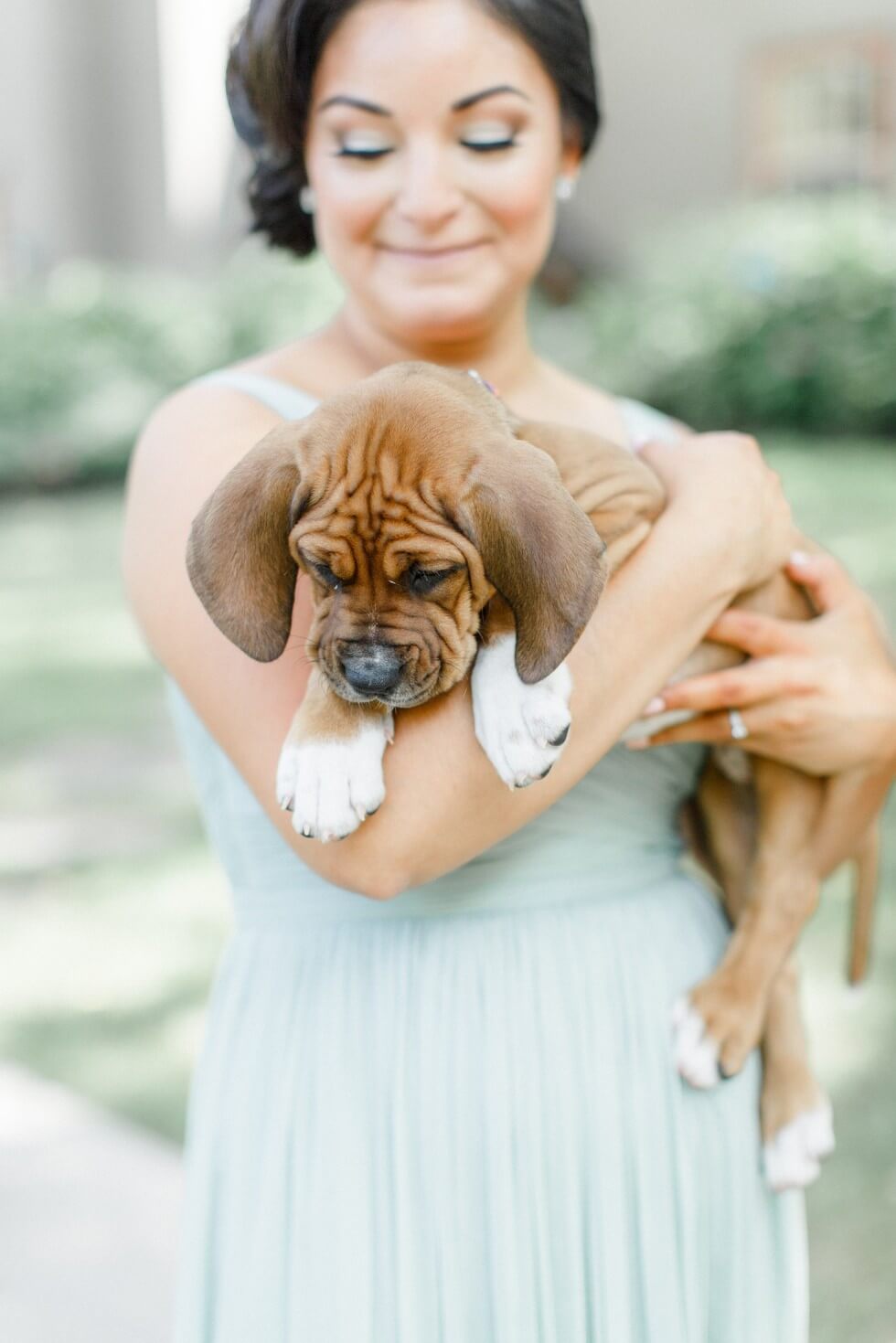 Making a bride happy on her wedding day is an important thing, these puppies surely did a good job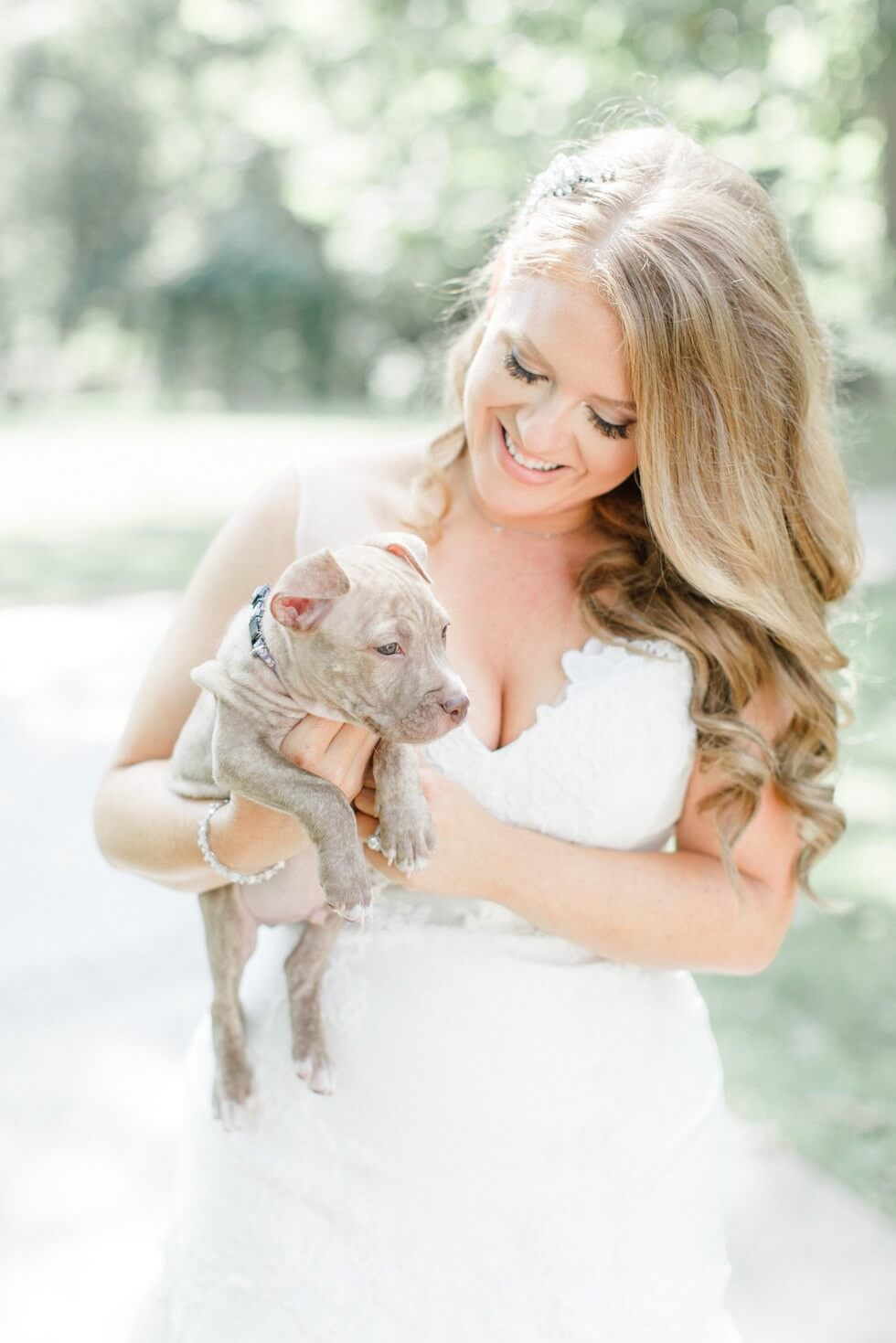 Don't forget about the groom. Him and his buddies had a blast as well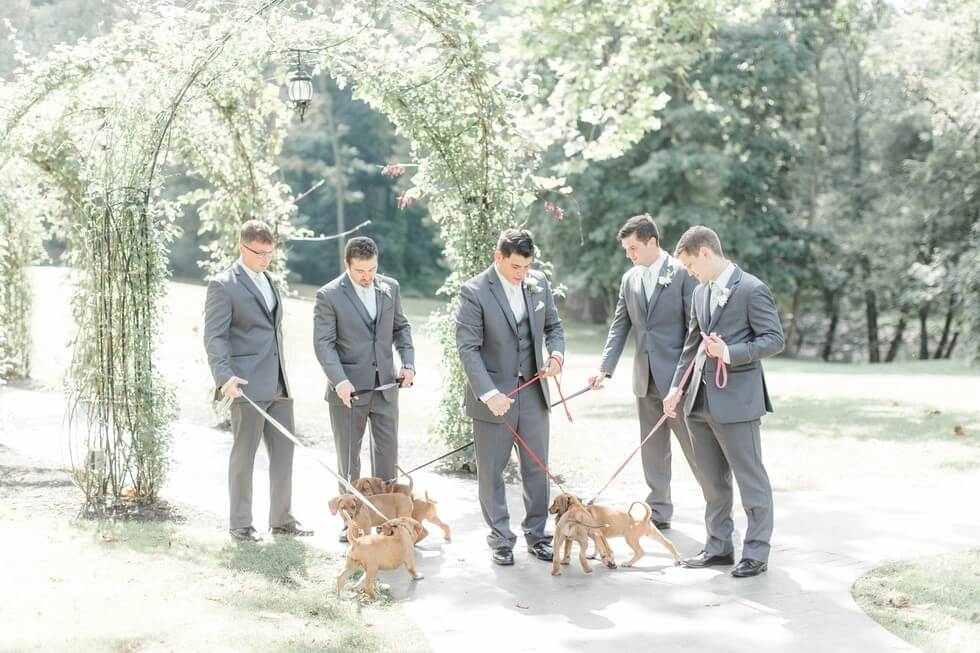 If even just one puppy got adopted by this cool idea, it was all worth it, Adopt don't shop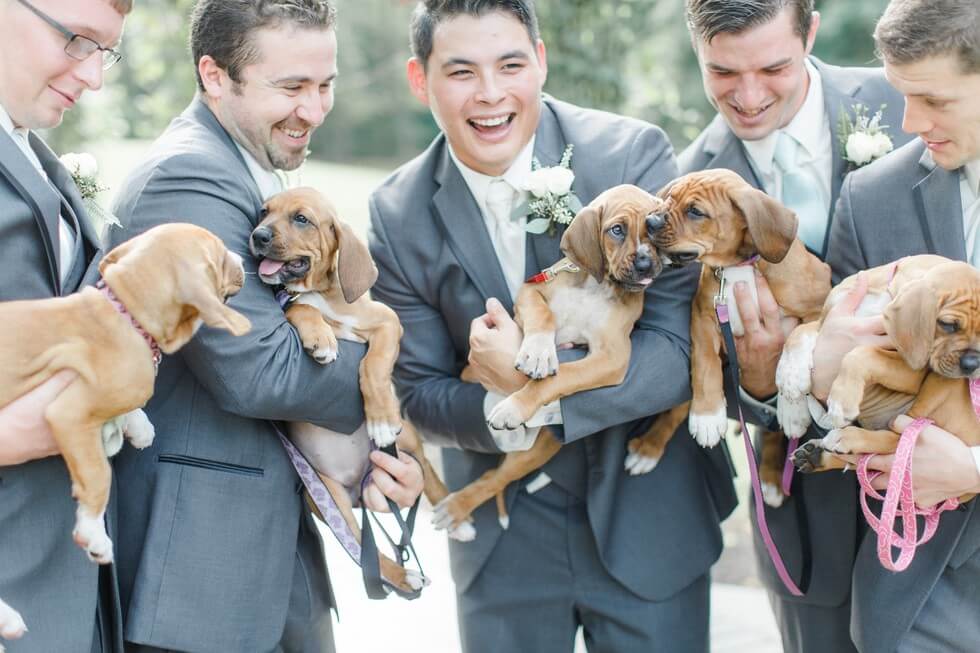 Share this post with your friends to raise awareness to animal adoption, some animals just a need a loving home
Source: link