Ordering a custom cake is no easy task. Anyone who ever had the task of giving the writing text on the cake topping to the bakery knows the fear of being absolutely 100% clear on what they want because often the bakery hears something else and the results can be hilarious and sometimes out right embarrassing. If you have more examples of failed cakes you would like to share, be sure to send it to us and we will gladly add it to this hilarious list.
Another thing to look out for is to not be too literal, sometimes bakery follow your instructions to the tee, which means they can write the word comma instead of just using a comma because they just don't work their brains and follow like robots. It's a delicate line between brains and insanity that you need to follow to succeed in ordering the perfect cake. For all that trouble wouldn't it be easier to just make the whole cake yourself? Something to think about. This list of cake decorating fails shows that ordering a cake is not as easy as you think.
1. Hannah Montana cake decorating fail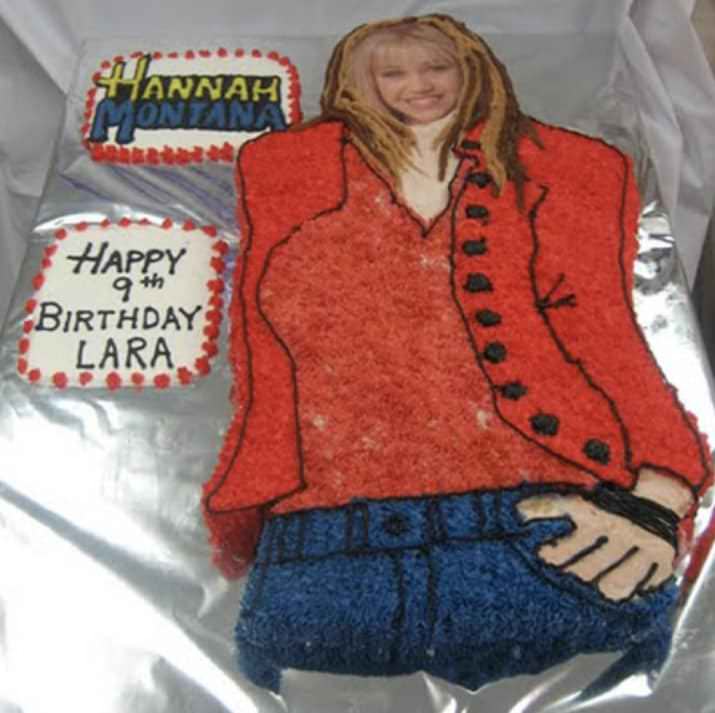 2. This just looks really bad
3. LMAO! They wrote comma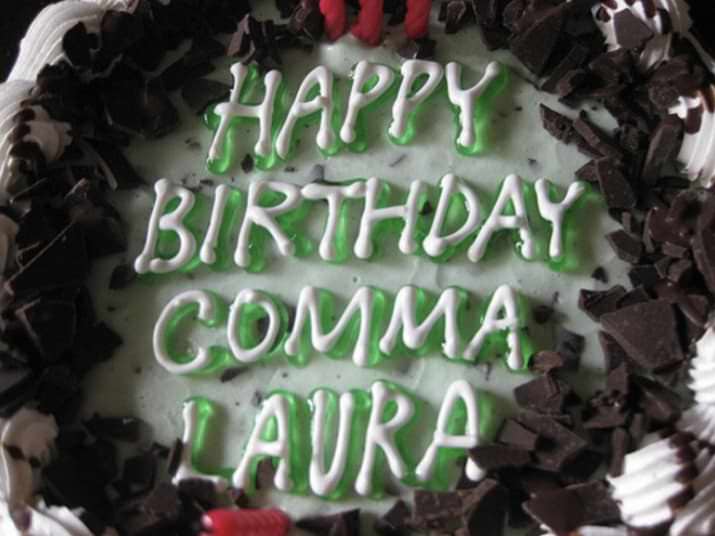 4. Are you asking me or telling me?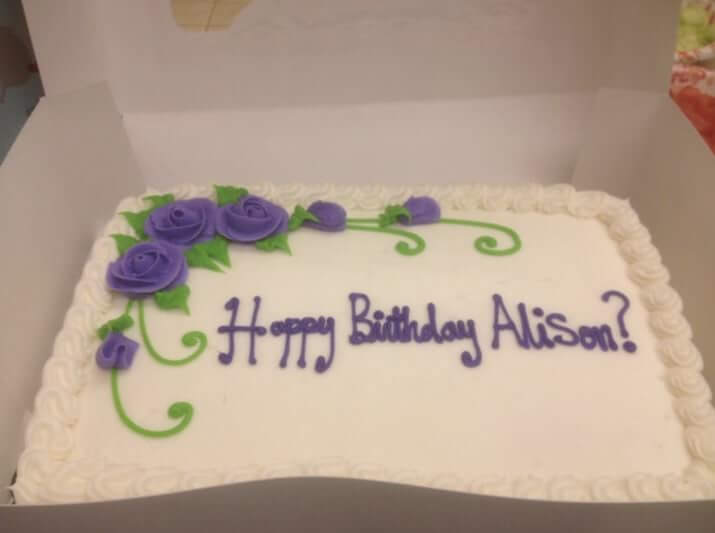 5. Comcat?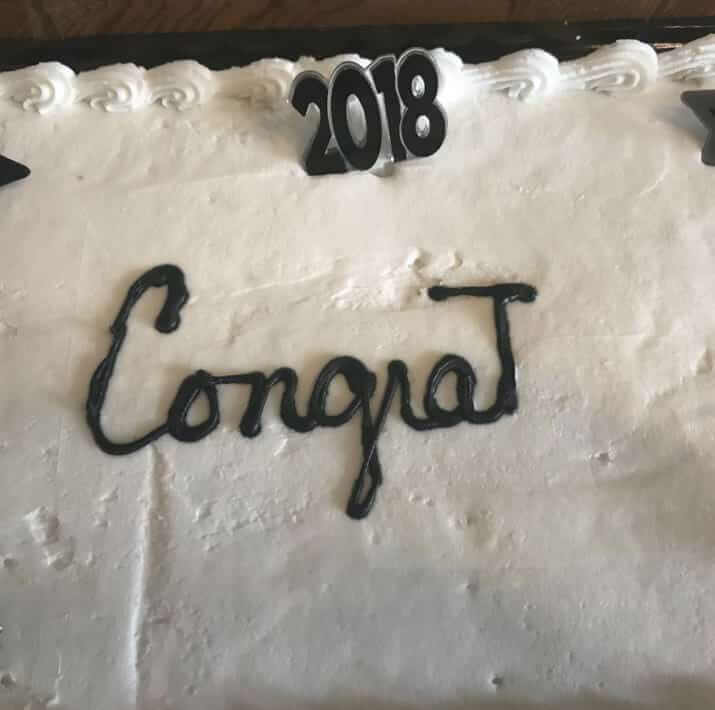 6. What's with the cat on her head?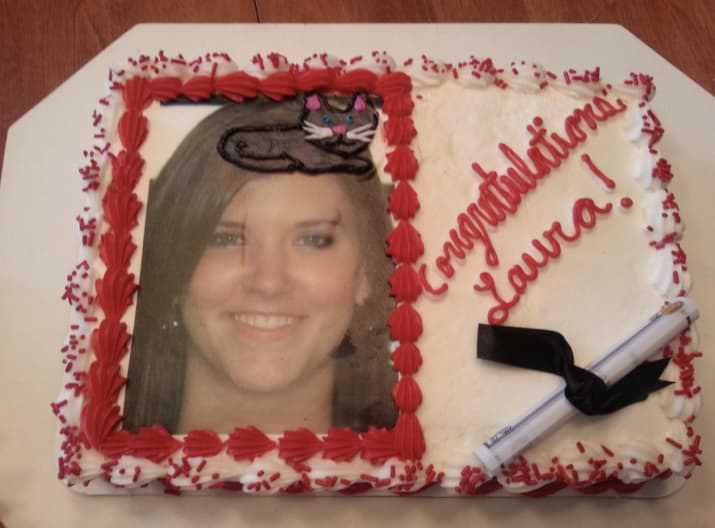 7. What purple? Just give me the cake as is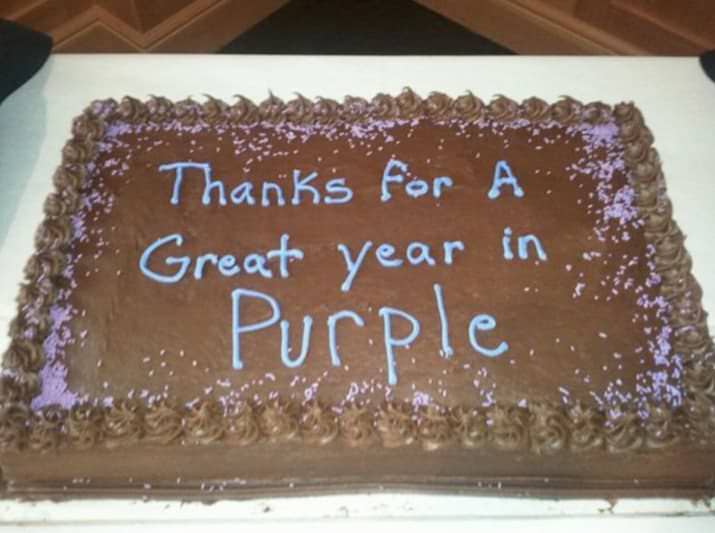 8. Is that even a word? No it's not, such an epic fail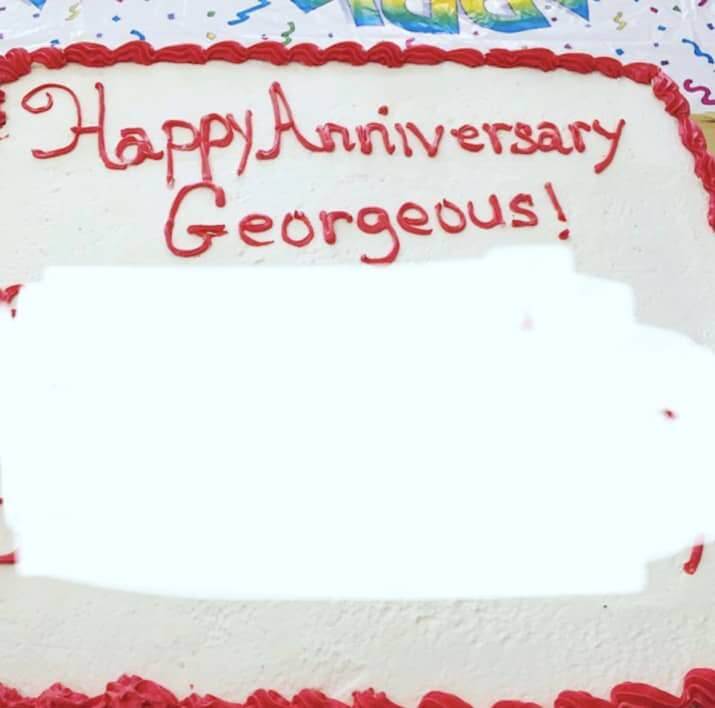 9. The cat is not amused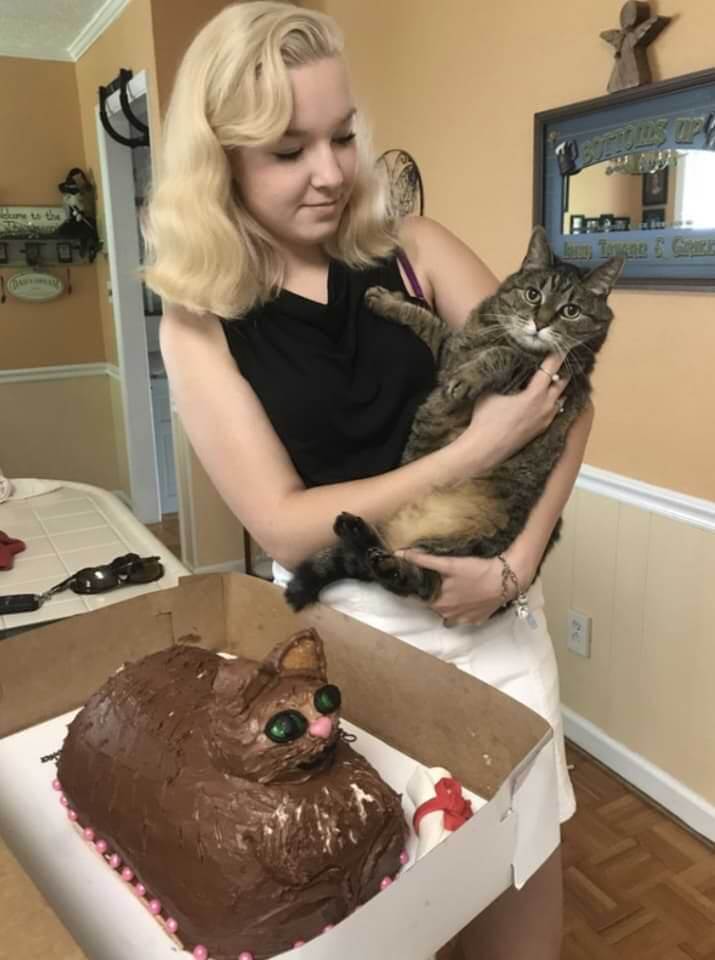 10. Nailed it? Not so much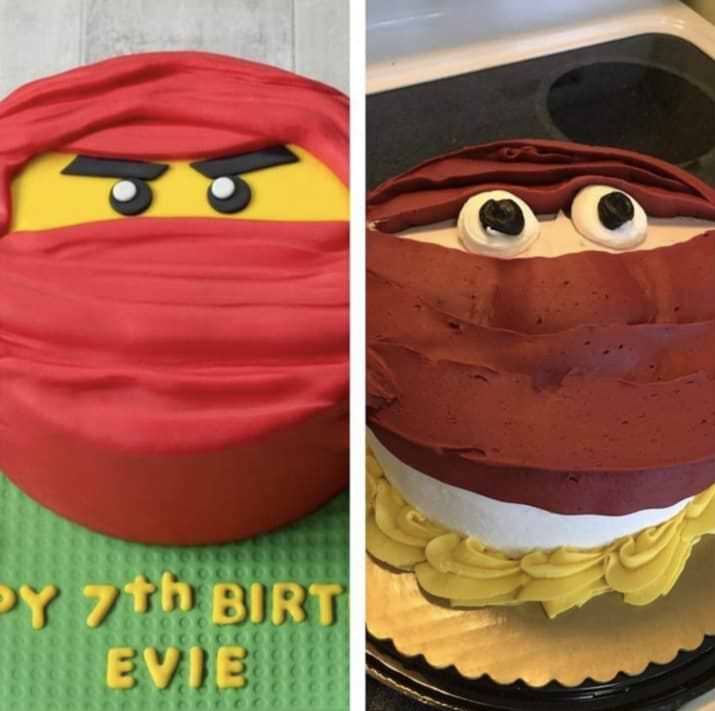 11. Is it me, or they got his name wrong at first and fixed it?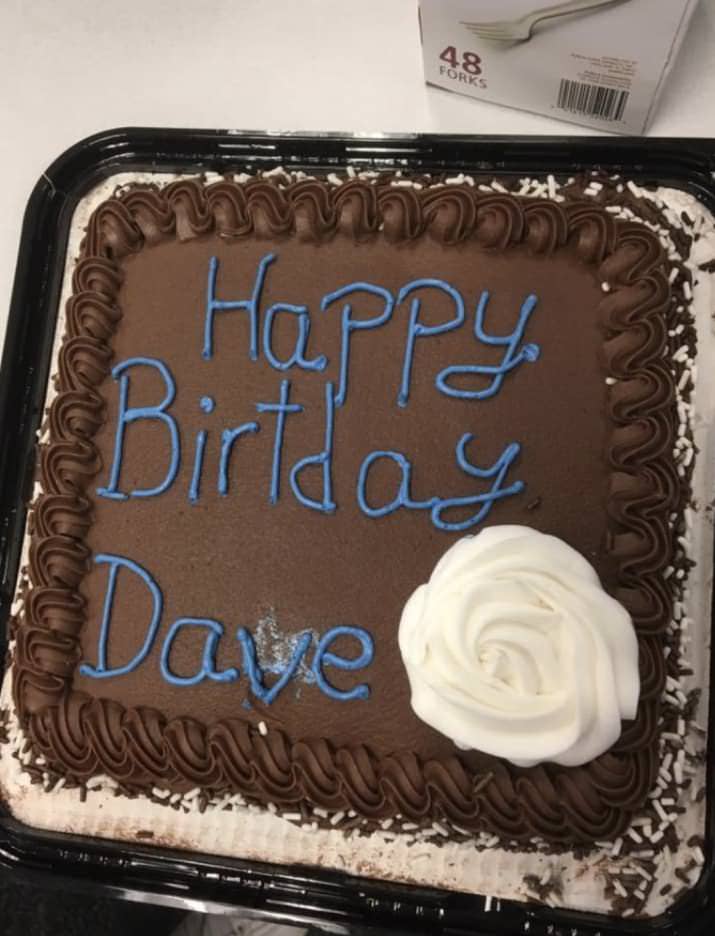 12. Graduation cake looks nice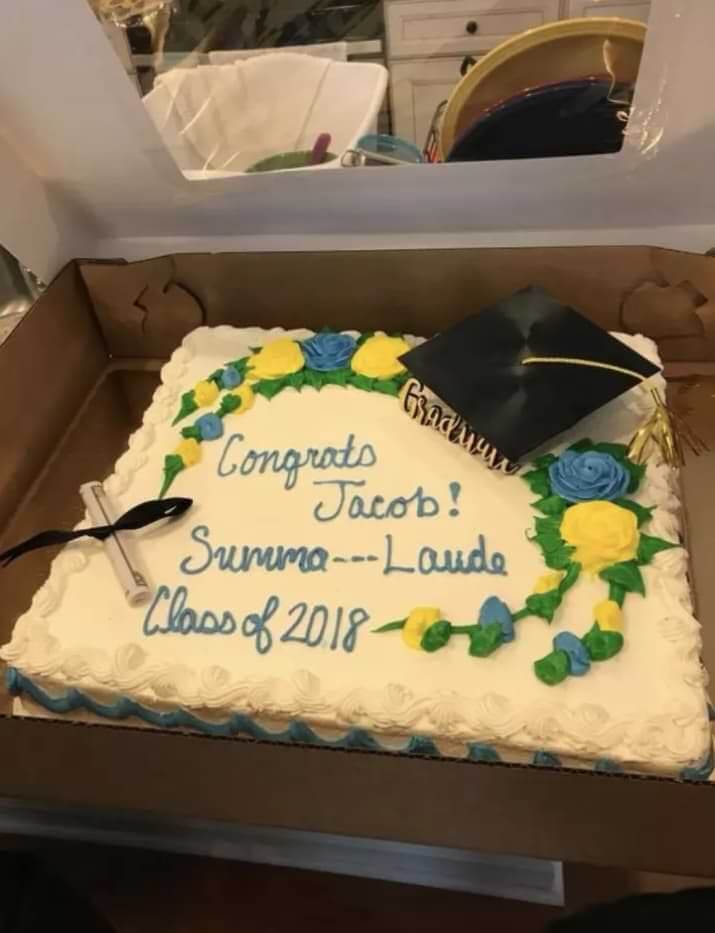 13. Picture of a cake as topping for the real cake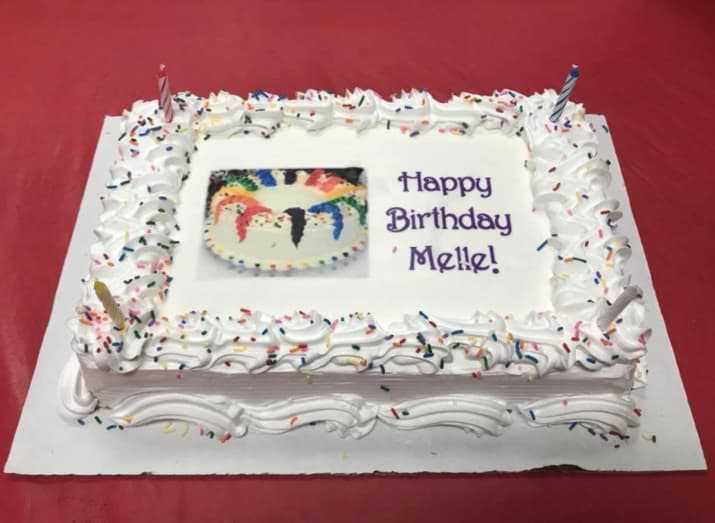 14. Probably a birthday cake for someone in construction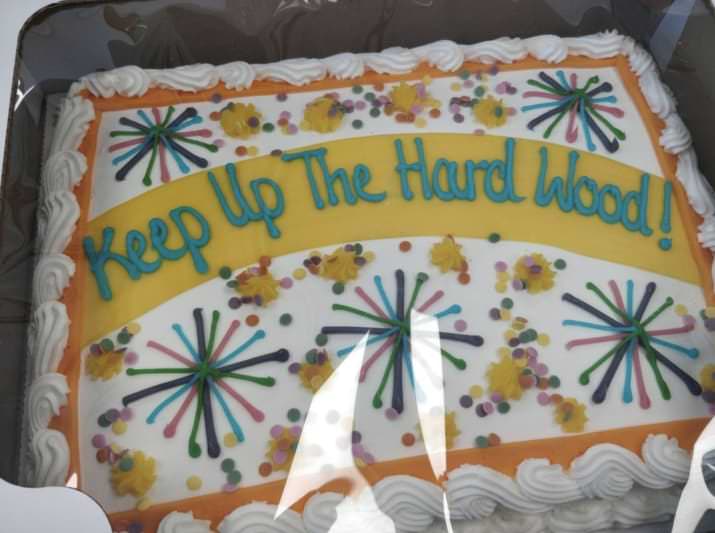 15. LOL – They had nothing to write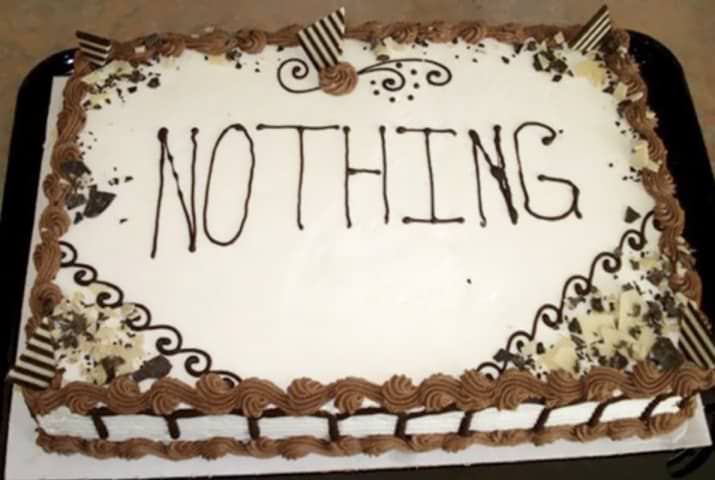 16. Someone should give this bakery a medal because they won failing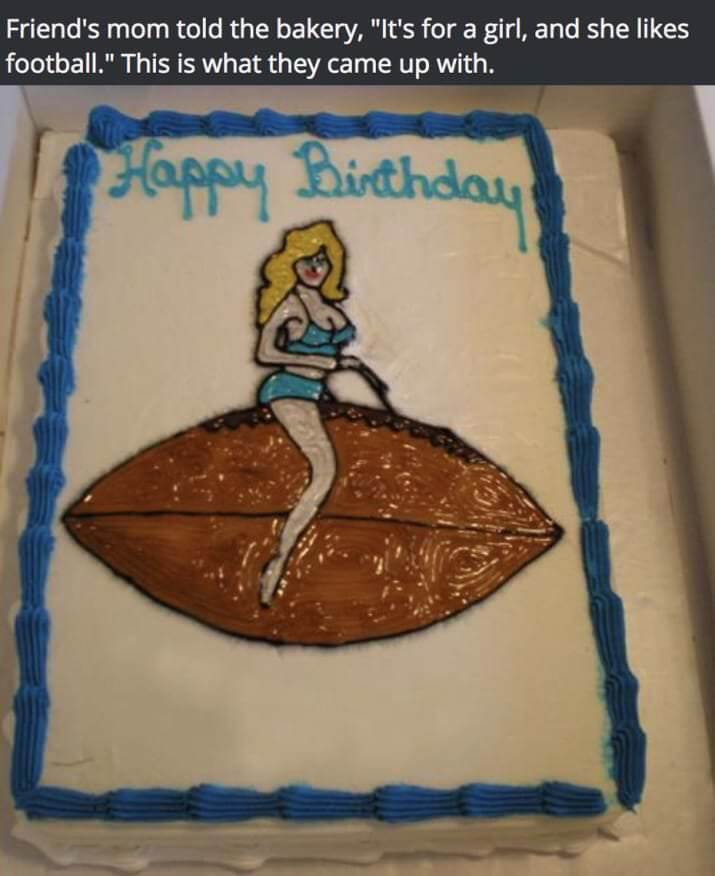 17. What were they thinking?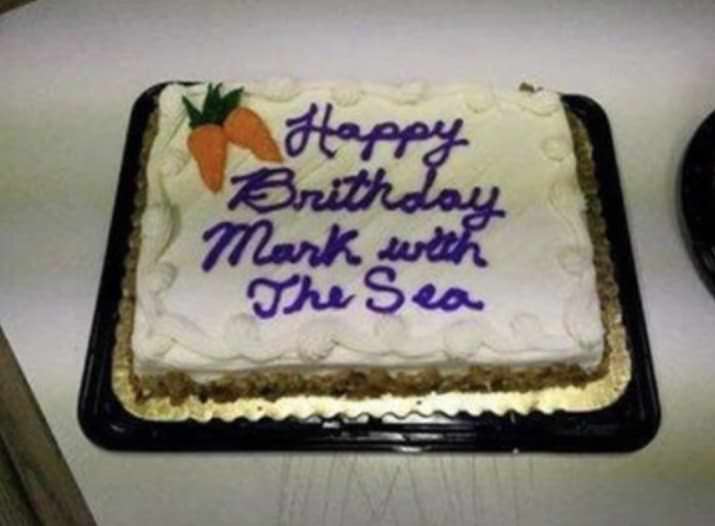 18. Following instructions…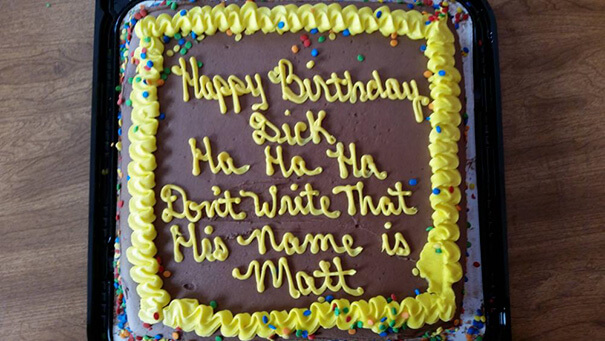 19. The picture that was supposed to be on the topping was in the flash drive…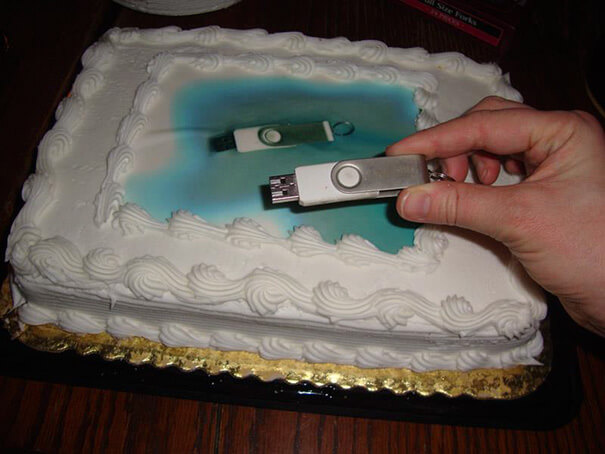 20. Sent from phone…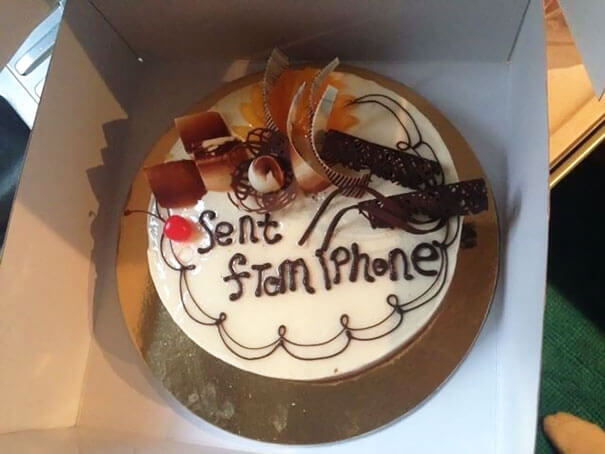 21. Instructions unclear, bakery followed them anyway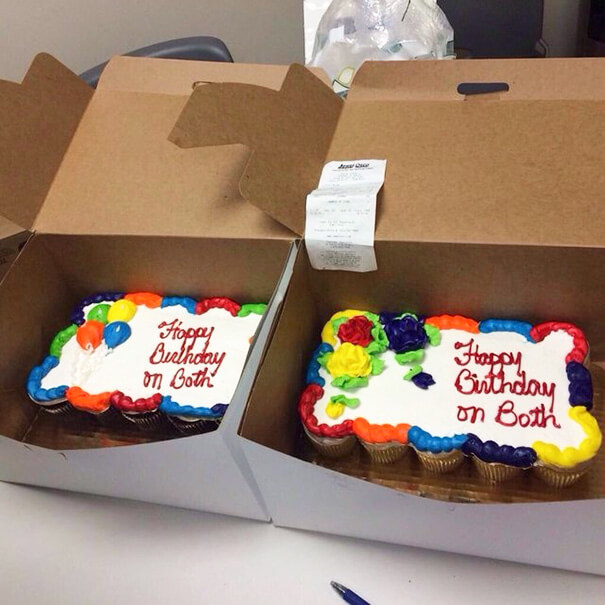 22. " OK. "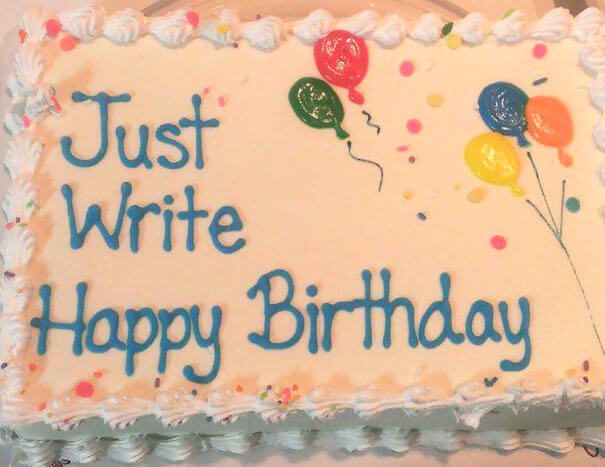 23. He wanted sprinkles on the cake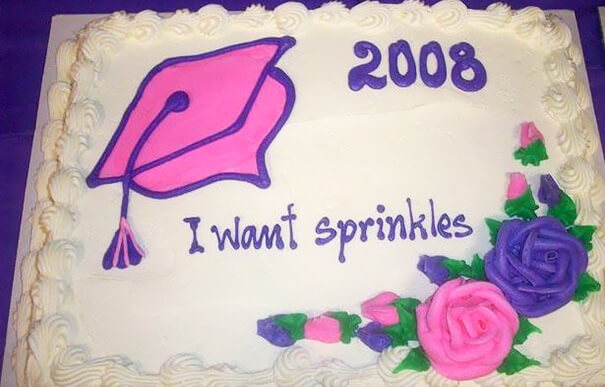 24. This is just too good to look at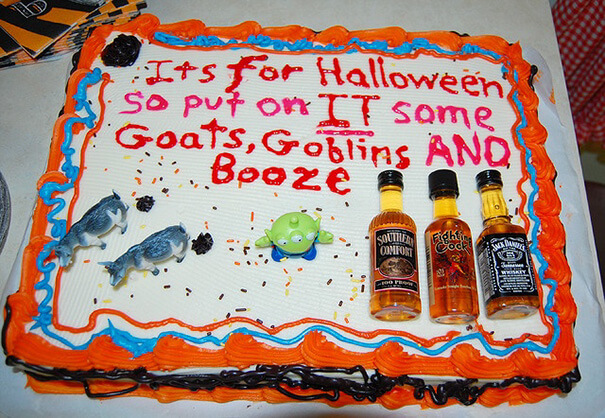 25. " Write Nancy in caps " Sure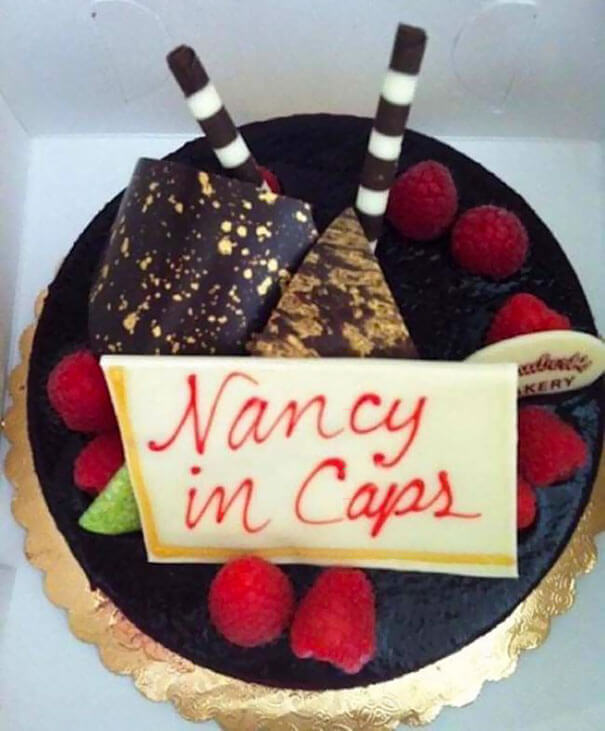 26. The image for the cake was sent by email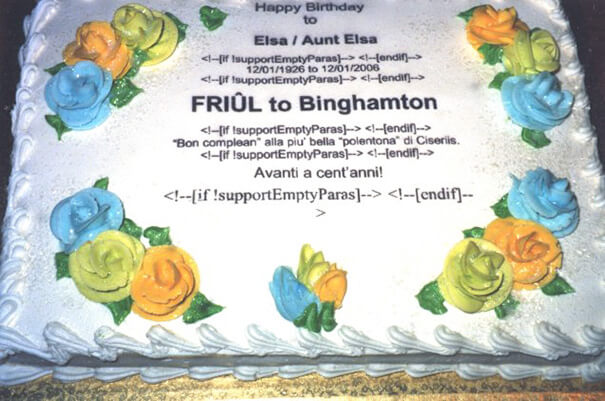 If you enjoyed these cake decorating fails, be sure to see these epic pinterest fails