Some of us like to write diaries. We like to tell the story of our lives, we make notes, we put our thoughts in ink, we create, we confess to a secret piece of paper. But Elena Limkina draws in her diary and she does it exquisitely.
The Moscow-based artist makes sketches of almost everything that is beautiful around her: from animals to architecture, from flowers to different human objects and also human's body parts. All these blend together beautifully and unexpectedly in her artist diary. Would you ever think that a raven, two wild cats, a vulture and a moustache man statue would go very well together in a sketches diary? Well, you can convince yourself, they do in the pictures below.
Limkina is a very interesting and versatile artist. She is interested in various types of mediums and materials. She is a painter, in the first place, but she also likes to experiment with other forms of visual art, such as dip pens, like in the sketches below. Her favourite subjects are different Baroque decorative elements, botanical illustrations or anatomical studies. The details woven into these drawings are mind-blowing and her take on the subjects is unique.
If you're wondering why she's this versatile and her style so eclectic, you have to know that she's been interested in art ever since she was a child, when she "escaped from the garden to a nearby preschool watercolor studio". But, somehow, she ended up studying medical engineering. Today, however, she is back in business and taking care of her passion, illustrating, drawing and painting and sharing her works with the whole world through Instagram. You can also find her sketches on Etsy, here
Just scroll down below and take a closer look at the diary of an artist. You shall not be ashamed of your own diary if it doesn't look just as good as this one. We are not all talented in the same field and some of us might still be looking for their talent. While doing that, why not admire somebody else's work? More info: Elena Limkina website
Artist Elena Limkina creates magical drawings in her diary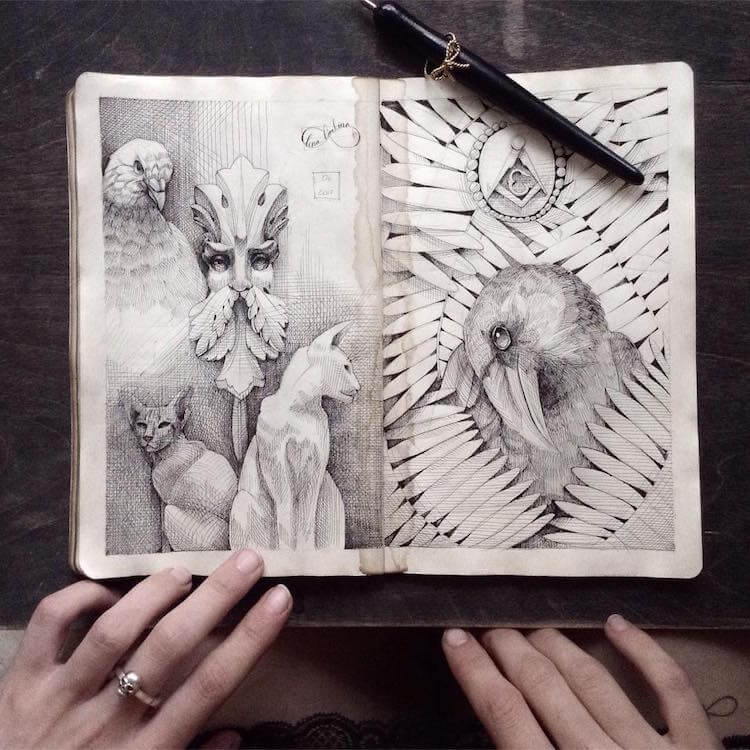 The moscow based artist doodles on every page of her book, every time it's something different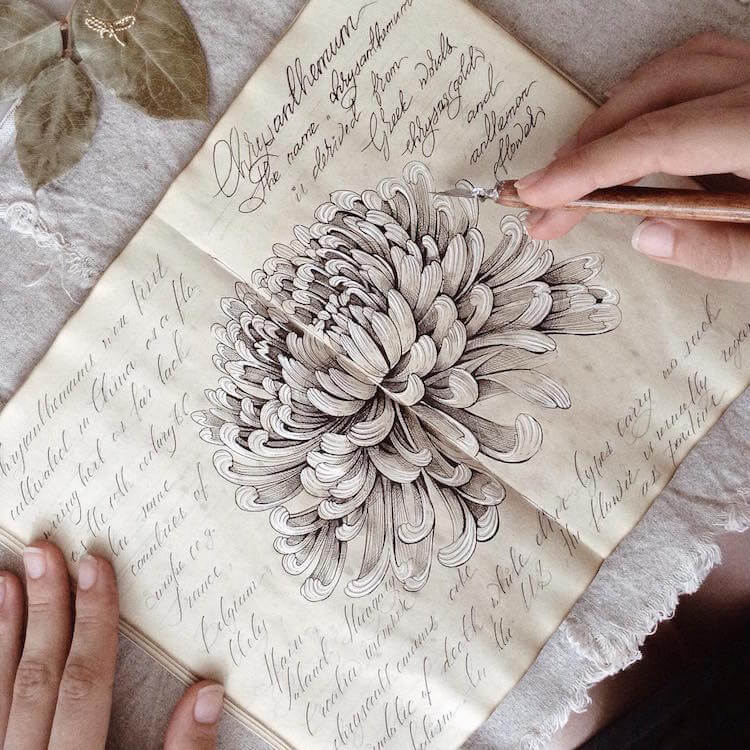 It's easy to see that her work is so detailed and creative that it turns the diary into a book of sketches or art illustrations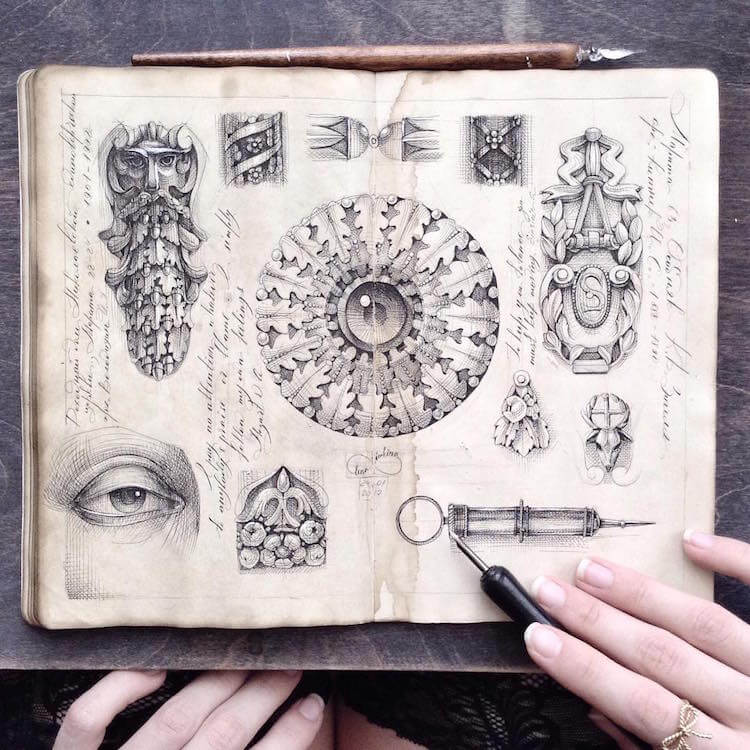 We love the fact that all the work is done by a single pen in black and white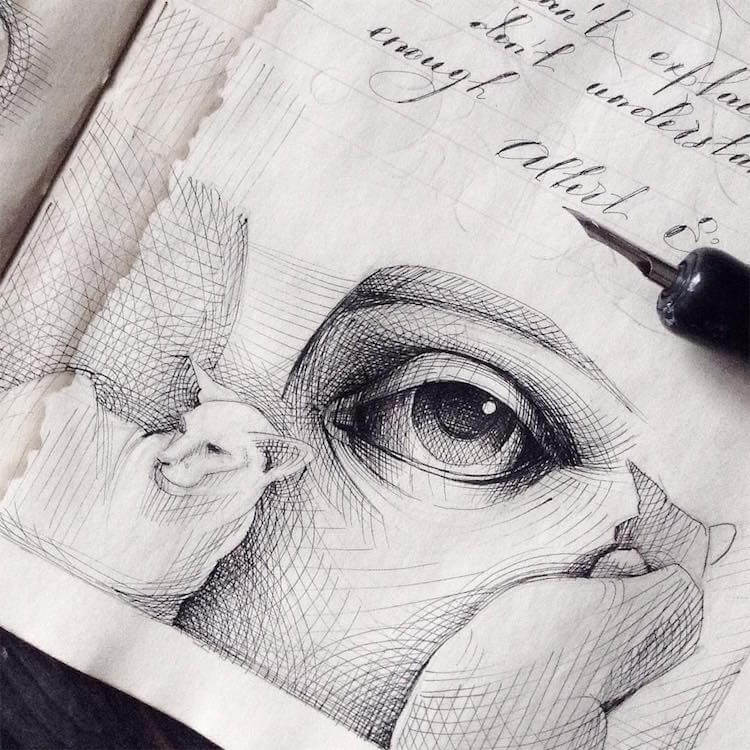 Interestingly enough, Elena has studied medical engineering before turning her focus into art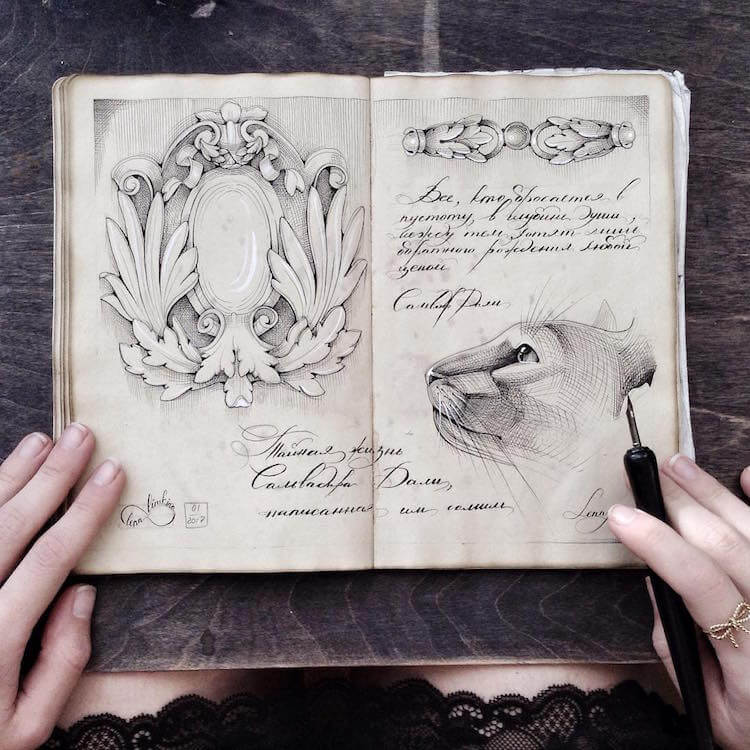 She has a passion for creating watercolor illustrations, botanical illustrations, jewellry illustrations and more, Elena has been painting from childhood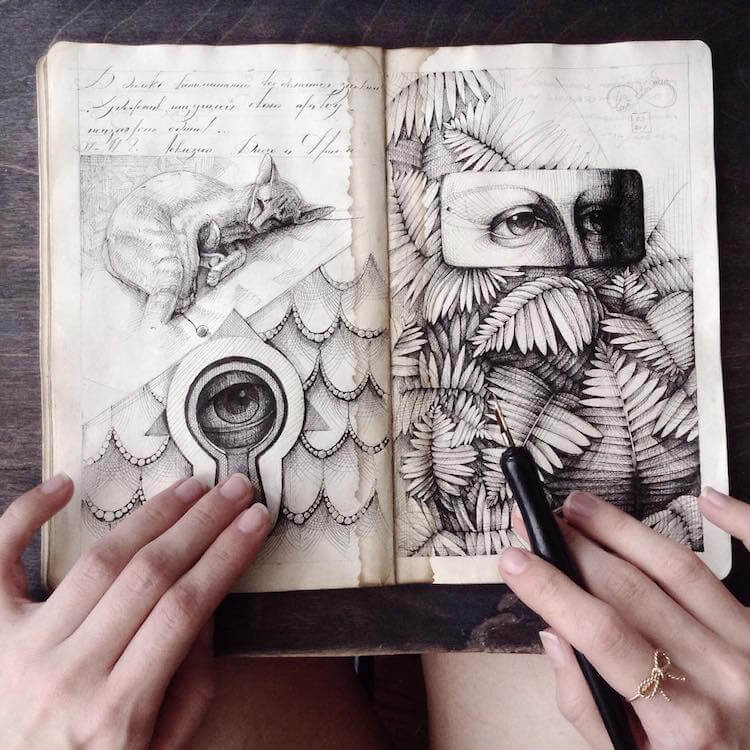 Her talent landed her jobs at creative magazines and big brands using her help to sketch amazing designs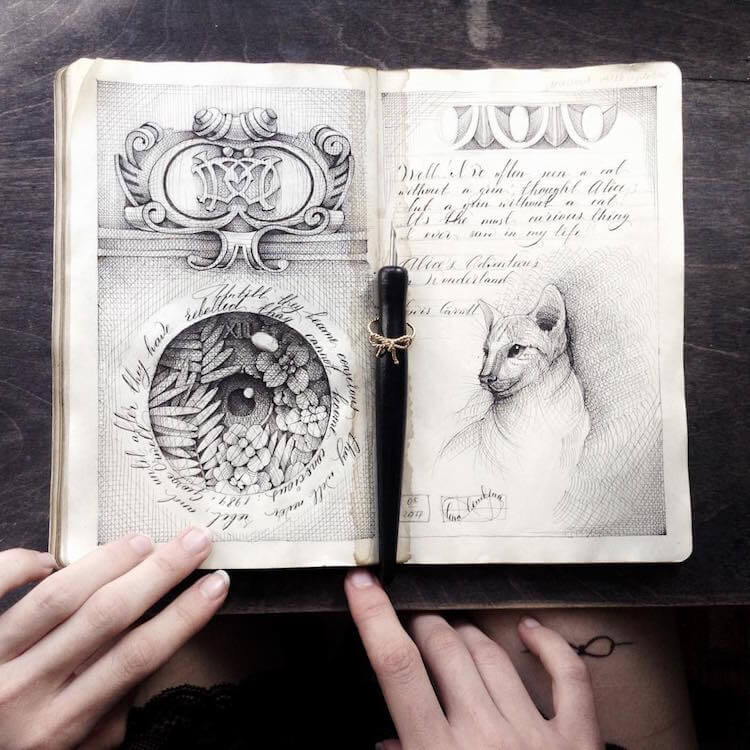 Keep scrolling down to see more of her art diary and work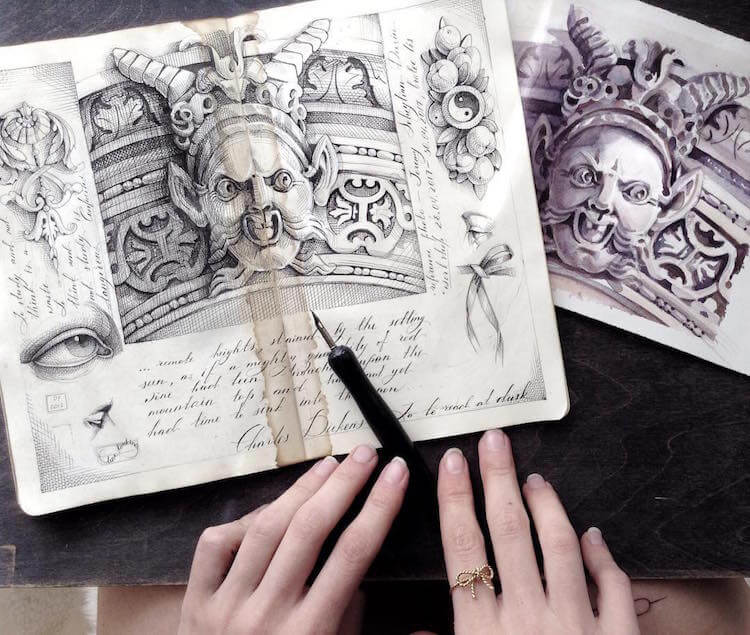 [the_ad id="83004″]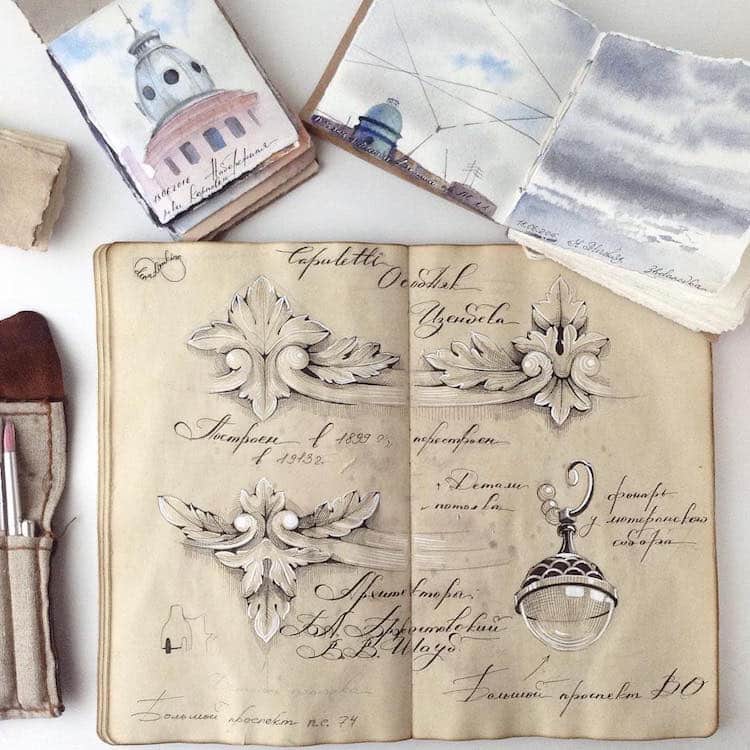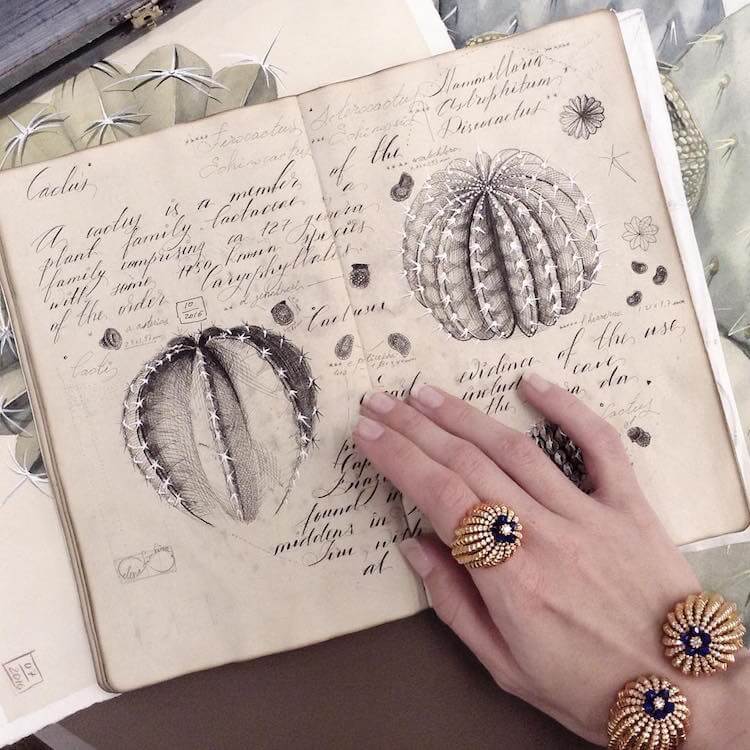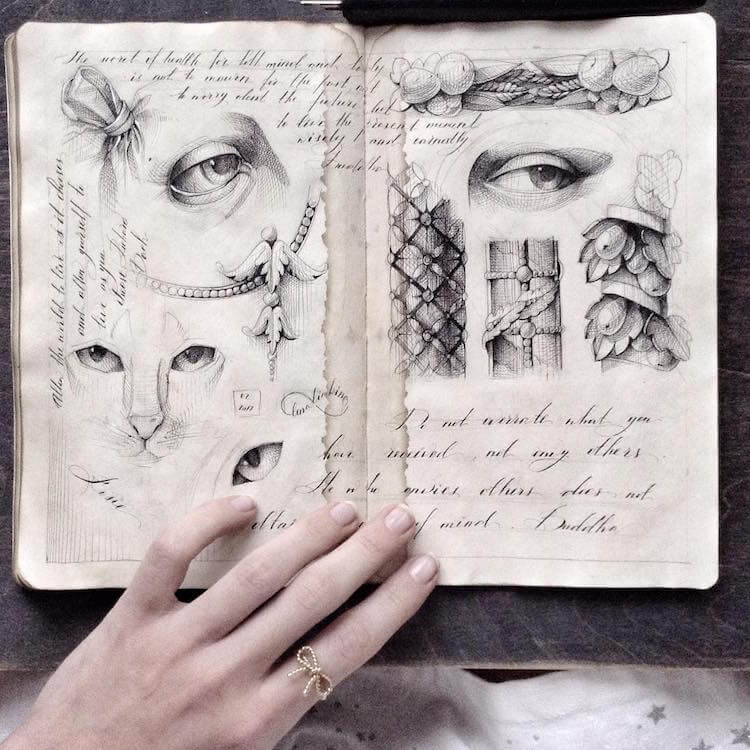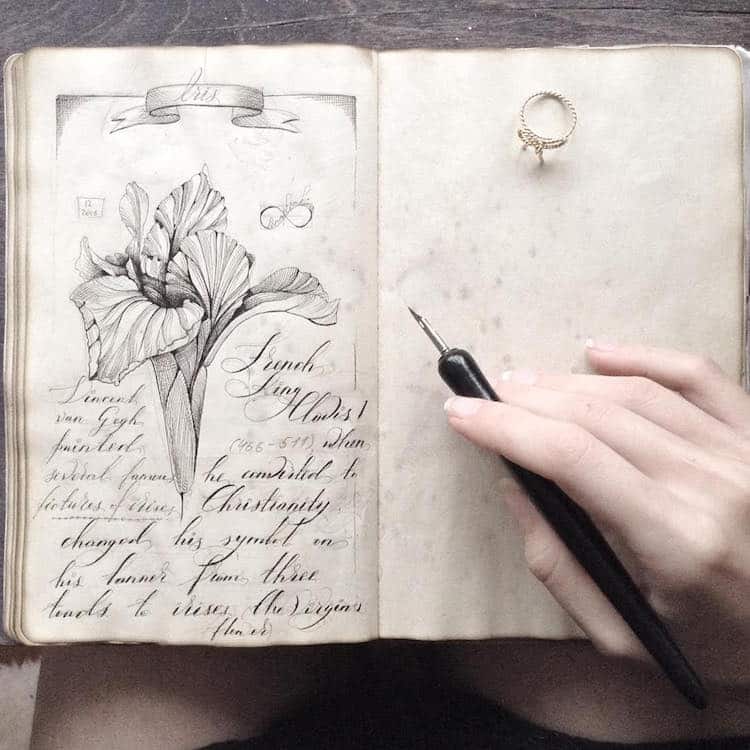 [the_ad id="77755″] 
[the_ad id="77756″]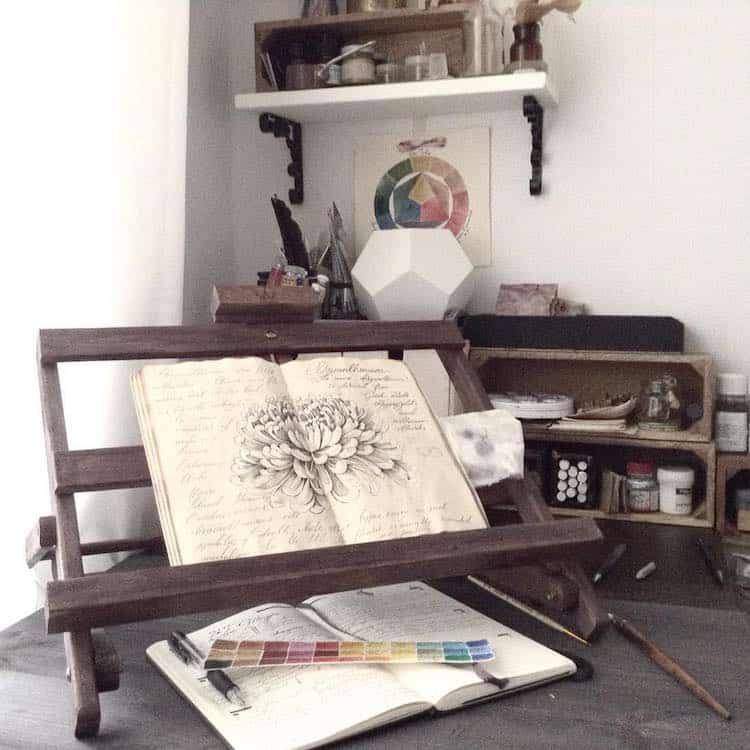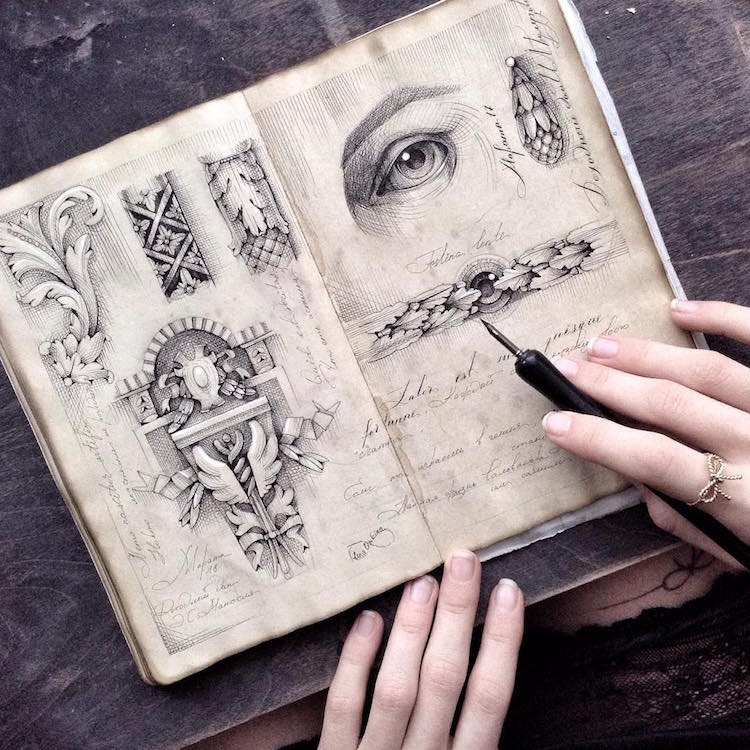 Here is Elena Limkina