Have you seen Domino? The Deadpool 2 mutant mercenary? She is an exceptional marksmanship and also possesses mutant probability-altering powers. According to the comics, she is the partner, confidante and love interest of the superhero Cable. And, since we've got a look at Zazie Beetz playing this character in the upcoming Deadpool 2, now we get to have a look at Cable.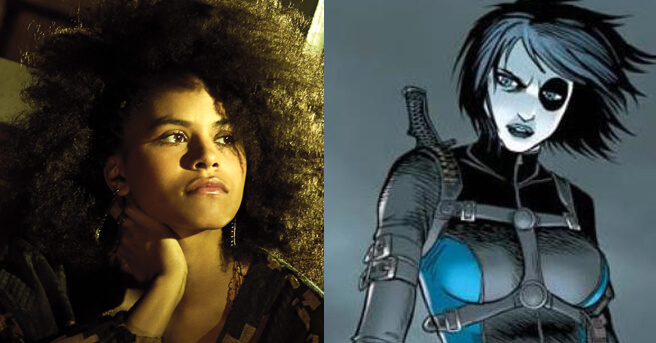 Cable is a lieutenant in his militant group X-Force and a member of X-Men and also Deadpool's long-time comrade and time-traveling maniac. Why time traveling? Because he has been transported as an infant to the future, where he became the warrior we know and then he returned to the present. Cool, right?
Ryan Reynolds seems to be the one in charge with gradual revealing of the Deadpool 2 happenings, since, again, he posted a teaser image on Twitter with the caption: "We all have that one, grumpy, heavily armed Uncle from the  future #PremiumCABLE #JoshBrolin". So, Josh Brolin will be the new Cable from Deadpool 2. What is even better,  is the picture that we get of him and which you can see here.
We all have that one, grumpy, heavily armed Uncle from the future. #PremiumCABLE #JoshBrolin pic.twitter.com/JV3yBIIPQH

— Ryan Reynolds (@VancityReynolds) August 7, 2017
[the_ad id="71925″]
Also, the social media didn't stop there giving us some hints. Cable's co-creator, Rob Liefeld also posted a picture of Cable on Instagram. He looks bad-ass from that picture. We love the big gun, the iron hand and, also, what appears to be a teddy-bear pistol? We shall see. He looks tough, but also a funny guy and we can't wait to see him in action. Also, the eye, the eye says we're going to get some kick-ass scenes coming from this guy. If Domino's design for Beetz's costume has an interesting twist to it, Cable's appearance  stays close to the comics source, and it looks very exciting.