If you mix a drywall contractor and an artist you get artistic creations that you never knew existed. Bernie Mitchell is one of few that has the talent of creating art pieces. He is also a master at being a drywall contractor, giving you the drywall compound art creations.
The artist from Ontario, Canada has made it possible to bring the beautiful view of nature in the comfort of your home. But you might be wondering, what makes this art method any different from paintings hanged of the wall. Well, these works of art bring a flat painting like that to life.
What I mean by that is that the method Bernie uses makes his images look 3-D. They look so real you wonder how people live in a house decorated like that. It just seems like a wolf is resting on your wall. It is very creepy if you walk through the corridors of that house while it is dark.
But to come to think of it, it is a truly amazing way to express your emotions. Just by simply using a wall surface and the tools of a drywall contractor. But do not think that it was easy for Bernie to learn this kind of art form.
Related read: 20 cool wall hooks | David Foster Nail Drawings
Since it was unique, he had to spend years in creating a different kind of forms using drywall. He experimented a lot with how shadows were formed. he also studied the capacity of a wall image to appear three dimensional. After years of trying to find the perfect method to suit its creative idea, he managed to succeed.
If you want to do this kind of art form, all you have to do is follow Bernie Mitchell on Facebook. He has claimed that he would be posting tutorials on how he creates 3-D art on walls.
Drywall compound art by Bernie Mitchell
#1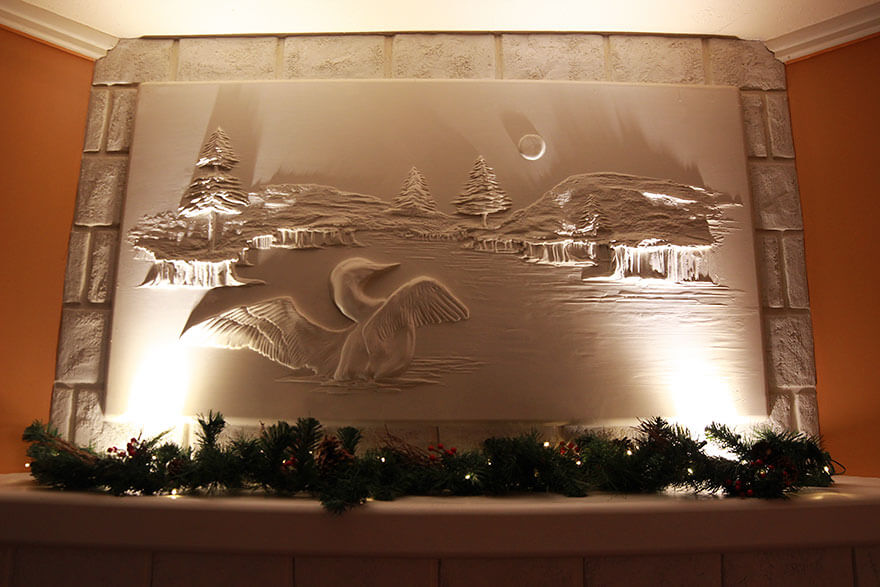 #2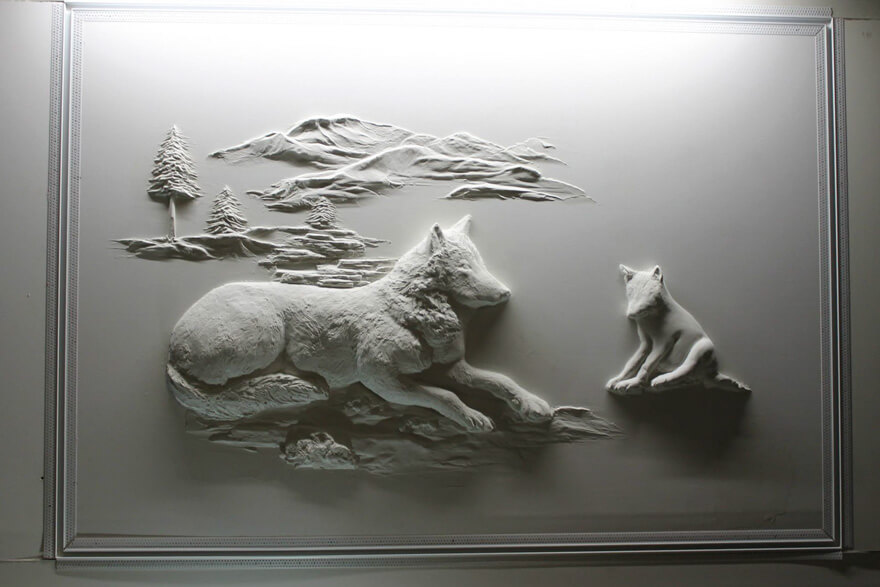 #3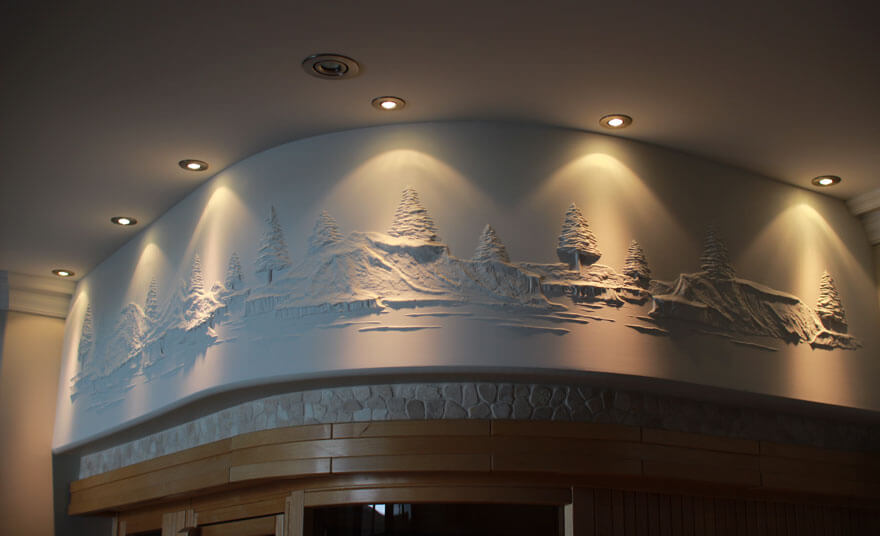 #4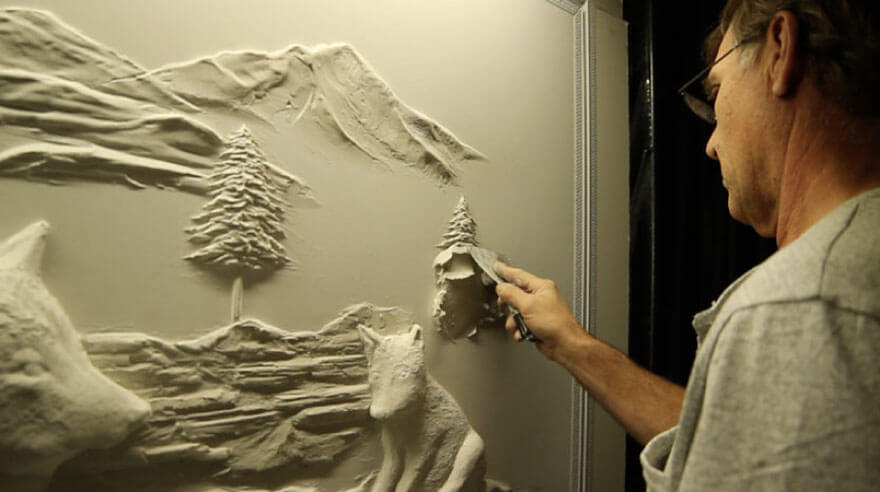 #5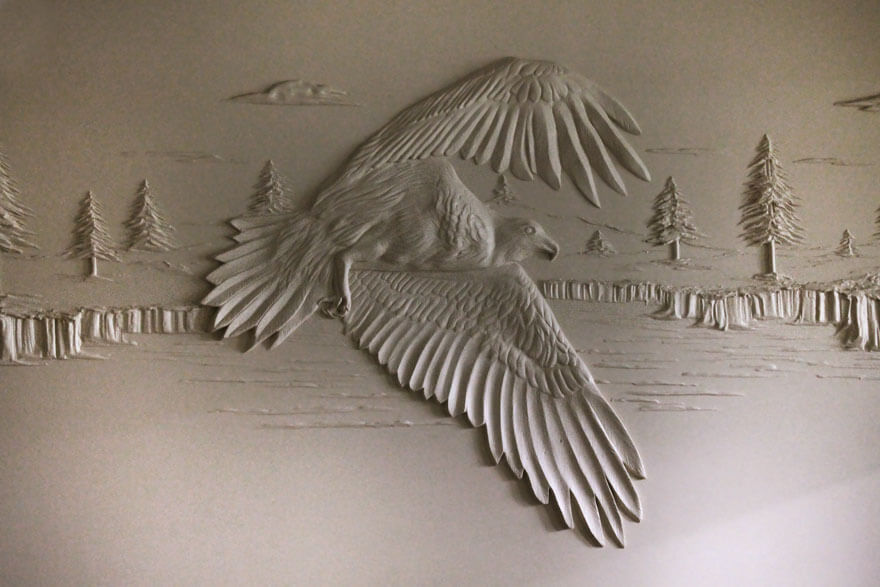 #6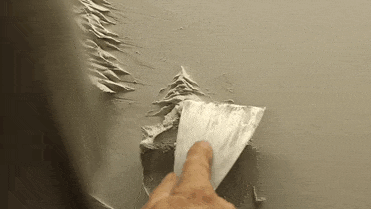 #7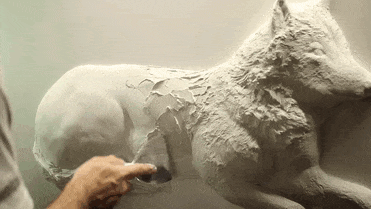 #8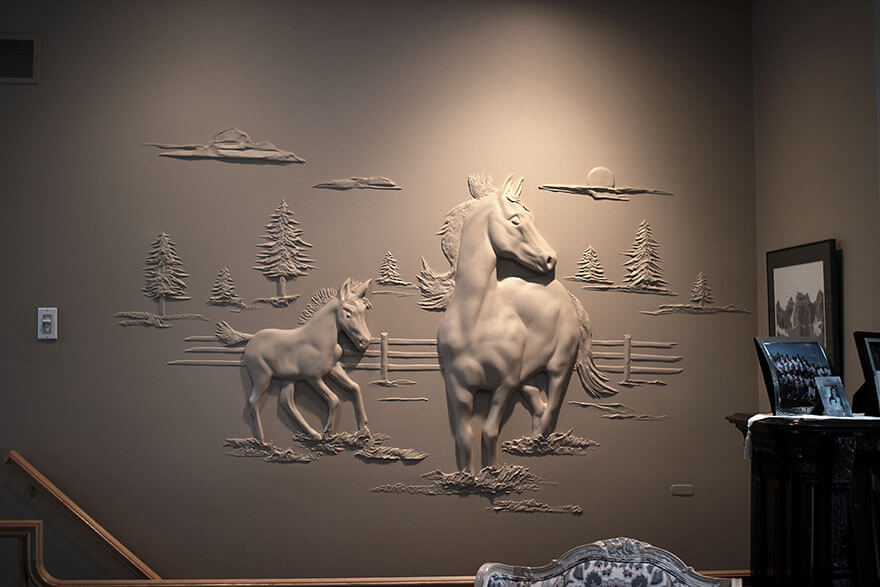 #9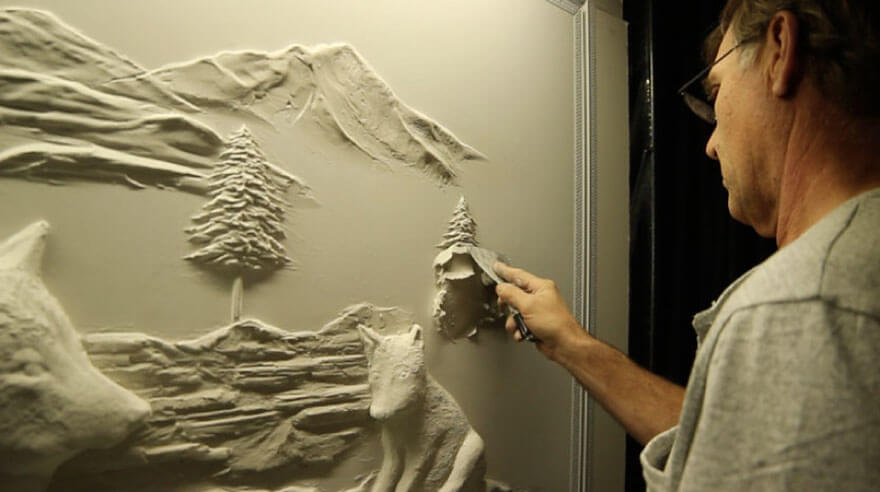 #10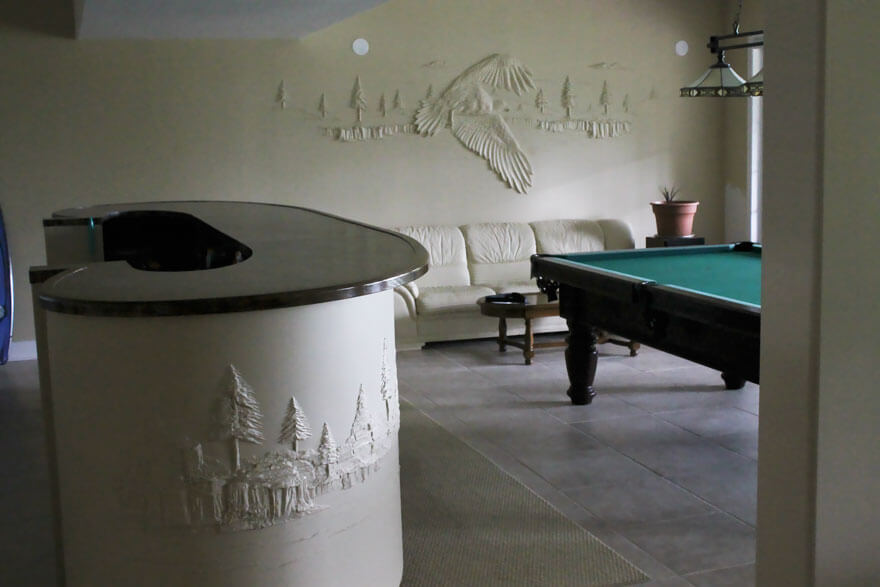 #11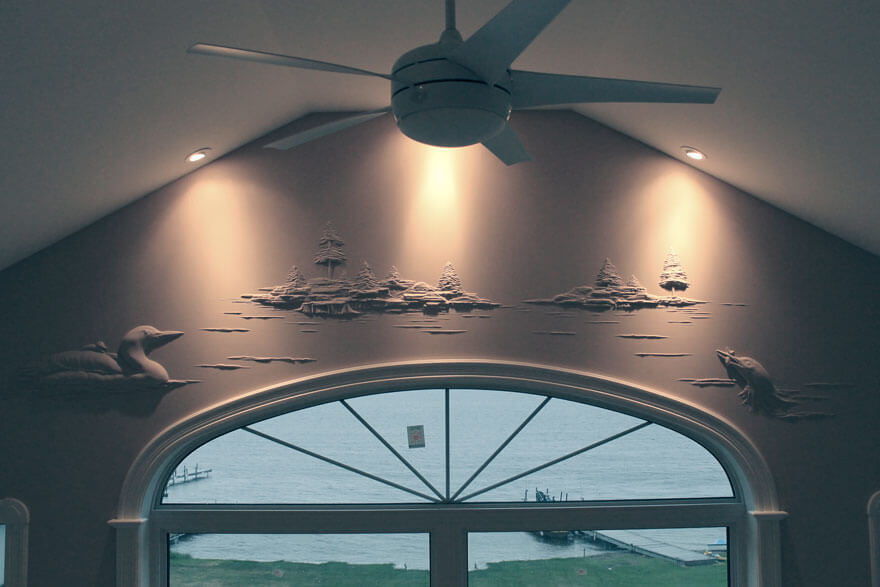 Source: Boredpanda