Peter Clark is an illustrator and designer living in London. At some point in his career, he has fallen in love with collages. The artist makes collages of various forms – from trophies to animals to clothing. Clark uses a collection of various papers which he searches at flea markets, garage sales, and even dumpsters do create his cool dog collages. Nothing is hard or strange for this artist in order to get a paper which is visually interesting and can do well in creating a collage he intended to be done.
In this gallery, you will see Peter's artwork which he dedicated to various dog breeds. Colleges represent in very interesting way breeds such as French Bulldog, Dalmatian or a Puddle. If you scroll down the gallery you will probably find your favourite. Your eye will be amused to catch details of this amazing collages made out of various papers (maps, licences, newspapers…you name it!), but the whole is very appealing to the eyes as well. Dog lovers will, of course, appreciate the artwork, even more – me for example! I would hang on the wall of my room a collage from this series gladly, think it would look just great. One Hungarian Vizsla for me, please!
Clark says that his collages, "use mark-making in an innovative and humorous way to create a collection of beasts and clothing which exude character and wit." His goal is to provide some humour to the viewer by mixing the three-dimensional layers and defining the shapes, tones, and colours of each collage in a playful, visual collection. Share with us if his attempt is successful!
More info: Peter Clark's website
1.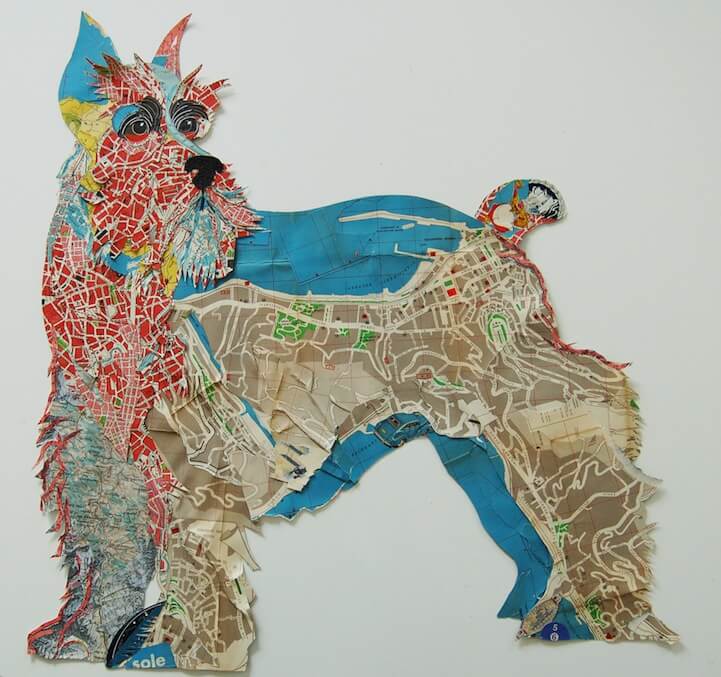 2.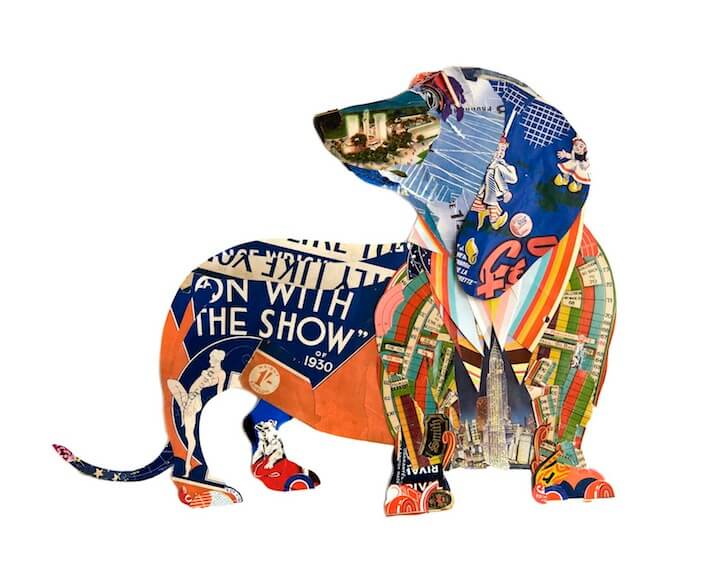 3.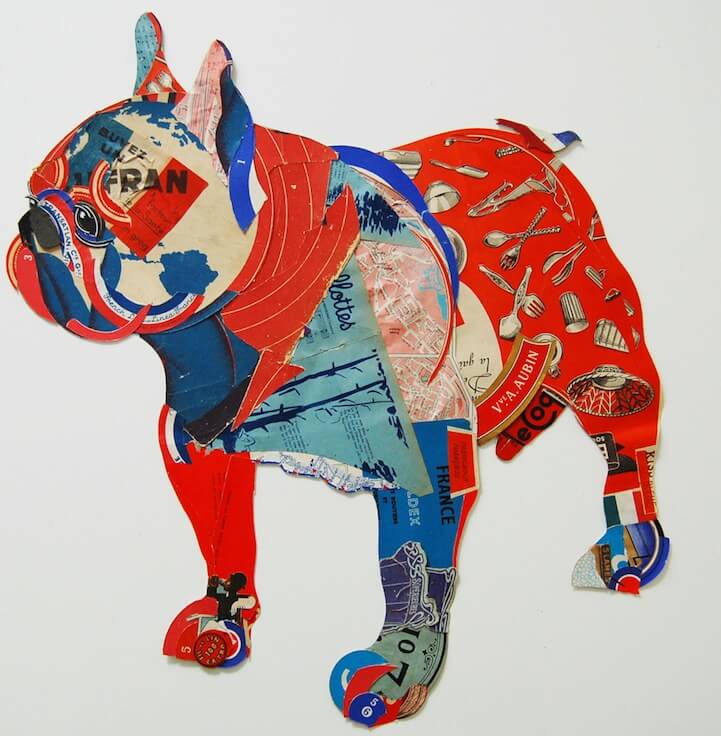 4.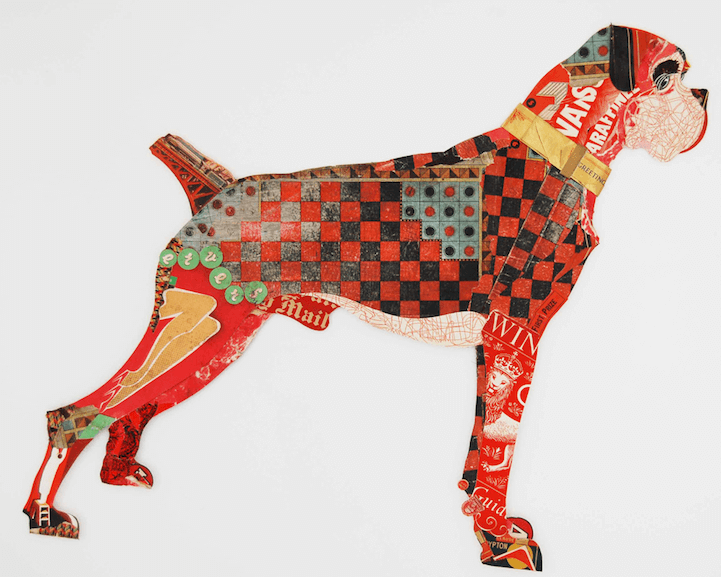 5.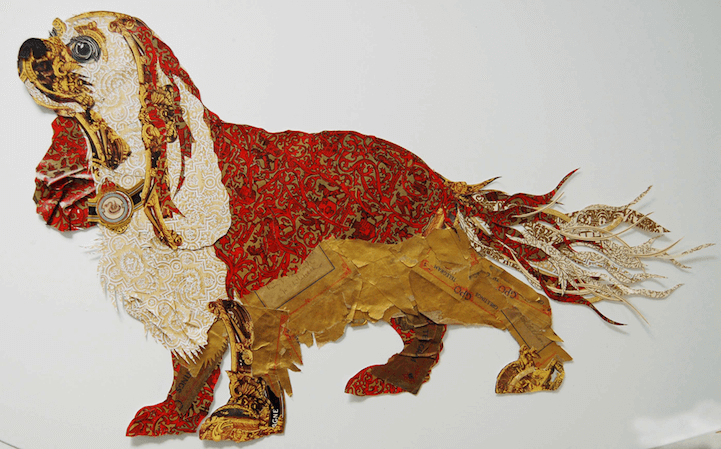 6.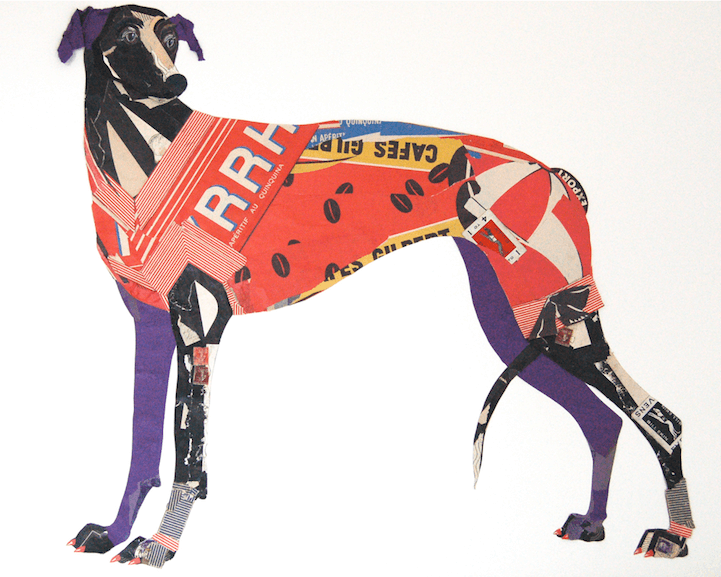 7.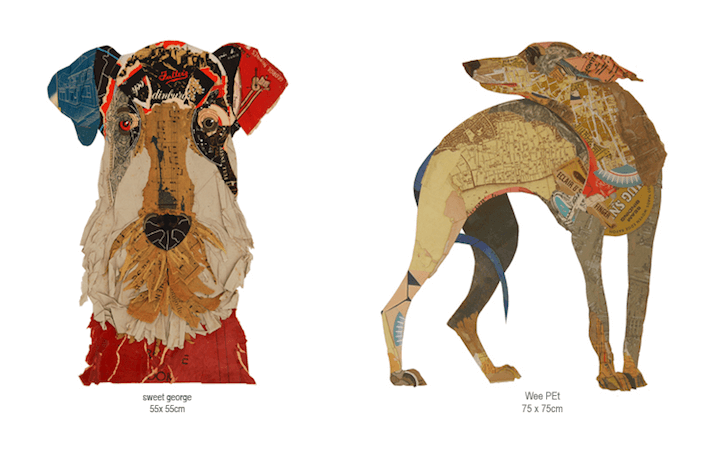 8.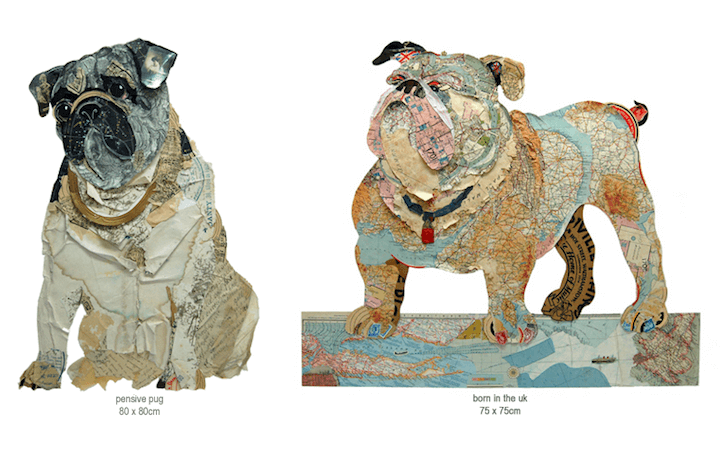 9.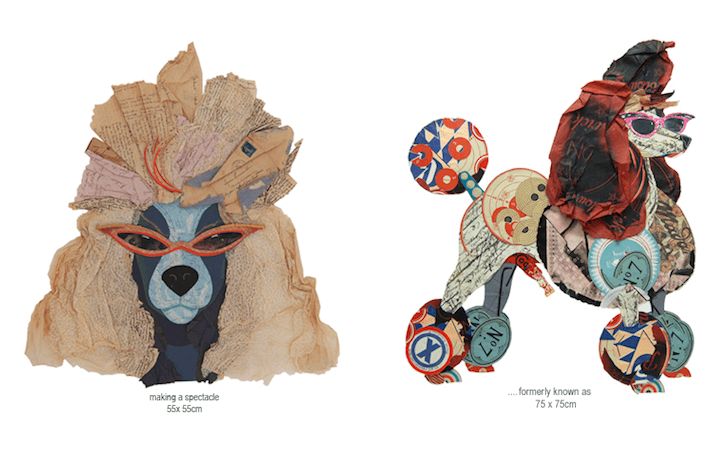 10.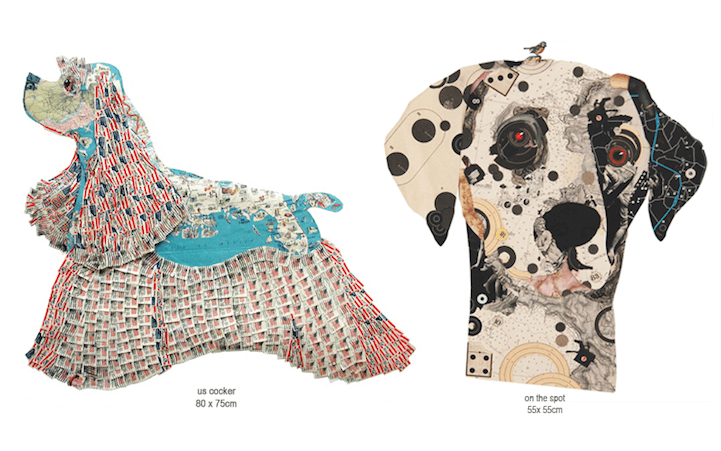 11.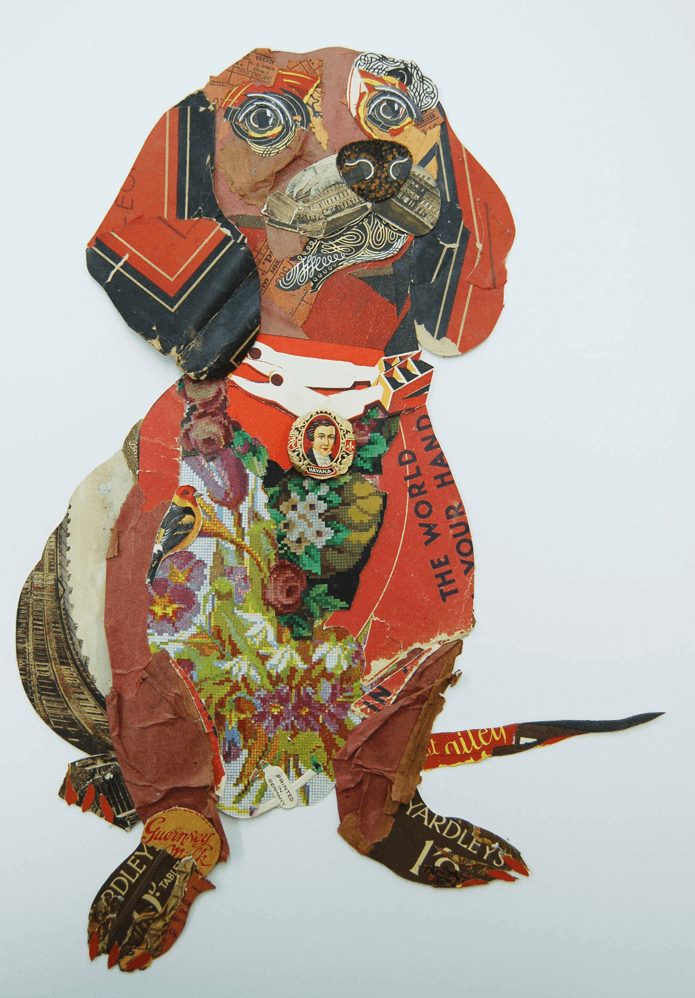 12.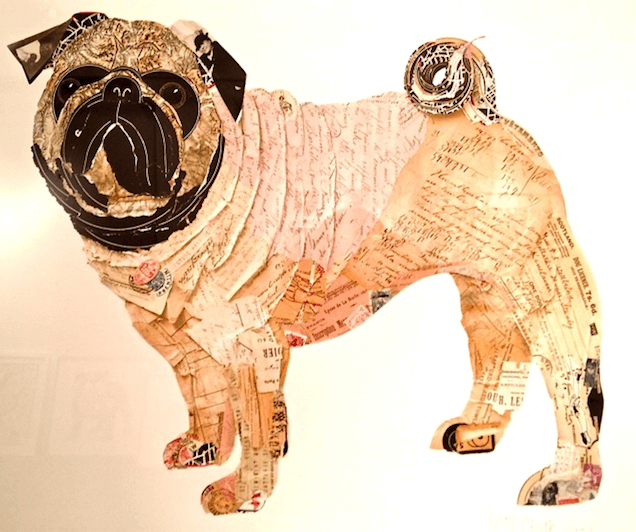 13.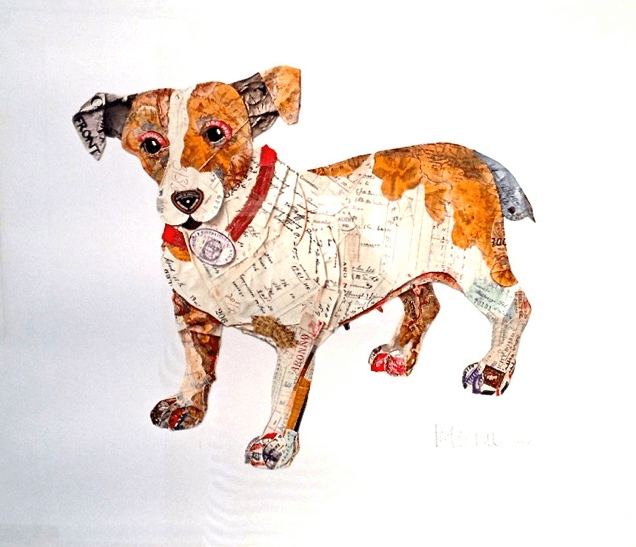 14.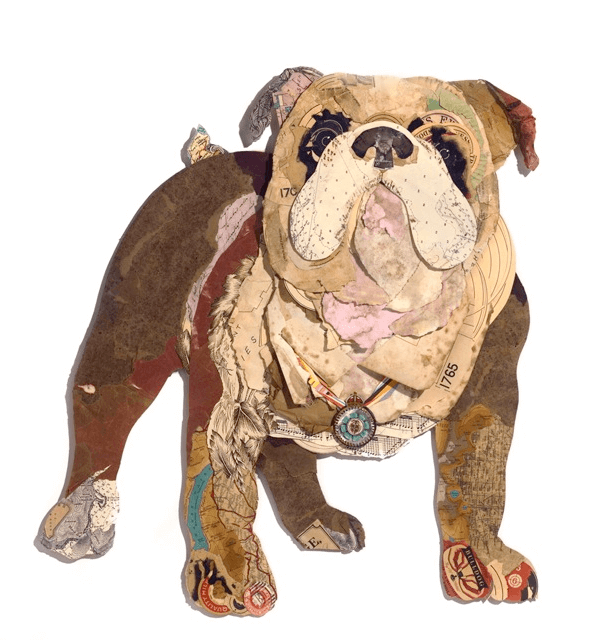 15.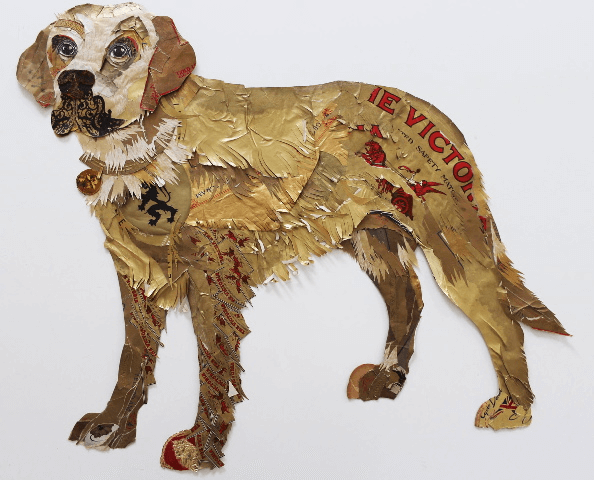 16.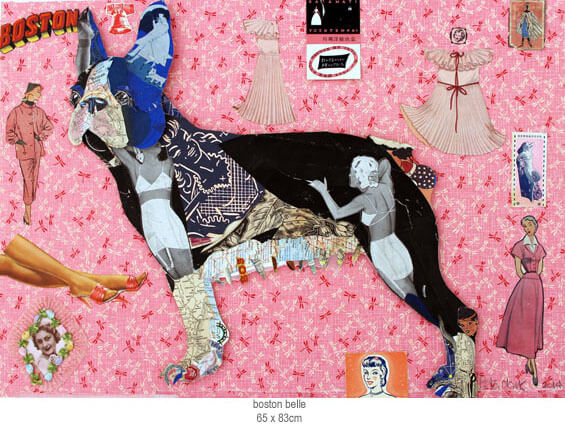 17.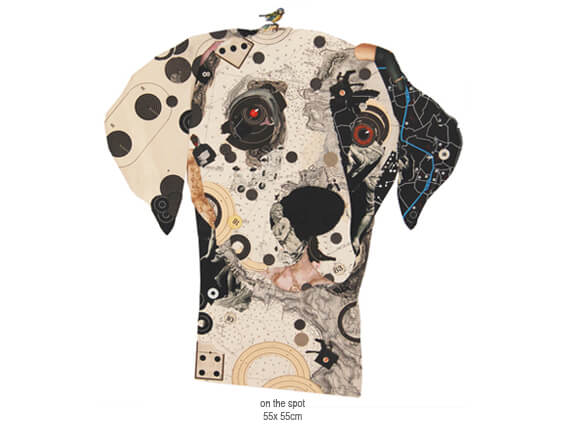 Share these cool dog collages with your friends to both support animals and the arts.
Source: mymodernmet