Cadbury eggs are a staple of Easter tradition. If you didn't have Cadbury eggs in your easter basket as a kid, you weren't cool. In fact, people may have even felt sorry for you. What is life without chocolate eggs with cream or caramel filling? Well, now we're all losers in the US because Canada has Cadbury Oreo eggs and we don't! How did we let this happen? Forget that! How did Canada do this to us?! Wars have been started for less.
Okay, it's not our fault. The Cadbury Oreo egg is new and it's only in Canada for now. ( lucky bastards ) But I can totally see this magical treat taking the world by storm. It's like a regular Cadbury cream egg only it's got a filling of crushed up Oreos. Name one person on this planet who doesn't love anything with Oreos. I dare you. You won't find a single one, because it's not possible.
We're not sure when these delicious little eggs will make their debut in the US or elsewhere. But we will be anxiously awaiting their arrival. I'm impatient, though, so I may have to make my cousin in Canada send me some.
Take a look at these mouth-watering photos and let us know what you think in the comments section.
Canada just made it even easier to hate them! They have Cadbury Oreo Eggs and we don't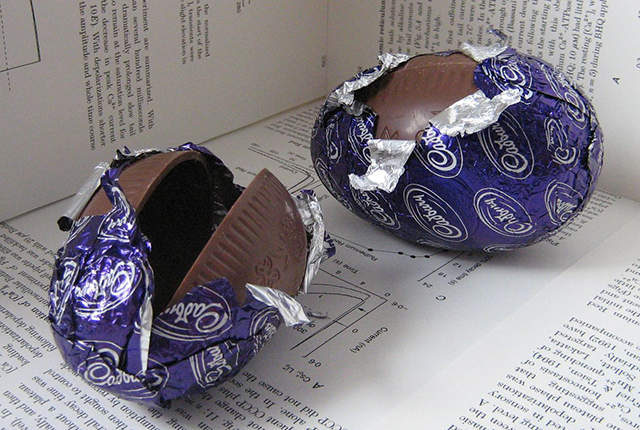 How is this possible?! We should start a protest to get these eggs in the US as soon as possible
The company didn't respond yet to people's questions ( demands ) on when these little pieces of heaven will make their way to the US or the rest of the world, and we're not happy!
Source: mentalfloss