Alain Bellino is an artist from France, born in Nice in 1955. He uses a very interesting material as a medium and has a very interesting field of inspiration. Among many works which were exhibited all over France and in the USA, we found the most impressive in this replica of the Darth Vader mask done in the specific manner of this artist. He uses noble materials such as gold, silver, and bronze and extremely precise welding for his sculptures inspired by the Renaissance period.
In the gallery below, check out some photos of his Darth Vader sculpture and learn what the author says about himself and his artistic approach, inspiration, themes… If you like what you see find more artworks by Alain Bellino at his website.
Darth Vader Silver Side. 45 X 36 X 43 Cm. Antique Bronze Ornaments Assemblage. Silvered And Patinated.
[the_ad id="71925″]
"I was born in Nice in 1955. In the 80's, I discovered the world of metal and ornamentation in my father's workshop where I learned gold and silver plating and bronze restoration. After many years of practice and technical research dedicated to rehabilitating and re-composing objects, I engaged in an artistic way around 2010."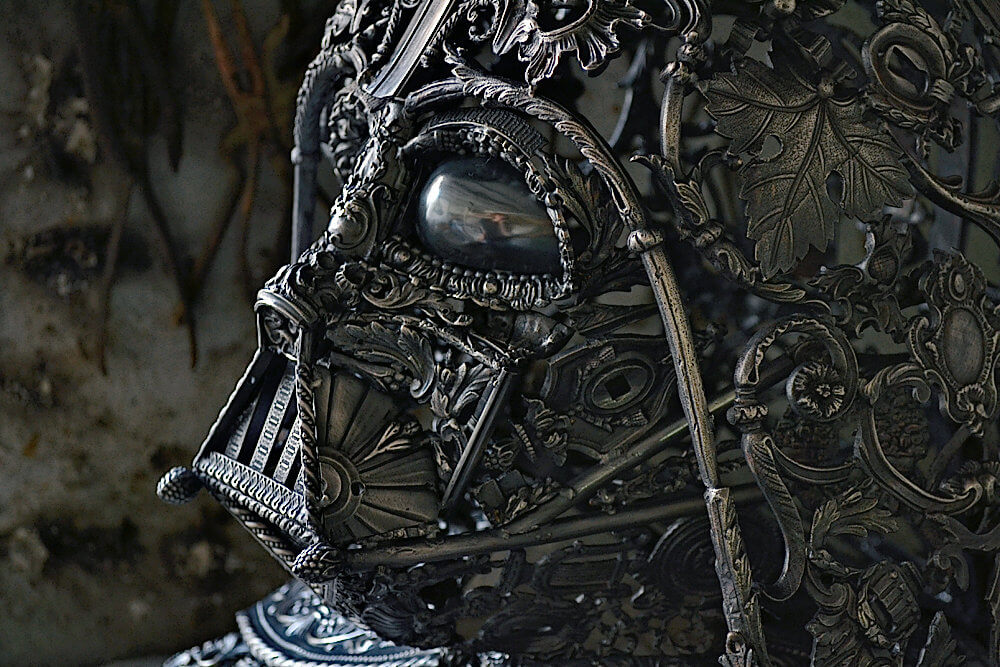 "The ornament that is torn from its original support then becomes the very structure of my sculptures. Bronze ornamentations assembled by extremely precise welding are the base material. Weighted with the nobility of the material joined to their own history, they support a fragmented memory and they bring me a precious help as well as a constraint. I got special inspiration from the Renaissance period."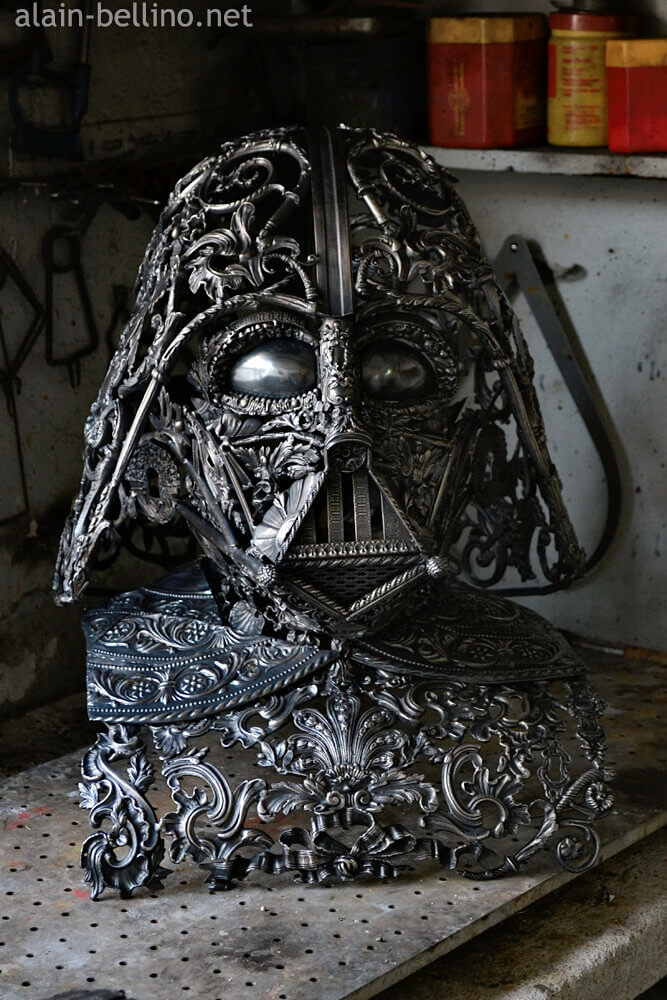 "Vanitas are one of my favorite themes, typical of classical sceneries. In my work of re-directing and re-assembling, which is both iconoclast and highly rigorous from a formal point of view, at the crossroads between past and future, I try to rehabilitate the ornamentation."