Armenian fashion illustrator Edgar Artis obviously likes to work and play and uses his creativity in the most interesting ways. On his Instagram account he has been publishing adorable images of his fashion creations, half illustrated, half made out beautiful flowers, vegetables, fruits, pasta, cut out dresses.
Paper cut outs dressed in almost anything that Artis could find in the house are just grabbing the attention of Instagram users where he's gained over 400,000 followers. The most impressive thing is that it looks like he is never gonna run out of new ideas. To check out even more of his interesting works and see what's the next one, make sure to follow his Instagram account. Enjoy the gallery of these quirky dresses!
1. Tomato red dress that looks like a super cool cut out dress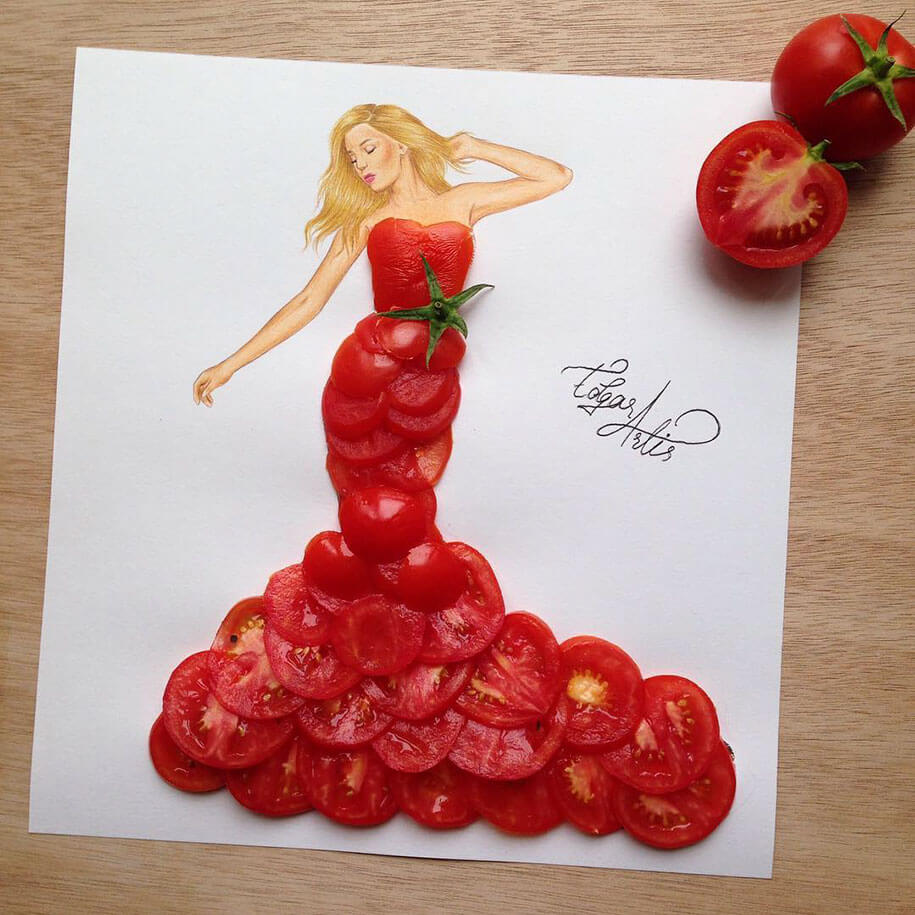 2. Elegant pasta dress for the ball. This will be amazing as a pattern for cut out dresses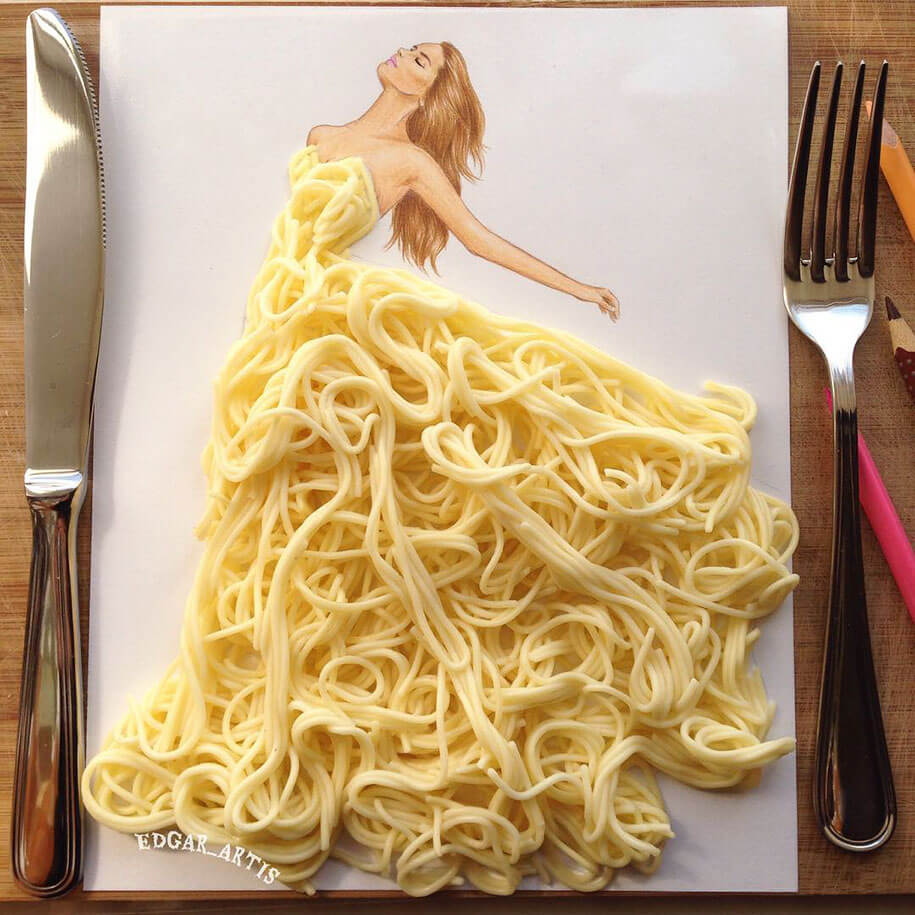 3. Onion dress for romantic tone. Look at the cool colors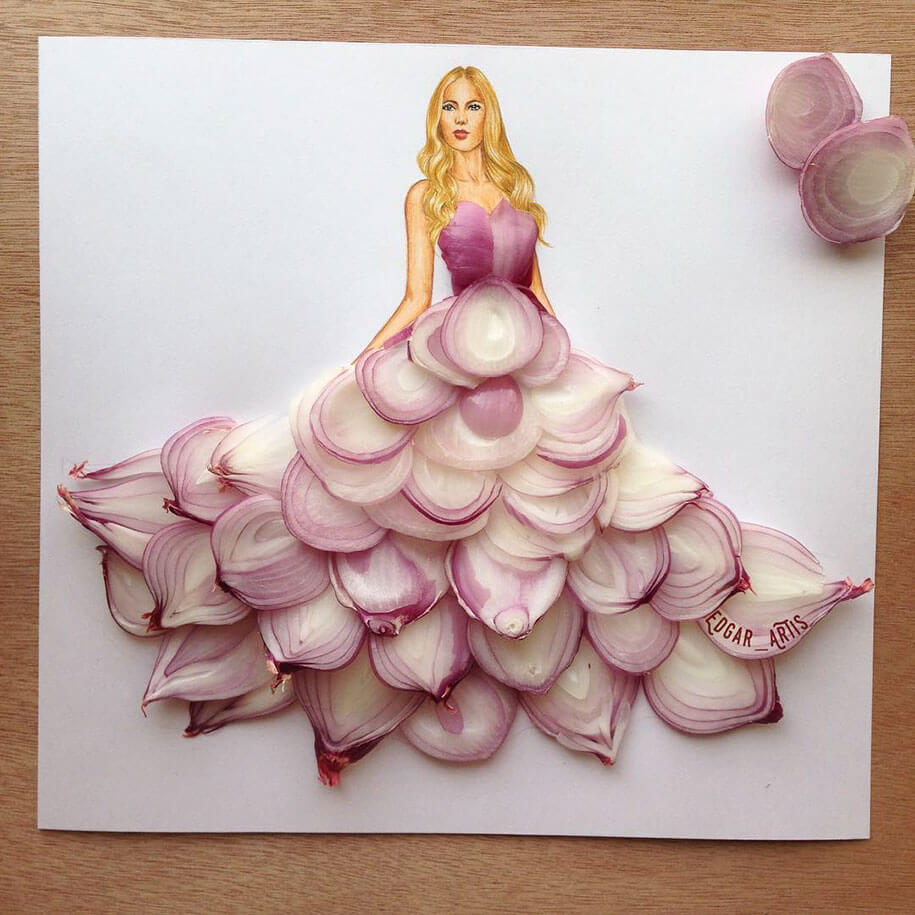 4. Broccoli can be delicious after all as a mini skirt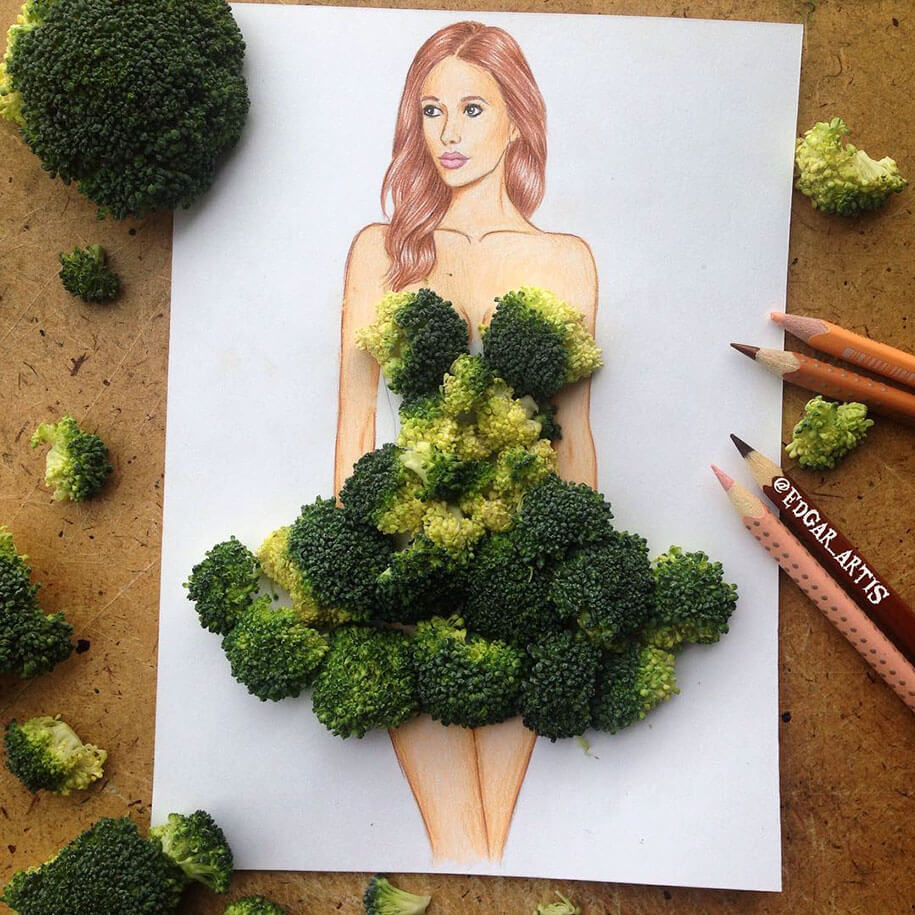 5. Sweet Nutella evening dress, is it edible? I think so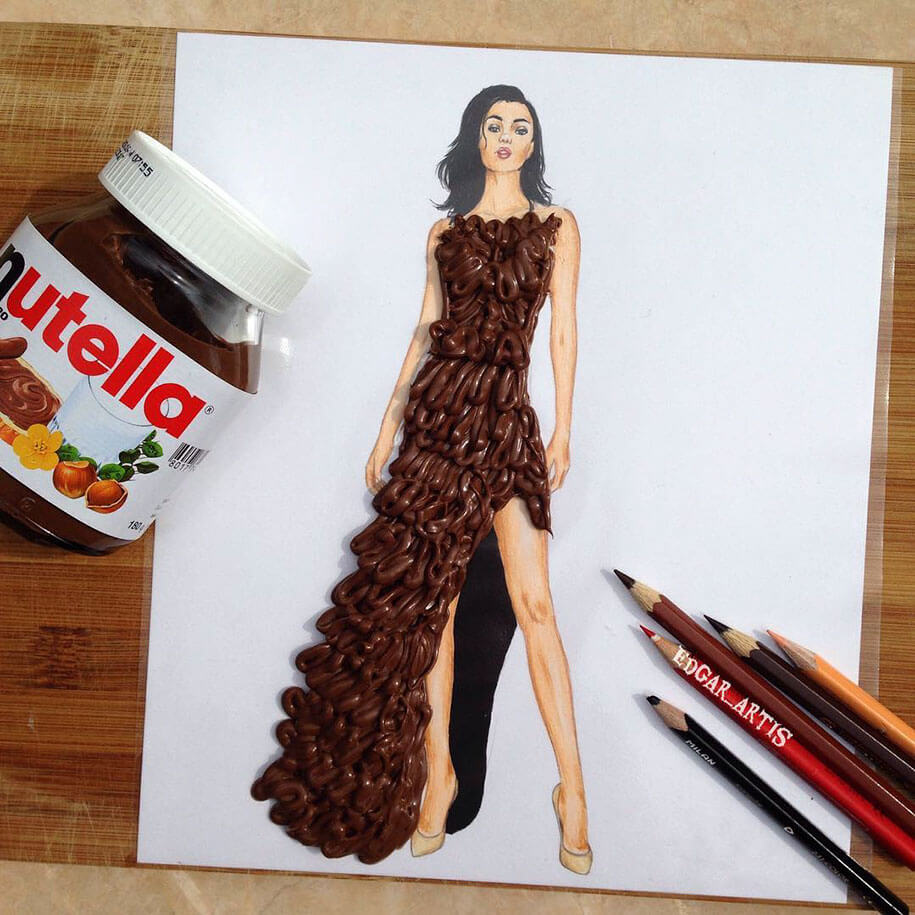 6. Banana dress. Maybe the most unique out of the cut out dresses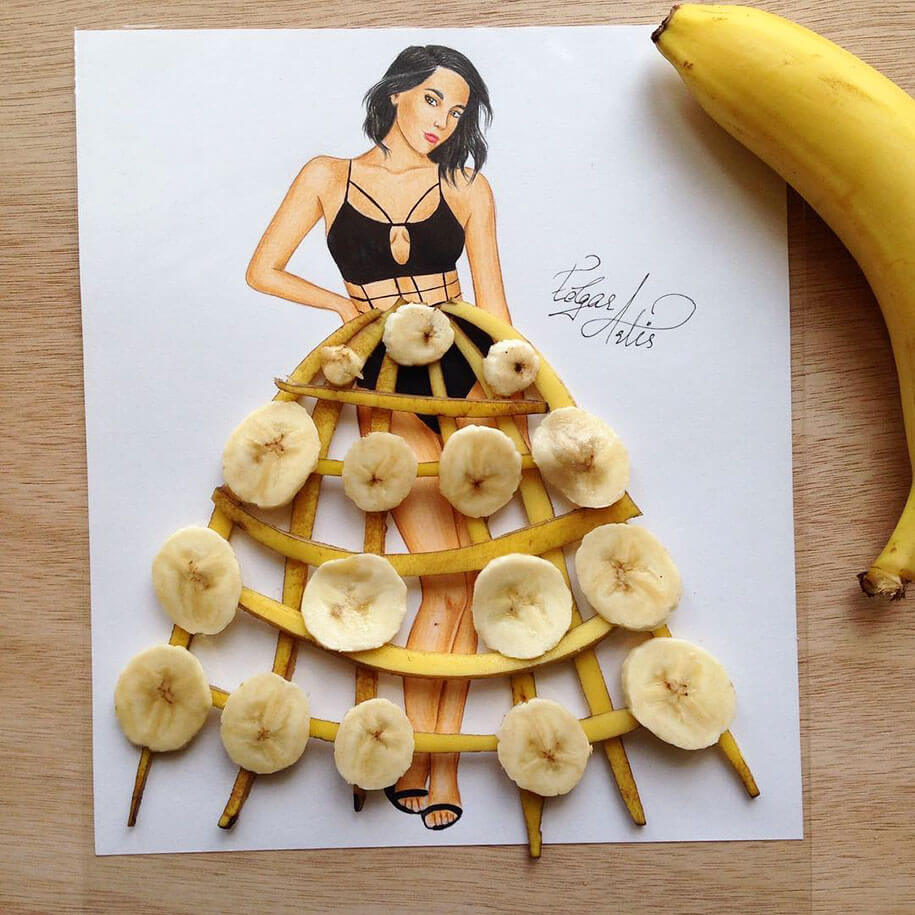 7. Floral dress at its best. It's pencil left overs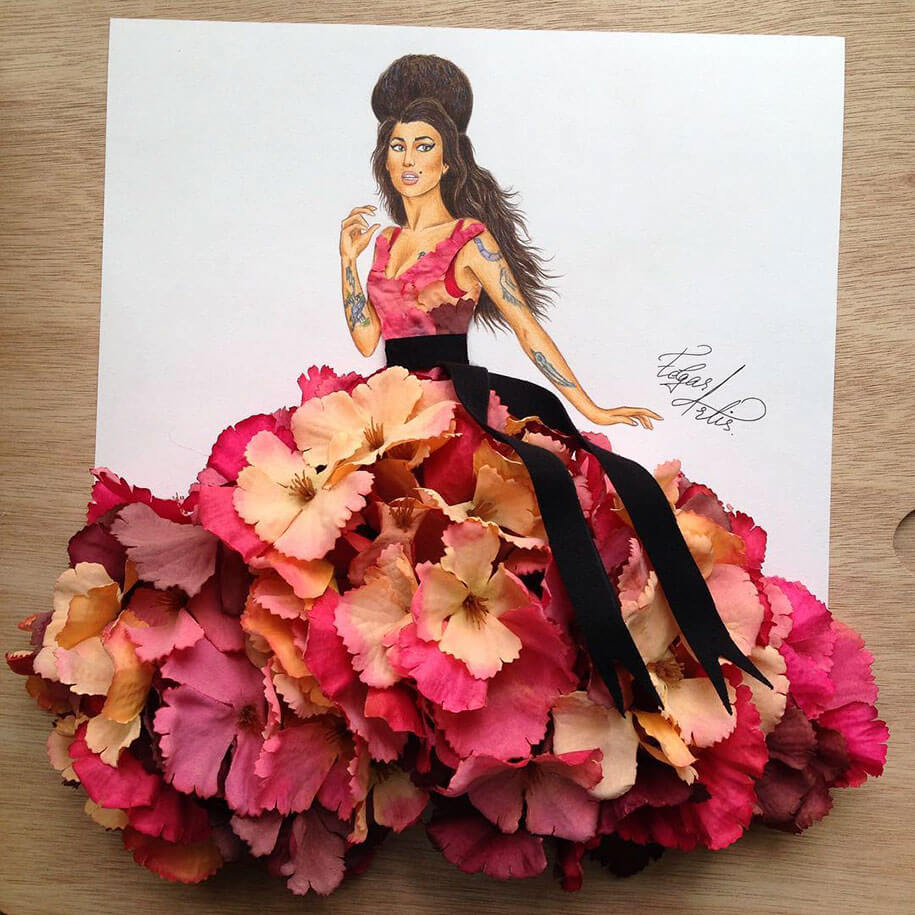 8. Newspaper dress shows how much talent this guy has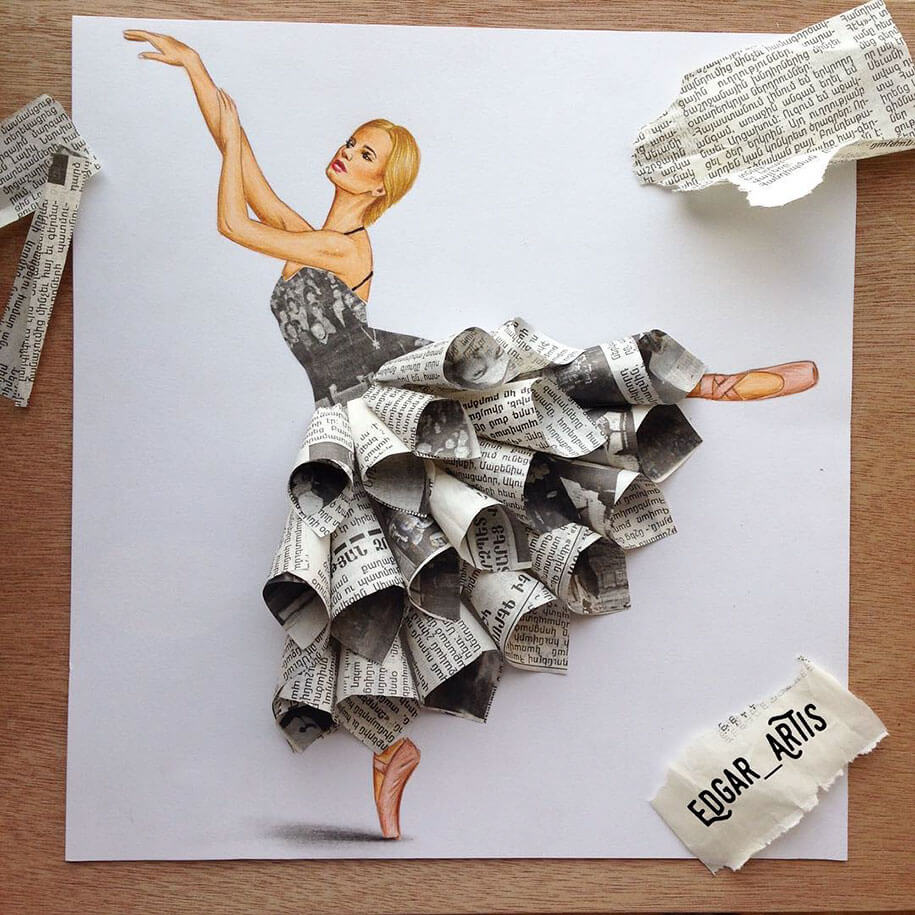 9. Raspberries and blackberries make such a nice dress.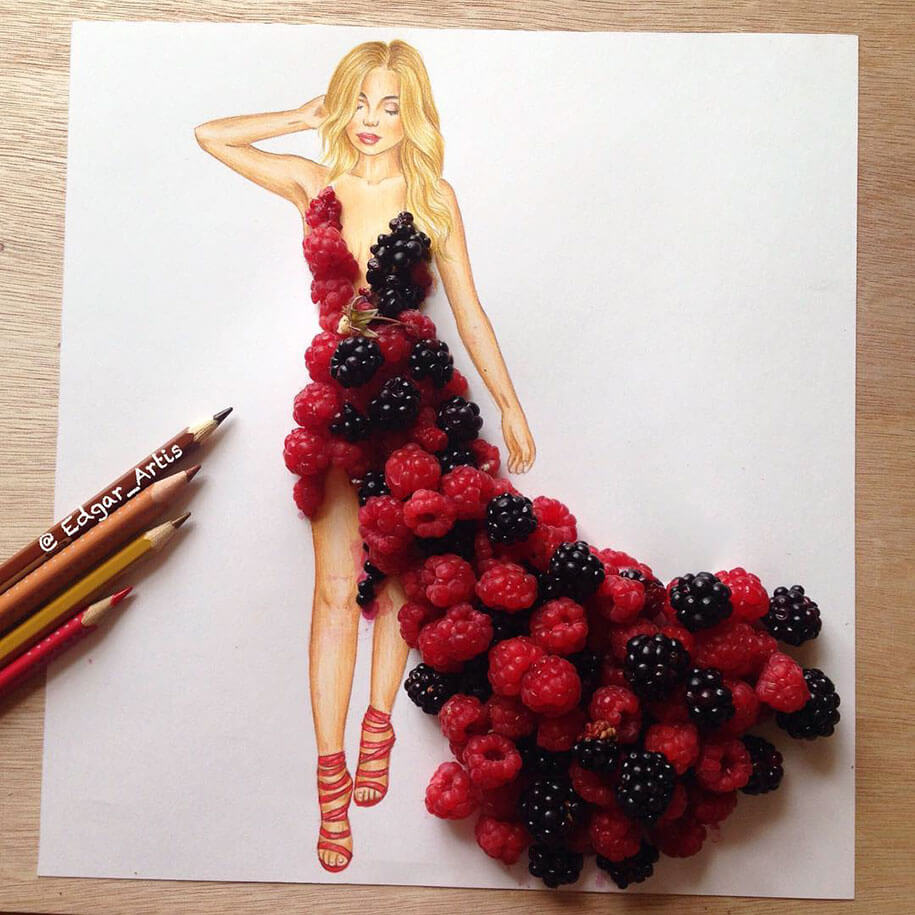 10. Ketchup and fries, perfect combo as always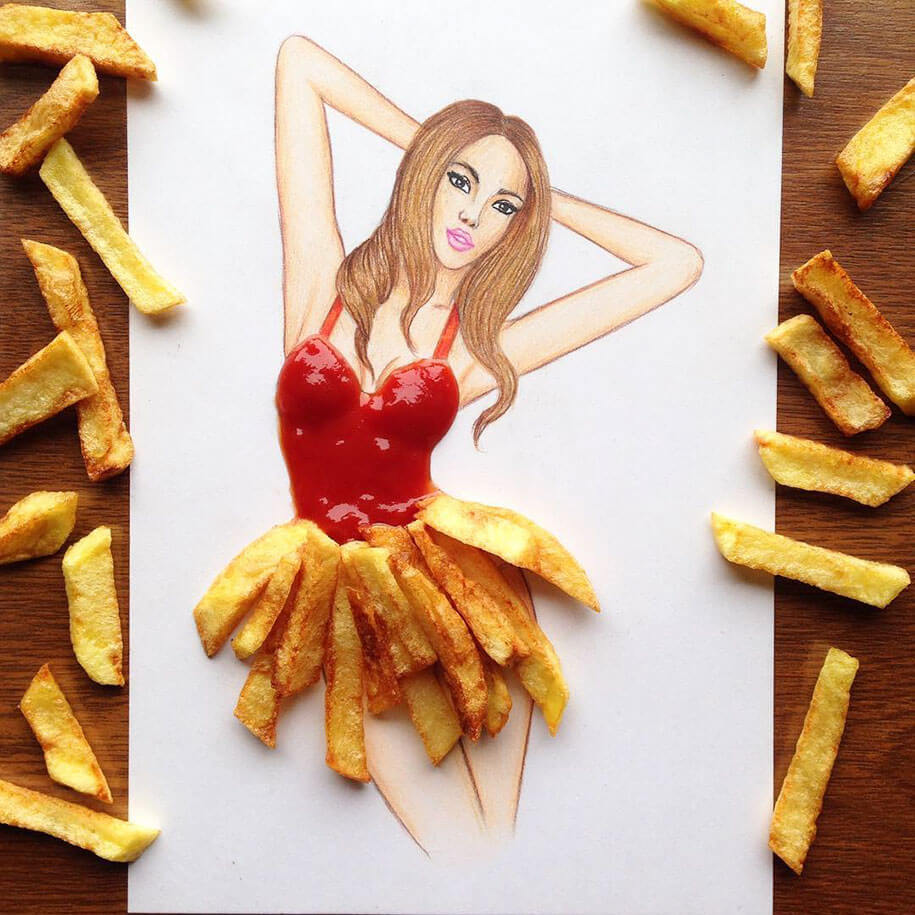 11. Colors of the paperclips make beautiful outfit
12. Pomegranate red dress flying in the wind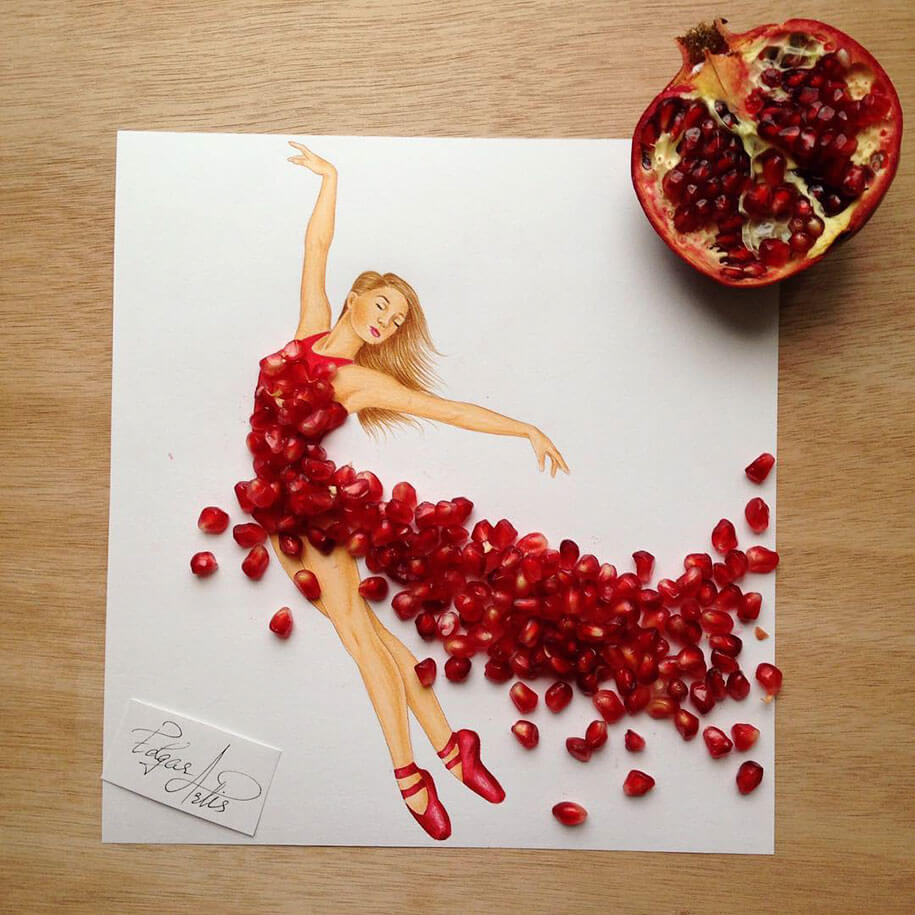 13. Love Bacon? Well you're gonna love this dress
14. Gummy bears colorful dress, great dress with a childish design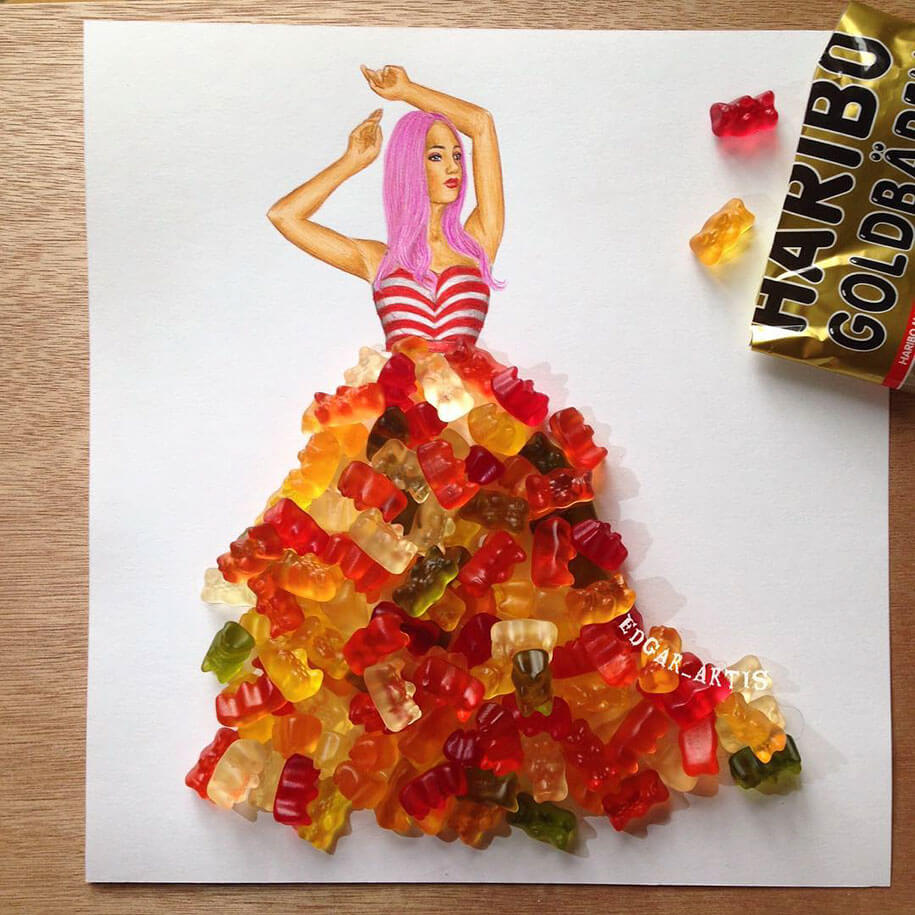 15. Cookie dress. Crushed Oreo dress too good to eat
16. Strawberry red dress that looks stunning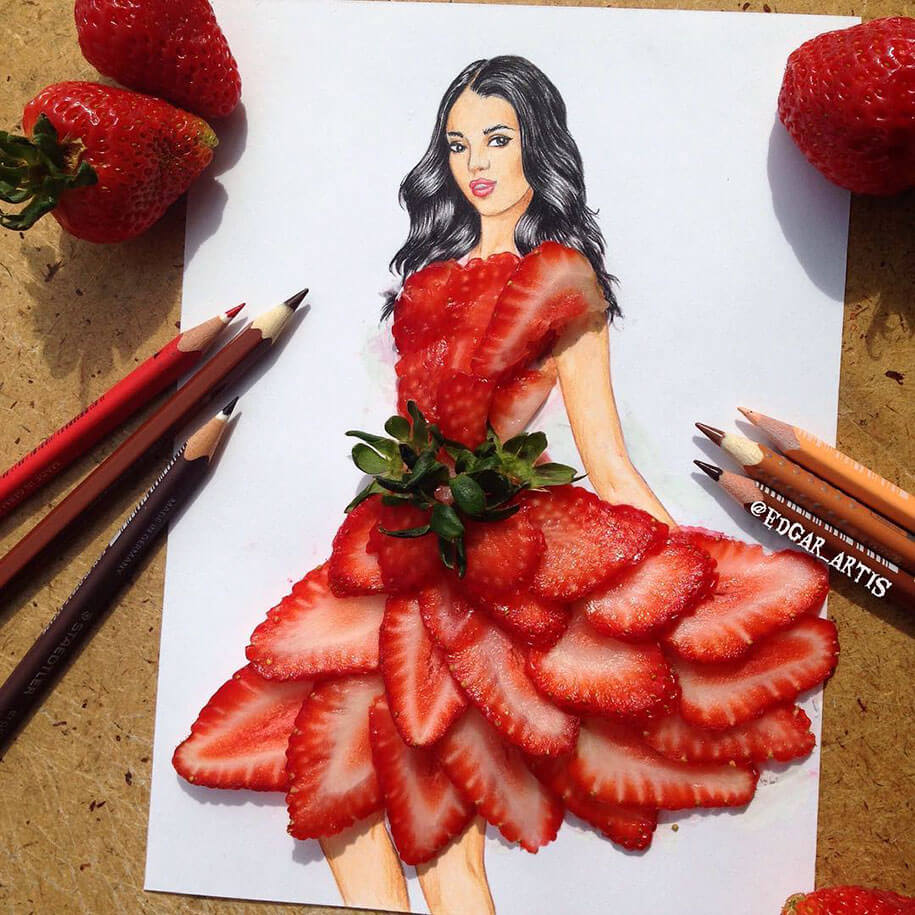 17. Green beans are so fashionable, and they're healthy AF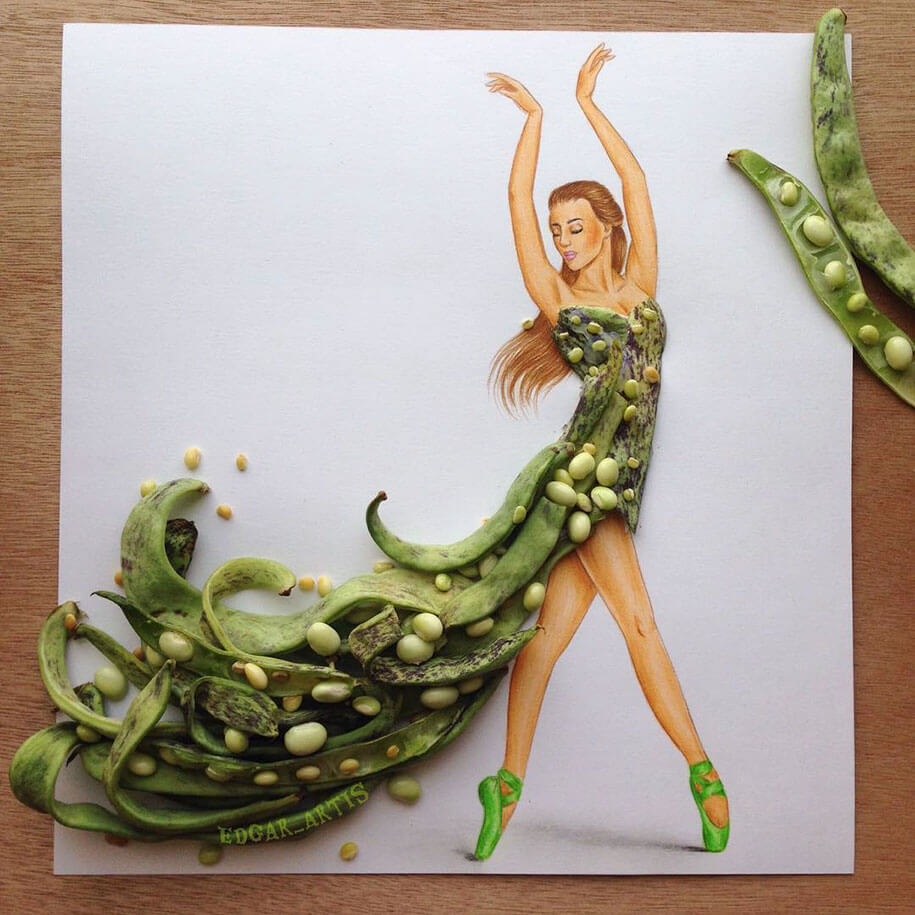 18. Metallic chic dress to show us he can create with other stuff not just food.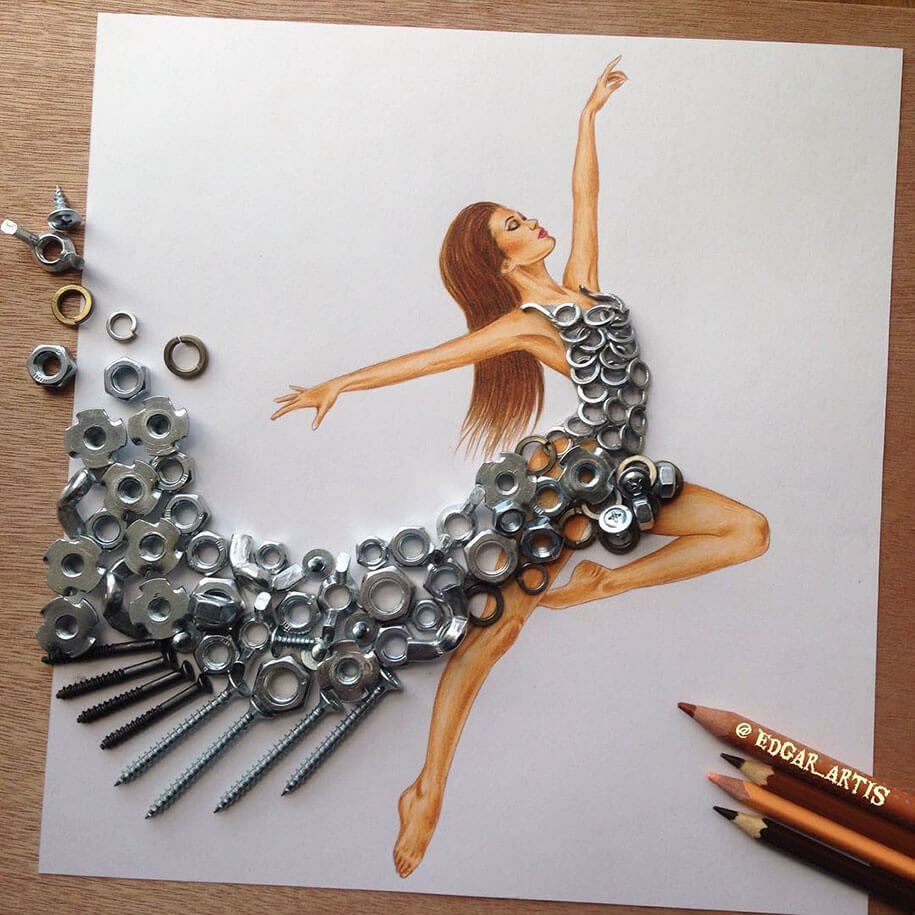 19. Floral purple dress. Best one yet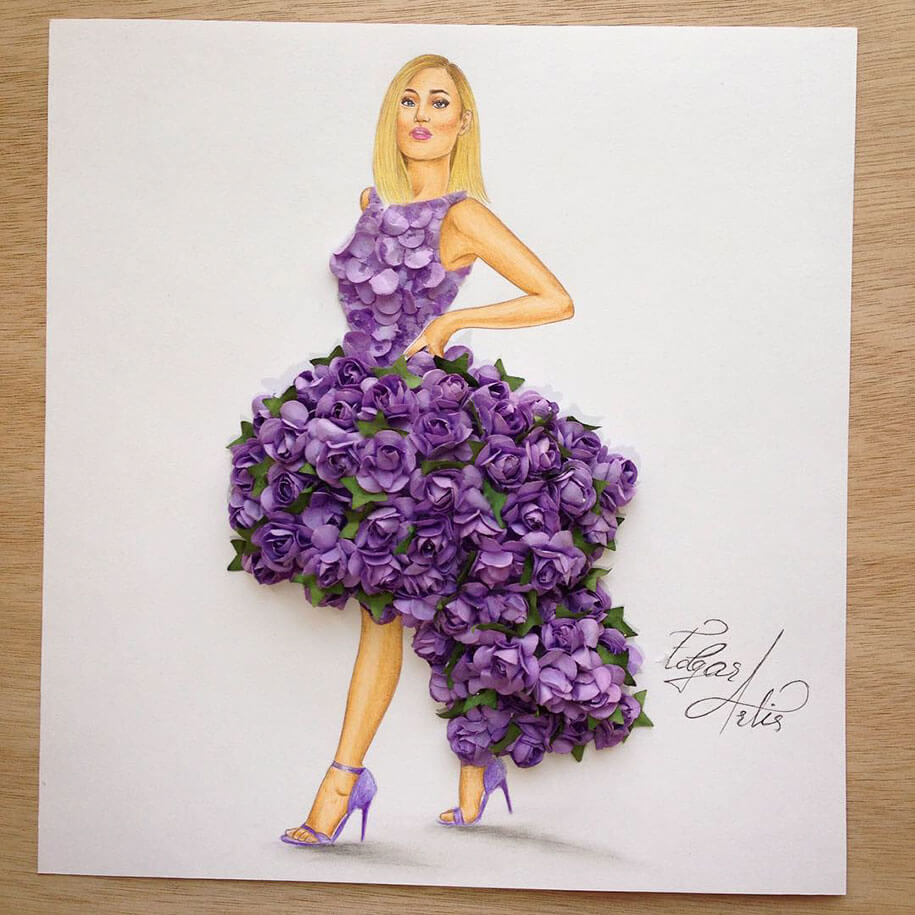 20. Burned matches dress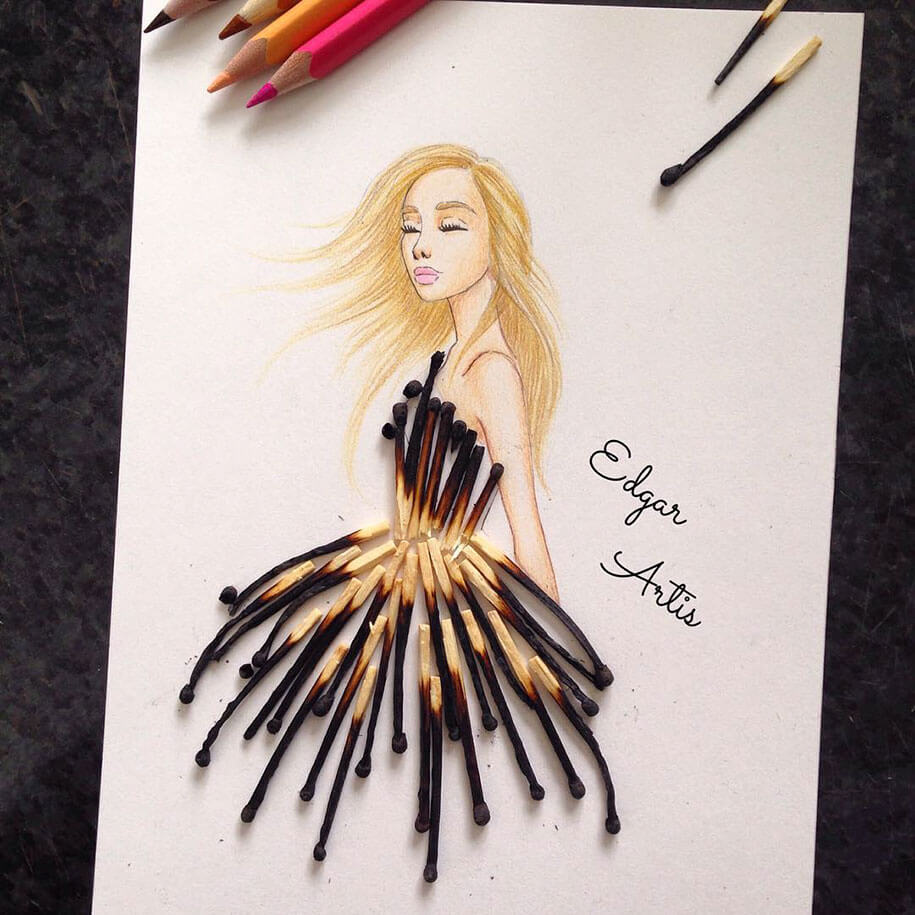 21. These are just cut outs.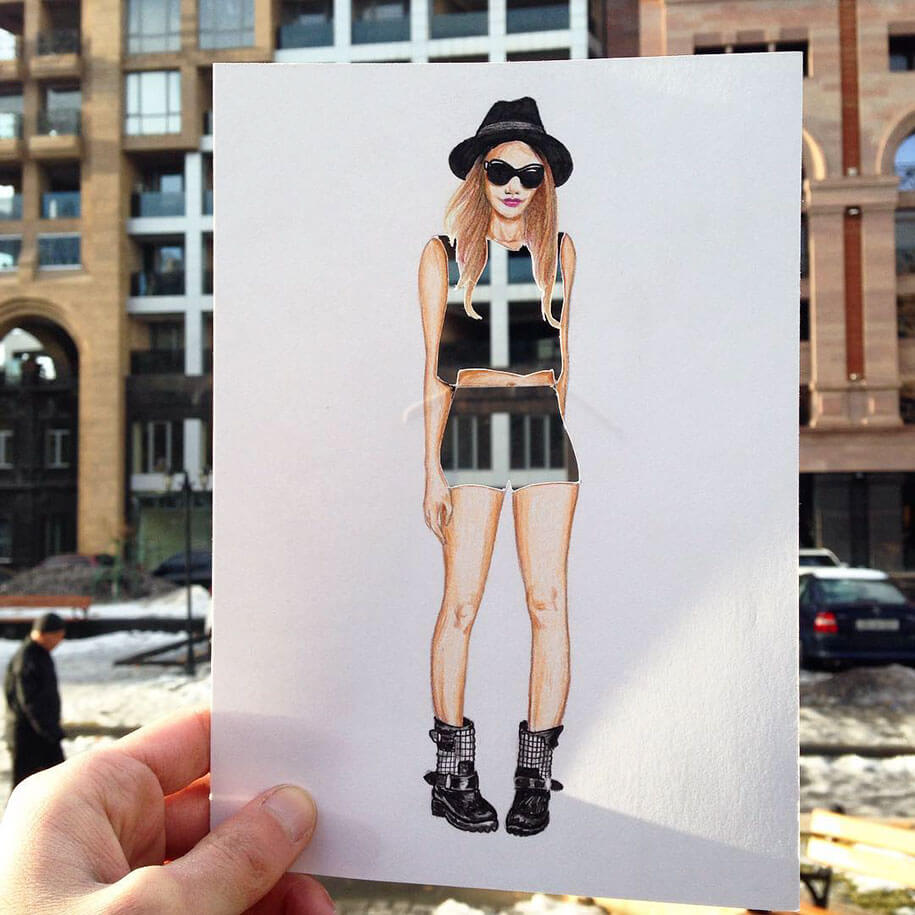 If you like these cut out dresses, please share with your friends
Source: Demilked