Pedestrian tunnels used to be one of the most dangerous and dirtiest spots in the city, where criminals and crackers are lingering for prospective victims. These seem to be dark dungeons became a prime spot for gang fights, graffiti artists and beggars. That is why some motorists and pedestrians  avoid these dark and smelly place and would prefer to walk the other way.
But it's a total different story in Amsterdam, where just recently, a 361-foot path called Cuyperspassage was opened exclusively for bikers and pedestrians to travel from the city center to the IJ waterfront. Commuters who are about 15,000 on a daily basis didn't just enjoy these road space but the main attraction here is the amusing mural painting that passers by and cyclists could behold while traveling from one place to another.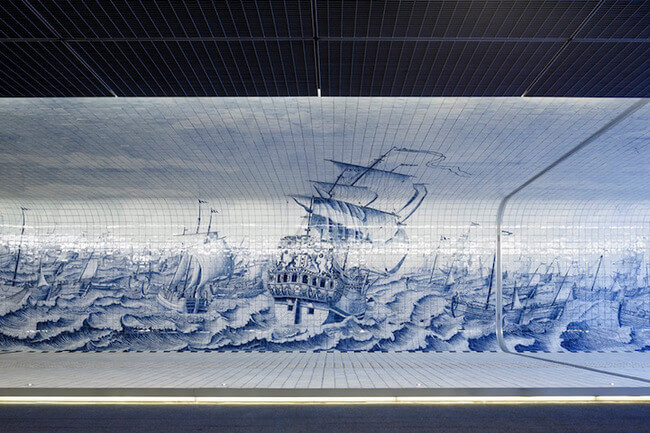 Benthem Crouwel who built and established this Cuyperspassage introduces the  two sides that separate the pedestrians from the cyclists. The darker lane that has asphalt and steel grates and is sound absorbing is designated for the bikers while the other side of the pathway was wrapped and the art designed by Irma Boom which consist of 80,000 delft blue tiles that represents a fleet of ships as they pass through the boisterous windstorm in the sea. Inspired by the Rotterdam tile painter, Cornelis Boumeester (1652-1733), he built a tile panel representing the Warship Rotterdam and the Herring Fleet.
This astounding illustrative tile painting is now one of the good reasons why motorists enjoy their walk through the tunnel. With the undisclosed symbolic meaning of the painting, together with its perfectly described rich historic emblem of Amsterdam and the nearby cities, the mural has made its way to fandom.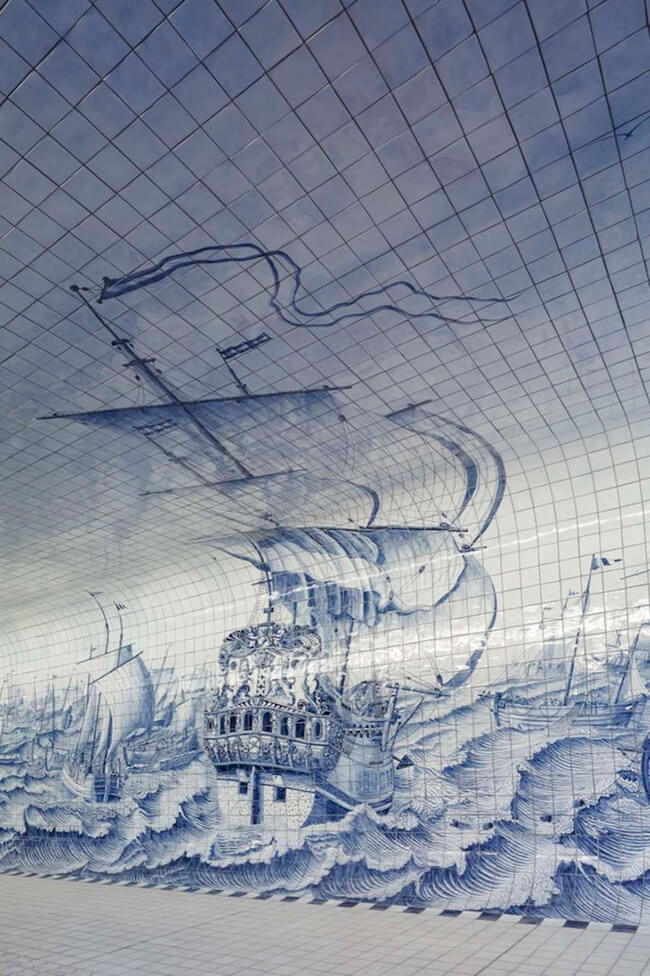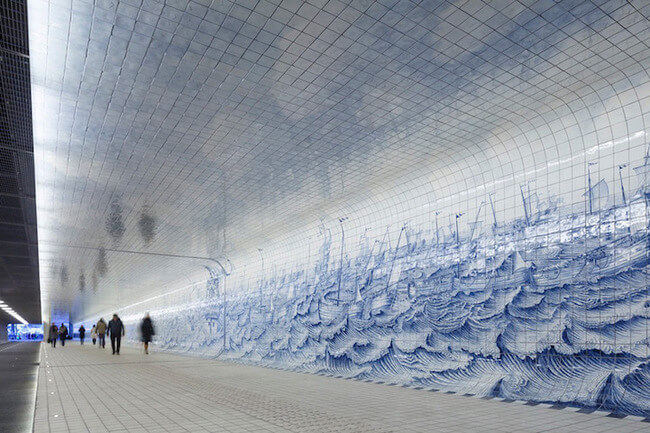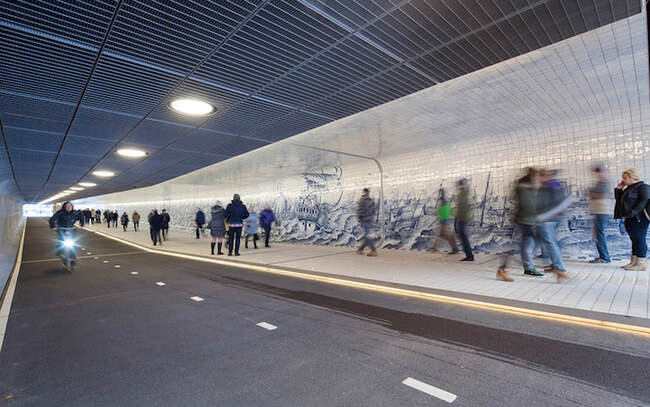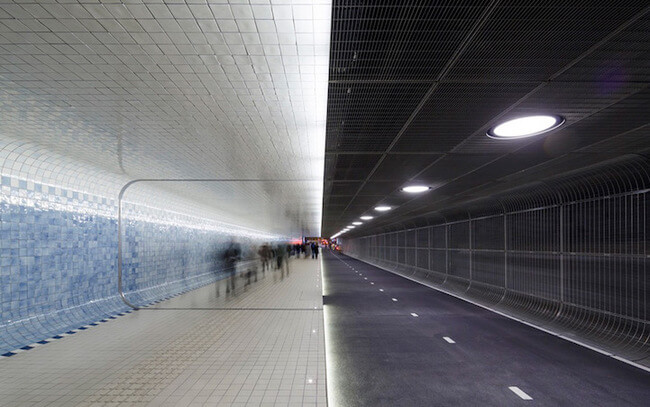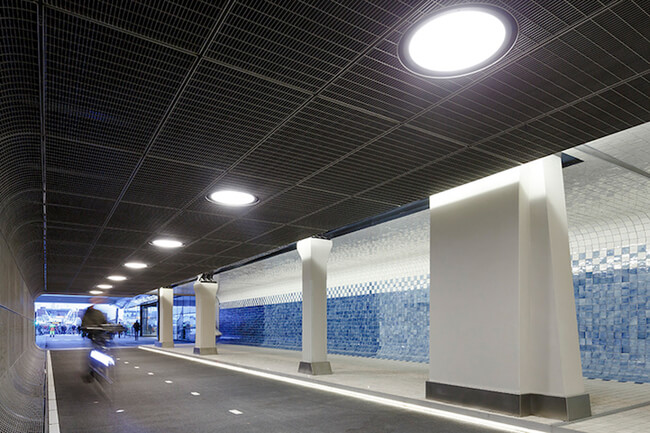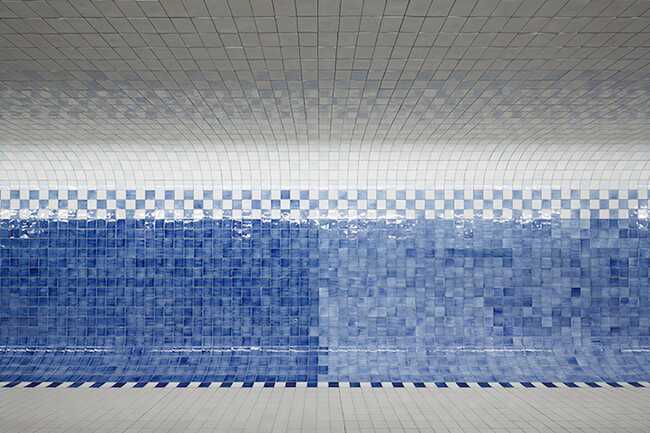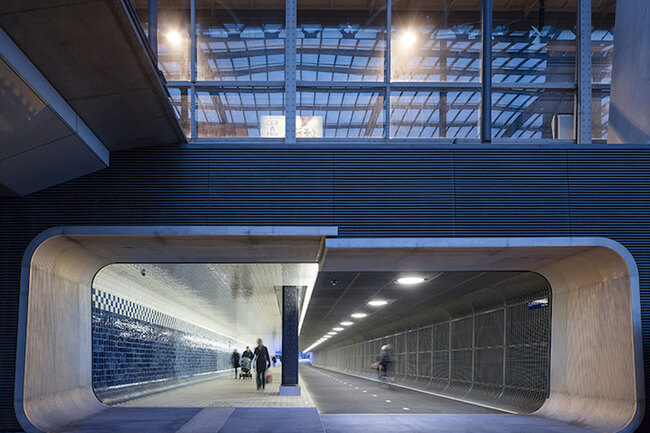 Source: MyModernMet