Galaxy sheets, galaxy donuts, galaxy constellation cookies, galaxy everything! That seems to be the mentality of the internet as a whole, lately. The galaxy on its own is beautiful and mesmerizing. So it makes sense to incorporate it into everyday objects. And galaxy designs can be really easy, with the right colors and the right tools.
Heather Bairs is the culinary artist behind these constellation cookies. Each one is shaped like a different animal and they're amazing. Heather is a pastry chef, cookbook author, freelance recipe developer, and photographer. Before she started creating beautiful confections like these, she was an artist. And it's obvious that much of her artistic talent shines through in her cookies and other creations. "A few constellations are easy to spot with the naked eye, and I can't resist stepping outside for a quick look", says Heather.
The base for these cookies is a dark chocolate sugar cookie. Then they're topped off with a marbled fondant reminiscent of the Norther lights. If you think these cookies are out of this world and want some of your own, you can make them at home. You can find instructions on how to make them at Heather's blog.
Take a look at these amazing galaxy cookies and let us know what you think in the comments section.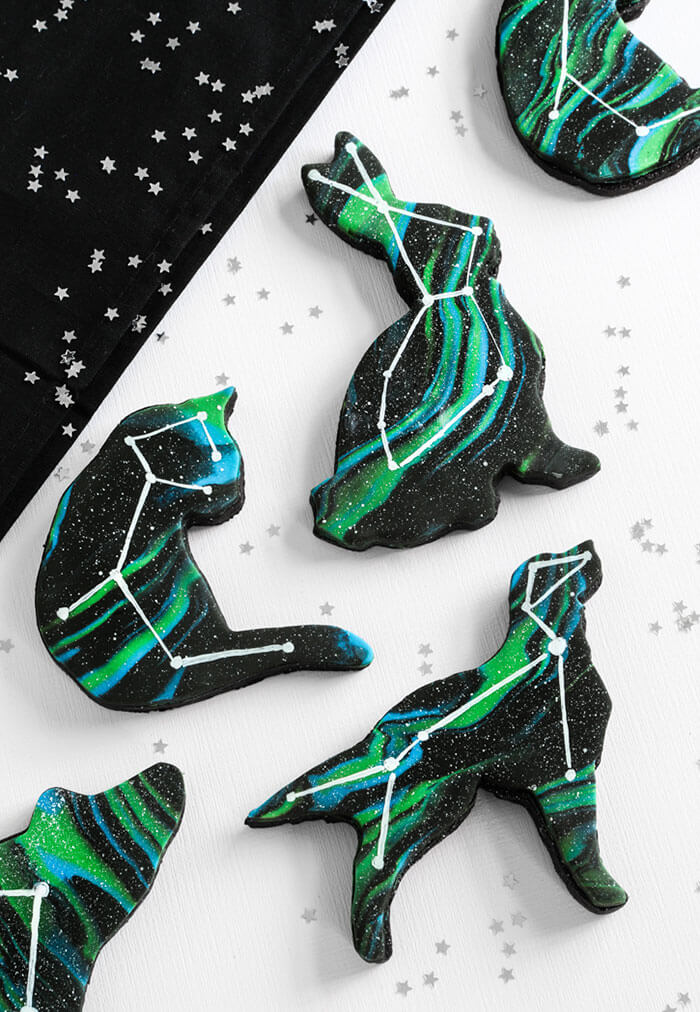 These stunning constellation cookies are actually pretty easy to make if you're a cookie fan or baker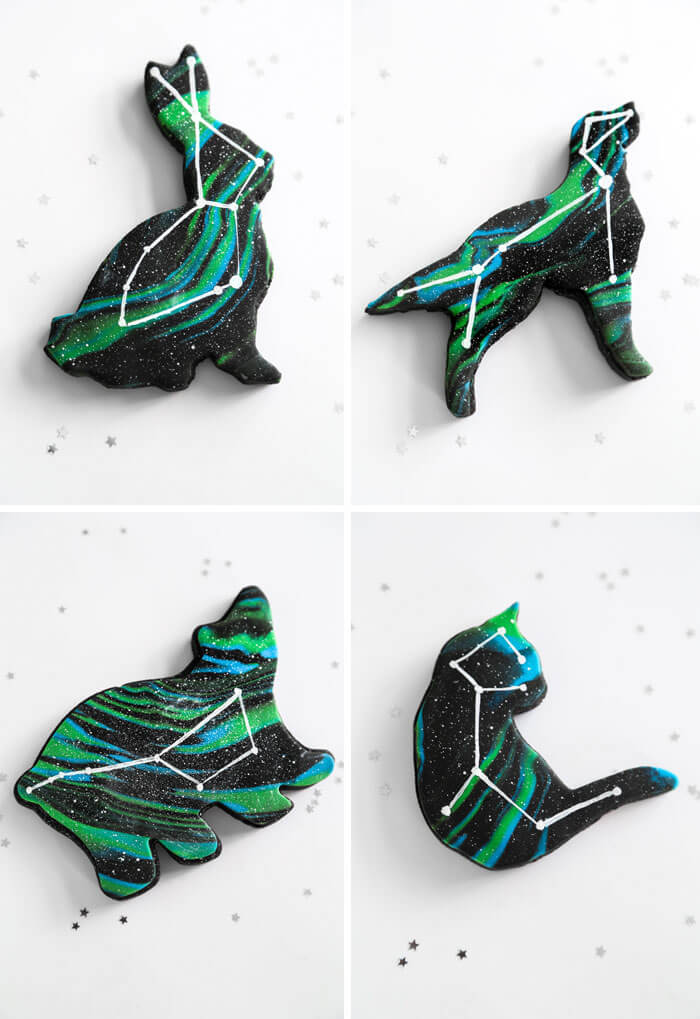 The base of the cookies is dark chocolate sugar and you top it of with marbled fondant, obviously there is more to it, but the base is pretty easy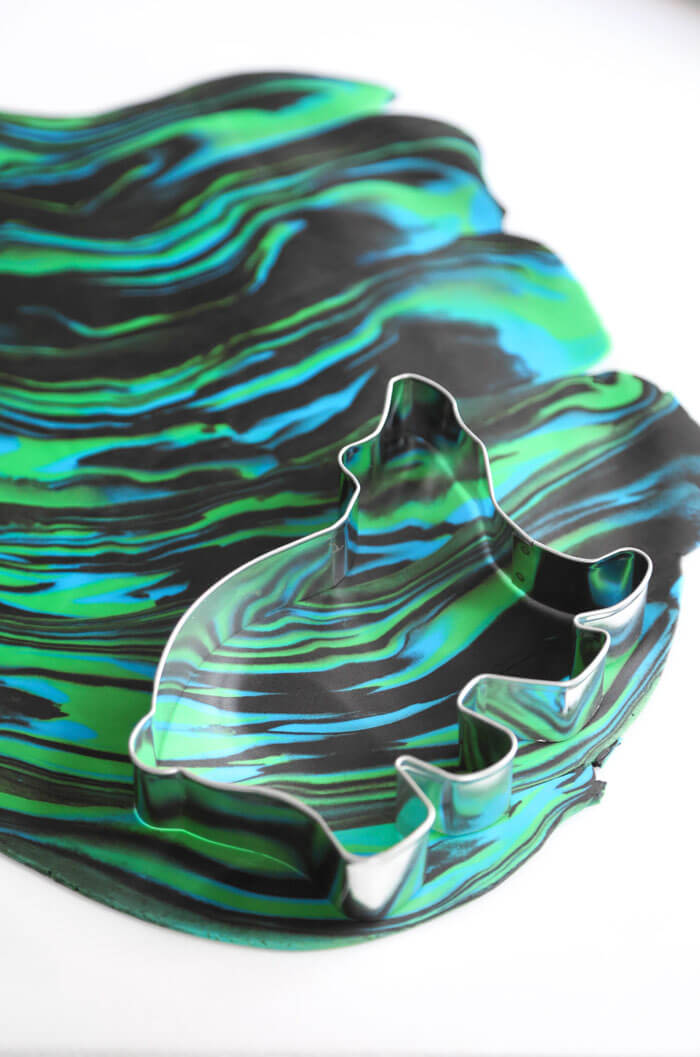 After you get the dough you need a cookie cutter in the shape of cute animals to make the shapes and cut them out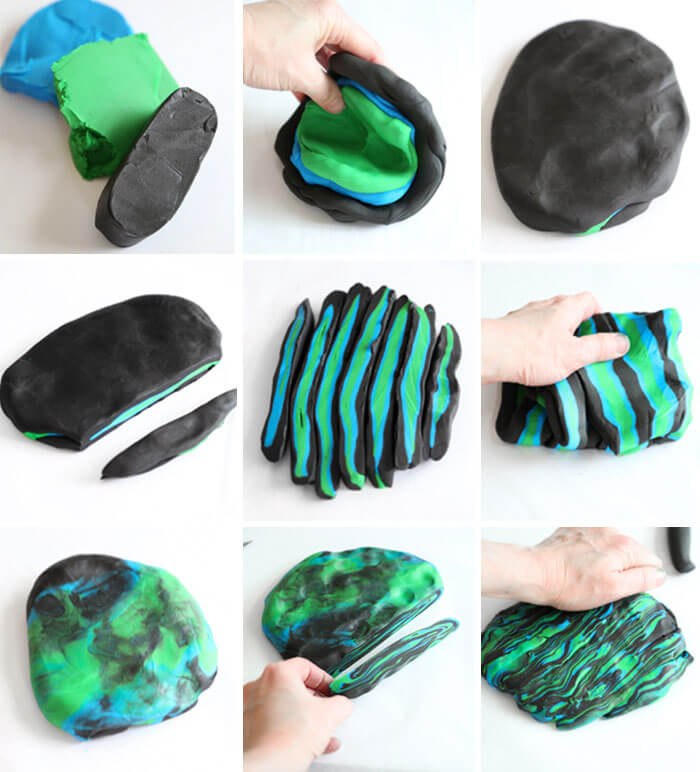 The results are pretty amazing and it sure tastes delicious too! You can spray the cookies with corn syrup before you start painting them bright white food color. You need a delicate hand to draw the beautiful constellations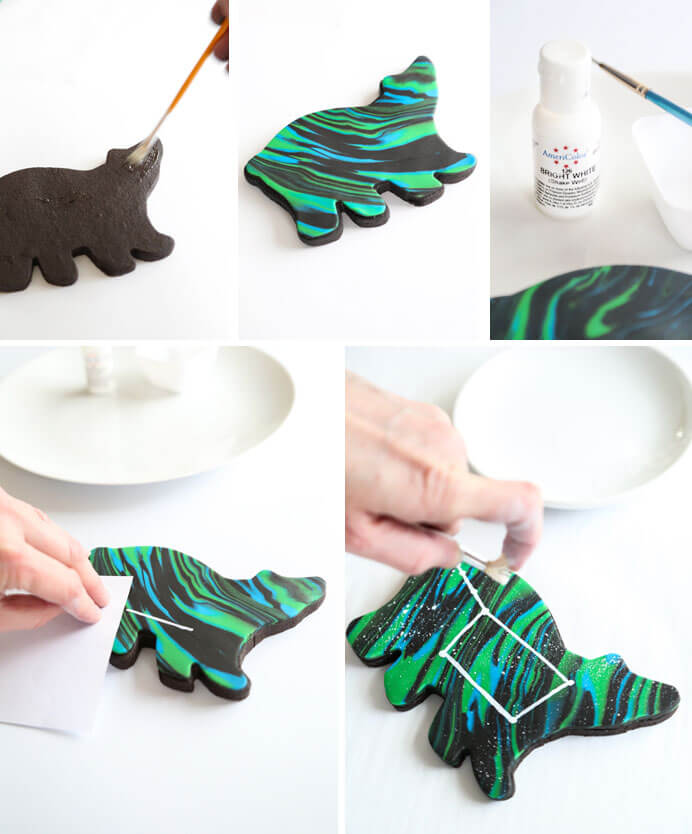 Can you recognize the constellation on these cookies? Good fun indeed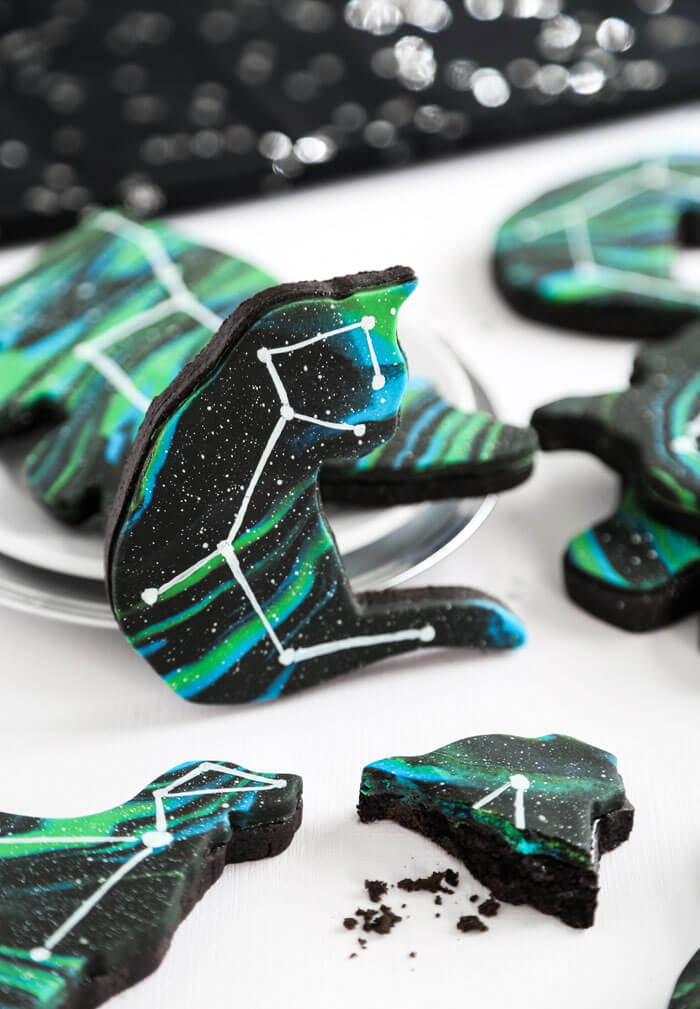 You can try this at home with other animal shapes as well. Heather herself had in mind a couple of names for future projects, like a lynx, a snake, dolphin, dragon, goat, lion. So, if you want to continue with what she has done, you can purchase 2-3 favourite animal shapes and make them into beautiful constellation cookies.
Or if this is not for you, you can check out other works made by Heather, like this amazing Zodiac Constellation cake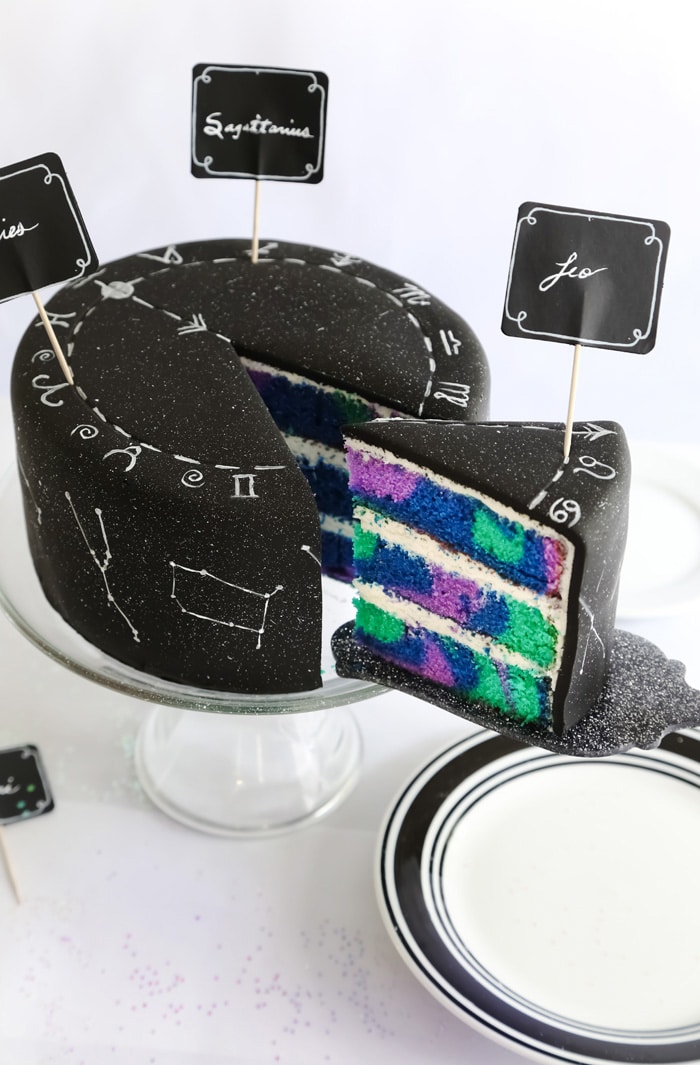 Or just some colorful, cute and delicious treats with the face of animals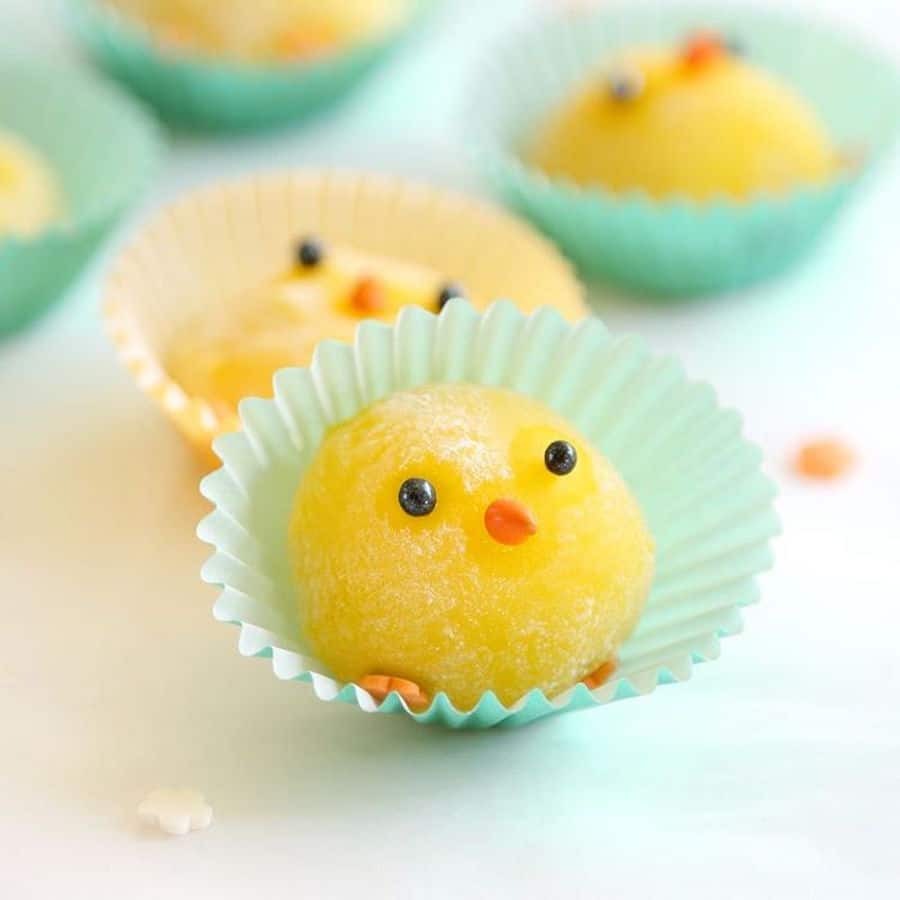 Care for some cute little owl cookies?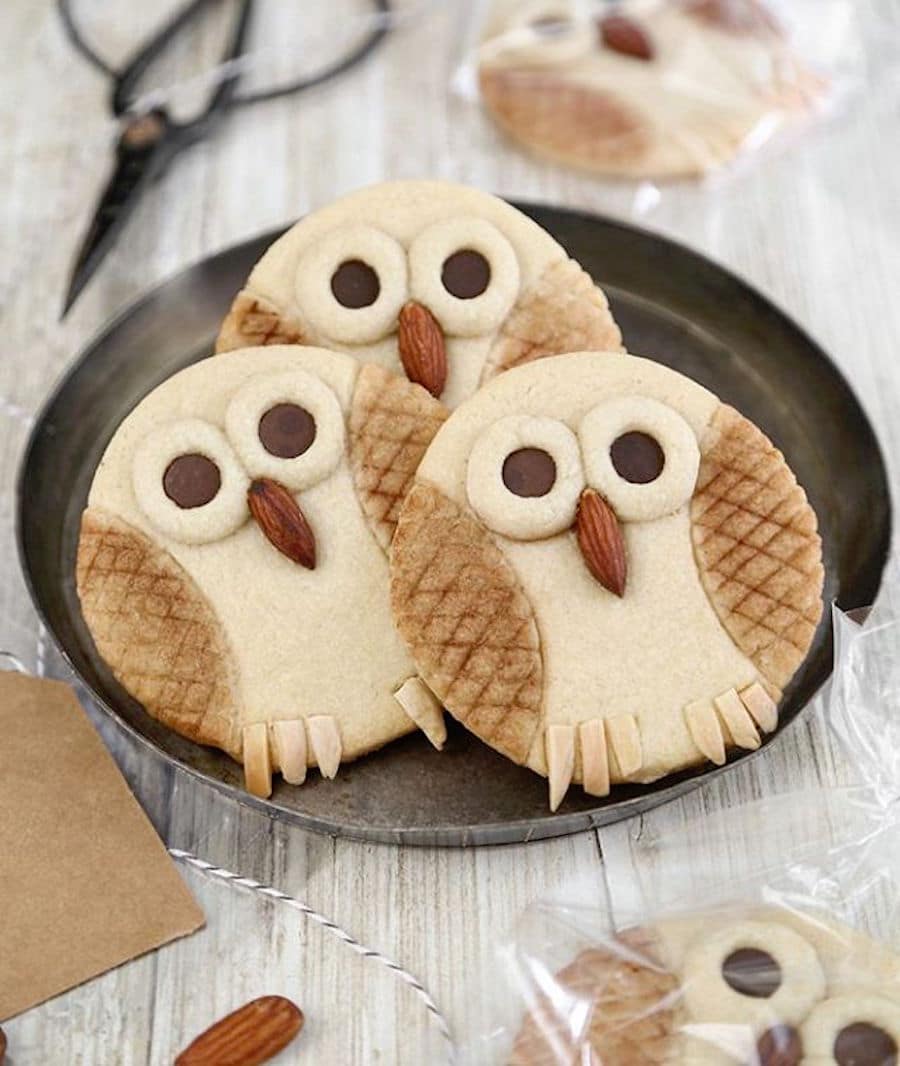 Make it Sprinkles style!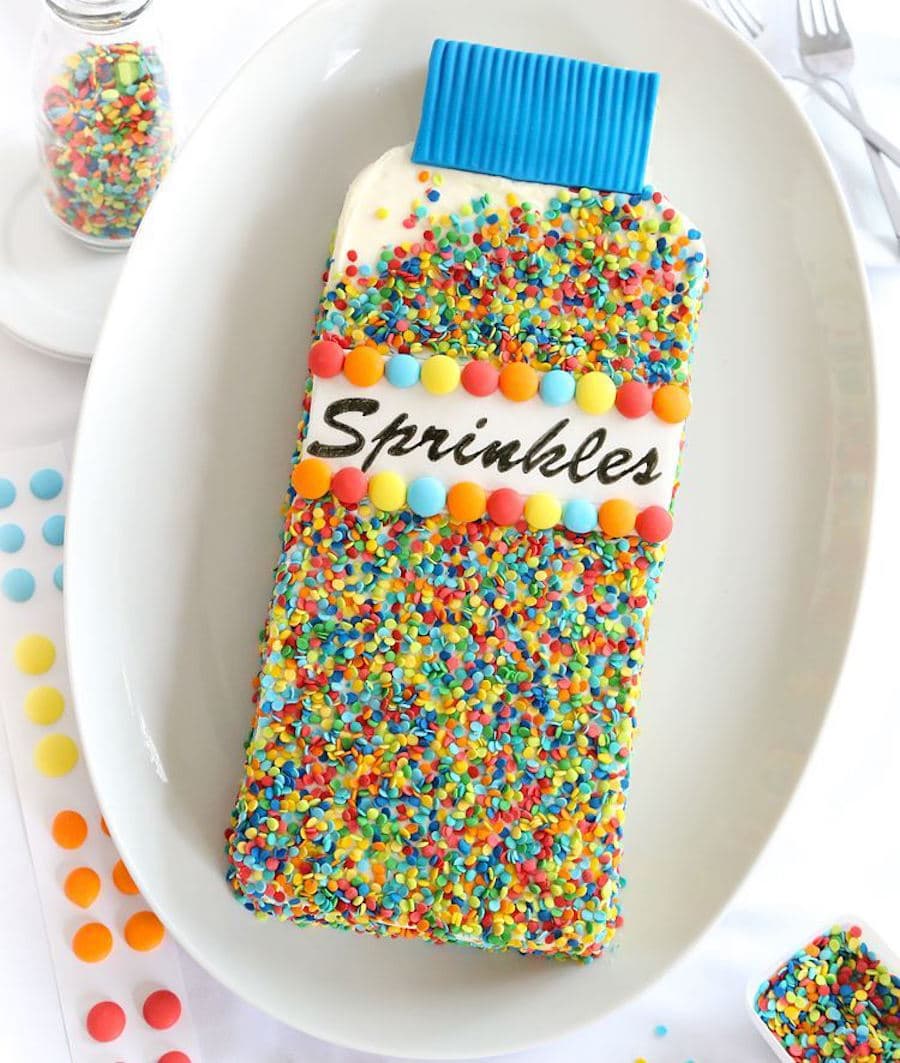 Be sure to follow Heather and visit her blog sprinklebakes to see the original constellation cookies recipe and more yummy recipes