I'd like a cone of coffee, please! Yes, you heard it well, a chocolate-lined ice cream cone of coffee". This is what you can get if you visit The Grind Coffee Company, in Johannesburg. That and a lot of Instagram likes, because, apparently, this coffee served in an ice-cream cone is the most Instagrammed coffee ever to grace our world.
And we say it's for good reason because it looks absolutely stunning and delicious. There's one downside, still and that is you can't enjoy for longer than three minutes because it melts.
The Grind Coffee Company owner, Dayne Levinrad, launched this unusual coffee in a cone in January after working in Brazil, Australia and America. According to him, there are nearly one million pictures with the hashtag #coffeeinacone around the world. Not bad, not bad at all.
So, the coffee is made of ice cream, coffee (obviously) and chocolate and, also, foaming milk in a heart shape. The cones are no ordinary cones, as it would all turn into a leaking disaster.
Instead, Dayne Levinrad made his own cones, with the use of four layers of chocolate to reinforce them, also a certain percentage of cocoa to each layer of coating inside.
"Once we pour it, you've got about three minutes to drink it", says Dayne. So you'd better hurry. And people didn't mind, apparently, as the trend of #coffeeinacone has travelled everywhere. "It's gone all over the world", adds Dayne.
The concept is patented and Dayne can rest assured: his coffee is the new craze. Well, after you see the pictures, you understand why. Is something like an ice cream and coffee all in one and you have to be quick to enjoy it as it might spill. So, quick, enjoy your coffee and then spend some more time posting it on Instagram. Don't forget, #coffeeinacone
This new coffee in a cone trend came from Brazil but soon took over Instagram and the world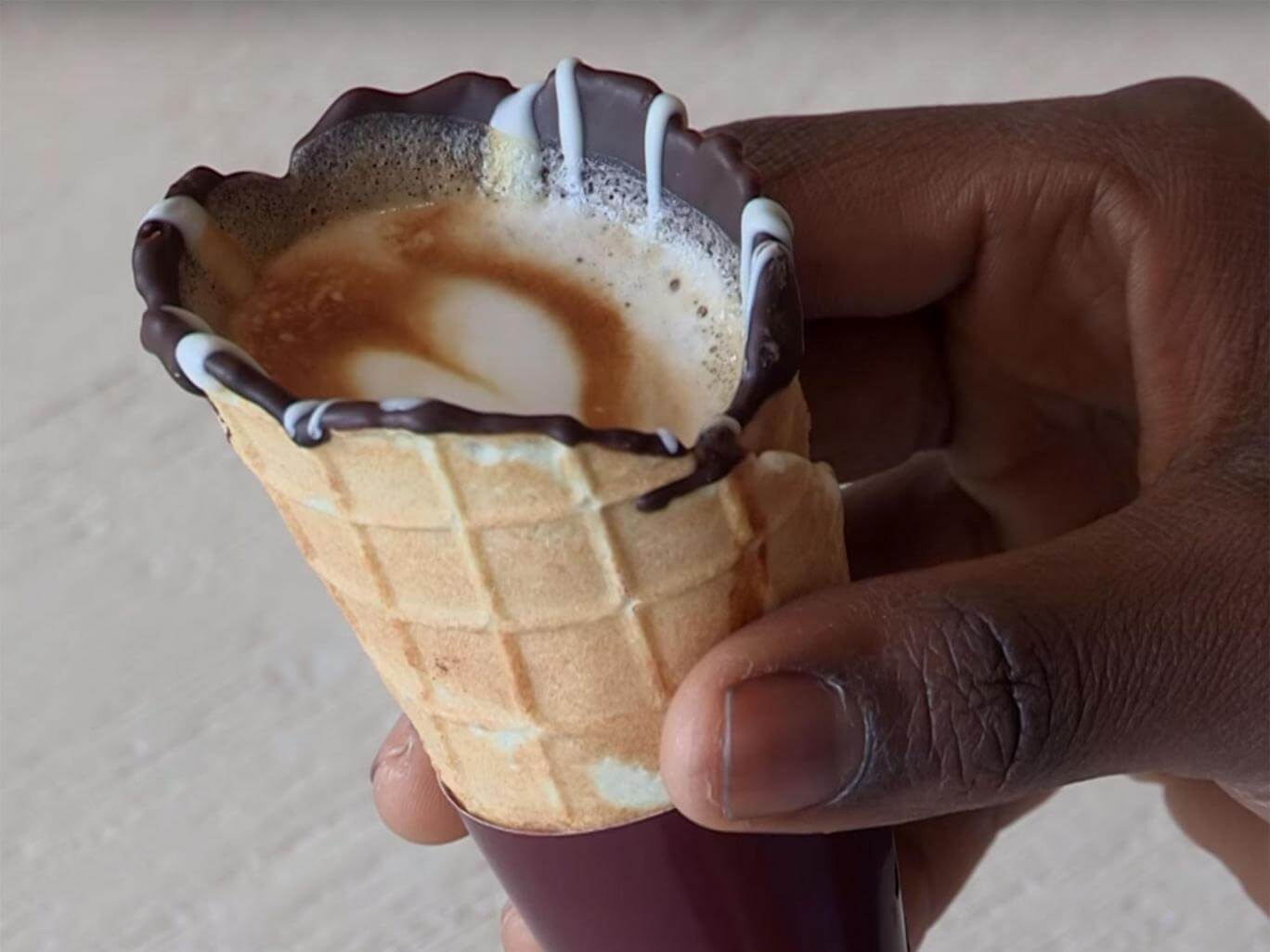 Once you pour the coffee inside the chocolate cone you have around three minutes to drink it before it spills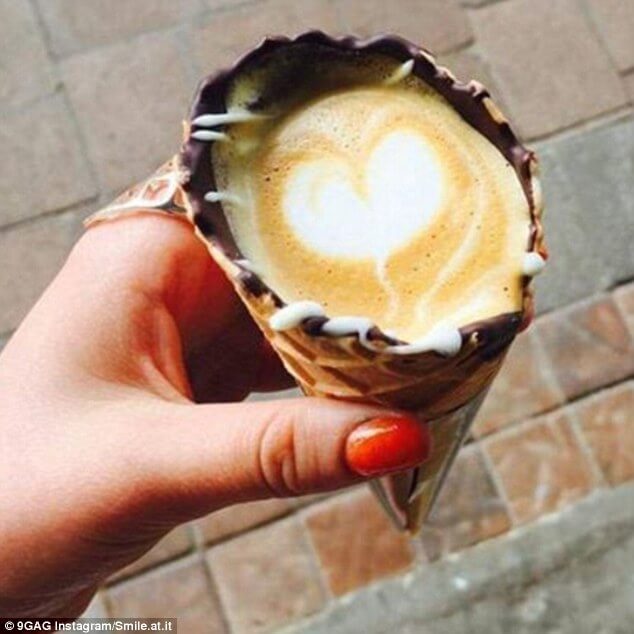 The cones are made from four layers of chocolate to be able to hold the coffee and not melt immediately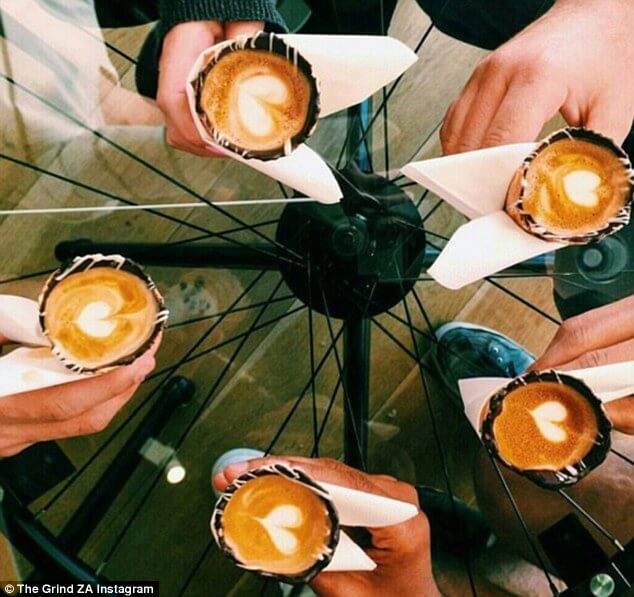 This simple but new idea is becoming popular by the day with more than 1,000,000 hashtags created already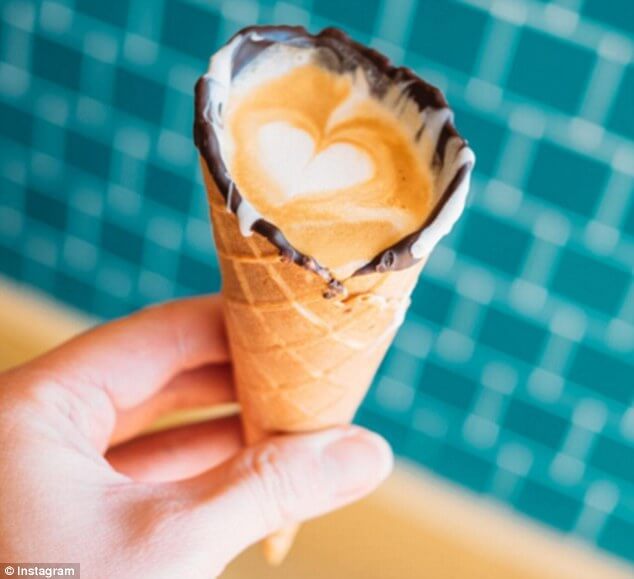 The idea that you only have a few minutes to enjoy it makes it all that exciting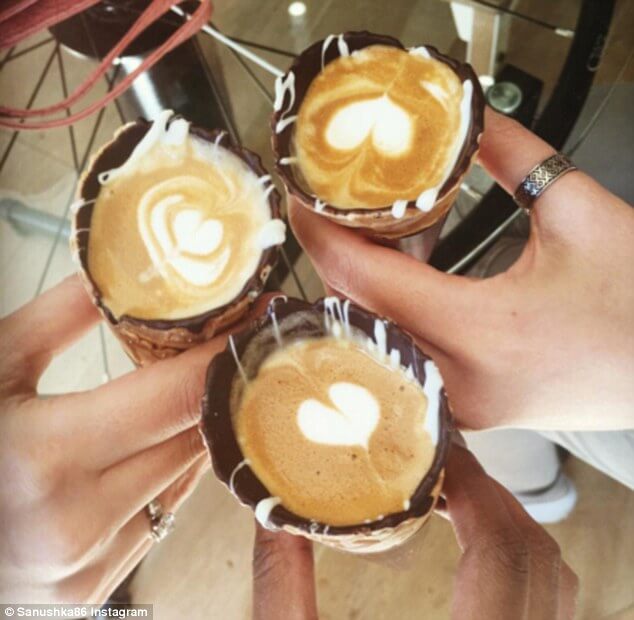 Looks delicious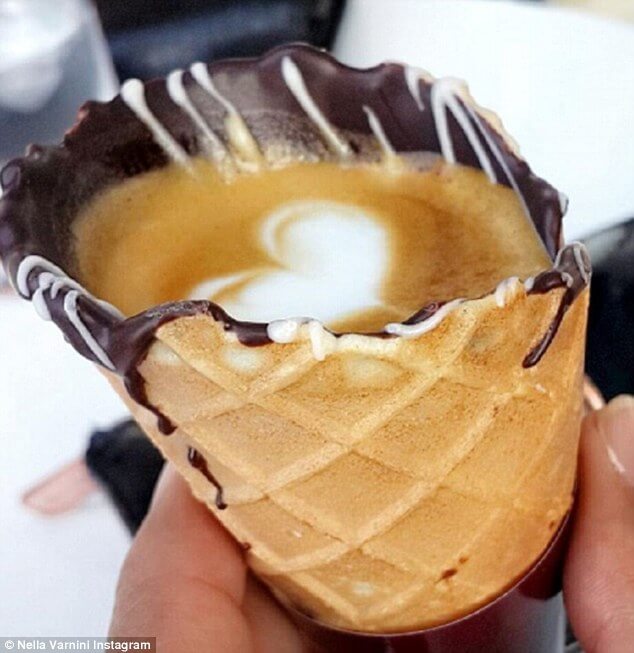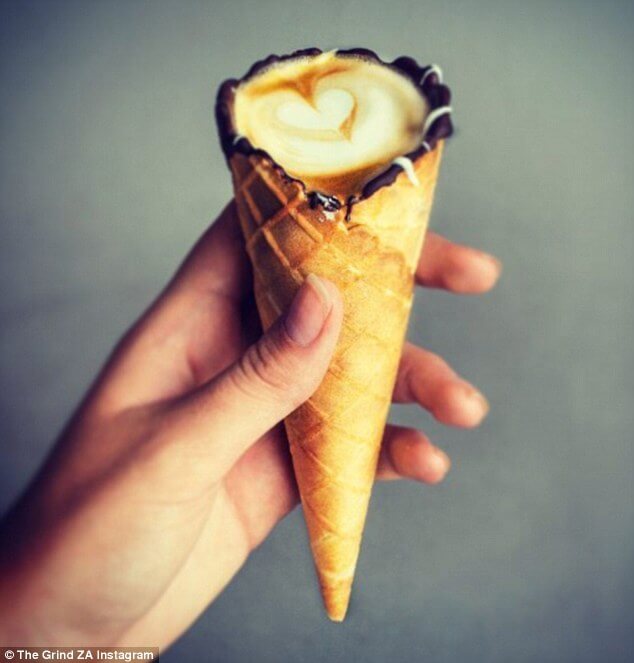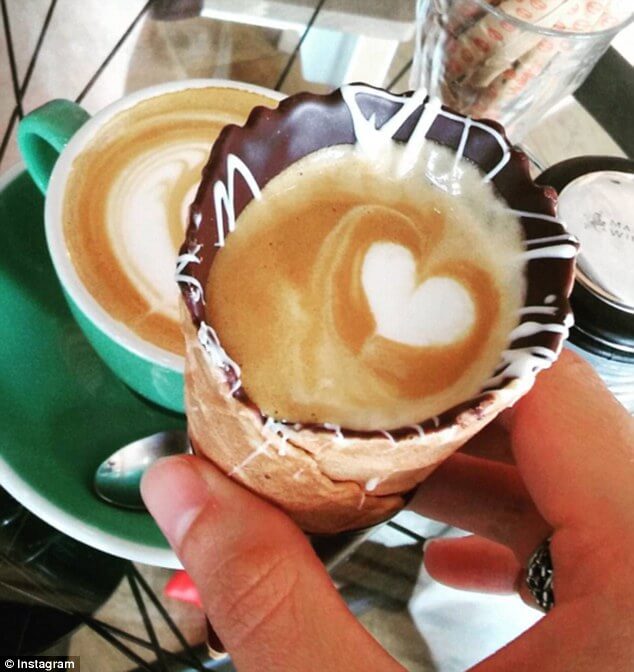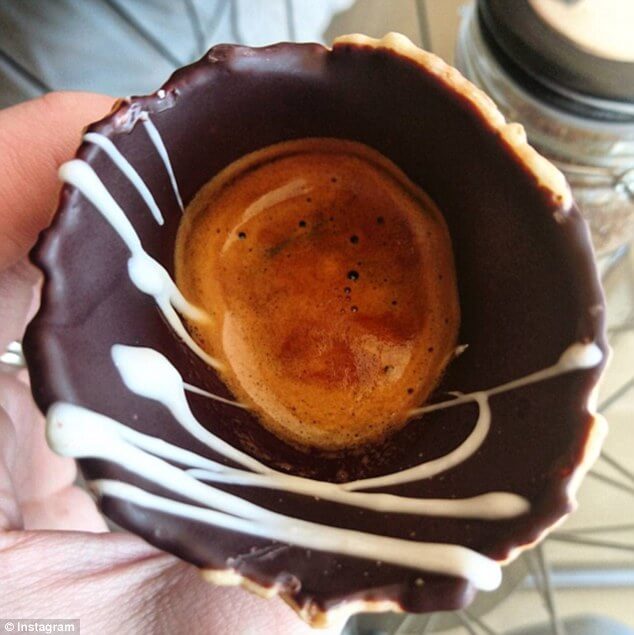 [the_ad id="83004″]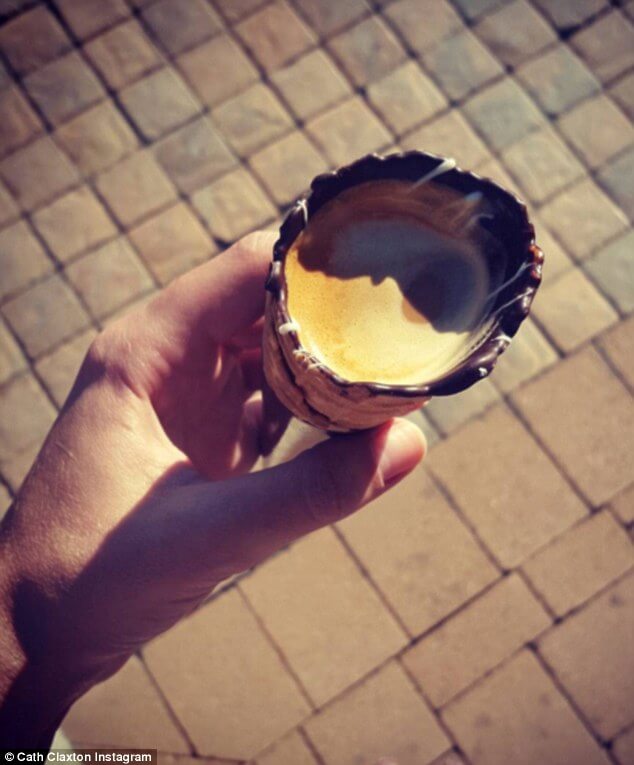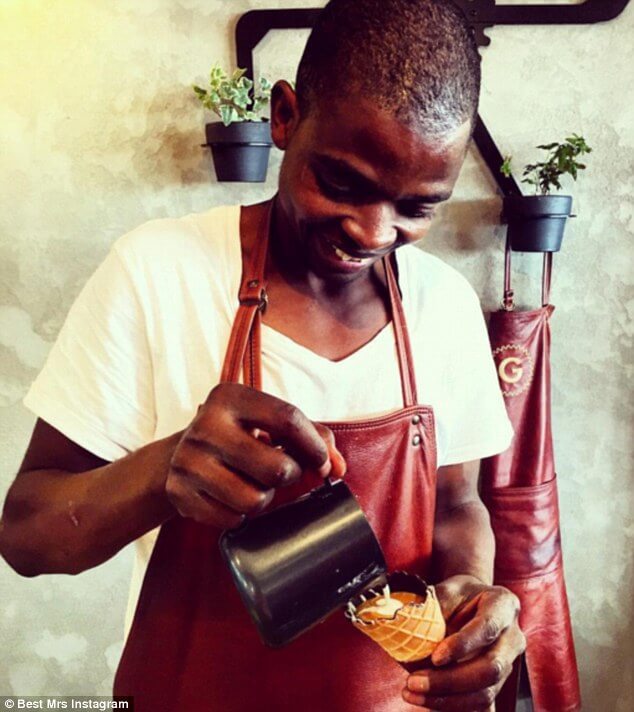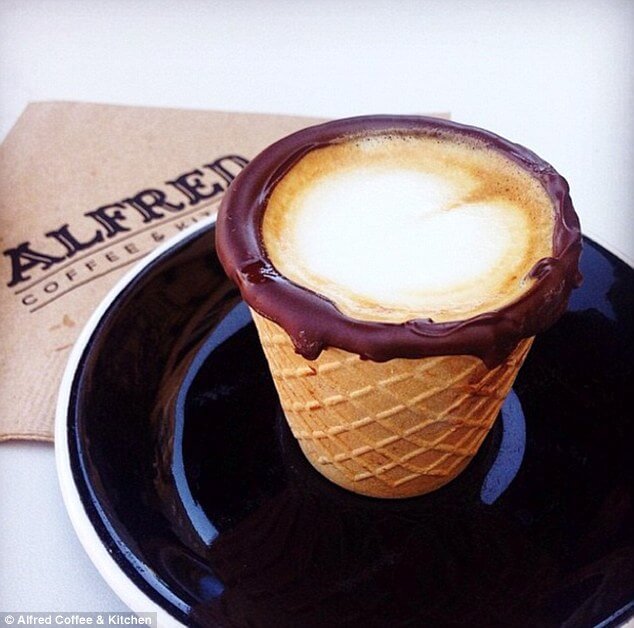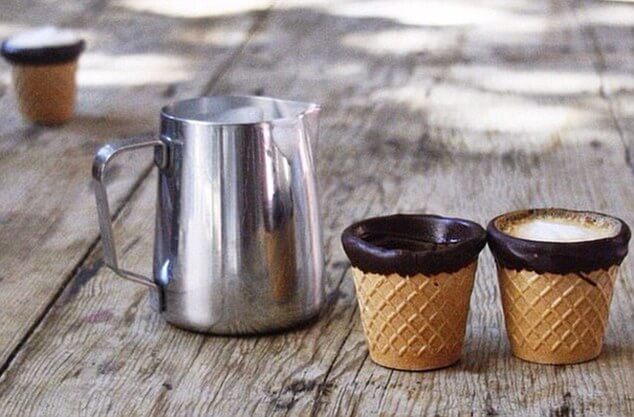 Have you tried the coffee in a cone yet? Let us know in the comments and share with your friends
More info: Instagram