Forget about catching that elusive wave, now you can ride the deep waters with this electric surfboard without any problems. It is some sort of a Segway on water, if you we can make this comparison and it is powered by two batteries.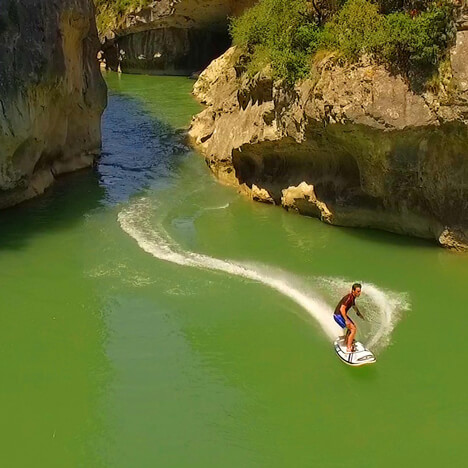 [the_ad id="71925″]
The Basque Company, Onean is the one behind this product. They've been working on this electric surfing board for almost 4 years now and it seems that they've reached a point of success with their model. They have signed a partnership contract with the product development company, Bizintek Innova and the first 2 models of the electric surfboard are here. They're called Carver and Manta and you can watch them in action below.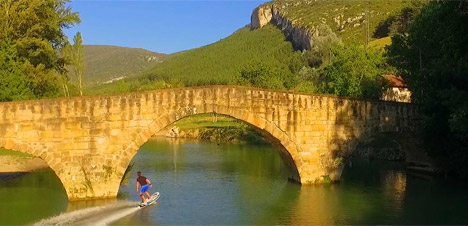 Carver is powered by a 440-Watt dual-core electric motor. It has an axial water pump and it is designed by Aquila Boards. Aquila Boards is Onean's parent brand which now launches this product which is, in a way, similar to the traditional longboard.
The battery provides an autonomy of 20 minutes at its highest speed and it can charge fully in about two hours. Also, the batteries are easily interchangeable, no need to wait for 2 hours to have another 20 minutes of insane surfing experience.
Manta, the rectangular model is designed to fit the more casual surfers. Compared to its brother, Manta allows for "walking" on calm waters, such as canals. You can wander around with it for more than two hours in a single charge and it offers maximum speeds of 7-8 km/hr. This is more of a marathon-man.
If you think these electric surfboards have not defeat the whole purpose of surfing and catching the waves, then you can pre-order them online right now. Another model is in development and we will see it around for sure.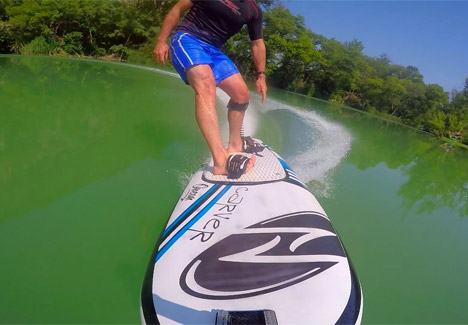 Just to freshen up a little on what tech is up right now, we have a Lexus hoverboard with magnetic fields; it basically hovers above the ground. Also, there is some crazy laptop-sized board that has wheels and its creator, actually, described it as the world's smallest electric car. How about that?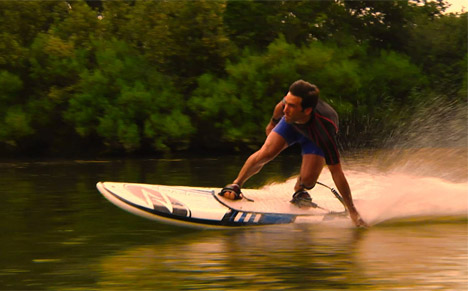 [the_ad id="71924″]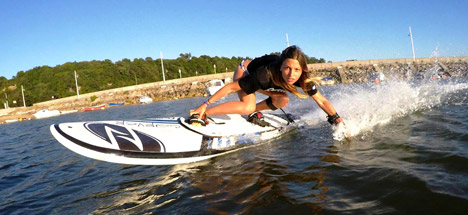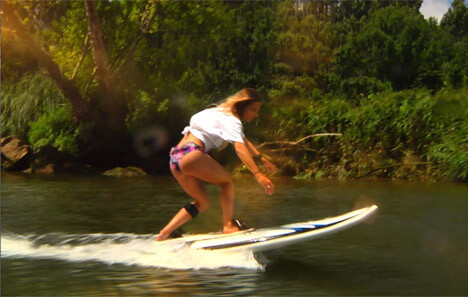 Here's a video about the Onean electric surfboard: