Chinese Wood Carving Art has been around for centuries and honestly wood carvings as an art form is very familiar. But we have a pretty good feeling that you never saw carvings like these. The level of detail is out of this world, and that's why it has its own category named Dongyang wood carvings.
Carving wood has always been a luxurious art form in China. It has appeared as back as 1,300 years ago in the Tang dynasty. Everyone who has seen these beautiful works of art understands how satisfying they are to look at.
So inevitably these wood carvings became part of a tradition in the dynasty.
The art form is passed generation through generation. Today, there are still a few people left that pass on the art of Dongyang wood carving.
Woodcarvers imply their skills and time in furniture like table legs and cabinets. They might cost a bit today as they are a rarely practiced art form.
However it is all worth it if you want your home to have a piece of ancient-looking furniture.
Another interesting fact about these Chinese wood carving art is that they look so real as if there is a world beyond them.
What makes them even better is that these woodcarvers spend all the time they need to make these pieces of art look soft and smooth. Not giving the slightest impression that once they were just harsh logs.
Related: World largest redwood lion carving sculpture | Hubei giant war god Guan Yu Sculpture
The most popular kind Dongyang wood carving AKA Chinese wood carving art is murals that are hung on walls. They are one of the most liked artworks by people worldwide.
Take a look at more interesting Dongjang wood carvings.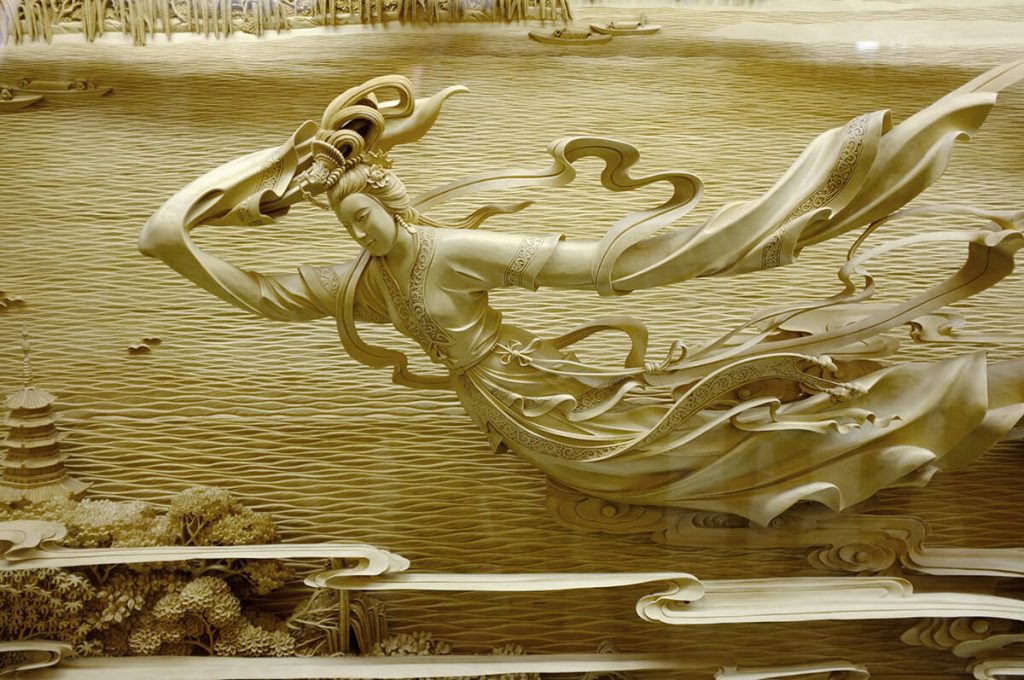 The level of detail in these Chinese wood carving art pieces in amazing!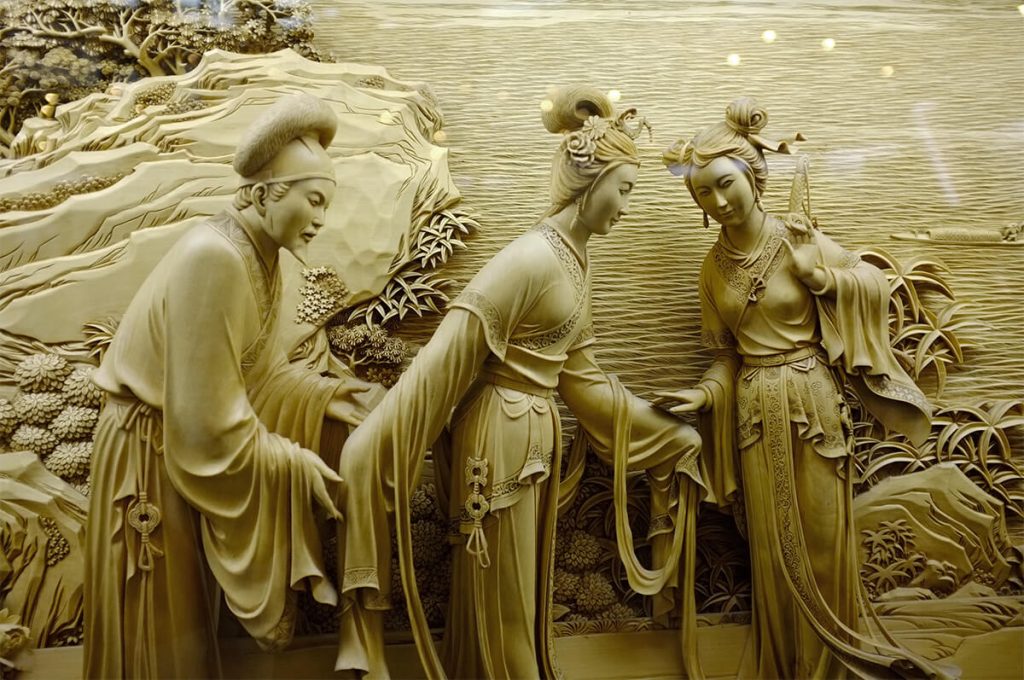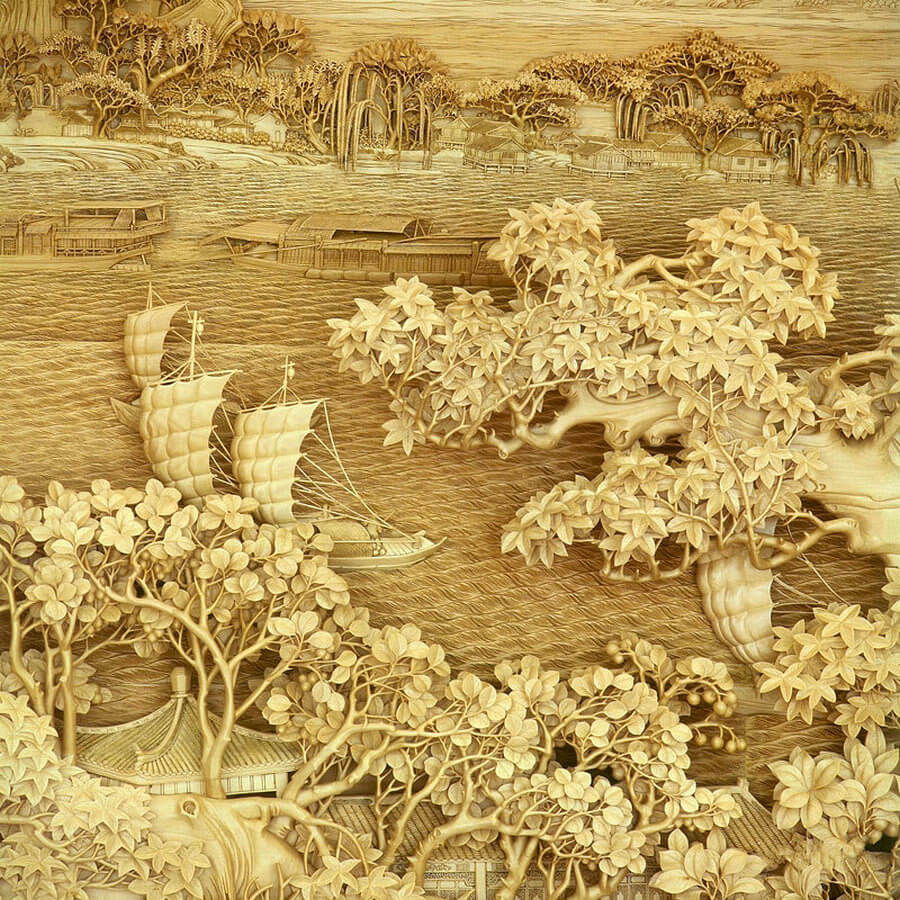 Here's a video of the Chinese carvings technique in action: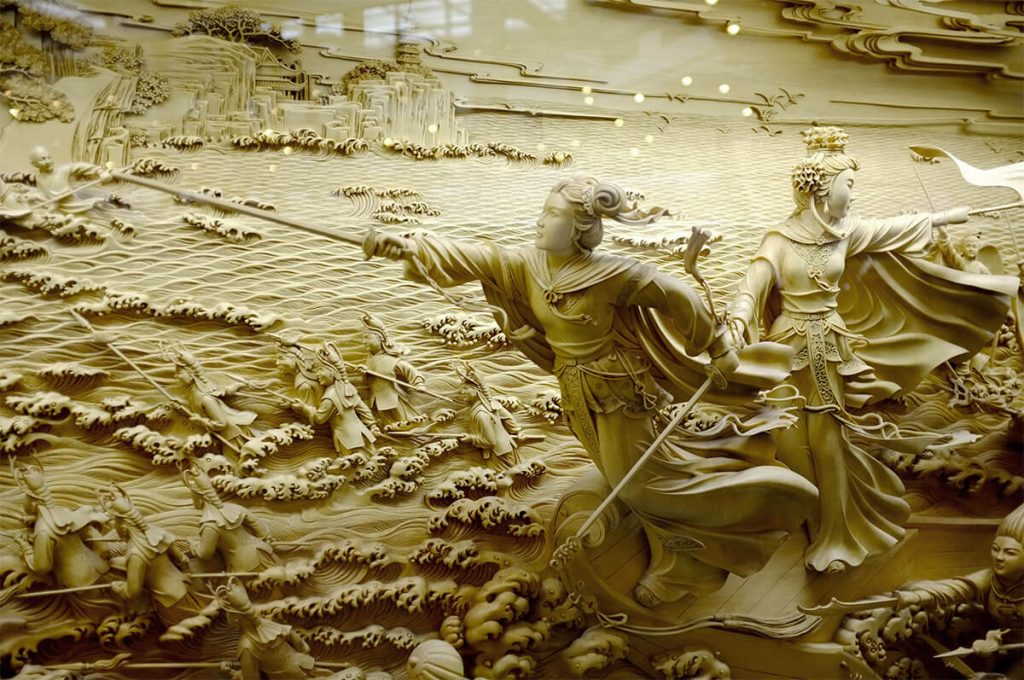 The flowers look so life like that it's almost like looking at a picture or a very detailed drawing and not wood carvings. This is the kind of level and attention to detail you can expect from these artists.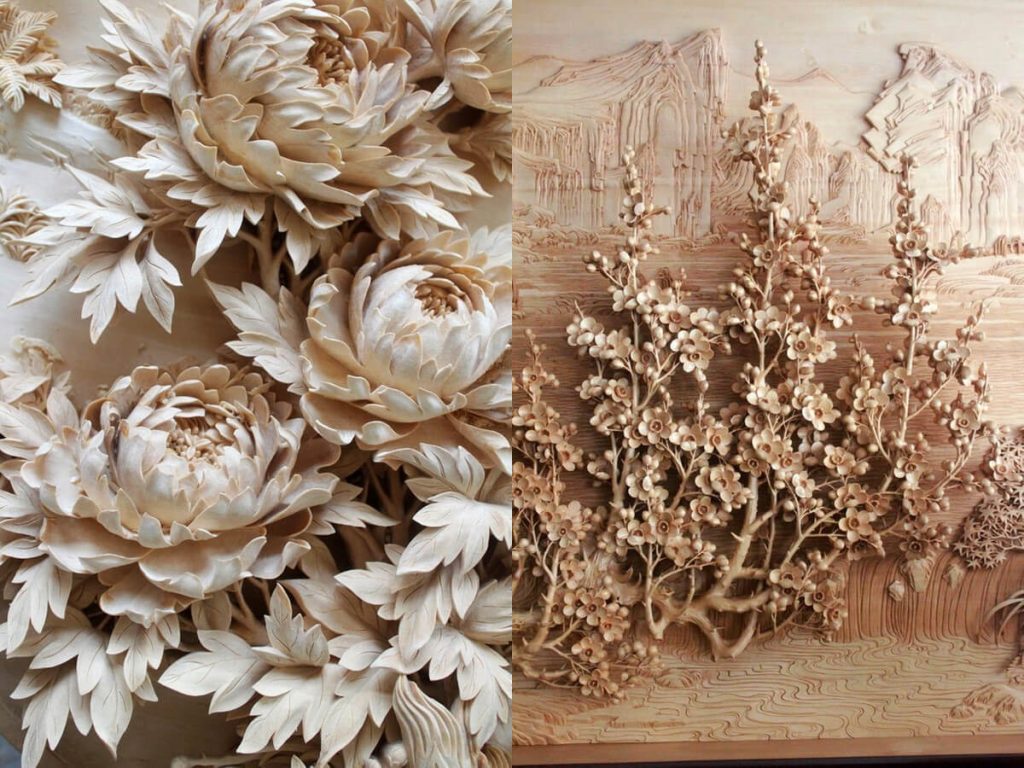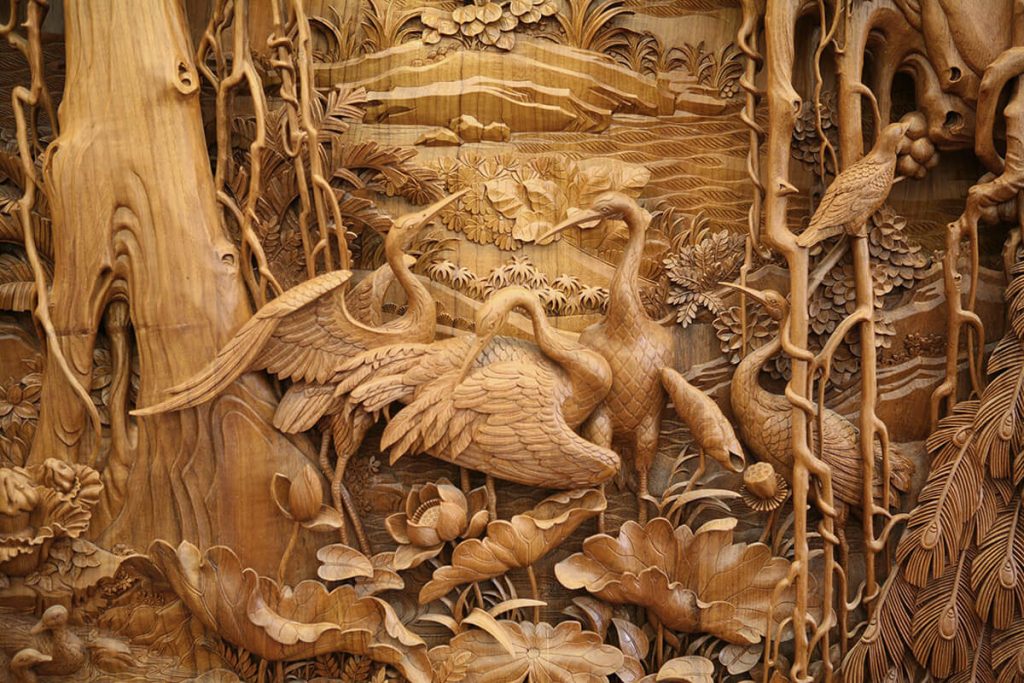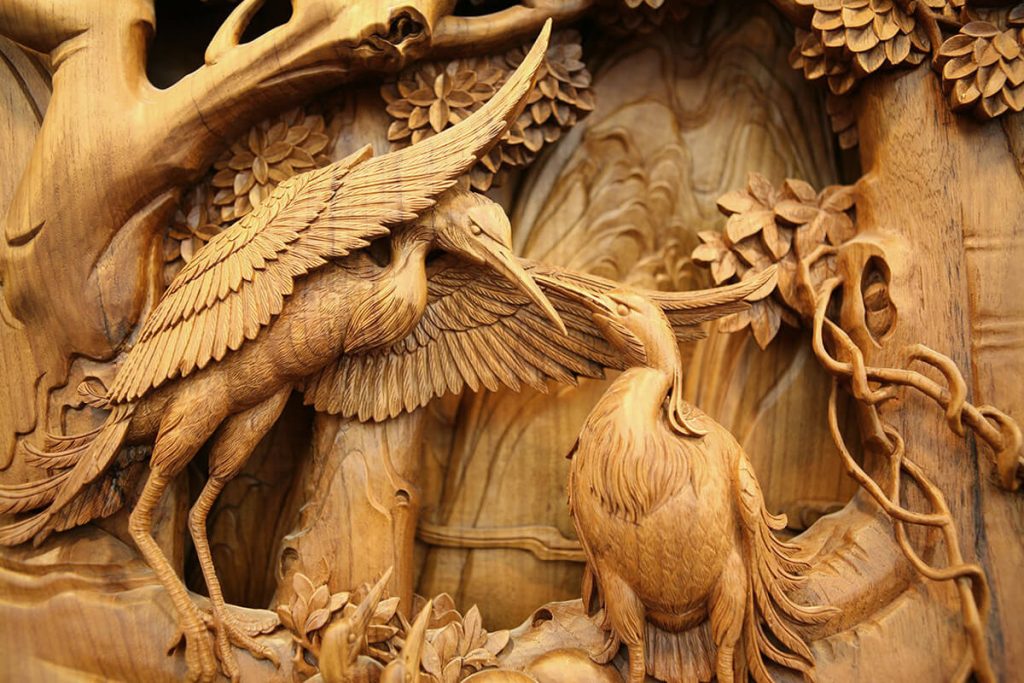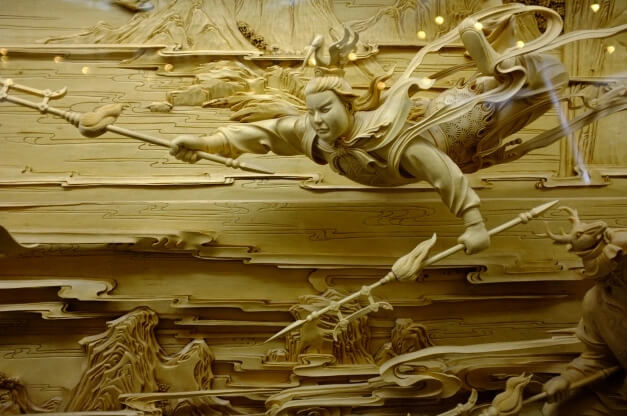 Here are some of the tools the craftsmen use when creating their masterpieces. You will notice that there isn't anything modern here, and these tools are pretty much the same as they were for centuries. That's awesome to think about.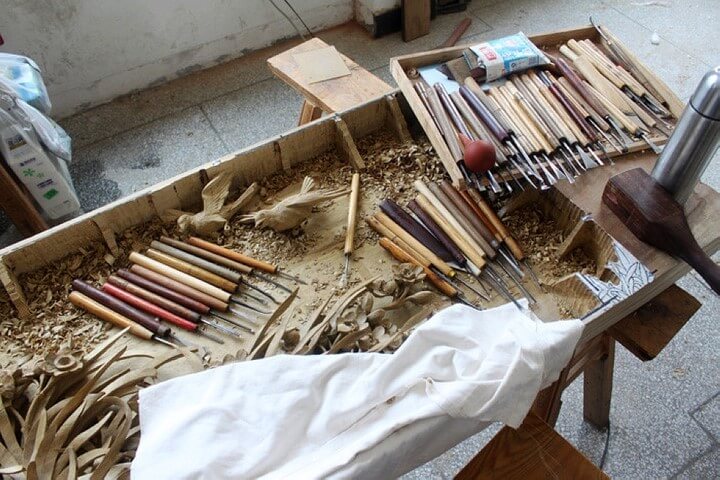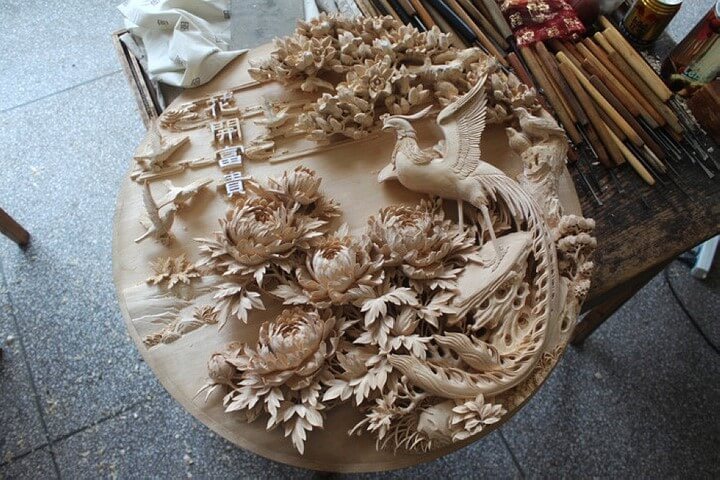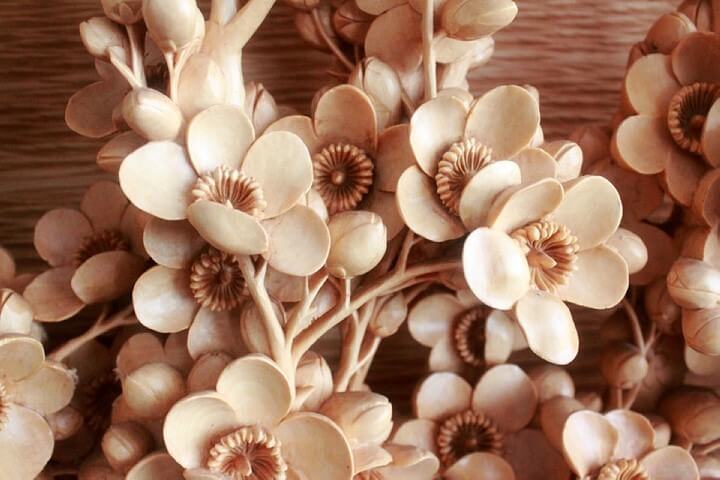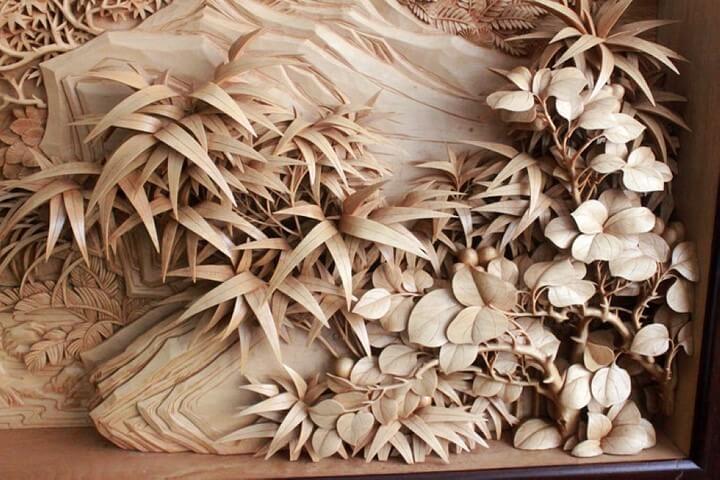 Via thisiscolossal