What does it mean to be a woman today? What was it like to be a woman yesterday and what will it feel like to be a woman tomorrow? Femininity is one of the most discussed social themes of our days. Women feel more and more empowered to act, fight for their rights, create, be bold, be regal. Still, there are some historical and traditional remains that stay ingrained in our cultures and which are really hard to pull out. In Francesca DiMattio's new series consisting of large porcelain sculptures, we see all these women's traditional roles tangled up with the way women are regarded today. The strength drawn from femininity is really visible in all of Francesca's works.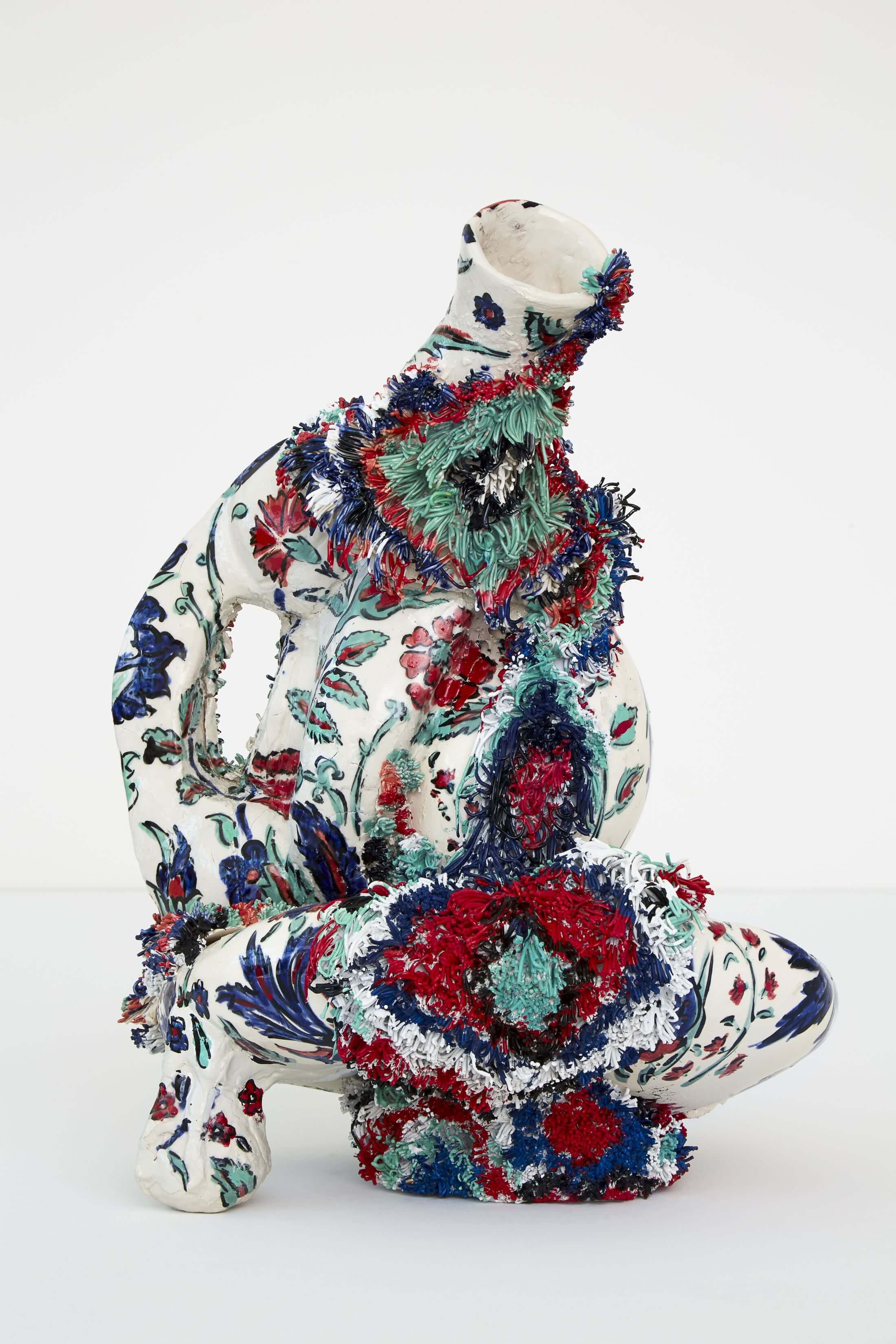 Totemic Caryatid made up of opposites
Francesca's works entitled Caryatid is made up of two opposite versions of femininity. They are hybrids. Hybrids are neither one nor another thing. In mythology, they are both male and female, human and animal, animate and inanimate. Just think of the Minotaur. DiMattio borrows this myth of the hybrid from the ancient Greeks and uses it to express the conflicting expectations of womanhood. The feminine identity is a balancing act, full of contrasting possibilities. A woman needs to know how to balance all that she is: mother, wife, manager, director, friend, daughter, sister, nanny, beauty. The artist delicately navigates through all of these by intelligently using the imagery borrowed from the world's huge history of sculpture and ceramics.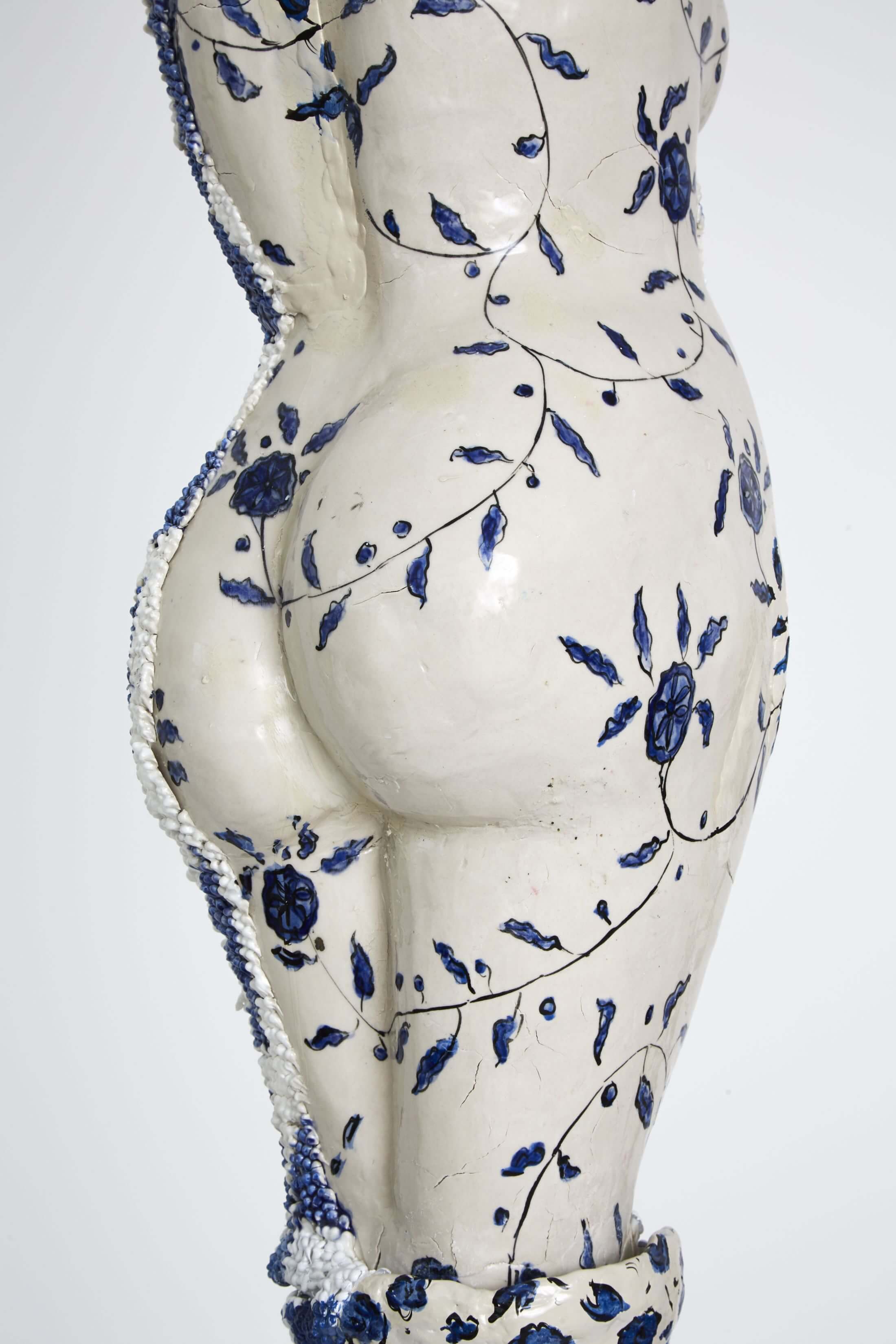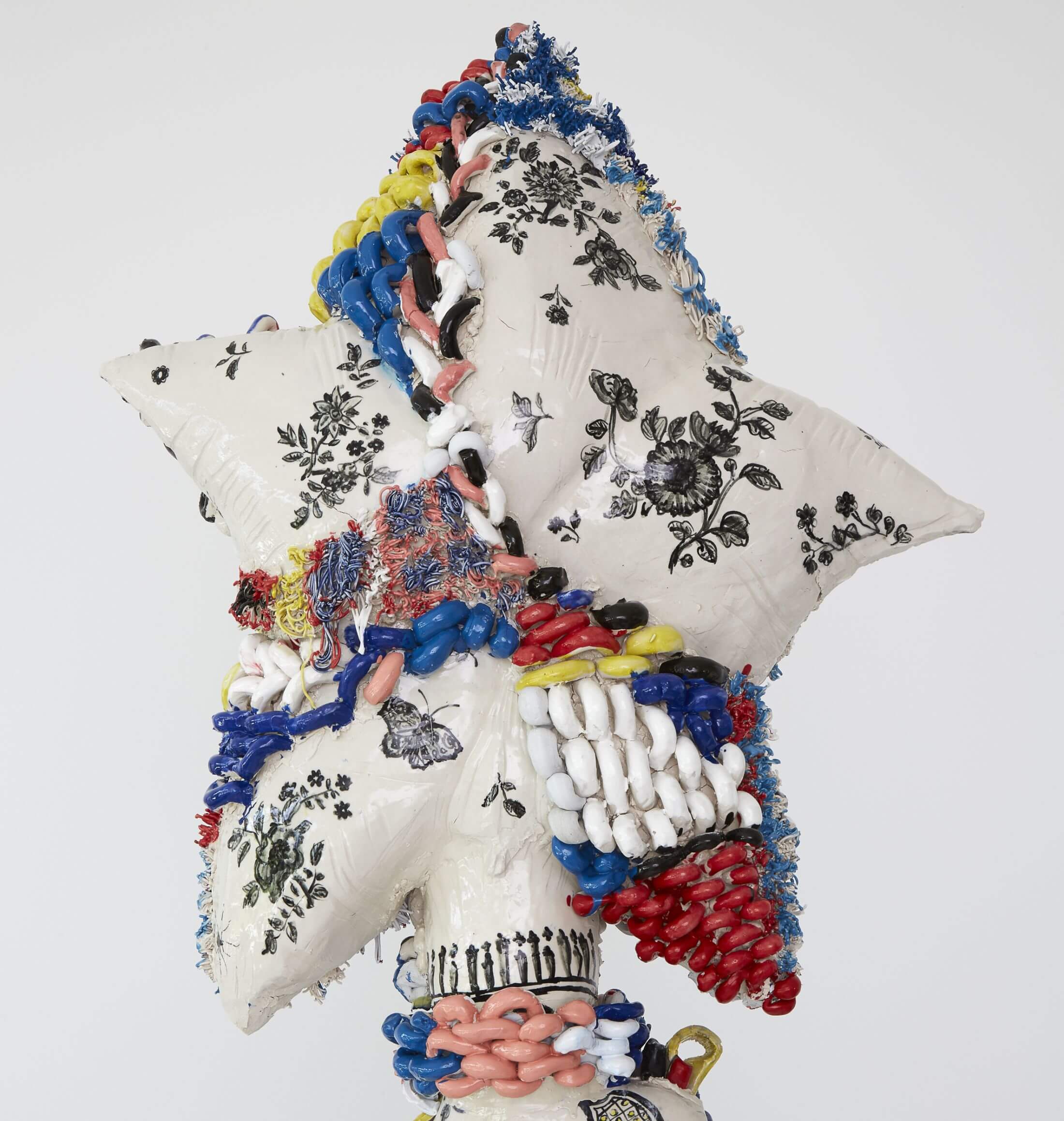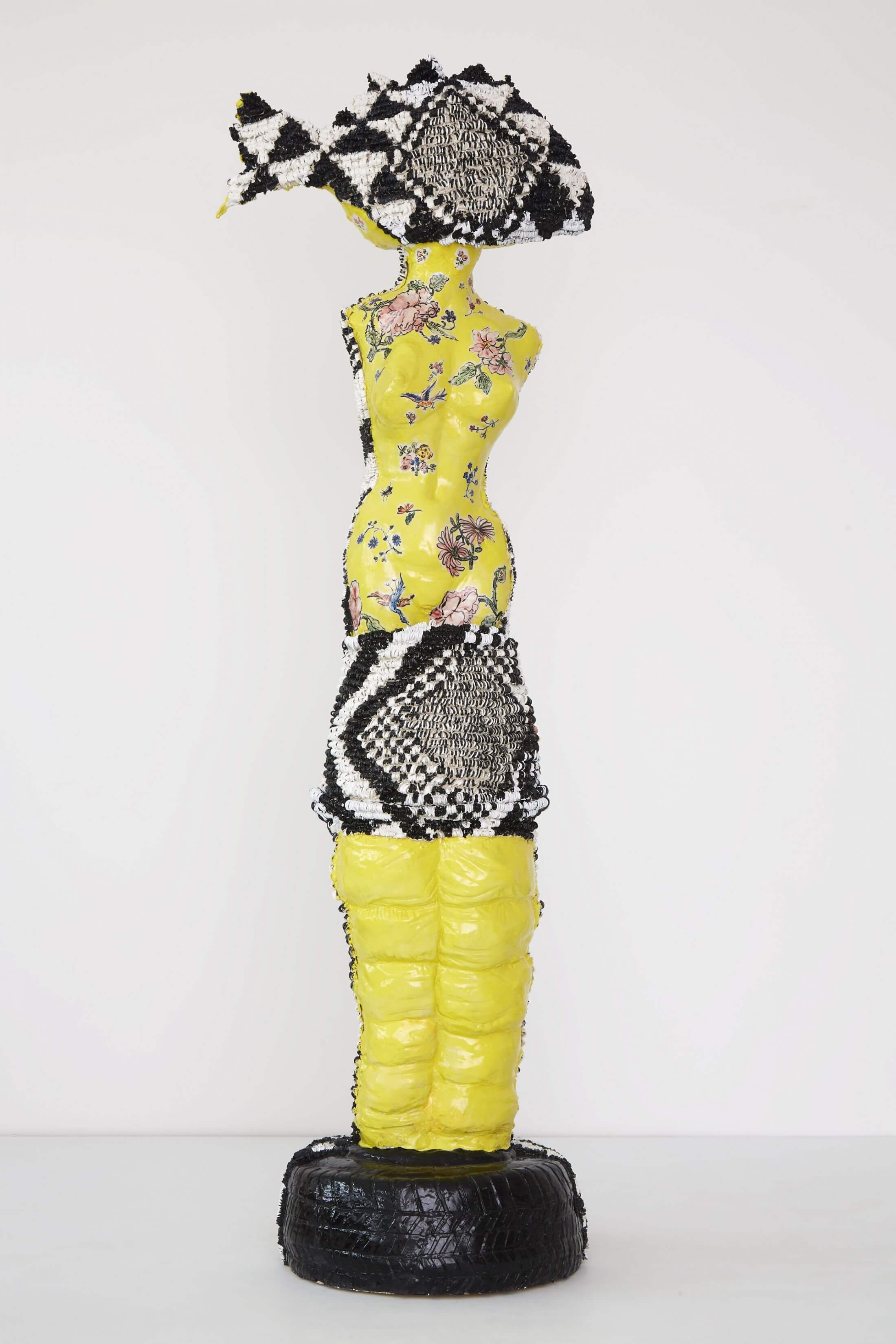 Femininity as a balancing act
These works are beautiful and if you are a woman, you will be able to understand them better. You will be able to understand the underlying ideas they represent. Femininity is beautiful because is the most gracious balancing act and it has always been. A woman always knows who she is, but also who she should be when the circumstance requires it and this is beautiful. Moreover, femininity means exploring the historical and traditional social standards and trying not to curse them, but rather learn from them and come to master the balancing act of being a woman.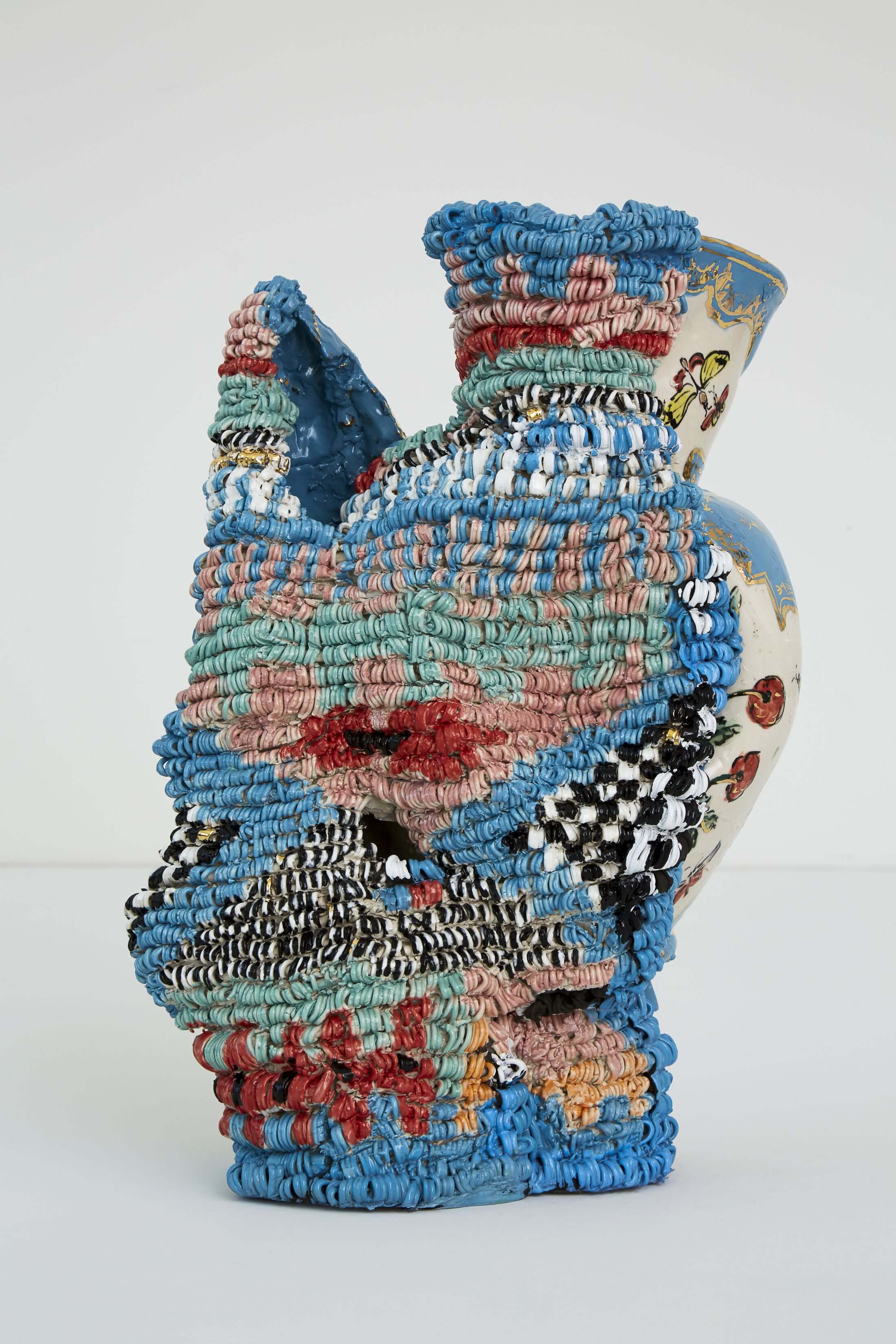 What do you see in DiMattio's works? If you are still thirsty for art, check this one out also!

Image courtesy the artist and Pippy Houldsworth Gallery. Photograph by Karen Pearson
Via CREATIVE BOOM