I don't know anyone that didn't have the impulse to draw on the chalkboard in school. Sometimes even the teacher would draw something on the board at the beginning of class. The chalk board art that was on the board in my class was usually just stick figures. But someone seems to have taken it to a whole new level.
Hirotaka Hamasaki is a teacher in Japan with a talent for chalkboard art. He inspires his students every day with detailed recreations of famous artwork on the chalkboard. I don't know how he finds the time to create detailed artwork and teach students. He must get up really early or stay late after school. Whatever he's doing, he's kicking ass at it. Hirotaka also has a prominent online presence so we can all see his latest work. Check out his work on Instagram.
Leave your thoughts in the comments section and tell us what you think of this creative genius.
Hirotaka Hamasaki is an art teacher and also a graphic designer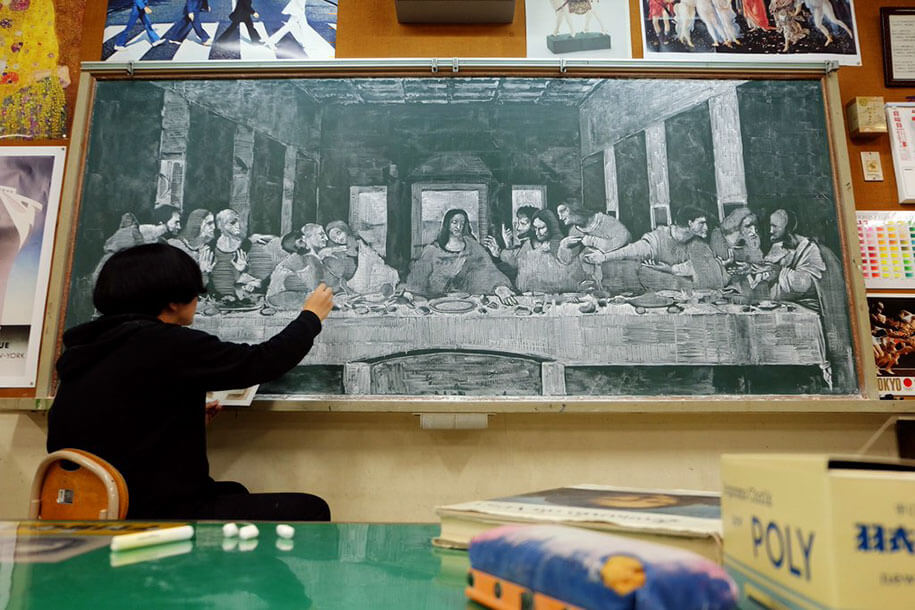 Every day he surprises his students with amazing chalk board art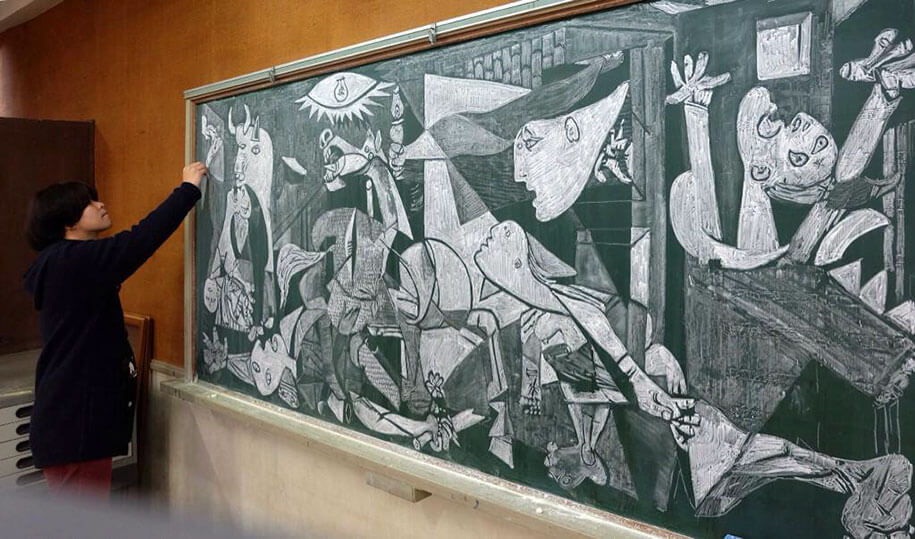 He loves recreating popular art pieces that look beautiful on the board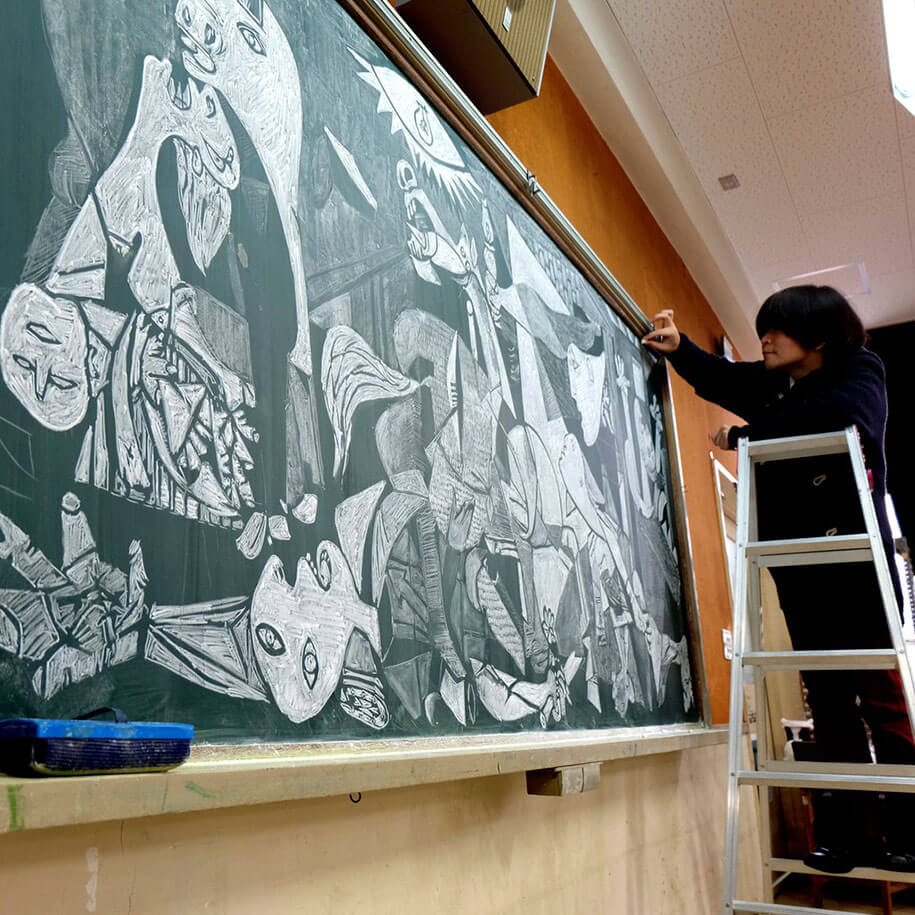 He also created a scene from the popular anime film " Your Name "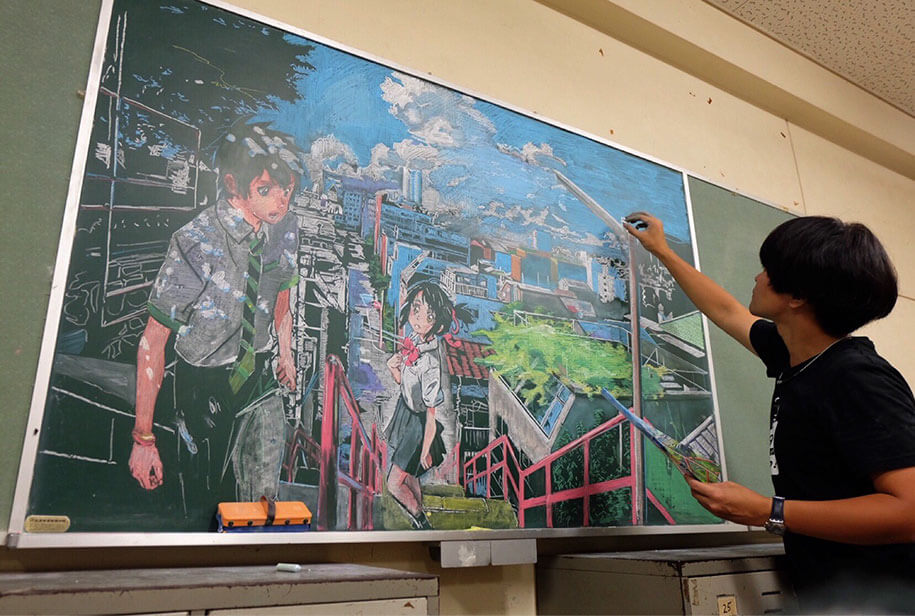 It must takes him hours to complete each piece so it's safe to say this teacher is going the extra mile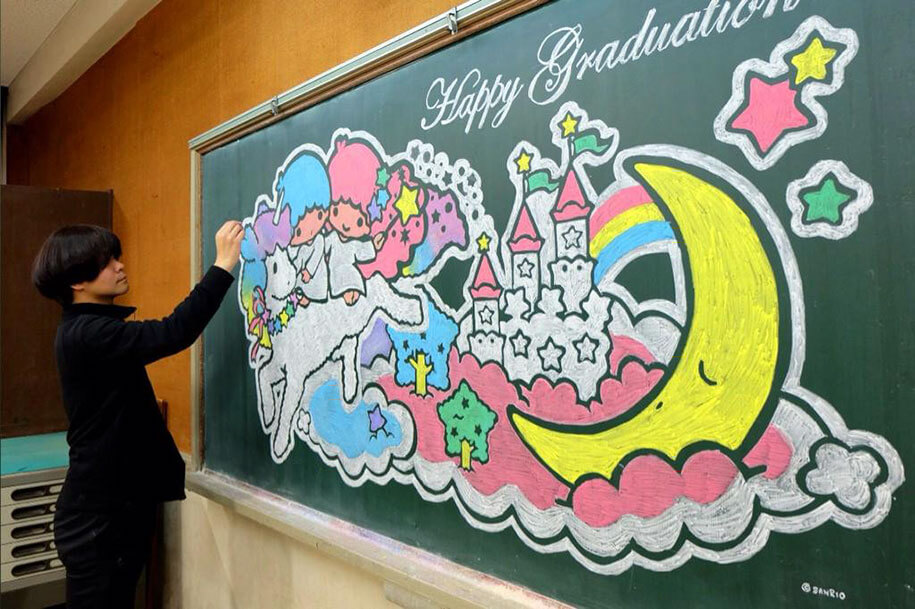 Graduating to this cool chalk painting makes it all that great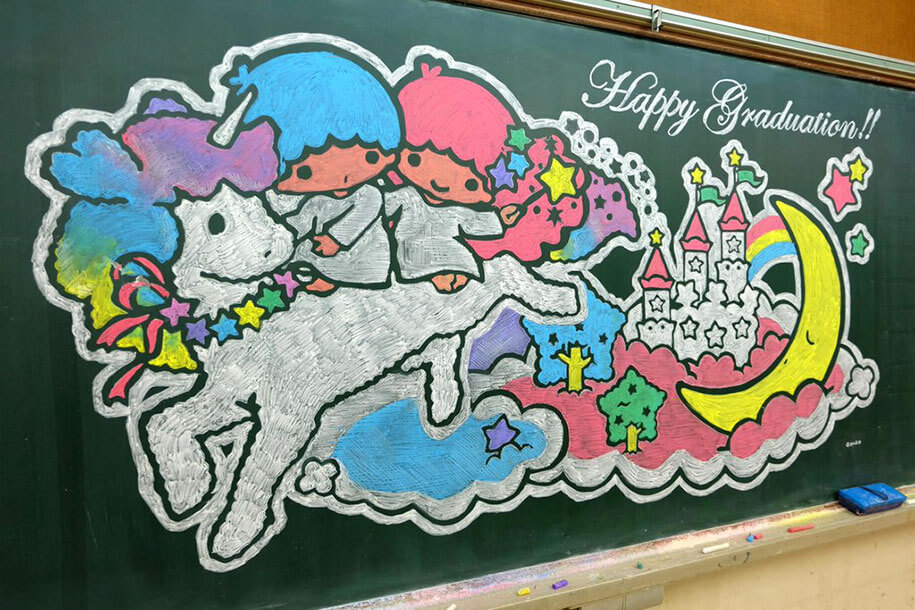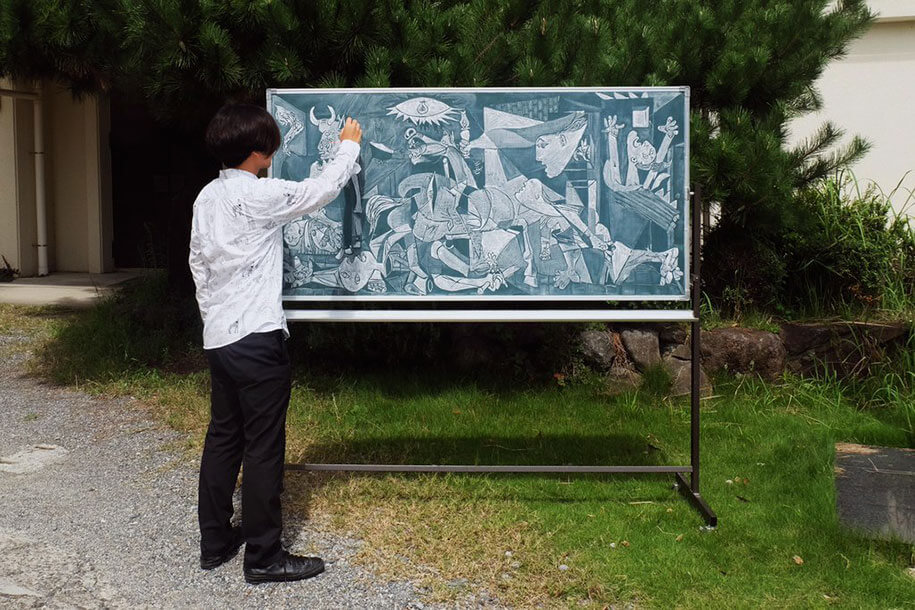 Don't forget to share this man's work with your friends to inspire them
Source: ufunk