As time goes by many things change, some of them are obvious and dramatic and some are subtle but steady and we acknowledge them only when we look at photos of before and after. The cities we live in have their own life which is changing through decades passing by. In big and busy cities like New York, changes which happened in a few decades are really unbelievable. In the gallery below you can see never-before-seen epic New York photos that capture a gritty and grimy New York from the 1960s to the 1990s which will carry you right to those times while you scroll down the gallery.
Carole Teller's 'Changing New York' series of photographs shows how much Manhattan drastically changed through decades. Check out the glamorous ones such as shooting set of legendary Coppola's Godfather, but also photograph from the opposite side such as homeless boys living under the Brooklyn Bridge in the 60s. Surprisingly, some things remained the same through all these years – for example, you can still buy a snow cone from an ice vendor in the Lower East Side as you could in the 60s.
Take your time to explore the gallery which is kind of a time machine.
1. Two boys and a homeless man on the East River waterfront in the early 1960s.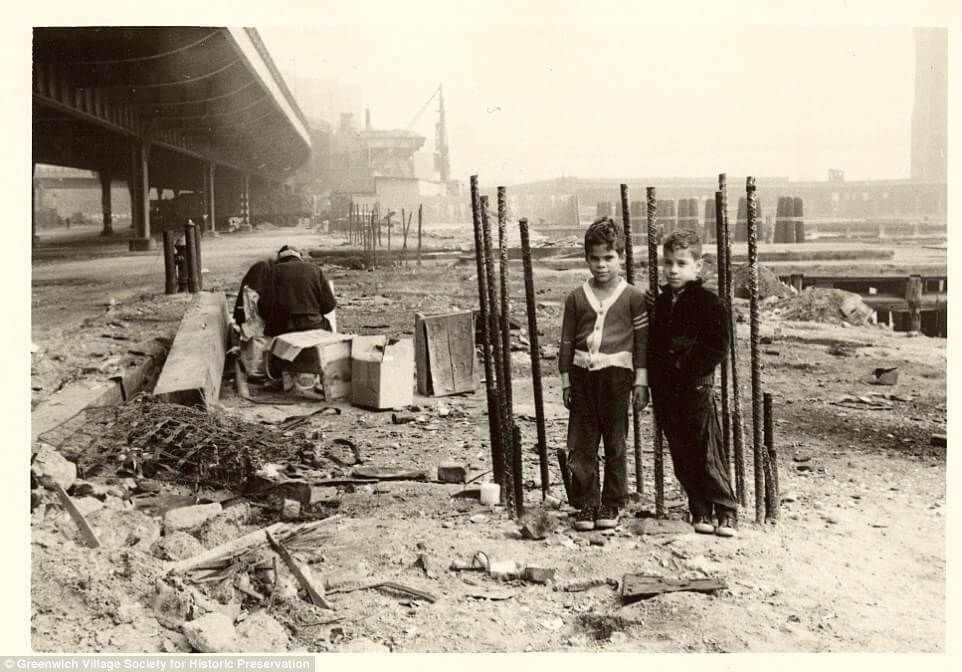 2. Three men riding a bus in the late 1970s.
3. A vendor tries to sell a chicken on Canal Street in the early 1980s.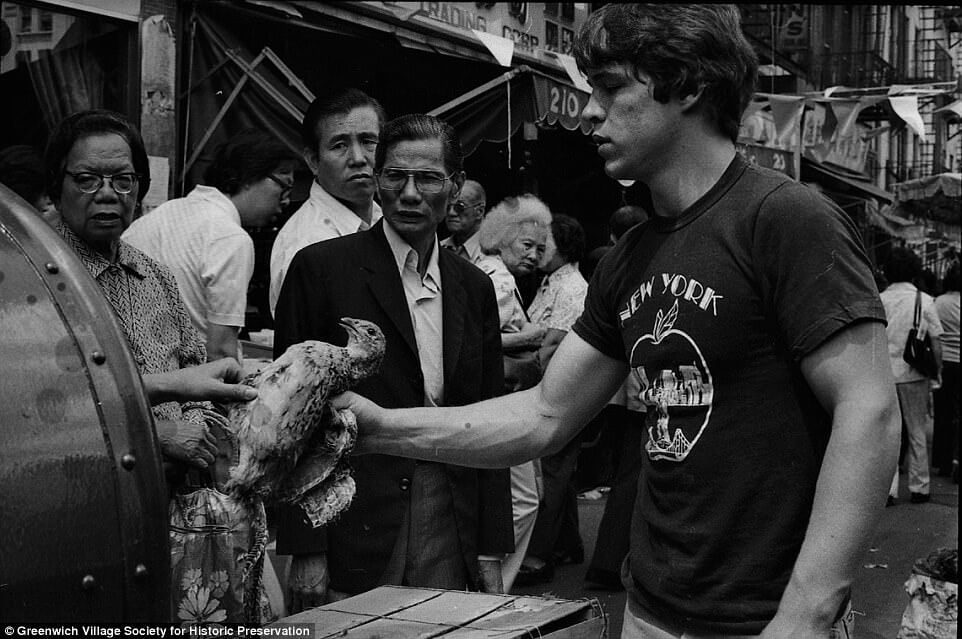 4. The Washington Square Arch, wrapped in 8,000 yards of polyester net by artist Francis Hines, in 1980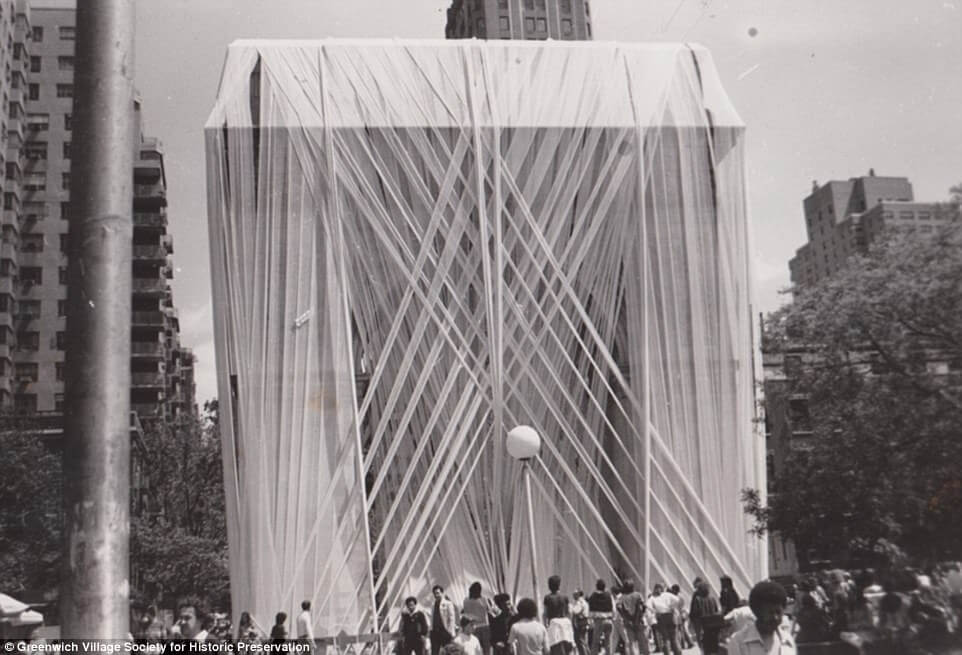 5. 'I am the best artist' mural, by Rene Moncada, on 500 Broome Street.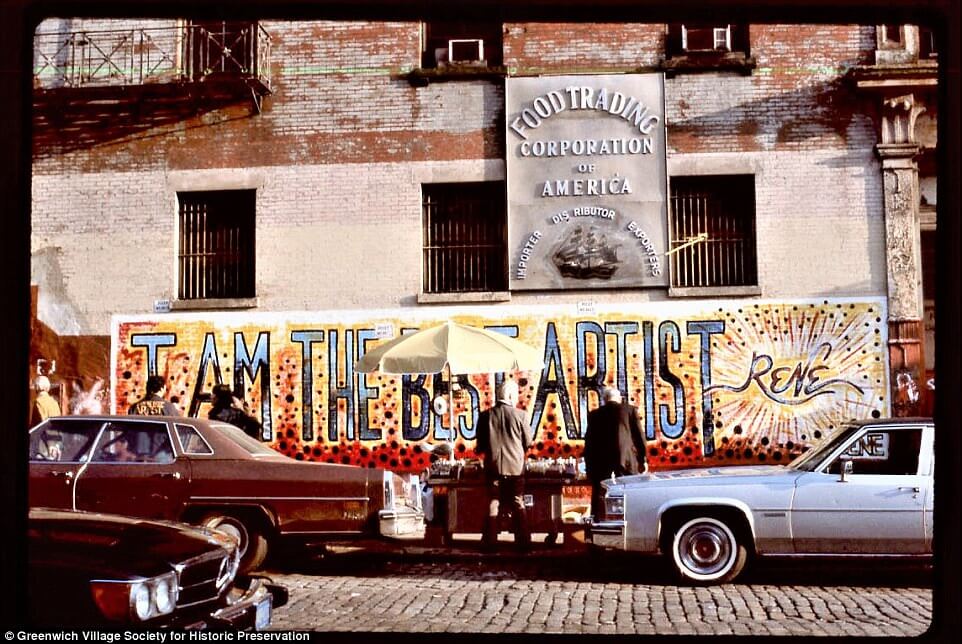 6. Musicians and vendors stand by the Cube, which has been on display in Astor Place for exactly 50 years.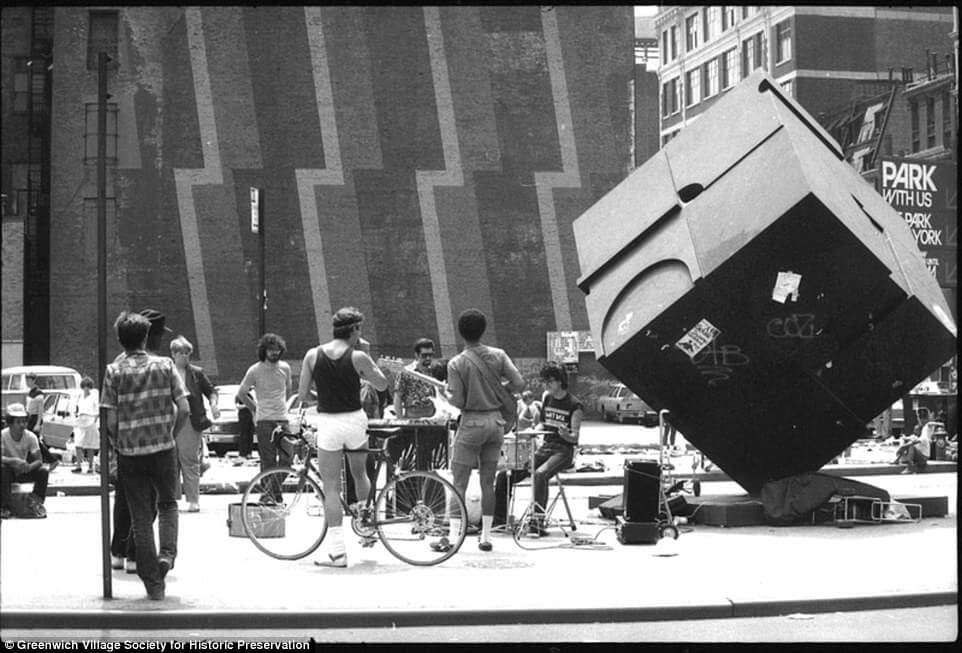 7. A woman walks by a graffiti-ridden building on East 1st St in 1991.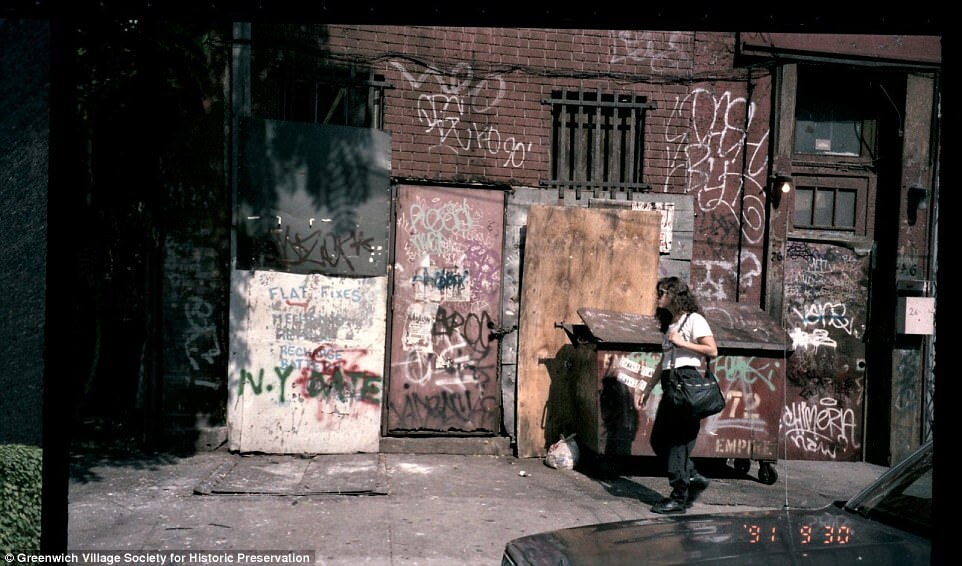 8. A crowd gathers around an accordion player and a singer in Washington Square Park in the 1970s.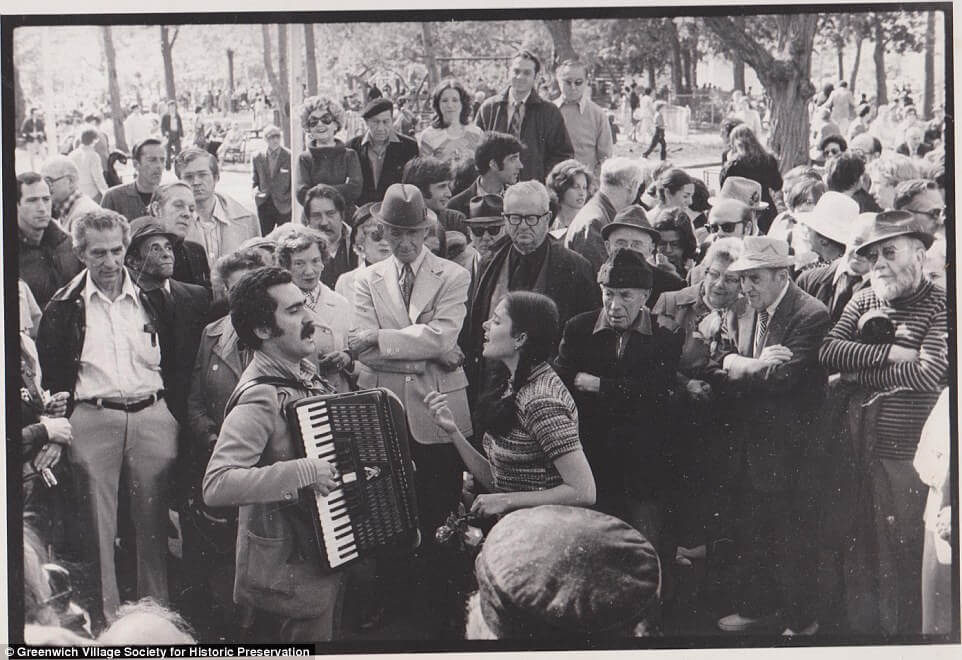 9. Men in suits and fedora hats watch a game at a bocce court at First Park near East Houston St in 1963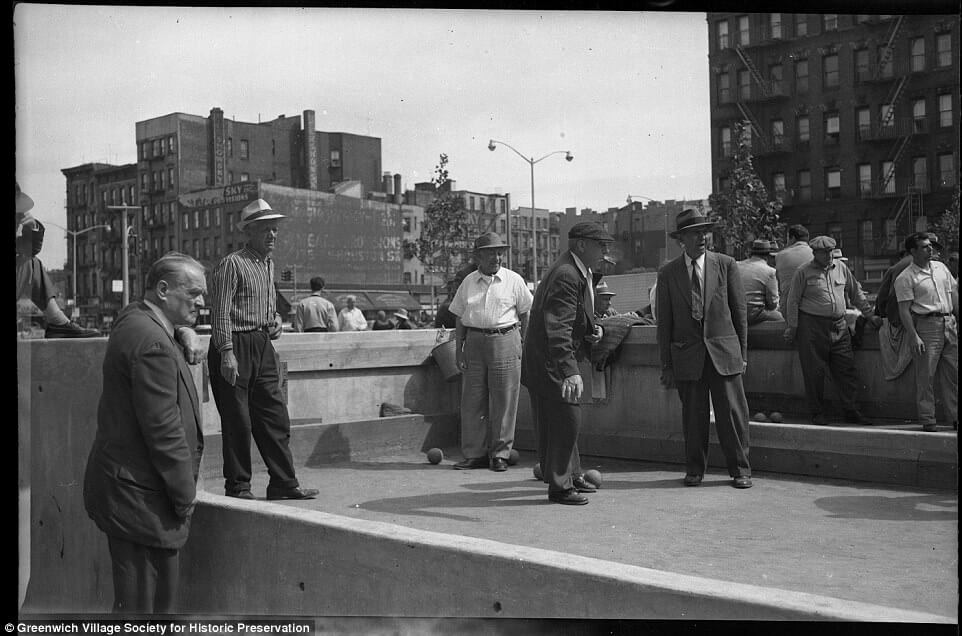 10. Paul McGregor Haircutters, where the shag haircut was invented and was an inspiration for film Shampoo, in 1970.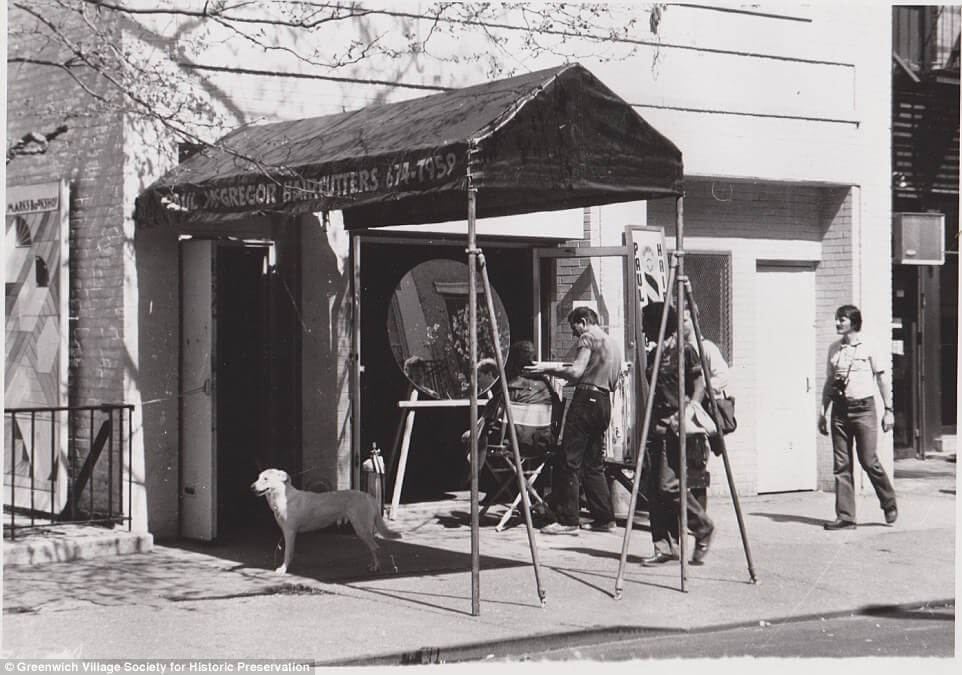 11. An ice vendor in the Lower East Side prepares a snow cone for a man in 1960.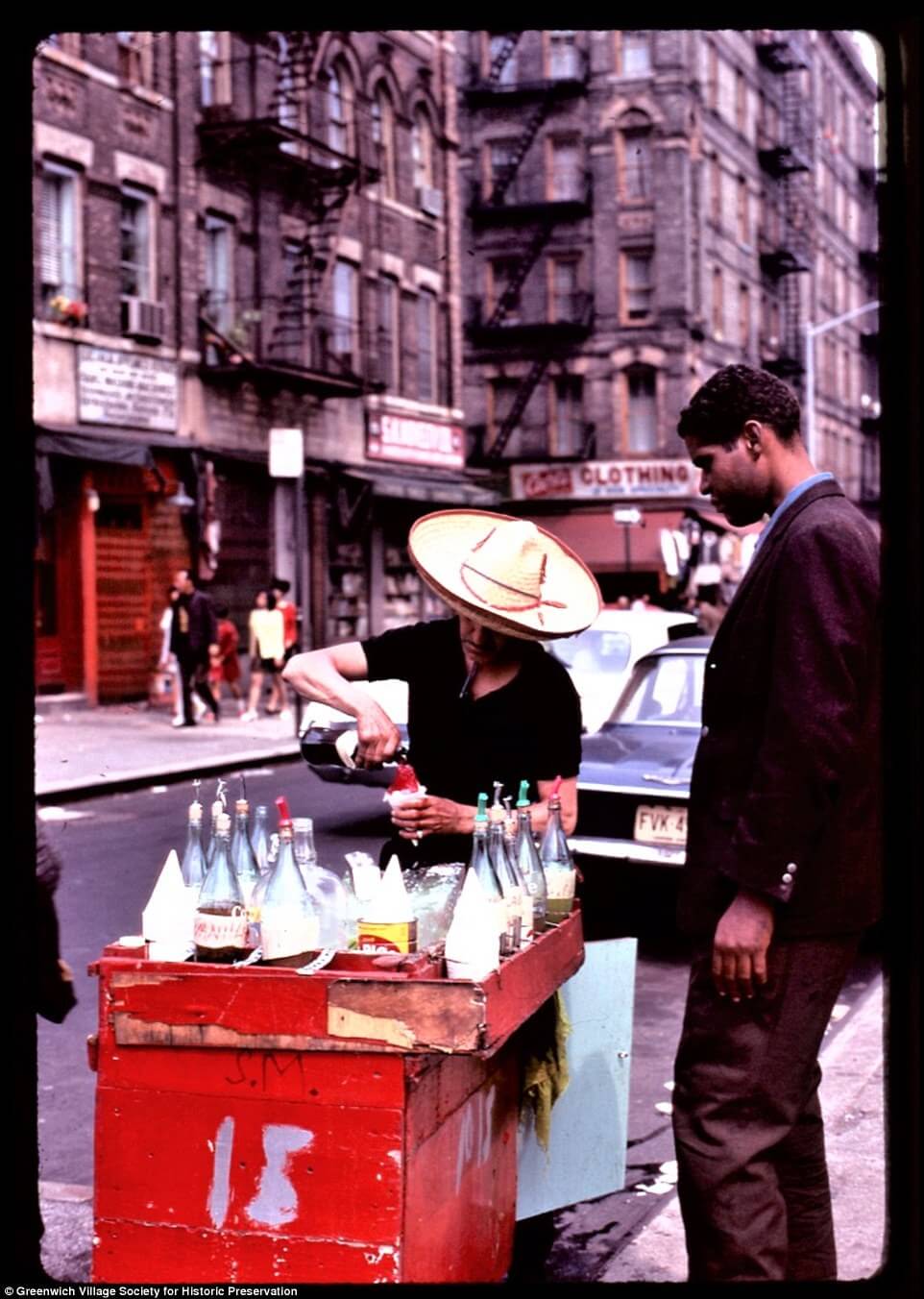 12. Francis Ford Coppola's legendary film The Godfather being filmed on East 6th Street in 1971.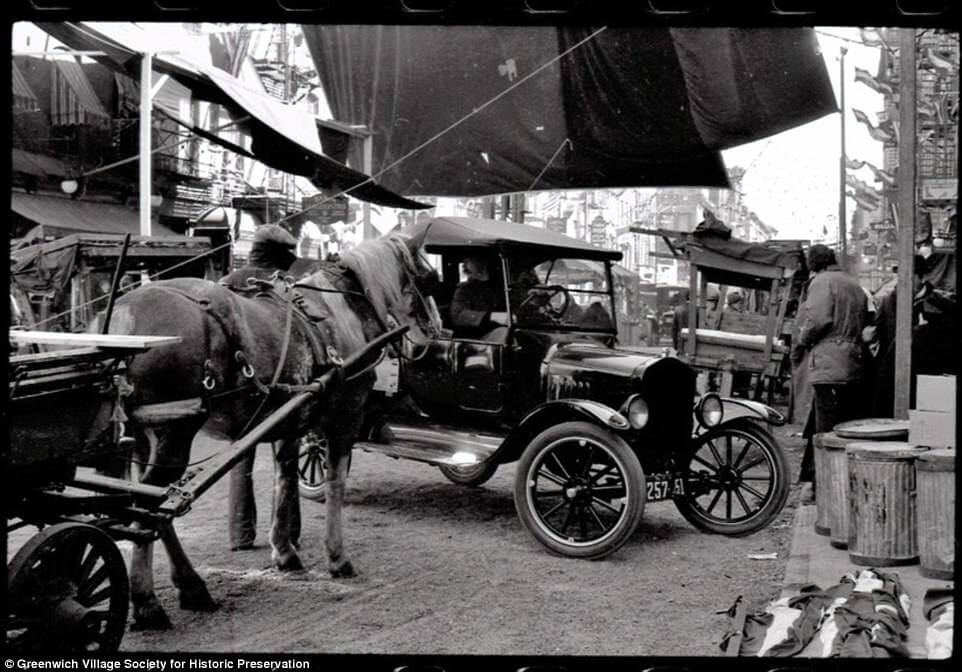 13. The Orpheum Theater shows Little Shop of Horrors, which closed in 1987, on the iconic St Marks Street.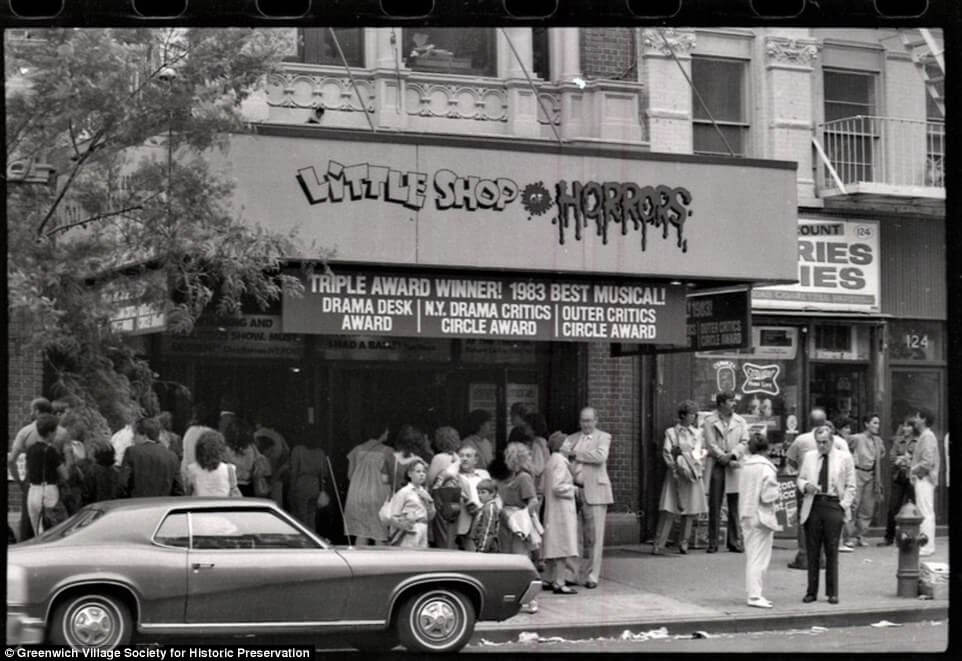 14. Lincoln Swados, the brother of writer Elizabeth Swados, types in front of East 4th St. in the early 1980s.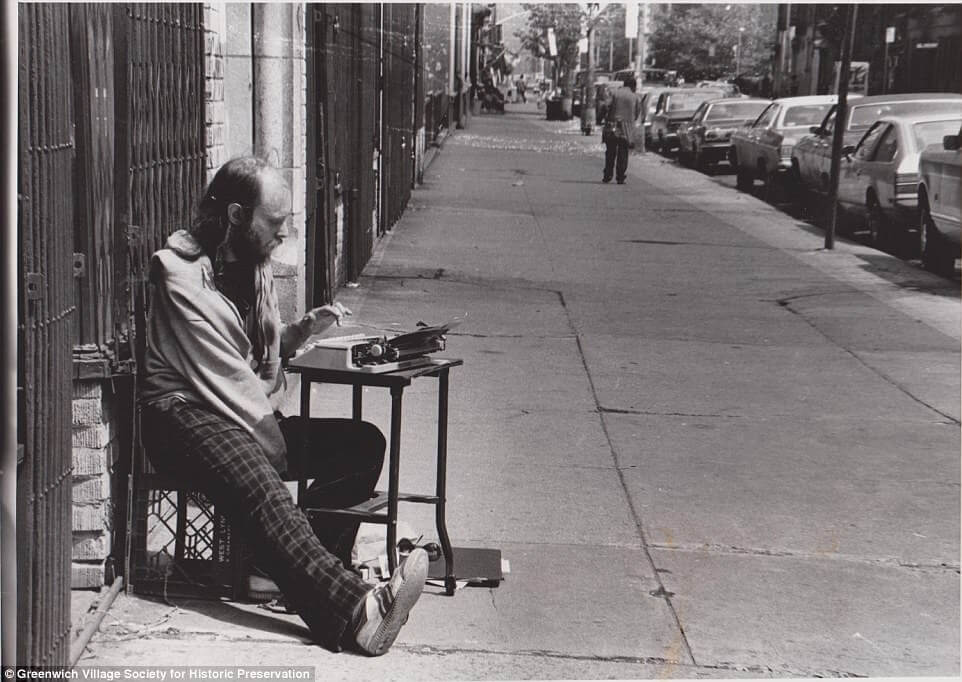 15. A woman sits on a stoop with a parrot resting on her shoulder in the early 1980s, location unknown.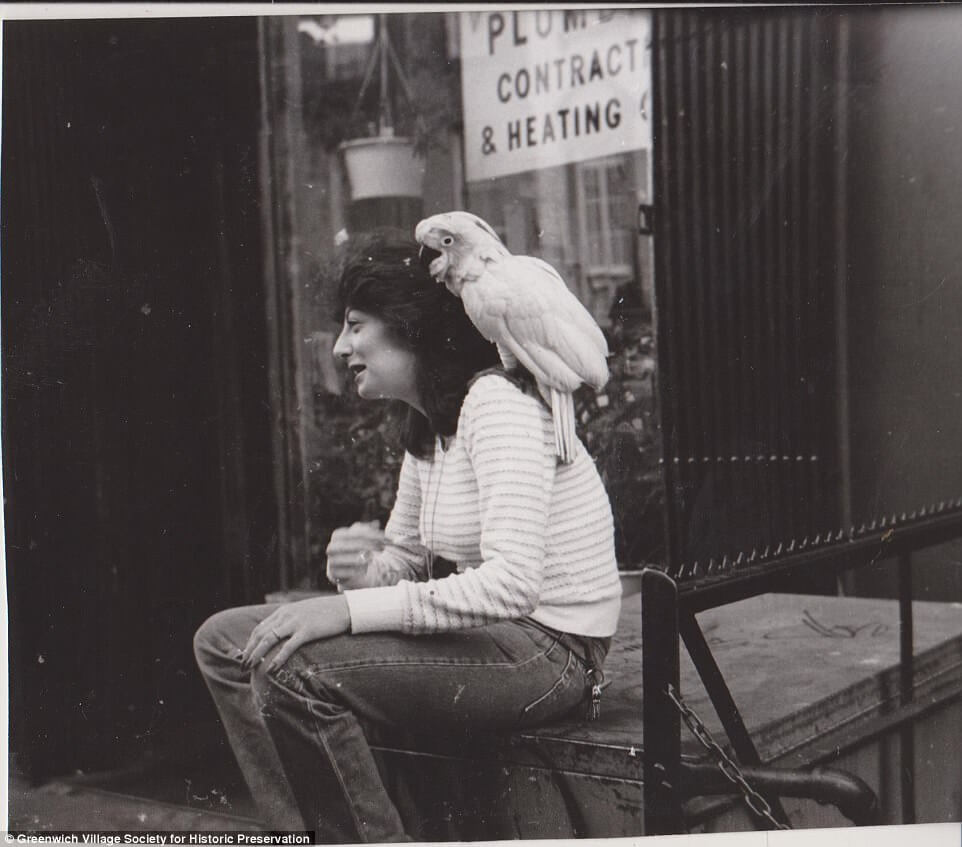 16. A mother and her son standing on the north side of East 4th Street dressed in their Sunday best in the late 1960s.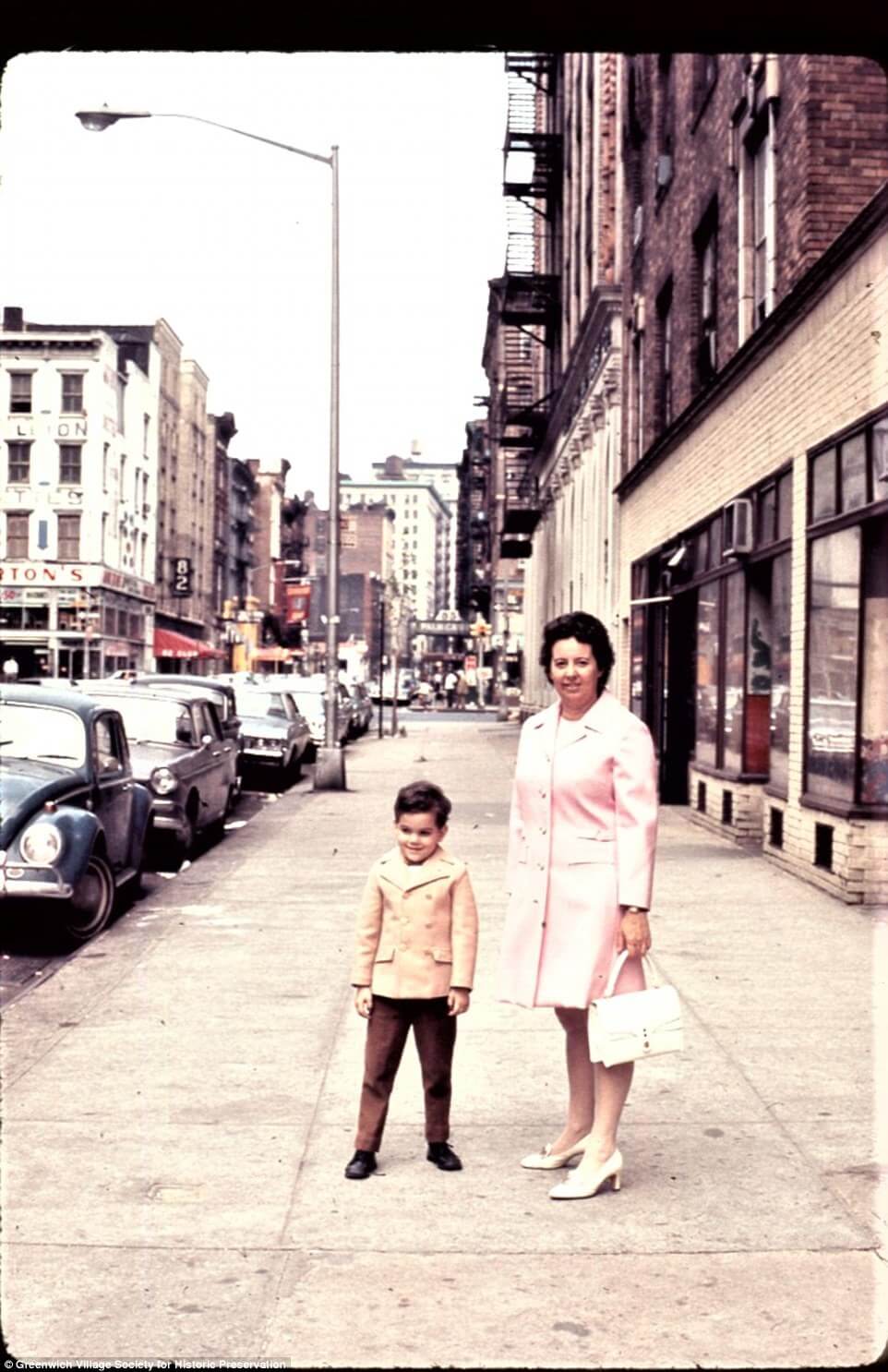 17. The Bread and Puppet Theater Parade marches down on Bleecker Street in 1980.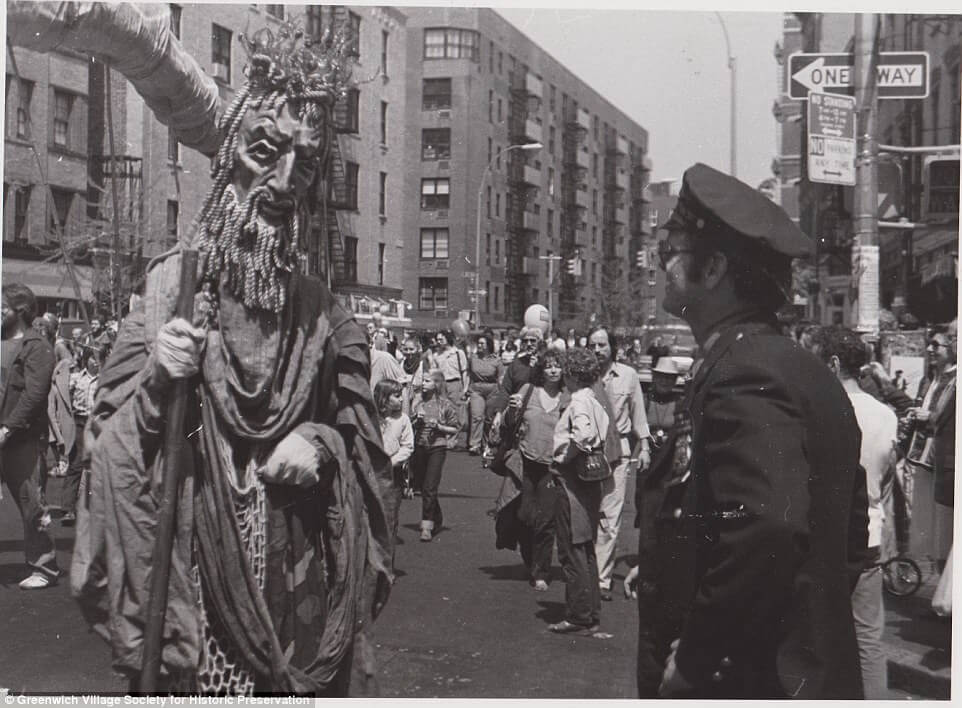 18. An artist paints a mural for Veselka, a famous Ukranian restaurant that was founded in 1954, in the mid-1980s.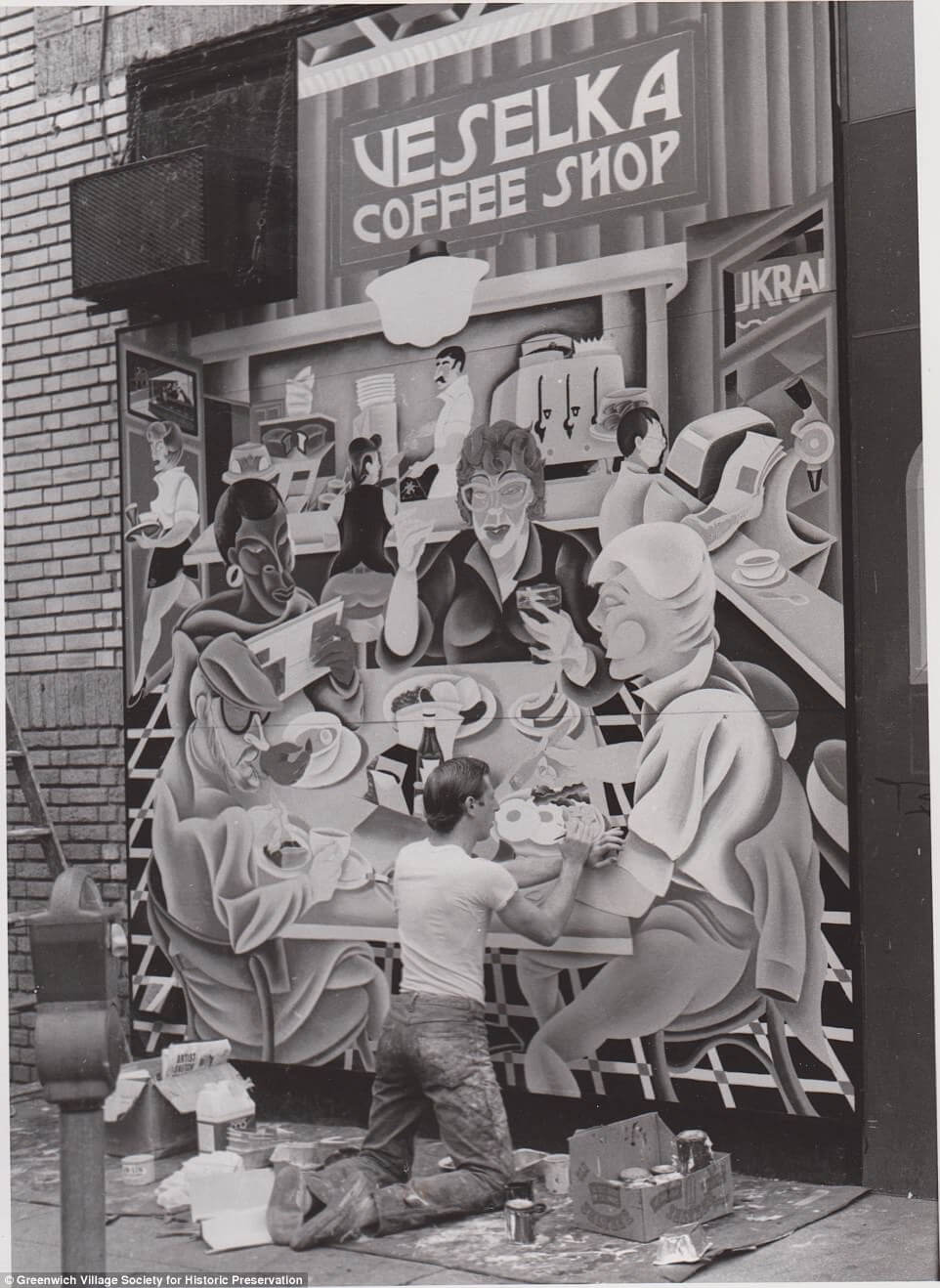 19. A Drink Milk, Eat Milk sign on a sidewall of Elizabeth Street (left) and a mural on the sidewall of a building looking east on Chambers Street from Greenwich Street (right).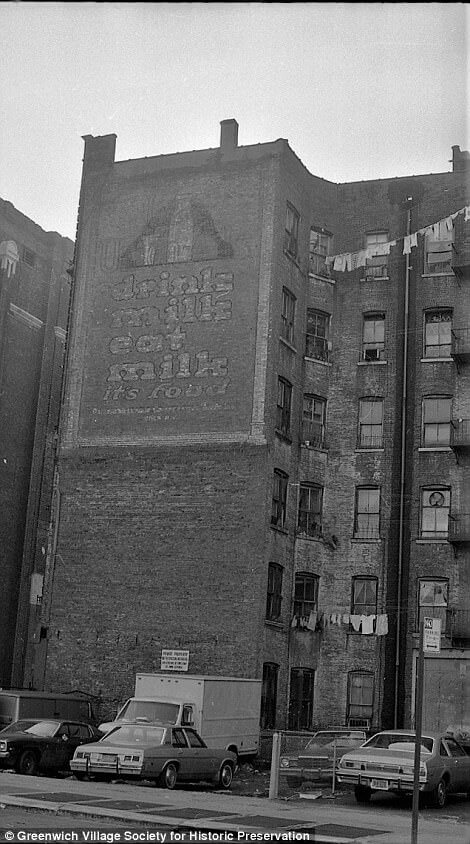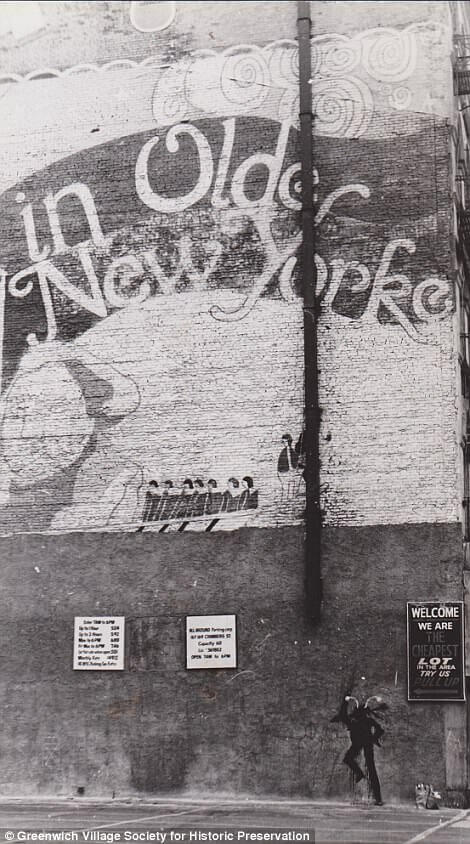 20. People walk and wait for the light to change on the corner of West Broadway and Broome Street in the mid-1980s.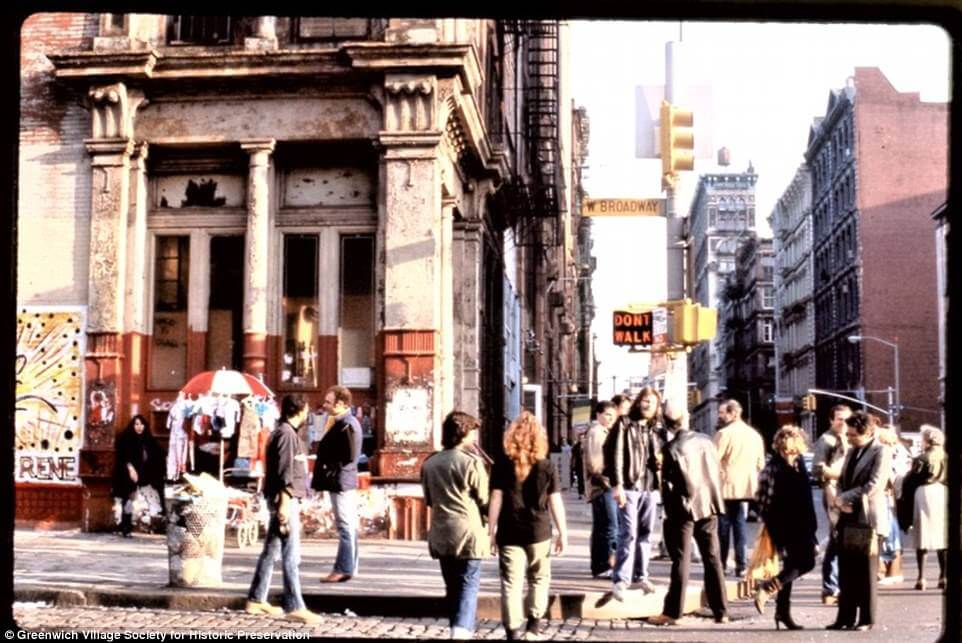 21. Women relax the steps of a building on East 10th Street in the mid-1980s.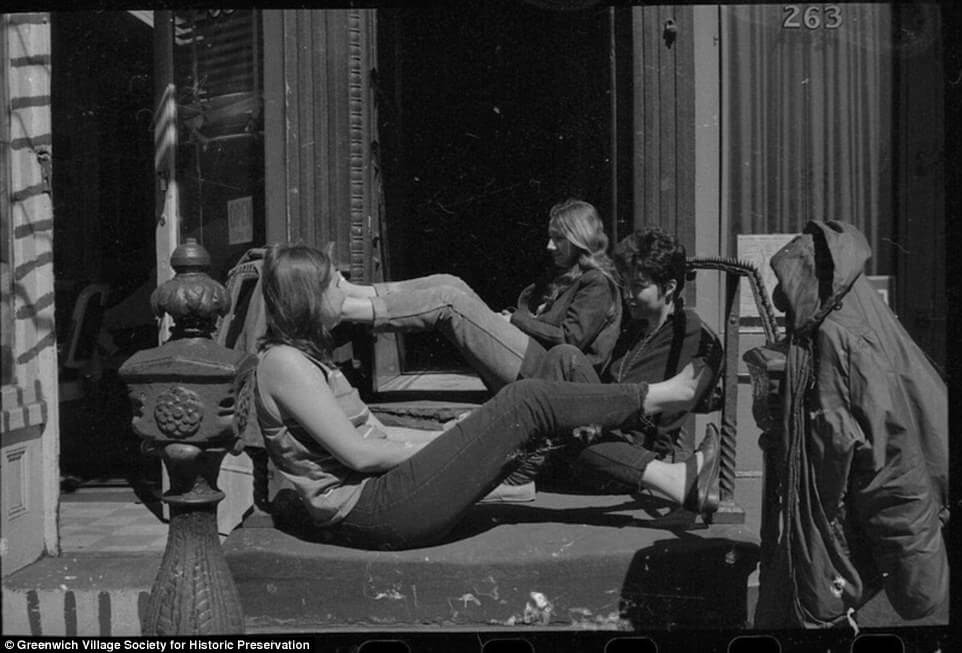 22. Activist Adam Purple, who became famous in New York City for the 'Garden of Eden' he built after a building was razed behind his apartment (pictured here in 1980).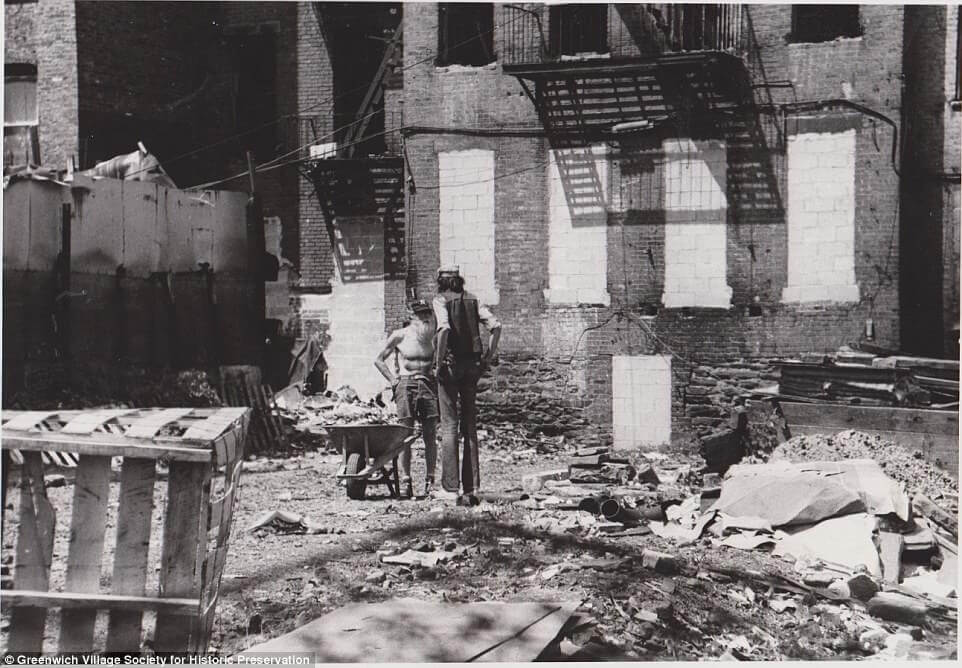 23. A man reading a newspaper on a couch on Second Avenue, between 3rd and 4th streets, in late 1970.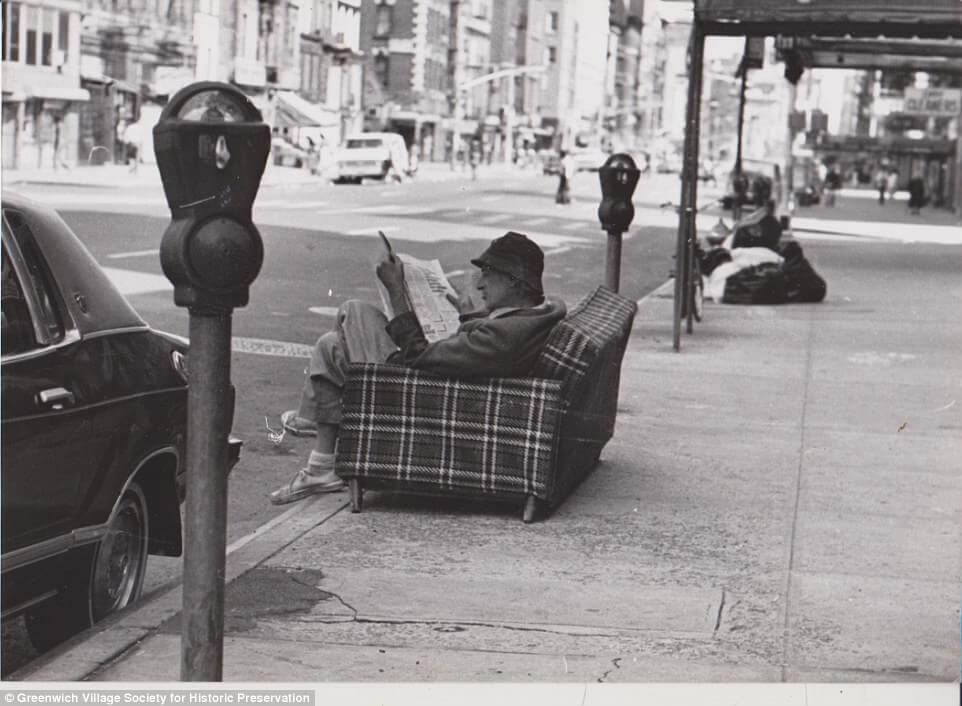 24. A Latino church procession marches in the street south on Second Avenue in the 1970s.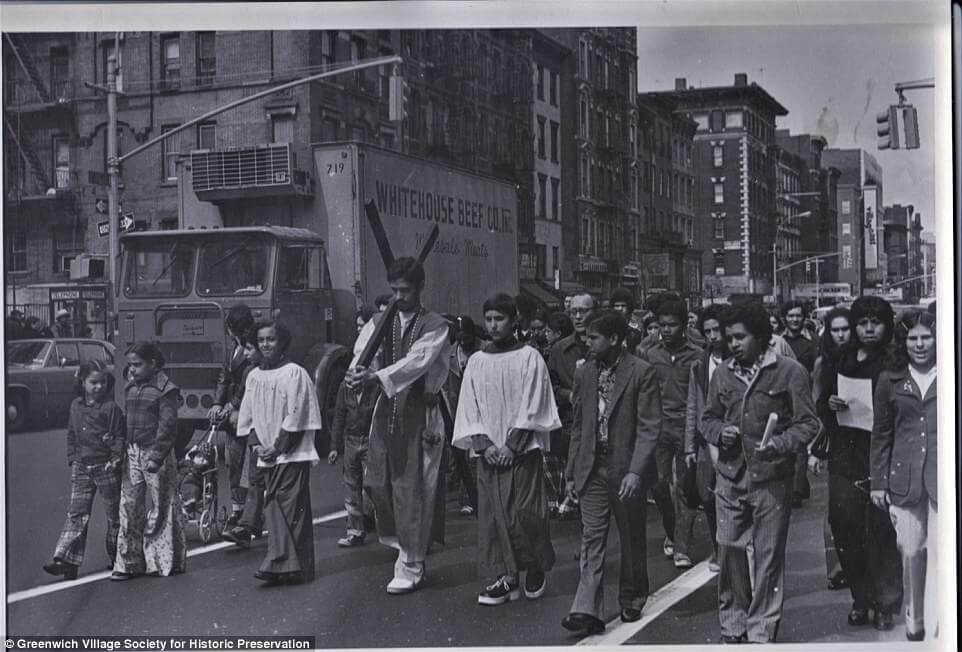 25. Hare Krishna's dance on Second Avenue in 1969.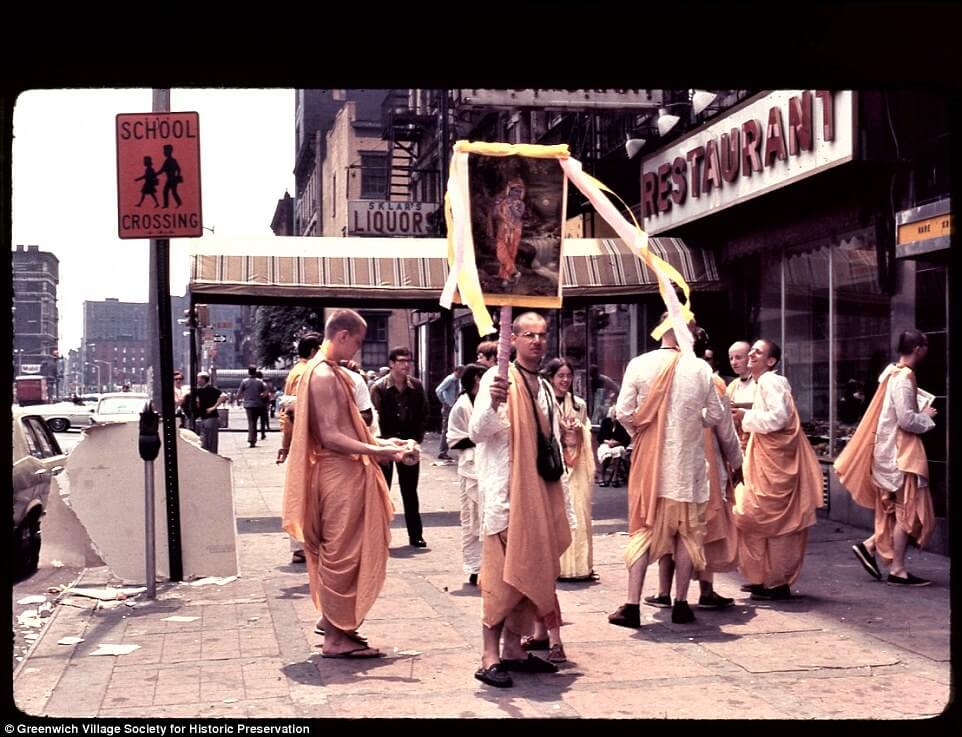 26. The old Penn Station being demolished on 33rd Street & 7th Avenue in 1963.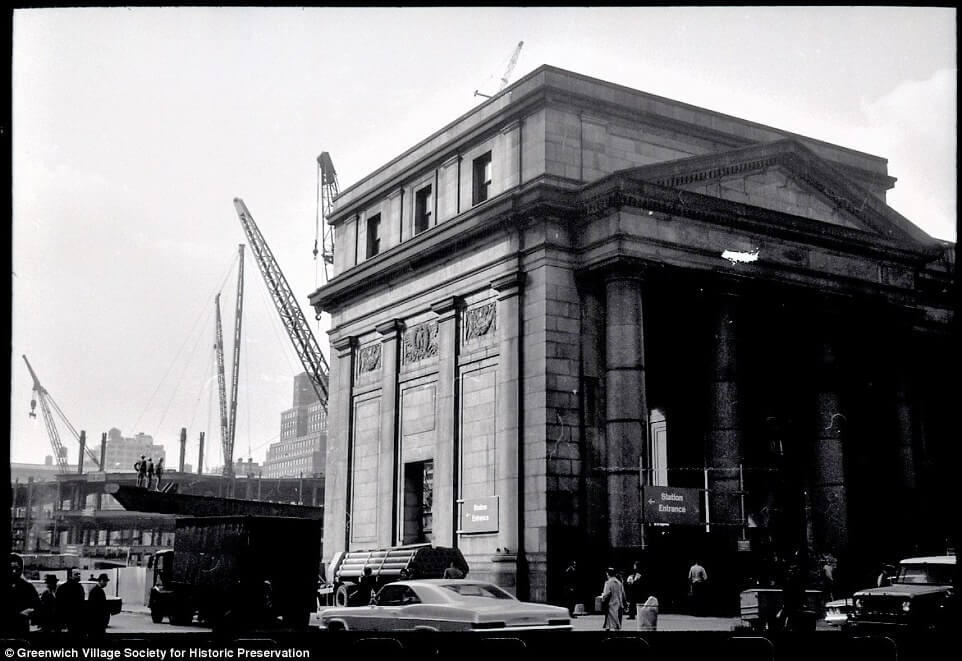 27. A building being demolished where 160 Water Street now stands sometime between 1960 and 1971 (left) and the Washington Square Arch & George Washington Statue in 1980 (right).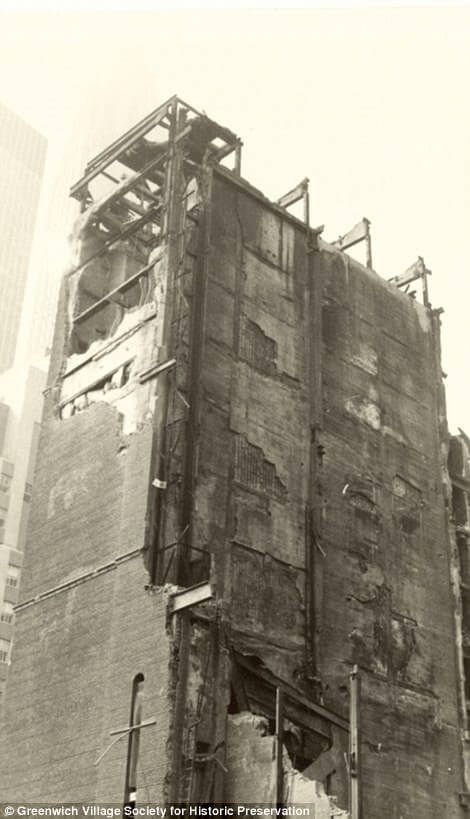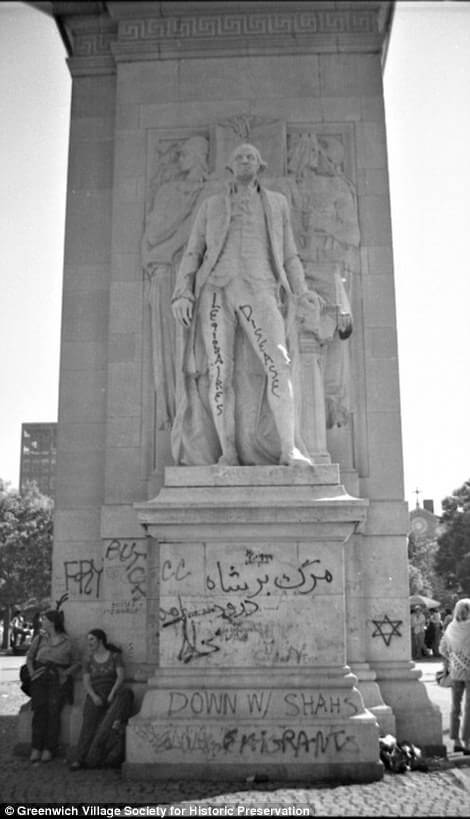 28. TheCoca-Cola sign on west wall of 60 Grand Street in the 1980s.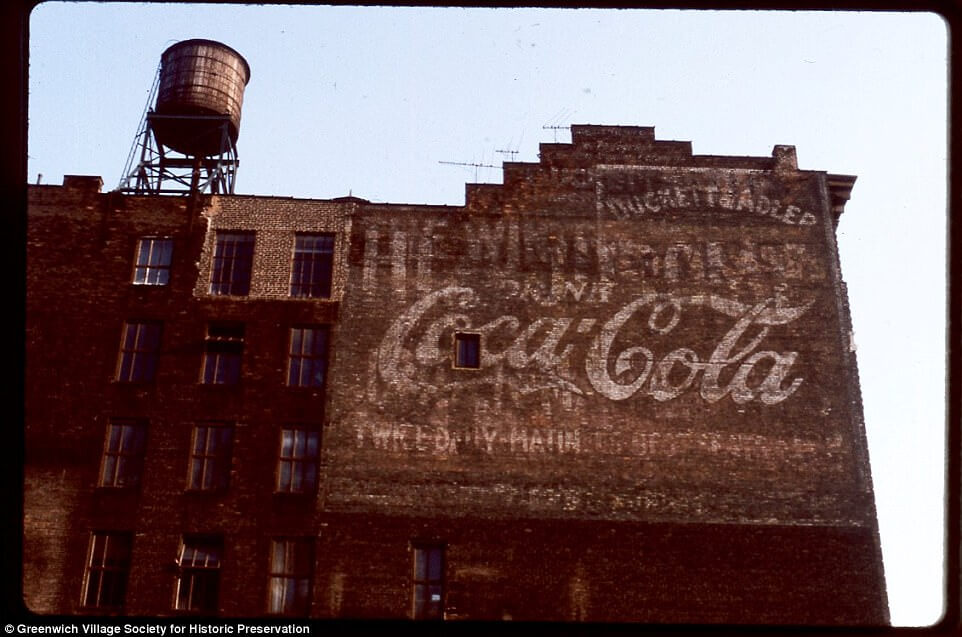 29. The S. Klein Department Store being demolished on the northeast corner of 14th Street & Union Square East in 1984.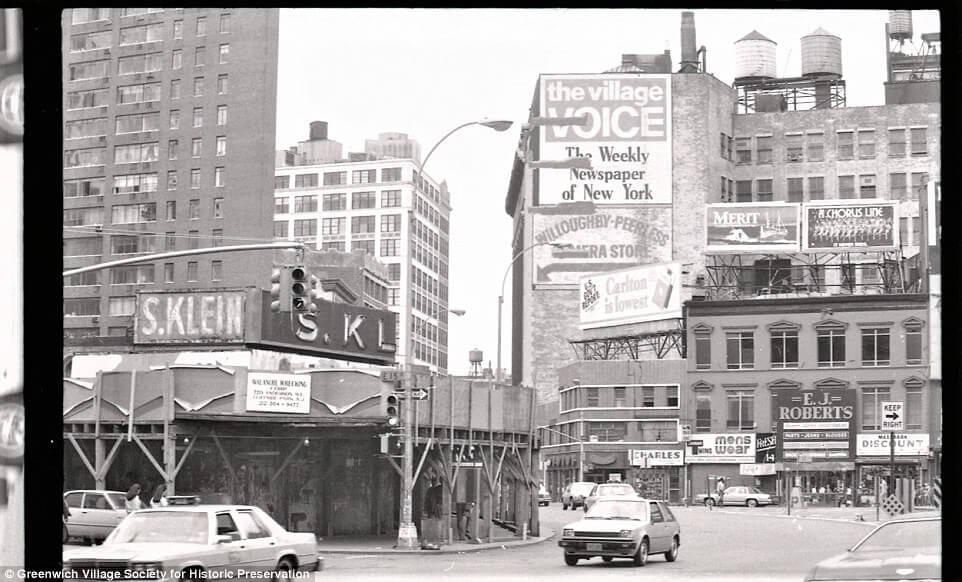 30. 45 East 7th Street which was destroyed by 2015 gas explosion and remains an empty lot today.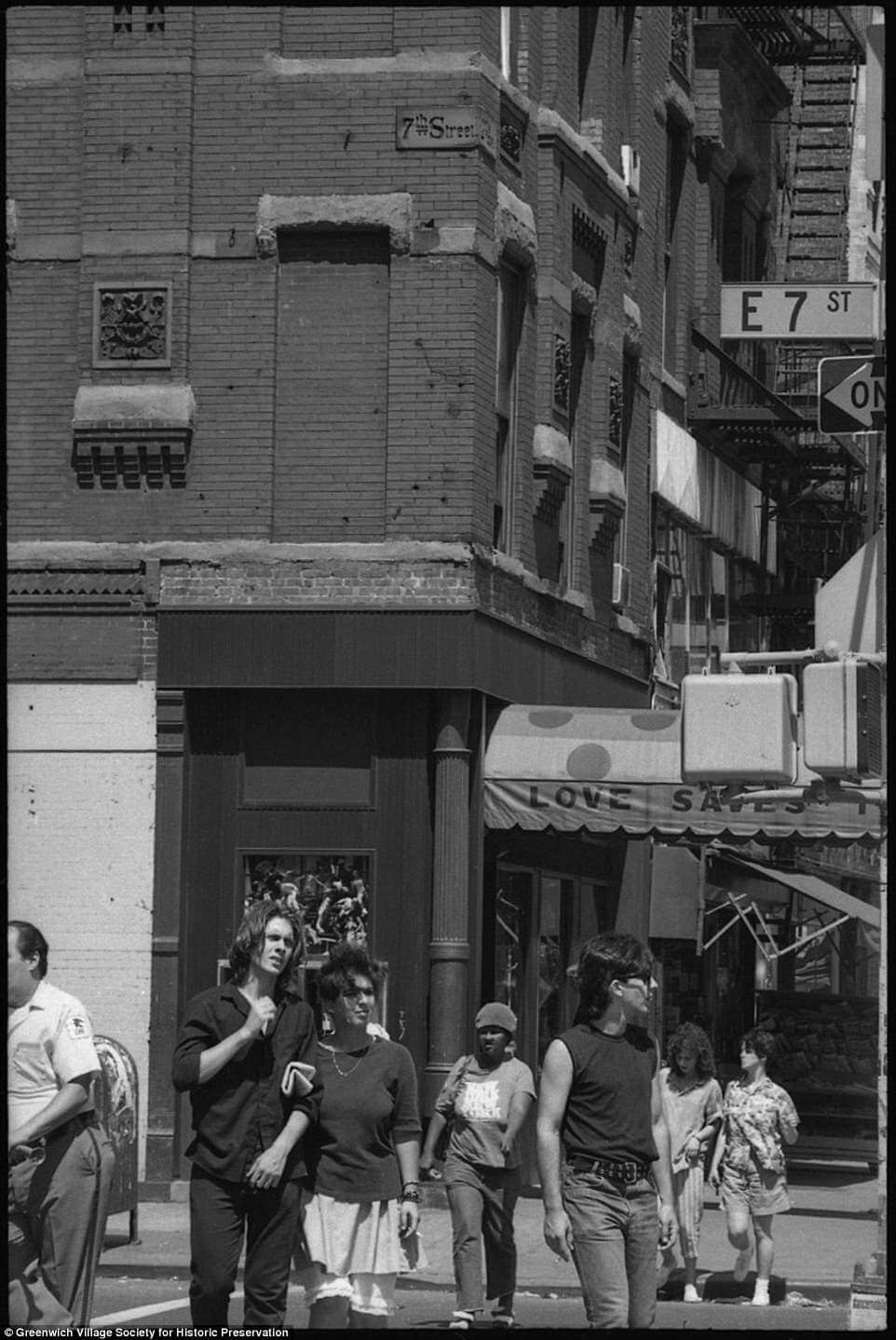 31. The Midtown Skyline photographed from 1st Avenue & 4th Street, date unknown.