This couldn't be more appropriate right now. The US election is so close. We're nearing the finish line. We're all tired of this crap. We just want to go ahead and cast our ballots and go home and cry over a glass of wine and maybe a bucket of fried chicken.
We've seen candidates get caught in lies, we've seen them rip each other apart on the debate floor. It's been a wild ride. Why not commemorate these insane times with some art by Brazilian artist Butcher Billy? Each of his illustrations of our candidates is modeled after characters in pop culture. Like Wayne and Garth from Wayne's World, Spongebob and more.
Now these illustrations will live on forever on the internet. Someday, when I'm old my grandkids will want to know what elections were like back in my day. I'll tell them "hold on, let me do a google image search real quick." and I'll show them these images. There will be no explanation and I won't want to talk about it anyway. They'll try to get me to elaborate but I'll just tell them "We don't talk about the 2016 election." and that will be the end of that.
Take a look at these illustrations. Let us know what you think.
Hillary Clinton as Harley Quinn and Donald Trump as The Joker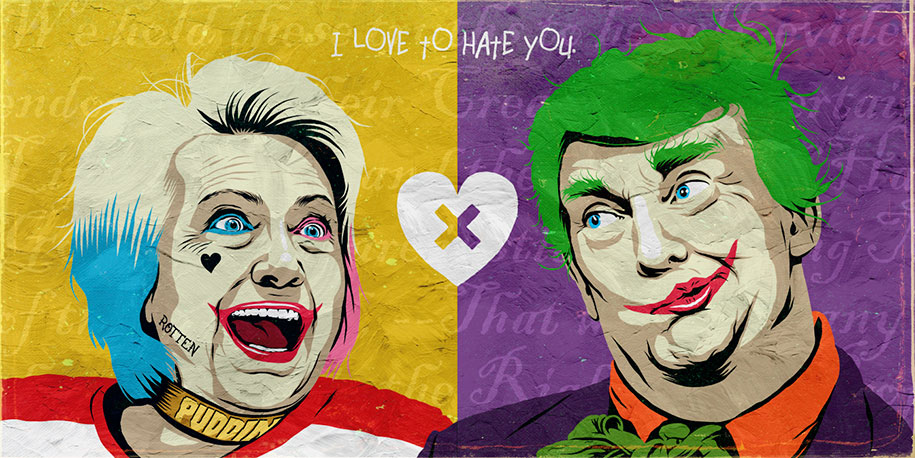 Trump and Clinton as Wayne and Garth from Wayne's world ( party time excellent!! Whowhohoho )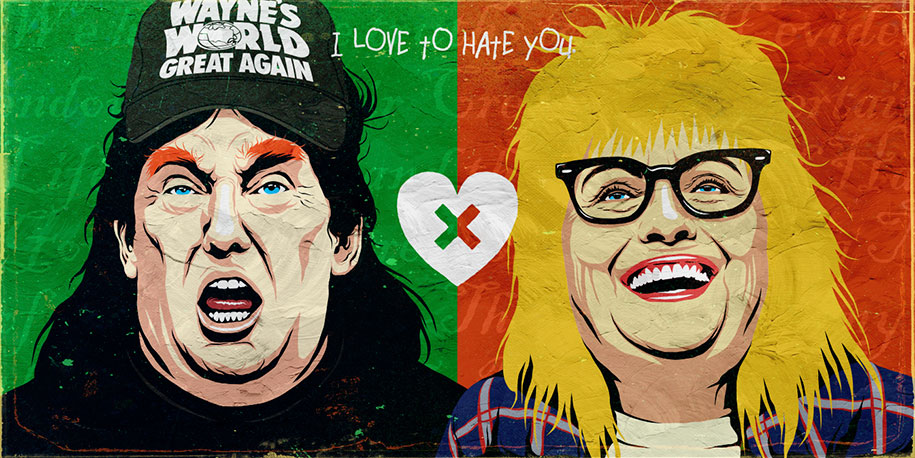 Trump as Captain america, Clinton as Iron Man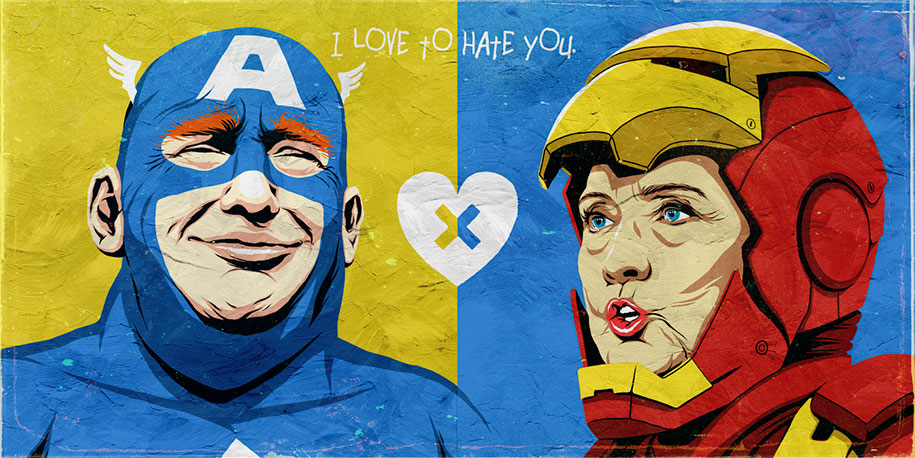 Clinton as the Queen of hearts and Trump as the mad hatter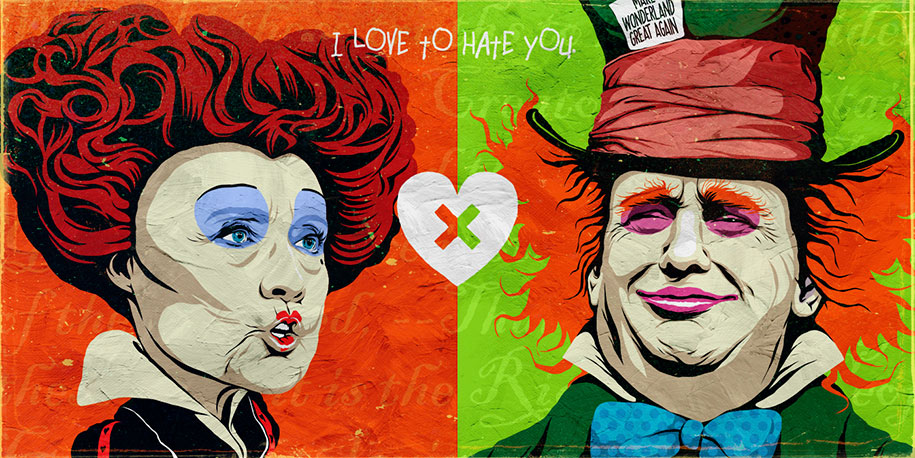 The canidates as the famous rock pop band KISS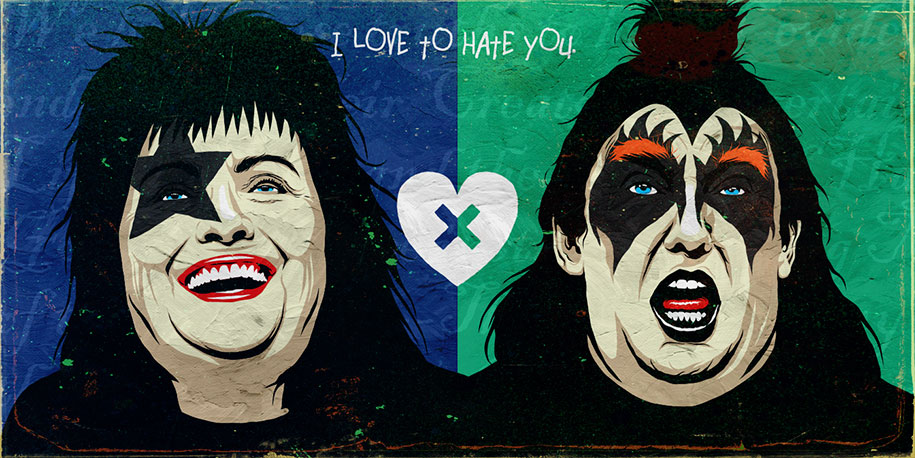 Clinton as Spongebob and Trump as his best friend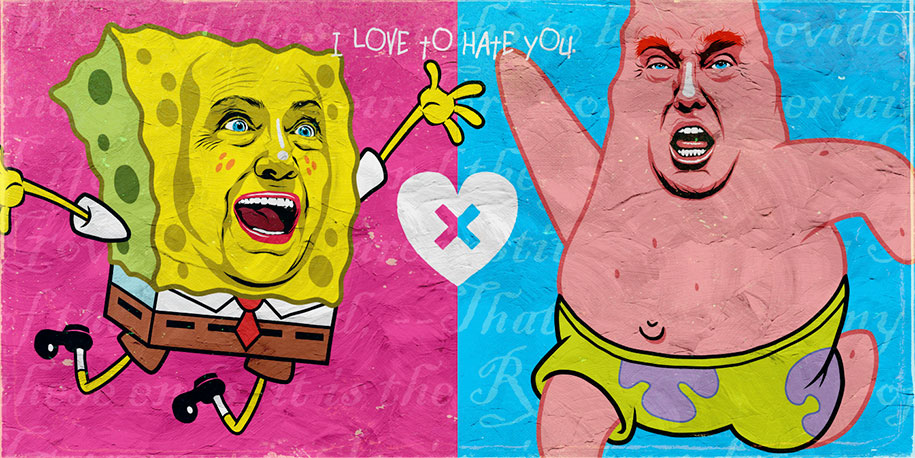 Clinton as Marge Simpson and Trump as Homor Simpson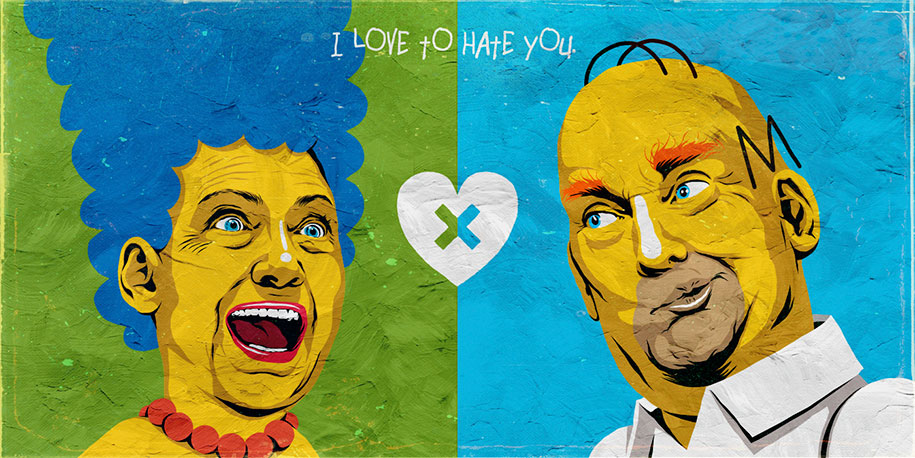 Star Wars theme presidental canidates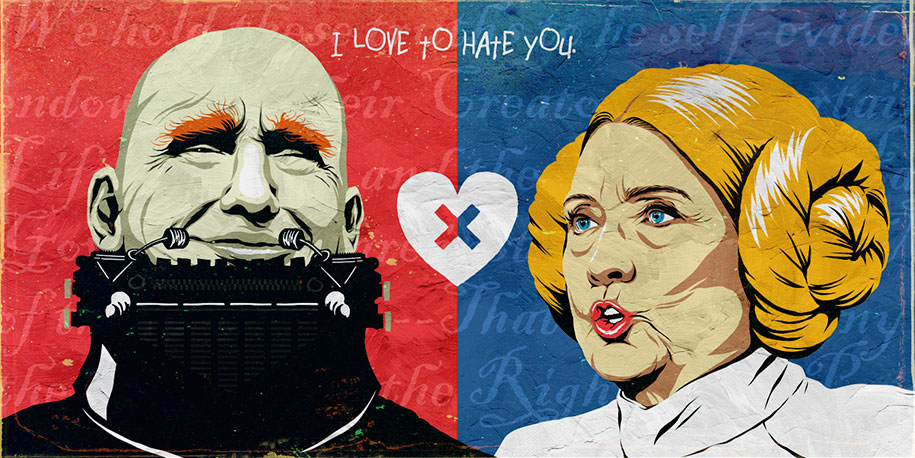 These are really unique and we love them! If you love them too, please share with your friends
Source: Demilked