Did you know that Pitbulls actually make really great nanny dogs? No dog is bred for either compassion or violence. Training is everything. But I believe that most dogs have it in them to love and want to protect a child.
Hulk is a world famous, 168lbs Pitbull. He belongs to Marlon and Lisa Grennan, from New Hampshire, who believe that he is the perfect babysitter for their newborn son, Jackson.
There seems to be no doubt that this dog is filled with nothing but love and concern for Jackson's well-being.
"When we brought Jackson home Hulk was all over him. He was watching me while I cared for him and he would go and check on him when he would cry."
Hulk treats Jackson as if he were his own baby. He knows that he's small and fragile and he has to be very gentle with him.
Take a look at these heartwarming photos of Hulk and Jackson.
Marlon and Lisa Grennan from New Hampshire let their huge dog Hulk lick and baby sit their baby boy, Jackson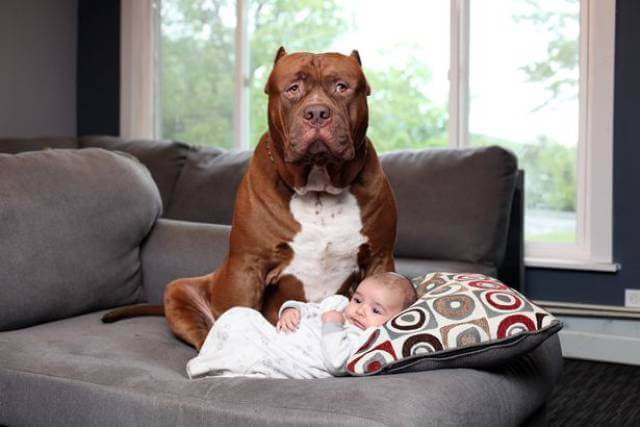 All the brothers together: Jordan,five, and baby Jackson, three months old. They play together with their toys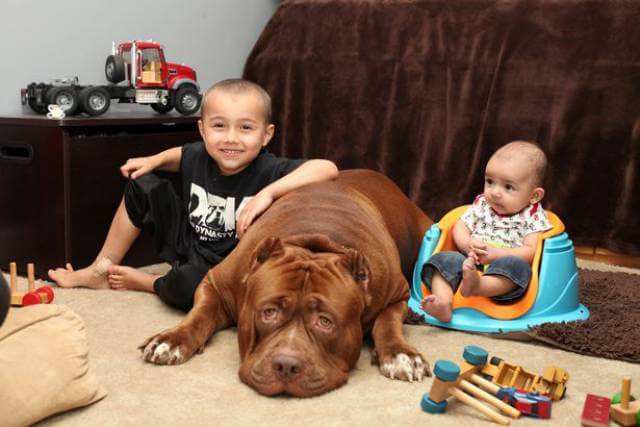 That's not the first time they let their Huge Pitbull Hulk babysit their kids, the oldest son Jackson has also been raised with Hulk babysitting him and other Pitbulls the parents had in their house over the years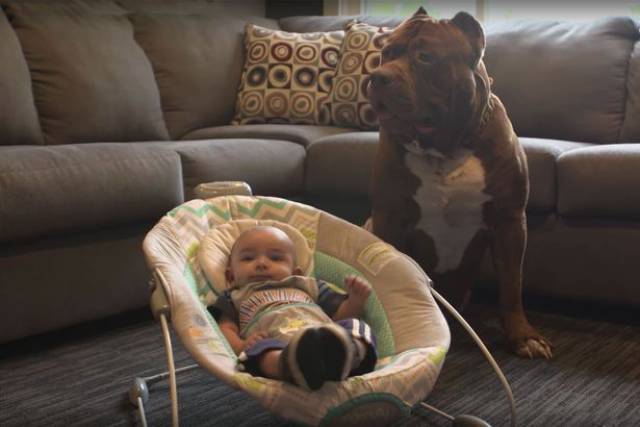 Lisa who is 25 says " I have no worries about my dog Hulk being around my baby, it's really not a big deal "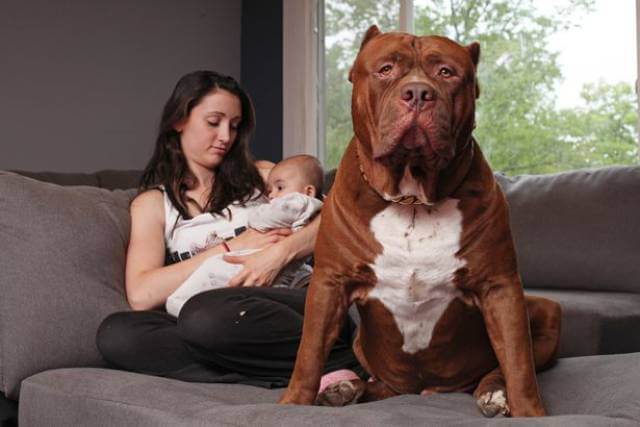 Marlon has a lot of experience with training pitbulls, his company Dark Dynasty K9s specialise in training elite dogs for the police, celebrities and billionaire clients around the world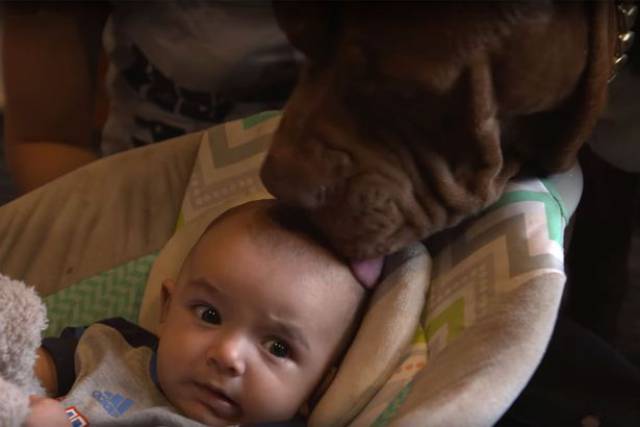 Hulk and his parents hit fame in 2015 when videos of the huge pitbull went viral and gathered more than 100 million views on YouTube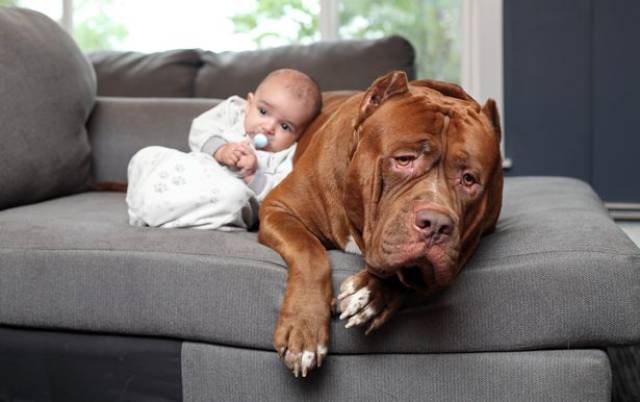 Considering the fact that Hulk can snap a human bone like a toothpick with his jaw, they had no concern introducing their new child to the pack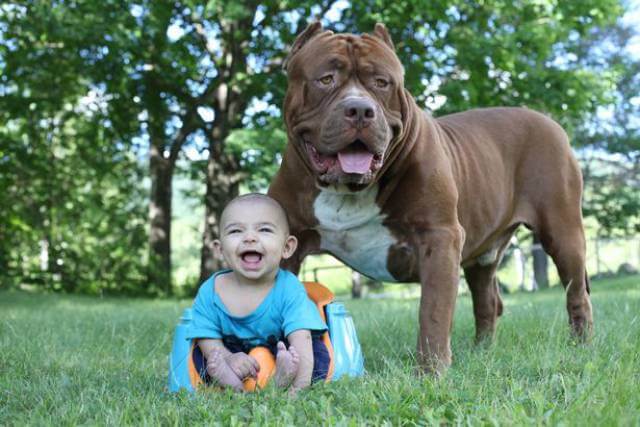 " When Hulk is practicing you can see him giving bites, but that's just his other side "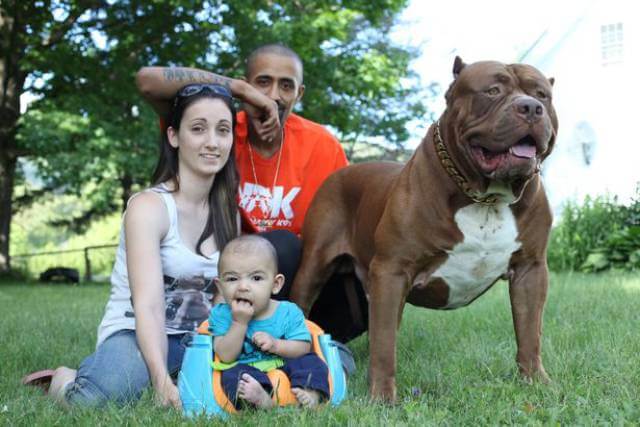 Hulk weighs 24 times greater than the baby he is babysitting on, but dad Marlon is positive that his training is solid and Hulk will never hurt them.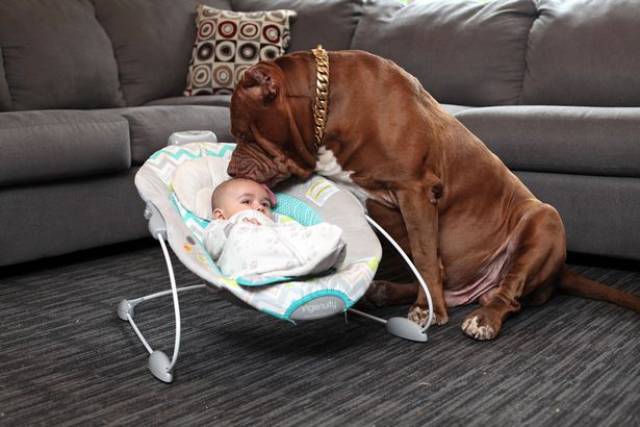 Hulk protecting his baby human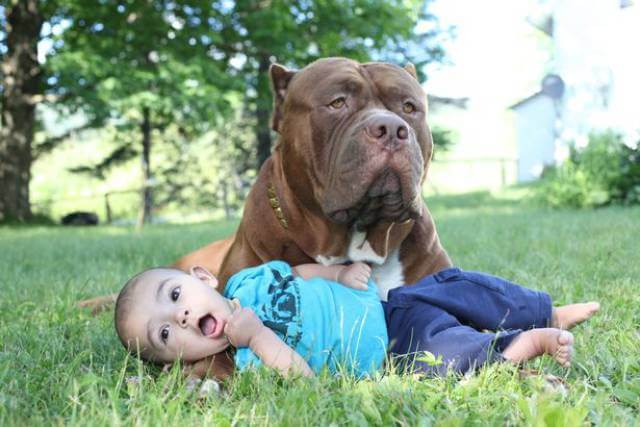 The happy family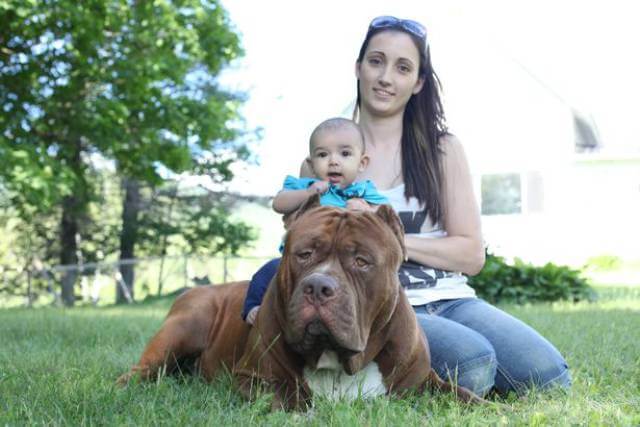 Taking Hulk for a walk is a challenge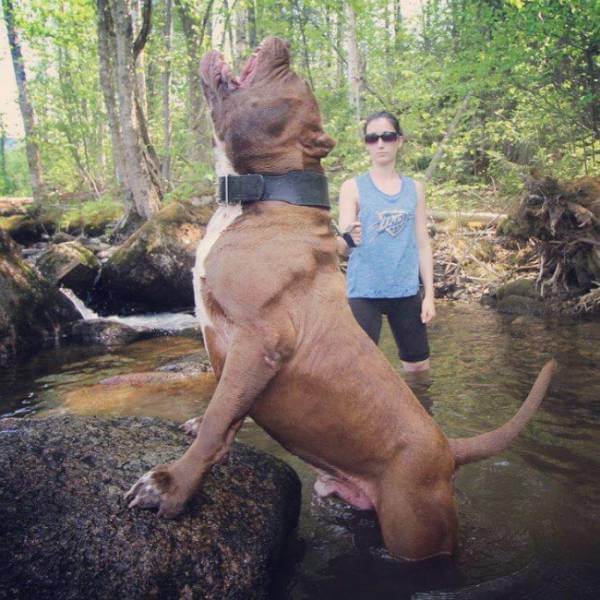 Source: dailymail