Emojis. These colorful symbols are used everywhere in our daily communication with friends, loved ones, and even colleagues, but did you ever see the blue emoji meme? If not, you're in for a treat. 
Messaging someone just doesn't feel complete without using an emoji. And even in the marketing world, emojis are becoming a way for brands to reach out to their audiences in a more genuine manner. 
More and more emojis are being added to the extensive list of ones that we already have, including the avocado, selfie, and facepalm ones, to name a few.
Even more will be included, not just on mobile phones, but emoji rendering on different platforms such as social media. 
It seems that we just can't get enough of these funny icons. 
You may be surprised to learn that it isn't just young people who are using emojis regularly. Research found that adults also use them in their text messages, sometimes with even more enthusiasm than younger texters!
Types of Emojis
There are many different types of emojis, but the most common one you'll see is the yellow face with various expressions. 
However, emojis are also expanding in color. There is one particular emoji that has become popular lately, and they are unlike the usual emojis we are used to seeing.
First of all, this set of emojis is all blue. Secondly, these emojis show a range of expressions that the normal ones don't. 
They're weird, funny… and absolutely meme-worthy, of course!
Where did the blue emoji meme came from?
Back in 2015, an unknown user uploaded several detailed purple stickers, which were used on platforms like Twitter and Instagram. 
The following year, a custom emoji website re-uploaded the stickers re-colored blue for use on Facebook. Many of the stickers received thousands of reactions on the platform. 
The popularity of Bluemoji
In 2016, the blue emojis were used to create a sticker pack on iMessage by another user. While it was removed from the App Store, the stickers were uploaded to other websites, such as Pinterest.
The Cookie Muncher blue emoji became viral on Twitter in 2021 as many people used it to express awkwardness. 
Bluemoji, as it was later called, began to spread virally as reactions on social media platforms, including TikTok. 
Never heard of the Bluemoji? Well, here are some of the funniest Blue emoji meme pictures that you can use for reactions on your social media accounts, too.
1. The blush on this emoji is extra obvious thanks to its blue color!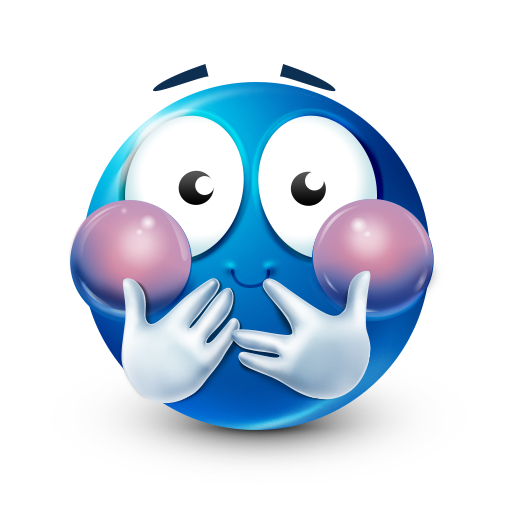 2. An angry blue emoji might not have the same impact as a red one, but it does give off a cold rage sort of vibe.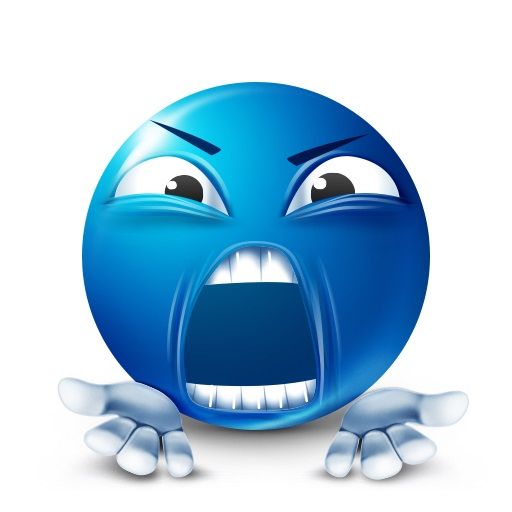 3. This bluemoji looks particularly happy. Whatever the reason is.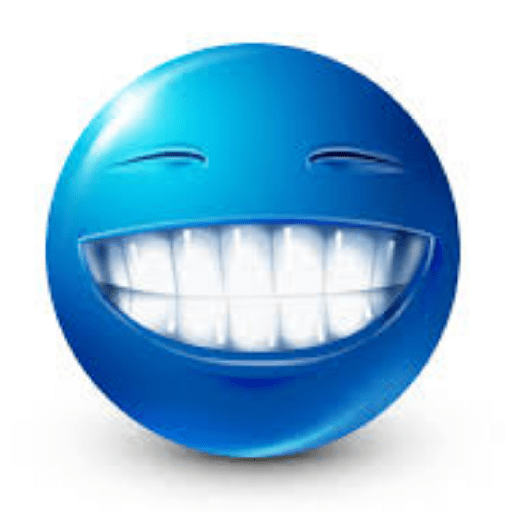 4. Here's a heart for you from this cute little bluemoji.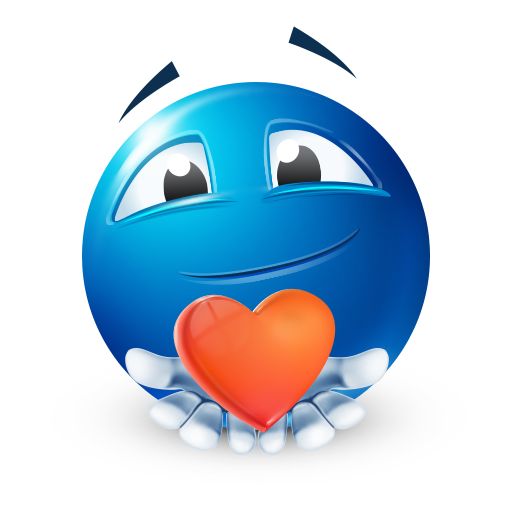 5. Can anything be cooler than this bluemoji with shades and a toothpick? We think not.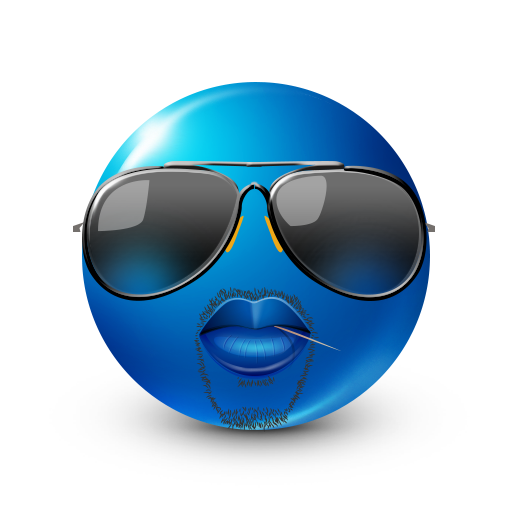 6. SHOCK!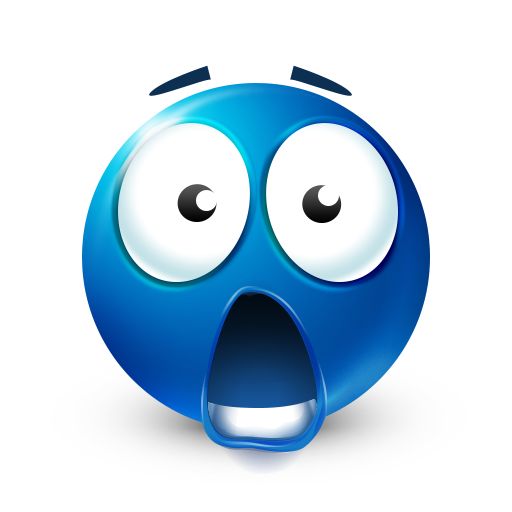 7. Come here and give us a smooch!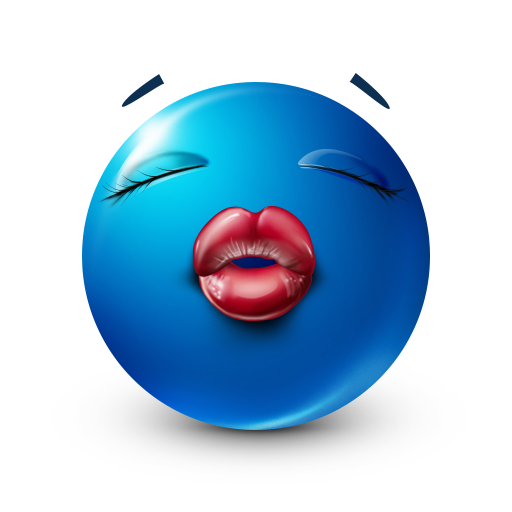 8. Kawaii blue-moji.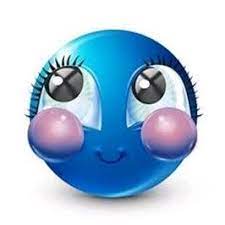 9. This one looks pissed and confused as to what you're saying. You better not be lying.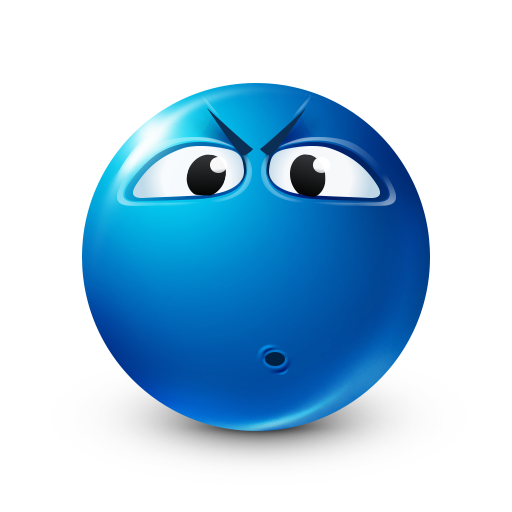 10. Eating a cookie during an awkward moment. Gulp.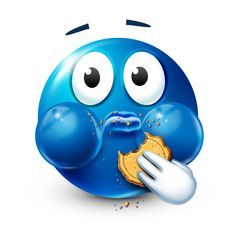 11. This bluemoji conveys not only shock but a bit of zaniness as well.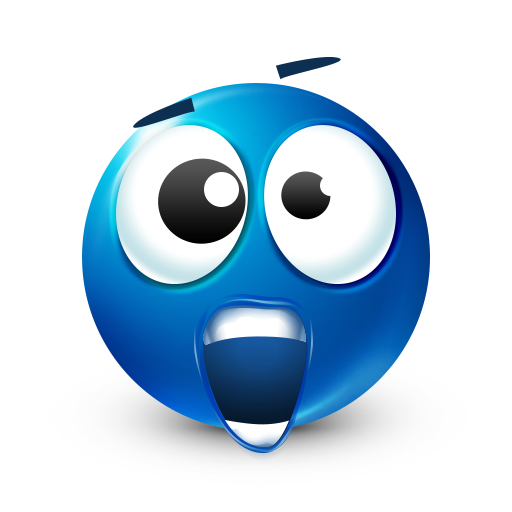 12. When you're trying to resist something good but you just can't!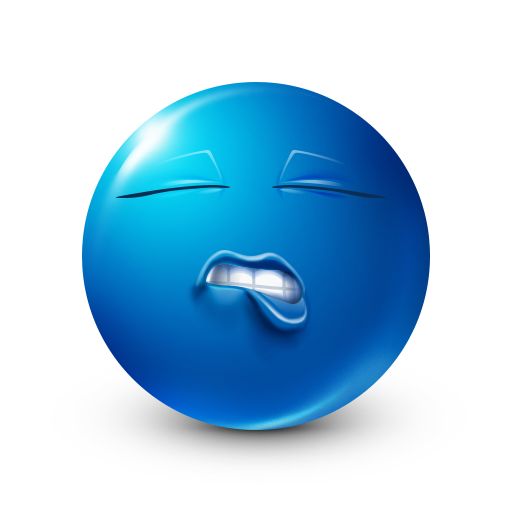 13. Yawn. Need we say more?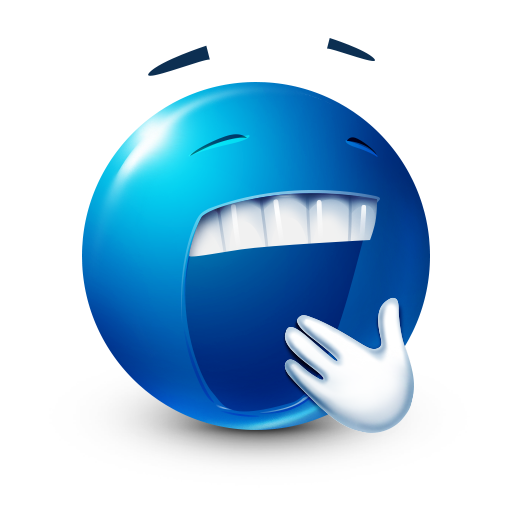 14. For when you're really angry and feel like sinking your teeth into someone.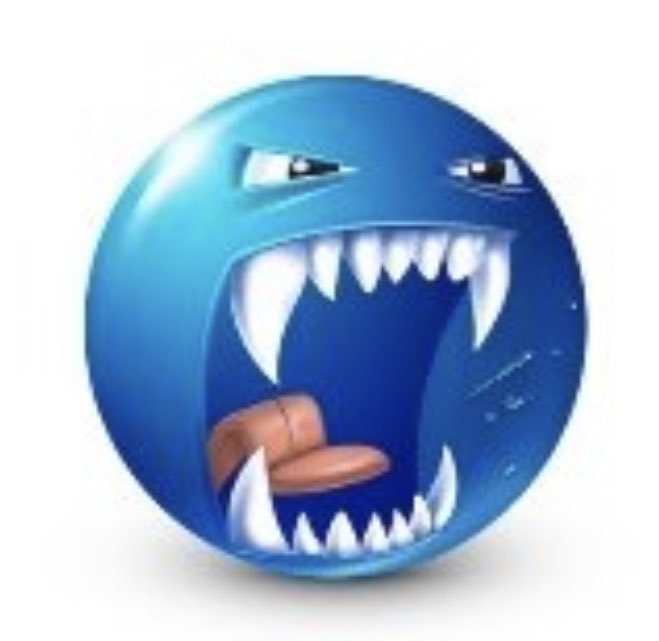 15. This bluemoji is a straight up lunatic.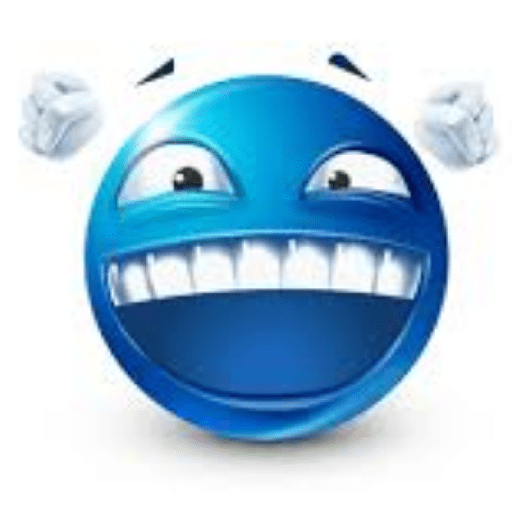 16. Errr…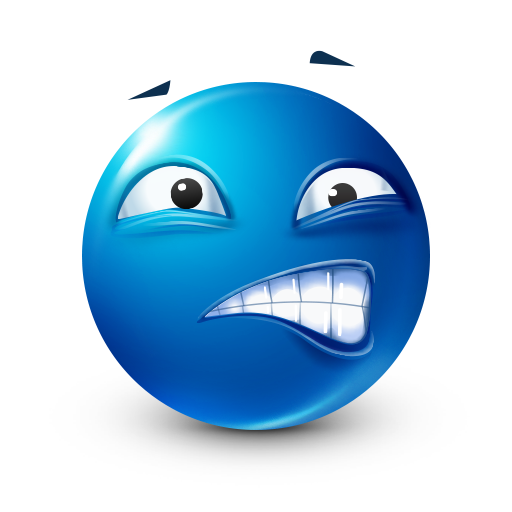 17. Eek!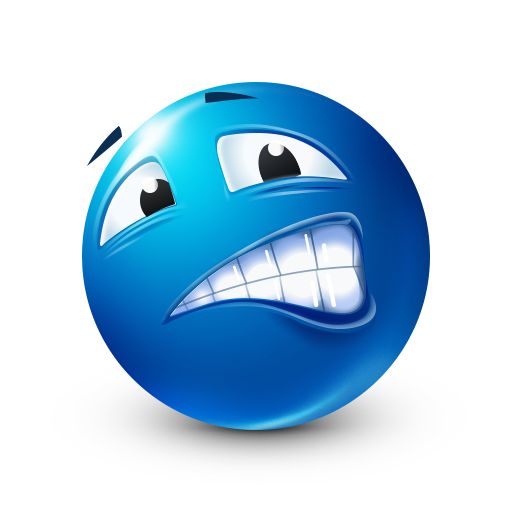 18. No emoji has ever looked sadder.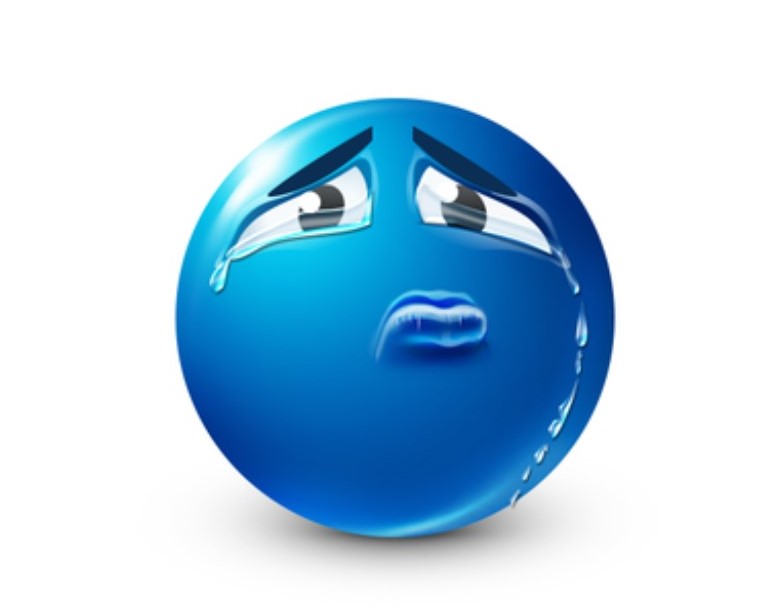 19. OMG!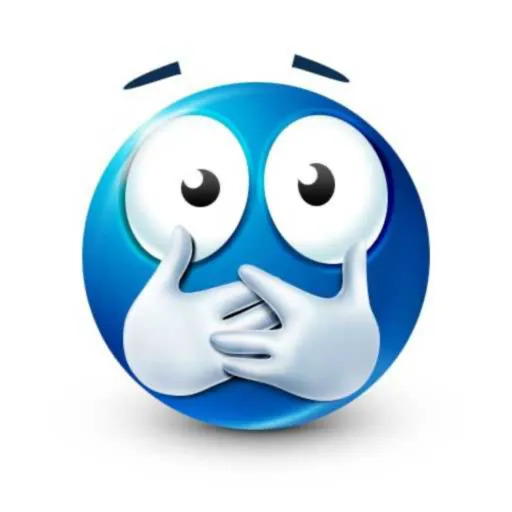 20. Your secret is safe with this bluemoji!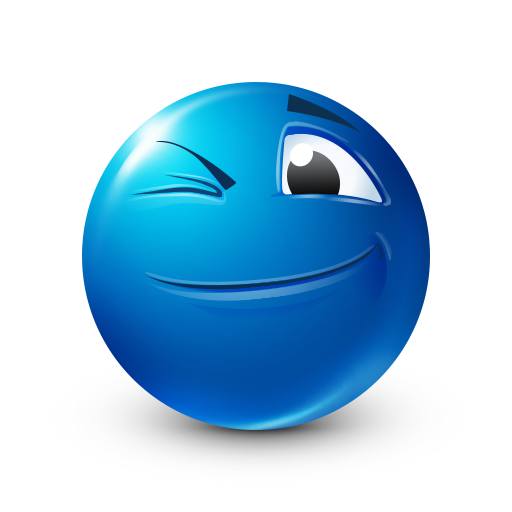 21. Please oh please oh please…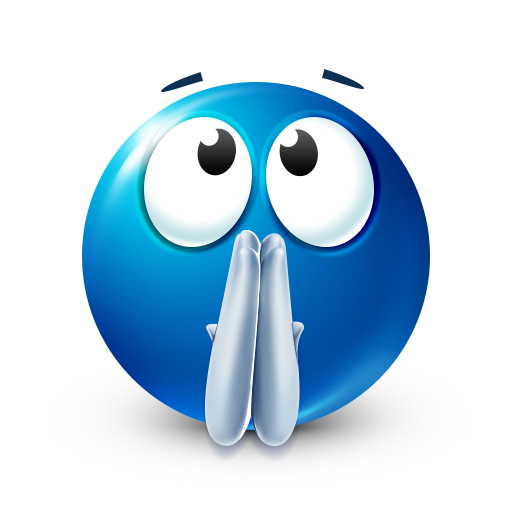 22. A tantrum emoji at its finest.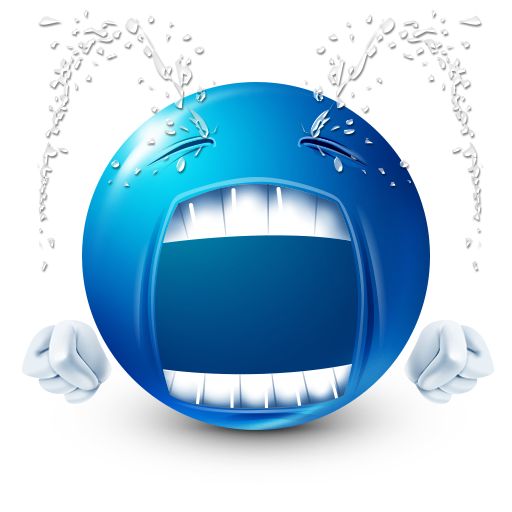 23. Laughing pretty damn hard in this one.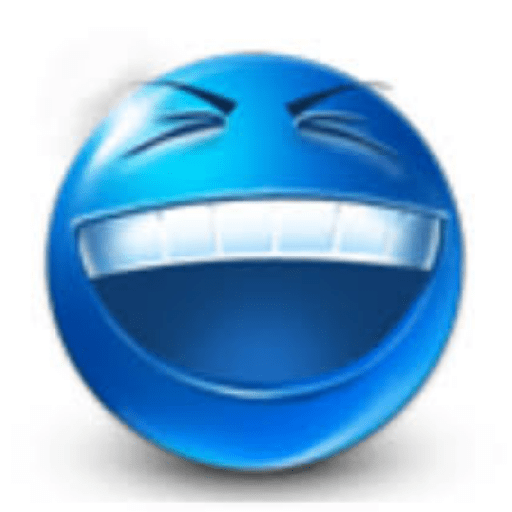 24. Just another silly tongue-sticking-out emoji!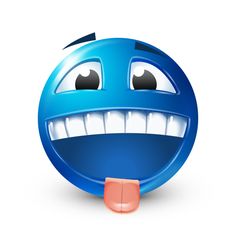 25. Hmm. This bluemoji looks like it has a few bright ideas up its sleeve!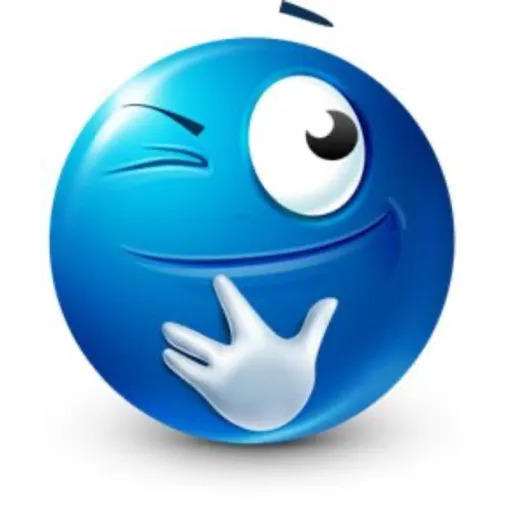 26. Awooooga! Is someone in love, or what?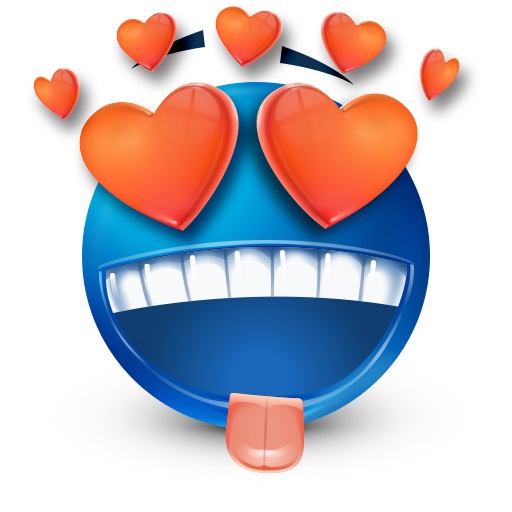 27. When you're so brain dead you don't even know how to function anymore.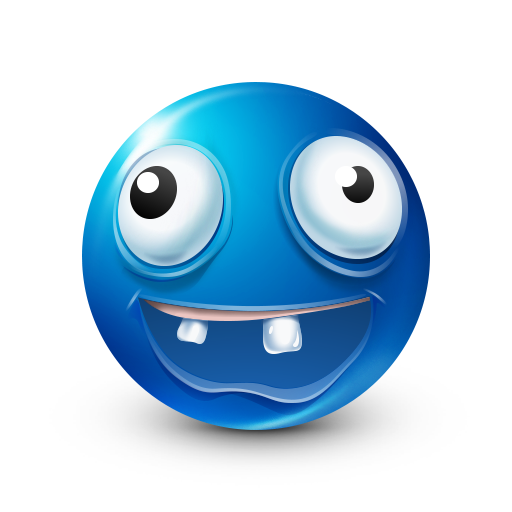 28. This bluemoji is judging you for sure.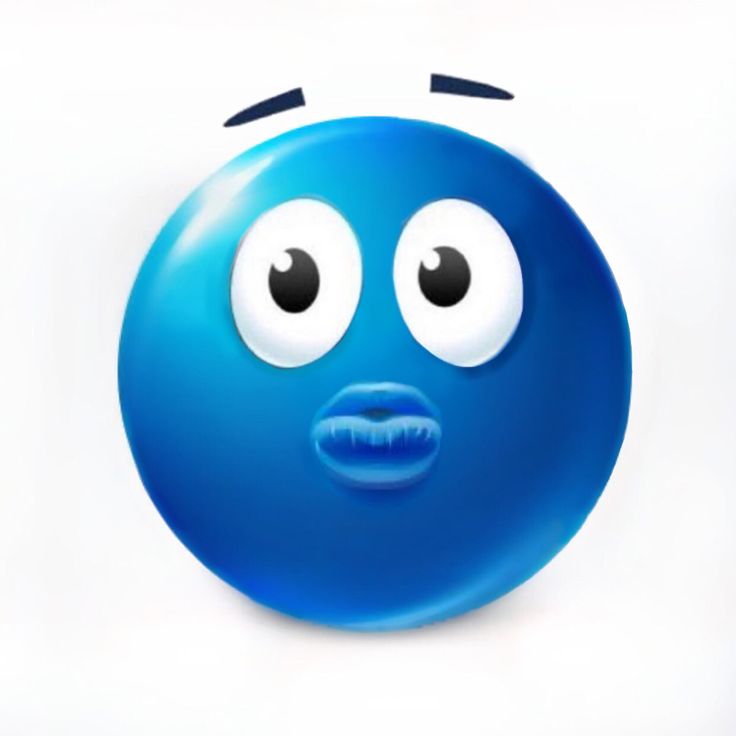 29. I can't bear to watch (but I will anyway through the space in my fingers)!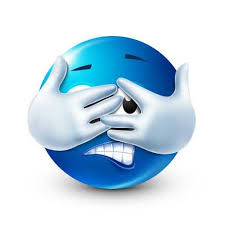 30. I AM READY!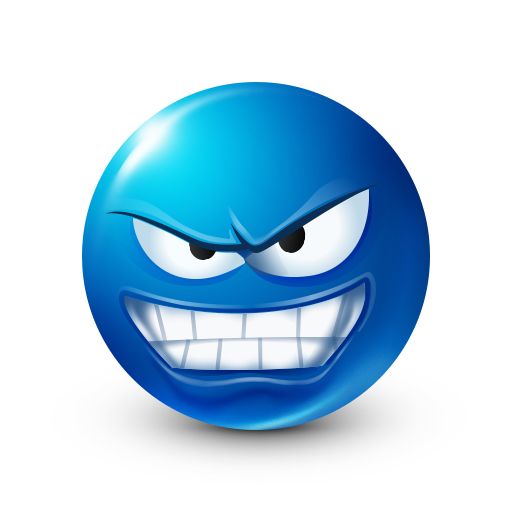 31. Umm. Maybe that wasn't such a good decision.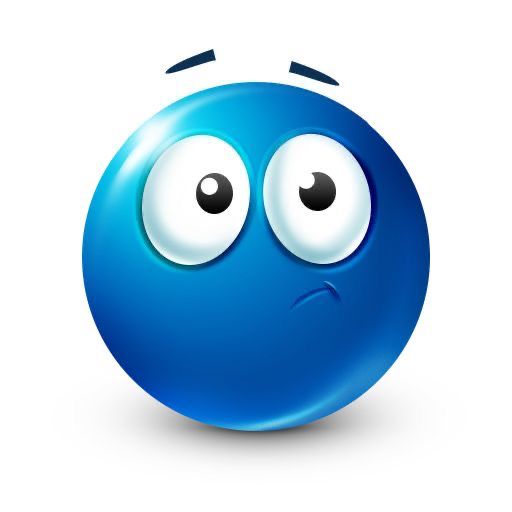 32. Bleh!!!!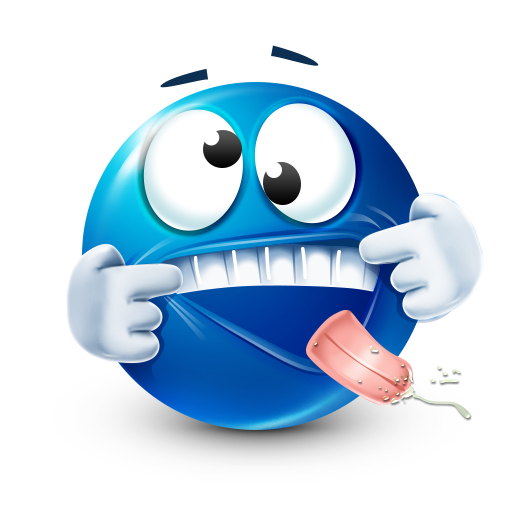 33. Now I'm just pissed at you. For real.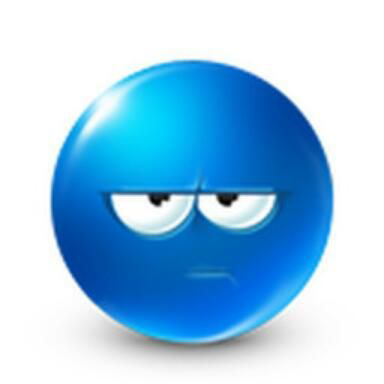 34. Oh no! What have I done!
35. Just a happy camper bluemoji. Nothing to see here.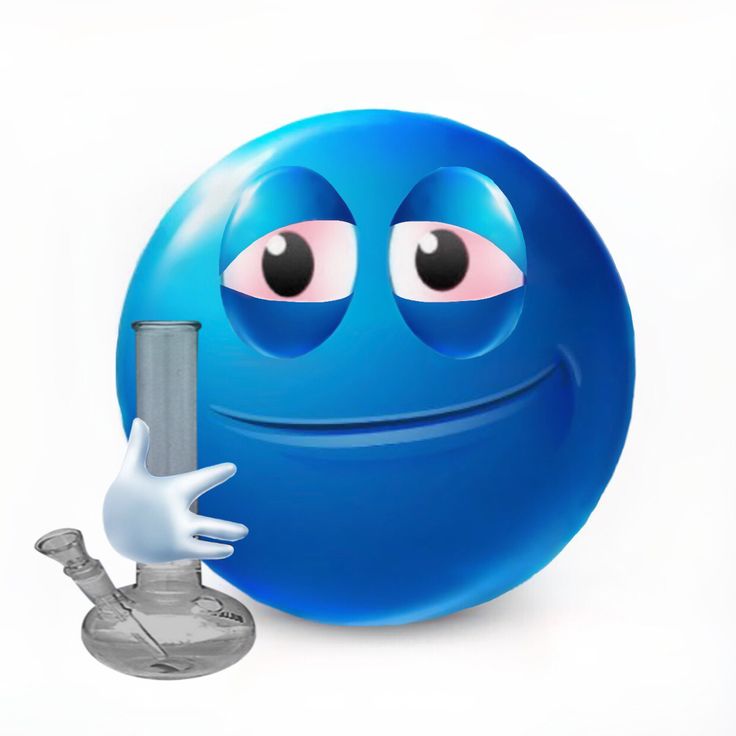 36. The cutest nerd bluemoji!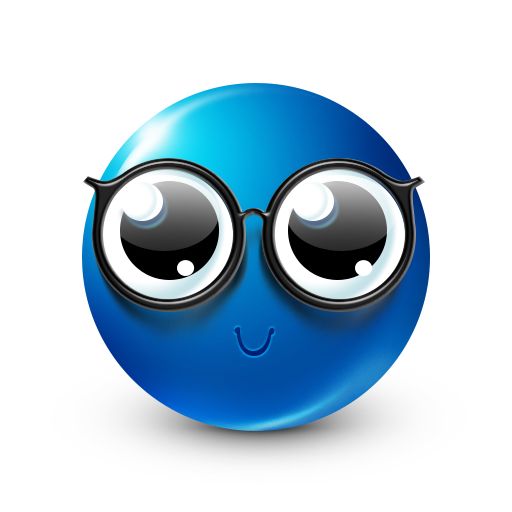 37. Pleeeeease!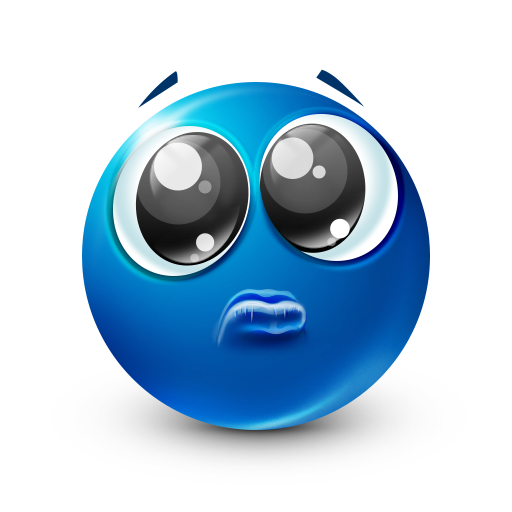 38. Absolutely droolworthy.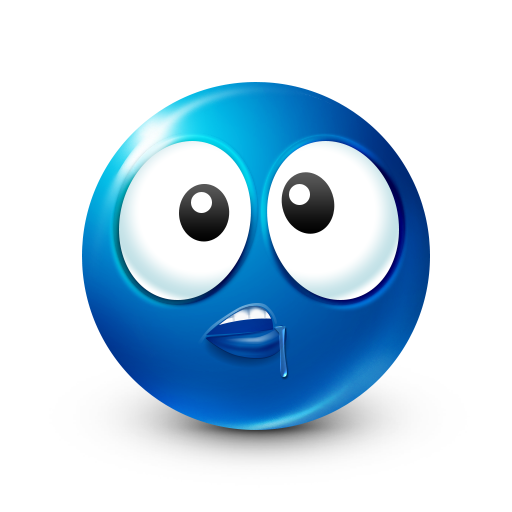 39. Here's a flying kiss for the lover boy.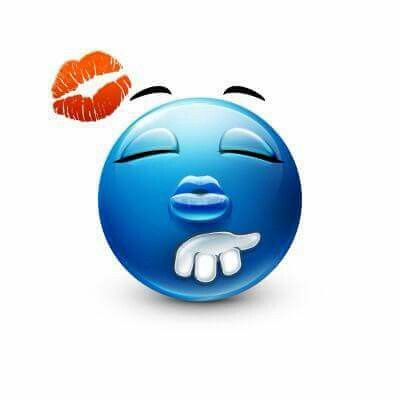 40. Will you accept my apology?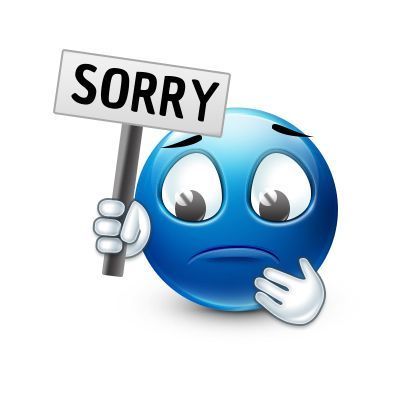 41. This is what you should probably send your friends when they're running late for the nth time.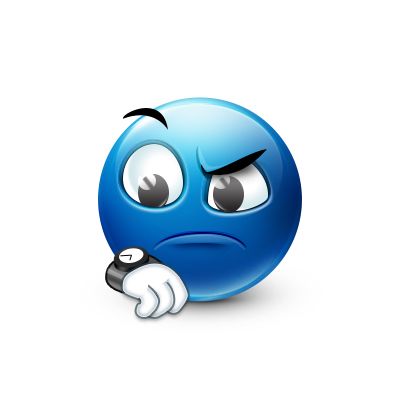 42. I'm gonna barf!!!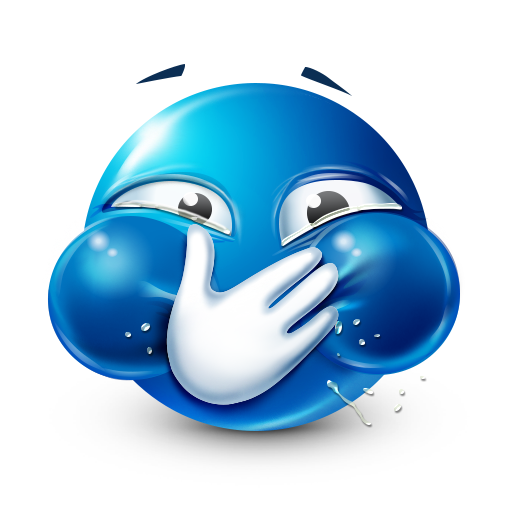 43. I'm gonna be sick.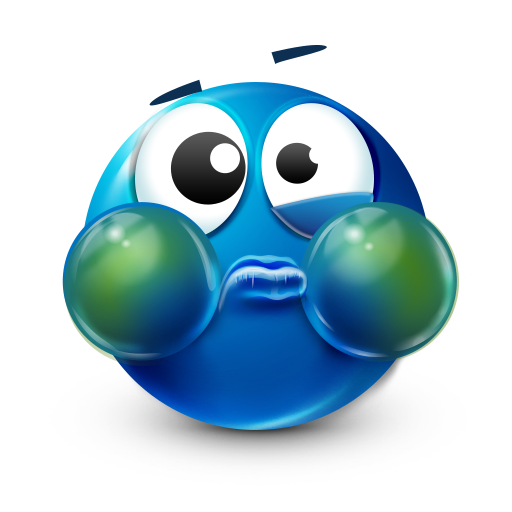 44. I did it. I threw up.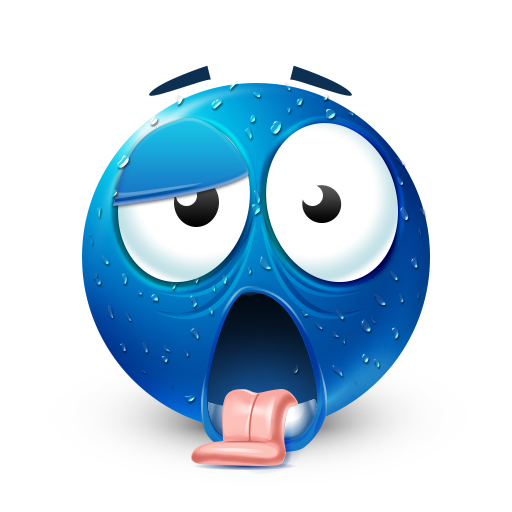 45. Meh!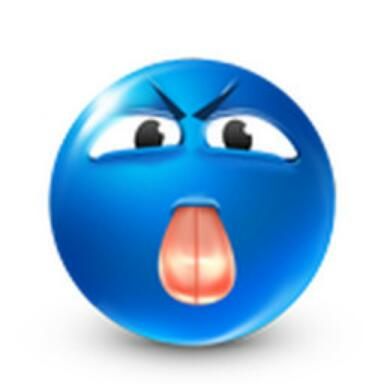 46. Get ready to get yelled at by this bluemoji.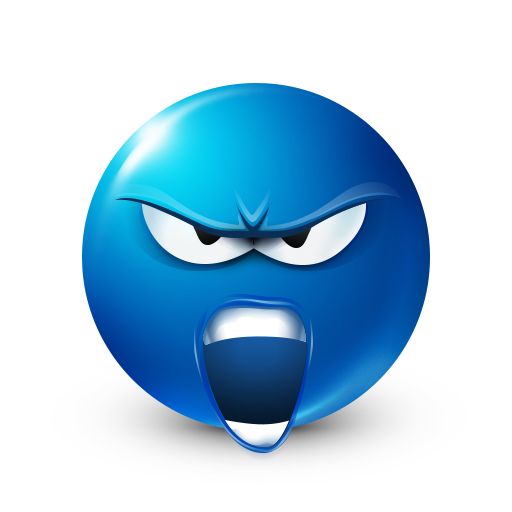 If you enjoyed this list of Bluemojis, then be sure to check out this article about Google Hangouts easter eggs that will make your life better.