She creates art with her body and we're loving it. New Orleans-based performance artist, Heather Hansen,  bends and twists across the surface of a paper to create beautifully rough symmetrical shapes and patterns. Her dance-like movements are art; also, the result of her dancing is art. You get double enchantment.
The whole experience of watching her paint while dancing is mesmerizing, captivating. The final piece of art that will come out of her dancing is unpredictable; she repeats her movements and smears the lines together into something magical. She then lifts herself off the page to reveal something that is one-of-a-kind.
In speaking about her inspiration, Heather Hansen quotes Joseph Campbell: "The goal of life is to make your heartbeat match the beat of the universe. To match your nature with Nature." Hansen's work has been shown in a group exhibition, "The Value of a Line", at The Ochi Gallery, in Ketchum, Idaho, but you can go on her website, heatherhansen.net to find out where you can see her "live" in the future.
We still don't know if she is a painter or a performing artist. Maybe, the complexity of her work and the fact that she can't be placed into a certain category, makes her art even more valuable.
Take a look bellow to see some of her work and also, to see her in action and tell us which is your favourite. We loved the one in which she's standing on her knees, head bent down in the middle of a complex work of art. The painting looks like a couple of hands clasped together above the head in a kind of a prayer.
Also, looking from a distance at her work, seeing her in the middle of what she's just created, gives us a sense of reality like never before. Maybe this is how our lives actually are: we are running and moving around and in the end, we create something, but sometimes, we don't know what it is. All photos courtesy of: Spencer Hansen; David Seelig. More info: heatherhansen.net
[the_ad id="71925″]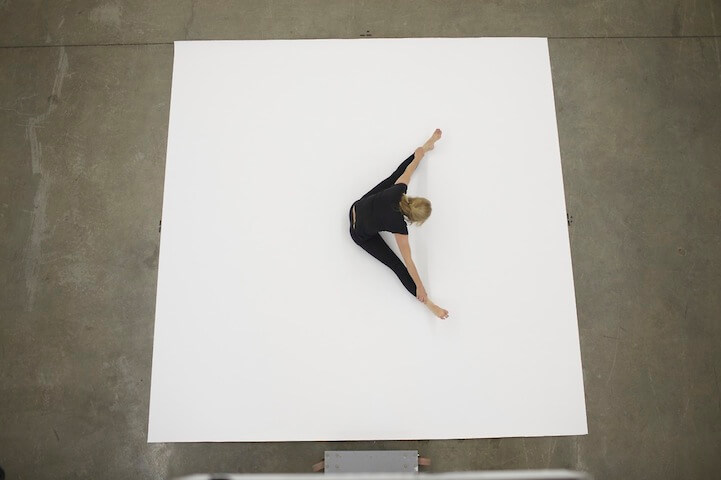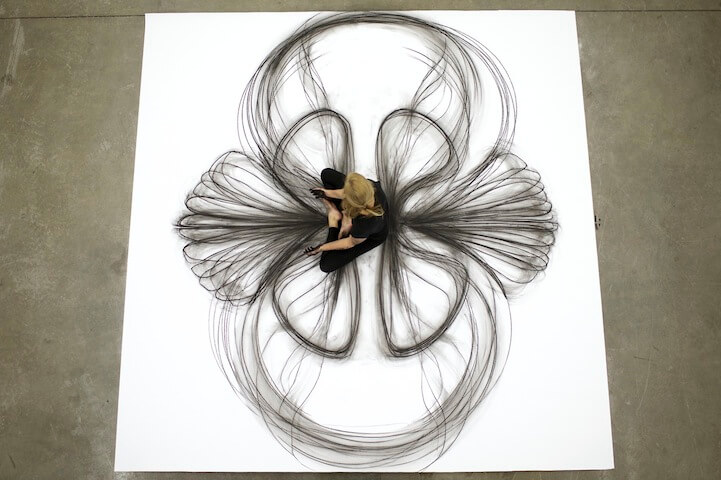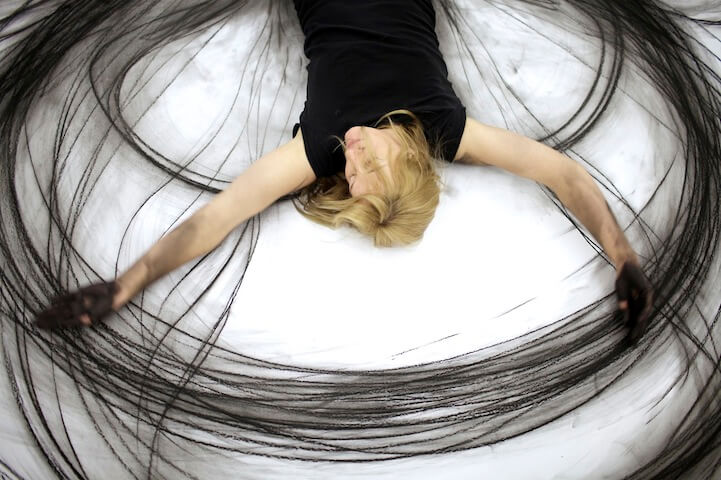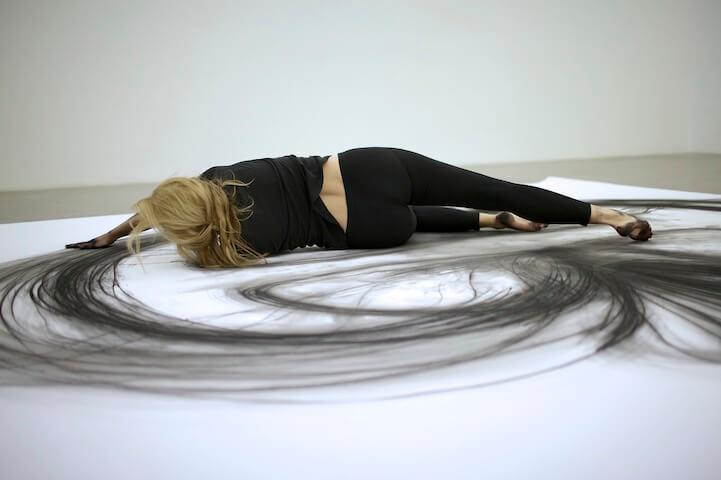 [the_ad id="71924″]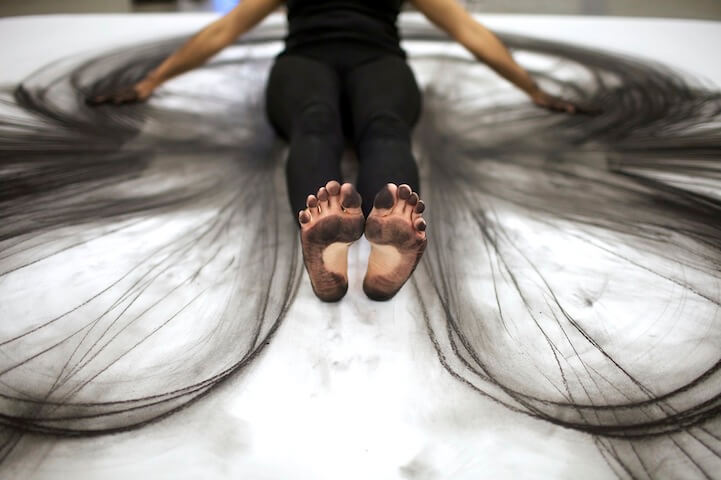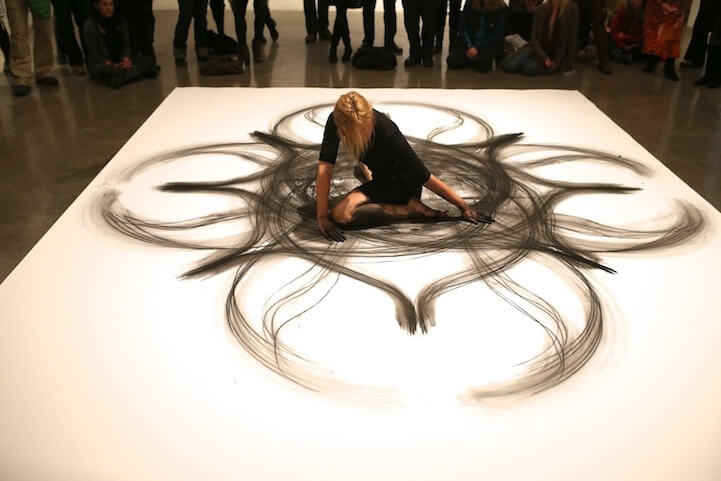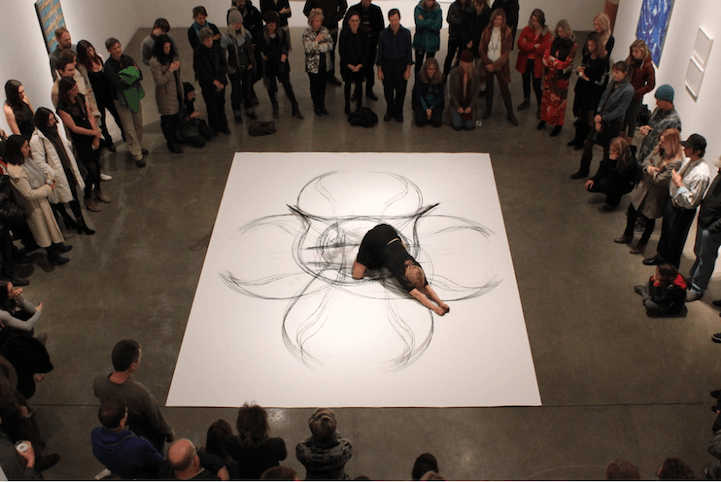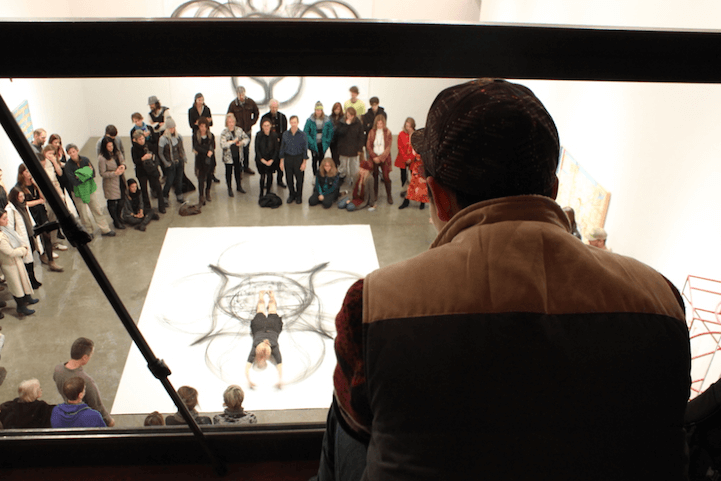 [the_ad id="83004″]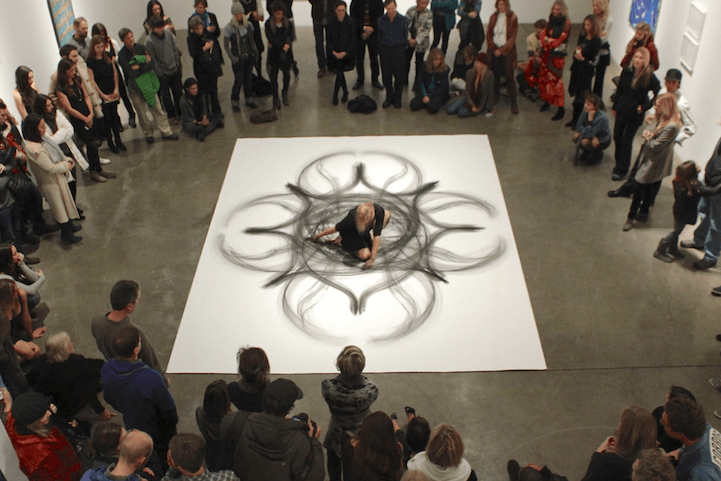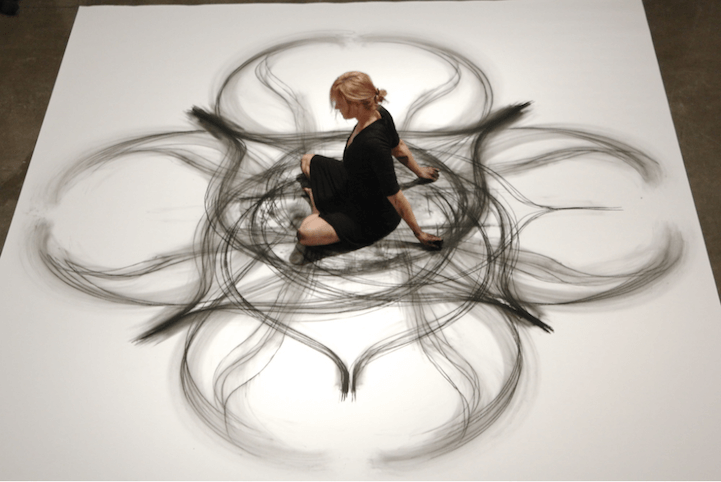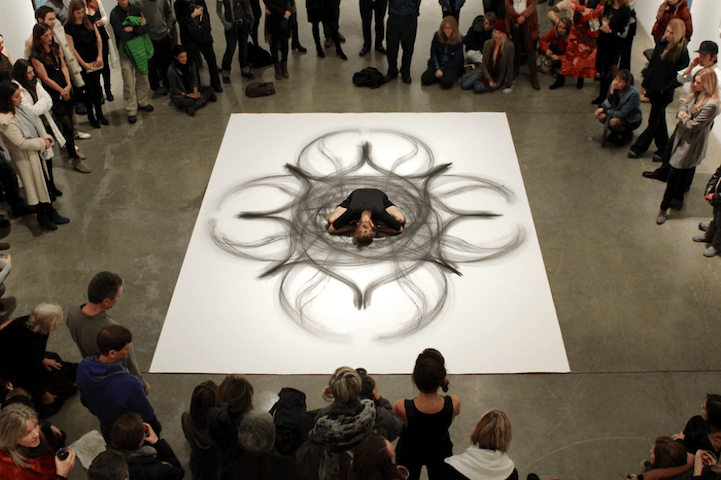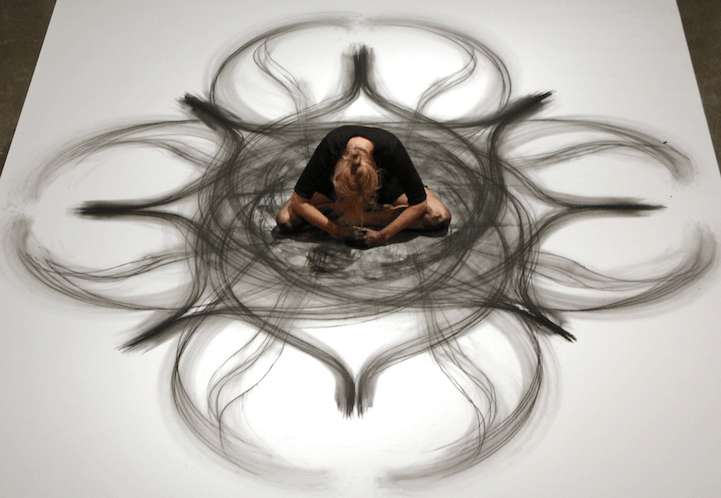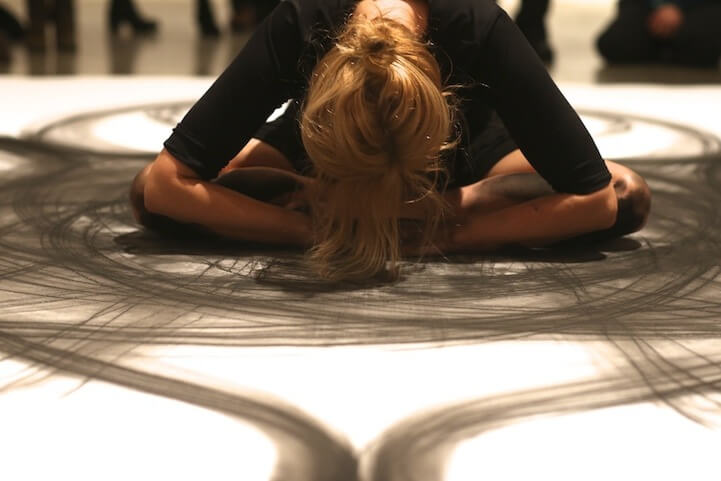 [the_ad id="77755″] 
[the_ad id="77756″]