For nearly a decade,  self-taught woodcarver and artist, Haroshi, has been molding and carving magnificent multi-layered works of art out of recycled skateboards.

His process began when he decided to combine his love of skateboarding with his love of art and creating.
As a passionate skater since his early teens, this mastermind is familiar with the curves that make up each boards essential design, as the contours of boards, depending on brand and model, vary greatly. With this knowledge, he seamlessly fits the boards by stacking and gluing the boards together.
Once together, Haroshi uses his imagination to shave and carve the wooden decks. He then paints and polishes the pieces to form colorful, and sometimes pixelated designs that each have a unique style that is all his own.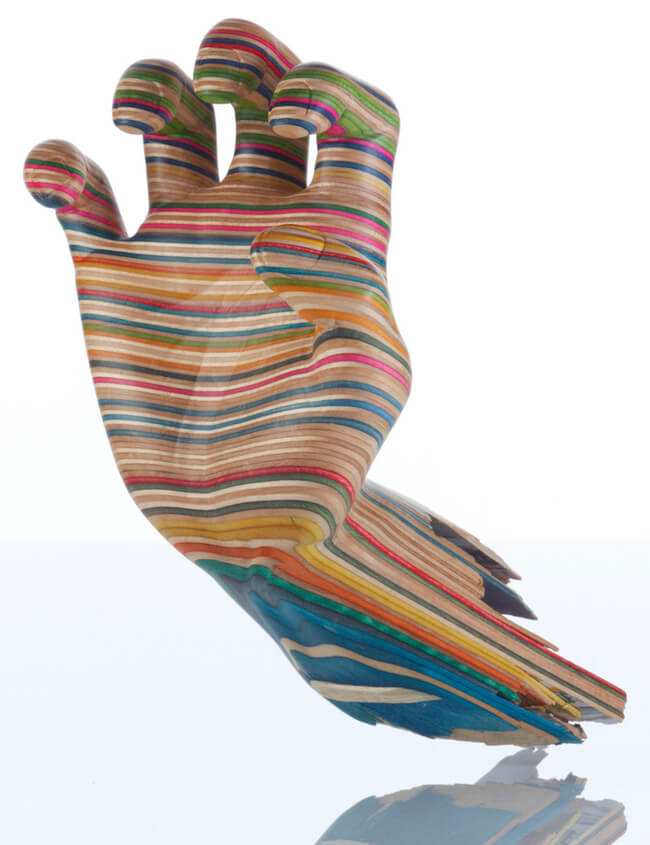 Haroshi's works share many similar philosophical and traditional methodologies to ancient traditions. The methods of his sculptural designs are similar to that of traditional wooden Japanese Buddhas in which they are also carved from wood and stacked in layers to create a mosaic figure. They are both fabricated in such a way to save on material cost and weight.
Just as Buddhist artists like Unkei in the 12th century would bury crystal balls with their statues, Haroshi follows suit by burying a broken piece of his skateboards within the core of his sculptures. This practice "gives souls" to his works.
As his artistic statement explains: "[Haroshi's] art pieces are equal to his skateboards, and that means that they are his life itself. They're his communication tool with both himself, and the outside world."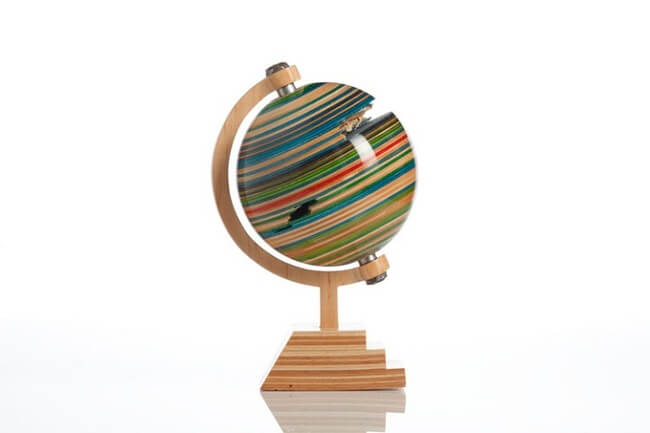 The vivid, multi-colored wooden decks form together in such a captivating way to form extravagant works of art. Although they seem simple in design, as with many works of art, they hold a deeper meaning present throughout their processed layers. A talented artist hands down.
To read more about Haroshi, you can also refer to a previous article here : You Will Never Guess What These Sculptures Are Made Of
You can also check out more of his sculptures below.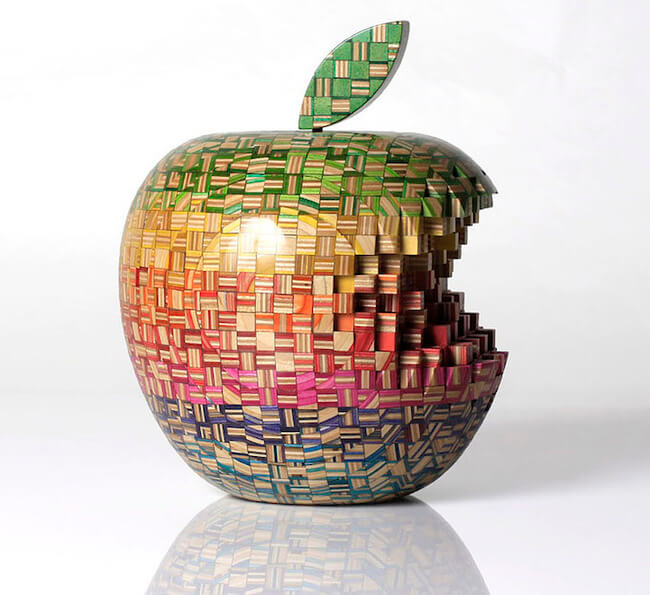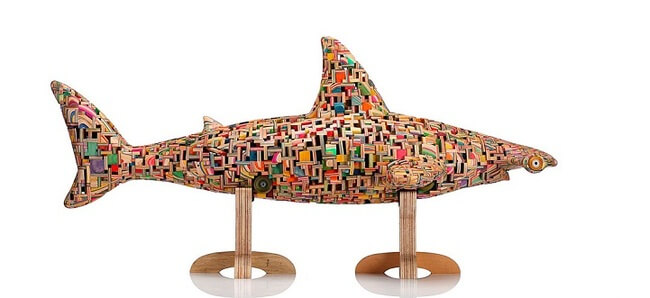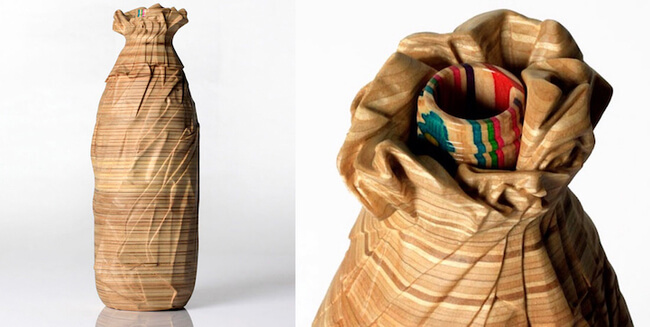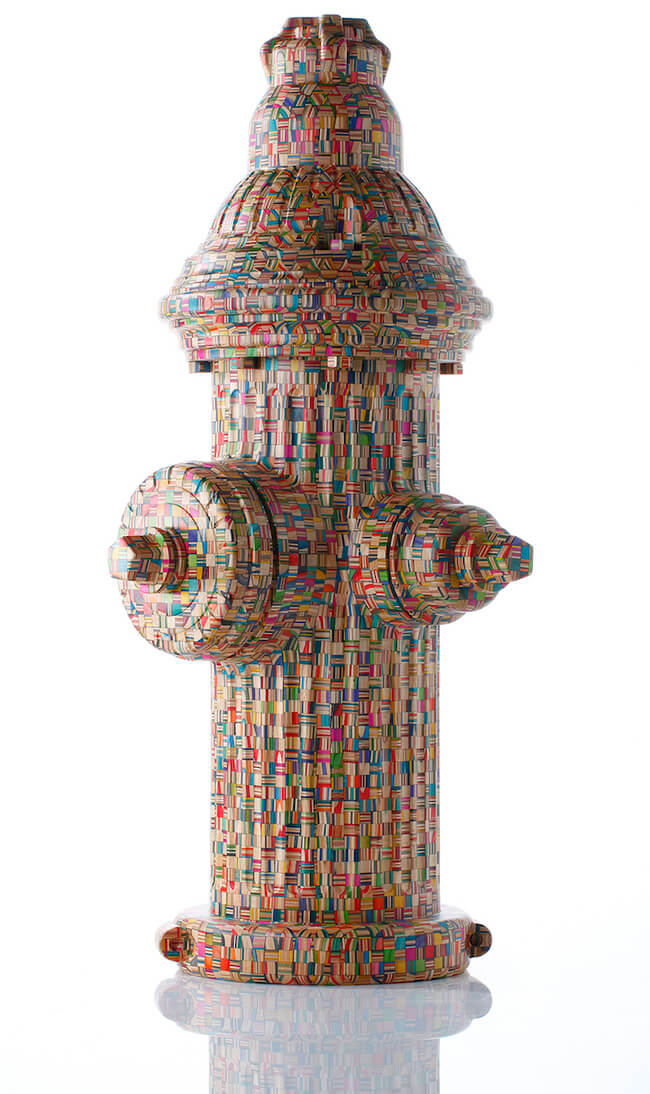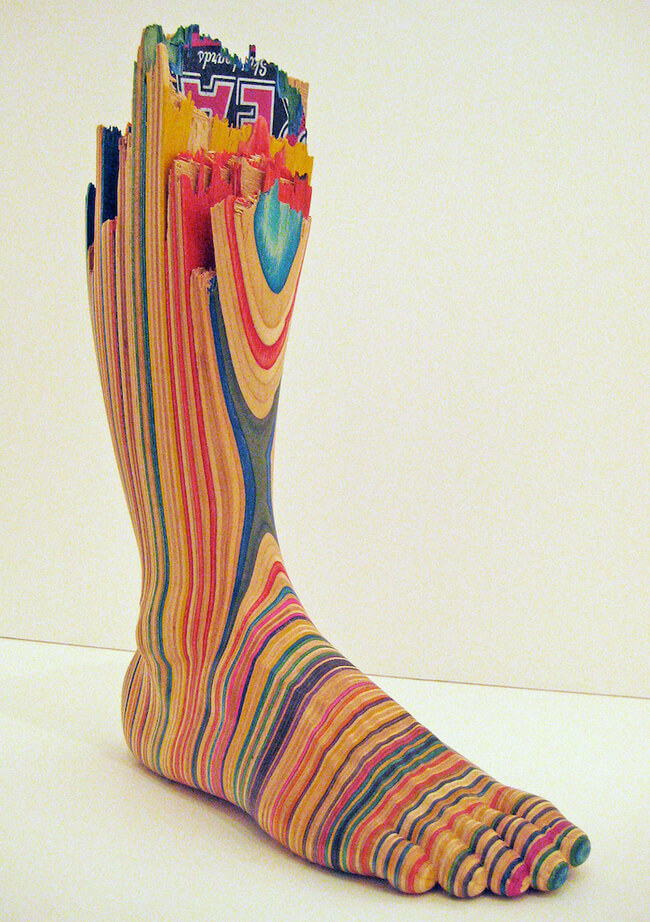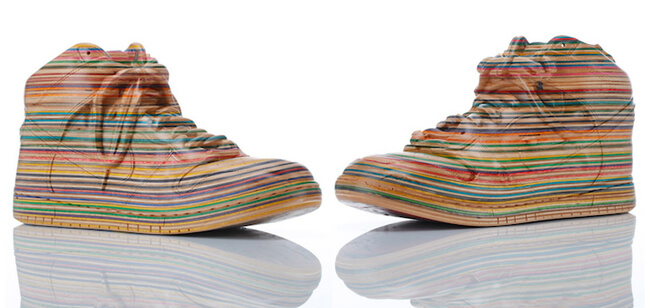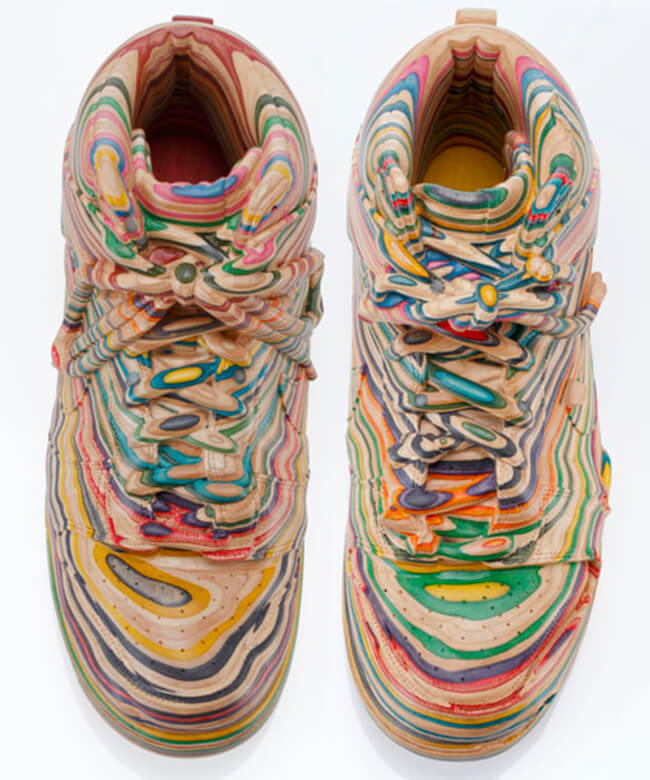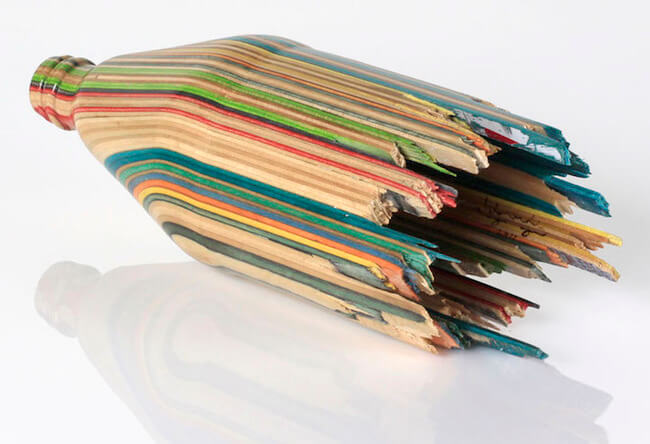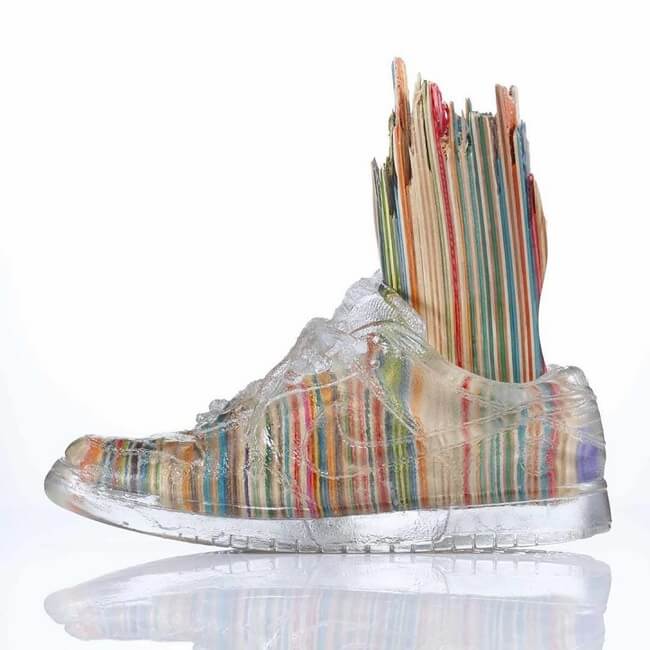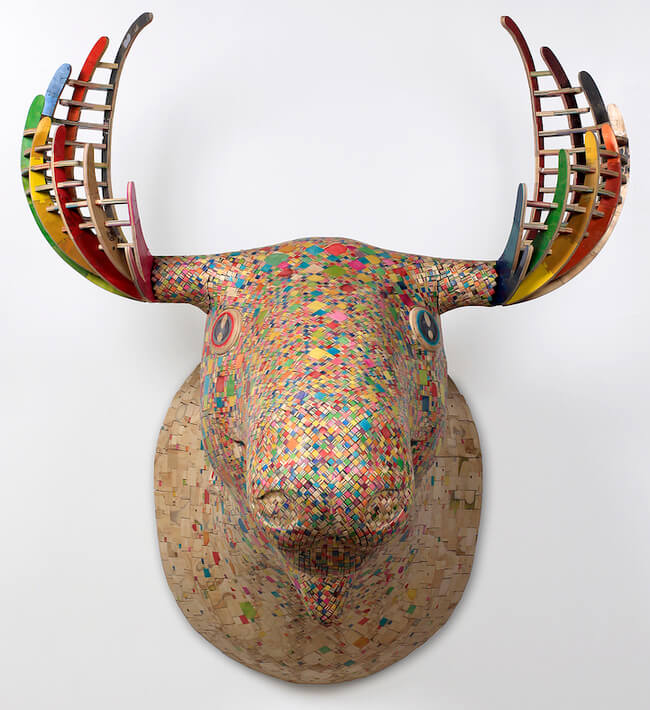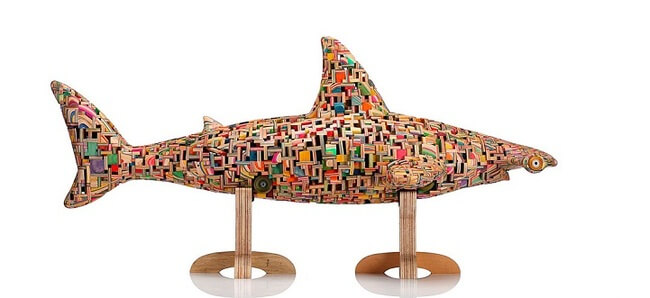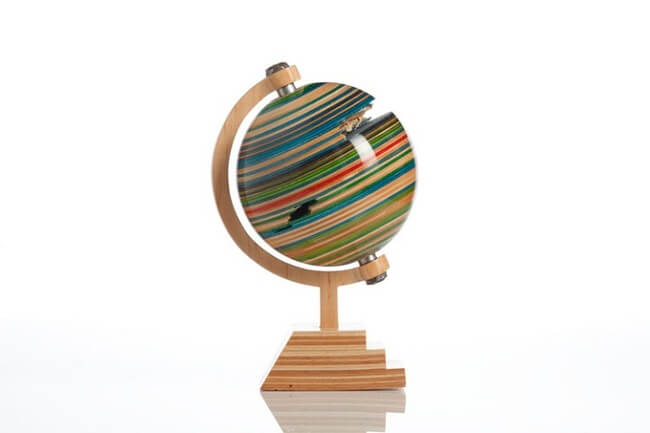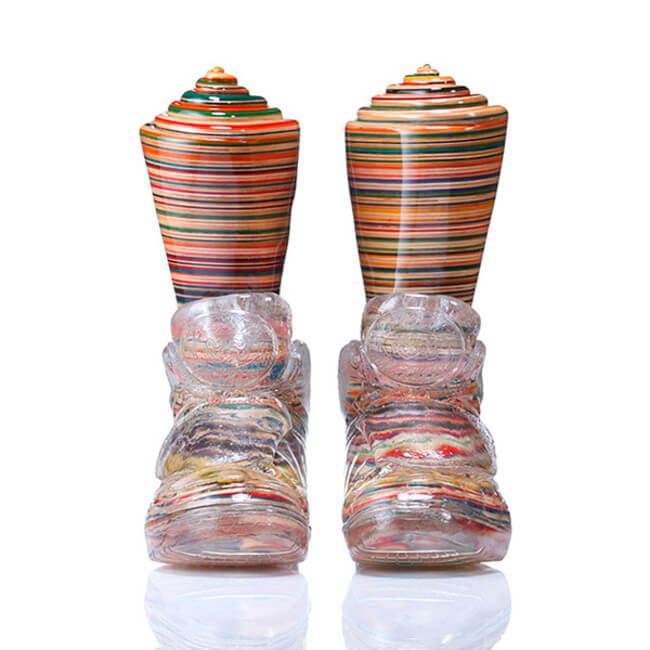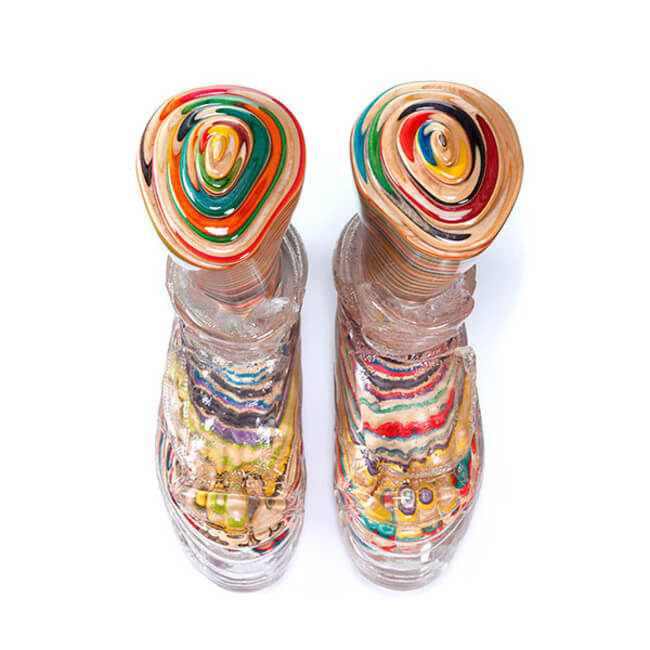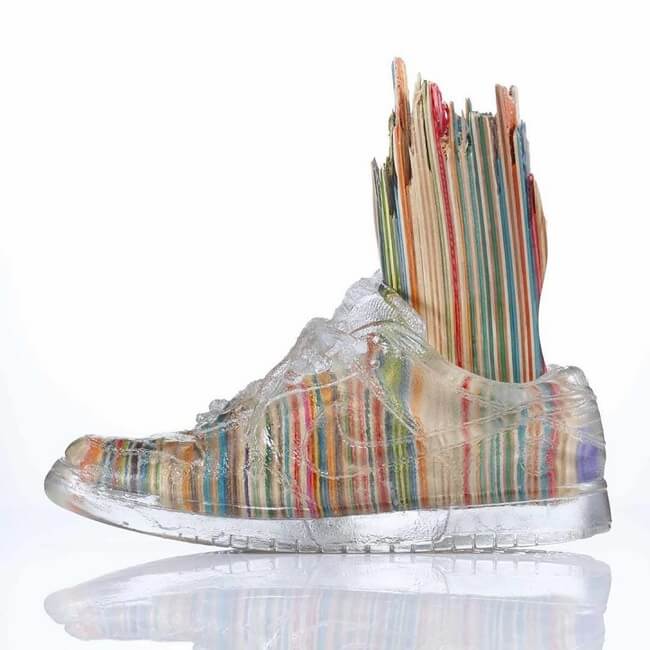 Source: MyModernMet