I strongly believe that art can be made with any medium. You just have to be creative enough, and in this case, brave enough to get your hands dirty.
Bordalo II finds the medium for his artwork in junkyards or abandoned factories. The only addition to Bordalo II's work is a little bit of spray paint to make his sculptures or art from trash if you will come to life.
He uses car bumpers, tires, door panels, plastic bumpers, and sometimes entire vehicles to make these sculptures. He makes sculptures out of trash to represent the animals that our garbage is destroying.
This is an incredibly creative way to call attention to a serious issue. Something has to be done with the waste we create. Until we start doing away with it properly, people like Boralo II are going to create works of art out of it to get everyone's attention. Take a look at this talented work. Leave your thoughts in the comments section.
Portuguese artist Artur Bordalo spreads his message via the creation of art from trash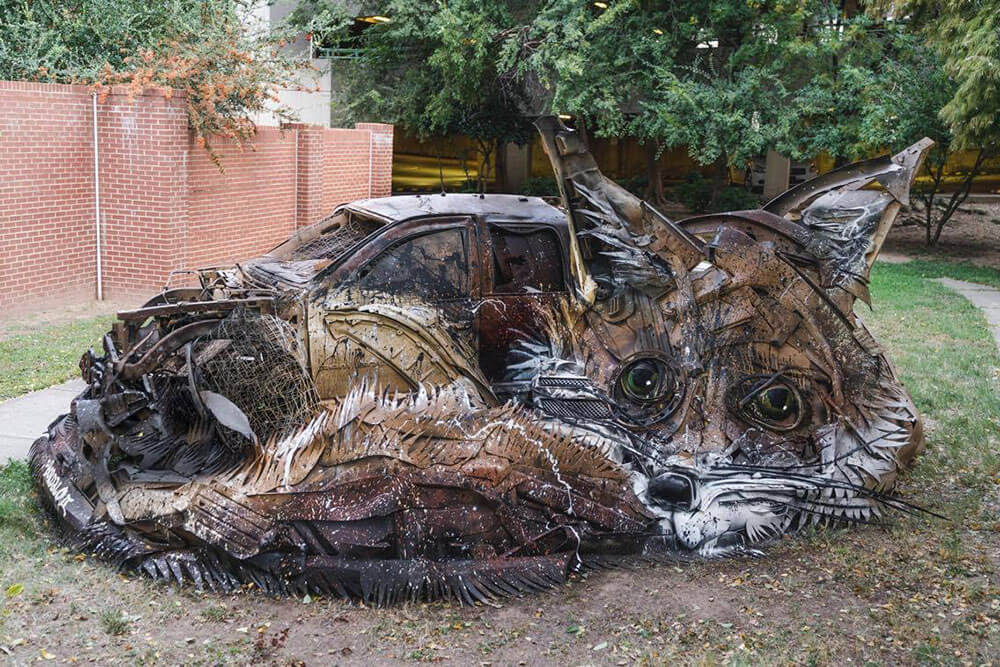 Through his art works, the artist hopes to draw attention to our world's uncontrollable production of waste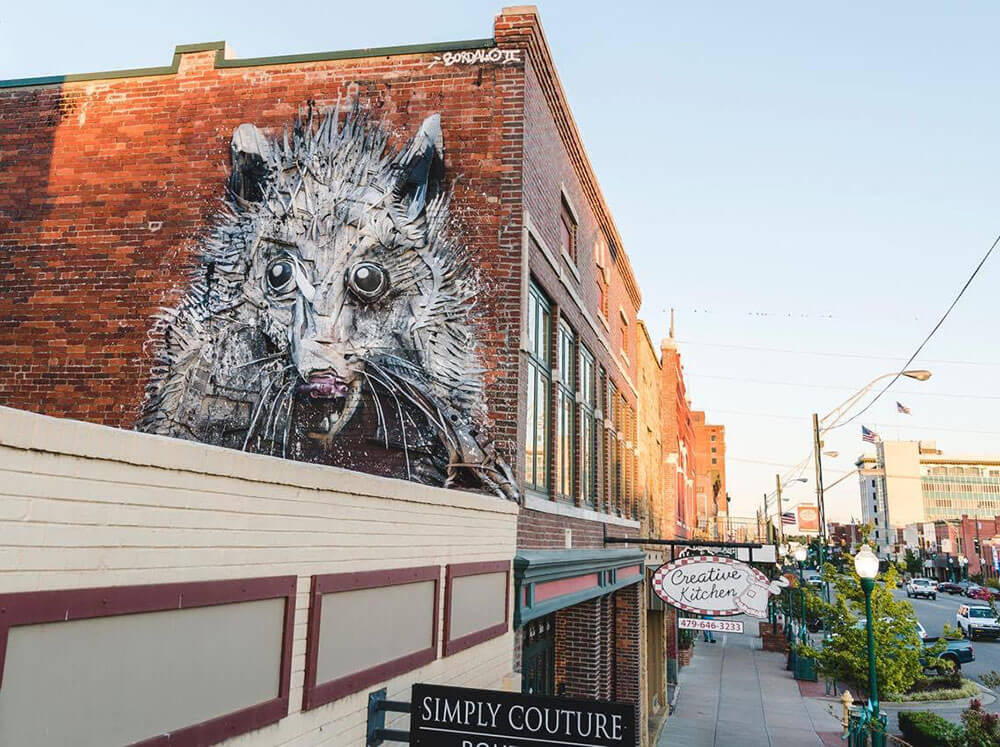 The materials Bordalo uses can all be found in junk yards hence the appropriate name " art from trash "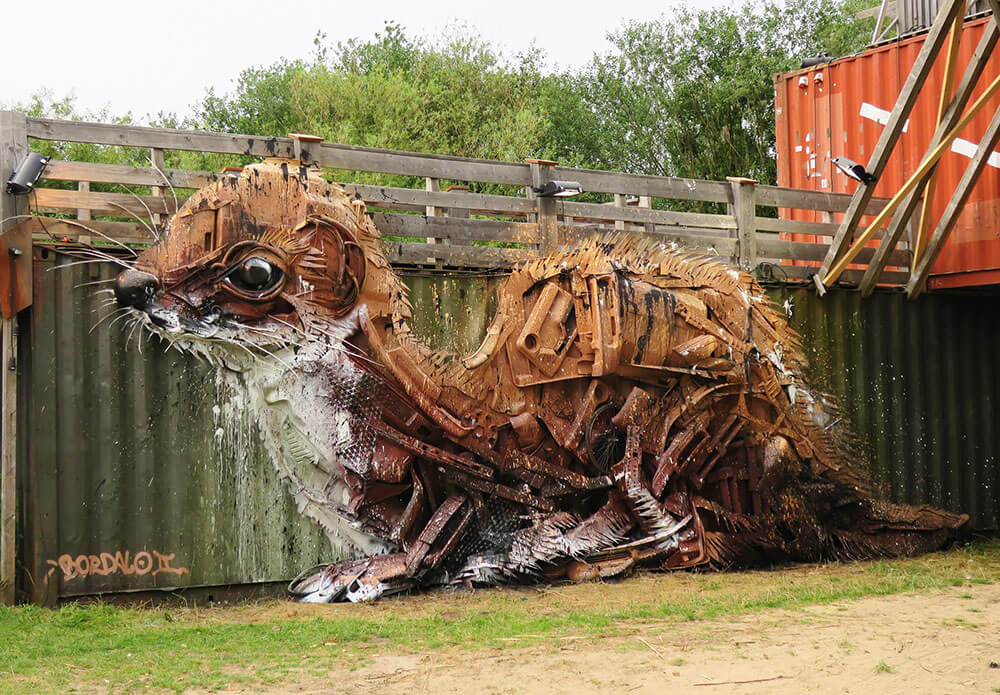 And while his works are stunning by all means, don't forget his important message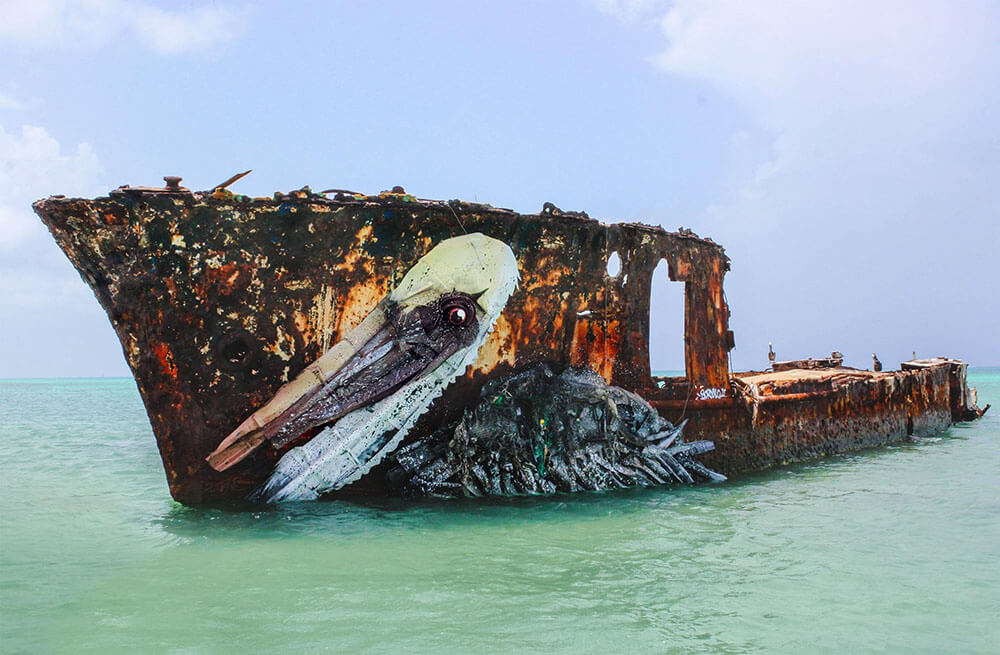 "The idea is to depict nature itself, in this case animals, out of materials that are responsible for their destruction,"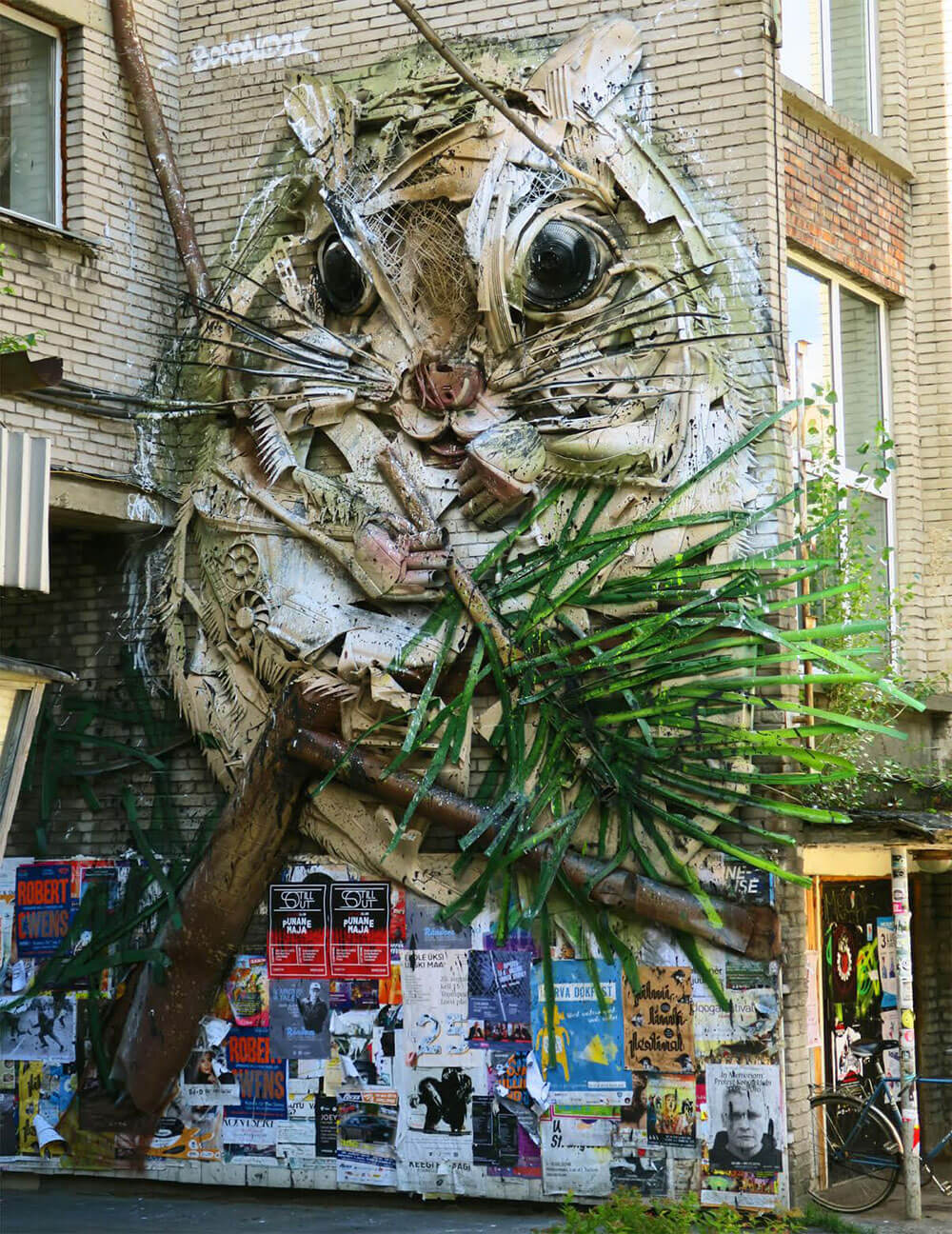 We are using our resources too fast, and too much, and turn them into waste and pollution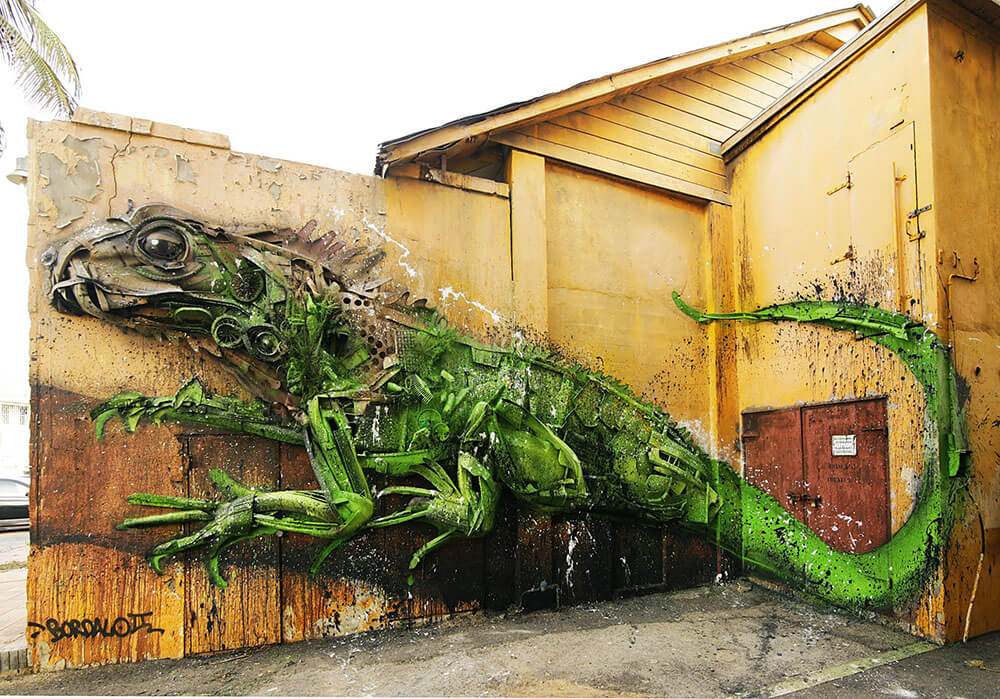 Beautiful pink Flamingos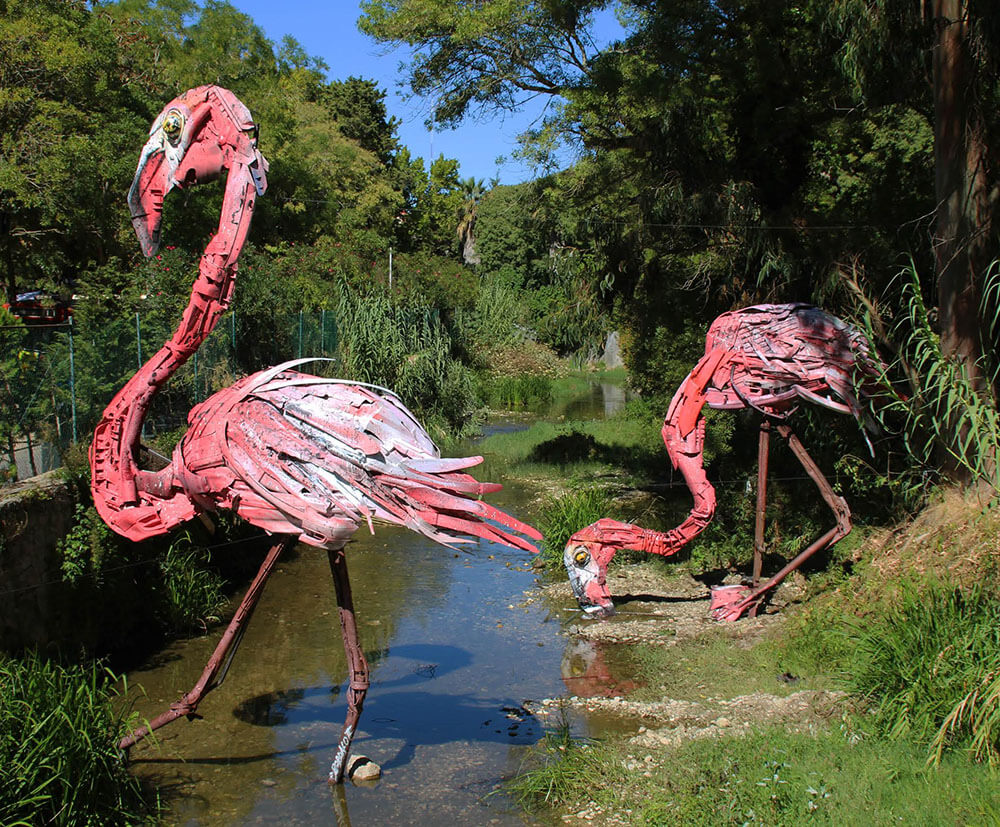 Qurico – art from trash gallery creation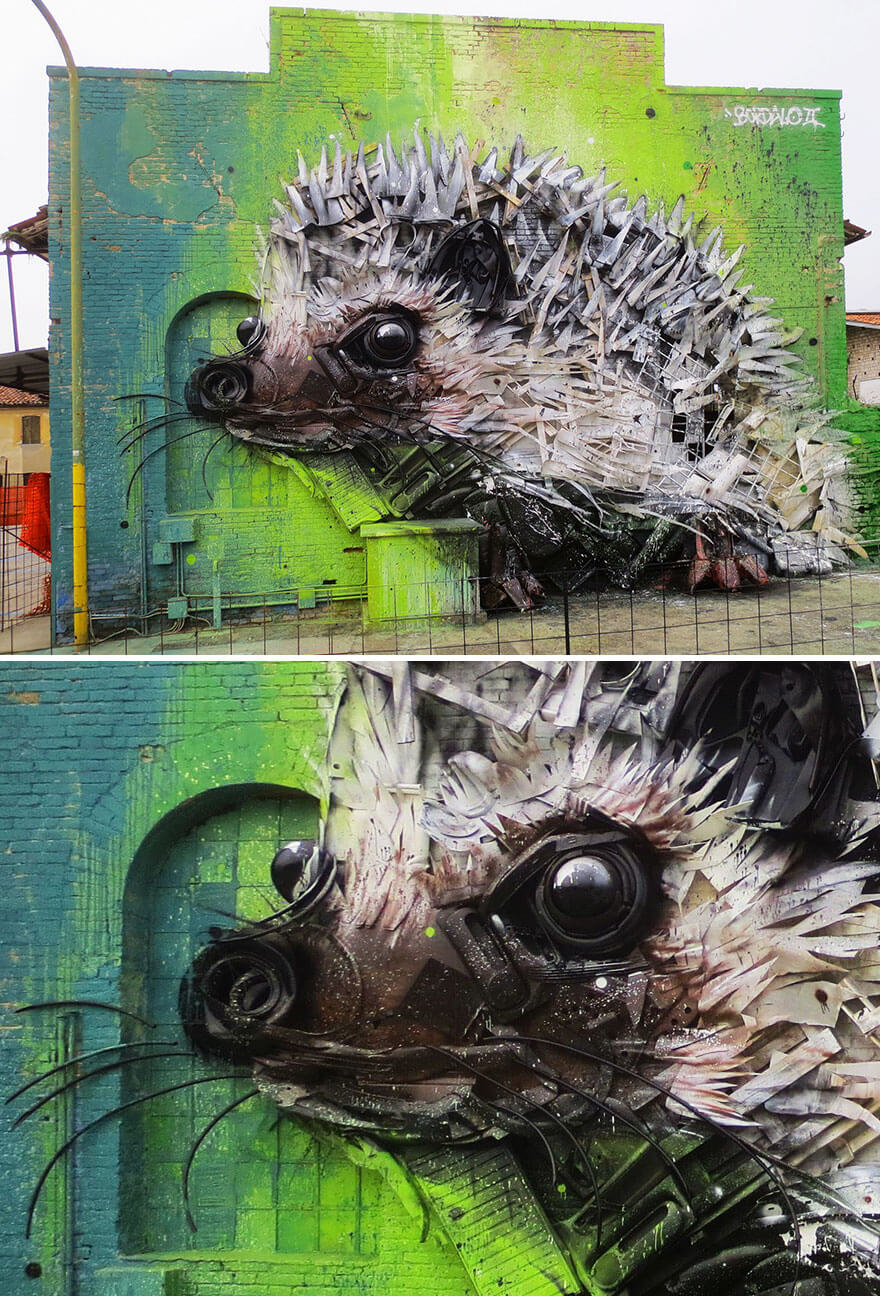 Little kitty looking giant on the side of the building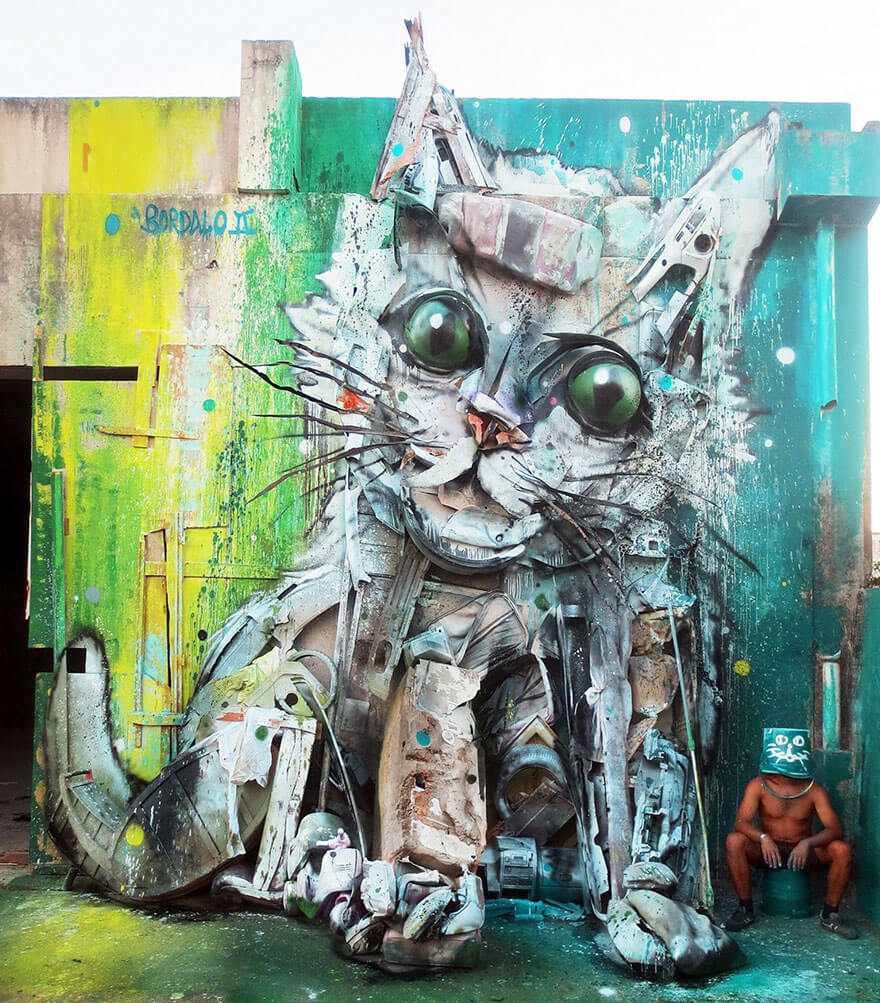 Camaleão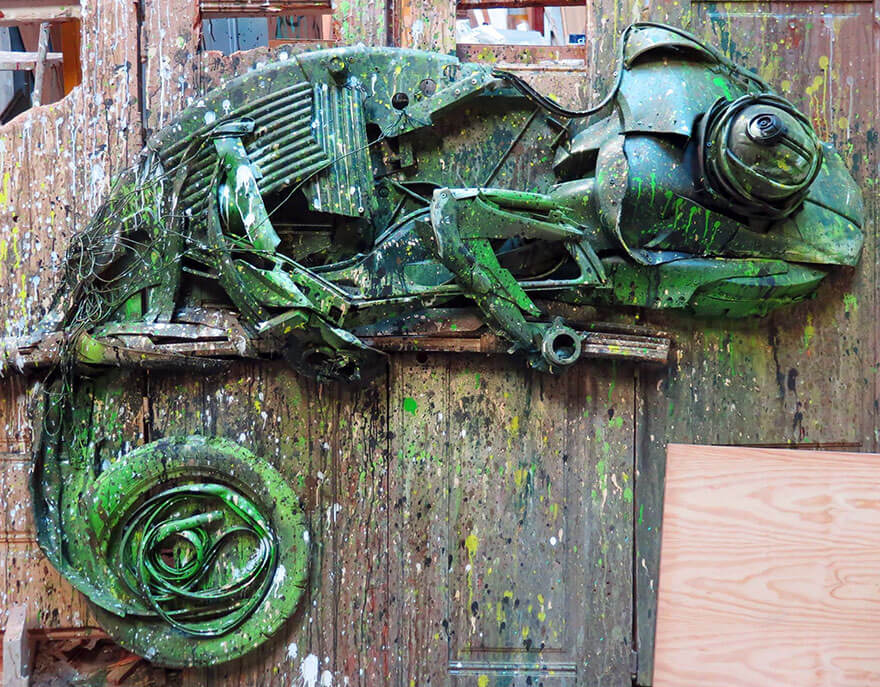 Adorable yellow frog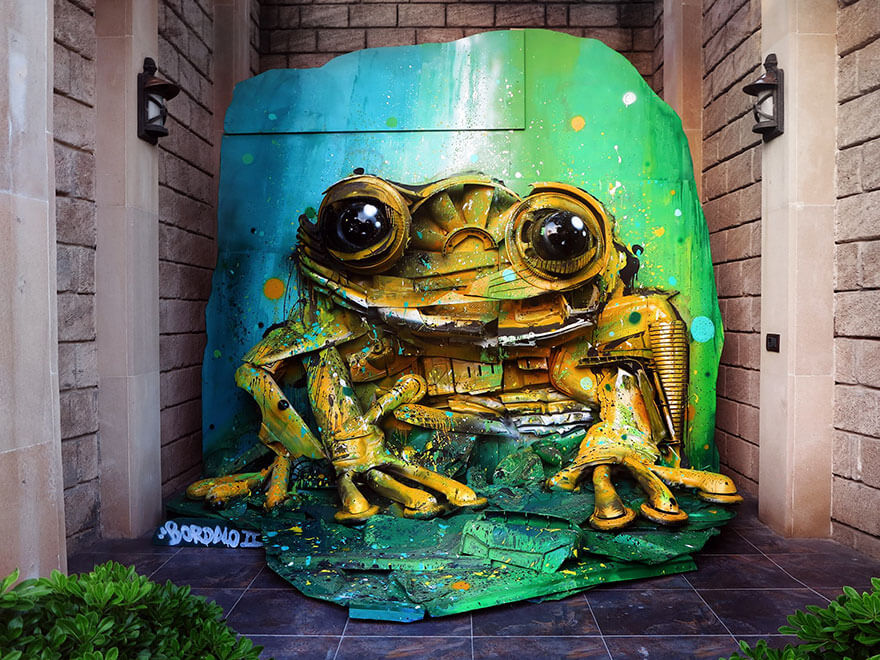 Yellow bee
Father and son looking at the huge wolf art piece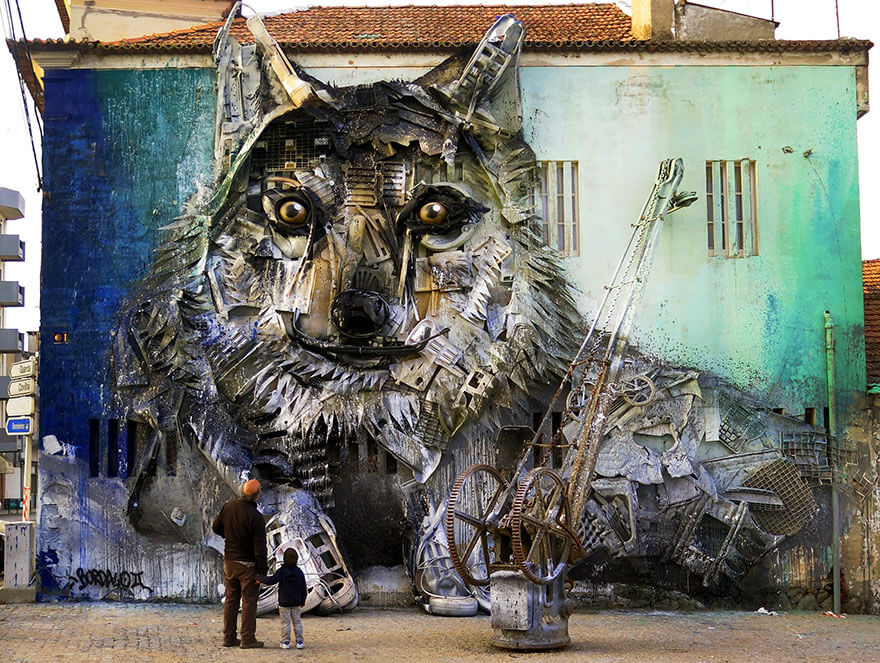 A family of Meerkats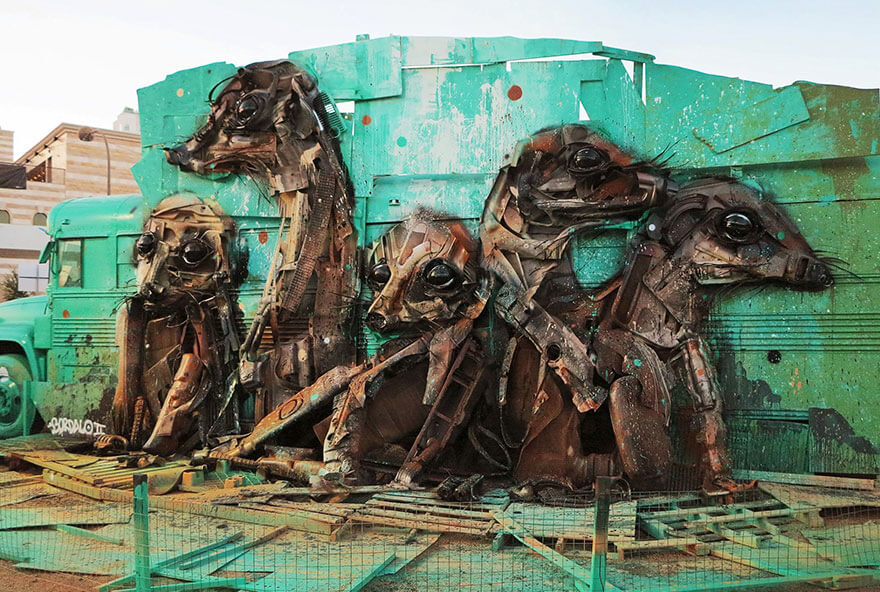 Filthy whale, this is a powerful piece in the art from trash series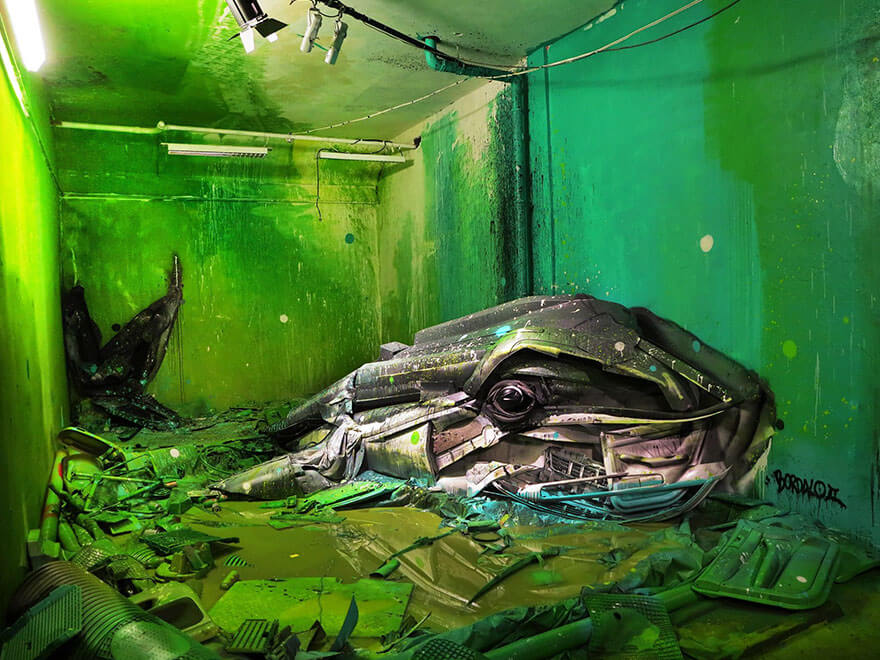 Cool snail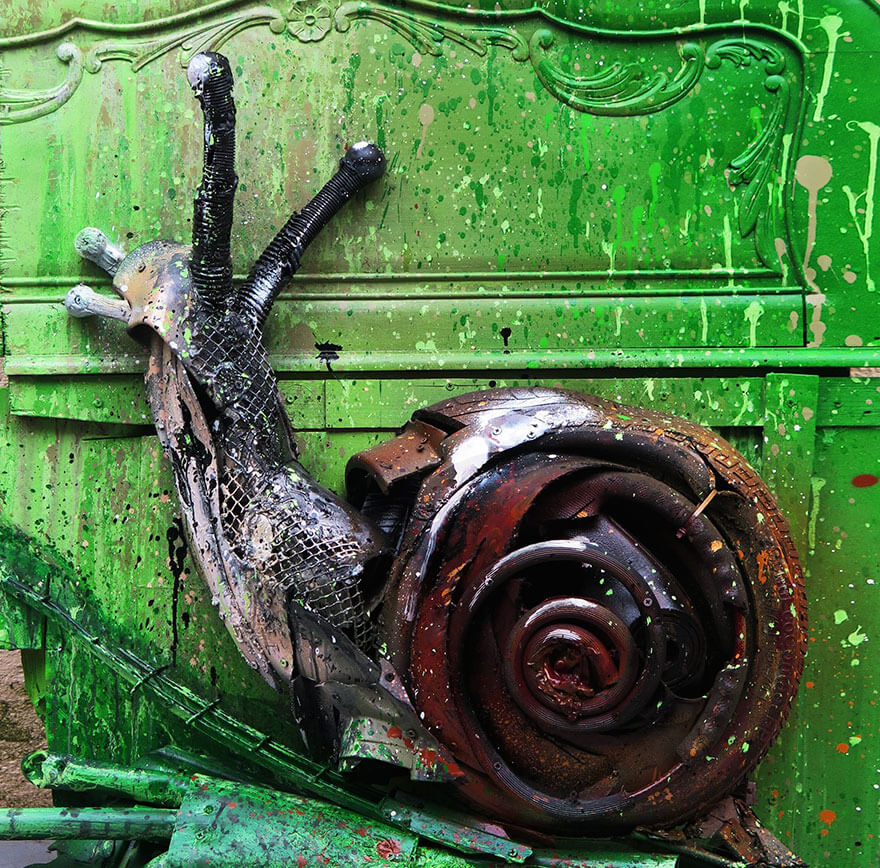 Salamander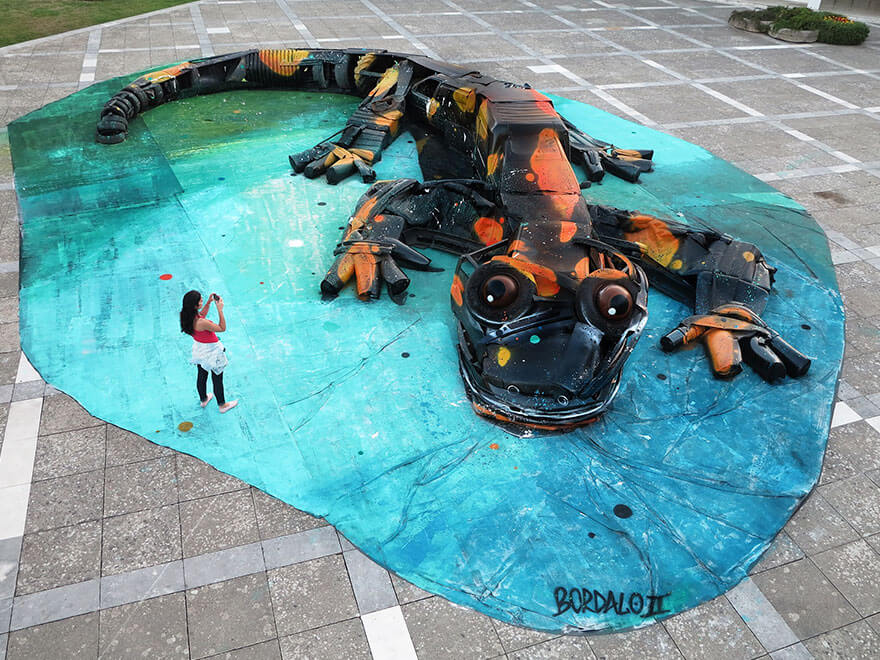 Piggy loving the trash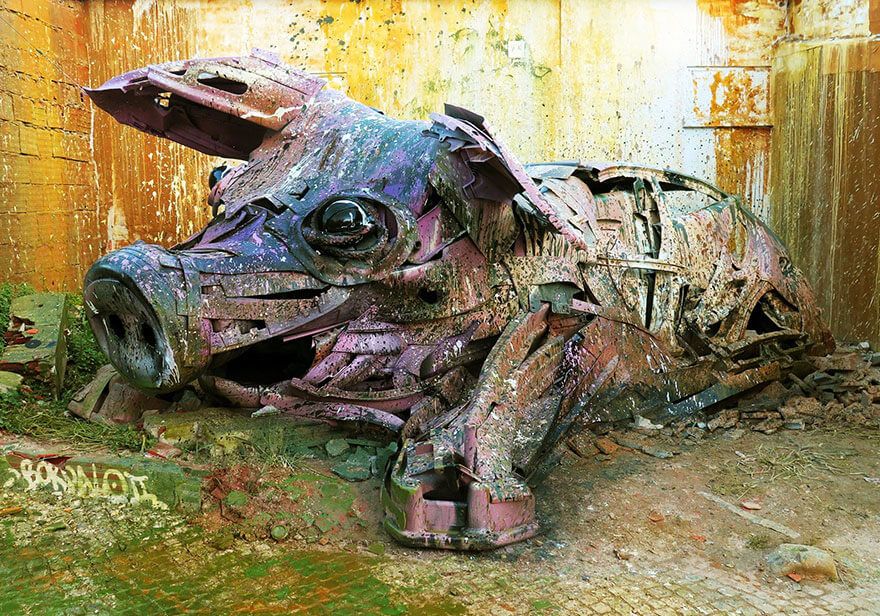 Trasherpillar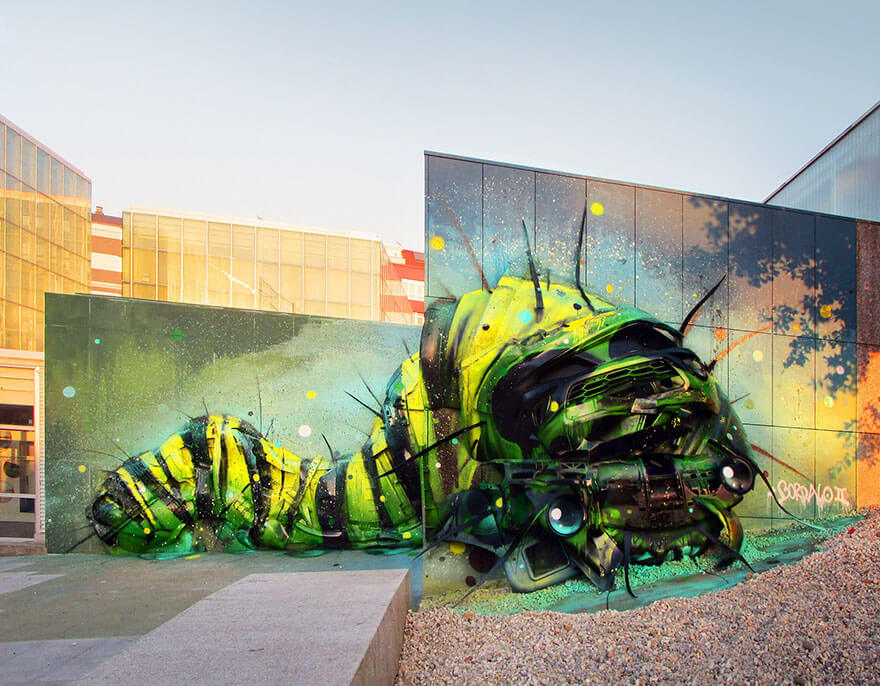 A green grasshopper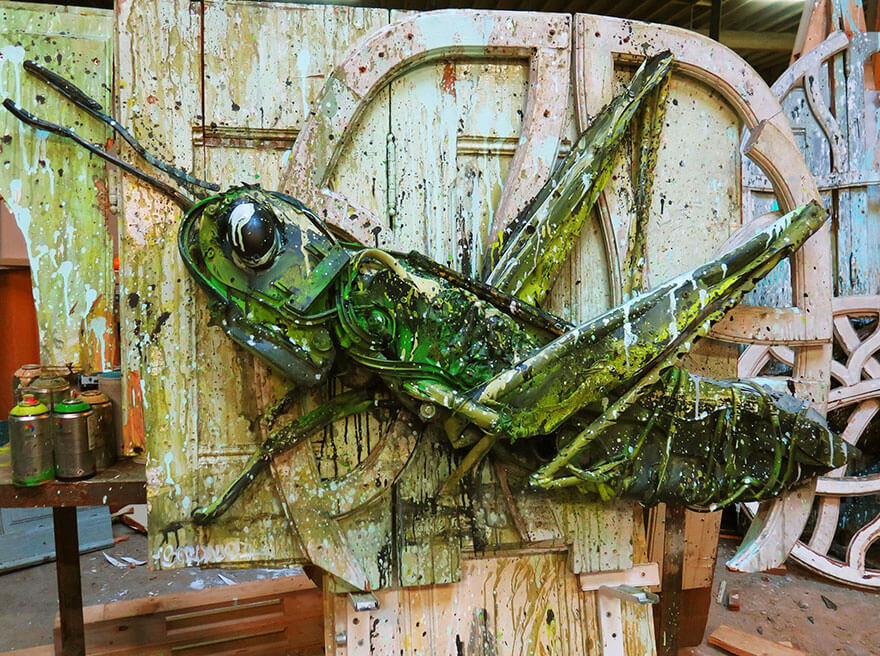 A yellow finch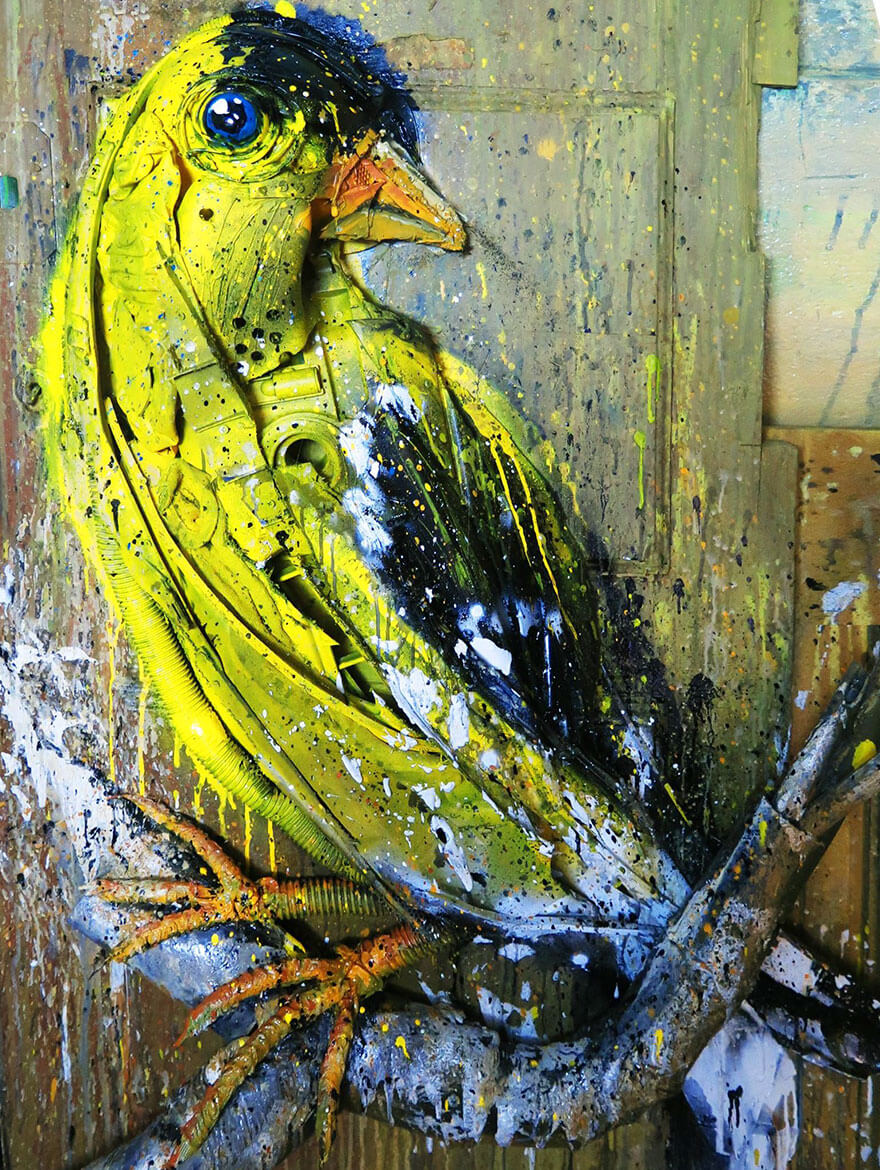 The artist in the working mode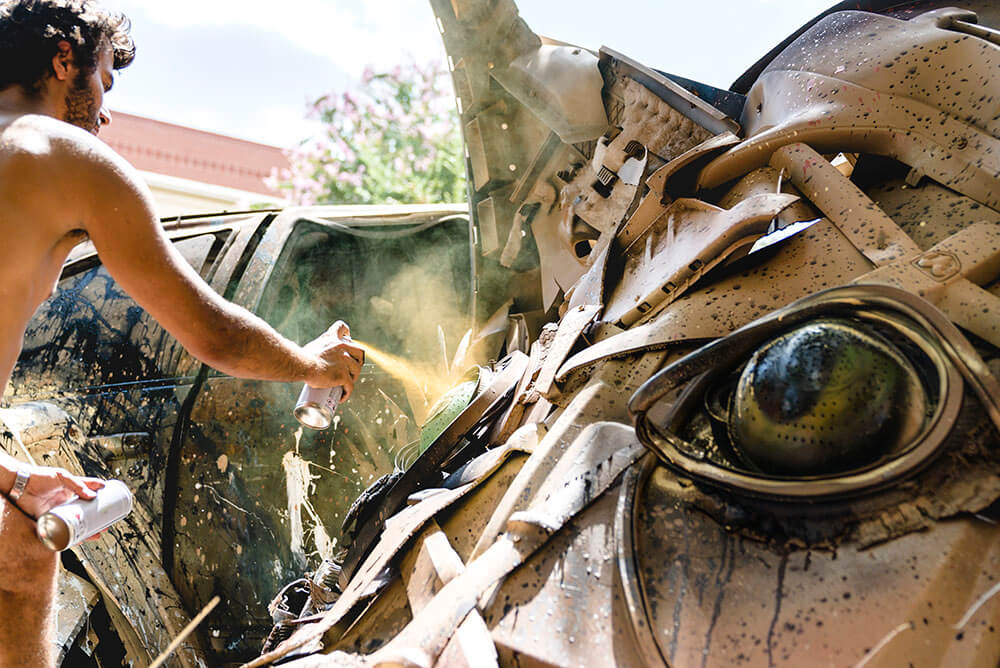 More info: bordaloii.com | Facebook | Instagram | H/T: colossal