Have you ever stumbled upon one of the many memes of the series "A Challenger Appears "? You must have if you are reading this article. If you have ever wondered about the origins of this crazy funny meme, you actually might be onto something.
"A Challenger Appears" is a catchphrase that comes from fighting games. Some think it comes from Street Fighter II, while others say it first appeared in Super Smash Brothers. Who would have guessed?
In all three games of the Super Smash Bros. series, in order to unlock a character, you must win a battle against them. Before you begin your battle, a title screen appears announcing "challenger approaching" and a completely black image of the unlockable character is seen to the right of the screen.
Check it out! Here's the "Challenger Approaching" screen of Super Smash Bros:
In any case, since its first appearance, it became quite common in fighting games, in the original version or similar ones, such as "New foe appears".
The sentence appeared when some new player would join the fight between two other players, or appears right after another battle just ended.
Related read: On all levels except physical meme
In the internet and meme world, "A Challenger Appears" usually means that something superior to the topic discussed is of sudden interest, but it can also represent a new obstacle coming up – within the topic or in life!
A Challenger Appears is today part of popular culture in the form of memes, in which "Challenger" or "Foe" can be substituted with stickers or images of the obstacle in object. People often use it to represent their enemies, struggles, haters, and so on!
Take, for example, this "A New Foe" has appeared. Who knew that WW2 could be so funny?!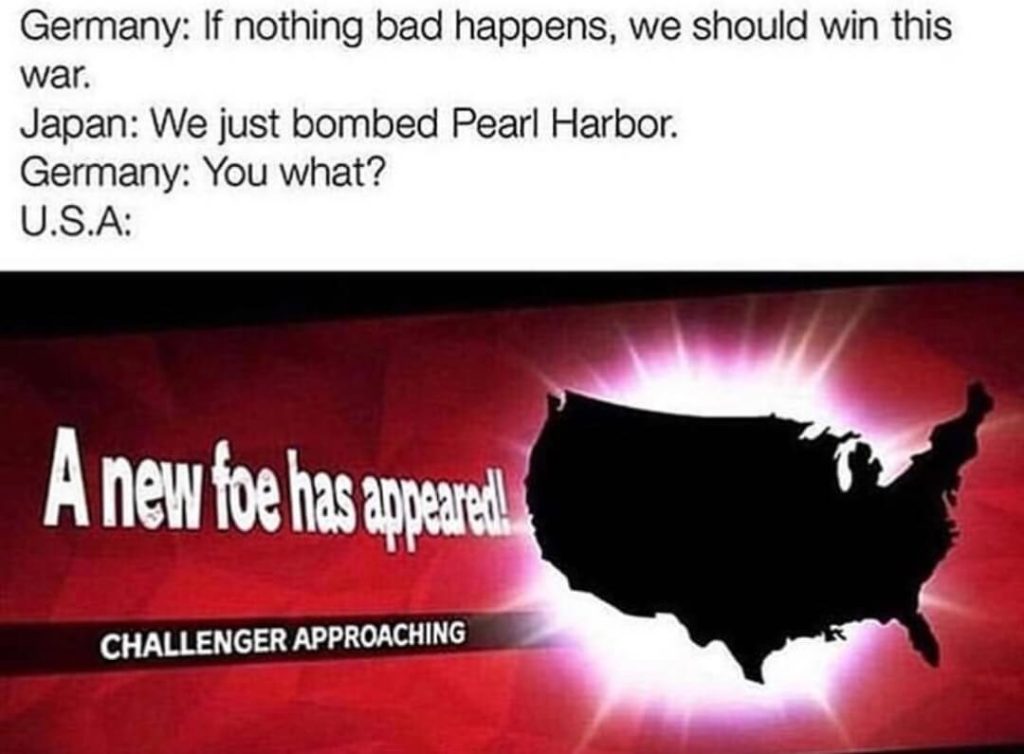 The catchphrase became a meme after 2006, when for some reason it became popular once again on the web. No one knows why, for sure, but I guess we are all grateful it did!
At some point, "Challenger Approaching", or "A New Foe Has Appeared", became a youtube trend: youtubers created fake unlockable chracters from Nintendo's Super Smash Bros, just for fun!
Here's an example:
Fun, isn't it? If you'd like to lmfao at some of the best "A New Challenger Appears" memes on the web, keep scrolling, as some excellent ones are coming!
1. Like this one vs. many situation: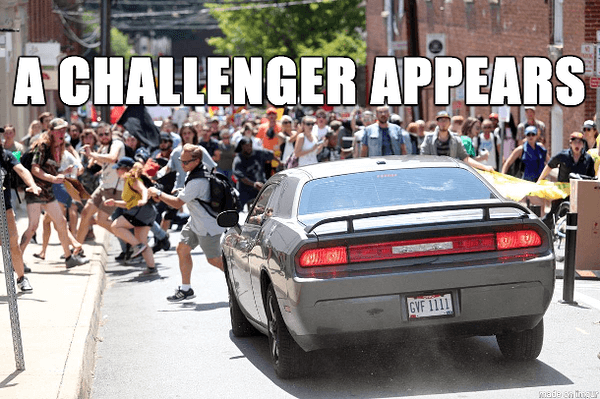 2. Or this conflict involving punching about to start with a shark!!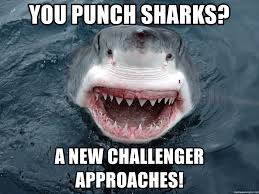 3. And what about Shaggy and Marge Simpson less than peaceful encounter?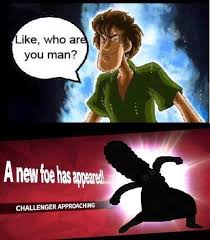 4. Some are also quite upset at Great Britain!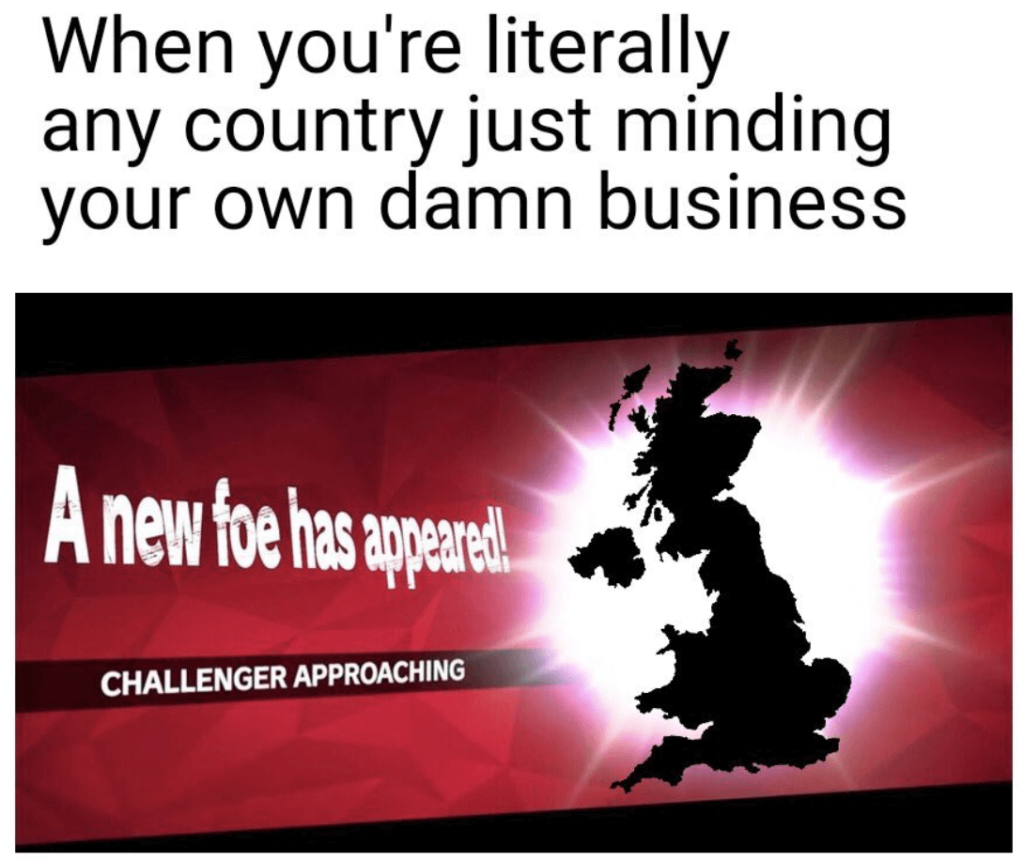 5. This is a war of pants that won't end well…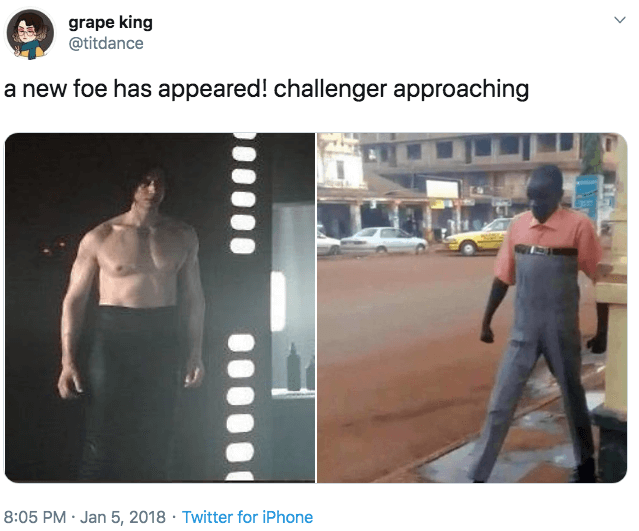 6. Some thought the Duolingo Owl looks quite dangerous!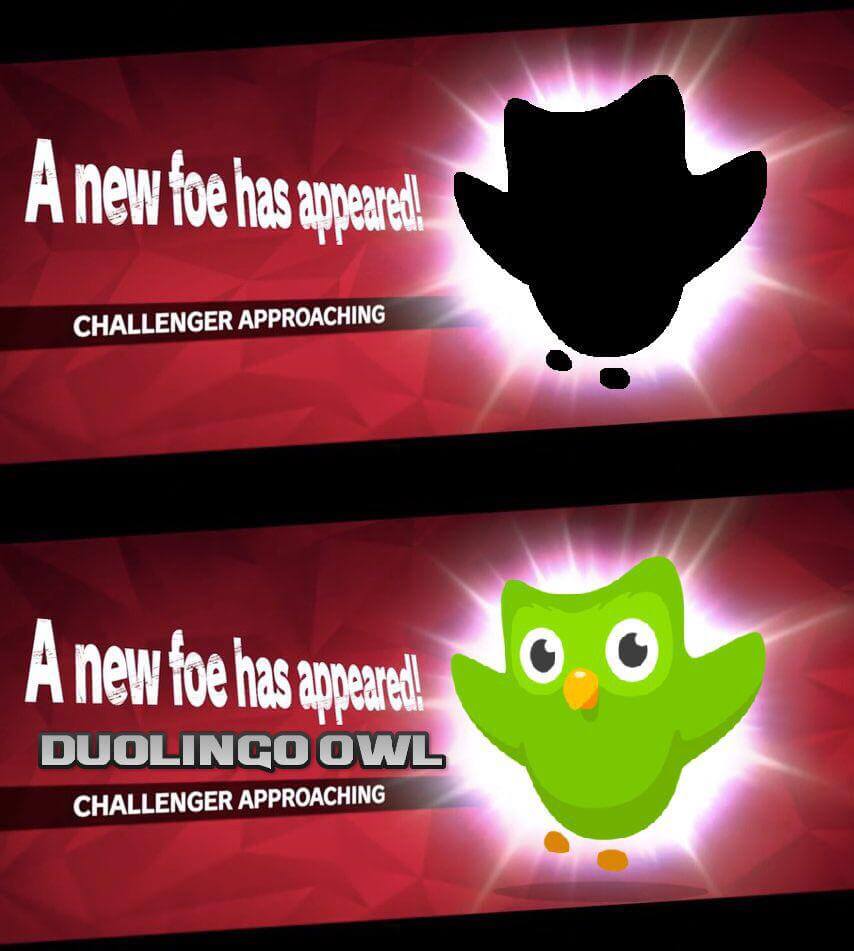 7. Even cats are troubled by challengers appearing: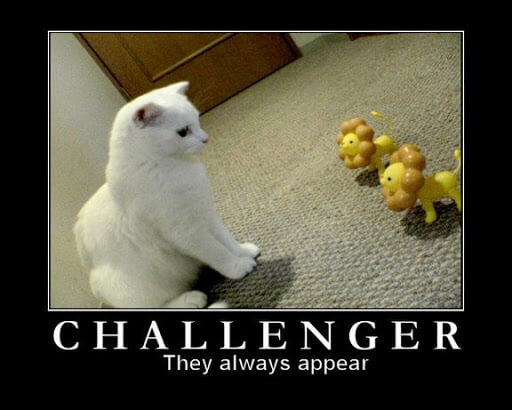 8. And the same goes for dogs!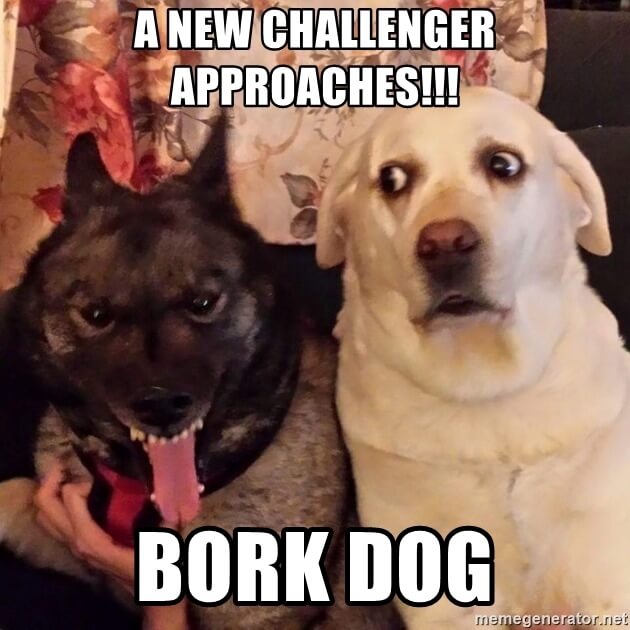 9. Pets are never enough, so here's another funny animal-themed one: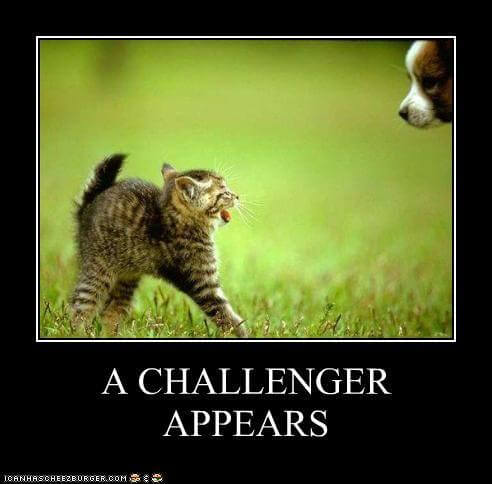 10. That's a funny one for those of you who have (or have not) seen Avengers Endgame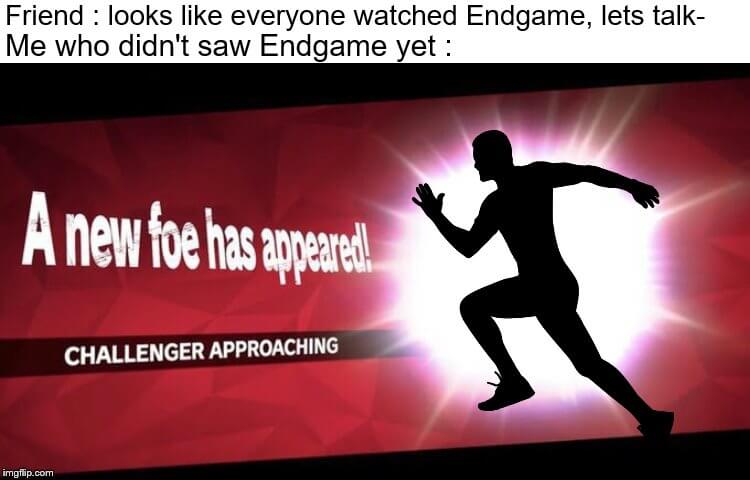 11. This picture of a rare sighting of a gamer cat: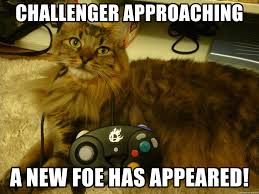 12. …and finally a frenemy that most of us remember!