Creating these amazing winter pictures is no easy task, photographers trying to capture winter at it's best need to take a different approach and face harder challenges as opposite of photographing during the summer.
You have the cold weather conditions that makes you have to keep your batteries and hands warm, you must wear proper clothing and protect your equipment from the rain and winds. Maybe the most important thing is to learn how to take photos in different types of lighting as you know during the winter the natural light changes all the time.
But taking pictures during the winter sure can be beautiful. One major advantage of shooting during the colder times is that the sunrise and sunsets are at comfortable times, giving you more time to sleep and edit all those winter images you took all day long. Check out below these 61 beautiful winter pictures that will make you miss the cold
1. Dark forest is the first on the winter pictures list – Image credits: Jan Machata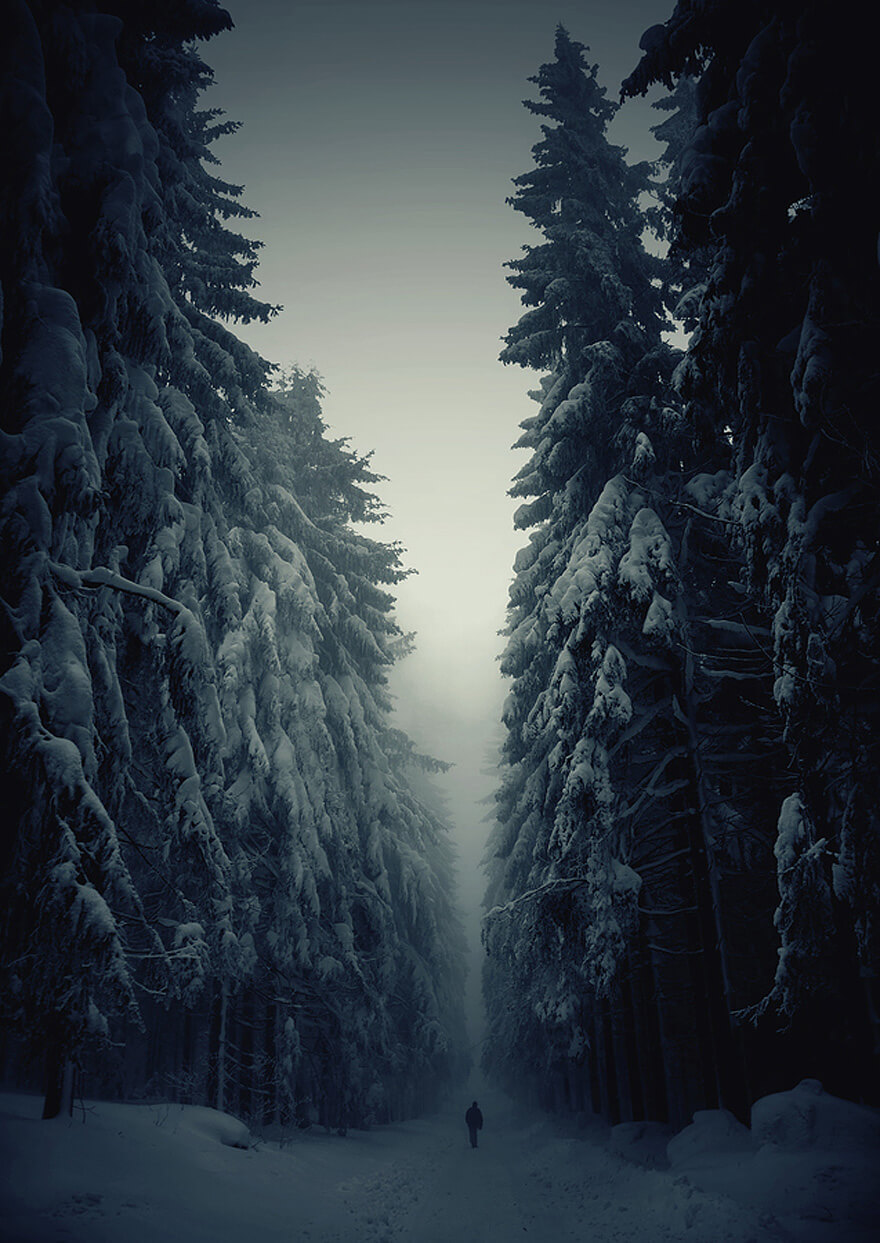 2. Snowy trees – Image credits: deep21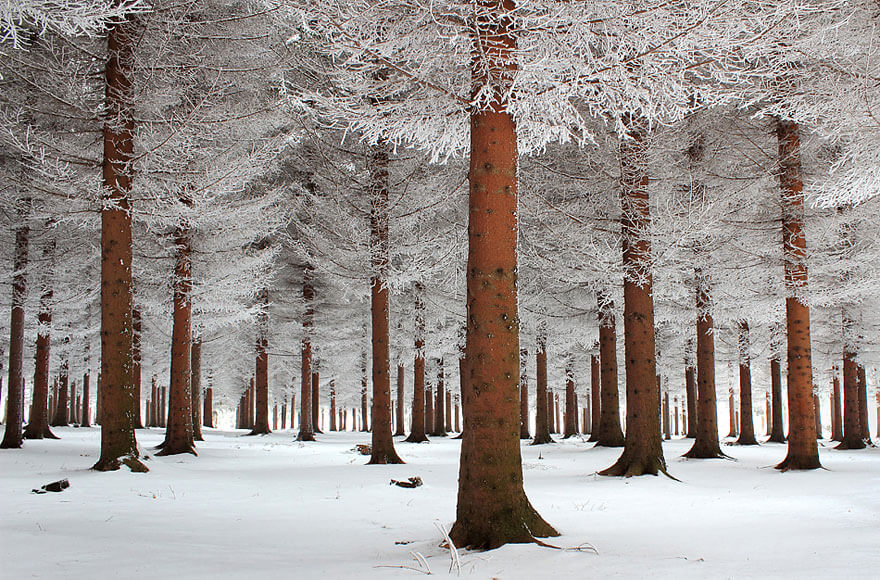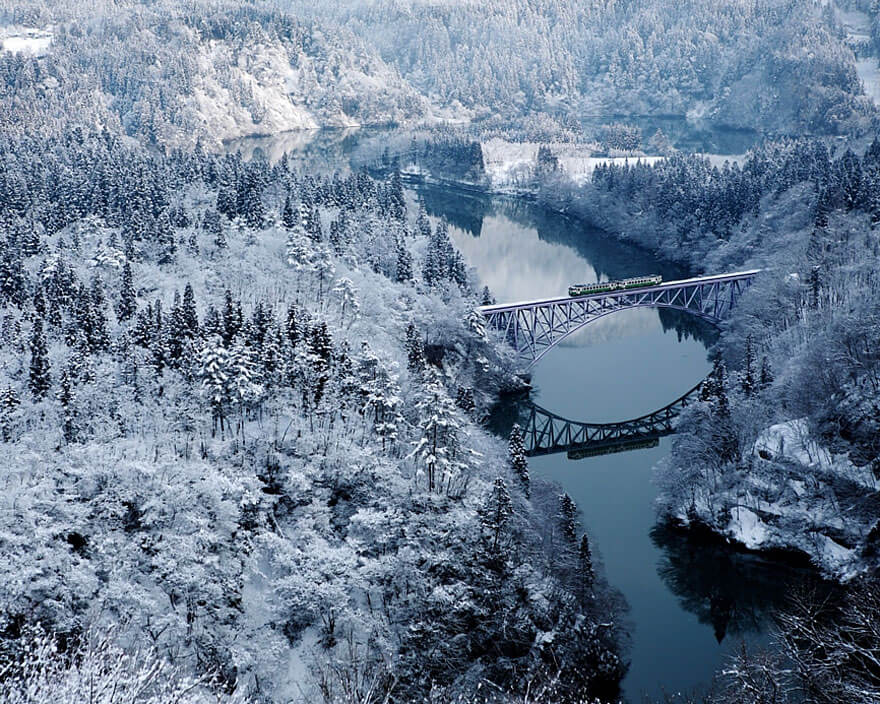 4. Deep deep blue – Image credits: Kent Shiraishi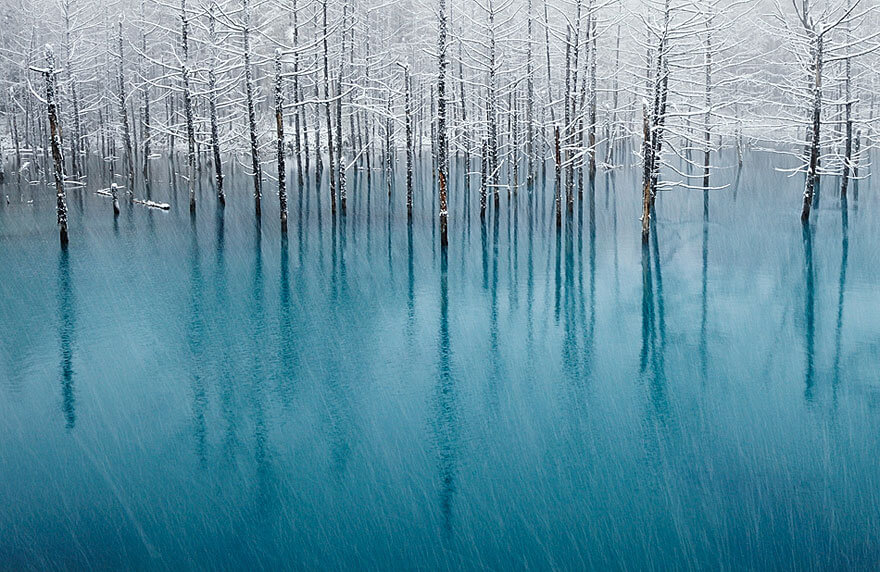 5. Frozen lighthouse – Image credits: Thomas Zakowski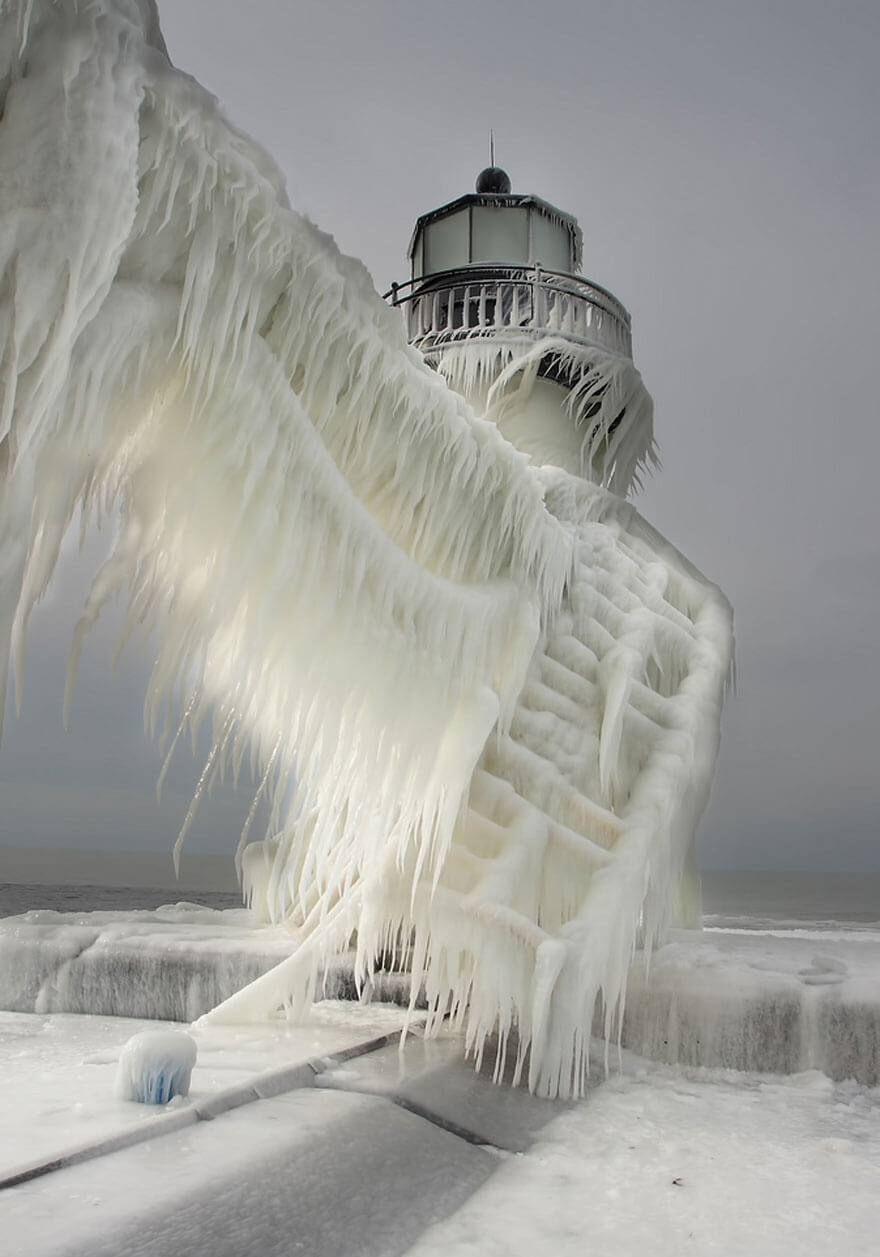 6. The scene from Narnia? Image credits: Evgeni Dinev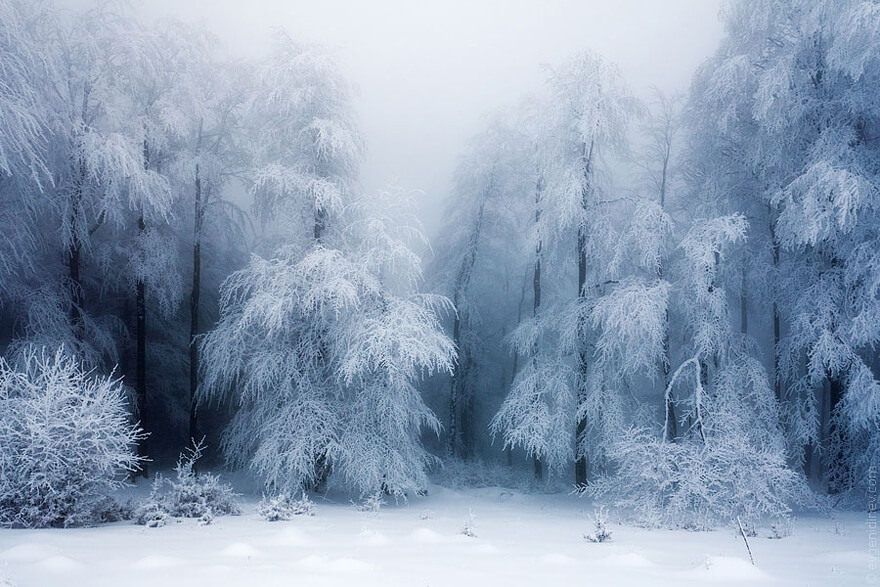 7. Incredible winter photo! Image credits: Marcin Ryczek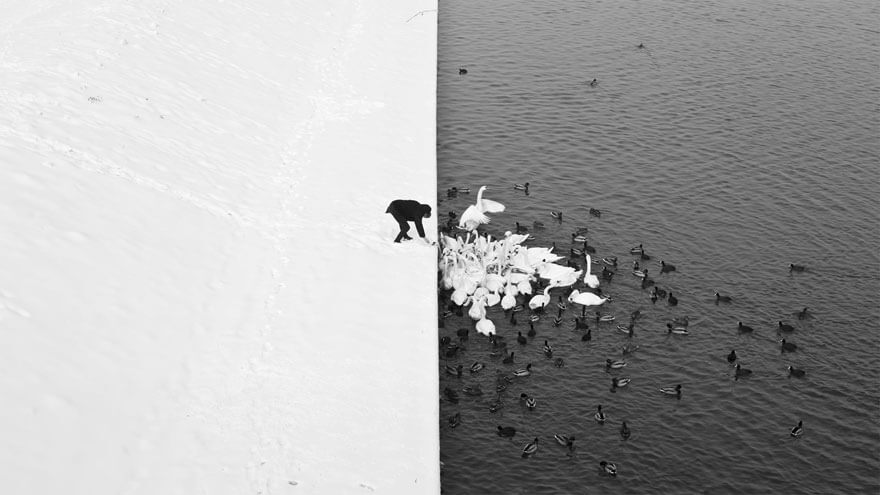 8. Swans not feeling the cold – Image credits: Edwin van Nuil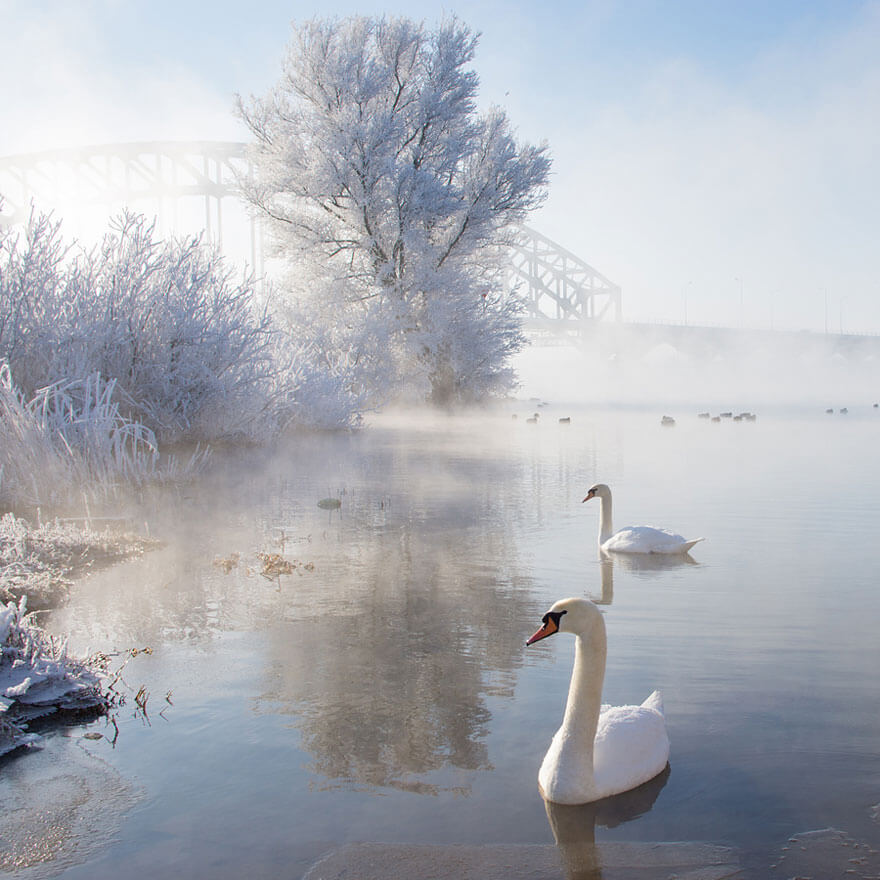 9. Walking the snow bridge – Image credits: Laurence Winram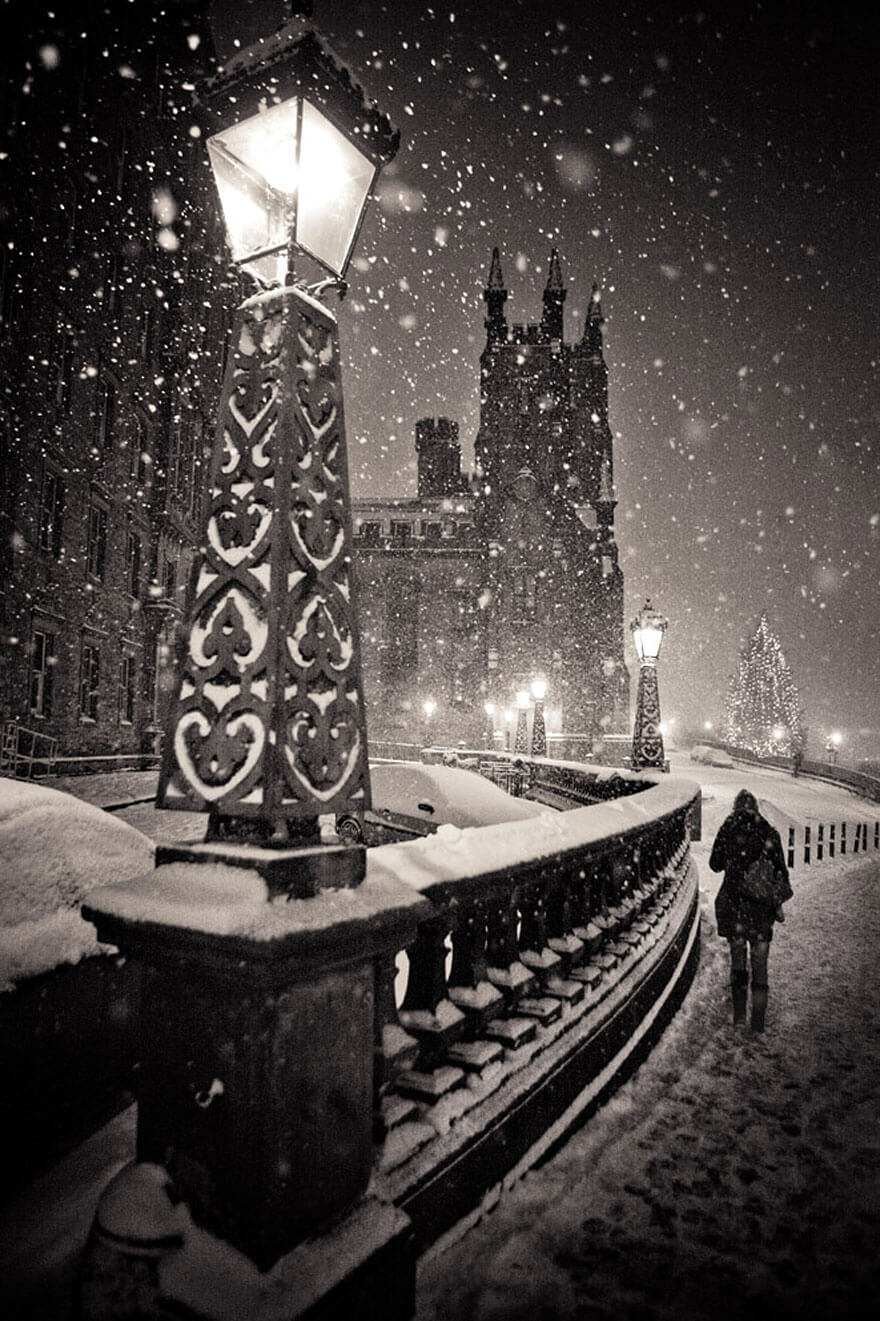 10. Frozen lake – Image credits: Emmanuel Coupe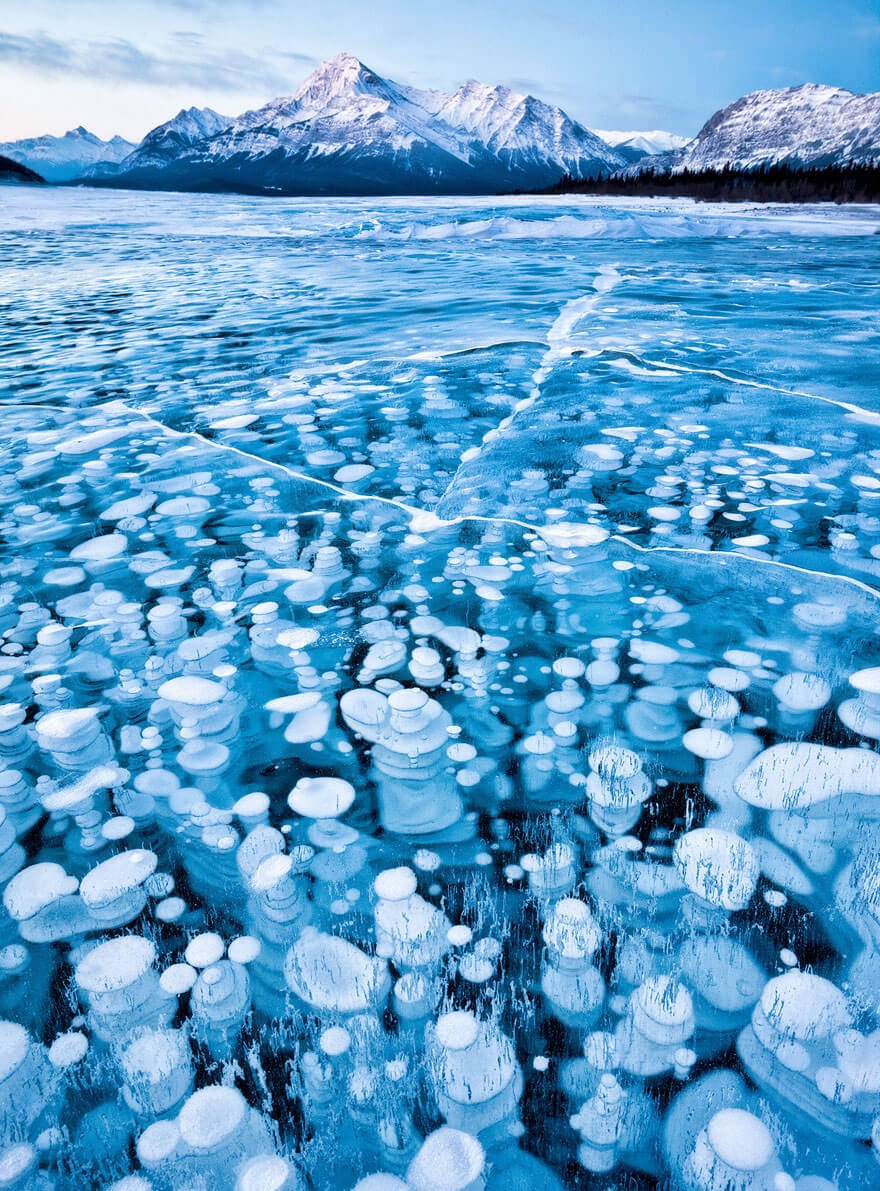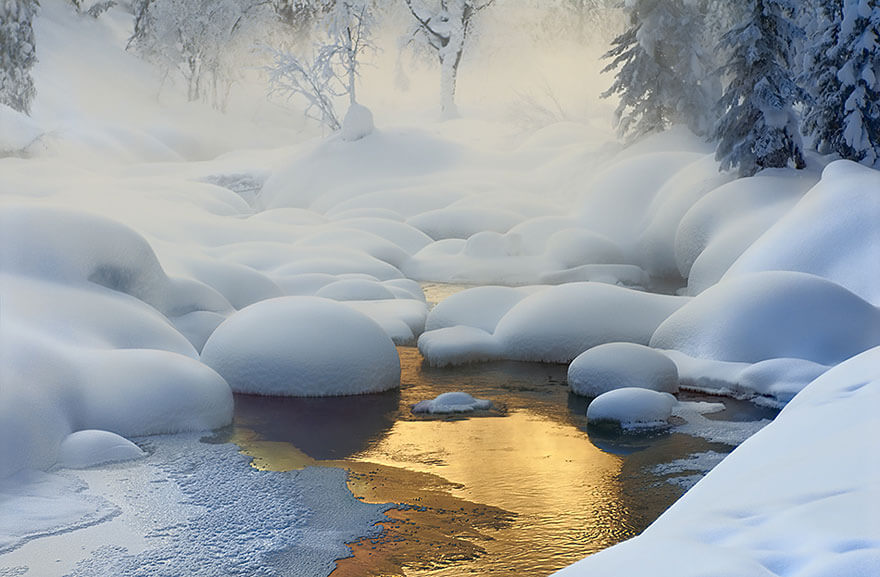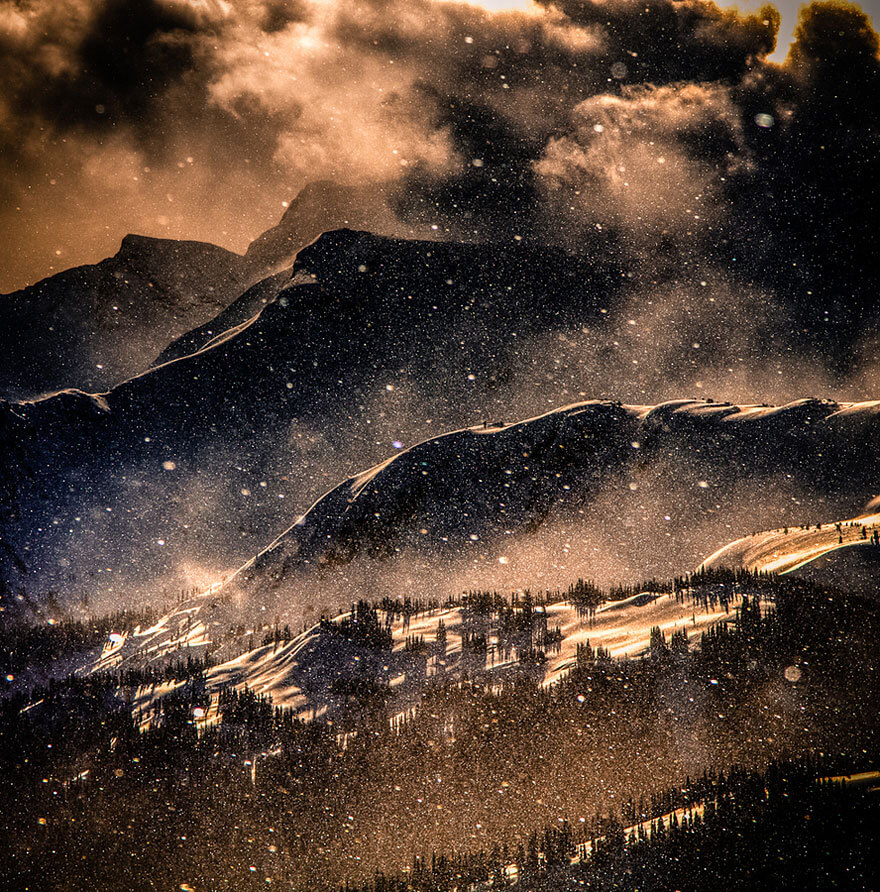 13. The church – Image credits: Peter From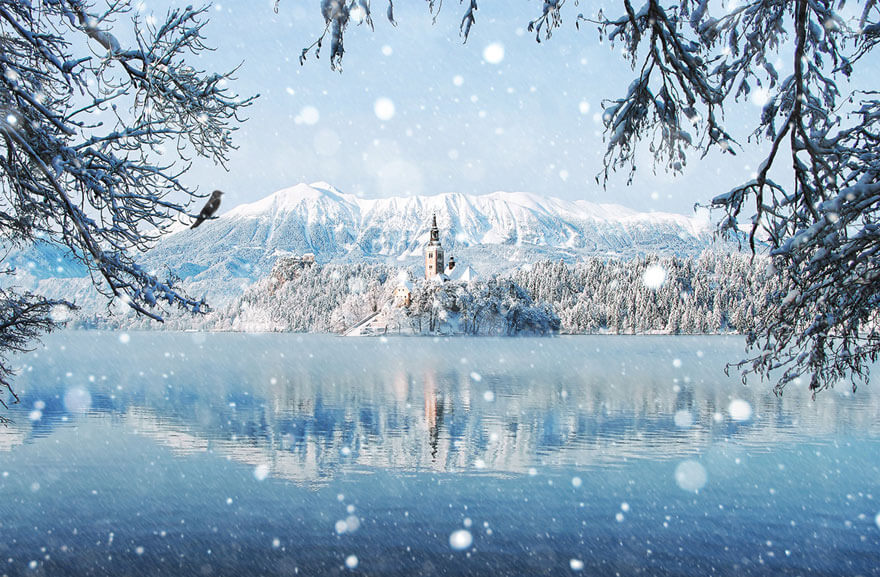 14. Are you not cold? Image credits: unknown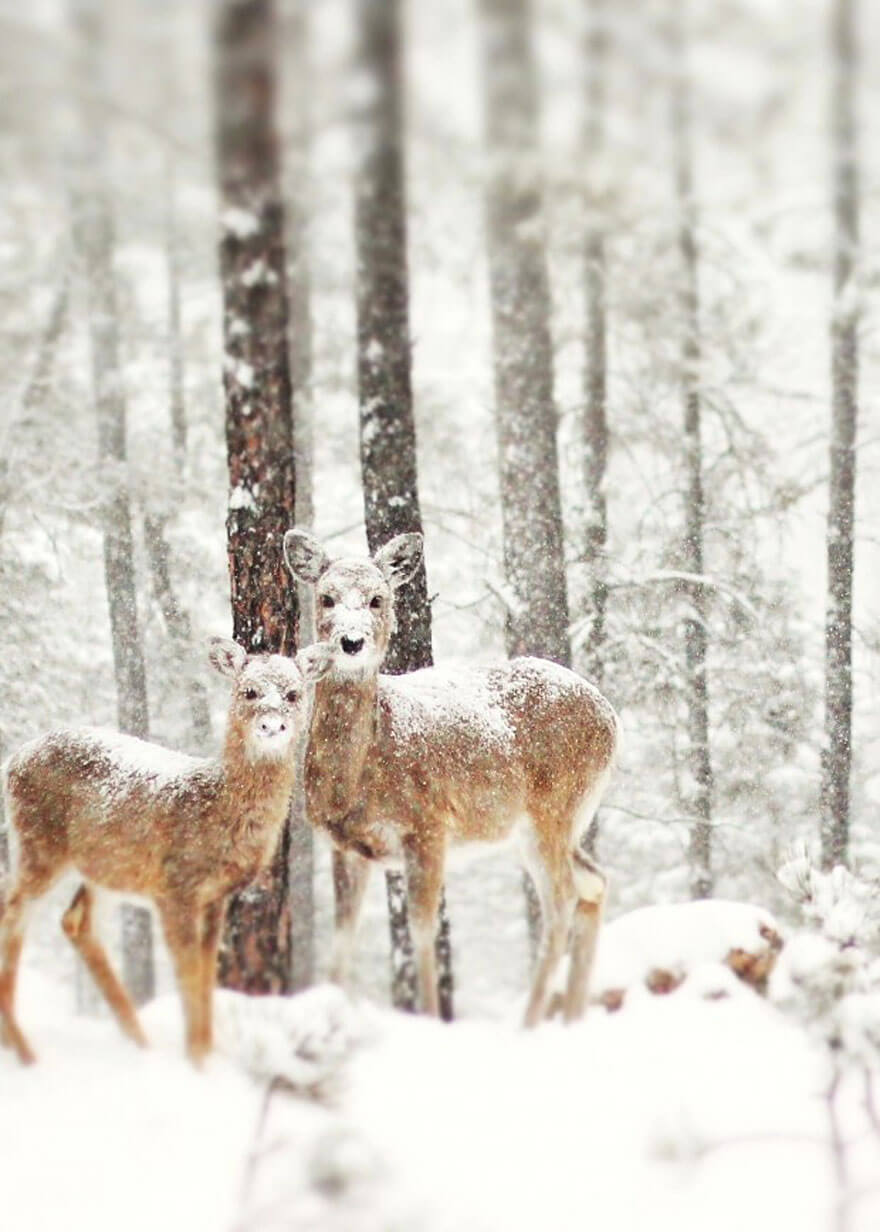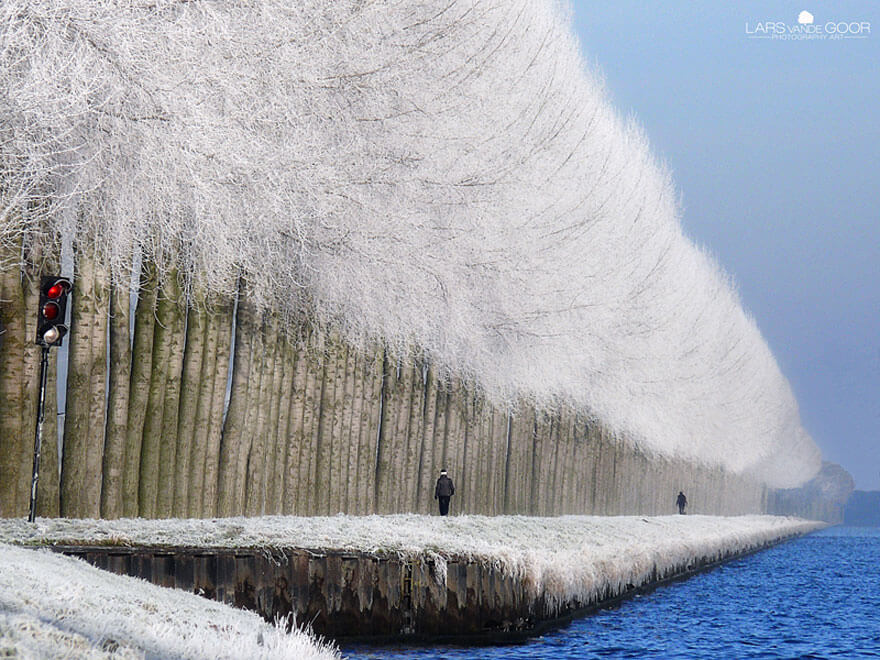 16. Purple rain – Image credits: Norbert Maier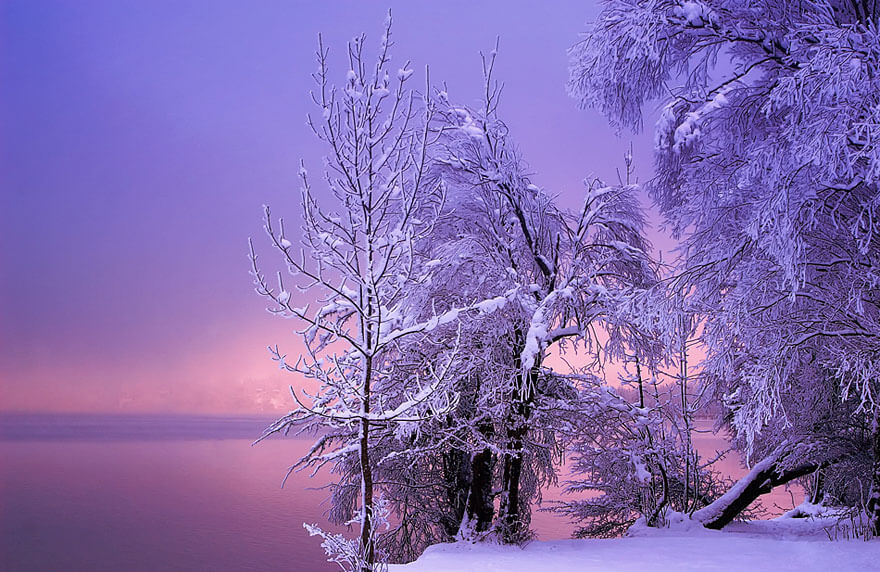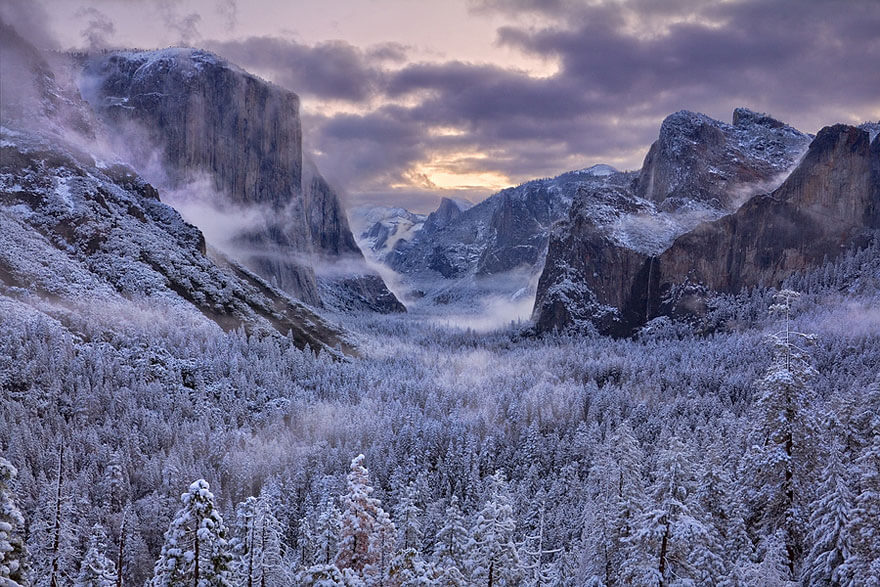 18. Industrial cold – Image credits: Laimonas Ciūnys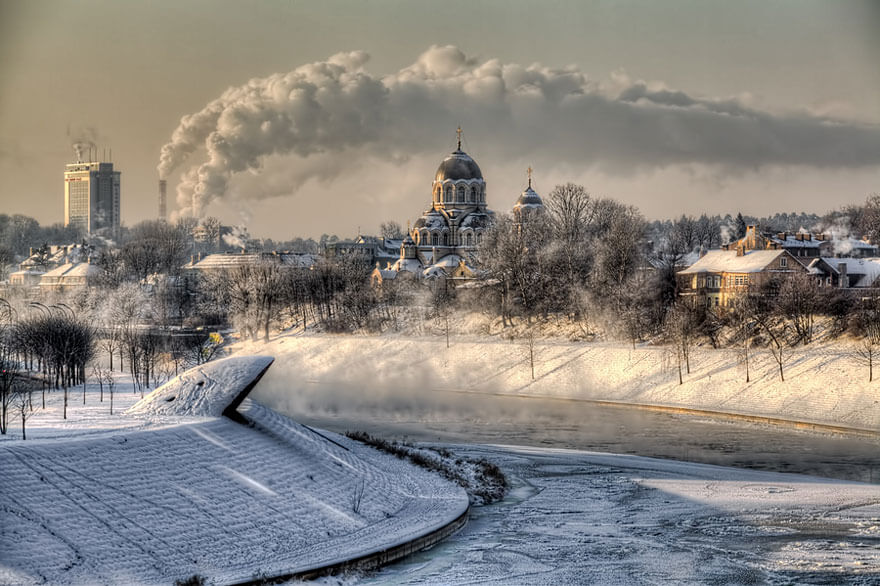 19. Standing the cold – Image credits: Gregor Halbwedl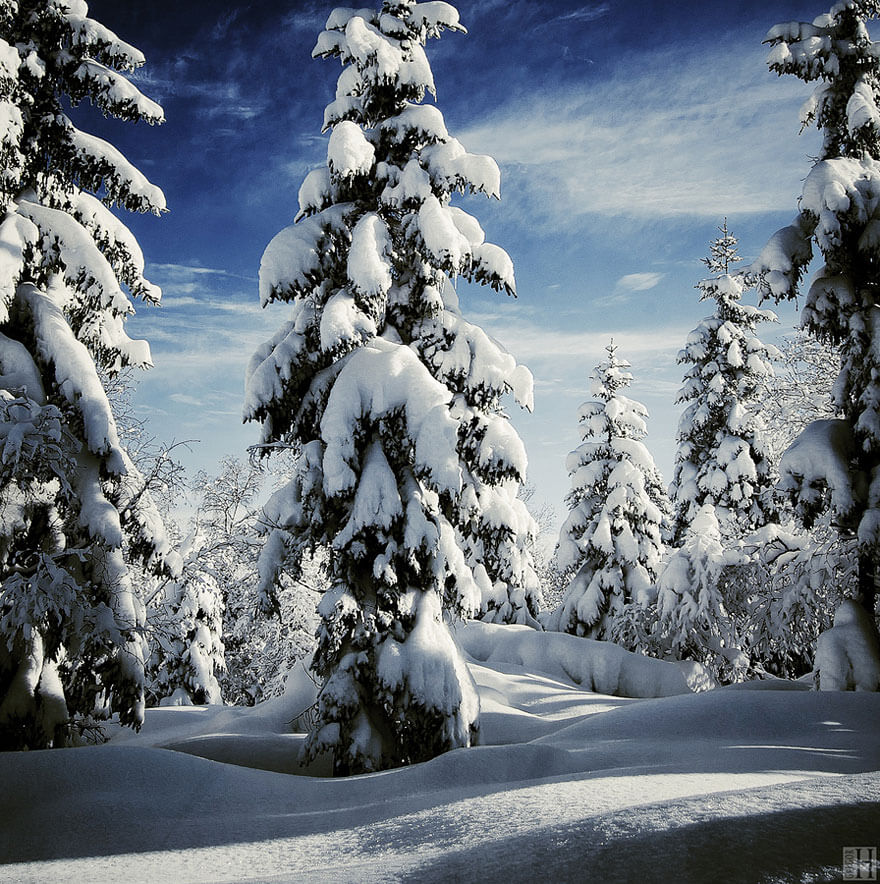 20. Little foot prints – Image credits: Cody Eichelberger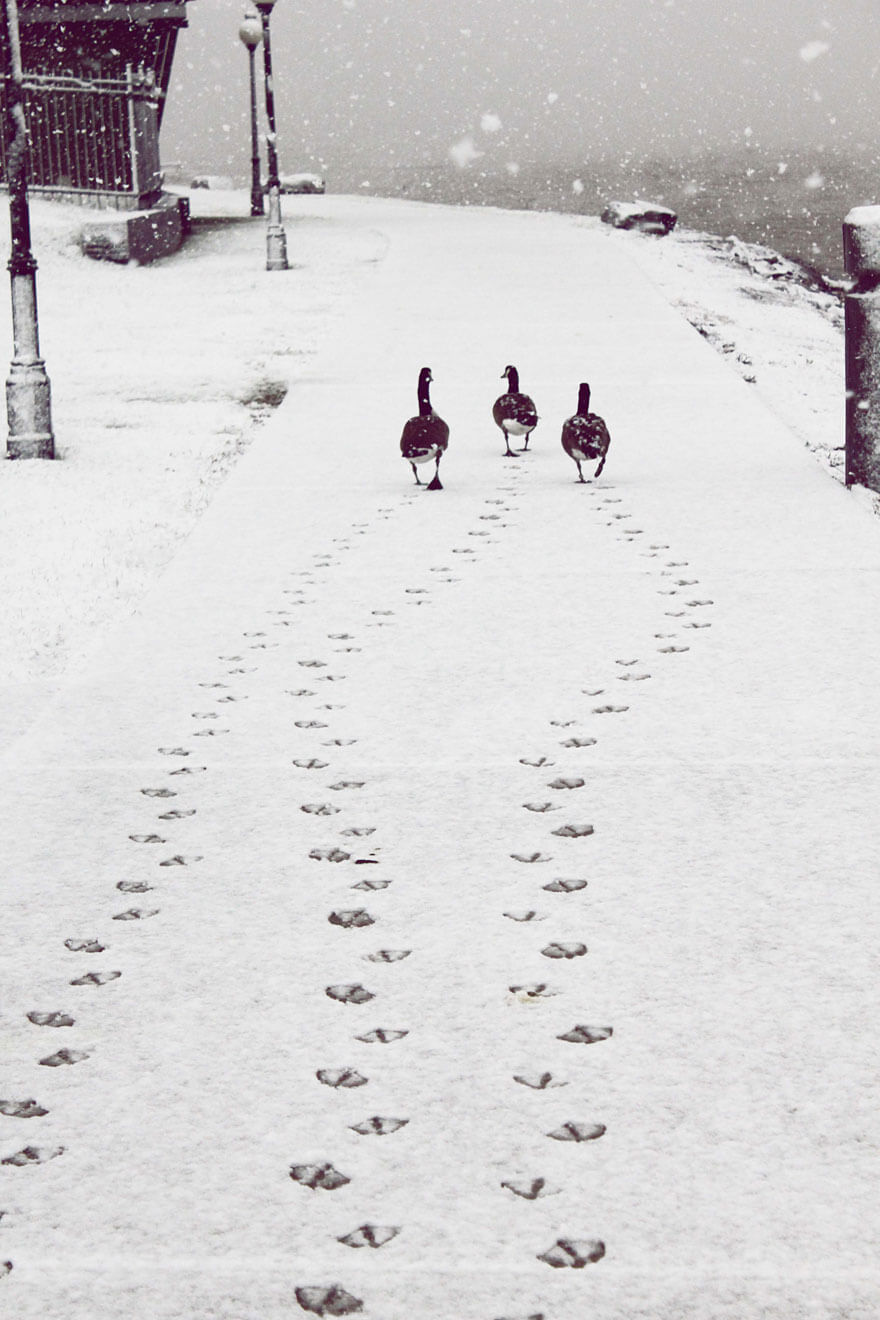 21. Markus Trienke – Norwegian snow desert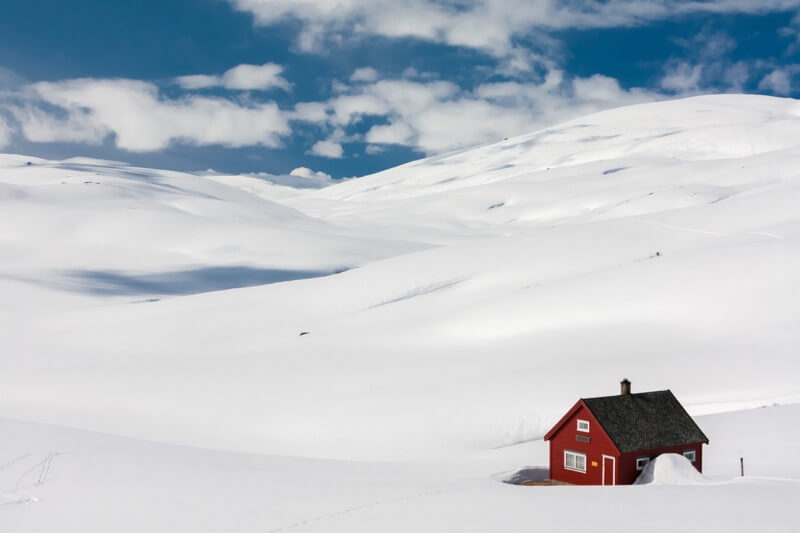 22. swapnil deshpande – Monte elmo pano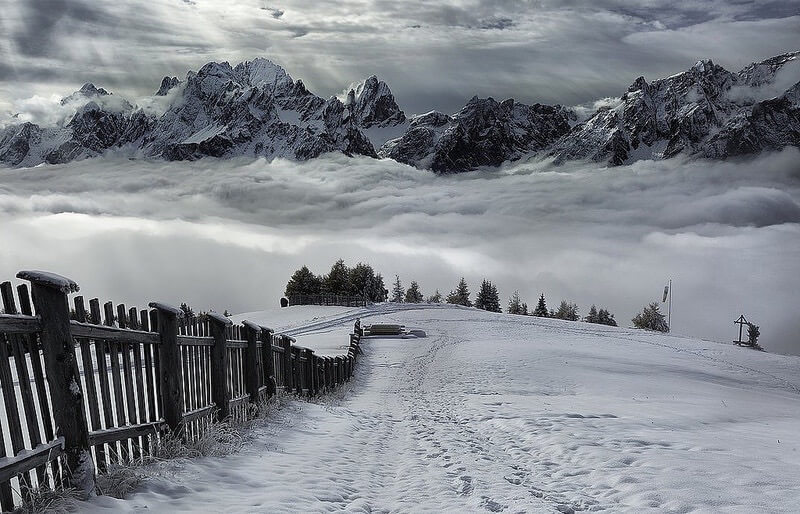 23. Markus Trienke – Winter Morning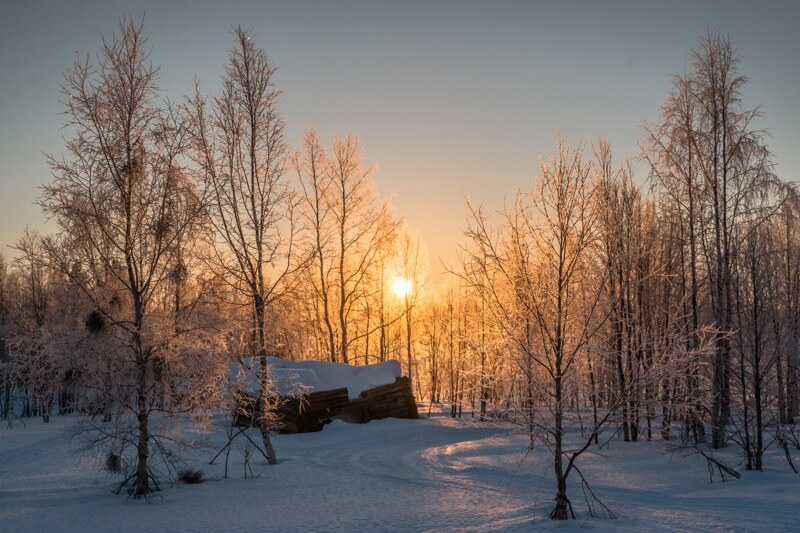 24. Gareth Hutton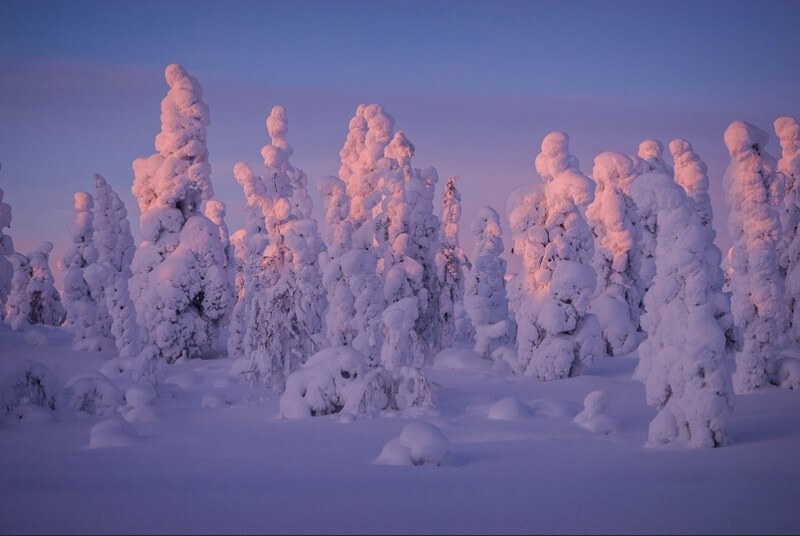 25. Chris Combe – Snow way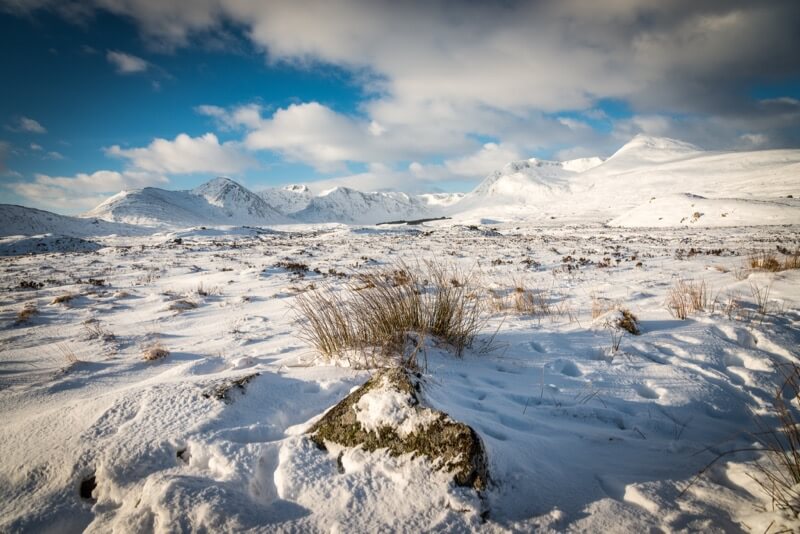 26. john mcsporran – The Guardians

27. Elvir K – Niagara Falls SnowScape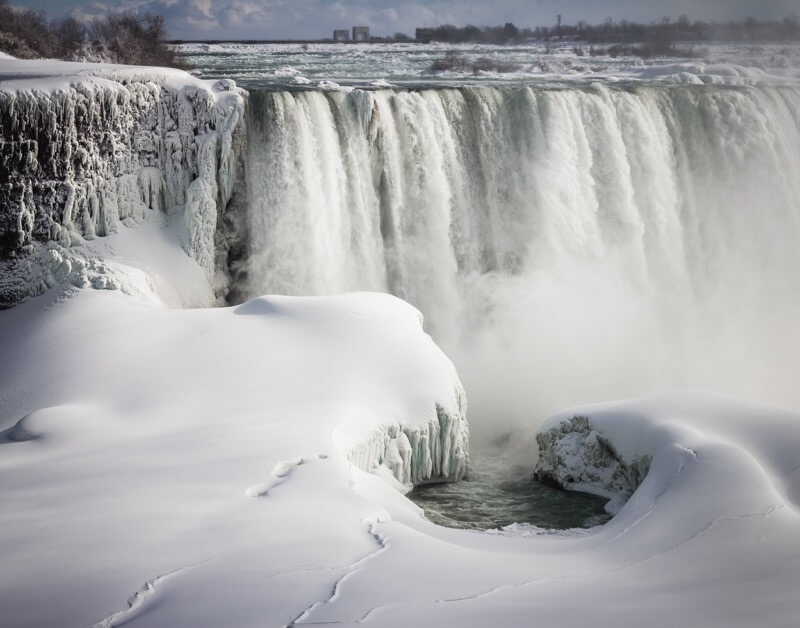 28. David Schreiner – winter landscape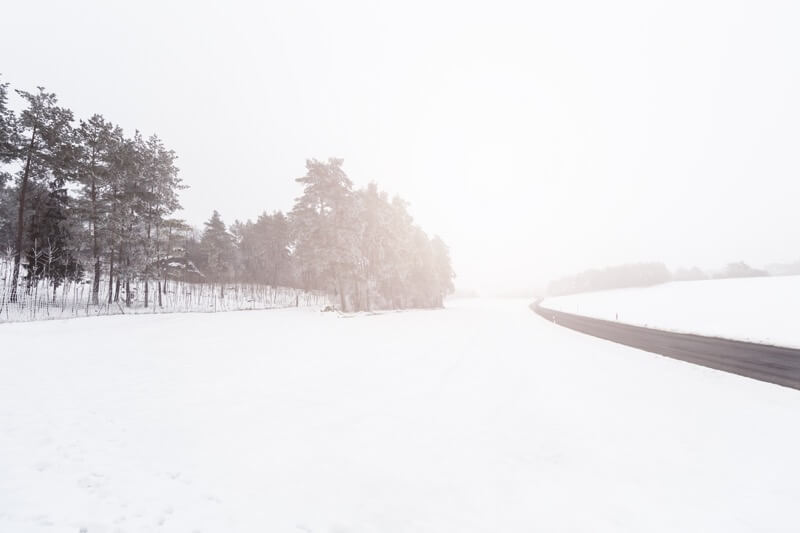 29. Alexander Russy – Winterlandschaft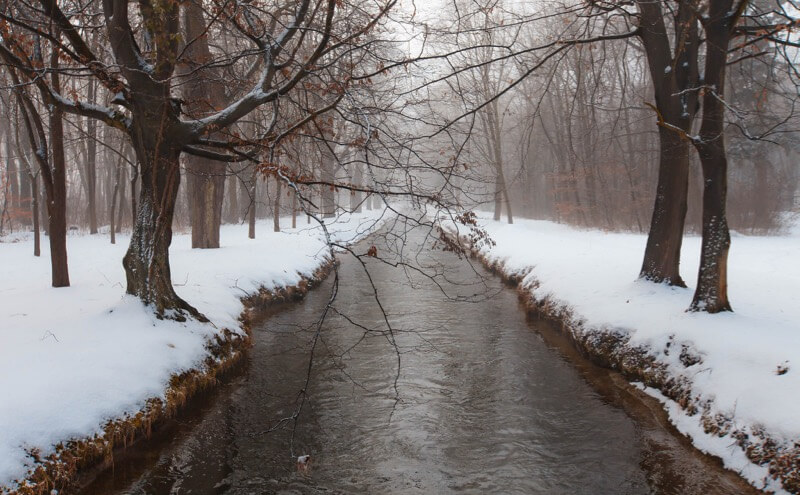 30.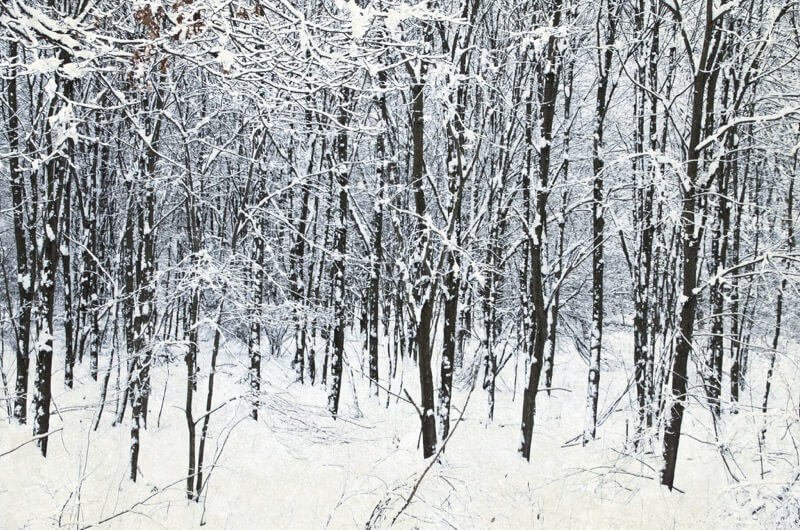 31. Zach Dischner – Fog in the Valley, Candle in the Sky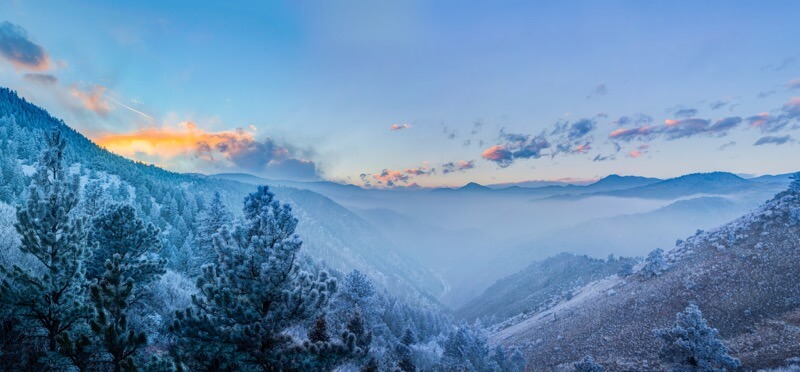 32. john mcsporran – Lochan na h Achlaise & The Black Mount Mountains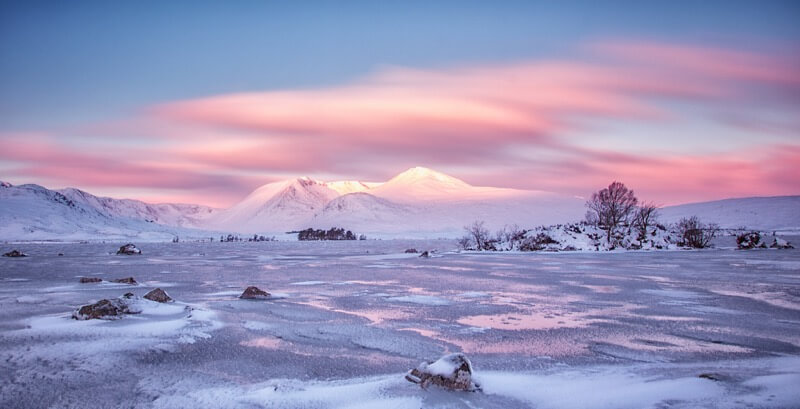 33. Unknown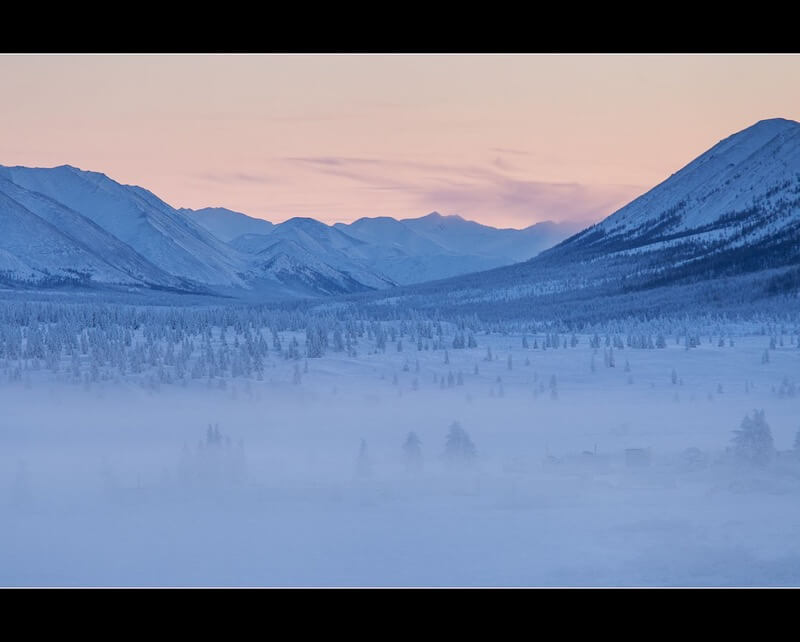 34. Filippo C – galaverna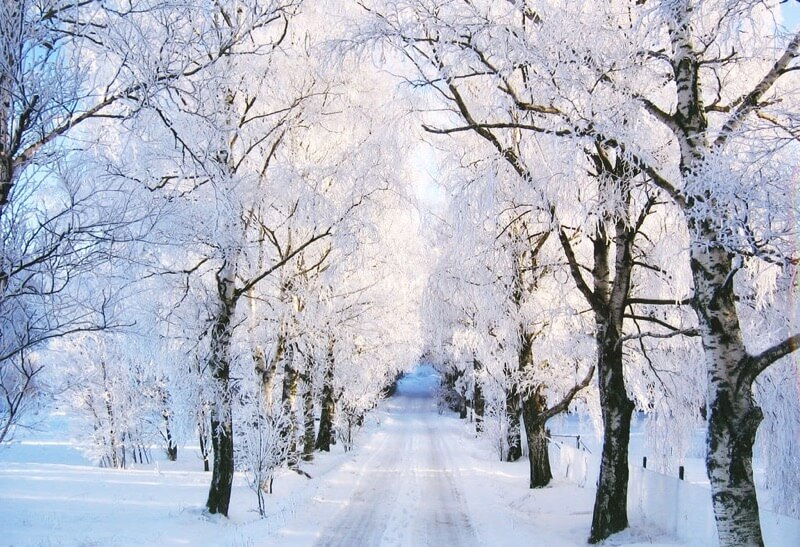 35. Sun peaking through the trees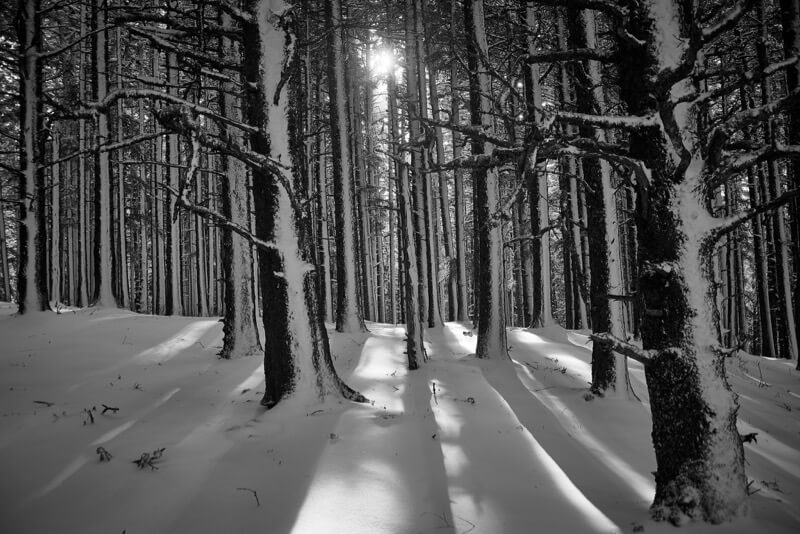 36. Squirrel jumping around – your favorite of the winter pictures?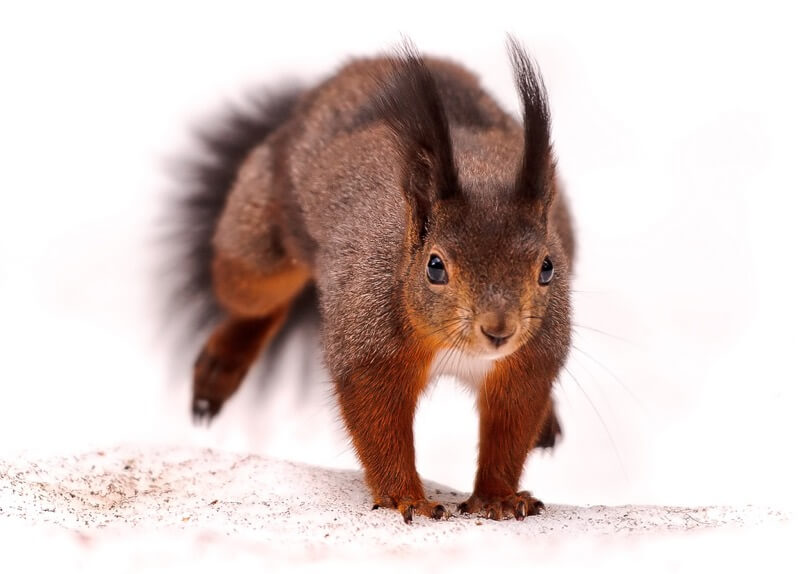 37. little bunny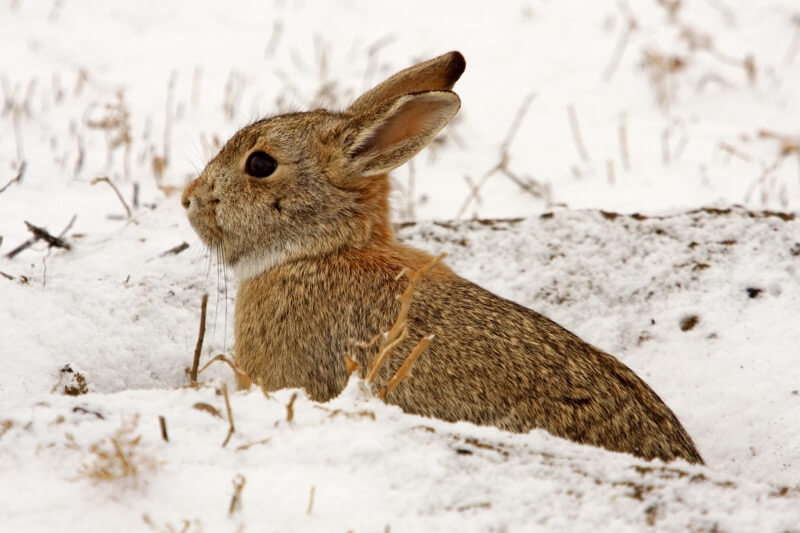 38. " What you lookin at? "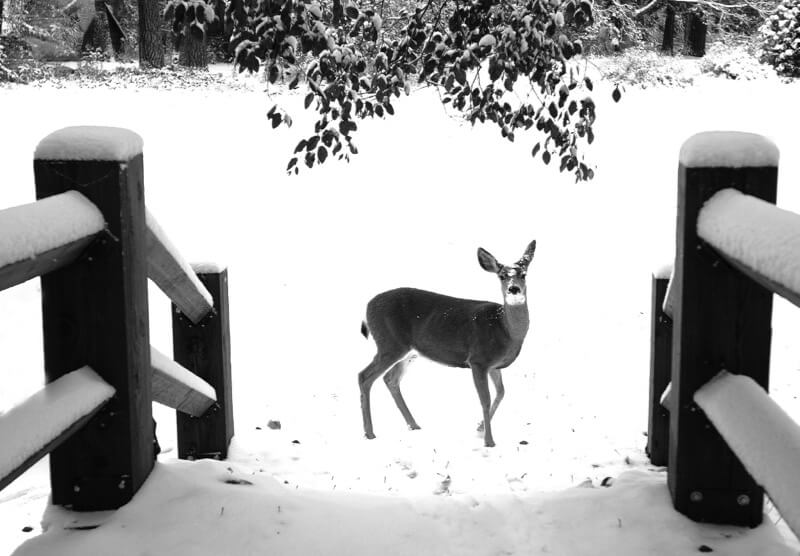 39. Whoa!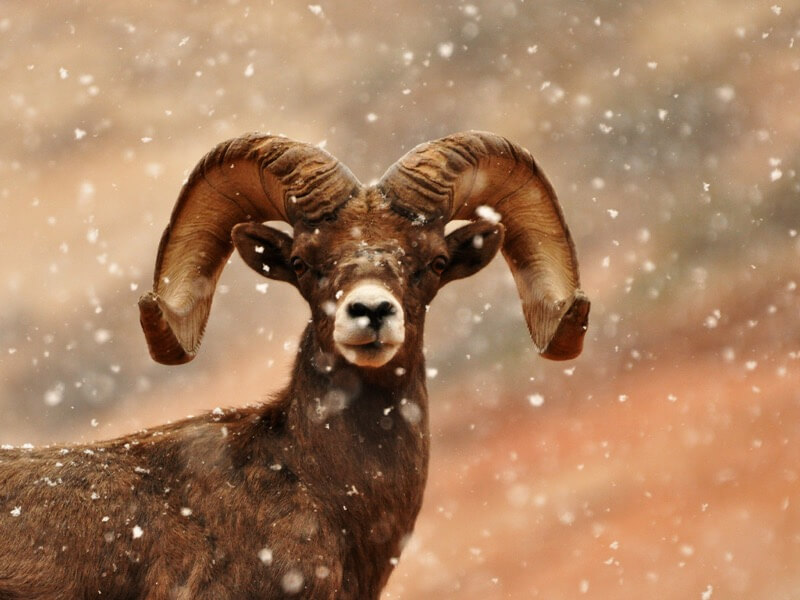 40. Red fox waiting for your move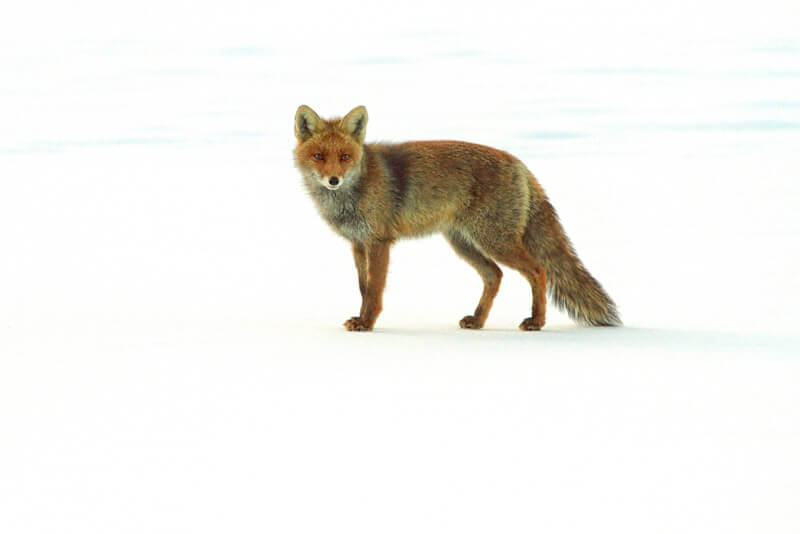 41. If i didn't know better, i thought it was a rock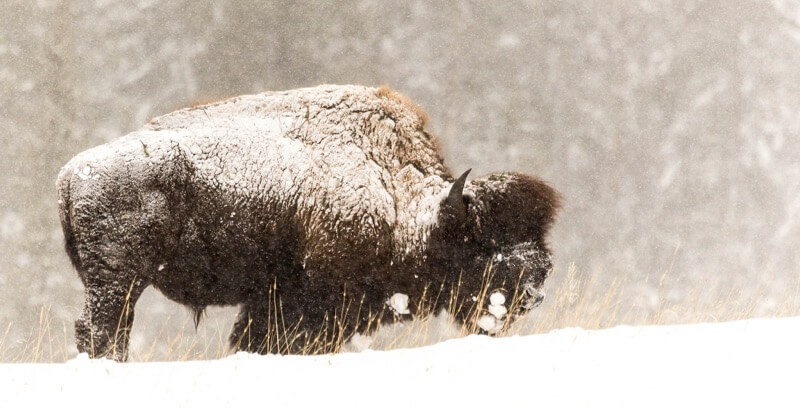 42. Thinking about life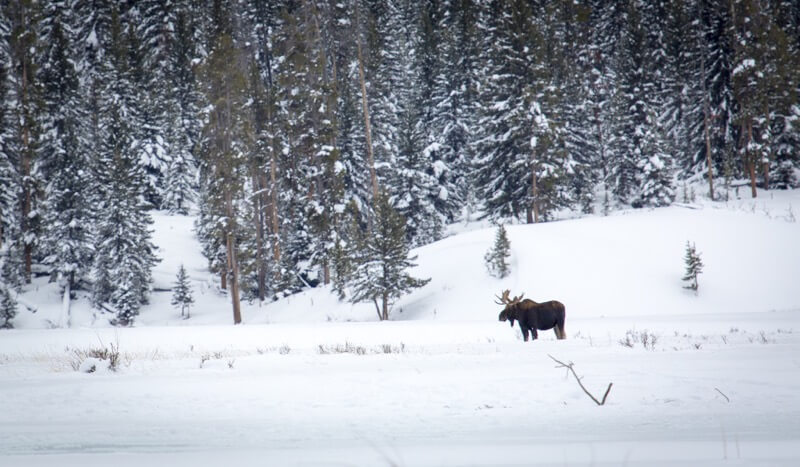 43. Ducking away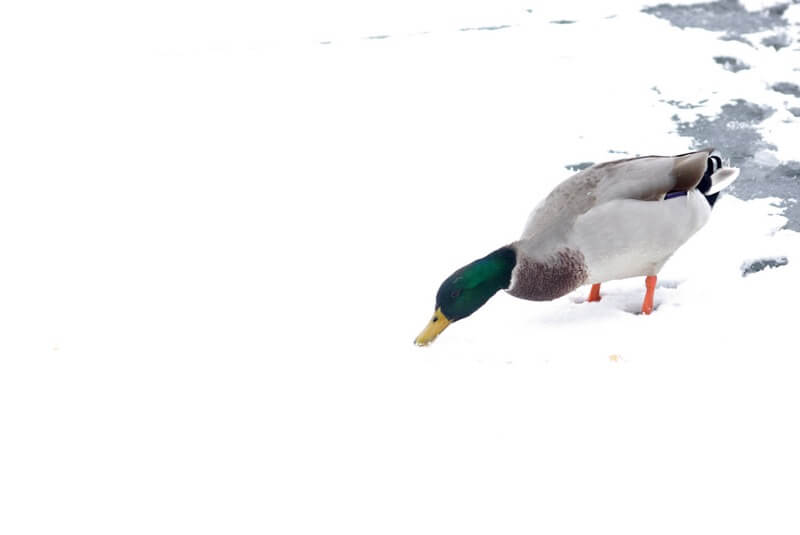 44. Wow, beautiful bird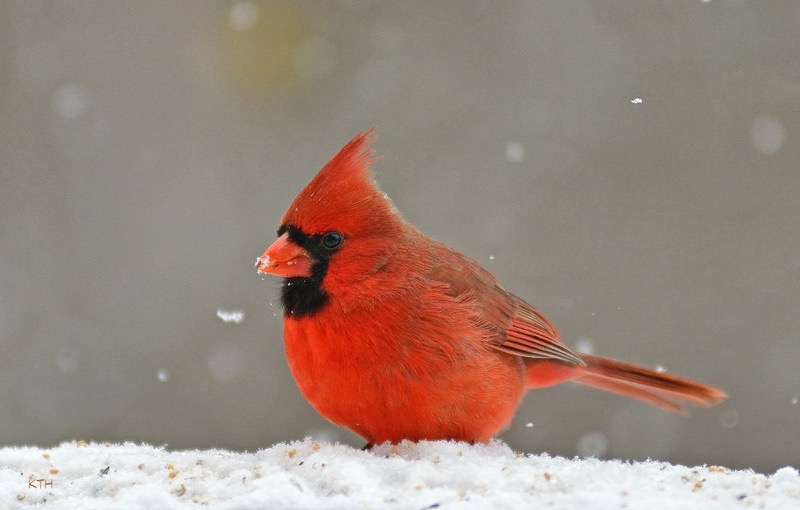 45. Puppy loves the snow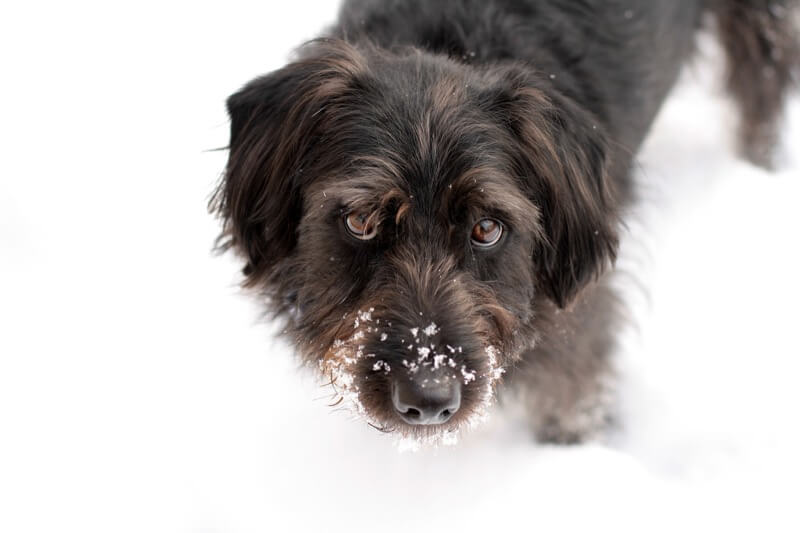 46. Bear smiling for the camera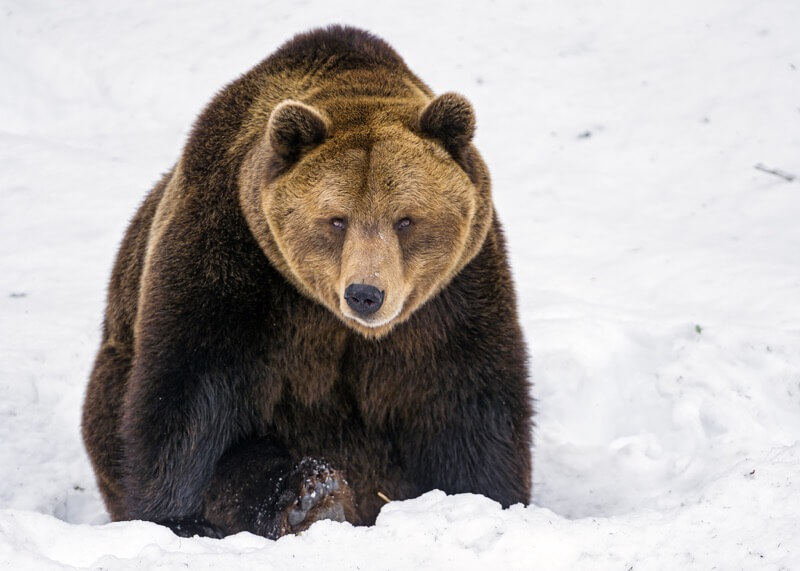 47. Cat doesn't like anything, as usual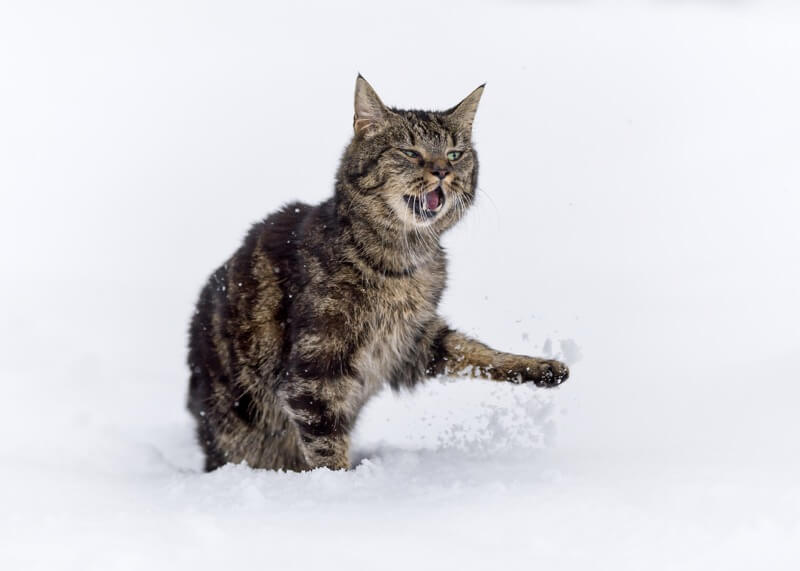 48. Tigers playing around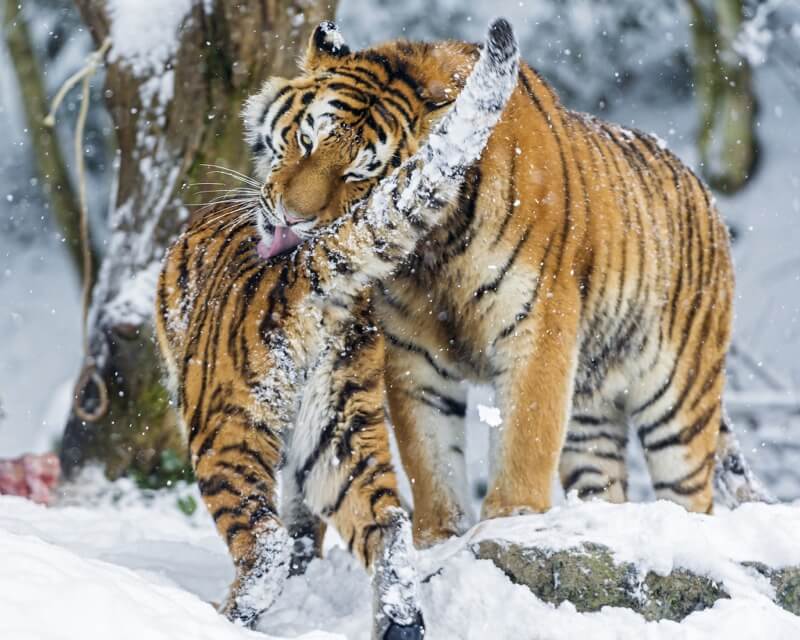 49. Monkey taking a little swim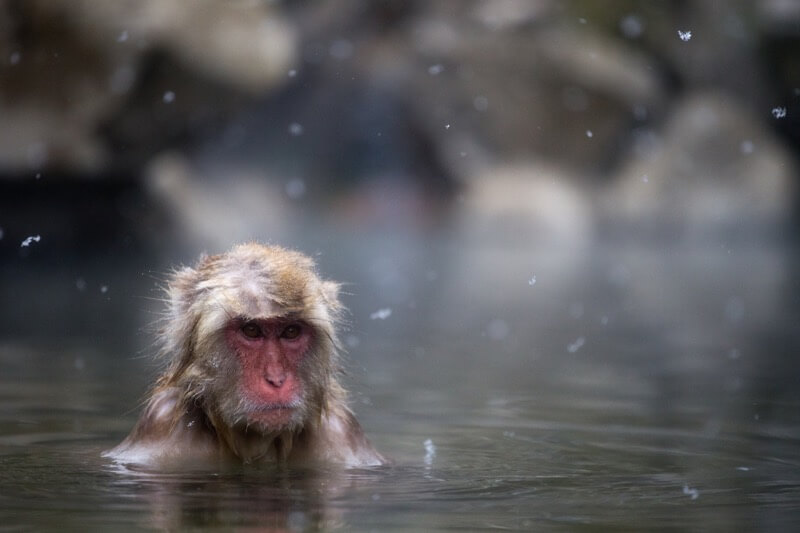 50. Flock of birds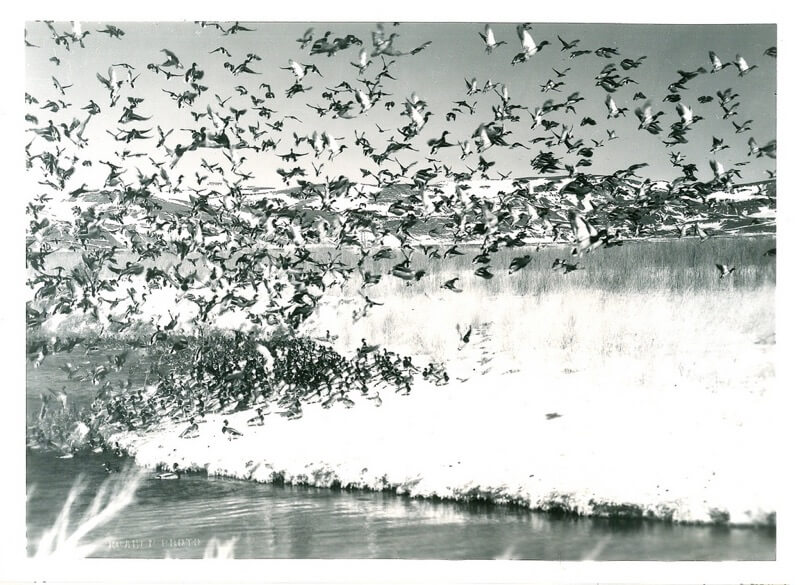 51. Frozen city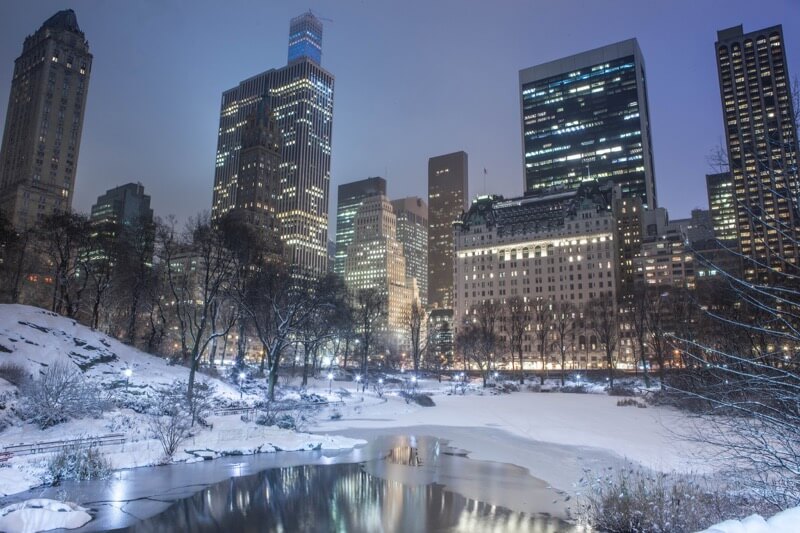 52. Foggy day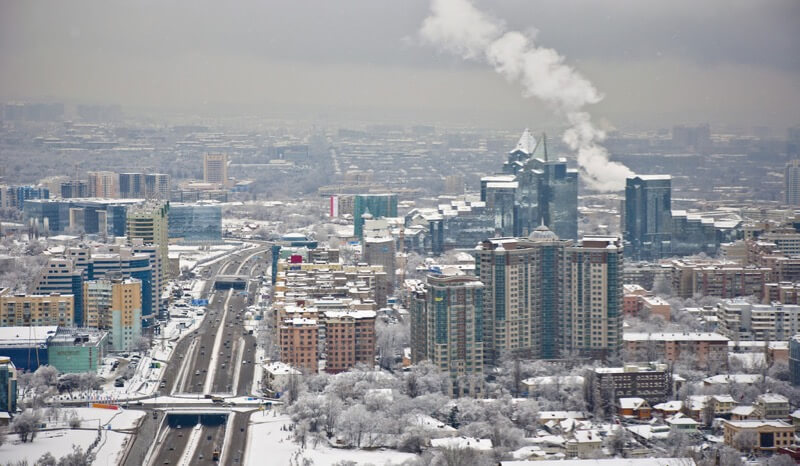 53. Almost night winter picture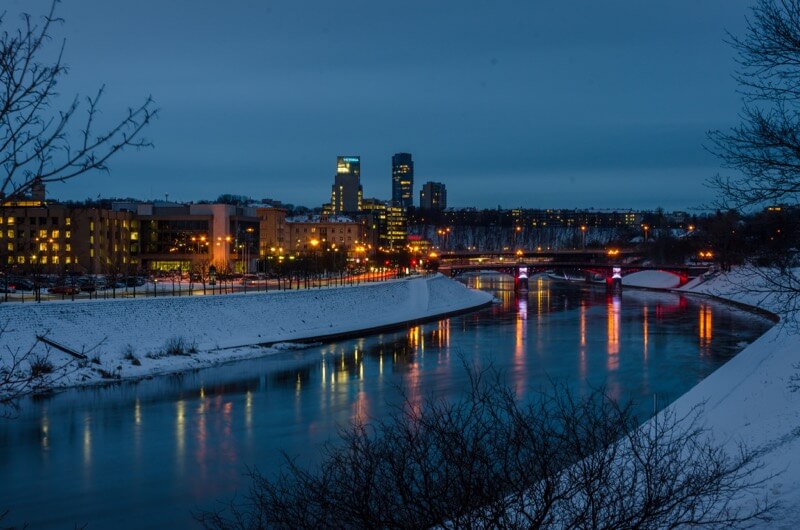 54. The projects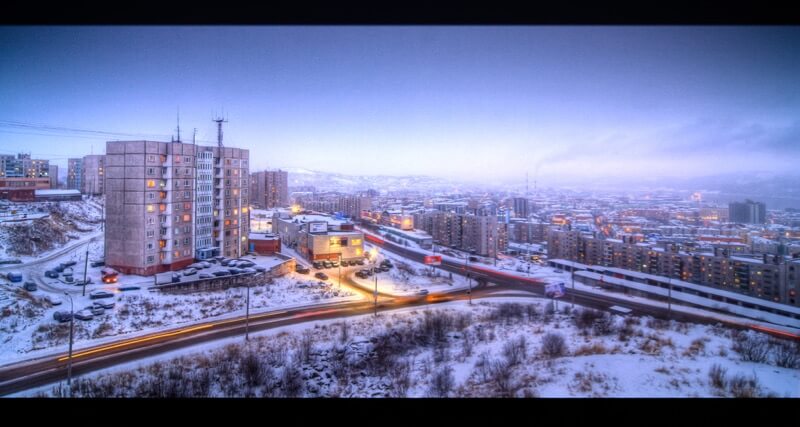 55. Cool street art pirate ships on the snow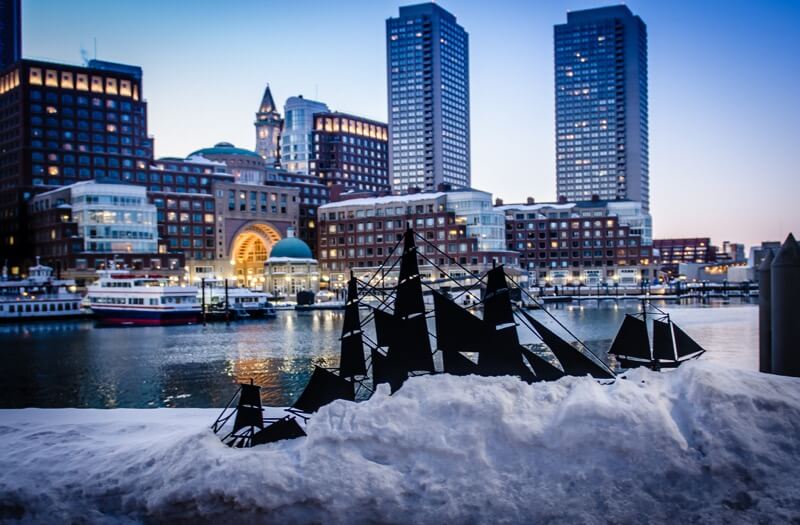 56. Nice photo of snowy rooftops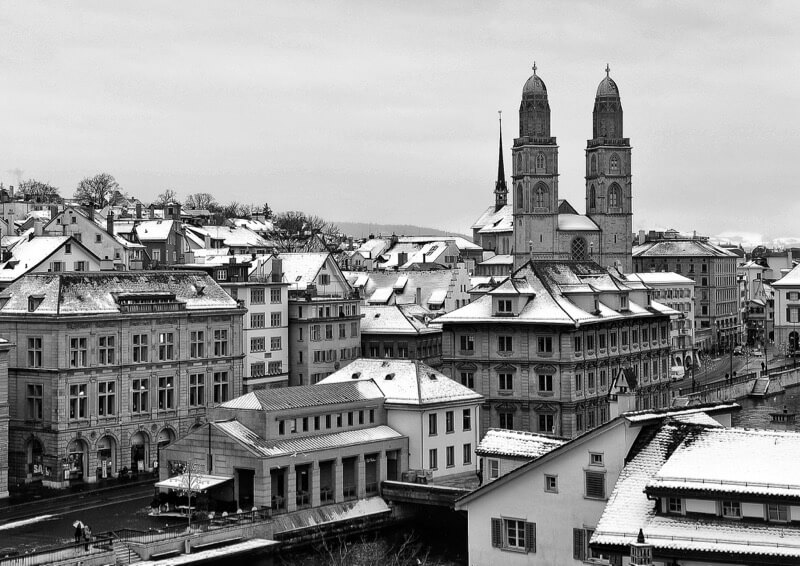 57. Can hardly see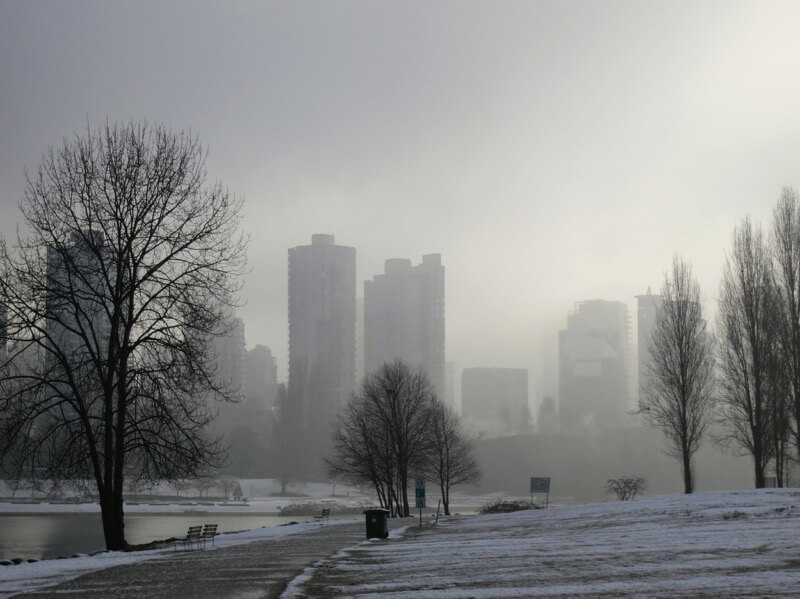 58. Amazing! Where is this?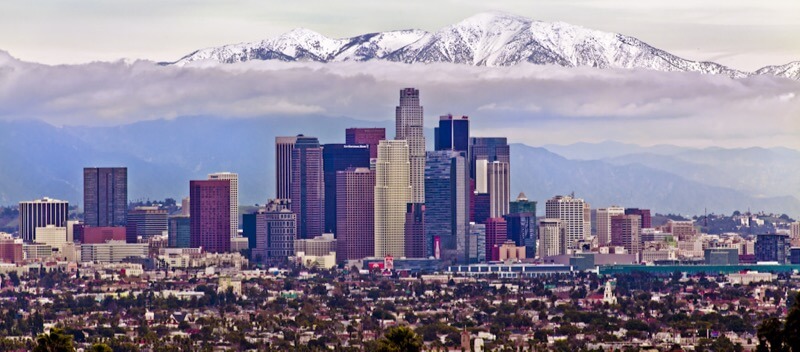 59. Playing in the snow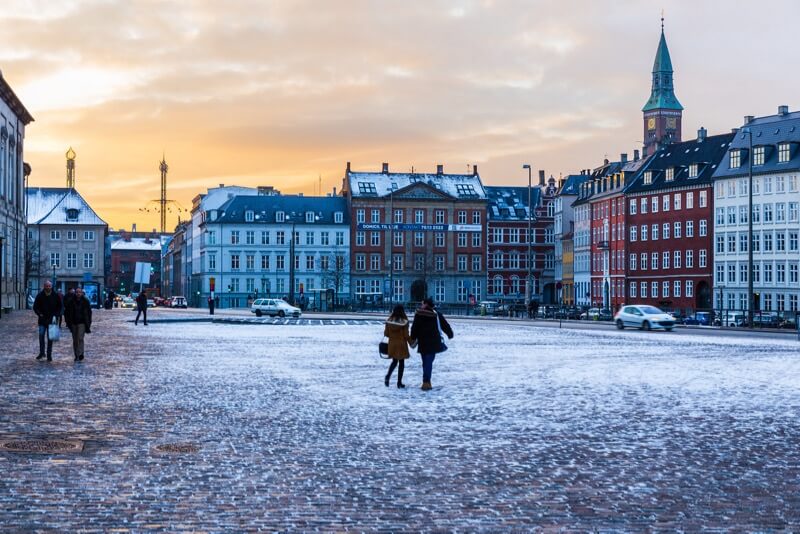 60. Some cities have all the views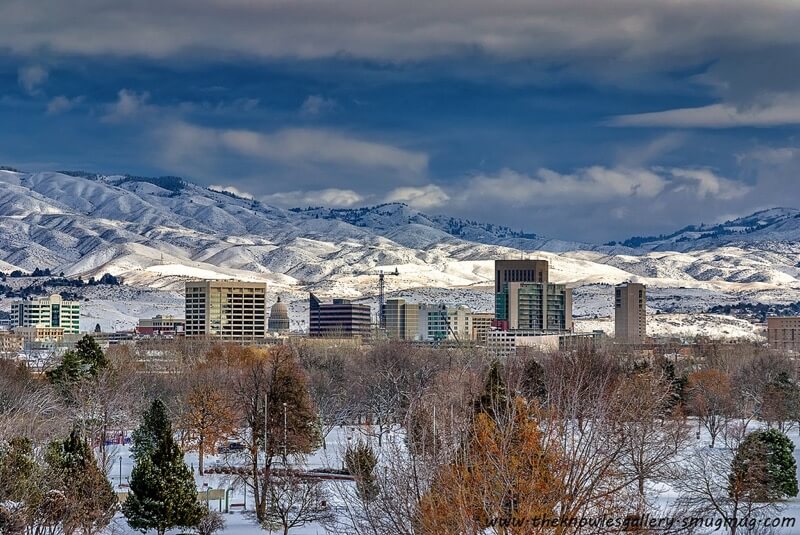 61. Going to work today? In the snow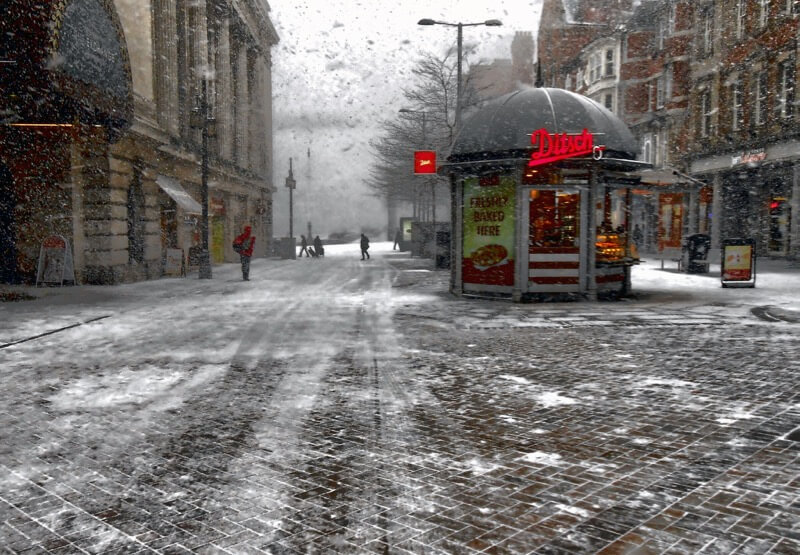 If you enjoyed these cold winter pics, please share with your friends.