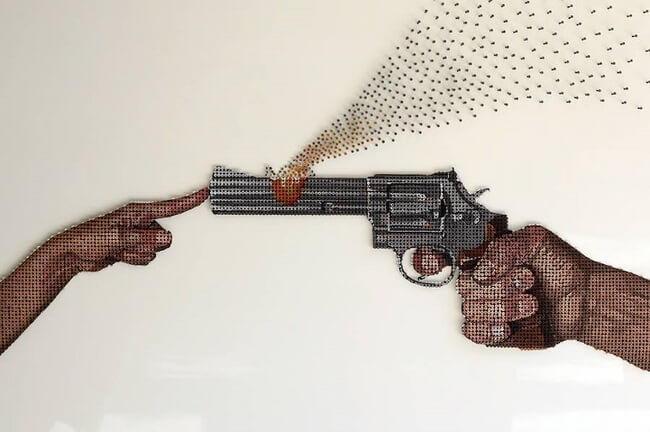 Wherever you look nowadays you'll see destruction in all forms. In every corner of the streets, you'll bump into chaos and confusion. While the beauty and loveliness of the earth are drastically fading, there are still people like the artist Andrew Myers who strongly believes that love will always win over evil.
He has proven it in his newest screw art pieces that directly depicts the power of love that triumphs evil. His sculpture is known as "Love Wins" measures about 6' X 4' that speaks directly about hope in the middle of chaotic situations all round  the world.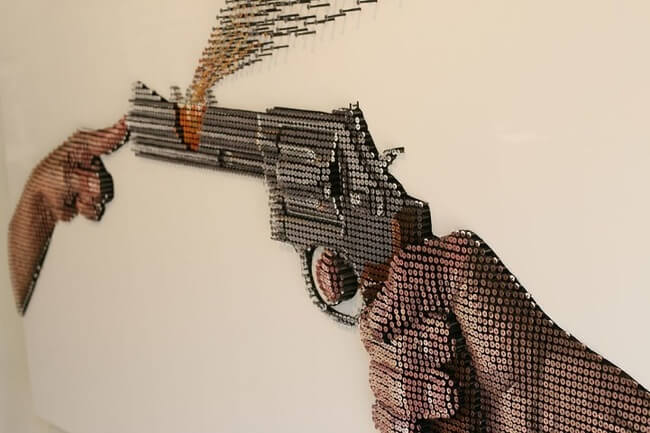 This work of art was composed of more than 6,000 screws designed and set at certain depths and were thoroughly hand painted every piece of it.
The art shows an index finger blocking the muzzle of a .357 magnum which symbolizes that we have the power in our hands to push back the evils of the world. The art also shows the gun backfired  after a finger has blocked the hole of the gun. His inspiration was his 5- year old son when he was looking at him one night. He saw purity and impeccability in his son that drew him to do this amazing work of art.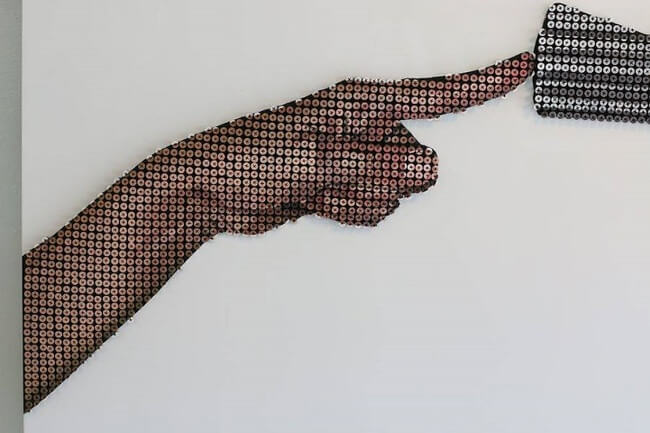 Myers was inspired to create this work as he looked at his five-year-old son one evening. The innocence and purity he saw in the child directly contrasted with the external chaos that terrorizes our world today. "Theres so much beauty in our world but theres always constant reminders of uncertainty, evil and fear. Its obvious that our world is in distress, it has been for a long time. I started imagining a new piece of art that would translate purity, pushing evil back," Myers said.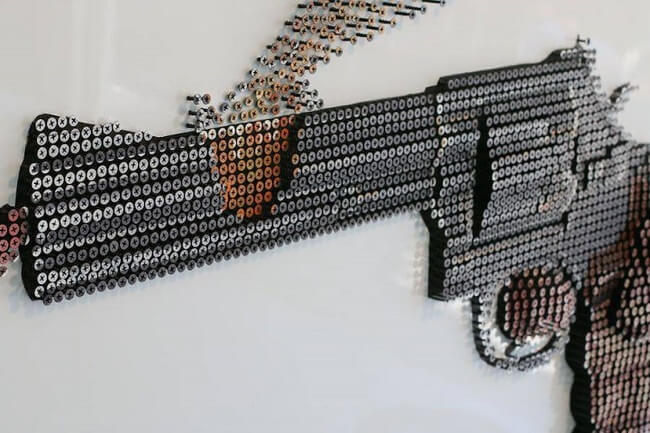 For him, this screw sculpture is a silent statement to all who will see it that love will always obtain victory . "When I think about it," he continues, "it's something that we essentially have to believe in and have hope for. I believe that for my son. I wanted to do this piece to remind people that innocence and purity and love are greater than evil."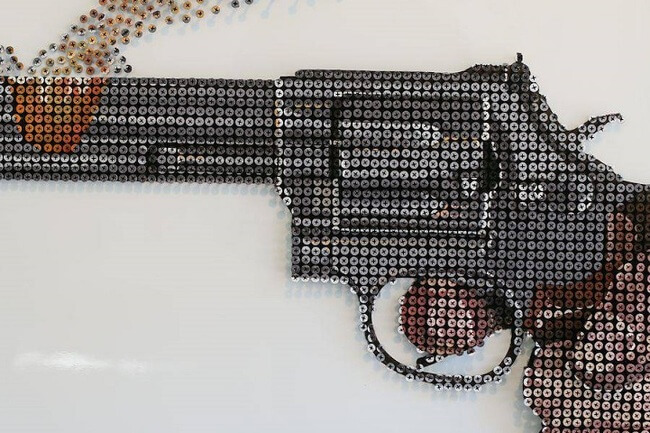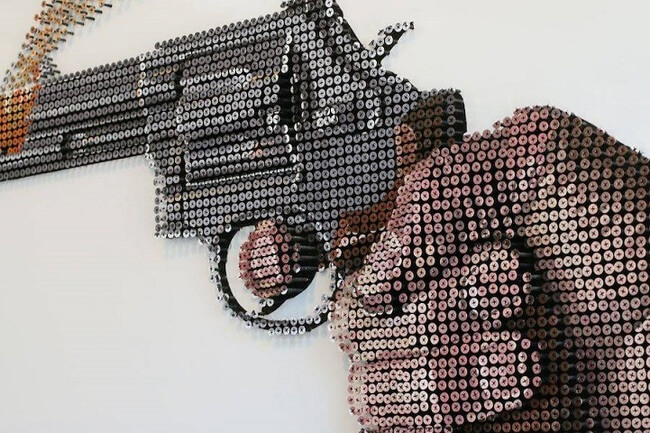 Source: Mymodernmet