Whether it is OK spending $600 on a meal, in one night, it is not a valid question. It is OK if you have the money and want to spoil yourself because… why not? Would you pay $600 for a meal in America's second most expensive restaurant if you had the money, is still not a good question. The question here is: what do you get for that $600 and why is it worth it?
Well, let's see!
First of all, you get this tea that is said to be heavenly. It contains douglas fir, yarrow, chamomile, lemon balm, anise and hyssop. So what, you might say. Well, all of this are all freshly picked from the restaurant farm and put into hot meyer lemon water. You don't get to drink this very often!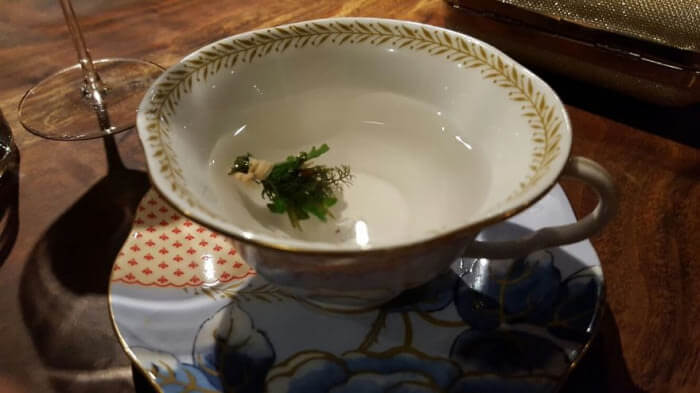 [the_ad id="71925″]
So, what do you eat that goes with that fancy tea? Well, first course is roasted kelp from the jersey cow Bella…or its distant relatives, cooked in clarified butter and served with baby spinach and caviar (some special kind of caviar that you can only eat there). It is all very butter and melty and you can never imagine it until you taste it.
Next up is turbot fish cooked in 2 different ways: sashimi and grilled turbot fish glazed with light soy and served together with some heirloom tomatoes and deep fried flower. To die for!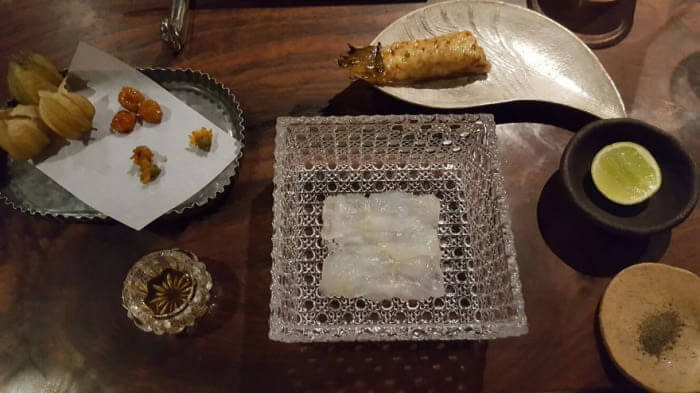 Moving right along to the Geoduck. It is is a species of very large, edible saltwater clam. Not really a good taste, though.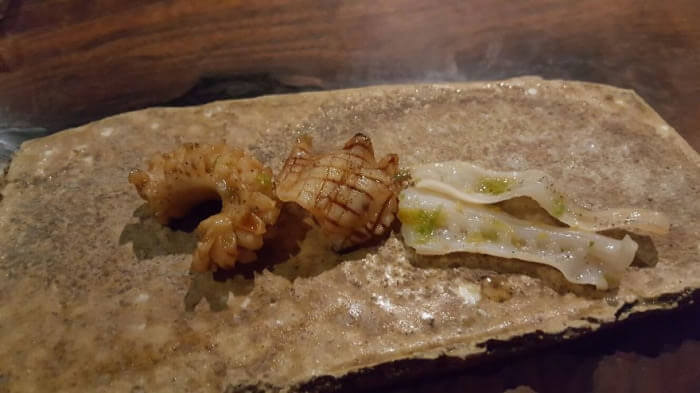 This might be a masterpiece. It is fresh sea urchin resting on a grilled bread made with a sauce from the offcuts of the bread. It is very creamy, a paradise in your mouth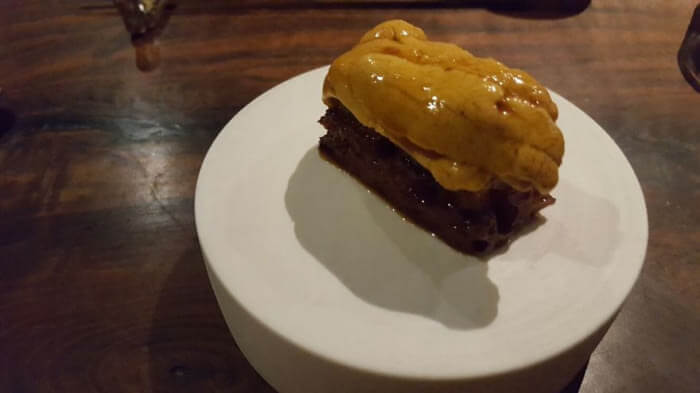 [the_ad id="71924″]
Sliced radish picked from their own farm and Bella's clarified butter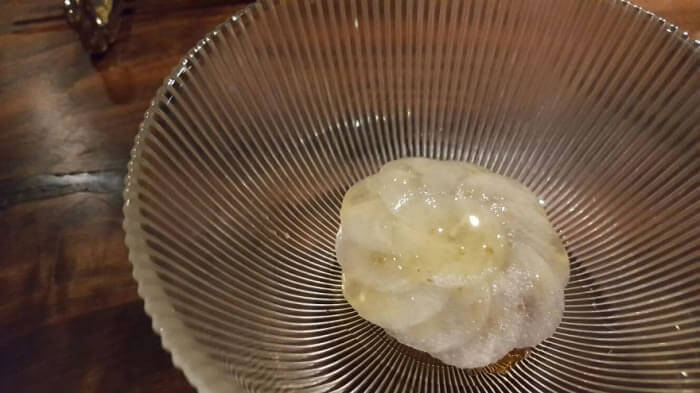 Take that radish heat away and you find a radish jelly vinegar reduction. A very fresh transition from the rich previous course.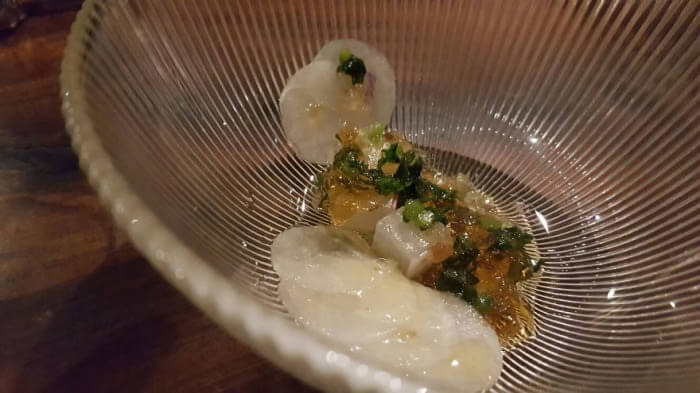 Roasted pumpkin. First, we got roasted pumpkin topped with octopus flakes.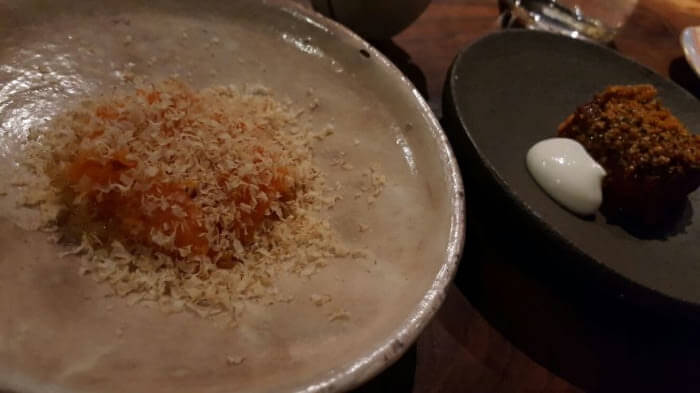 The second one is Pumpkin slow roasted for 8 hours with buttermilk cream. Caramelisation at his best.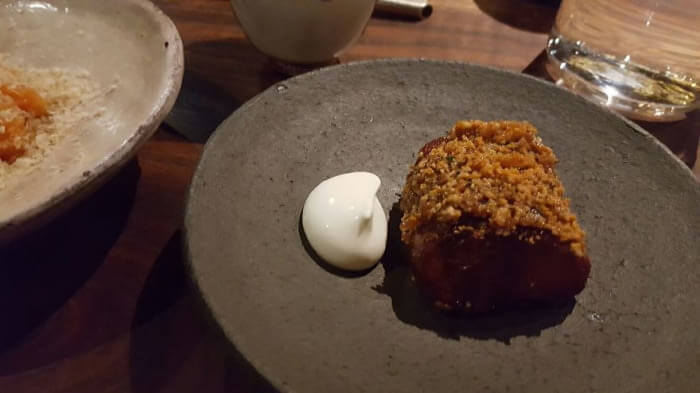 [the_ad id="83004″]
Pumpkin puree in cold-pressed pumpkin seed oil. How do you eat this?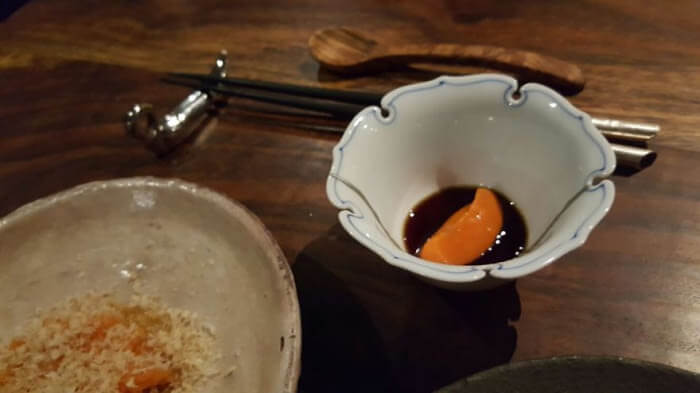 Next up is antelope with stuffed radicchio, some herb salad and biscuits with honey butter.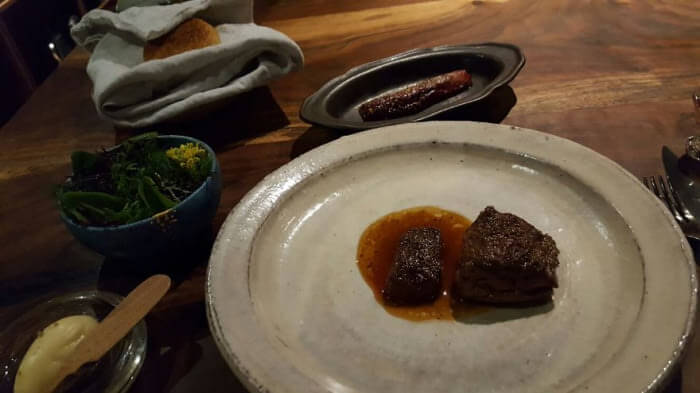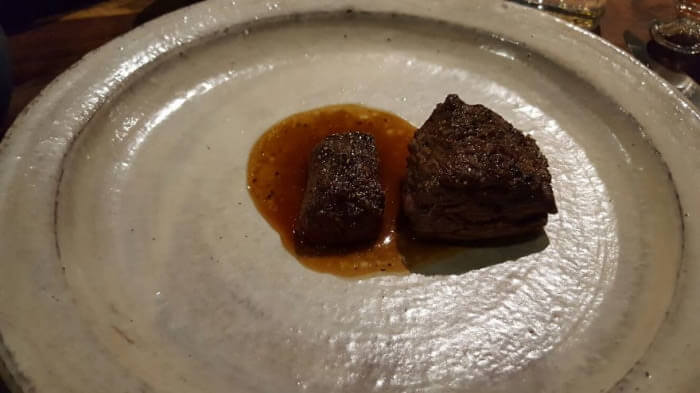 Then, they give you antelope bone broth. Quite delicious but maybe too much Lion King. Let's move on!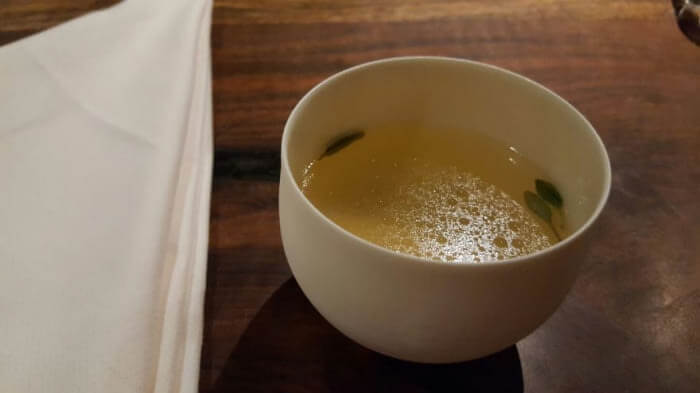 [the_ad id="77755″] 
[the_ad id="77756″]
…to dessert! Smoked ice cream. How did smoke end up on ice, I have no idea. It was delicious and it came with some life-changing salted caramel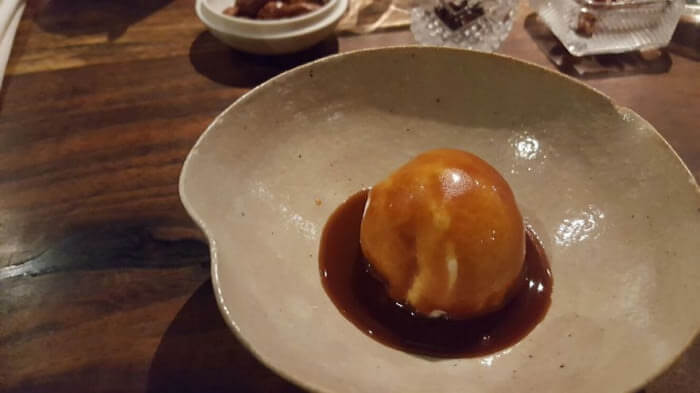 …and some walnuts, peanuts, cacao nibs and pine nuts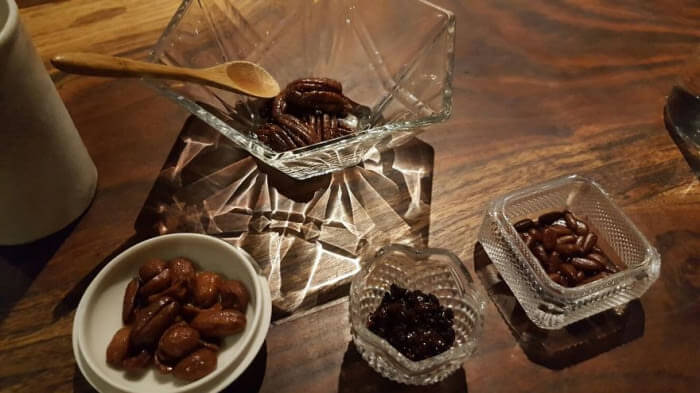 A joyful colorful dessert!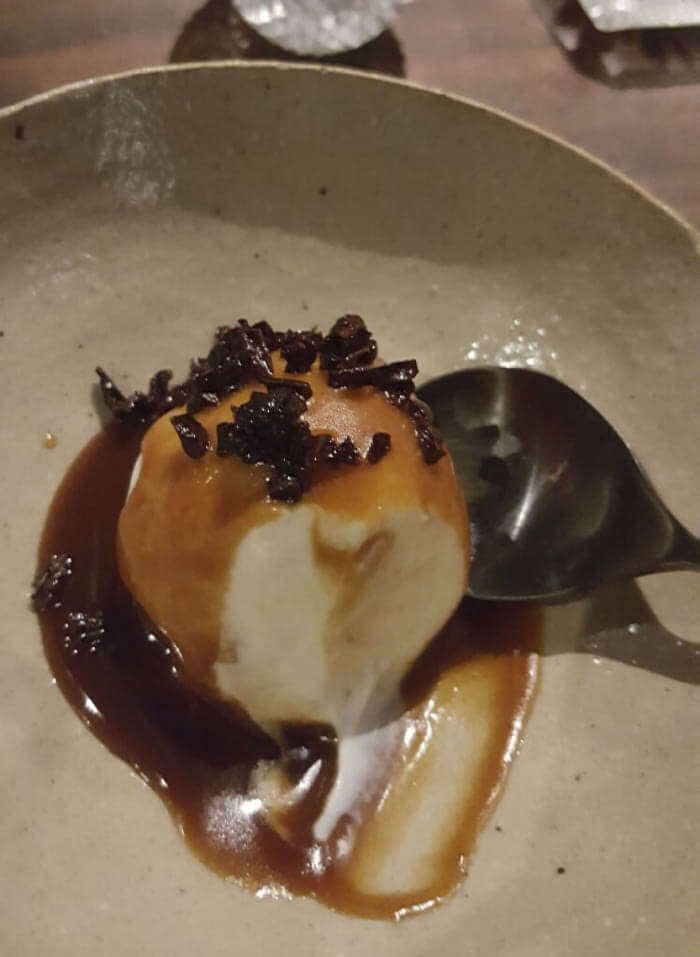 This is an orange, yes!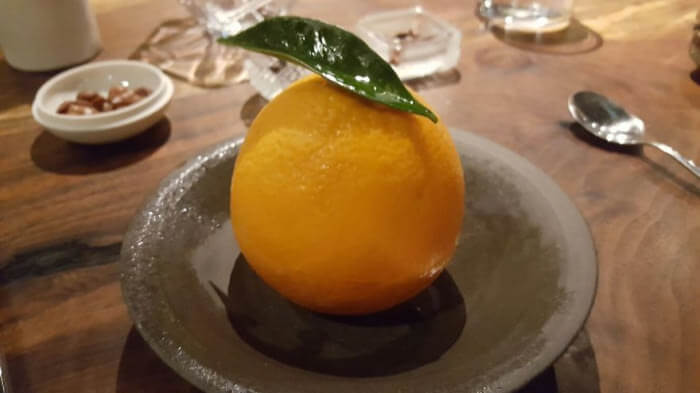 [the_ad id="71935″] 
[the_ad id="77756″]
…orange buttermilk creamsicle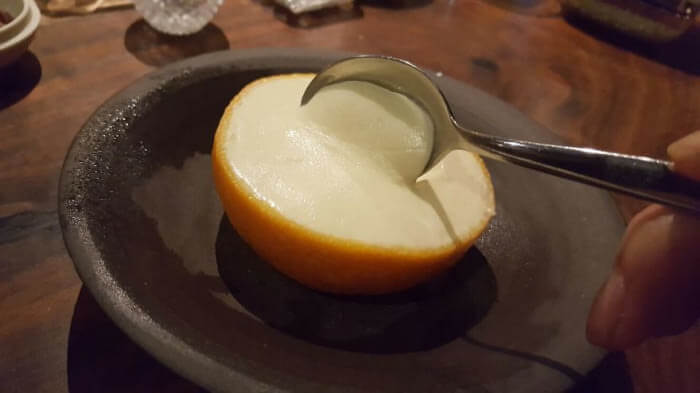 More dessert coming along: blueberry sorbet standing on brandy macerated blueberries.All of it is topped with some brandy.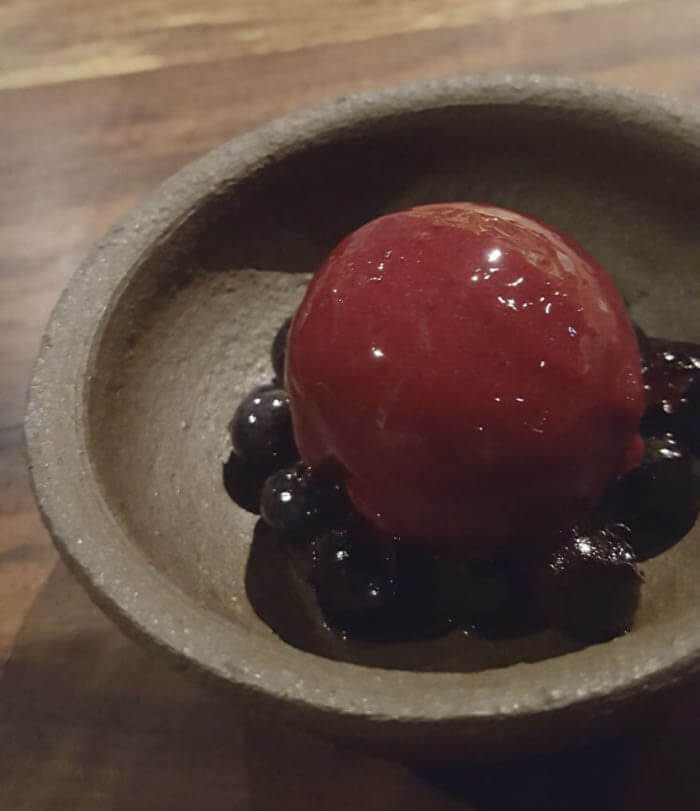 That's 24K gold, yes! And underneath it, there is dark chocolate. The nut brownie base is accompanied by salted caramel and chocolate ganache.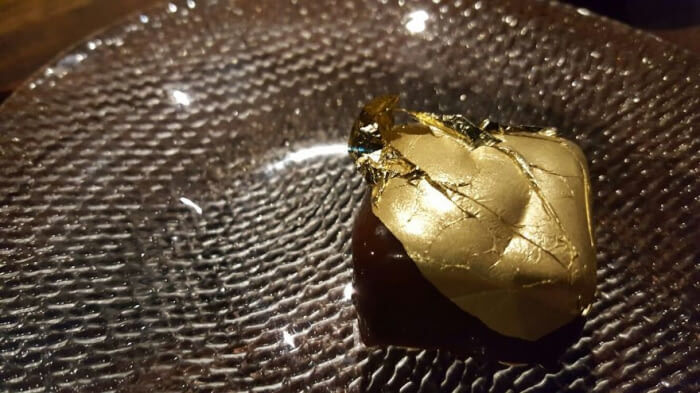 At the end, you leave with a little bag of treats.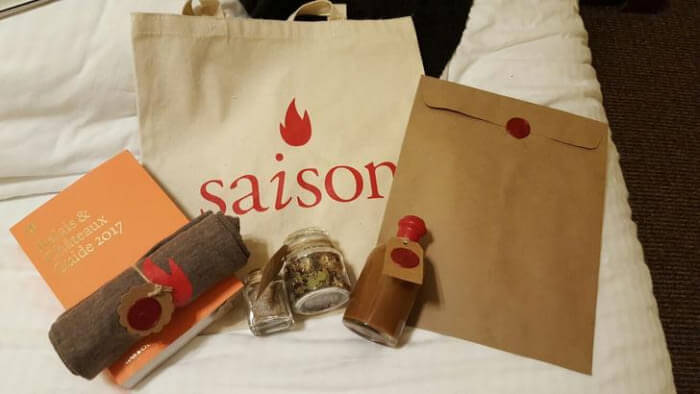 Quite an experience, don't you think?
Source: link