This gigantic attraction located in the shopping center in Prague is a twisting and mirrored sculpture that represents the head of the renown writer Franz Kafka. This is the newest moving artwork created by the controversial  Czech artist named David Cerny.
Built and installed just nearly two years ago, this amazing reflective architectural landmark is composed of about 42 layers of stainless steel, which approximately weighs about 4t tons. The idea on this kind of kinetic artwork that Cerny made is his common style and in some of his other works whom he also built a similar rotating head that functions as a fountain entitled Metalmorphosis.
This enormous head of Kafka implies many things about his personality and his own personal issues in his life as a writer which only quite a few of his closest friends knew about.
If you want to see it for yourself and be amazed at how Cerny brilliantly designed this artwork, go over and visit this shopping center in Prague.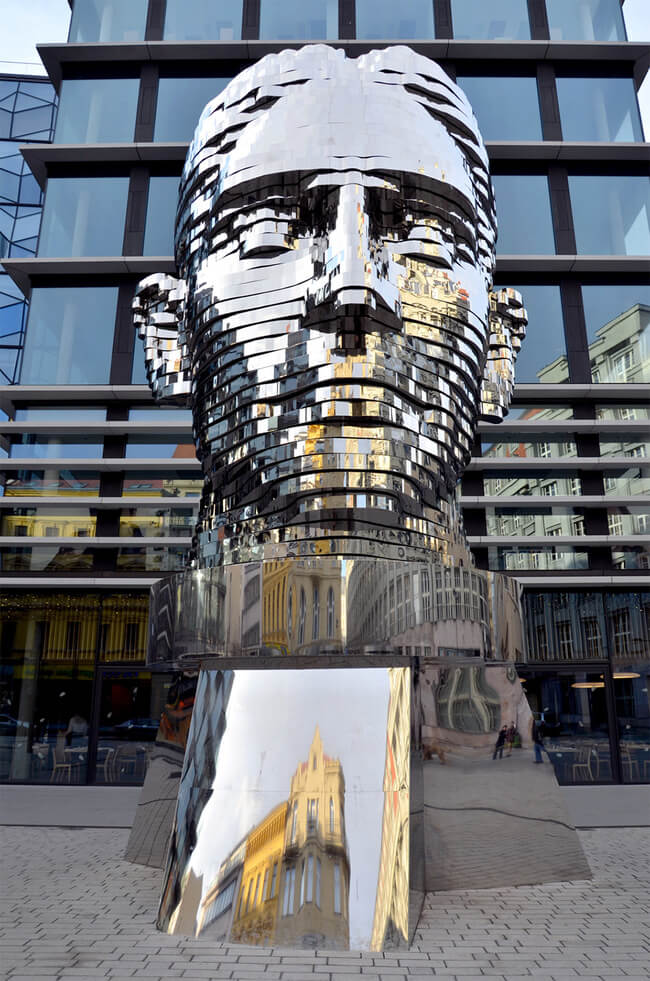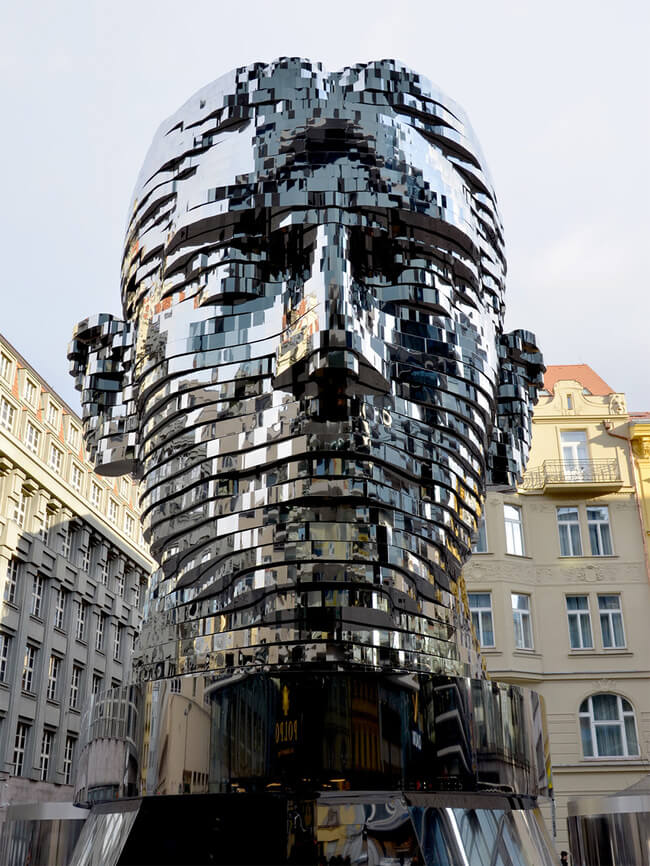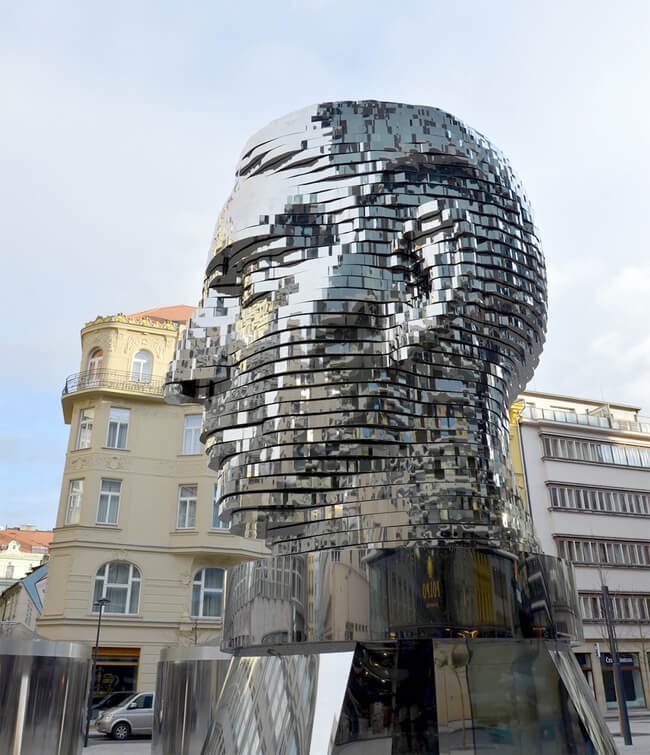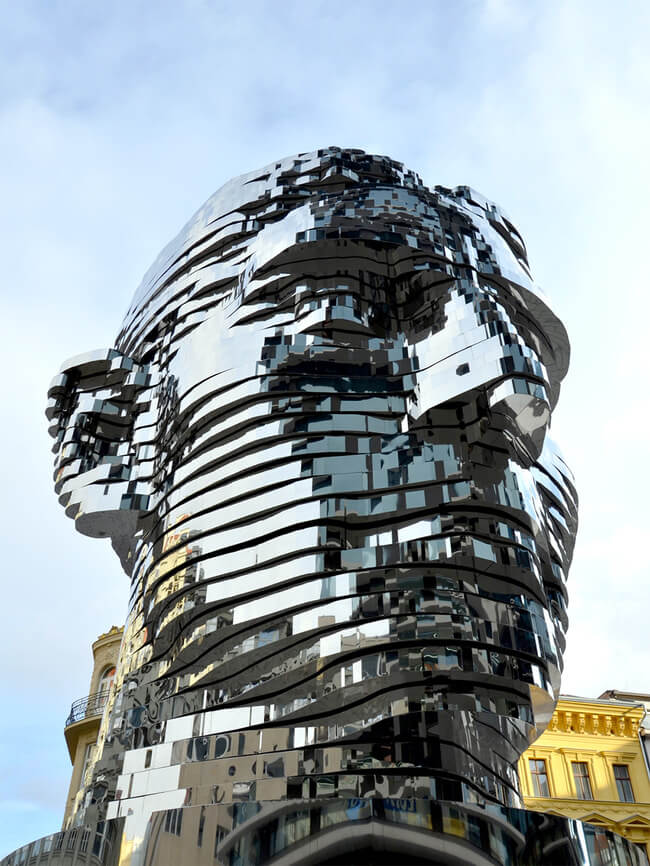 Source: Colossal