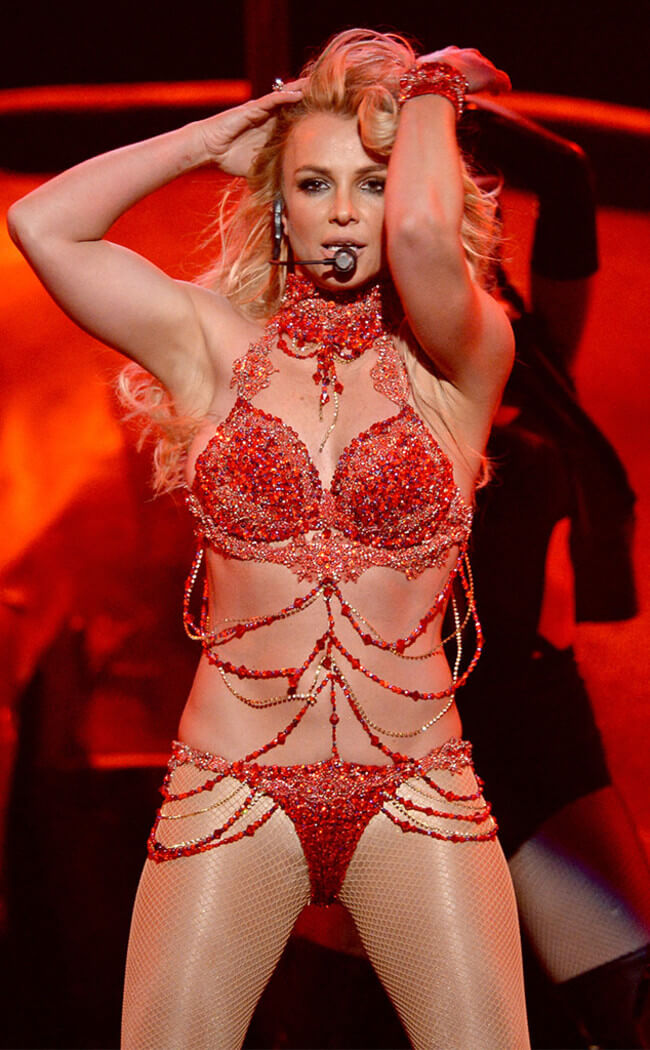 Did i just had a tiny orgazem? If you're asking yourself the same question it's probably because you just watched Britney Spears kick off the 2016 Billboard Music Awards with a hot steamy show that leaves us emotionally and physically as well as mentally satisfied.
The queen of pop ( Yeah i said queen ) performed her greatest hits while wearing nothing in the shape of a sexy red outfit and top hat. She blazed the show with " Work Bitch " and before we even had a chance to say OMG i love this sonnnnngggggggg she did this: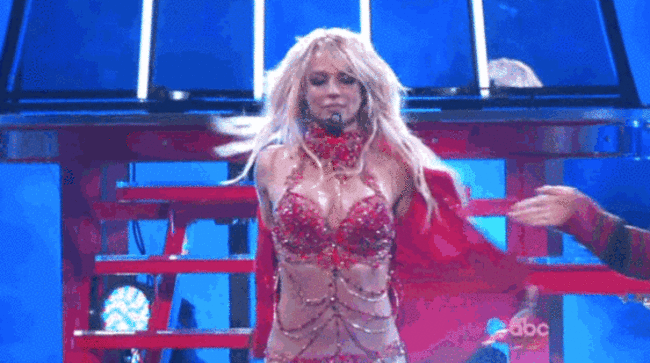 Do we need to remind you that Britney Spears is a mother of 2 kids and 34-years-old? You can't tell by that hot body! She really showed it off when she sang " Womanizer " and that was my cue to take a couple of minutes alone….to get my shit together
Her show was stunning! It was sexy and it was right, Britney killed it with hits like " I Love Rock n' Roll, " " Breathe on Me" and one very underrated song " Touch of My Hand " . But things got real when she started signing " Slave 4 U " and everyone lost their minds as they were being transported back to 2001.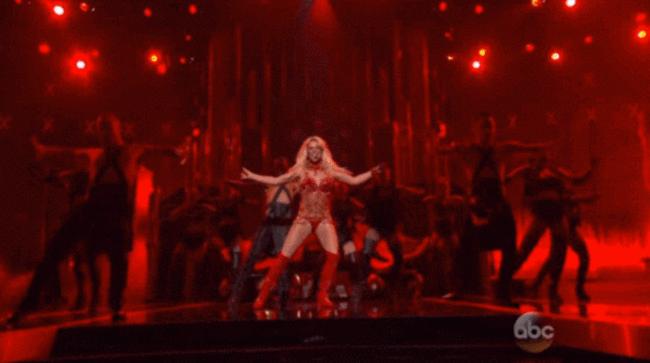 The last song of this orgasmic performance was the iconic " Toxic " and before anyone really had a chance to breathe and realize he just witnessed greatness, it was all over, sad face.
Here's another look at Britney's perfect figure: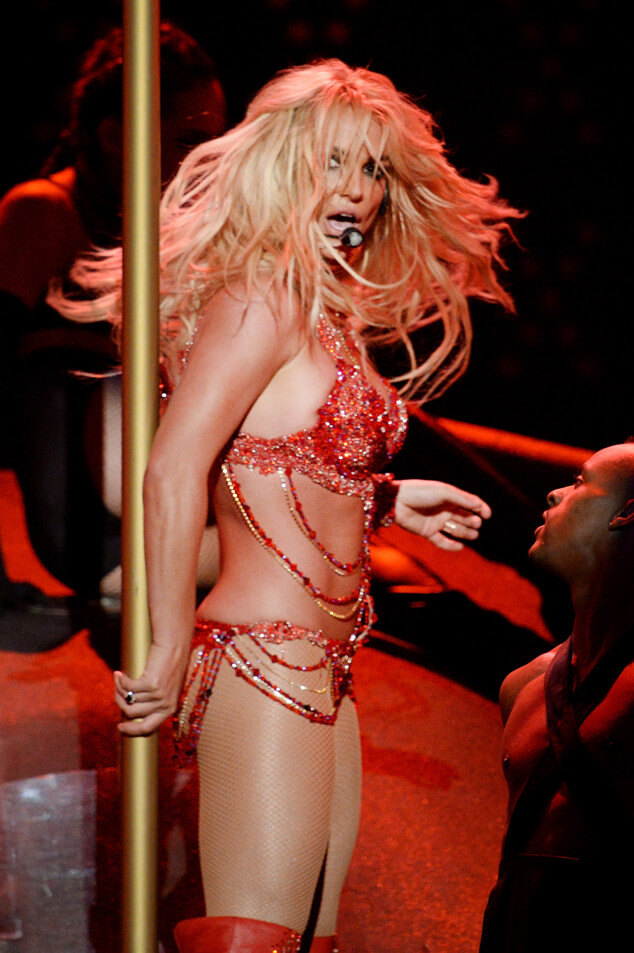 Britney received the Billboard Millennium Award and it's no surprise. Some people are born to do great things, Britney Spears was meant to be a huge pop star and she is doing a damn good job at it. Bless you.
https://www.youtube.com/watch?v=2O0RB1GiQUs
Source: Eonline